ProView – Darn Tough Hunter Socks
As a falconer and hunter, I am constantly on my feet. The Darn Tough Hunter socks are great for different terrain and can be an asset to any hunter out there who is looking to strengthen their sock game and hunting experience. 
Darn Tough Hunter Socks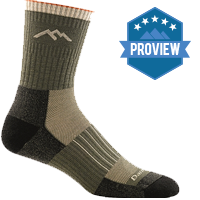 Product Description: Darn Tough Vermont Socks are purpose built premium merino wool socks made in Vermont, USA. Our socks are guaranteed for life to be the best fitting, and most comfrotable.
Offer price: $22.00-$30.00 MSRP
Quality

Features

Fit

Durability

Eco-Friendly
Summary
The Darn Tough hunting socks were tight in the beginning, but true to size after breaking them in. The felt great to wear and held up under various conditions. The socks felt comfortable to wear throughout the day and did not cause any blisters or sores after a long day of hiking and hunting. 
Pros
Durable
Held up well in the field
Look stylish
Breathable
Comfortable
Cons
Trying them on for the first time the socks were tight and slightly challenging to adjust
After breaking them in they fit perfectly

 
Every day I go hunting, with Senu, my Red-Tailed hawk, is a unique experience. On this day I decided to wear the Hunter Boot Sock Full Cushion. It was a nice, windy 50-degree (Fahrenheit) evening, and she was fired up and ready to go. There are many ways to hunt with birds of prey, depending on the species.
I like to do slope soaring, which is where she uses the wind that is pushed up the hills to soar around the hunting fields. This requires a lot of walking and I was excited to use the Darn Tough socks because my regular socks irritate my feet after hours of hiking and flushing game. They held up as well as I expected, especially against foxtails, cactus, and other prickly things that I walk through to flush game for my bird. After missing the first few slips, she would fly off the hillside and wait for me to flush more. Finally, a cottontail flushed from a cactus, and Senu came barreling down. She reached out with her talons and I ran as fast as I could to get to her. My heart was racing with excitement and I needed to get to her to ensure the rabbit did not get away. I found her clinging to the rabbit and traded her off to my glove.
The Darn Tough socks did not disappoint at all. When I took them off at the end of the hunt my feet felt much better than when I wore my regular socks. These socks were so comfortable that I did not even notice they were there until after the hunt! My bird got a massive meal that night and I processed the rabbit so she could feast again another day.
Performance
When it comes to performance these socks are hard to beat. I am a size 10.5 and the large socks fit well. The were slightly too tight for my liking when trying them on for the first time, however they feel much better after they are broken in. The Darn Tough Hunter socks do not sacrifice comfort for style either. These socks match well with any hunting apparel and they feel great throughout the day.
I wore the Hunter Over-the-Calf Extra Cushion while on a hunt with another falconer on a cold morning with some snowfall. My feet get cold easily, however, these socks felt amazing and my feet were the perfect temperature throughout the morning hunt. The Darn Tough Hunter socks feature faster drying socks and preventing blisters. The socks do not bunch up either and kept my feet at an ideal temperature.  The socks pack easily, and they perform well out in the field. These socks did not bunch or cause my feet to become sweaty. The socks are very breathable, especially the Hunter Micro Crew Cushion which I use when hunting in warmer climates.
The Hunter Micro Crew Cushion socks are great year-round and are perfect when wearing lower-height boots. The most impressive part about these socks for me is their durability. I am constantly running through bushes and cacti when flying my bird. These socks held up against everything I wan and walked through. The Hunter Boot Sock Cushion was the most durable of them all. It did not matter what I was walking through, these socks were perfect for the job. The durability of these socks exceeded my expectations and are now my primary hunting socks for any terrain!
Eco-Friendly
Hunters know how important it is to track game and how to follow tracks. Darn Tough Hunting Socks are made with recycled nylon, which helps to reduce the amount of waste consumption, as well as the use of crude oil and other chemicals. Although recycled nylon only accounted for a small fraction of the materials used in the socks, Darn Tough is taking steps in the right direction to help reduce their carbon footprint left behind after production. 
The Final Word
Whether you are hunting in the snow, desert, or thick forests these socks will make your feet feel like they are having a spa day in your boots! The Darn Tough hunting socks do not sacrifice comfortability for functionality. These socks keep your feet feeling fresh and strong throughout the hunt. Their breathability, combined with comfort and durability, makes these sock a must-have for any hunter's arsenal. The socks did feel tight after putting them on for the first time, however they felt much more comfortable after about 15 minutes. Overall, I am incredibly pleased with these socks and I highly recommend having a pair if you enjoy hunting, hiking, or any other outdoor activity!
Shop Darn Tough on Outdoor Prolink. Not a member? Apply today!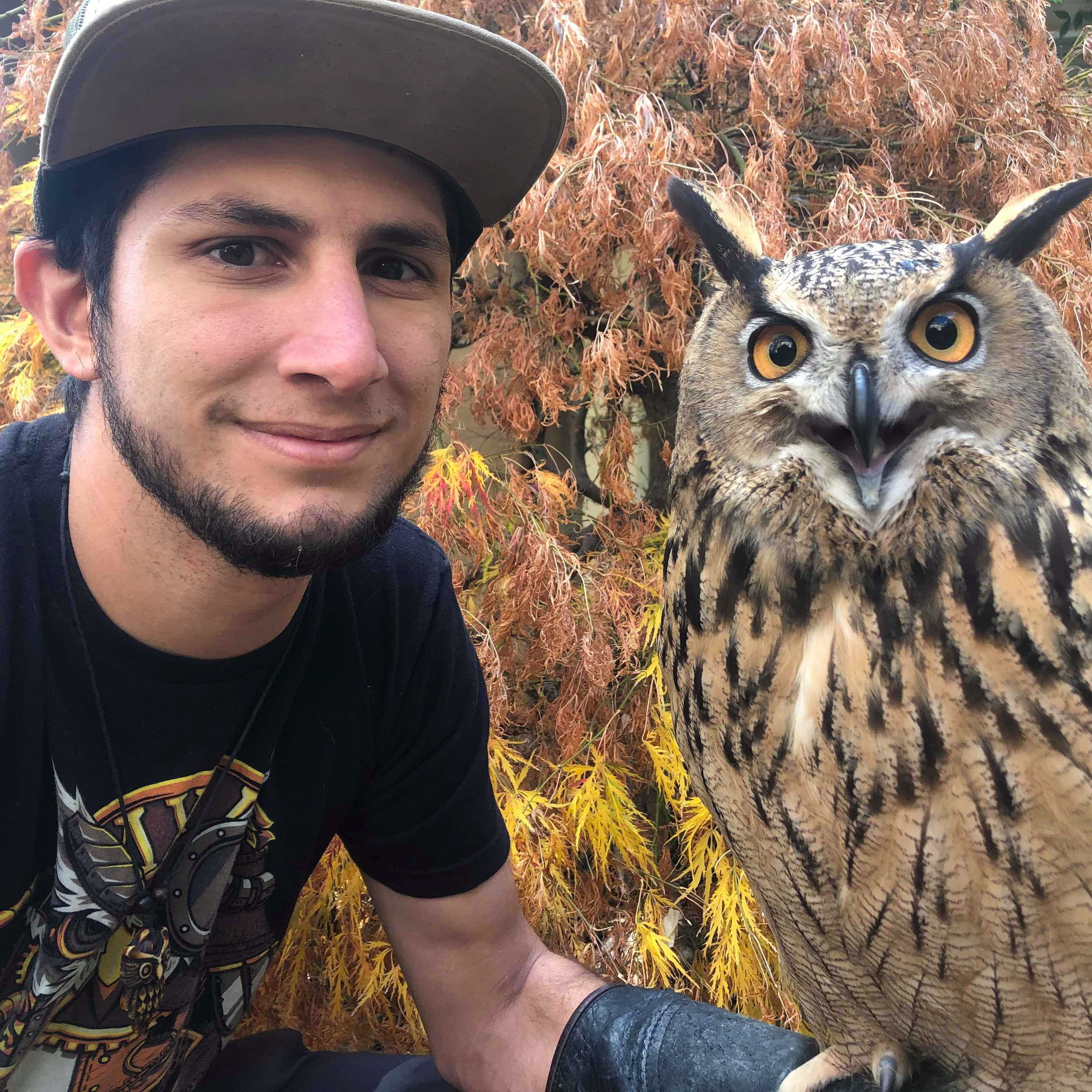 James has worked as an outdoor educator, with Pali Institute, as a full-time instructor and substitute instructor during graduate school. James also works with his owl, out of outdoor education, to educate other students and people about birds of prey and conservation. James can be found climbing, hunting, training birds of prey, and working with various other animals out in California. You can contact James, and learn about owls, on his owl's Instagram @Nicodemus.the.owl.