ProView – deuter Freescape Pro 40+
I put the deuter Freescape Pro 40+ to the test in stereotypically brutal conditions in RMNP as well as blue bird days skiing powder in the Front Range mountains. This helped me determine which features deuter perfected or missed the mark on in real world use.
deuter - Freescape Pro 40+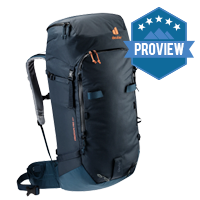 Product Name: deuter - Freescape Pro 40+
Product Description: An all-rounder for ambitious ski mountaineers, the Freescape Pro is designed for technically demanding multi-day tours. The well ventilated, secure fit offers high wearing comfort, the hinged back opening quick access to the equipment. At the same time, skis, snowboard or crampons can remain fixed on the outside thanks to the variable fastening straps. The separate safety compartment for probe and shovel is immediately accessible in case of emergency. In addition, the durable, PFC-free backpack is made of 100% recycled material, the main material is also bluesign® certified
Offer price: $220 MSRP
Quality

Features

Durability

Fit

Eco-Friendly
Summary
With Winter in full swing here in Colorado and Spring just around the corner I was excited to get out and test deuter's new Freescape Pro 40+ pack. I am always looking for a versatile and robust pack for my ski mountaineering and ski touring missions and deuter delivered with the Freescape Pro 40+.
Pros
Feature Rich
Durable
Water Resistant
Comfortable
Cons
Small issues with features

 

Doesn't Feel as big as advertised

 
As the ice climbing season begins to plateau here in Colorado, I start to shift my focus on more days skiing in the backcountry. With a short "green light" of stable avalanche conditions I was able to push the deuter Freescape 40+ out of easy ski touring days running laps into bigger mountain terrain. Personally, I feel you can't really test a ski pack until you get out all the sharps like crampons and ice axes to really see how durable a pack is. Deuter thankfully needs not fear, because their Freescape Pro 40+ served me admirably throughout testing.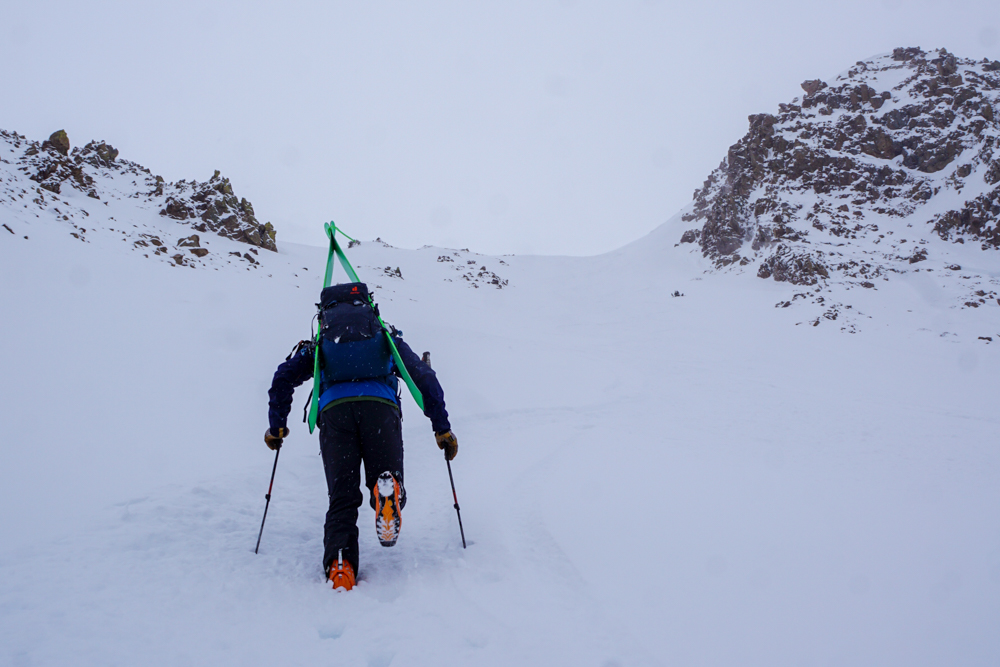 Performance
I have used a good amount of ski packs up to this point and the deuter Freescape Pro 40+ has been one of the best overall packs I have used. The pack is durable and feature rich which I will get to later on. Overall the pack carried well, was comfortable, and had everything you wanted for a day trip or short overnight trip.
Fit/ Comfort
As an average sized male (6' 1" tall and 185 lbs) the pack fit my torso well and sat comfortably on my hip bones. The straps are wide and slightly padded to spread the weight out across your hips so you don't end a long day with pack straps digging into you.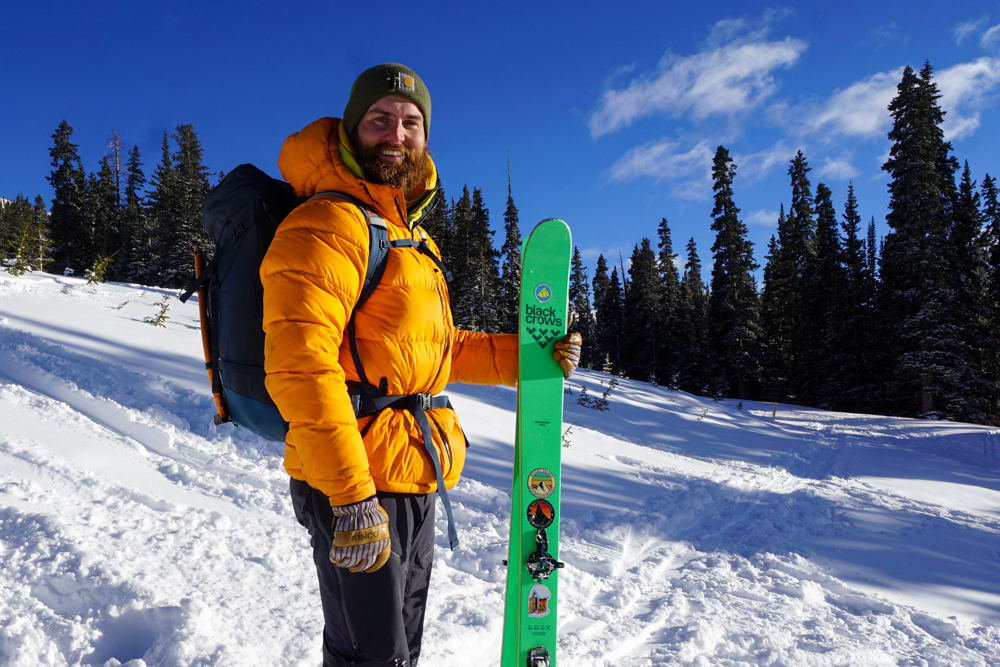 Weight/ Packability
The Freescape Pro 40+ is marketed as a multi-day ski touring pack which it is definitely capable of. However, I thought the pack felt somewhat smaller than the advertised size due to it shallower depth (from front to back) than some other packs I have used. It will fit overnight gear, but the pack tends to pack tall and skinny rather than short and squat like other packs you may be used to. This is especially true if you have your avalanche shovel and probe in the emergency pocket at the front. Aside from this small caveat, the Freescape Pro 40+ works great for single day and multi-day ski touring and ski mountaineering use.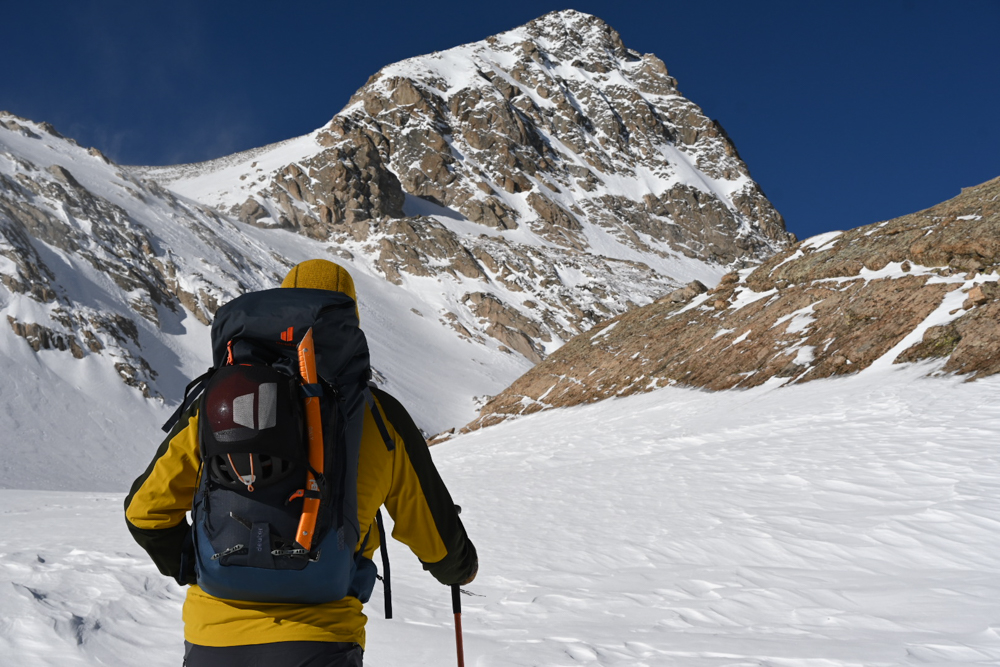 Features
The Freescape Pro 40+ is loaded with features which I found most to be super useful with a few to be underutilized or wish were slightly tweaked. For starters, my absolute favorite feature is the ability to access the full interior of the pack through the back. This makes getting gear in and out of the pack without digging around or getting all of your gear covered in a snow a dream. The other features I found to be very helpful were the designated avalanche gear pocket on the front as well as the ability to remove the packs lid. The pack also comes adorned with side straps for A-frame ski carry, compression straps for cross ski carry, a soft fabric lined pocket in the lid for your goggles among a plethora of other feature I don't need to list since deuter conveniently includes a card describing the features. On the other hand, the backpacks designated smartphone pocket seemed less useful than it was meant to be and I rather stuffed that pocket with snacks. There is another small zippered pocket on the front with the mesh helmet carrier within it, which unfortunately is too tight to be fully utilized when the pack is full or if your avalanche shovel is packed.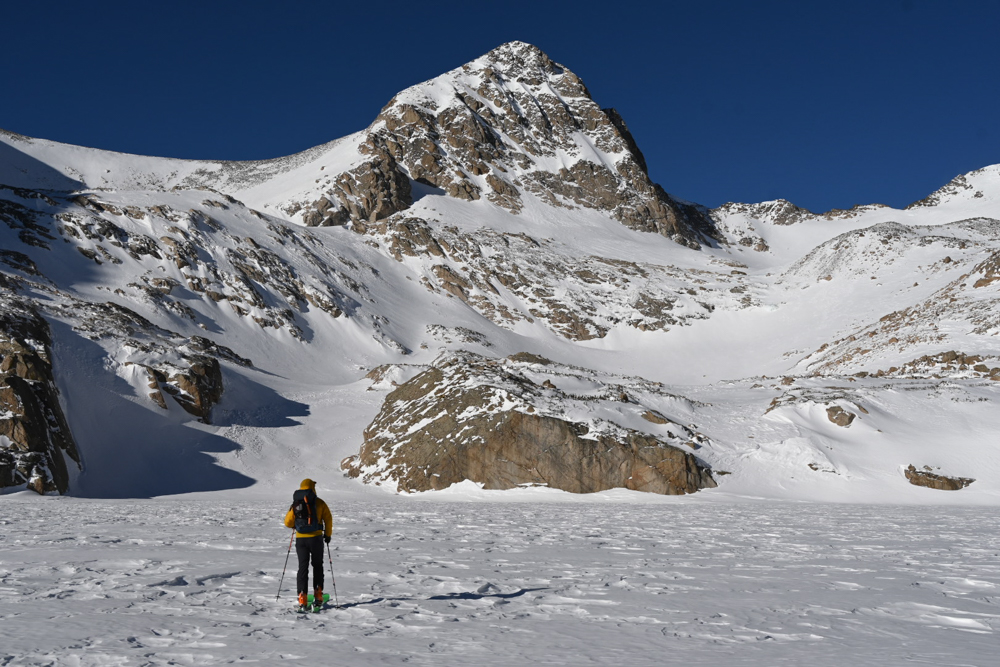 Durability/ Construction
The Freescape Pro 40+ pack comes armored with 630 Denier bottom fabric and 420 Denier fabric around the body of the pack making it highly durable. Deuter has also treated the pack with a PFC-free water repellant to also create a very water resistant fabric. Throughout testing, I didn't have any part of the pack wet out through daily use.
Friendliness to the Earth
Everything from PFC-free water repellants to a green headquarters and everything in between, deuter embodies what it means to be an outdoor company at the forefront of friendliness to the earth. If you go to their website and check out their "responsibility" tab under #deuter you will find an array of awards, accolades, and initiatives deuter has currently to fight climate change and offset their carbon footprint.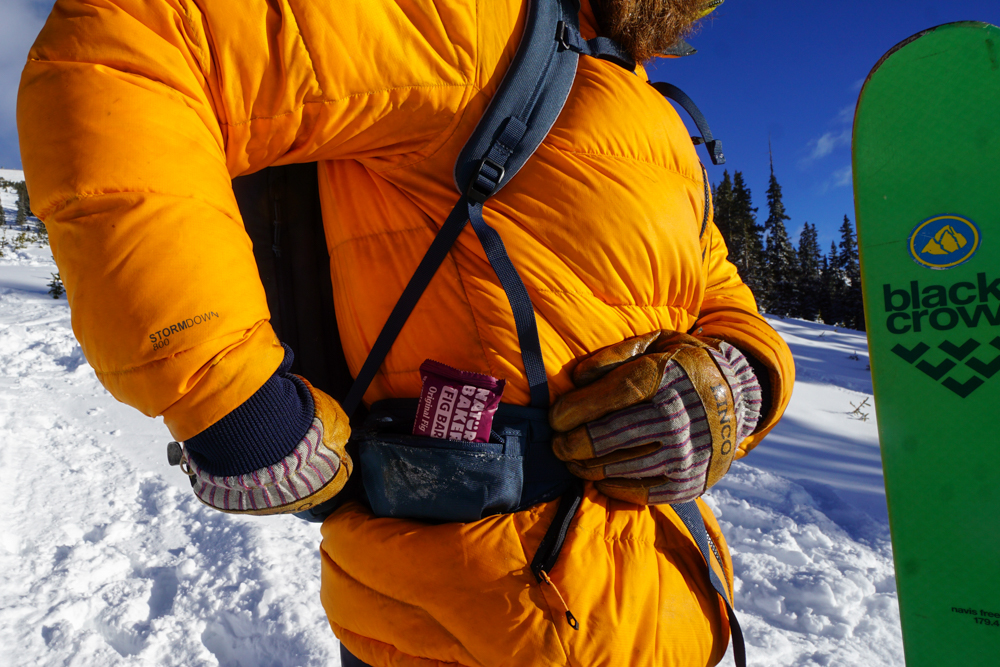 The Final Word
After using and testing summer mountaineering packs for deuter I am glad to have had the opportunity to test out their highly capable Freescape Pro 40+ for backcountry skiing. As an entire package deuter has delivered a highly versatile, durable, and comfortable pack that will meet you needs in the harshest winter powder days as much as it will act as a top performer on your big mountain ski mountaineering missions in the warm spring sun. I look forward to seeing how long it takes me to finally puncture a hole through my pack, but if I had to guess it probably won't be for awhile! If you are in the market for a one pack quiver that can do it all then look no further than the deuter Freescape Pro 40+.
Shop the deuter – Freescape Pro 40+ on Outdoor Prolink. Not a member? Apply today!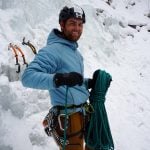 Zach is an aspiring alpinist, ski mountaineer, climber, and photographer. He is a Wilderness First Responder and frequently volunteers with the Colorado Mountain Club to help train future mountaineers. Zach works part-time as a marine biologist in Alaska and a wildlife biologist here in Colorado. You can catch him climbing around Golden where he lives today.