ProView – Gregory Women's Maya 20 Plus Size Review
Spring in Yellowknife, Northwest Territories means warmer temperatures and still an abundance of snow and frozen rivers. Of course, this means I had to take the Gregory Maya 20L backpack (with the reservoir) out for a little hike to Cameron River Ramparts to relax by the river and read a book for a little while.
Gregory Women's Maya 20 Plus Size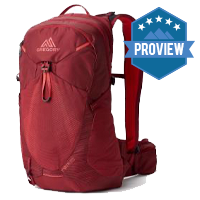 Product Name: Gregory Women's Maya 20 Plus Size
Product Description: Lightweight and free of excess, the Maya 20 helps you go faster with the BioSync suspension and a plus size fit that moves with your body. With a 3D backpanel that keeps you cool and a generously padded hipbelt, you can focus on enjoying the trail while staying supremely comfortable.
Offer price: MSRP: $129.95
Currency: USD
Quality

Features

Fit

Durability

Eco-Friendly
Summary
This backpack is true to size for plus size people. The colour is great, and the water reservoir pocket works well. 
Pros
Plus size
Very adjustable
Comfortable fit on back
Lots of pockets
Fits a fair amount in the backpack and it light weight
Cons
 

I wish the hip pockets were a little bit bigger
Picture this, the sun is shining, there is snow on the ground, but the temperature is a warm spring 13 degrees Celsius or 55 degrees Fahrenheit. You're hiking through Canada's boreal forest, filled with black spruce, white spruce, and jack pine trees, balsam fir and tamarack just to name a few. Walking in the forest you can hear the squirrels chittering, a grey-headed chickadee is chirping while flying close to you and a yellow-bellied sapsucker woodpecker drumming on a white birch tree. I've been lucky enough to have hiked in a fair number of places in western Canada and the landscape in the Yellowknife Northwest Territories area is like none other.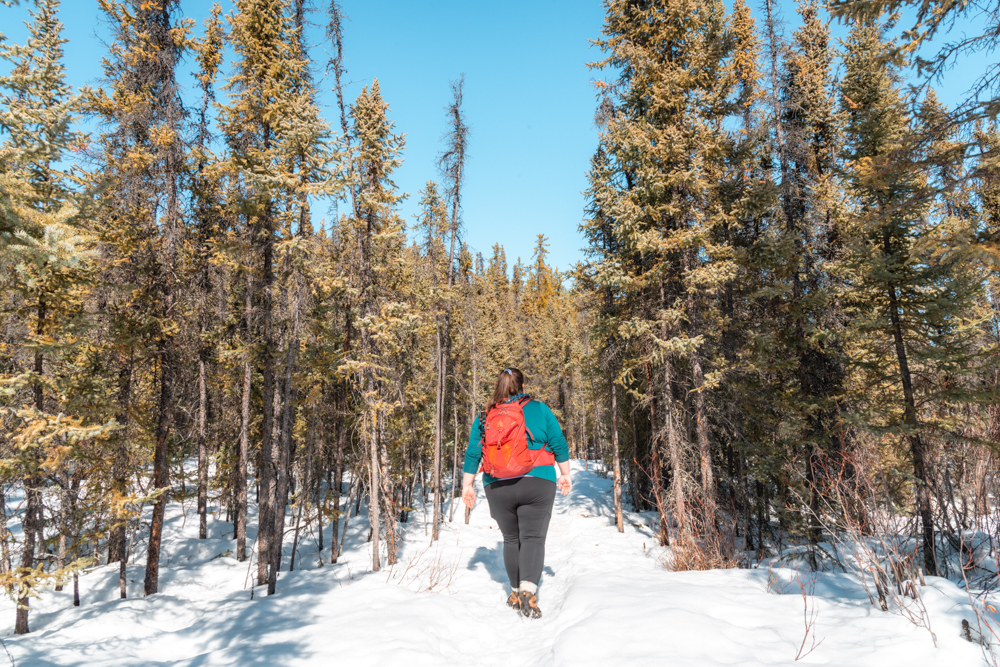 Features/Performance
Now back to the backpack, this one is specifically built for plus size people, which is always something to highlight. It comes with a reservoir which never leaked once while I used it. The backpack is very light, sturdy, fits a good number of things on top of your ten essentials, such as many snacks, and it has a lot of pockets. One small critique I do have is that I wish they came in more colour options than just iris red. The flexibility of the backpack when you move is a very cool feature, Gregory calls it BioSync, and it means the backpack flexes and moves with you as you move. Gregory was very thoughtful in designing this plus size backpack and others with plus size bodies in mind. They designed it with extended shoulder length straps and generously padded hip belts for comfort. The Maya backpack performs well on shorter hikes and longer hikes. Its comfortable features make it a breeze to have on your back.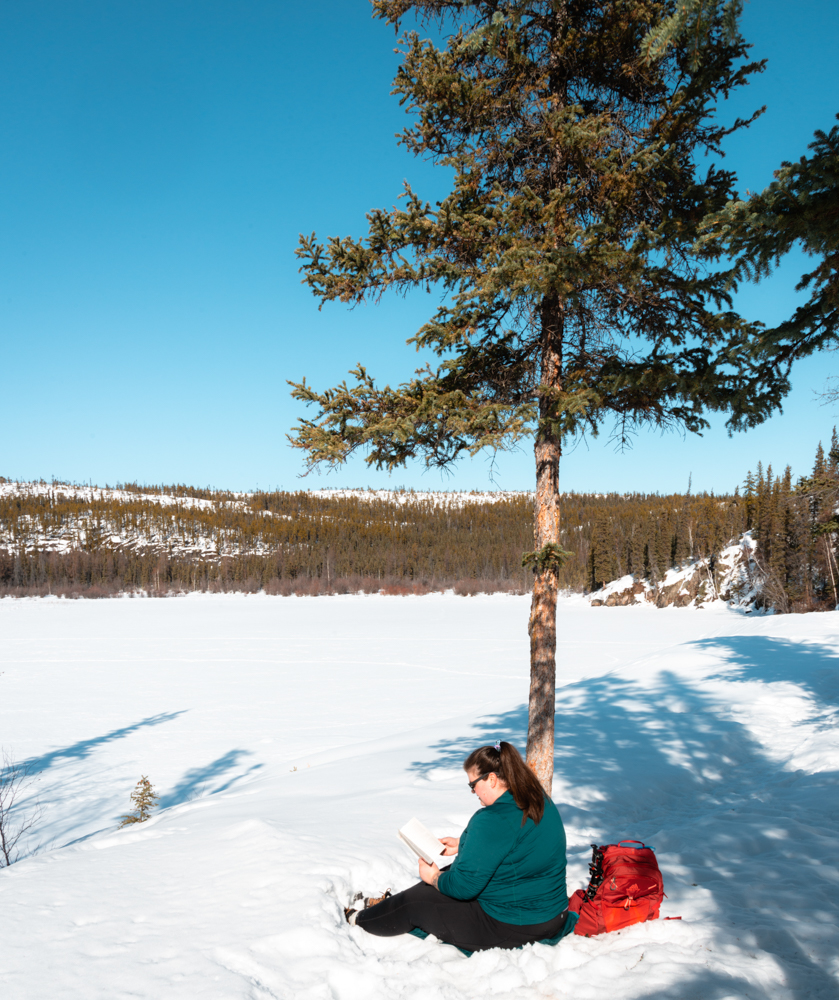 Friendliness to the Earth
Another important note, Gregory's earth friendliness. They use as much recycled material as they can, continue to use low impact packaging and want to ensure they cultivate sustainable partnerships.
The Final Word
I really like this backpack and would purchase one for a family member as a gift at some point. It has exceeded my expectations. There are not a lot of backpack brands out there that make backpacks to fit plus size bodies and Gregory is one of the brands that continuously sets the bar for other outdoor brands to follow suit. If you're on the fence about a day-hike backpack, are plus size and want something reasonably affordable, then I think this backpack might be the one for you! This isn't the only Gregory backpack I now own; Gregory backpacks are the only hiking backpacks I have now because they are the only ones I like.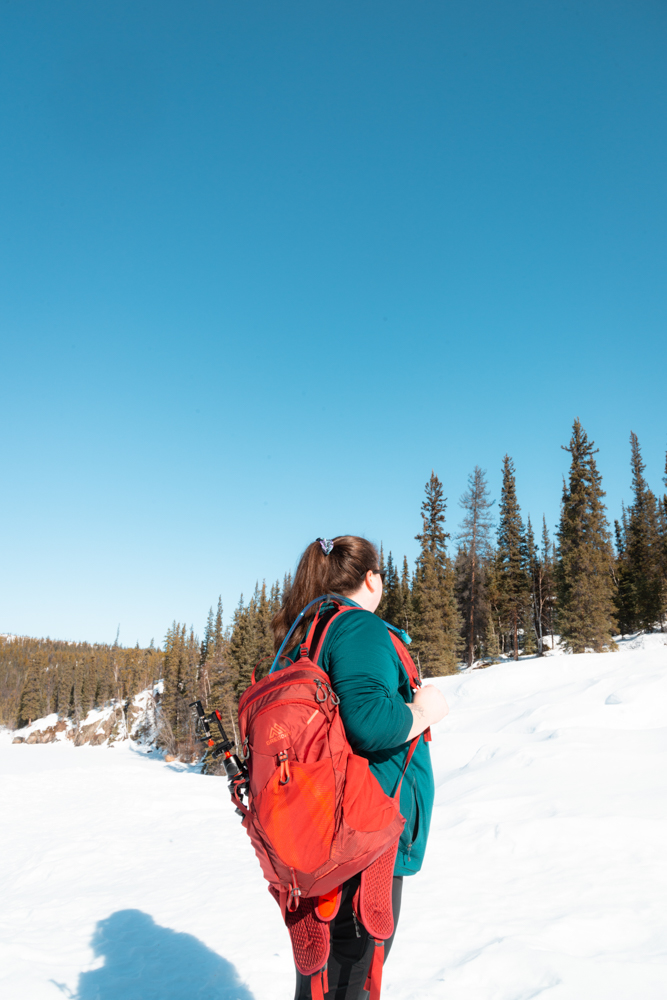 I hope this review and these photos has helped you in your decision if you aren't sure about this backpack. For me it had no serious cons, except of course just the one color option which I think says a lot about the quality of product.
---
Shop Gregory Women's Maya 20 Plus Size on Outdoor Prolink. Not a member? Apply today!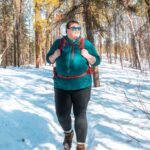 Kaila is a plus size photographer and hiker based in Northern Canada. She has done work for outdoor brands that carry plus size clothing and has worked for tourism boards for photography. She is an advocate for plus size folks in the outdoors and wants to see every body find joy in the outdoors if they so choose. You can connect with her on her Instagram at @kailawalton.