ProView – Lowe Alpine AirZone Active 18 Review
Have you ever put a piece of clothing or gear on that just fits. That's how I felt when I put this daypack on. It fits me in the places I usually have issues, my shoulders and chest. I was able to cinch the chest and shoulder straps comfortably and still have enough room for airflow down my back; for someone who sweats this was a great feature for a daypack this size.  
Lowe Alpine AirZone Active 18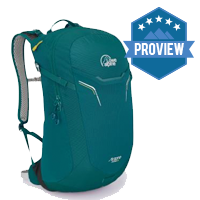 Product Name: Lowe Alpine AirZone Active 18
Product Description: The perfect backpack for hazy days on the hill, the AirZone Active 18 is a lightweight, ventilated daypack designed to keep you cool on day hikes. This unisex daypack features the AirZone Lite carry system which puts comfort and breathability first.
Offer price: $100 MSRP
Currency: USD
Design

Durability

Features

Value
Summary
Overall, this bag is lightweight with a functional design that is comfortable to wear both as a day bag and on a hike. I highly recommend it!
Pros
Comfortable
Adjustability
Air flow
Structure
Outside mesh pocket
Separate stash pocket on the inside
Rainfly included
Cons
Water bladder pocket
Lack of loops on outside of pack to hang gear
water bladder not included
This pack has the size, weight, and feel of a daypack with the look and structure of a backpacking pack. I was able to evenly distribute the weight throughout the pack even with poles properly located in the pole attachments, a dog bowl dangling from a zipper, and a water bottle in the outside mesh pocket. A raincoat, down vest, 1030 pelican case, first aid kit, and a 32oz nalgene all fit with plenty of room to spare. My keys, wallet, and cell phone all fit comfortably in a stash pocket accessible from the outside for quick access. Snacks were in the inside pocket.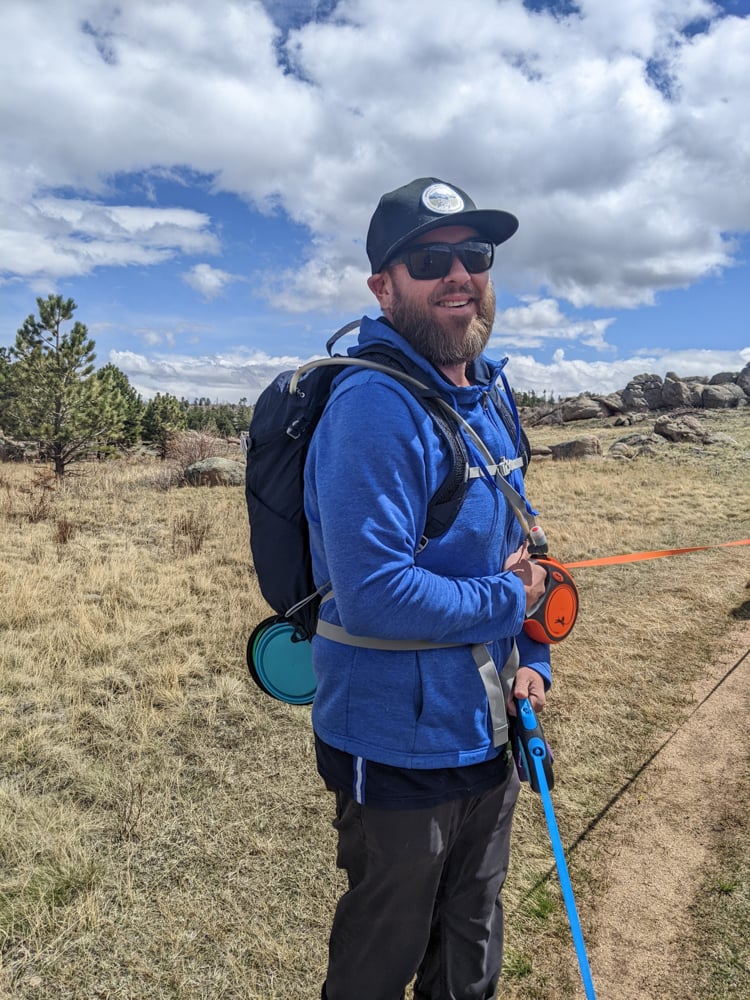 Design
The Air Zone design is perfect. It sat on my hips and shoulders without putting too much pressure on either area. The weight distribution was perfect and led to a very comfortable hike. The airflow design allowed the right amount of airflow through my back that never allowed back sweat to build up on my shirt or the back of the pack. The adjustable shoulder straps, hips strap, and chest strap allowed for easy adjustability. The pole attachments made a secure and comfortable fit. I never felt the poles while looking up (I'm short) or moving my arms around dealing with leashed dogs. The two extra zipper pockets made a great place to stash snacks and essentials in separate compartments so they don't get lost with your gear. The mesh outside front pocket was a clutch addition, it can be used for so many things. However, the hydration bladder pocket is nothing to write home about. It needs to be on the outside of the pack for easier access and separate from your gear. Overall the design is great not just for a daypack, but for a backpack.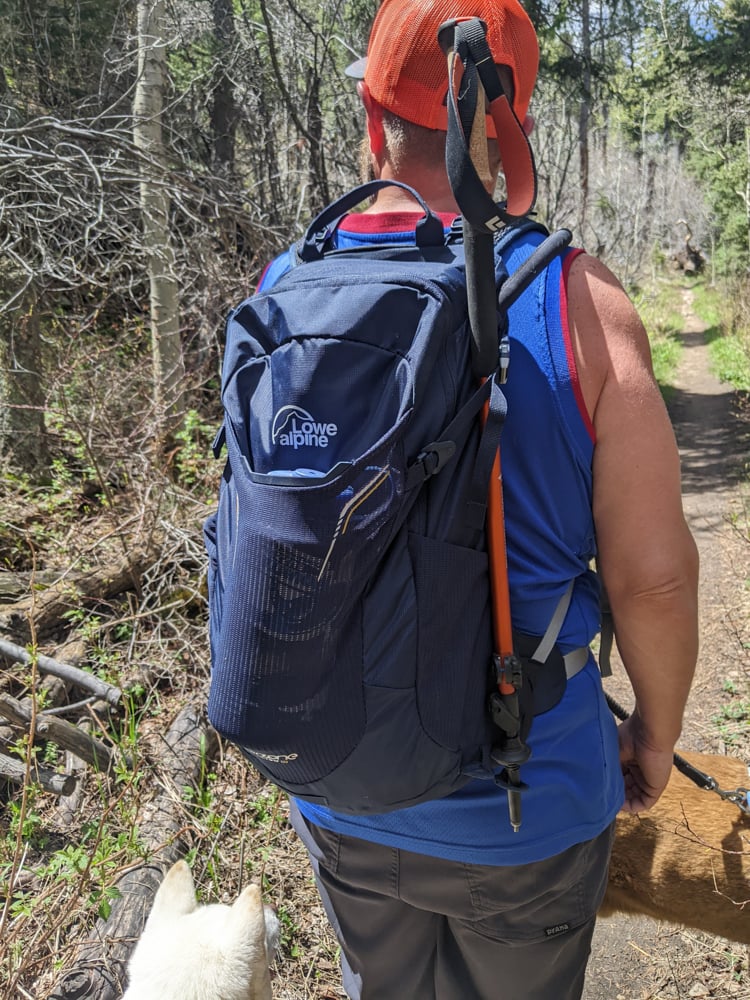 Comfort
A comfortable backpack is key for both the avid and novice hikers. The adjustable shoulder straps made for easy adjustment on the go. The straps never rubbed on my neck while wearing a basketball jersey, and my shoulders never got fatigued. The hip strap fit perfectly and I didn't have any issues. I am a sweater when I hike and the airflow was great. This bag checked off all of my needs comfort-wise. 
The Final Word
This bag is a fantastic addition to anyone's hiking inventory. It is big enough to fit essential items while not being overly large for a day pack. It has plenty of pockets to organize your snacks, dog items, and jackets for the unpredictable Colorado weather while also allowing for an abundance of airflow for those hot and humid days. The rain fly, secure pole attachments, and sternum strap with whistle were comfortable and excellent additions to this design. While these features make for a great and comfortable design, the bladder reservoir pocket location was an annoyance that should be reevaluated. As the pocket is located on the inside of the bag, anytime the bladder needed to be refilled or checked all other items needed to be removed before accessing it. In addition, a few loops higher up on the bag would be ideal to allow dangling items (ex: dog water bowls) to hang higher, therefore not hitting the hiker's legs as they walk.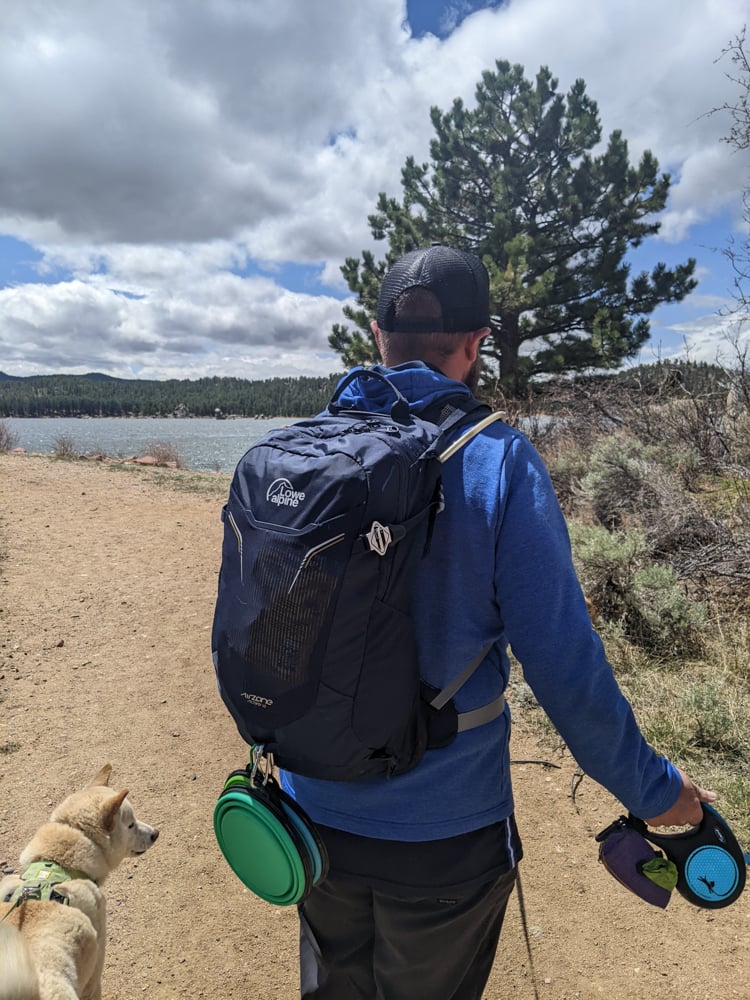 Overall, this bag is lightweight with a functional design that is comfortable to wear both as a day bag and on a hike. I highly recommend it!
Shop the Lowe Alpine AirZone Active 18 on Outdoor Prolink. Not a member? Apply today!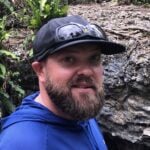 Josh Cooke works on the CS and OPS team at Outdoor Prolink.  Before working at OPL Josh was a whitewater raft, snowmobile and beer tour guide.  He loves being outside enjoying the great outdoors with his dog HYDE.  HIs dream would be to watch baseball while rafting year round.