ProView – Outdoor Research Cirque II Pants
Everything from absolutely bitter cold ice climbing with temperatures far below zero, to ski touring and everything in between, I put the new Outdoor Research Cirque II's to the test! The only reason I didn't give these pants 5 stars across the board was for a few minor improvements I'd like to see in the future, but don't let that fool you because these pants are just about as good as they come.
Outdoor Research Cirque II Pants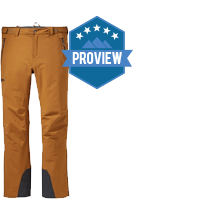 Product Description: Fresh style meets an old favorite with the Cirque II Pants, a makeover of our best-selling, most reliably durable soft shell pants. Purpose-built for the 4-season athlete, the Cirque II Pants feature a harness-compatible waist and reinforced scuff guards to aid all the objectives on your winter climbing tick list. Plus, the Cirque II Pants feature a waistband that's amplified by ActiveTemp™, the thermo-regulating technology that adjusts to your body temperature to keep you cool, dry, and comfortable during high-exertion activities. Everything you loved about the original Cirque Pants is still there - including wind and water resistance, movement-mirroring stretch, and unmatched breathability, making these the perfect choice for high-energy alpine climbing, mountaineering, and ice climbing.
Offer price: MSRP: $150.00
Quality

Features

Durability
Summary
These pants are very comfortable, yet rugged enough for hard use. They are a very versatile option for mountaineering, climbing, or skiing pant throughout the shoulder seasons and winter.
Pros
Wide range of uses (skiing, climbing, mountaineering)
Comfortable and move well with your body
Packed with features 
Cons
Fewer pockets than other mountaineering pants (Lacks back pockets or a secondary thigh pocket)
Legs are a little long since the pants are meant to be harness compatible, not much of a con for me just something to note as some may find it a potential con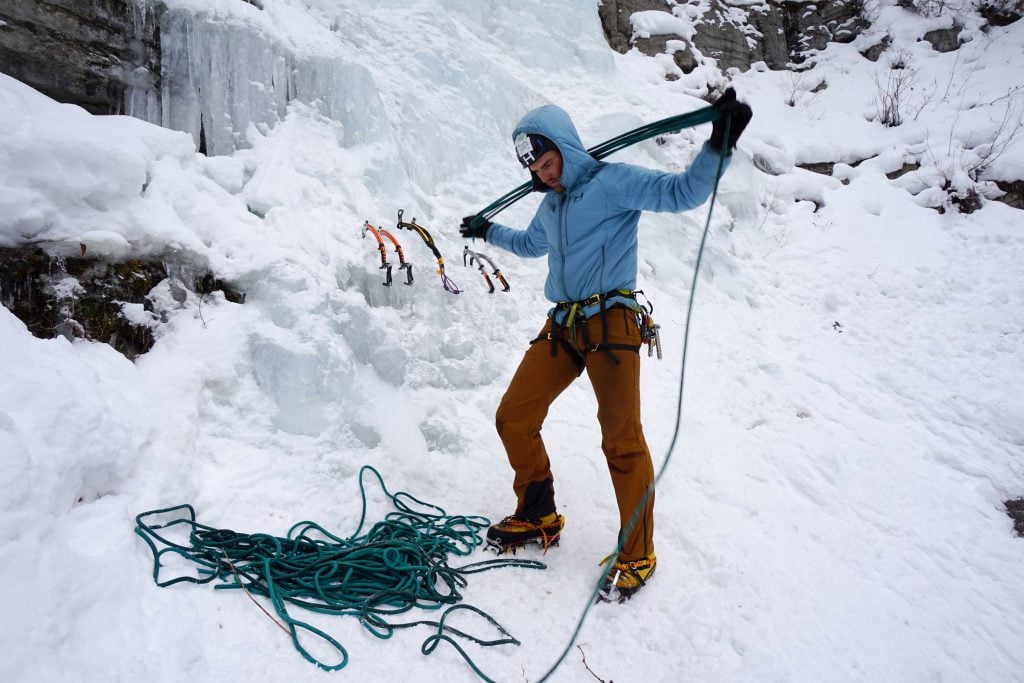 Before I had the opportunity to review these pants, I had a few friends here and there rocking the Cirque I's. They intrigued me enough that I had asked one of my main alpine climbing friends about the pants on our approach to the base of a mixed route on Long's Peak about a year ago and what he thought of them. He stated that he liked the pant, but that the first iteration had a few pitfalls which led him to make some custom changes. I never managed to get myself a pair that year as I changed over to trad climbing soon after with the fast-approaching heat of spring and summer. Then when I saw an opportunity to test the second version of the pant out for Outdoor Prolink I jumped at the chance. I was super stoked because Outdoor Research had fined tuned and built off of their prior Cirque I. As an active climber, skier, and mountaineer I couldn't wait to put these pants through the wringer. Over my testing, I probably put in a month's worth of skiing (touring and resort), ice climbing, and mountaineering. Conditions ranged from bluebird days with low wind and clear skies all the way to stereotypical Rocky Mountain conditions of high winds, blowing snow, and frigid temps. I was even able to see how the pants performed ice climbing in the midst of a cold snap at a balmy -22 degrees Fahrenheit.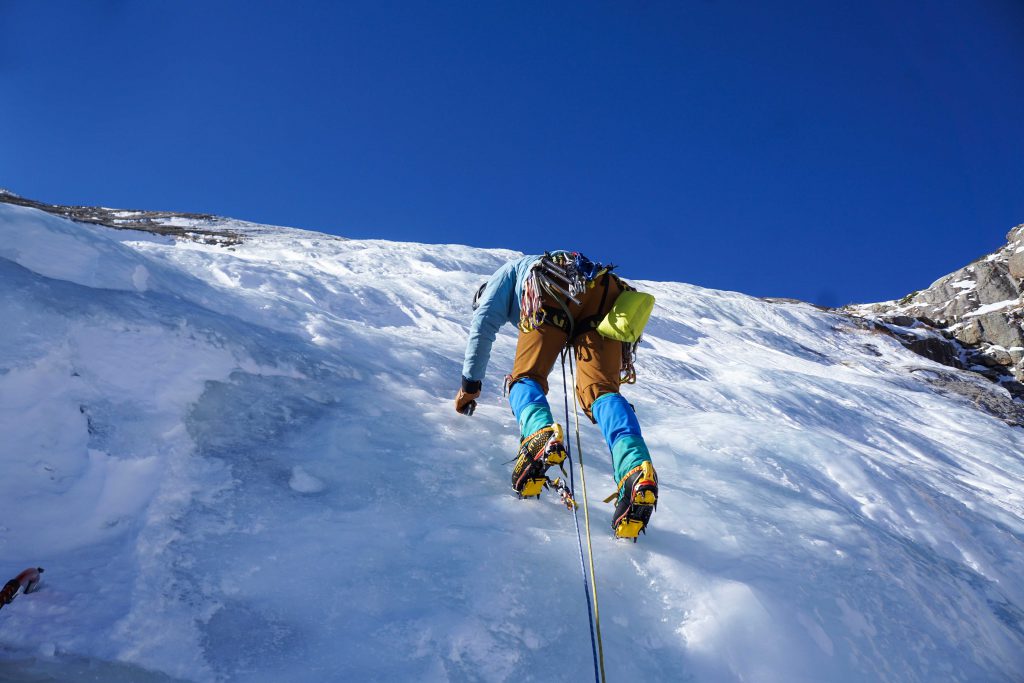 Fit
When they arrived I knew they were slim fitted pants and I have larger thighs so I was a little nervous that they would hinder my movement. I am constantly struggling to find pants that fit both my waist and thighs well. What was pleasantly surprising was that the Cirque II's come with an adjustable waist using velcro tabs which allowed me to synch up the waist to my liking. The legs run a little long, however, Outdoor Research did this to allow the waistband to be pulled up higher to accommodate a harness. When your climbing harness and waistband are at the same level you are left with an uncomfortable combo overtime. The waist also has a "brushed Tricot-lined waistband with "ActiveTemp" as Outdoor Research puts it, but what it means is the waistband feels like velvet on your skin. After having many hours of time in these pants with my harness on I can tell you the waistband really makes a difference in comfort. Not only do the pants fit great, but they also look fantastic. They don't have any bulky pockets or excess material, just a slimed down bomber pant.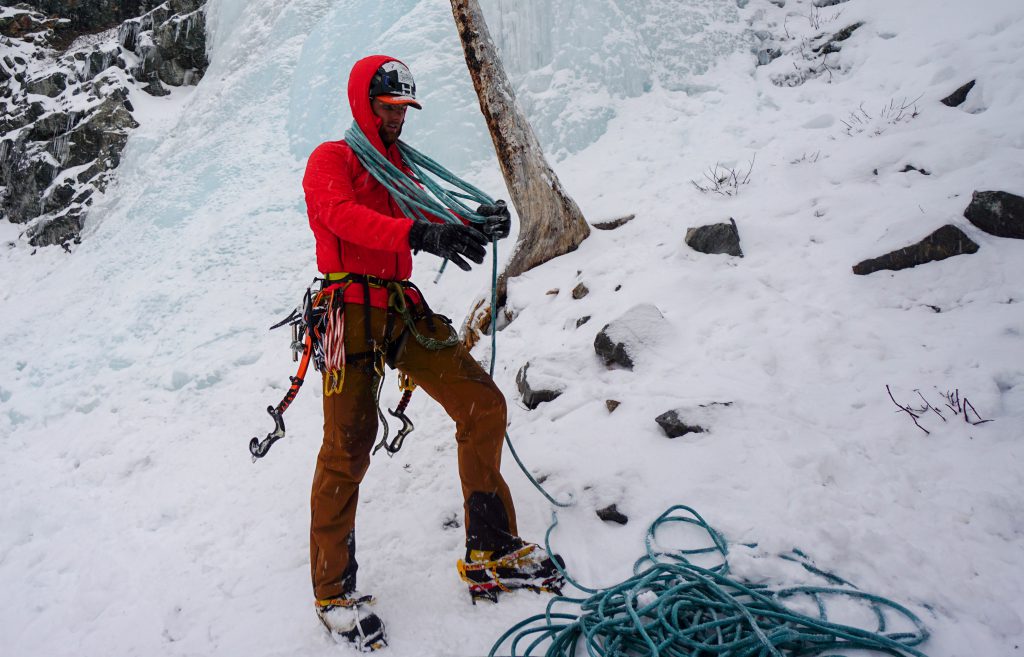 Features
Even with a slimmed-down look the Cirque II's are packed with plenty of features. Aside from the adjustable waist as I previously stated, the pants come with zippered pockets and an interior pocket in the right side pocket to accommodate an avalanche beacon. I typically carry my beacon around my torso, but I found the beacon pocket to be surprisingly comfortable after incorrectly assuming it would drive me crazy. Down by the cuff of the pant, Outdoor Research fitted the Cirque II's with a zippered cuff to easily fit over ski or mountaineering boots. They also equipped the pant with a "bootlace hook" and a drawcord on the cuff to ensure that you can keep the snow and wind out without gaiters.
I can say without a doubt that the pant has performed above my expectations. The thick material coupled with the water repellency of the pant keeps me warm and dry far better than I thought the Cirque II's would be able to deliver. The composition of fabrics allows the pant to breathe and move with you during high output activities and is very durable. I have punctured the Cirque II's a few times at this point with my crampons, but the stretch of the fabric seems to allow the Cirque II's to resist secondary tearing after the puncture. This allows you to get home and patch the small hole after an extended adventure before it becomes a problem.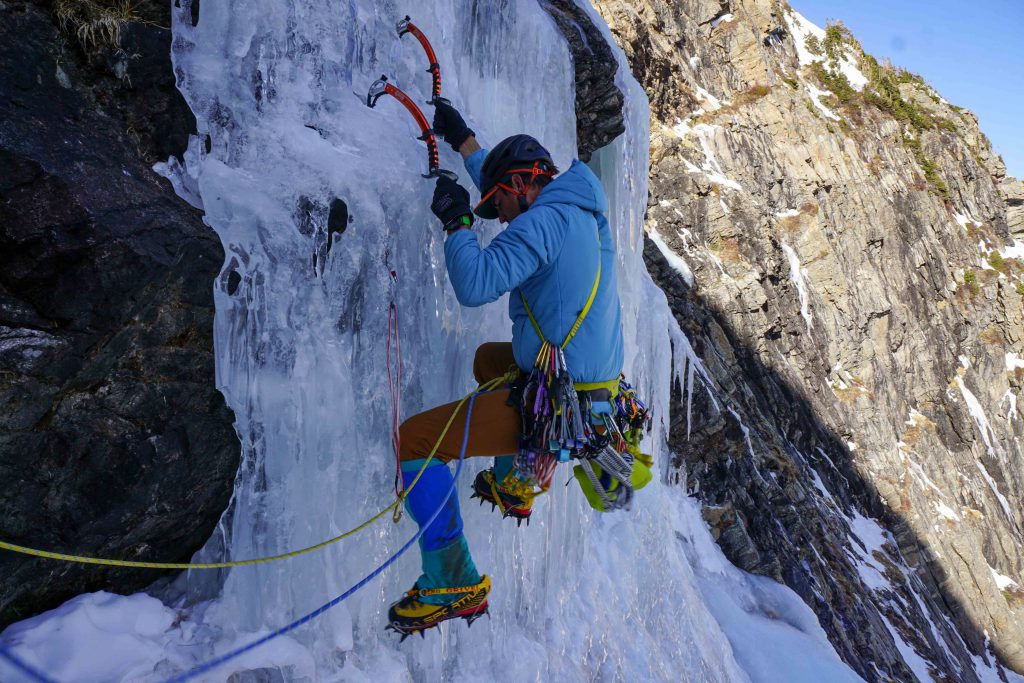 The Final Word
These pants are a versatile and hardy competitor to most pants on the market in my opinion. They proved me wrong and handled better than expected and in doing so have become my go-to alpine and ski mountaineering pant. I really love the adjustable waist and stretch of these pants as well as the bombproof cuffs above all else. I do wish the pants had another thigh pocket on the opposing side or a back pocket though. Once again Outdoor Research has delivered high-quality pants that I can rely on time and time again to keep me comfortable while pushing the limits.
Shop the Outdoor Research Cirque II Pants on Outdoor Prolink. Not a member? Apply today!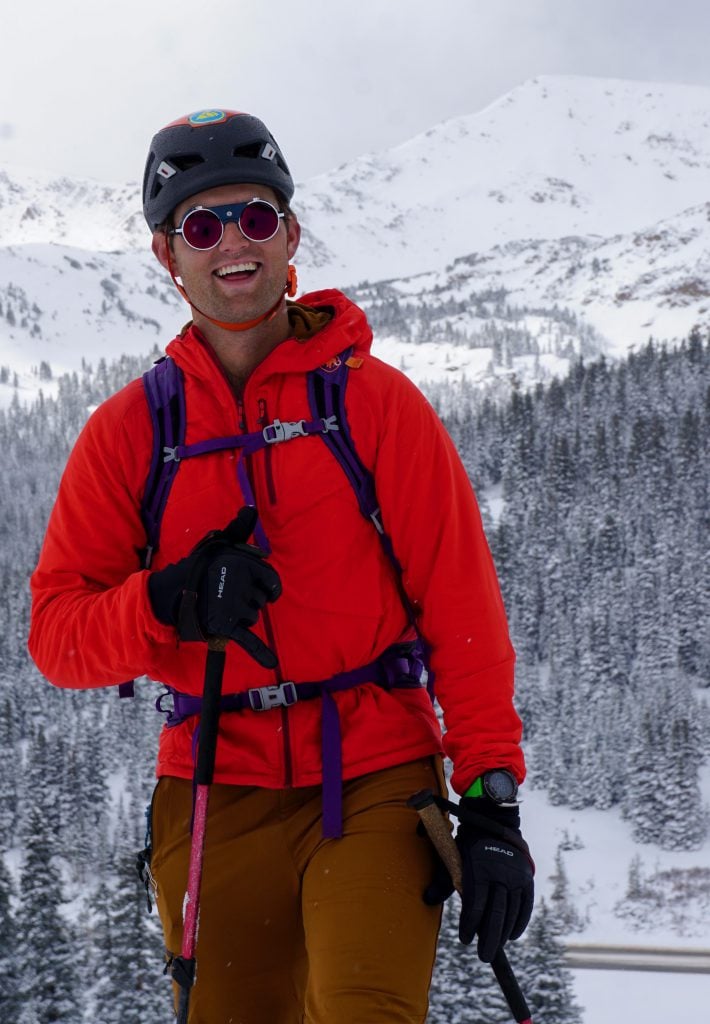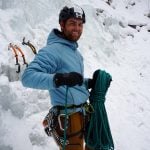 Zach is an aspiring alpinist, ski mountaineer, climber, and photographer. He is a Wilderness First Responder and frequently volunteers with the Colorado Mountain Club to help train future mountaineers. Zach works part-time as a marine biologist in Alaska and a wildlife biologist here in Colorado. You can catch him climbing around Golden where he lives today.