ProView – Trekking Head to Toe in Icebreaker Merino Wool
This year I spent the entire month of May in Nepal on a geologic expedition exploring the mountains around Everest. In preparation for this trip, I was looking for clothing that is able to endure long days of hiking and scrambling over rocks. May is the start of monsoon season in the Himalaya so weather resistant clothing that would give me protection from everything ranging from heavy rain to the strong sun found at high elevations was essential.
I was looking for gear that would keep me warm without taking up too much room in my pack but that would also look tidy and professional after being worn for days and weeks. I tested Icebreaker products and decided to wear merino wool from head to toe. I brought along the Cool-lite Anatomica Zone Long Boxers, the Hike+ Light Crew Socks, Persist Pants, Tech Lite Short Sleeve Crewe, and Coriolis Hooded Windbreaker.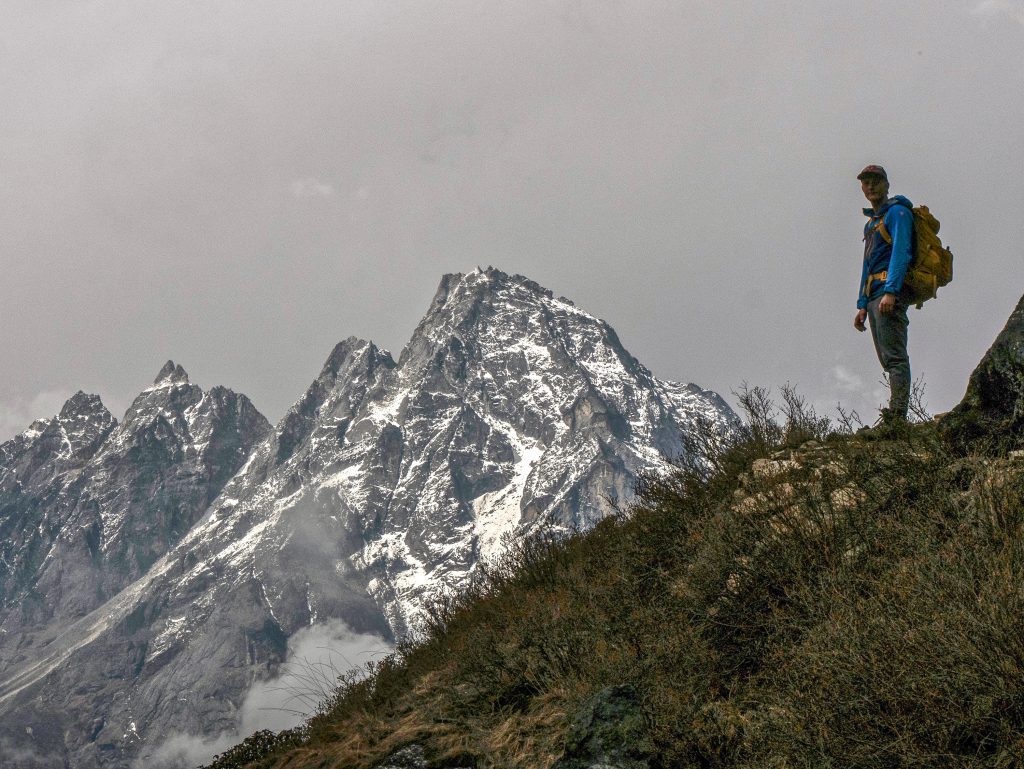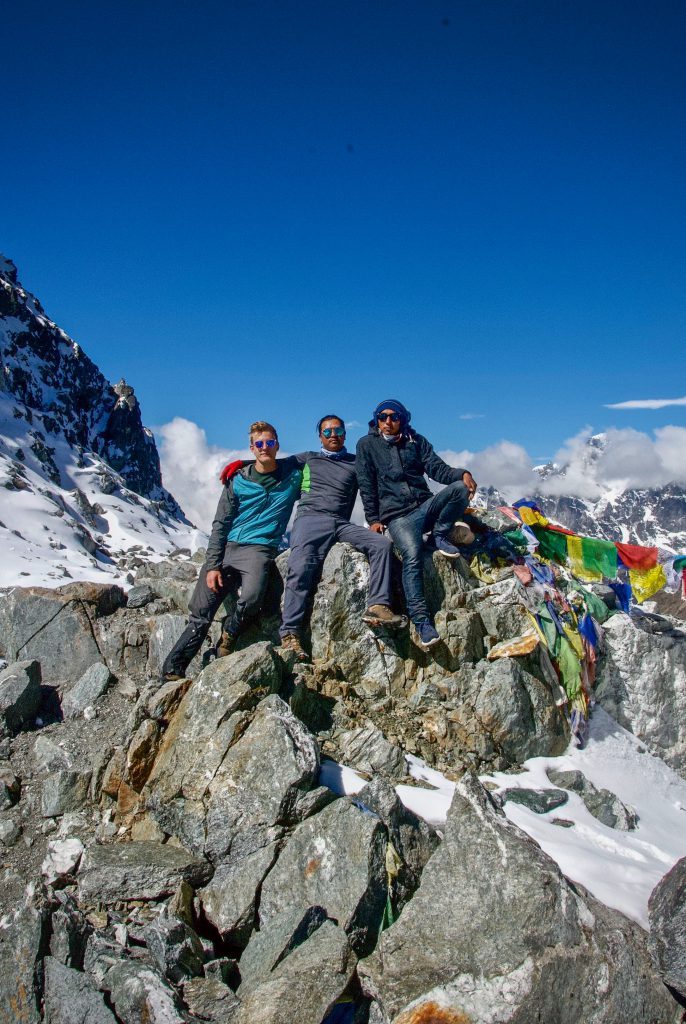 Testing Conditions
May in the Himalaya is a coin toss when it comes to weather conditions. I experienced everything from 100˚ Fahrenheit in the foothills to days of pouring rain and fog higher up in the mountains and finally freezing snow storms at around 18,000 feet. I spent a total of eighteen days trekking in the mountains covering a distance of over 100 miles and wore at least one article of merino wool wear every day.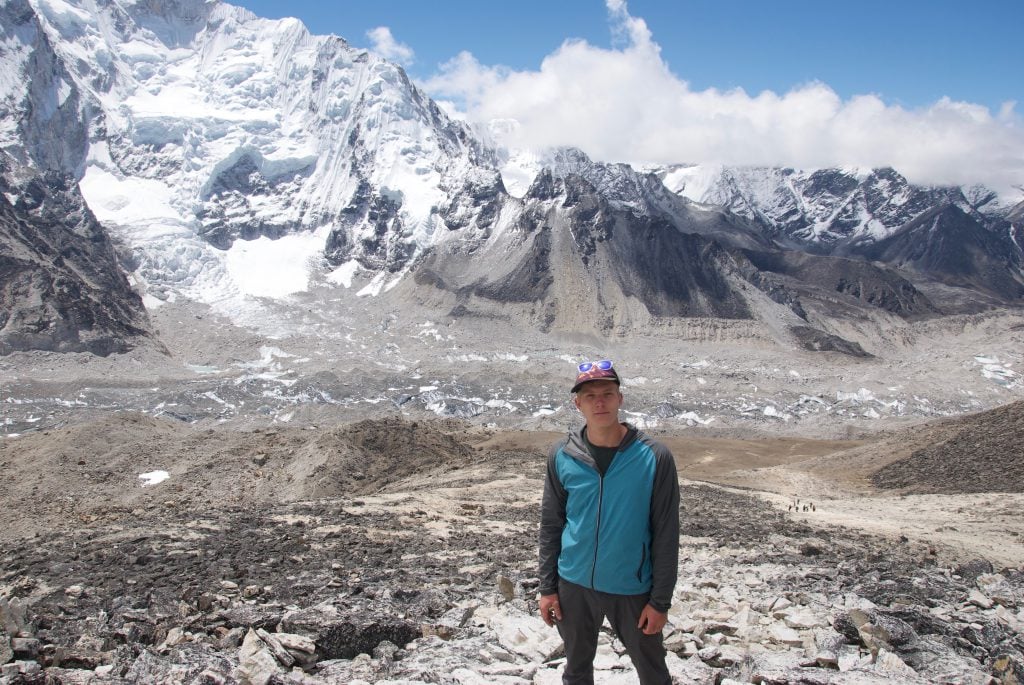 I certainly got to see how this equipment performed in a wide gamut of weather conditions. I took these clothes on muddy, dusty, and rocky trails, up scree fields and over glaciers. I got to see how each piece of clothing held up with odors – especially since washing machines were nowhere to be found. In addition, I tested the clothing, especially the windbreaker, on climbing trips before and after the trip in Utah, Wyoming, and Montana, where I wore the clothing on long multi-pitch climbing days.
Cool-lite Anatomica Zone Long Boxers
With this product, Icebreaker promises boxers with faster wicking, enhanced durability, stretch, mobility, and increased breathability compared to normal underwear. And they do not disappoint! The Anatomica Boxers are warm, breathable, and dry extremely quickly. A feature common to most athletic underwear, however, that distinguishes them, is the way in which Icebreaker designed the seams. They don't seem to exist and they're tight, yet stretchy fit combined with their length reduces folds to a minimum.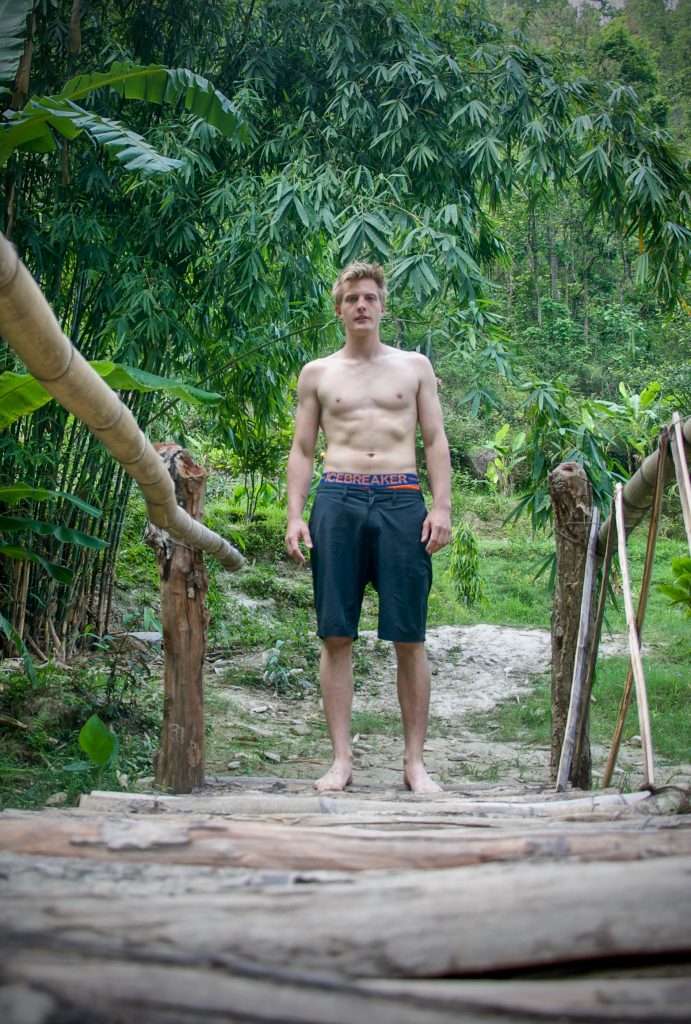 This underwear was, by far, my favorite pair I brought to the Himalaya. The merino wool kept me warm, even during the coldest days and limited the sweating and chafing like no other underwear has done for me during hot days or high-output activities. These boxers have actually become my go-to for any outdoor activity, especially whitewater kayaking. I found that they provide the best comfort and warmth when damp or completely soaked under my paddling gear.
In terms of the design, the Anatomica Boxers look quite fashionable and better than most athletic underwear. I chose the bright orange color scheme which is quite aggressively bright, and in retrospect, not my favorite color, however, Icebreaker offers five colors to choose from.
The boxers have also held up great for me. I was worried at first that the merino wool would not last as long as synthetic materials. However, so far, they have held up perfectly even after several washing cycles.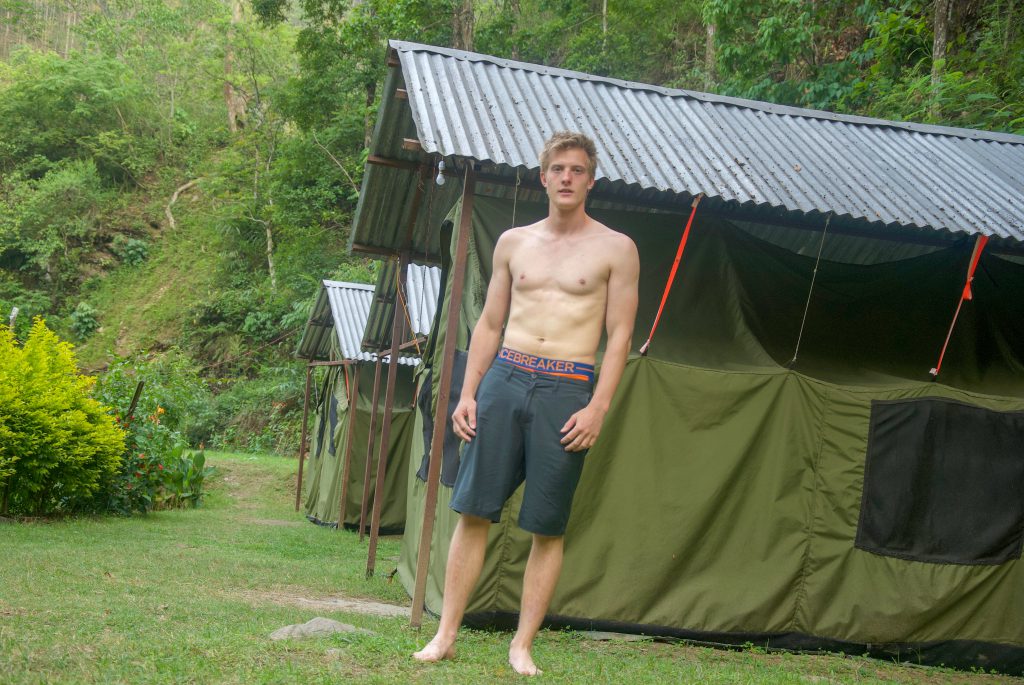 The last point to touch on would be the odor factor, a very important category of outdoor gear, especially underwear. I have always found that synthetic athletic underwear quickly developed and retains an awful smell when using them even for just a single day. This becomes a significantly negative feature during longer expeditions where you simply can't wash your clothing after every use.
The boxers performed much better compared to all other models I have tried. Obviously, they didn't eliminate odors, but they certainly didn't retain them anywhere close to the typical way synthetic sportswear does. If you are looking for a pair of athletic underwear that eliminates odors, you will be disappointed to hear that they do not exist.
Overall, the Anatomica Boxers definitely met my expectations. The standout features are that they reduce the chafing and odors to a minimum, keep you incredibly warm for their light weight and still perform well when soaking wet. If you are someone that does high-output activities like running, biking, boating, etc. in a wide range of weather conditions and are sick of wedgies, chafing and slow-drying synthetic underwear that develops odors that makes you cringe every time you go to do laundry, then it might be time to invest into a pair of these Icebreaker boxers. They won't disappoint. 5 out of 5 stars for me; they are an amazing product.
Hike+ Light Crew Socks
According to Icebreaker's product description, "moderate cushioning and warmth make the Hike+ light ideal for year-round adventures in the mountains". I would have to disagree with the "year-round" part of this statement. While these socks are a great fit for hiking in, most of the year, and especially at lower elevations, in the winter they would not be my choice on very cold days. They simply do not compare to thicker wool socks. So, if you are going for attempts on big mountains or are snowmobiling in -30˚ Fahrenheit snow storms, the Icebreaker Mountaineer Mid Calf would be my pick.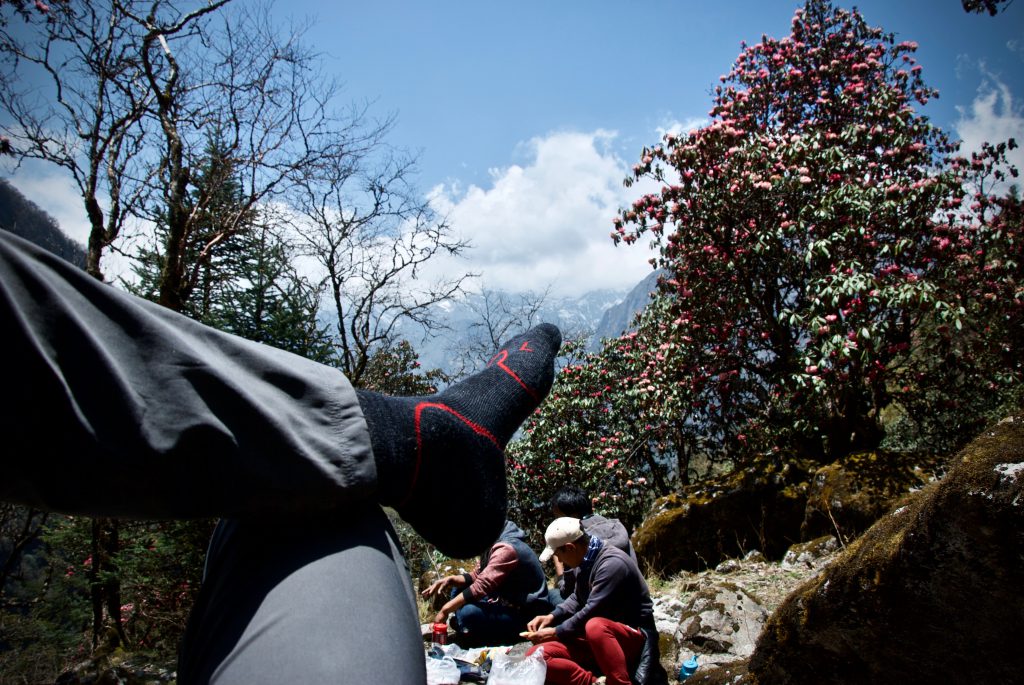 That being said, the Hike+ Light Crew Socks are ideal for hiking in moderate climate conditions all day long. The merino-wool allows you to stay warm even if you have been sweating in them all day and temperatures are starting to drop. I found that they did not produce any hot spots or blisters which is probably due to their seamless construction. In terms of looks, these socks have a plain design and blend in with most of my hiking gear.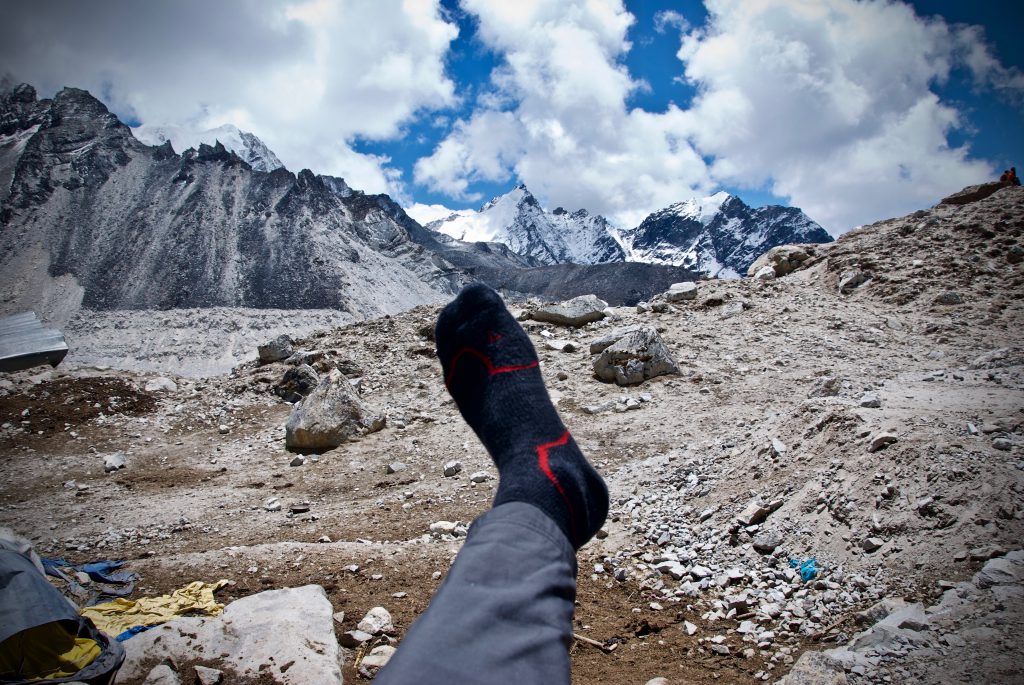 Lastly, in terms of durability, I have not noticed deterioration in the material after hiking in them for more than fifteen days and several machine washes. They seem to stay fresh a lot longer than most of my other socks if I am out on a prolonged expedition. For me, socks are ideal if I can wear them and not notice them and the Hike+ Light Crew Socks are exactly that. I don't need to worry about my feet overheating, getting too cold, or producing blisters. An ideal sock for long summer, fall, and spring hikes, especially when you are staying out for several days and can't bring a new pair of socks every day. 4 out of 5 stars, because they are great socks but nothing extremely exciting and new when compared to what I have owned before.
Persist Pants
Right off the bat, I didn't know you could make hiking pants with 35% merino wool. Even when I got them I had to check and see where it was hiding. The Persist Pants are made up of a stretchy nylon fabric on the outside and merino wool for warmth on the inside. Icebreaker advertises them to be durable enough for rugged treks and stylish enough for dining out back in town. I found that they are very comfortable to wear and provide a wide range of mobility due to the stretchy nylon. On the other hand, I am not really the greatest fan of their look and style.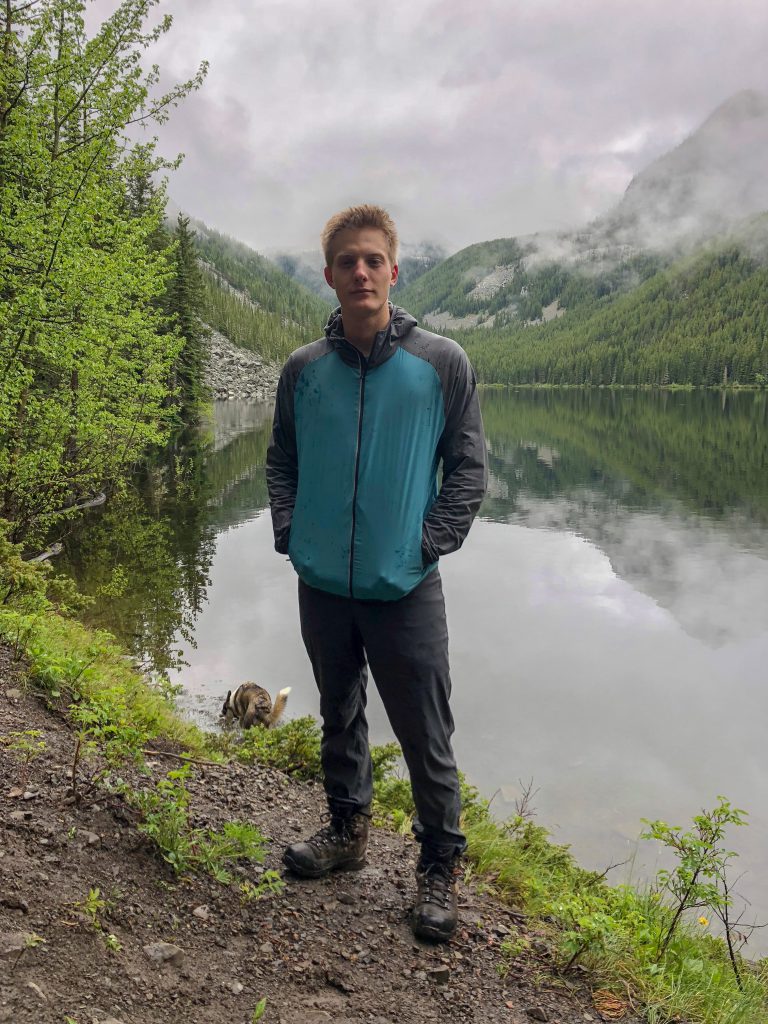 The Persist Pants make me look like I came straight from a business meeting to my hike. They don't seem to have much shape to them and the legs hang pretty flat and loose. This is not quite the look I am going for, however, is probably exactly what Icebreaker was trying to achieve.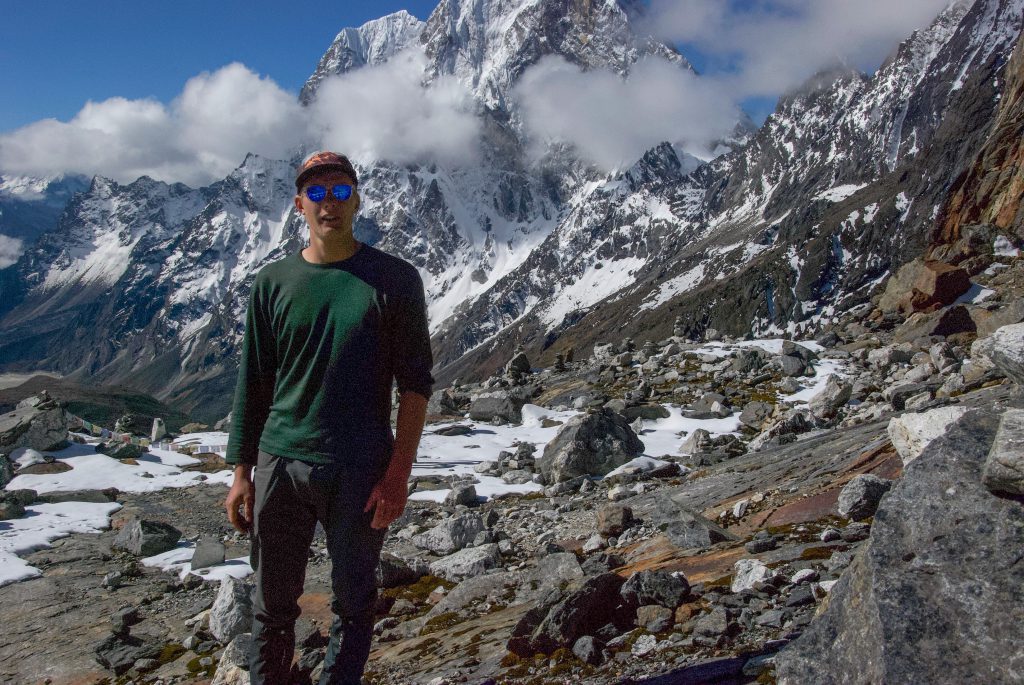 I would also prefer more pockets to store some of my miscellaneous gear but that is a personal preference. I was surprised to note how much warmth they provide for their lightweight. The merino wool on the inside really does wonders. They kept me warm even when it was snowing. Rain and wind, however, get the best of them. They offer little wind protection and no rain protection whatsoever. In terms of durability, I was surprised how well they held up. They didn't seem to mind scrambling over scree fields and hiking up debris slopes.
I did manage to get a hole in the knee towards the end of my trip. I would say they are pretty sturdy for the light-weight material they are made out of but if you are looking for pants that can hold up in long days of crack-climbing and rock scrambling you might want to consider a more durable product.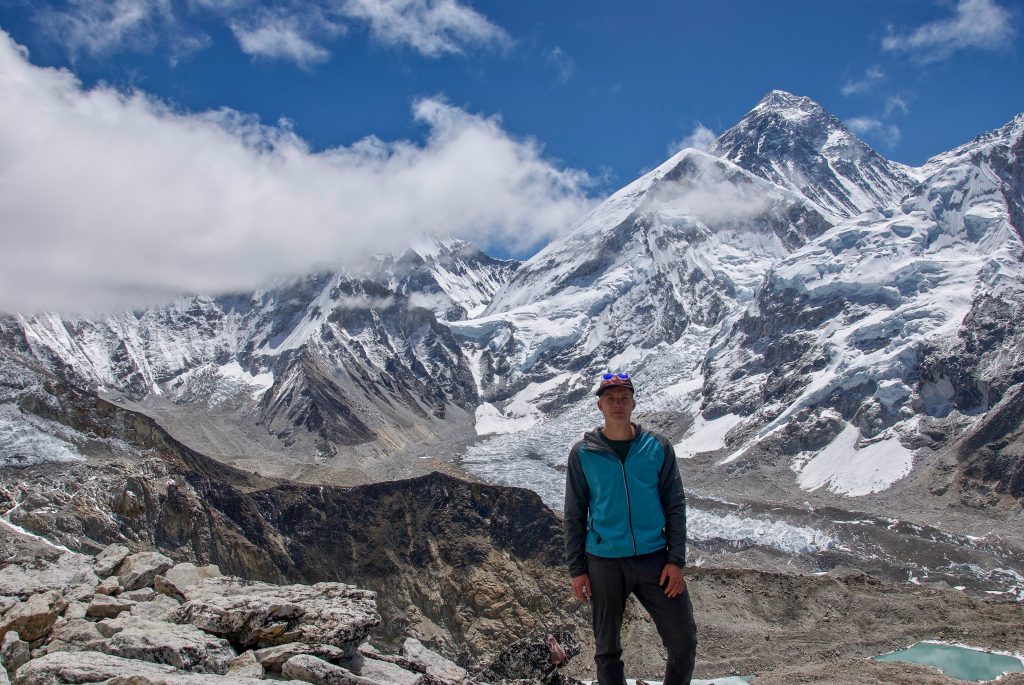 Overall this is a great pair of pants for someone that is looking for a sleek casual look but still wants light-weight, yet warm pants. If you are looking for something to bring along for weeks of adventuring, rock climbing pursuits, or are going to spend your days in rainy and windy areas you might want to look elsewhere. 3 out of 5 stars for me because the Persist Pants were not quite what I was looking for while trekking an entire month in the Himalaya.
Tech-Lite Short Sleeve Crewe
I have been looking for that short-sleeved base layer that does it all, multi-pitch rock climbs, to be worn underneath my dry gear in kayaking, withstand long days of hiking and winter ski tours. I think I have found it with the Tech Lite Short Sleeve Crewe.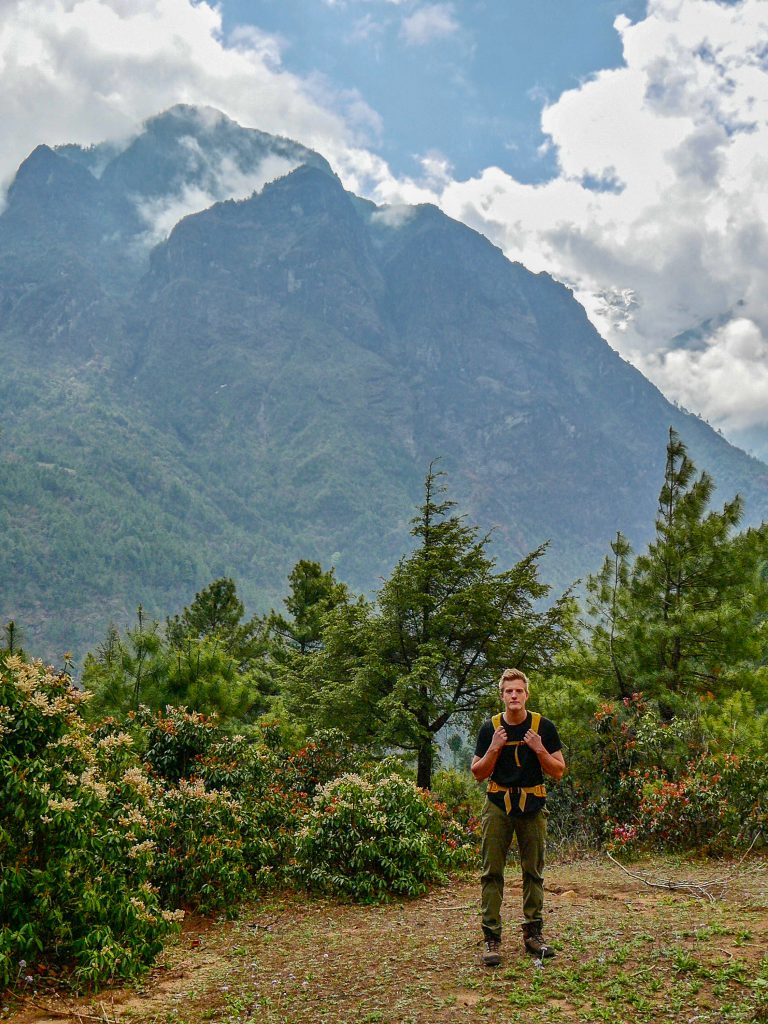 It fits well, and the merino wool fabric never itches like other wool products do. In addition, Icebreaker has included offset shoulder seams to reduce chafing when wearing a backpack, which I really appreciated hiking with a pack.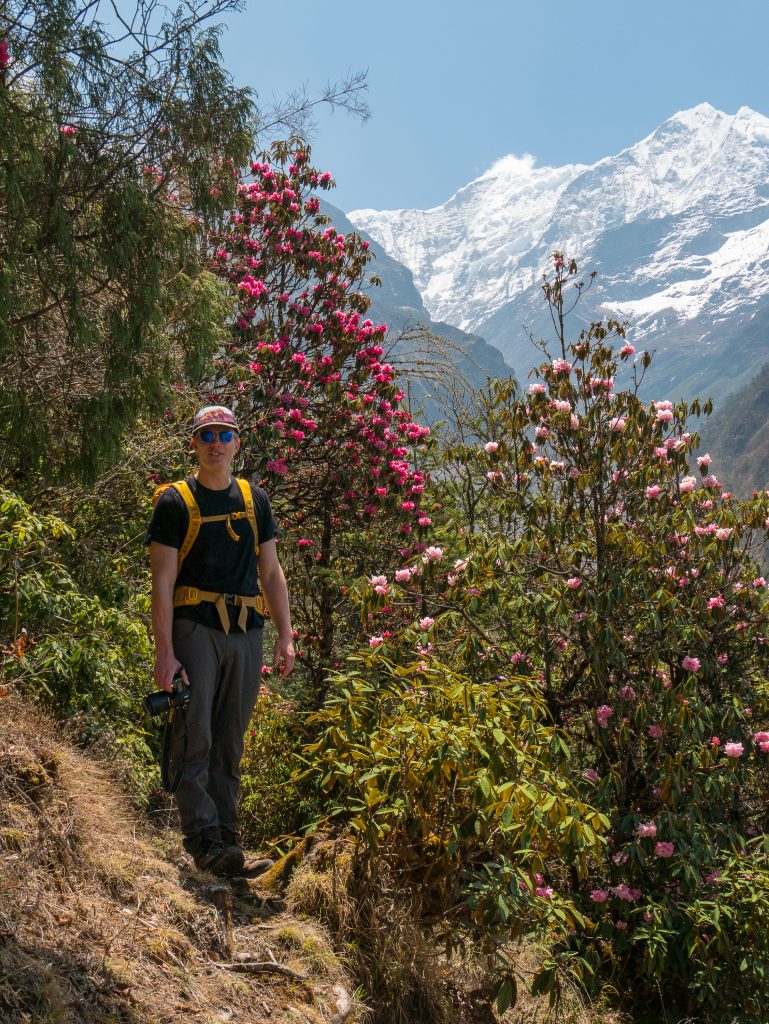 In terms of looks and style, the T-shirt is very simple and plain, nothing fancy or crazy. It's just a T-shirt that fits well. It is extremely versatile, will keep you warm in the winter as a base layer and dries very quickly when you sweat in the summer or use it underneath dry gear in kayaking. In addition, the odor after a long adventure is bearable and much better compared to similar products I have owned in the past. The Tech Lite Short Sleeve Crewe might not seem like much when you first unpack it put I will promise you it will soon be your go-to base layer for every adventure you go on; 5 out of 5 stars.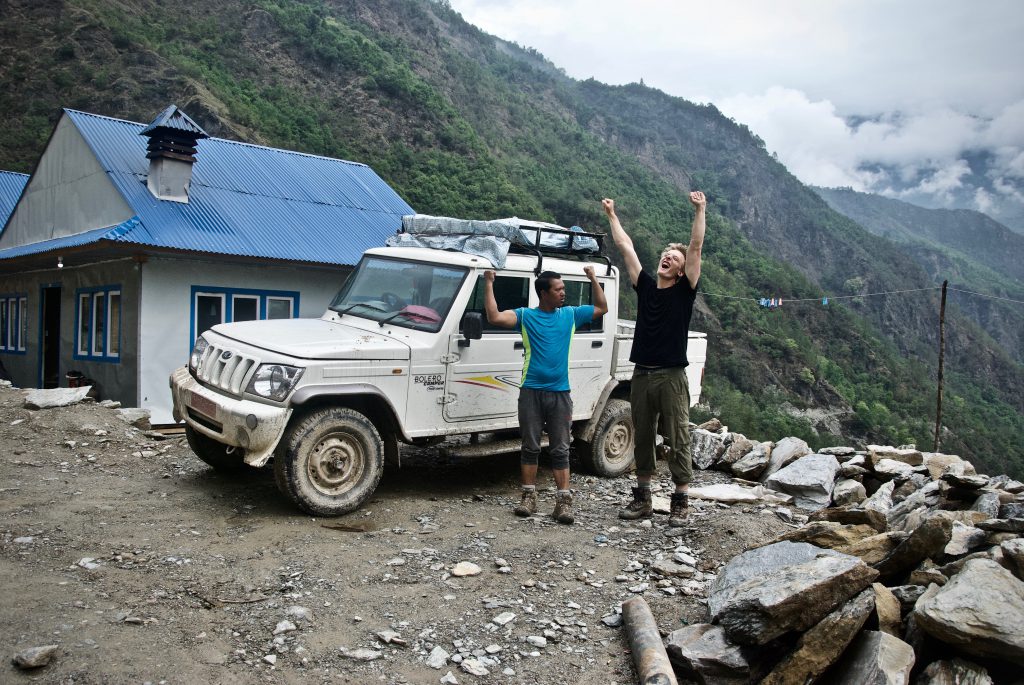 Coriolis Hooded Windbreaker
Icebreaker sells the Coriolis Hooded Windbreaker mainly as a fitness gear and casual hiking jacket. In my opinion, Icebreaker is completely underselling this product. Besides being an amazing piece of gear for hiking in the Himalaya, I found this jacket to be the ideal multi-pitch rock climbing windbreaker.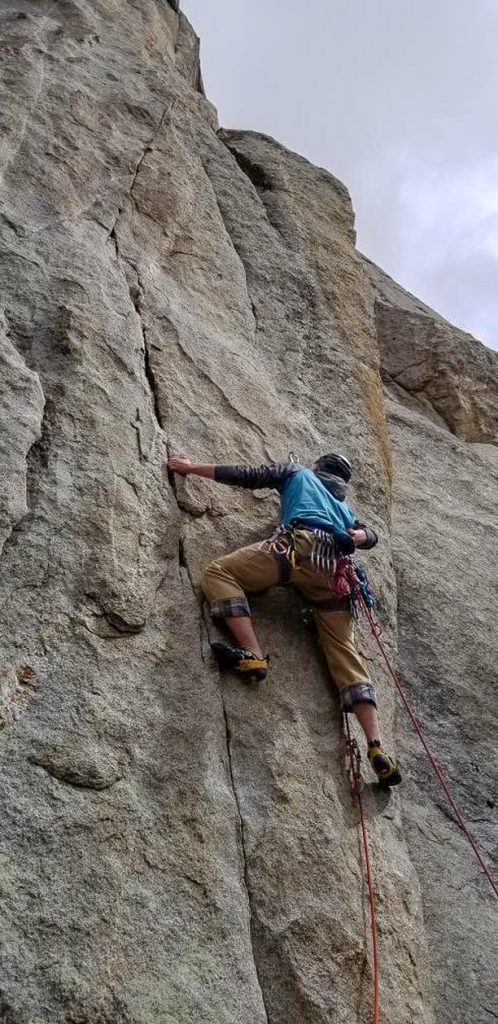 Let's get to the basics first. It is made up of a nylon wind- and slightly water-resistant shell that covers a merino wool interior. On the back and sides, it has ventilation holes that let you breathe with a backpack on. The merino wool interior makes it fit very comfortably and I really enjoy the design of the jacket, which suits my style of simplicity with a technical edge.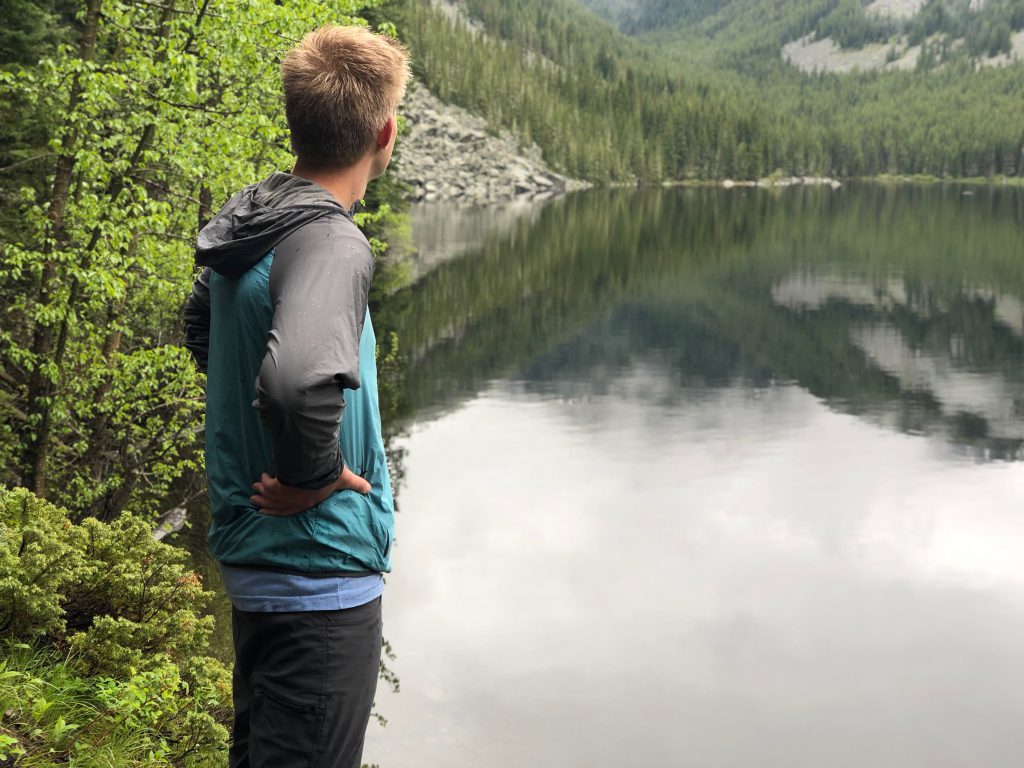 I wish that you could roll up the sleeves more; they are a bit tight on me. The hood is perhaps a little box-shaped, however, it fits over a helmet, which I think is essential. In addition, the ventilation holes take a little to get used to in terms of looks but are a great feature otherwise. In terms of performance, the Coriolis Hooded Windbreaker does everything it is designed to do. It is a great windbreaker that can pack down to the size of your fist yet keeps you warm when you need it.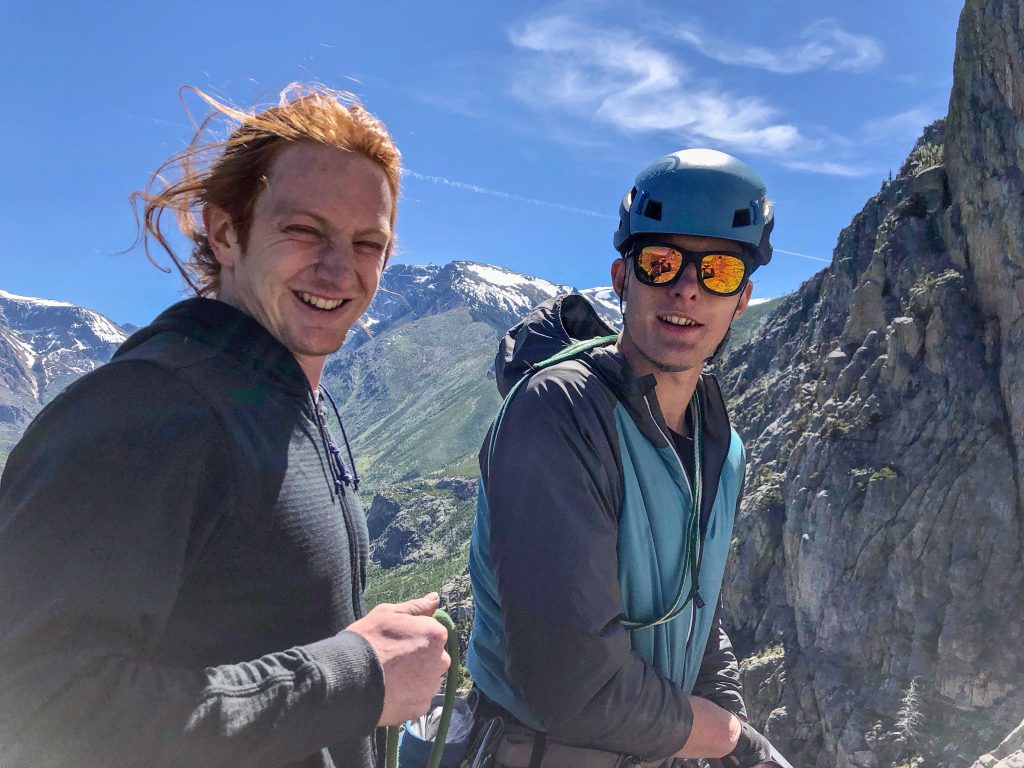 The ventilation holes allow you to stay cool when wearing a backpack. Don't be fooled, however, by its water-resistant quality. It keeps you dry in light rain, but a downpour would get you soaked. I used the Coriolis Hooded Windbreaker almost every day in Nepal. It is a great shell in addition to a rain- and puffy jacket.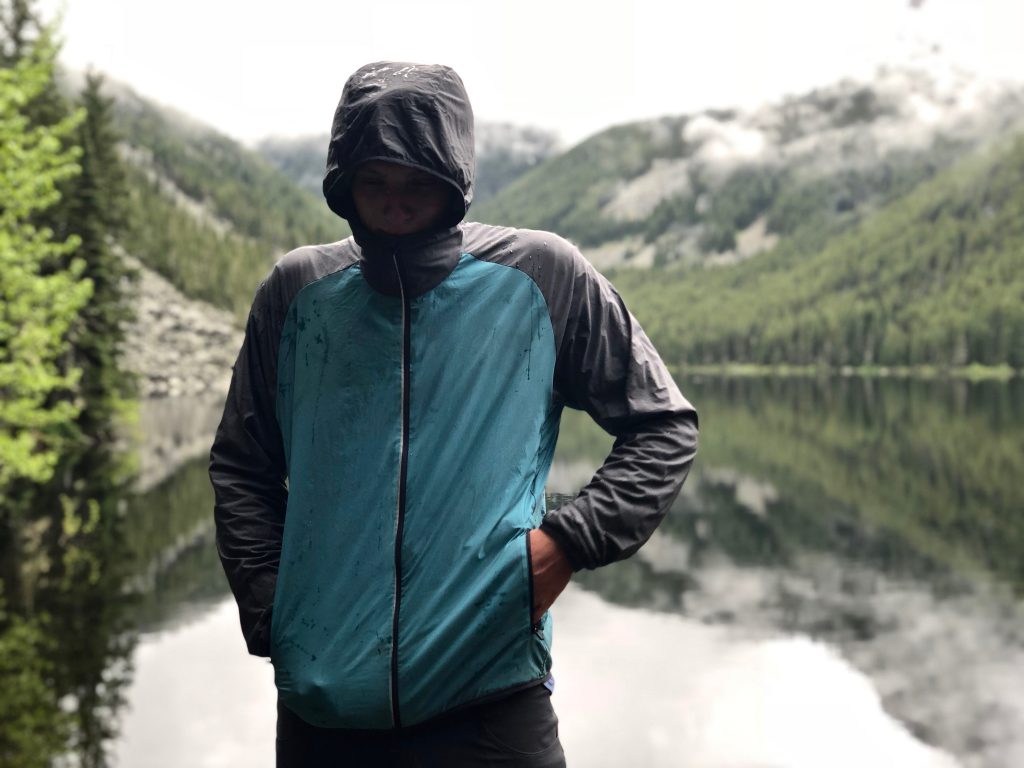 On a hot sunny day, I would use it for sun protection and on cold, or snowy days I would use it to keep me warm. On windy days it served as a good shell. Only on really rainy days did it remain in my backpack. It stands out from other windbreakers because it keeps you extremely warm, yet packs down to the same size as most others. I found the Coriolis Hooded Windbreaker to be extremely useful on my multi-pitch climbing adventures. It is small enough to fit into a tiny daypack and is the ideal shell for climbing because it is wind-resistant yet insulates and if it starts raining it is enough protection to get you off a climb.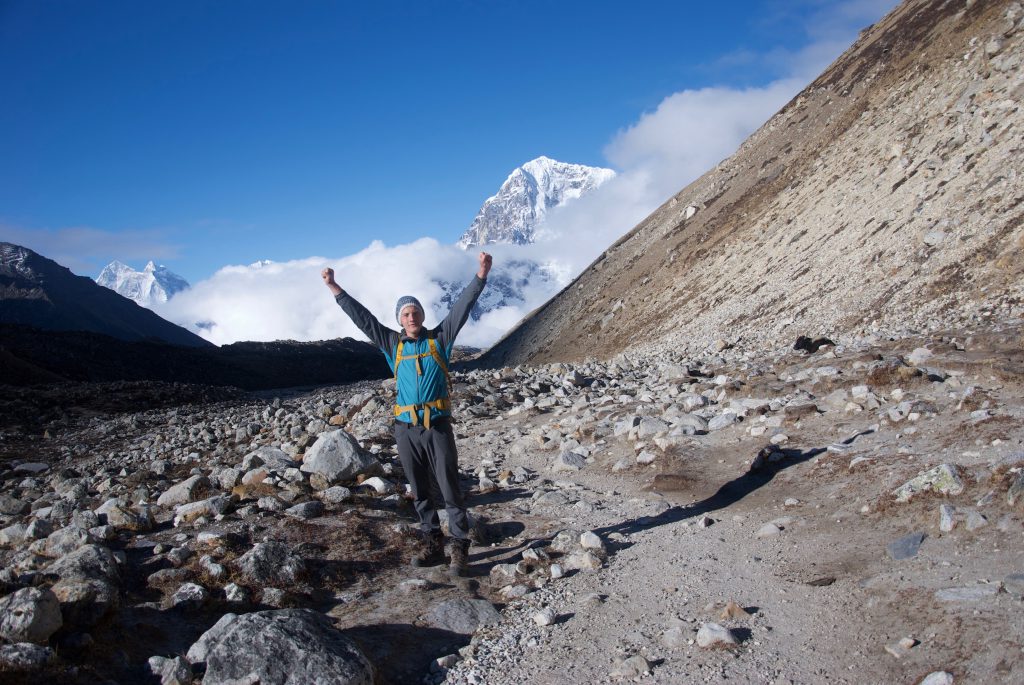 Out of all the vests, windbreakers, and rain jackets I have brought along on long climbs the Coriolis Hooded Windbreaker has been my favorite. It is a great product for general fitness endeavors and for hiking but a hidden gem for more technical pursuits; 5 out of 5 stars.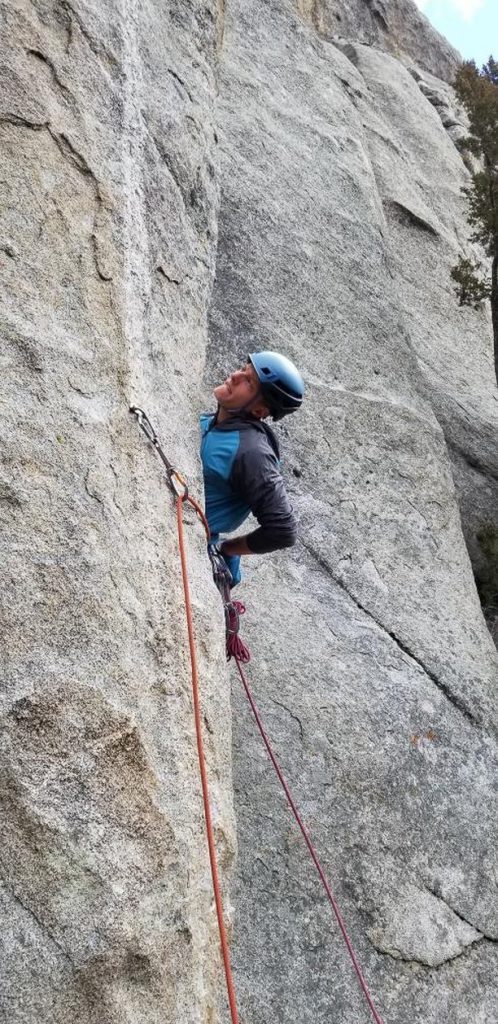 The Final Word
I have been extremely impressed by Icebreaker's merino wool products. Before trying out their gear I had a preconceived notion that their gear was made more for looks and style than for actual performance. After spending a month trekking in the Himalaya I know that is not true. Their products fit well, keep you warm, pack down small, and are surprisingly durable. The Icebreaker Cool-Lite merino wool system does not disappoint and is definitely worth the extra investment. I don't believe in products designed for a single use. The merino wools products offer exactly that versatility that I look for.
Shop Icebreaker on Outdoor Prolink. Not a member? Apply today!
Neil Seifert is an outdoor educator and master's student in Geology. He has worked as a rock climbing, whitewater kayaking, and backcountry skiing instructor in the US and Canada. You will find him exploring the mountains and rivers around the world.