5 Latina Bosses / Jefas To Follow This Hispanic Heritage Month
Cover Photo: The Reyes-Acosta family shares a Tahoe lake sunrise using the Grit Adventure Wheelchair courtesy Achieve Tahoe Photo courtesy Andrew Lizotte
Say it: HEH-fa. "Jefa" means "lady boss" in Spanish but it also, culturally, means so much more. We aren't just women in the workplace: we are women that often must overcome systemic and cultural barriers to our success. We face stereotypes, many of which are tied to our overrepresentation in low-wage jobs and long-standing xenophobic norms. To be a jefa is to be a champion not just for success or financial gain – being a jefa is about spreading hope.
Jefas are Latinas that lead and make space for others. Jefas are today's leaders, as much as tomorrow's. And jefas are literally everywhere in the outdoors. We are founding companies like my friends Martha Y Díaz (Latino backpacking foods) and Noël Russell (last minute vacation rentals). We are building and leading communities like my friends Gabaccia, Luz Lituma, and Vanessa Chavarriaga Posada. We are professional athletes and creatives driving change on a mass media scale (yes, I am talking about myself, as well). We are here, and we aren't going away.
This LatinX Heritage Month, September 15-October 15, let's celebrate the Latina ladies that are creating a better future for us. Read on to learn more about these leading ladies – and how being a jefa is something we should all aspire to be.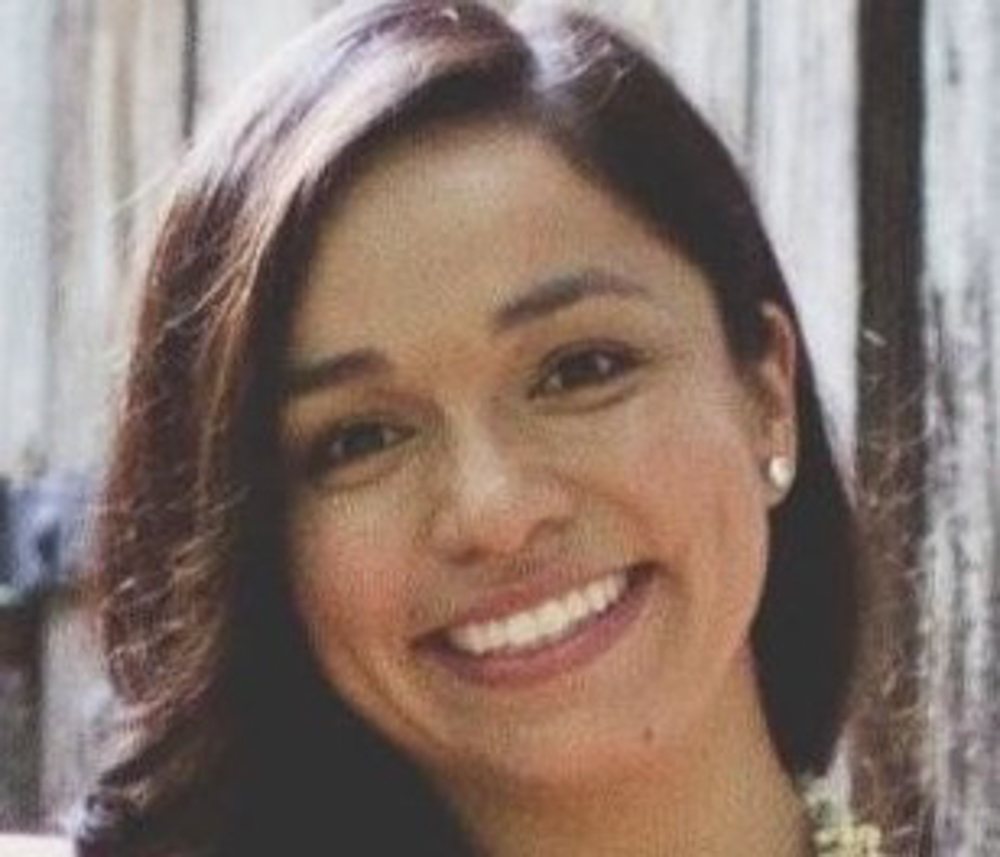 Martha Y Díaz (she/her/ella)
Martha is the founder of Itacate Foods. She has a background in Environmental Toxicology and took a leap of faith in founding Itacate, which is at the intersection of her passions for outdoor recreation, connection to culture through food, and DEI. She enjoys cooking with friends, weekday morning runs, and backpacking with her amigas.
What kind of work are you doing in the outdoor industry, and why does it matter NOW?
I'm launching a line of Latin backpacking food called Itacate Foods! There has been a gap in the market for this type of product for a very long time, which is telling of the lack of diversity in the industry, pero ahí les voy!
Having Latin backpacking food on the backcountry menu matters for SO MANY reasons. At a very basic level, I believe that food is the biggest connector to culture and it is important that the food we associate with the outdoors, especially the backcountry, reflects the beautiful diversity of this country. I recently met with a group of Latinx high school students going through a summer leadership training with ARC. These kids are new to backpacking and they said one of the hardest parts about the trips is that they're eating food that they don't usually eat at home or that they've never eaten before. Just like many of us, they miss the comfort of their families' home cooking.
As the population becomes more diverse and the participation of BIPOC increases, the industry has to evolve. We need to recognize that the future of the outdoor industry depends on the participation of people of color, and we're just beginning to scratch the surface of how much better we can be as an industry by being inclusive. The most innovative organizations know that having diverse teams leads to the best, most innovative outcomes because with a diversity in backgrounds comes a diversity in thought. If you think of the outdoor industry as one mega organization, then having that diversity within the industry will lead to the best outcomes y todos ganamos!
I'm trying to do my part by celebrating our Latinidad through food and hoping to be part of this movement to #diversifyoutdoors. To me this means recognizing that there are many ways to experience the outdoors and we need to embrace and celebrate that as an industry. We cannot expect people to keep flexing to adapt to the ways things "have been done". We cannot expect Latine folks to eat peanut butter on a cold tortilla and enjoy it …apoco no?
What is the best part about the work you do?
La gente, la comunidad! I've met so many amazing people in this journey and that was very unexpected going into this as a solopreneur. I've found friendship, camaraderie and inspiration from so many people doing really cool stuff in the industry: other founders, athletes, DEI org leaders… the list goes on.
On a more personal note, something that I had not expected from embarking on this project is that it would become such a journey of emotional healing. Very deliberately, I made Itacate a reflection of the best version of me. The values, the recipes, the iconography, so much of it reflects my personal experience and developing it has forced me to tap into places of deep vulnerability. This has been the best and the hardest part of this journey so far y todavia lo que falta!
What does it mean to be a "jefa" in today's world?
To me, a Jefa is a good leader, una matriarca, and not just a patrona. A jefa is confident, has a vision, opens doors for herself and others, and is fiercely protective of her people and her purpose. She also knows when to set boundaries to take care of herself, both physically and mentally. This is the kind of Jefa that I aspire to be.
I want to create a brand that the Latinx community is proud of and benefits from. I want to showcase and celebrate the beauty of our cultura in a way that hasn't been shown in this industry. I can be a chillona, but I'm also a chingona 🙂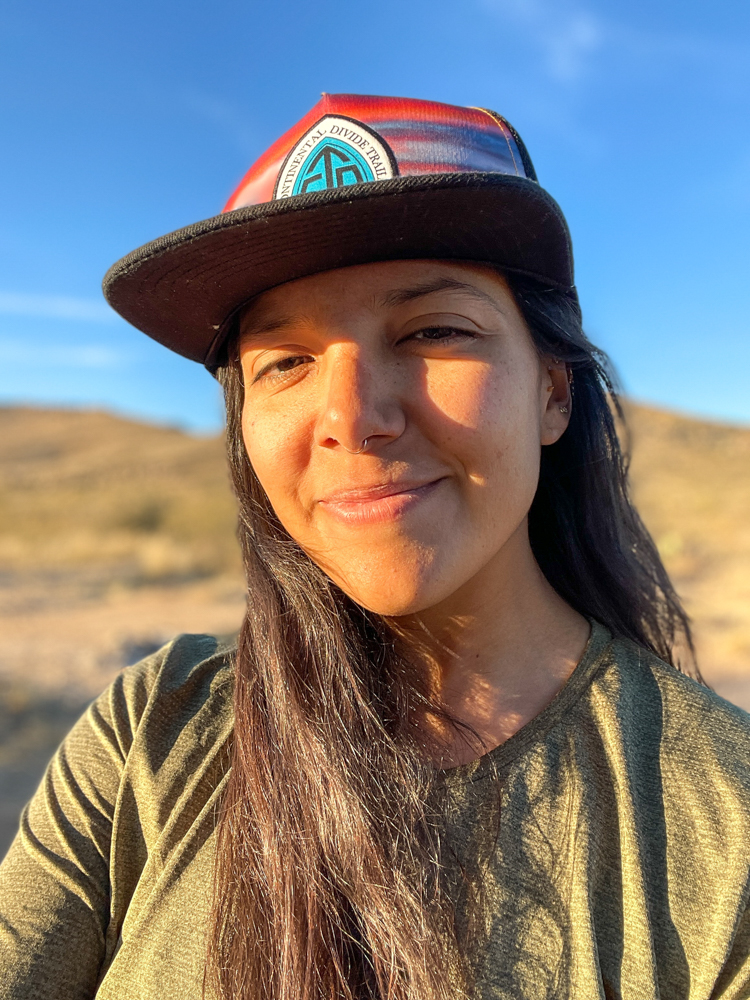 Gabaccia (she/her/ella)
Gabaccia is a Jarocha first-generation American outdoor advocate, consultant, and multi-disciplinary storyteller #ExploringResponsibly wherever life takes her.
What kind of work are you doing in the outdoor industry, and why does it matter NOW?
Right now I have the privilege of working providing free education to outdoorists, equipping them to take action for the planet, inclusion, and adventure via The Outdoorist Oath. This matters now, because the outdoors should've never been an exclusive space. Yet we encounter today that the continuing effects of colonization run so deep that many people are not only disconnected to what our balanced relationship with nature could be, but also many feel excluded, not welcome, and let's face it, the barriers to access the outdoors are both tangible and intangible – and always very real.
What is the best part about the work you do?
The best part is being able to take feedback from the community. Not only when they tell the team they really enjoyed sitting two hours on Zoom with us, but when they provide constructive feedback that helps us better serve future community members. Something else I really enjoy is that every time we host a workshop I feel a little less alone, knowing many people are willing and ready to make the outdoors a better place for all.
What does it mean to be a "jefa" in today's world?
Uff! Ser jefa is a real BIG responsibility. The first jefa we all know is our mother, right? So when I think of my mom I think of hard work, selfless work, and much care taking of others and the self. In today's world we can get wrapped up in the to-dos and to-pays, so while that's certainly a big part of being a jefa, I'm also constantly trying to think outside the constraints of capitalism and colonialism and it all comes down to finding little and grand ways of challenging the systems of oppression so embedded in our psyches and cultures that prevent this world from being fair to all beings.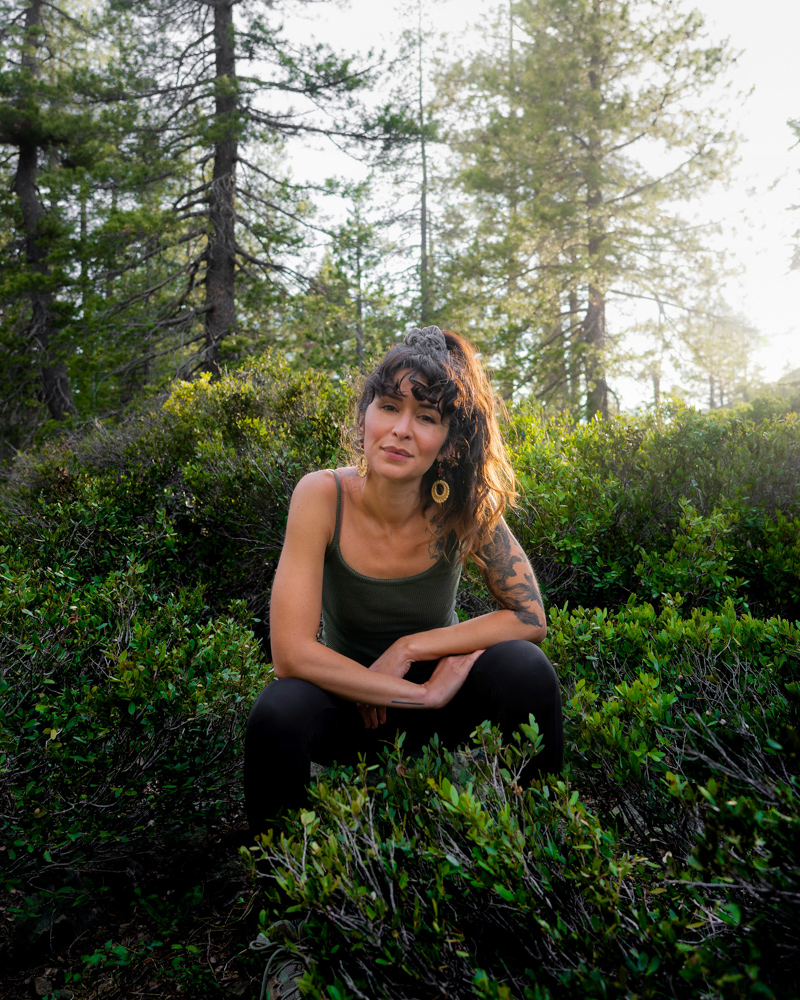 Noël Russell (she/her)
Noël Russell is a co-founder and CXO at Whimstay, digital marketing enthusiast, and big fan of small dogs.
What kind of work are you doing in the outdoor industry, and why does it matter NOW?
As a digital marketing and communications consultant for various companies, I am working to help bolster efforts to expand the narrative of who belongs outside and what qualifies as "outdoorsy". I am passionate about breaking down barriers to inclusion and equity in the outdoors and am thrilled to be able to partner with co-conspirators from various non-profit and for profit companies as we push to reimagine an outdoor industry where everybody and every body feels seen, known, embraced and championed. As one of the founders and CXO of Whimstay – a tech startup working to democratize travel – I also bring these values into play as we work to disrupt the travel industry and create more access for more people to experience the joy of travel.
What is the best part about the work you do?
The people I get to work alongside and the people I get to serve. Every day I get to see progress happen – sometimes it's as simple as an interaction that is edifying and creates a safer space for engaging self-efficacy and individual expression, sometimes it's as complex as working on a new patent for proprietary technology aimed to make travel more accessible to people of all abilities. Whatever it is, I am grateful for the glimmers of hope that I get to see in my daily work and excited for what the future will bring.
What does it mean to be a "jefa" in today's world?
My abuela used to jokingly call me "jefa" around the house when I was young because I was born with a bossy streak. However, these days, this word has a deeper resonance than simply the way we engage relationally. To me, the word "jefa" feels like a deep sense of embracing accountability for myself and others. In my daily actions, I am beholden to those who came before me, those around me, and those who will come. "Jefa" means answering to myself authentically as much as it means answering to others the same. The term "jefa" means reverence – not just for the space I take up, but for the space I can create and share with others. It's a word that is as powerful in expression of authority, as it is in expression of service. It acknowledges the shoulders I am blessed to stand on, and calls me to strengthen my own for future folks to be supported by my efforts. "Jefa" to me, is the constant gleaning and sharing of collective wisdom – it's an action word, not an adjective, and I'm honored to be challenged to live it each day.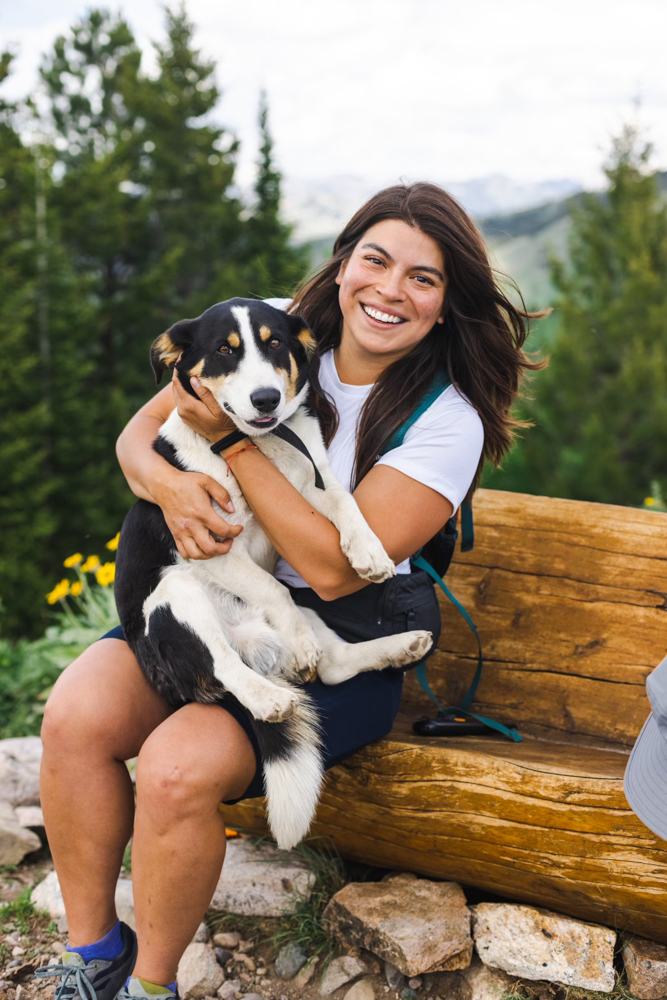 Luz Lituma (she/her)
Luz is is a co-founder and community organizer for Latinxhikers, full time nomad, nature lover, and dog mom to Milo. She is passionate about sharing her story as a Latina in the outdoors and connecting with her community.
What kind of work are you doing in the outdoor industry, and why does it matter NOW?
I currently work in the outdoor industry highlighting the importance of outdoor equity by creating affinity space events.
I am the co-founder of Latinxhikers. We are a grassroots initiative that focuses on highlighting the experiences of Latinx folks in the outdoors. We introduce Latinx community to the outdoors and are using our platform to help break down barriers in the industry.
Adriana Garcia and I created LXH in August 2017, almost 5 years ago. My goal is to host hikes around the United States and bring people to amazing trails around their neighborhoods and bring awareness to them. We also focus on introducing folks to national parks and showing them the importance of taking up space in those as well. I mean as much as we talk about it I feel like there definitely still is a lack of representation especially if you look at national parks.
This work is important now because I do believe there is still a big lack of representation even though it may seem like we see more brown/black faces on ads or media. It's 2022 the representation in national parks employees / big outdoor oriented nonprofits / guiding businesses etc. is absolutely minimal.
What is the best part about the work you do?
I absolutely love seeing how people interact with one another at our in-person events. Something I'm super proud of Latinxhikers is the fact that when people come they usually come alone. That means folks feel comfortable enough to embrace opening themselves up in the space and making themselves available because they know that there's gonna be other people who they can vibe with. We all share a similar identity and know we won't feel like an outsider.
It's also super cool to see folks interact on social media and use the #latinxhikers hashtag to find other like minded folks. I love the power of the internet!
What does it mean to be a "jefa" in today's world?
Being a Jefa is using your platform and connections to help other folks get integrated in the industry. Using my privilege and connections to help others thrive and grow as well. I've been working in this industry for the past five years and know how lost someone can feel at first.
The other part is bringing awareness. Using your Jefa powers to help other people who are trying to do something similar as you grow too. Like spreading awareness on what my rate sheet is when it comes to social and how I reach out to brands and try to create partnerships. Spreading awareness on the pay gap that keeps pushing Latinas back further and further. December 8th is the new Latina equal pay day which changed from October 28th. A big part of being a boss is calling that shit out and bringing awareness to it. Many Brown and Black folks are getting chances that the industry didn't care to give us before, it's up to us to bring awareness on how to get what we deserve.
Did you know: "Latinas typically earn only 55 cents for every dollar earned by white, non-Hispanic men and must work nearly 23 months to earn what white men earn in 12 months. That means it takes almost two years for Latinas to earn what White men earn in one." Thanks for bringing this to light, California Commission on the Status of Women and Girls! Read more here.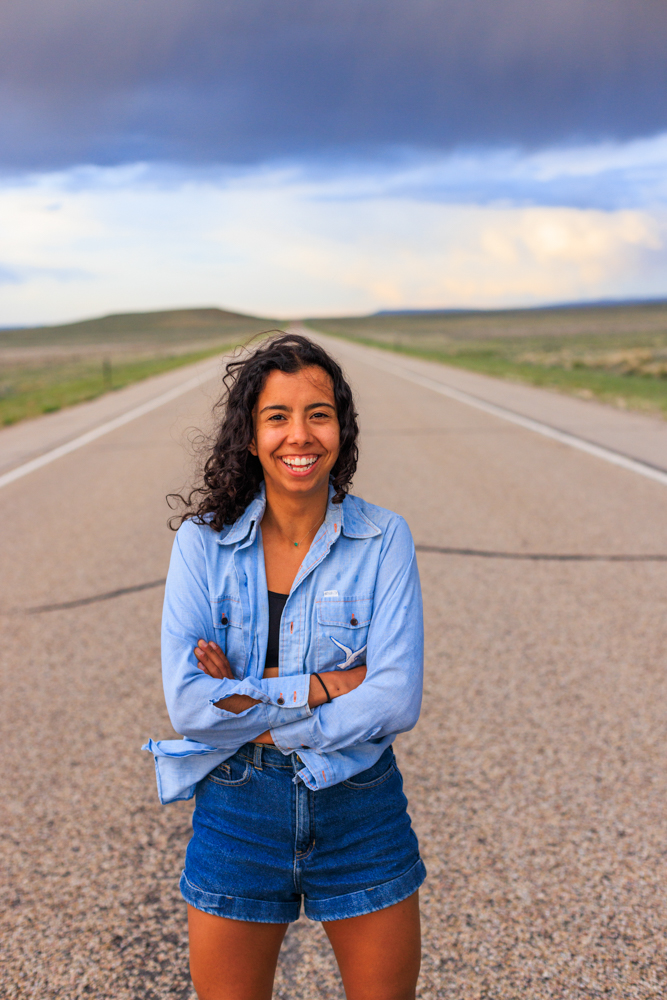 Vanessa Chavarriaga Posada, she/her/ella
Vanessa is an environmental sociologist, Colombiana, outdoor athlete and advocate who focuses on the intersection of people and nature. As an immigrant and woman of color herself, Vanessa recognizes the systemic barriers that purposefully keep BIPOC out of outdoor spaces. Taking up space in the outdoor community feels revolutionary.
What kind of work are you doing in the outdoor industry, and why does it matter NOW?
I'm breaking down doors and building bridges, both for myself and for others. Soy un puente que conecta a mis comunidades. Through my existence, advocacy, and education, I am expanding the narrative of who belongs in outdoor spaces. I am diving into the identities of being an immigrant, being Latina, and how those show up in the outdoors.
What is the best part about the work you do?
Creating space to nurture and heal my inner child. Doing this in community with other folks who have similar life experiences and thought they were alone
What does it mean to be a "jefa" in today's world?
Ser una jefa means carrying lightness and heaviness simultaneously. It means unlearning, undoing, and healing intergenerational trauma.
I carry the strength of my ancestors, my tías, my abuelas, and refuse to be knocked down. I stand tall and refuse to make myself small. Never again.
---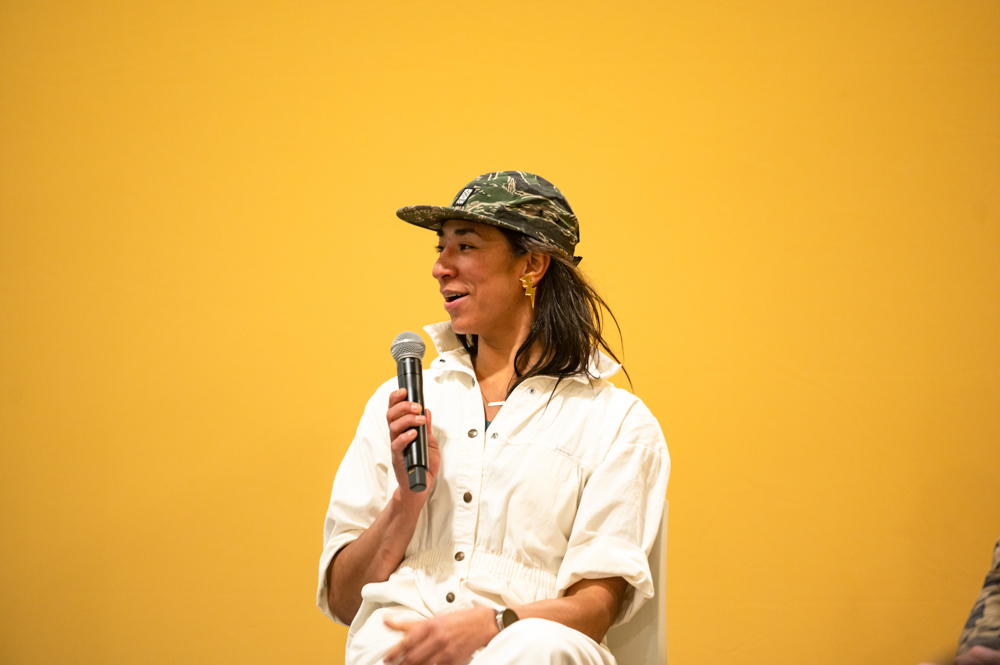 Being in community with women like these reminds me: the only way we get ahead as a society is to make more room for others. I hope you've enjoyed learning how these five women are creating space as much as making waves in their respective communities.
Thanks for reading, and if there's another jefa you think we should celebrate, drop her IG below!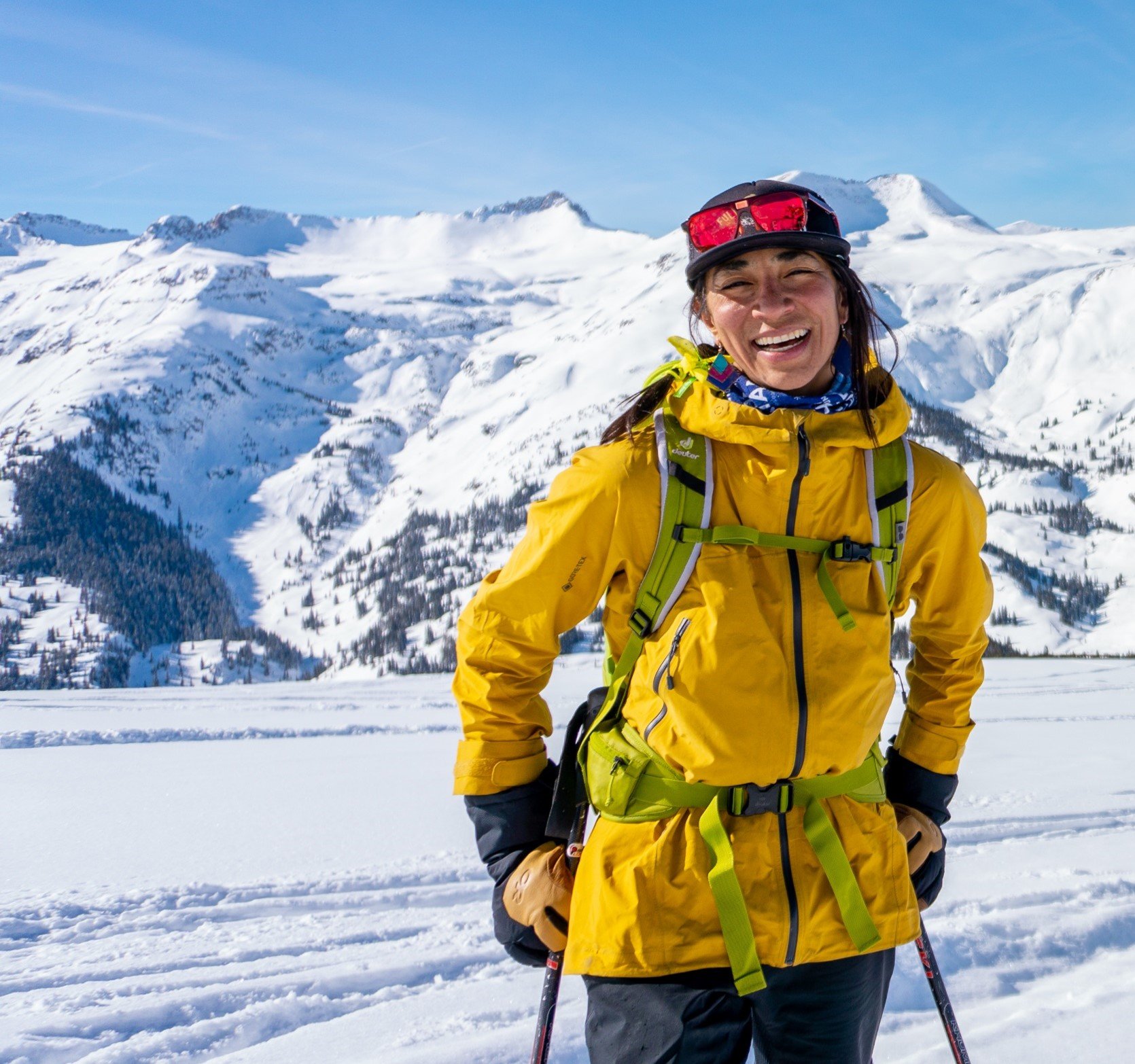 Athlete and storyteller Dani Reyes-Acosta aims to inspire individual action and collective communion through self-care and self-determination found in the outdoors. After leaving cushy corporate life to find her way back to her roots, she ticked rock climbs and ski lines across Argentina, Chile, Canada, and the USA on a circuitous path to self-actualization. Find her online as @NotLostJustDiscovering or via DaniReyesAcosta.com