8 Signs You're a Dirtbag
Maybe you live in your vehicle. Perhaps you've turned a public bathroom into a beauty salon. Or you're well-versed in exotic dirtbag fusion foods. We asked the outdoor community to tell us their biggest dirtbag secrets and most innovative moments. As we learned about the inner workings of dirtbag life from our fellow dirtbags and lady dirtbags, we found a few themes. How do you rank on the dirtbag scale? Here are 8 signs that you're a dirtbag.
1. You've Turned a Public Bathroom or Park Into a Spa
" [I shaved] my legs and pits, and washed my hair in the sink at the Dillon marina after spending the day kayaking and needing to freshen up for dinner (up for the day with no hotel room). I walked into the bathroom in running shorts, a tank top, and a bathing suit and came out in a dress, a full face of makeup, and heels. I even did my nails on the lawn 😆 I had women asking me if they could be next in line!!" – Christina F.P.
"Vail McDonald's hair wash." – Beth B.
"I was living in my Subaru and going to school to be an EMT. I worked until 11 pm, drove 40 minutes to a coffee shop near my school where I slept in the parking lot. They opened at 6 am and by 6:30 am I was at their counter ordering a drink with my textbooks in hand. Then while they made my drink I used one of their single restrooms to brush my teeth, change clothes, put on makeup and attempt to make myself look normal. I'd be a complete bedhead when I ordered my latte, then a relatively put together student 5 minutes later when they handed me my drink. I spent the next 2-plus hours studying before class. They knew. They had to know." – Heidi K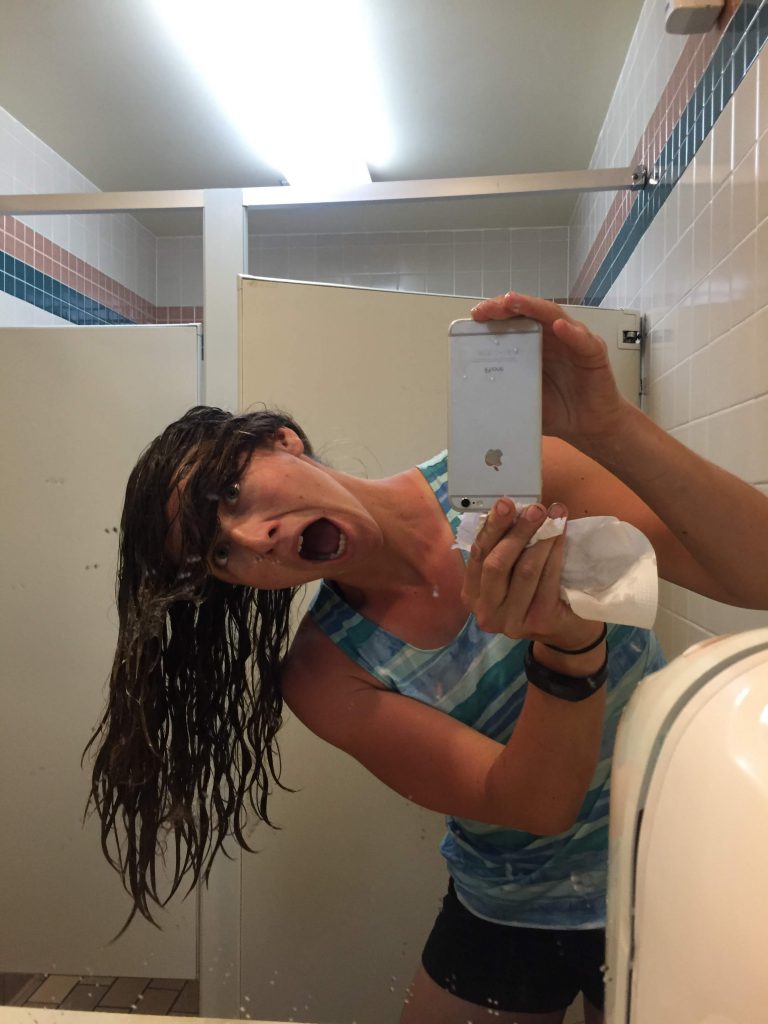 2. You Can Not Only Cook in, But WITH Your Car
"I guess I've got two [dirtbag] moments- one was cooking backpacker meals outside the front doors of Reno airport, where I was stuck for 2 days. The second was cooking bacon and eggs on a JetBoil, in the front seat of a van, driving to Colorado. We had to make time, so we did everything on the move. They did not taste good." OPL Pro Joe F.
"While car camping on a trout trip, we used the window heat defroster to heat up prepackaged breakfast burritos in foil 😬" – Sara C.
3. You've Mastered the Art of Laundry on the Fly
"I would do my laundry and then line dry [my clothes] in the aisle of my storage unit on an old climbing rope because I was too cheap/broke to pay to dry it. Also, I once line-dried my clothes on my hammock in a park in downtown Salt Lake" – Mandy D.
"I wash my clothes in the shower 🙂 laundry's expensive!" – Sam B.
"On a month-long ski mountaineering trip my partner and I washed our wool socks and base layers at rest stops and dried them in milk crates with all the windows down in the Subaru." – Outdoor Prolink Pro Reid P.
4. You've Got a Pretty Fantastic Toilet Story
"Last year while hiking the PCT, I was a mile from hiking into town, I had to pee. Pulled my pants down to pee as I have done 100's of times before, but I was on a slope. I began peeing on myself. So mid-pee I tried to turn my body and not pee all over myself, but that backfired. Instead, the pee got on my shorts, shoes, socks, legs. So I just continued peeing on myself, because relief at that point was most important. [Now], my shorts were soaked with pee, I had to change. I had a spare pair of underwear in my pack, put those on while walking into town. I strapped my shorts to the outside of my pack. [When I got to town], I walked into this fancy restaurant near the trail.
Best part is I was jumping off trail then to fly to a wedding. It was hot out [and] all I had was base layers, a pair of underwear and my peed on shorts. I decided to rinse my shorts in a restaurant bathroom sink and wear them on a bus to Portland. [The] fact is the pee doesn't just "rinse" out. So I smelled significantly bad (like old piss) along a 4-hour bus ride with clean civilians." – Stephanie L.
"I live out of my Honda Element and recently I drove down to Mexico to go climbing for a month. I spent a few days in the city of Monterrey and my friend was kind enough to let me park outside his apartment building to sleep. Luckily, he gave me a key to shower and use his bathroom in the morning while he was at work.
One morning I had really bad poop cramps and ran to the building to use his bathroom. The front door was notorious for getting stuck and this morning wasn't any different. I tried for five minutes while the wave in my stomach decreased but then it came back with vengeance and I couldn't wait any longer. So I ran back to my car, grabbed a plastic bag and squatted between my two front seats (lucky for me I don't have a center console). I felt instant relief until I noticed I missed the bag a little and peed all over my driver's seat. Better than sh*tting all over myself in outside in broad daylight! " – Genevive W.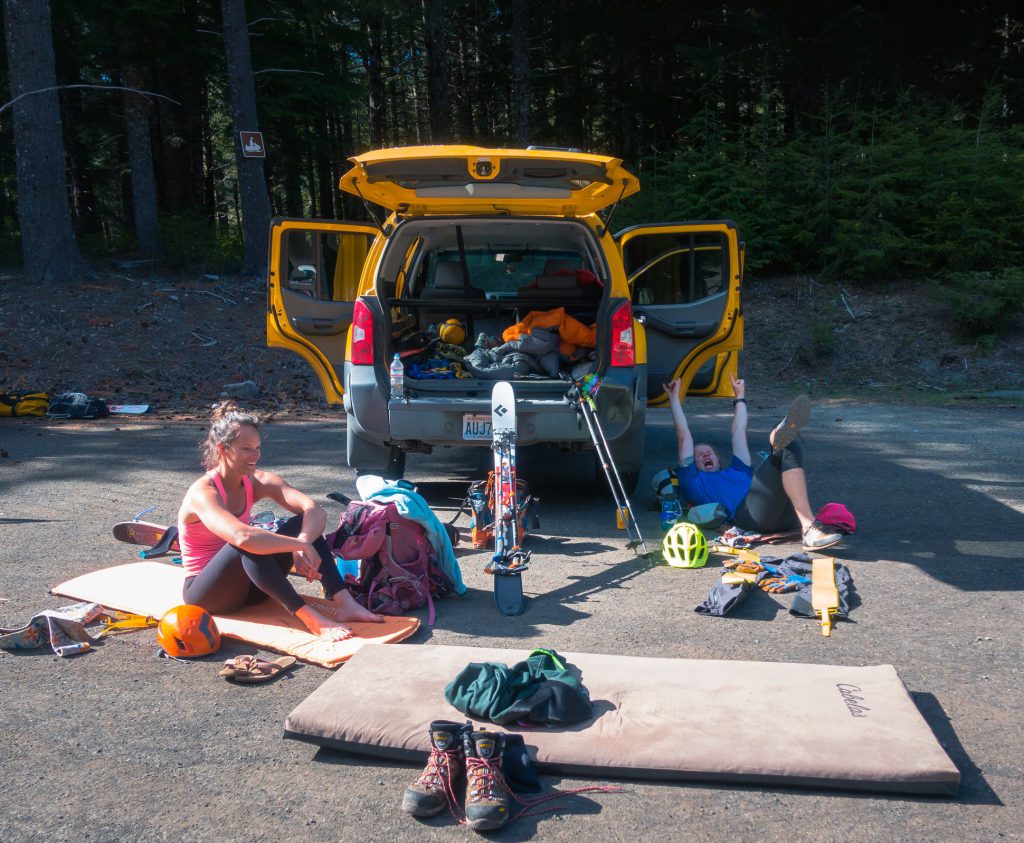 5. You Don't Need a $100k Van
"I took the back seats out of my Toyota Corolla to sleep in my car on climbing trips. My feet are in the trunk. I didn't think it could work without an SUV but it totally does!" – Amanda F.
"When your Tinder profile leaves nothing to question." –Outdoor Prolink Pro Reid P.
"Also, living in a shed." – Beth L.
"We have a slide in truck camper and on the long adventures we boil water, hang it from the ceiling, put a tarp on the ground, and park on a hill so it drains out the door. With biodegradable soap of course!" – Cassie J.
NOTE: We do not encourage using bio-degradable soap unless you are to bury it as you would human waste, in an 8-inch deep cathole, per Leave No Trace standards.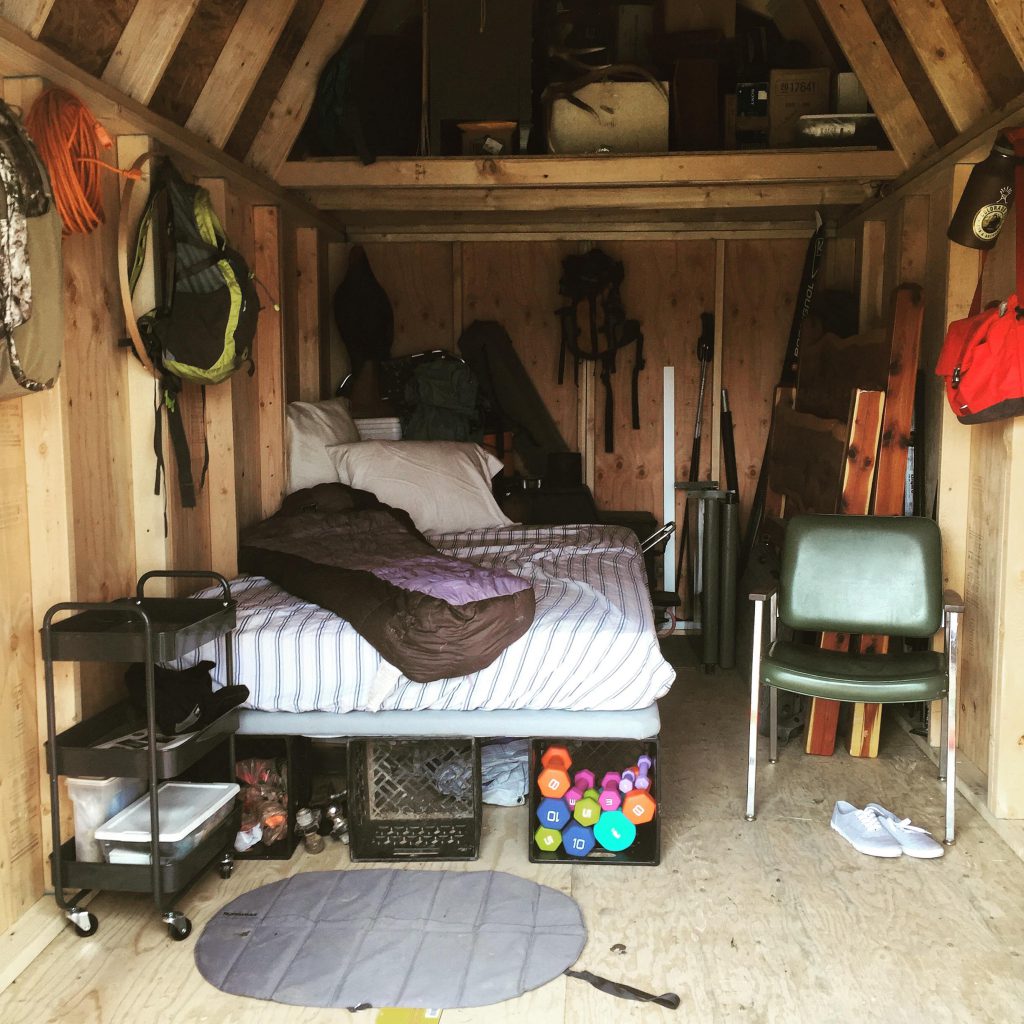 6. You've Invented a New Food Group
"Ramen Bombs wrapped as burritos (ALL the carbs) on several occasions." – Outdoor Prolink Pro EJ R.
"Asking the cafeteria for bread and putting the free condiments on it for lunch at a ski area in college. Breakfast was a box of fruit loops in the car on the drive up." – Outdoor Prolink Pro Mark L.
"To celebrate our success at dry January, my boyfriend and I decided to make mimosas out of the free tang someone left at our campsite and the pocket-sized champagne left over from a New Years party. It was just as good as it sounds" – Outdoor Prolink Pro Kaya L.
7. You've Figured Out the 101st Use For a Nalgene
"My boyfriend bought me flowers, but since we live in a van, we didn't have a vase for them so we hung them in a dirty Nalgene bottle. #dirtbagromance" – Jacquie O.
"I keep a 2-liter Nalgene "pee" bottle in my Element for all my trailhead camping in the back and road trips. I drink a lot of water and I'm older so I get up a lot to pee. Last thing I want to do after hiking all day is get up in the cold, put on coat and shoes and climb over the front seat which is piled with gear (you can't get out the back of the Element from inside) several times a night." – Marla W.
8. You Aren't Afraid to Take Your Dirtbaggy Ways Overseas
"[I once] put on pants in the middle of a square somewhere in Peru. My sister and I were backpacking for a month which often meant we had everything on our backs and no room during the day to change. As evenings came in I would get cold and put on another layer. By the end of the trip, I stopped trying to hide it." – Angela B.
" I used to brush my teeth in public fountains when I was backpacking through Europe." – Outdoor Prolink Pro Amy W.
"After an 8-ish or so day camping and adventuring in British Columbia, I ended up flying home on the plane comando, since I didn't have any clean underwear." – Mattie S.
So how do you match up to these signs that you're a dirtbag? Got any funny stories to share? Let us know in the comments below. Happy dirtbagging!
Meg Atteberry is a writer, adventurer, and passionate outdoorswoman. Her mission is to empower other women to get outside and have an adventure. She spends her time summiting mountains, overcoming her crippling fear of heights, and traveling all over the world. She'd rather be dirty than done up. Find and connect with her on Instagram at @adventuresoffoxintheforest.
Are you a dirtbag that works in the outdoor industry? Apply for pro deals with Outdoor Prolink!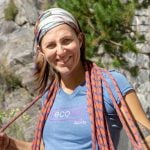 Meg Atteberry is a full-time freelance writer and outdoor enthusiast. Her mission is to empower others to get outside and have an adventure. She loves a sunny crag and delicious trail snacks. When she's not wordsmithing you can find her hiking, climbing, and mountaineering all over the world with her fiancé and adventure pup, Nina. To learn more about Meg, check out her blog Fox in the Forest. She'd rather be dirty than done up.