A Beginners Guide to Rock Climbing Part 2
What Do You Need to Get Started?
We've covered the different disciplines of rock climbing in A Beginners Guide to Rock Climbing Part 1, but what do you need to get started?
There is a lot of gear involved in rock climbing, but beginners need not fear. It can be as simple as getting a pair of climbing shoes and a chalk bag, or as complicated as getting a big wall haul bag and pulley system.
It really is a choose your own adventure sport. Have fun and try new things!
One thing almost all types of climbing share is the need for appropriate footwear. Otherwise known as climbing shoes! Like with everything in climbing, there are a lot of different options to choose from.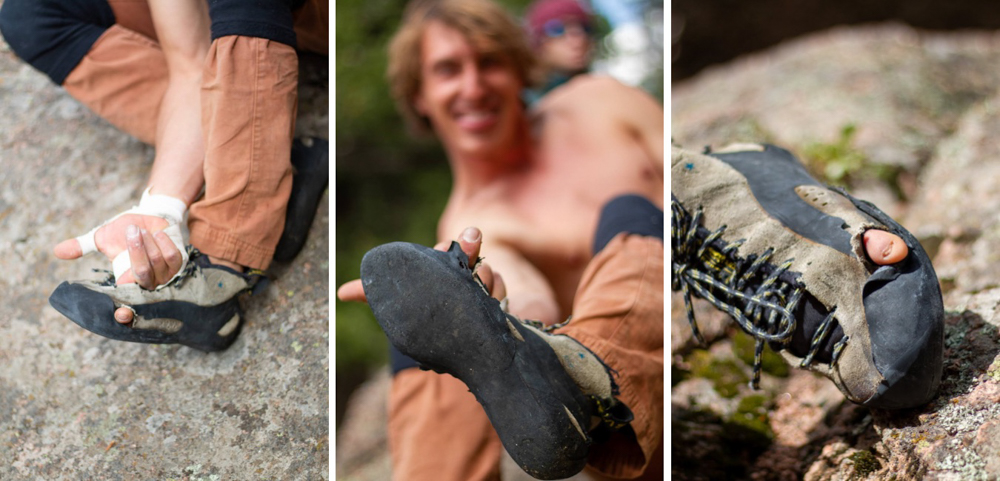 However, to get you started, below are a few good types of beginner climbing shoes to try.
For Gym Climbing
La Sportiva – Women's Tarantulace #30M
For Sport Climbing
La Sportiva – Women's Miura #20K
For Trad Climbing
La Sportiva – TC Pro #30G
Chalk bags are the other necessity you'll need to get started rock climbing. If all you have are shoes and a chalk bag, you can rock climb!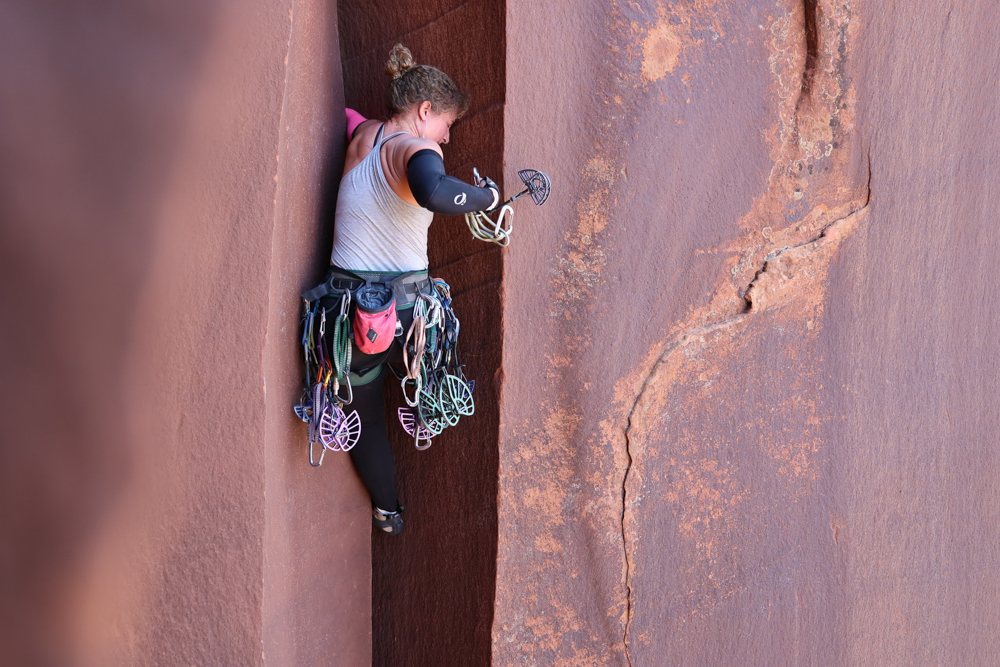 Climbing chalk is used to keep a climber's hands dry while climbing. There are powdered chalks, and even liquid chalks. Climbers keep this chalk in a little bag around their waist so they can easily access it while climbing. The action of adding chalk to your hands is often referred to as "chalking up."
Chalk bags are nearly all the same, they hold chalk. So find one that you like the color of and get started!
Another crucial necessity. Most people don't wear climbing helmets when bouldering but it is a good idea when top roping, sport climbing, and trad climbing. Climbing helmets are designed to protect you from rock fall.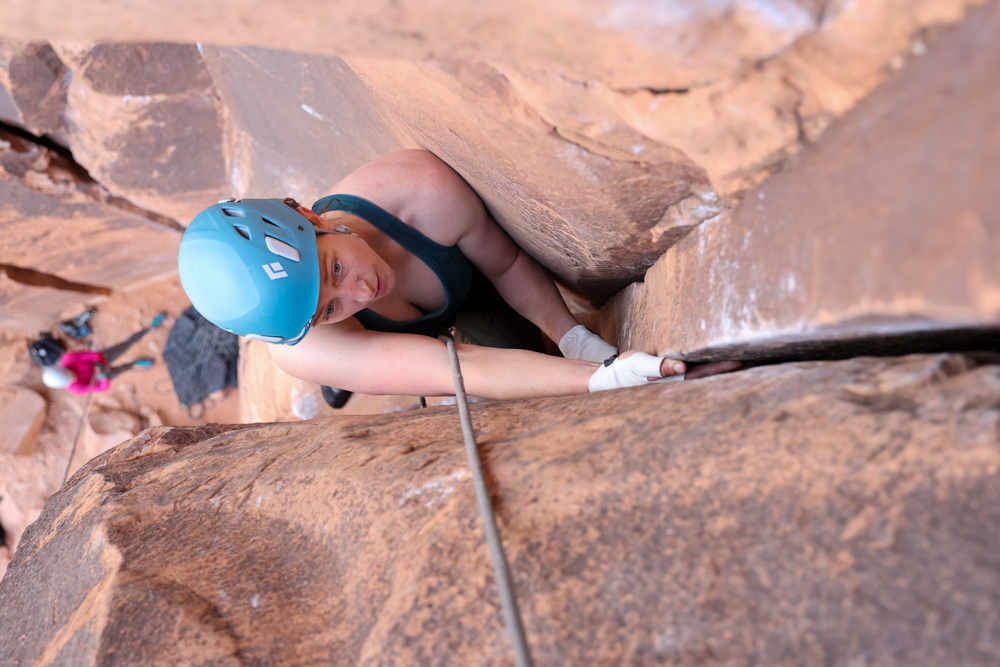 It is standard practice to wear a climbing helmet when rock climbing.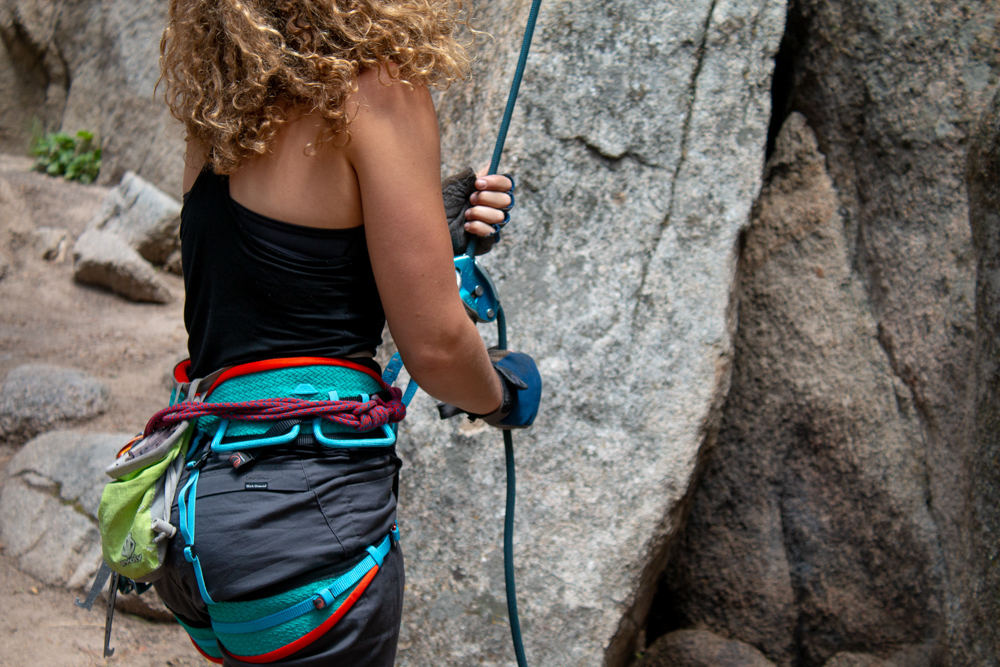 Climbing harnesses come in a variety of weights and thicknesses. Sport and gym harnesses are usually thinner with smaller gear loops. Whereas trad climbing harnesses happen to be bigger with larger gear loops. With aid climbing harnesses being made out of the most durable material, and having the most gear loops!
Ropes are measured in length (usually between 50-80 meter sections) and in diameter (usually between 8.5mm-10.2mm). There are a few different types of rope you will want to consider.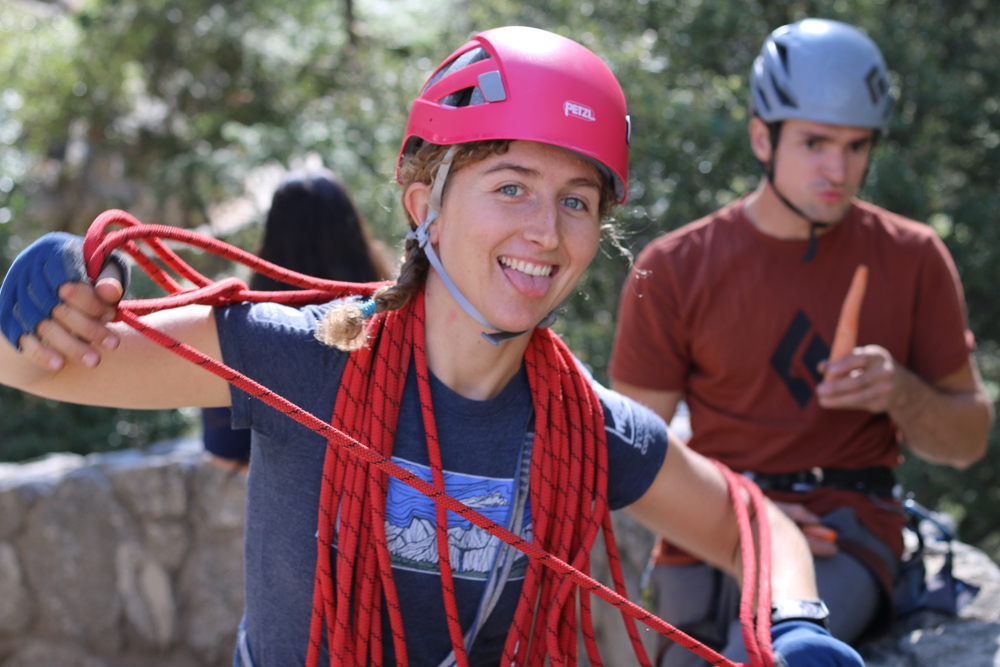 Dynamic Ropes are stretchy climbing ropes meant for leading and top roping, both in and outside of the gym.
Static Ropes are stiff non-stretching ropes that should not be led on. These ropes are most often used for aid climbing.
Belay devices, like everything in climbing, come in a variety of types! Below are the most common belay devices for beginners.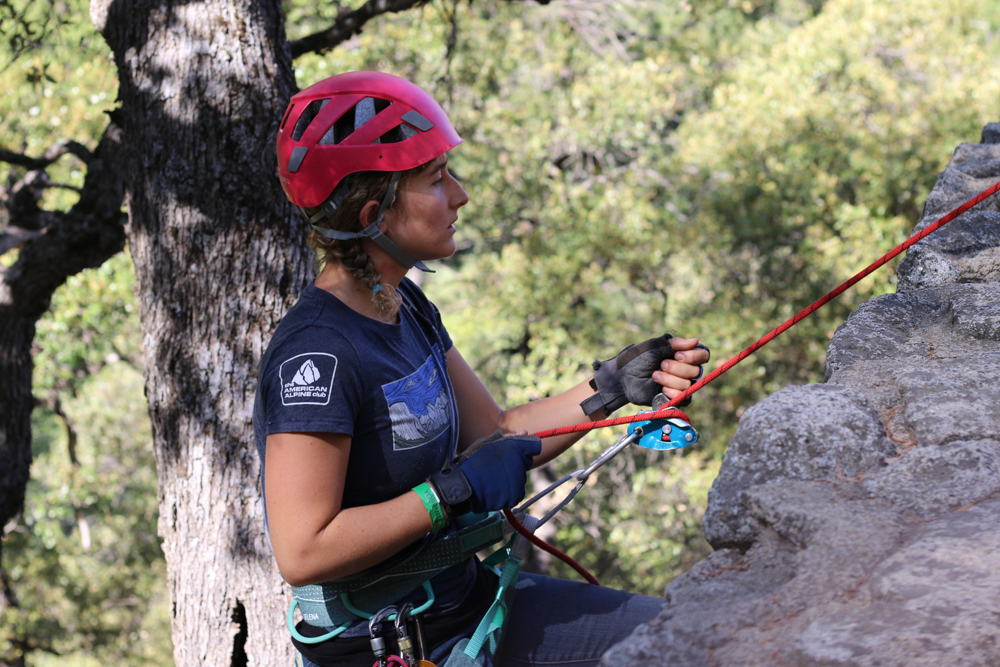 Tube Style Belay Devices
Tube style belay devices (sometimes referred to as the ATC device)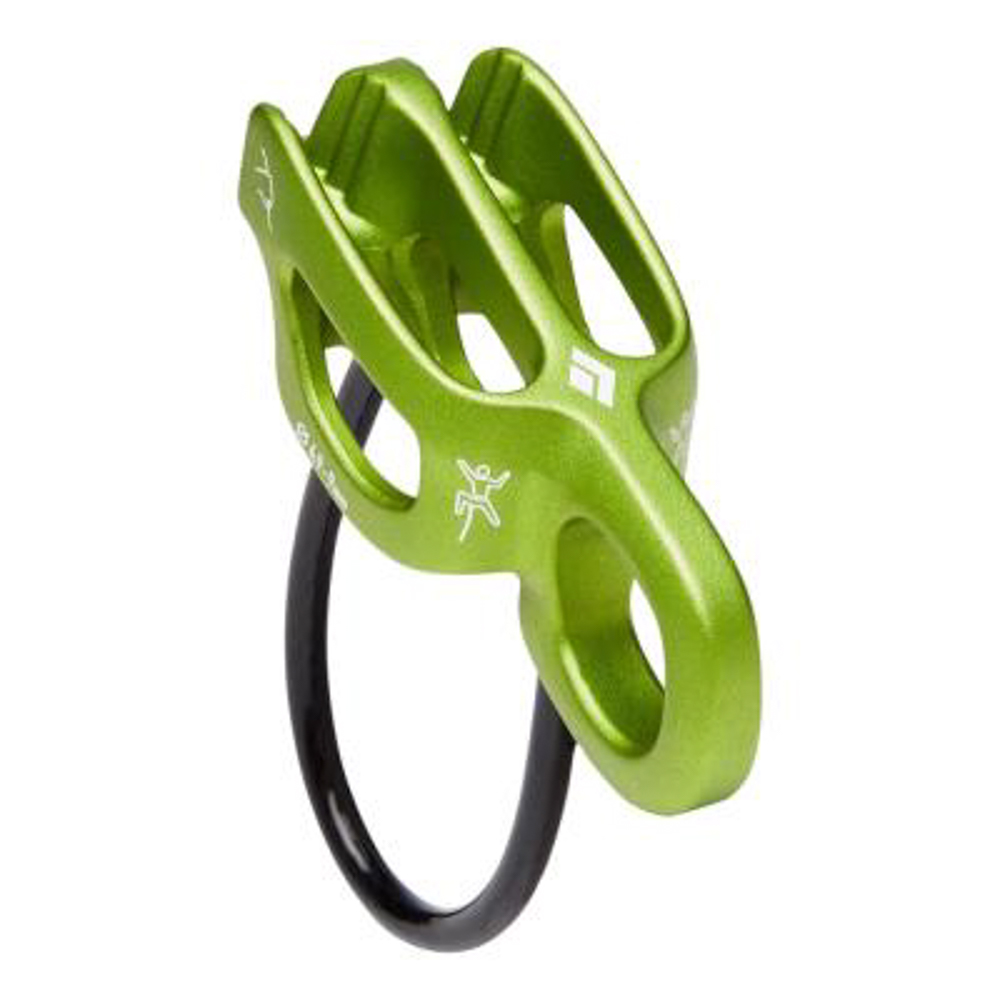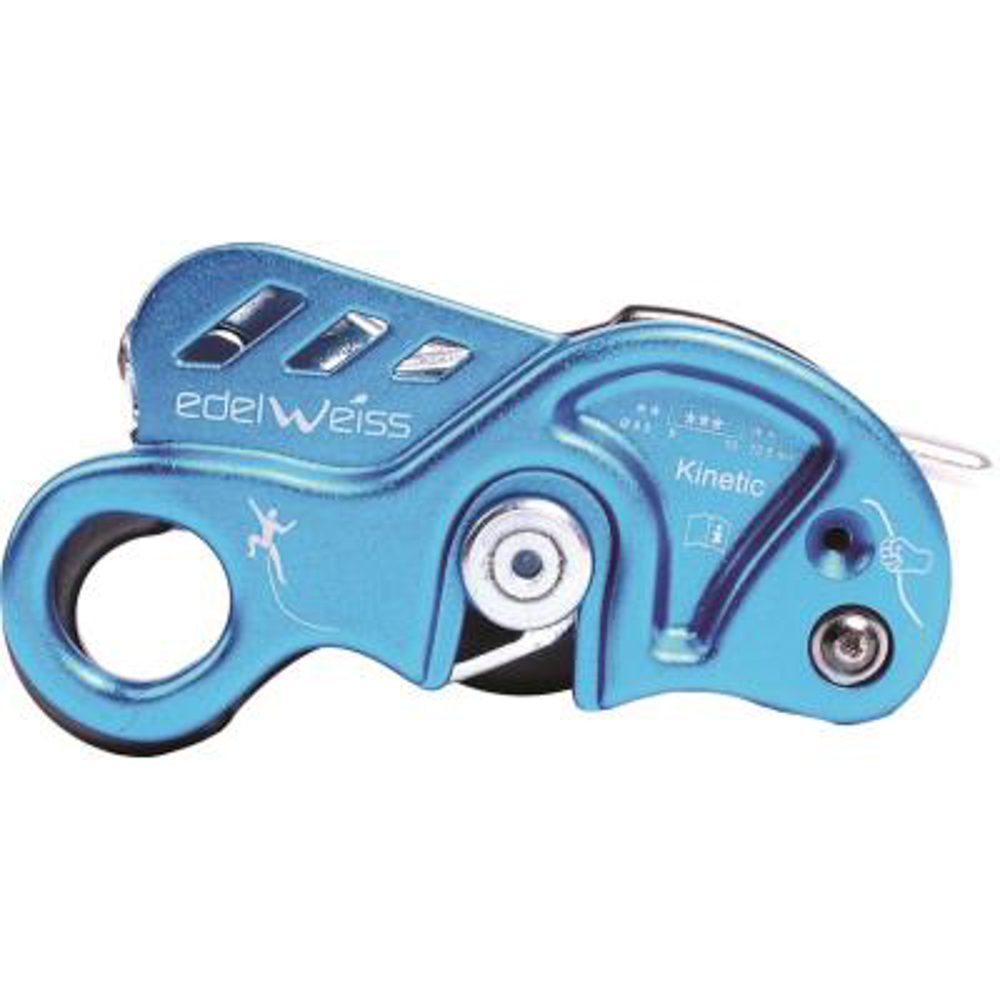 Both types are perfectly safe to belay with, however, tube style belay devices require slightly more training. Whichever belay device you end up going with, make sure you fully know how to use it first!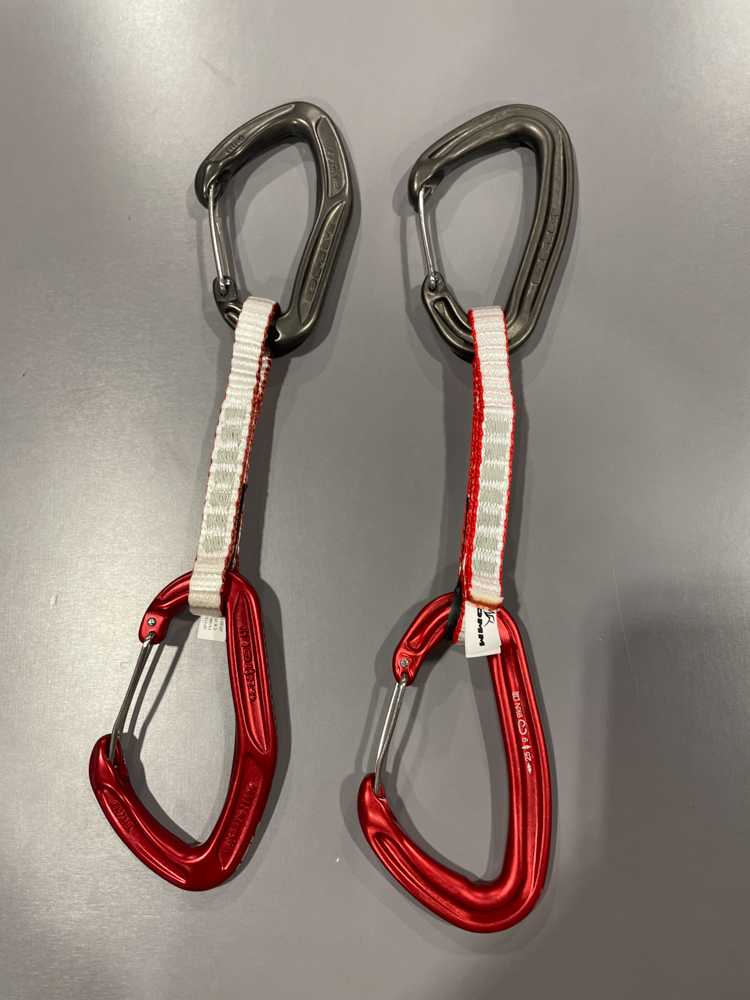 Quickdraws are essentially progress capture devices. When you are lead climbing and you take a fall, your belayer and the quickdraws are responsible for keeping you off the ground. Quickdraws clip into bolts in the wall, and as the leader climbs up they also clip their lead rope into the other side of the quickdraw.
Used in Trad climbing, camalots are similar to quickdraws except that they do not attach to pre-existing bolts. Camalots (cams) are spring loaded camming devices that the leader places into cracks in the wall while climbing. Once the cam is fully engaged inside the crack, the leader clips their rope to the other side and continues to climb. Cams are meant to withstand the forces of a fall, so this method of protecting a climb can be just as safe as climbing with quickdraws.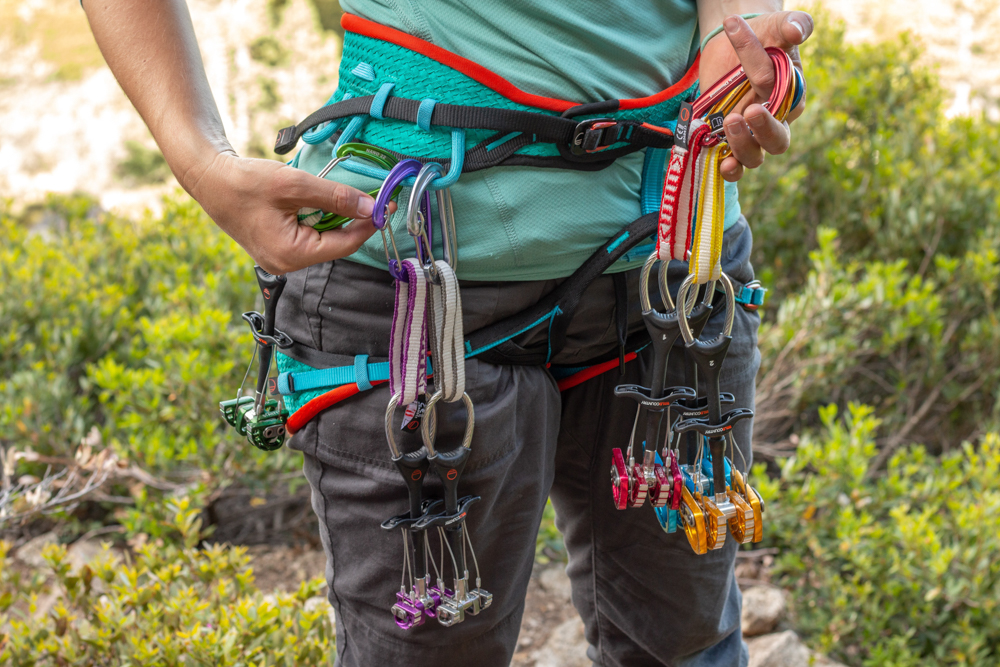 And so much more!
There is so much gear that rock climbers use in order to safely do their sport. This is by no means a comprehensive list. As you grow into your preferred style of rock climbing your knowledge of gear will expand and you'll have more tools at your disposal. The tools listed here are enough to get you started, so…
Good Luck and Be Safe!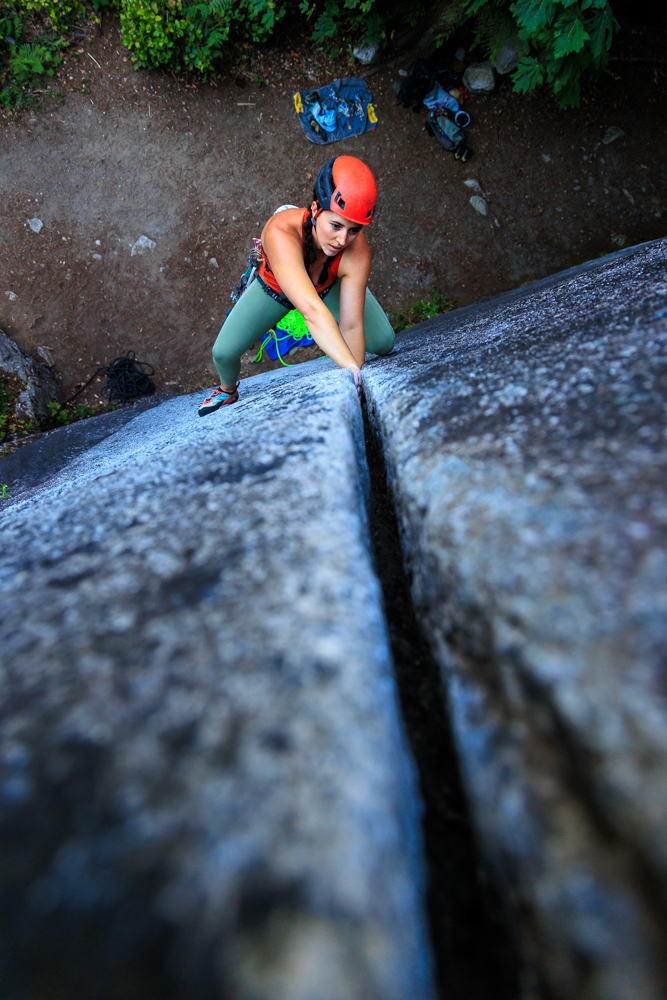 Cover photo credit: Kaya Lindsay
Kaya Lindsay is a writer, photographer, and filmmaker with a passion for rock climbing and the outdoors.
In 2016 she converted a Sprinter Van into a tiny home and has been traveling around the US & Canada to pursue her passion for rock climbing. Since hitting the road she has begun a career in filmmaking and is currently working on her One Chick Travels series, highlighting solo female travelers who live and work to pursue an adventurous lifestyle. Her films have been highlighted by major brands such as Backcountry and Outside TV. To fulfill her passion for writing, she chronicles her many adventures in her blog. Professionally, she writes for the adventure sports company Outdoor Prolink and The Climbing Zine. Kaya hopes to spend many more years in her tiny home on wheels, Lyra, and is currently living in Moab Utah.