ProView – Samaya INSPIRE2 Review
Samaya who? I would guess for many folks in the United States, the name Samaya is an unfamiliar one. But keep your eye out, gear nerds, because this brand is certainly one to watch. Born not too long ago in the French Alps, this brand's aim is to revolutionize your overnight bivvy in the mountains, and boy do they deliver. I was very excited to get my hands on the new Inspire2 tent to test it out in the Tetons and our American Alps, the North Cascades.
Samaya INSPIRE2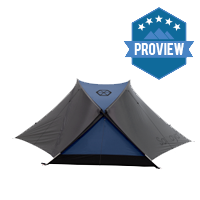 Product Name: Samaya INSPIRE2
Product Description: The Samaya INSPIRE2 promotes the enjoyment and simplicity of a 3-season tent, relying on its versatility and modularity. With its internal comfort and superior performance, it encourages us to live in the moment, to take time and to contemplate. Focus on what is essential and what matters to you through this unique experience of reconnection.
Offer price: MSRP: $990.00
Quality

Features

Durability

Useability
Summary
While the disadvantages would probably only be felt in the worst of weather that would rather be avoided altogether, we both agreed that the advantages of extra headroom and door size were something that the user would appreciate every time they used the tent. Combine that large door advantage with a tent wall that also provides massive vestibule space if you choose to bring it along, and you have yourself a stand out tent that changes many of the traditional tent rules and returns numerous benefits that would pay off every bug-filled dusk or afternoon thunderstorm card game.
Pros
Wonderfully waterproof
Innovative design
Packs up separately
Cons
Oval shaped roof isn't as strong as triangle roof
Setup
To start with the setup of this tent, Samaya really couldn't have made it easier. It's even easy to set up the tent alone in a couple of minutes. With both poles assembled, you just need to find the well marked side of the tent with the entrances to the pole sleeves, and slide the blunt, black marked end of the poles down the length of the tent. Once the pole has reached the end of the sleeve on the other side of the tent, you pull the grommet over the tent pole end on your side and repeat with the other pole. There's a little trickiness with the second pole sliding in, and both poles can get hung-up in their sleeve at several spots, but both of these issues are easily avoided with some care or backing out of the pole, or just having a second person help.
The main tent body is propped up in about two minutes after you plop your pack down, and the space inside is a great relief to crawl into. At six feet tall, I found plenty of room to put some spare clothes and climbing gear around my feet and head while sleeping and not notice them all night. The width of the tent was a little tight for two broad-shouldered climber type males when we had our heads at the same end, but on level ground going head-to-feet solved this issue.
Once the main body of the tent is set up, the two vestibule-doors can be quickly attached if they aren't already (the tent comes with the vestibules attached). Both vestibule-doors have three zipper runs; up one side, across the top, and then down the other side, that make them easy to put on or take off. Once they are attached the tent has ample guylines to keep things taught and free of water pools. I did find the plastic tent stakes to be somewhat disappointing in anything but the softest earth, but using a stick pinned between two rocks is my standard go-to anyways.
I also should note the use of the term "vestibule-door" because without the vestibule there is no water, weather, or vision proof aspect to the door. I dont really think this is an issue as the vestibule accounts for very little extra material that a door would, with far more benefit.
Design – Structure/Materials
Let's talk about the overall structure of the tent and the many good features it provides its user. I'll start with my main critique, and then move on to my showers of praise for the designers.
Let's get the bad news out of the way first: as any engineer (or maybe 5th grader) worth their salt will tell you, triangles are the strongest shapes, and in this fact lies perhaps the only negative thing I can say about this tent and really its main limitation. The twice crossing arcs of the two tent poles create a large, oval shaped roof that doesn't stand up to weight, water, or wind nearly as well as its single cross cousins. While this would be a large issue for any tent meant for the 4th and most rigorous season, I find that for a 3-season tent I can overlook this issue. I mean, for most of us a three season tent is a bug net or privacy screen, maybe a wind shelter at best, and at least the pole sleeves bump up the strength of their connection to the tent. For those few summer thunderstorms or quick rain showers that you do find yourself in, the high performance fabric of the tent takes over where the pole layout might lack. And if my scathing of this tent pole design gives you a knee-jerk reaction, I'll talk about why I love it as a feature later.
As an avid year-round adventurer, my activities bring me into contact with all manner of wet or snowy environments and the various proprietary fabrics that promise to keep me dry in them. While I am a hardcore cynic of the "breathability" of any fabrics, I do believe in a range of quality and performance from these materials and the 3-layer Nanovent membrane fabric of this Samaya tent would place in the top of that range. Every tent, especially a single walled one, will fog up with condensation if we seal a couple of you sweaty mouth-breathers inside it for a few long hours. But the high end Nanovent fabric on this tent will certainly move some of that moisture through it while you sleep and help prevent things from getting too soaked, were you to wait out a storm inside. And should the ground get wet, the floor of the tent has you covered there too.
The standard "bathtub" design of the tent floor is nothing to write home about, but the fabric used for that floor I could talk about for probably far too long. To avoid getting too deep in the weeds about the various waterproofing treatments a fabric can have, I will summarize things a bit. The fabric is a PU/Sil treatment hybrid, which is somewhat of a best-of-both-worlds option. The silicon outer layer gives the tent floor supreme waterproofing and dirt resistance, and is incredibly tough to wear off. On the inside polyester urethane (PU) creates a highly waterproof layer while preventing the bottom of your tent from being the slippery sleeping-pad-skating-rink that an internal silicon layer would grant.
Design – Features
Remember that tent pole layout I was bagging on earlier? While it might not provide the most storm resistant structure, it does give the tent its focus on comfort and spaciousness. The twin crossing poles bump up the headroom substantially, and make both side-door entrances absolutely massive! With this design a tall guy like me can actually sit up in the tent without the walls squeezing in on my head, and the extra large doors mean I don't have to army-crawl in with my gangly limbs. Crack open the massive doors and you can get that instagram worthy view that you hiked that weight all the way up for. (Be honest with yourself, you only go on overnights to get sweet pictures of your rad tent perched on a ledge). This feature also helps with the breathability issue that plagues all single wall tents. With management of the door openings, you really can keep this thing totally dry in all but the worst weather.
Speaking of the doors, the vestibules that this tent comes with should not be overlooked for the fact that you can remove either separately and choose whether or not to bring them along, greatly benefitting the adaptability of this tent to your specific needs, and allowing the tent to serve multiple roles. Need to save weight in the heat of summer for those long hikes when all you really need is a bug net? Remove both vestibules and turn the tent into just that, with a super fast setup and teardown. Or if rain is in the forecast, bring both vestibules to seal off the the walls and keep the weather out. Heck, bringing just one door vestibule is conceivable, as you might just need it for a sun shade on one side of the tent. Their purpose as the main weather deterrent at the sides of the tent also help to promote better ventilation to prevent moisture inside the tent from developing. Being situated much further from the tent than a normal door would be, they create a larger air space and crucially, a better airflow through the tent than any standard single-wall tent would.
Whatever your configuration, once inside you have an array of discreet pockets to stow your gear away. The roof has a large baggy pocket that can be removed, but I found it very useful for stashing my headlamp facing downwards for a little illumination inside. Each end of the tent has a miniature mid-height pocket perfect for small items like your phone or chapstick, and below that is a broad pocket that can fit all sorts of trinkets or tomorrow's pair of clean socks.
Packing
The way your tent packs up might not seem like a huge deal, but with Samaya's tents you can tell that experienced climbers designed them to be taken into the alpine, and to keep their carrier unhindered along the way. Sure, virtually every brand understands that keeping tent weight low and the size small helps when you have to carry your tent a long way, but Samaya designers understand the needs of those going into more technical terrain. A climber's environment demands that their pack be sleek and avoid snags on the rocks, ice, and those grabby krummholz trees so often in their way.
With this in mind the Inspire2, and to a greater extent all the tents in the Alpine range, come with the tent body packed in a small drybag separate from the tent poles. This division of fabric and poles is different from the norm, and sure, those savvy with their packing can do this with any tent, but the intentionally separate bags give it a more direct focus with Samaya tents. Splitting the body from the poles allows you to compress the fabric down to its minimum and shove it inside whatever crevice in your bag it will fit while the separate pole sleeve can easily slide down the other side of your bag. Or better yet make your partner carry it to divide the weight. Either way, the packing of this tent allows for more creative packing and carrying so that the old backpacker method of strapping the tent across the rear of your pack can be happily forgotten.
This feature also makes tearing down camp a lot easier. With the tent body simply stuffed into its bag and the air squeezed out, you can forget about the need to roll your tent so tight a Chipotle employee would be shamed, picking up all the dirt and needles it was laying in along the way. Just make sure to take your tent out to dry 100% of the way after each use, and don't put it away wet for any length of time.
The Final Word
On one particularly smoky, star studded night near the border with Canada, a buddy and I were remarking on our impression of the tent. We both thought that the overall creative and unique design centered around the twin-crossing pole positions, which provided its own advantages and disadvantages. While the disadvantages would probably only be felt in the worst of weather that would rather be avoided altogether, we both agreed that the advantages of extra headroom and door size were something that the user would appreciate every time they used the tent. Combine that large door advantage with a tent wall that also provides massive vestibule space if you choose to bring it along, and you have yourself a stand out tent that changes many of the traditional tent rules and returns numerous benefits that would pay off every bug-filled dusk or afternoon thunderstorm card game.
---
Shop the Samaya INSPIRE2 on Outdoor Prolink. Not a member? Apply today!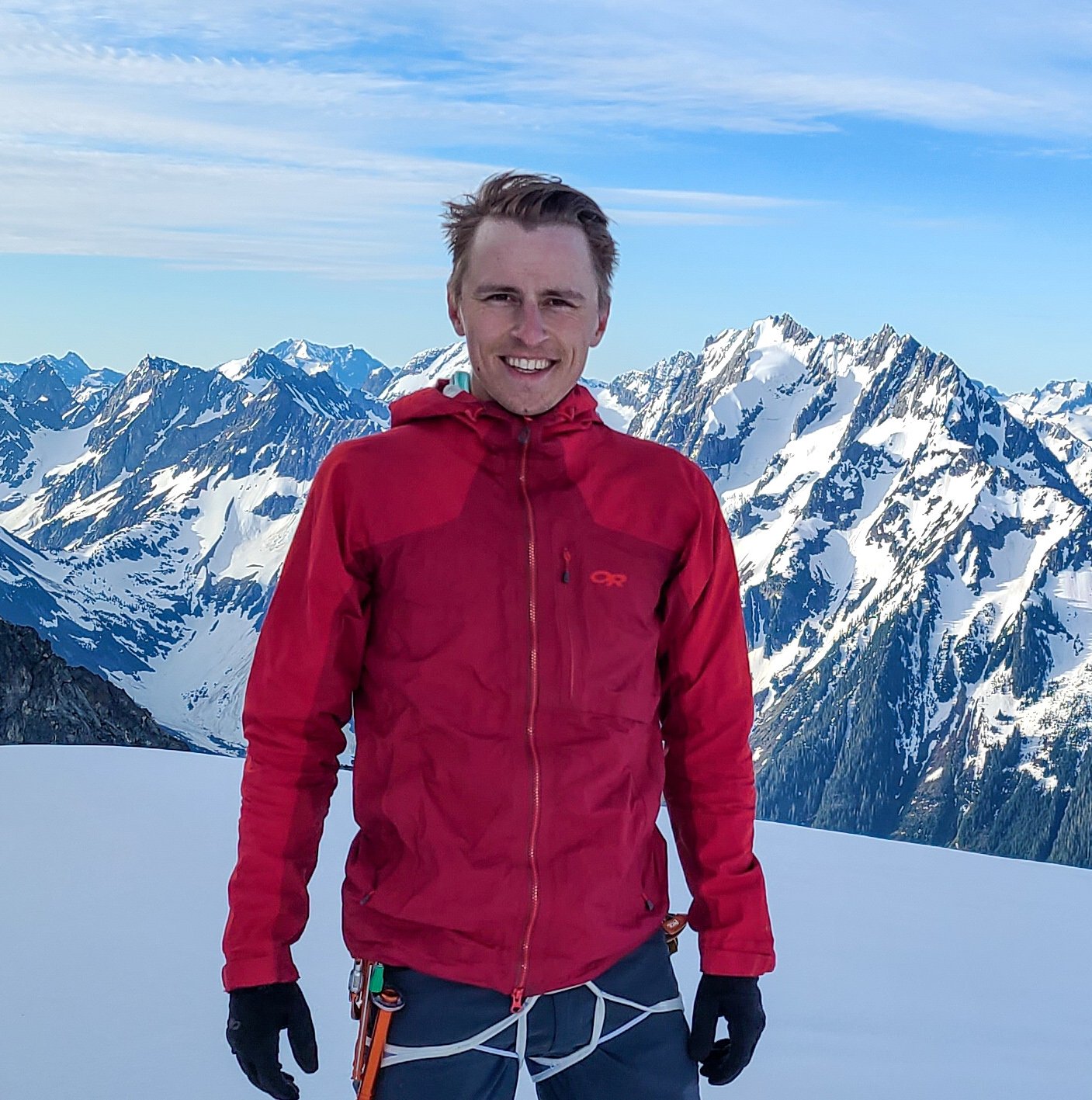 Evan grew up in the small hometown of Boring, Oregon, where he cut his teeth hiking and backpacking in the local Cascades. He now enjoys ice climbing, backcountry skiing, and trail running around in the Western States, and manages to fight off permanent employment despite an environmental engineering degree and perturbed parents.