Pro Spotlight: A Conversation with CU Boulder Outdoor Program Associate Director
In the Pro Spotlight series, we highlight our Outdoor Prolink pros, the amazing individuals working in the outdoor industry every day. Pros guide, educate, train, mentor, and lead a wider audience in outdoor recreation. Their experience provides credible assessment of gear quality – they are, after all, the elite audience for whom it is designed.
Meet Mark Gasta. Mark is the faculty lead of the Outdoor Recreation Economy program at the University of Colorado Boulder. While his career path has been super diverse, he's always been a total lover of the outdoors. Read on to learn more about how this San Luis Obispo graduate went from the Army, to Vail Resorts, and is now leading an awesome college program to educate the future generation of the outdoor industry.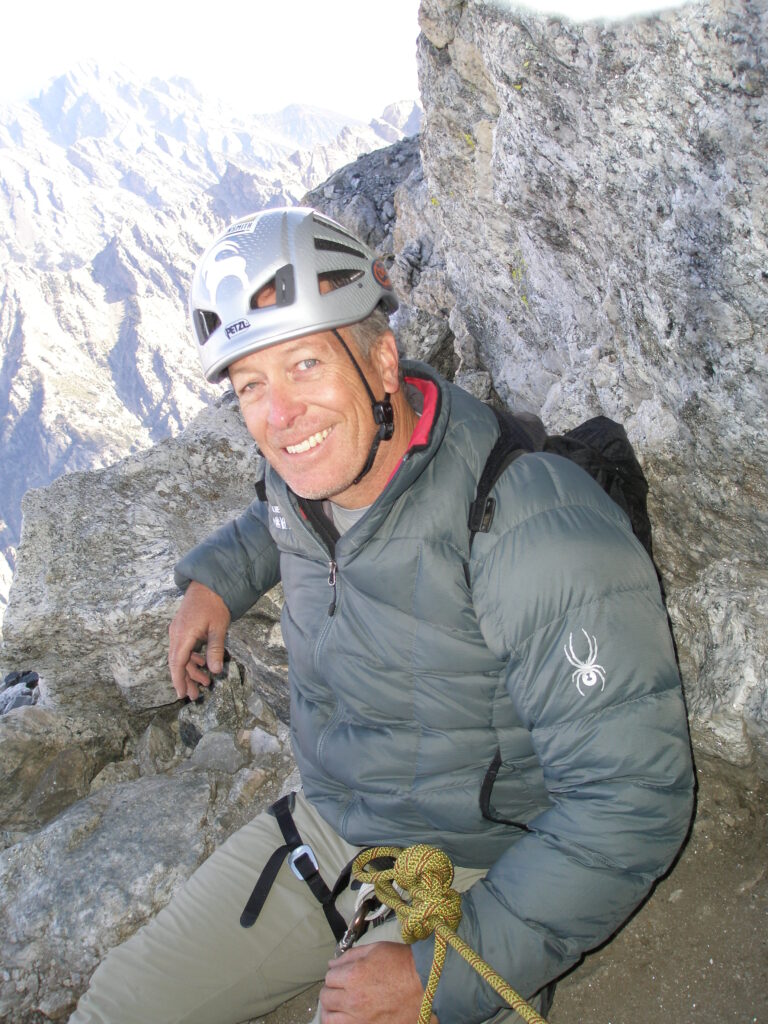 What got you started in the outdoor industry?
I spent my childhood watching shows like "Wild Kingdom" and reading books like Never Cry Wolf (Mowat, 1963). It was through these mediums and growing up in a small northern California mountain town (Sonora, CA) that I discovered my love for the outdoors and the environment. In fact, it was this love that resulted in my pursuing a Bachelors of Science degree in Environmental and Systematic Biology (with a concentration in Fisheries and Wildlife) at California Polytechnic, San Luis Obispo. While working on my undergraduate degree, I also pursued my passion. From trapping and radio-collaring wolves in Alaska to scuba diving off the coast of California while working for a contractor to the Environmental Protection Agency, I was building the life that I had chosen.
However, following my career of choice was not quite as linear as I had planned. To fund college, I enrolled in the Army Reserve Officers' Training Corps (ROTC). While I do not regret a day of my time serving our country, the military took my career in a different direction than I had originally planned. It turned out that flying search and rescue helicopters on missions around the world was an exhilarating and rewarding experience.
Once we started raising a family, we moved to Colorado to enjoy an active, outdoor lifestyle, I transitioned out of the military, and my desire was to enter the civilian workforce in the outdoor industry. However, the path that first appeared allowing us to remain in Colorado was to join corporate America. While this, once again, seemingly took me off my desired career path, life is full of surprises.
The combination of my professional experiences and my education have now taken me full circle. My education combined with my leadership experience in the military and my new found business acumen positioned me perfectly to make a difference by helping to design organizations that do both well and good. Organizations that operate in a responsible and sustainable manner.
The pinnacle of my corporate career was serving as Executive Vice President, Chief People Officer, and Chief Sustainability Officer for Vail Resorts. I had finally aligned who I am with what I do! Vail Resorts operates just about every type of outdoor recreation business you can imagine, and in this position, I was responsible for planning and executing on organization-wide people and sustainability strategies designed to increase organization effectiveness and enhance organizational performance and health.
While the journey was not linear, I was contributing in a way that I originally set out to do so many years ago by helping to build and lead sustainable organizations that create profit for stakeholders while protecting the environment and improving the lives of those with whom they interact.
How are you involved today?
In my current capacity, I am the faculty lead for the Outdoor Recreation Economy (ORE) program at the University of Colorado Boulder. The ORE program is an online program that provides learners with a variety of opportunities to expand their knowledge and advance their careers in the outdoor recreation industry. Our program's flexible options allow students to engage in a way that fits both their career goals and schedule. Students have many options ranging from simply taking a class to pursuing a master's degree. No matter where an individual is at in their career, the Outdoor Recreation Economy program offers pathways to gain knowledge, skills, and professional credentials to help them meet their personal and professional goals.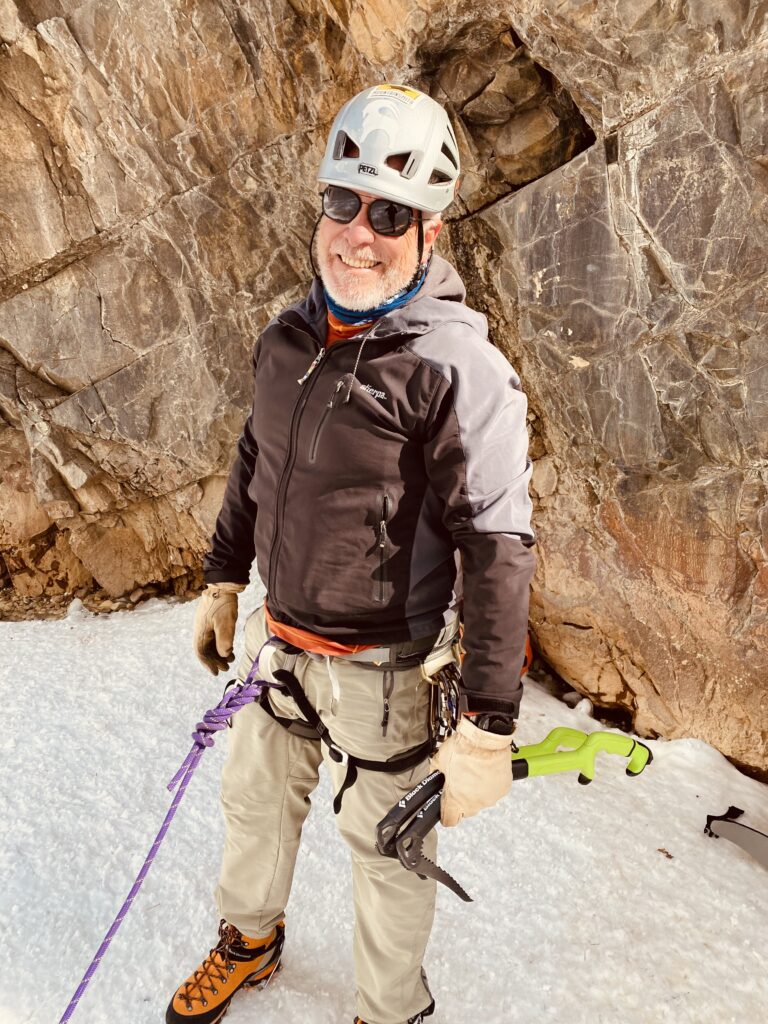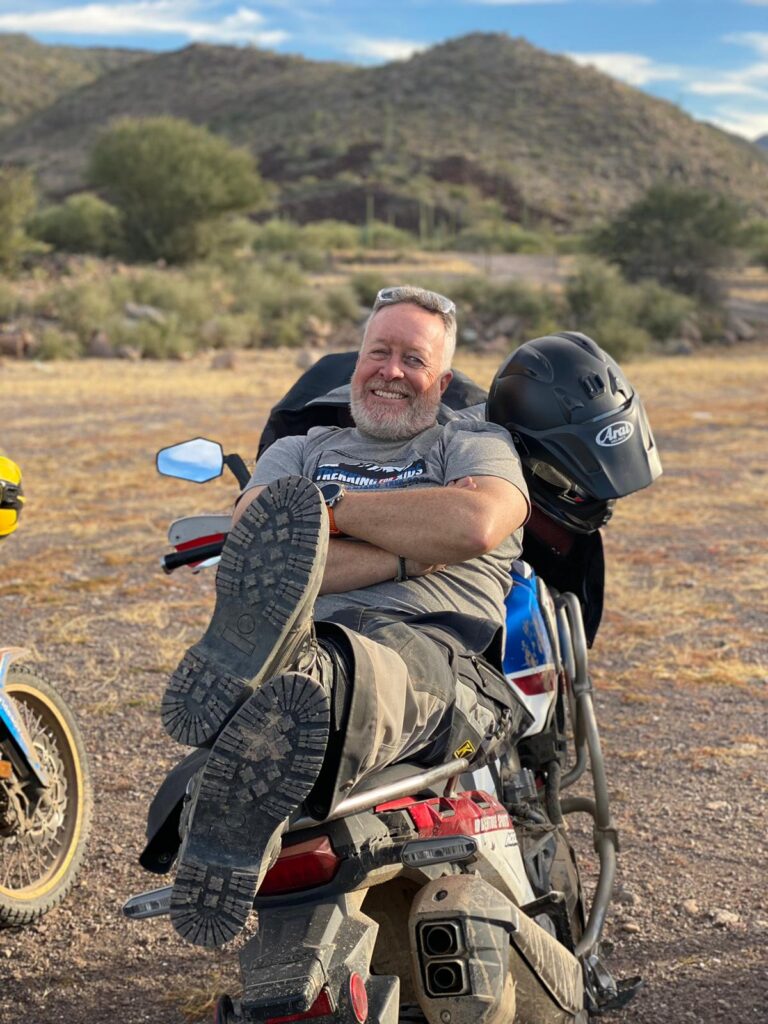 In ORE, the faculty strives to prepare students to:
Become innovative leaders.
Foster sustainable business operations.
Govern and promote access to public lands.
Leverage outdoor amenities to grow local, sustainable economies.
Play a leadership role in creating a natural environment where all people feel, not only welcome, but encouraged to become active participants as outdoor enthusiasts, industry professionals, and stewards dedicated to the protection of the land.
What is your favorite piece of gear?
Great question! I LOVE gear (don't we all). Can I say the one I am using at any given moment? Ha! Okay – I am going to go with my Garmin InReach for peace of mind. I spend a lot of time in the backcountry by myself. Not because I don't like to adventure with others, simply because it is my happy place. My place to simply be and enjoy the peace, solitude, beauty, and mindfulness. Oftentimes this includes being without a cell signal. My InReach gives me a piece of mind in those situations (I know – I sound like a commercial). If I or someone else ever needs help, it is reassuring to know that help is a button away. Not that I ever want to have to use it. Simply a nice insurance policy to have in my back pocket. Although my Jetboil French Press is a close second!
What is the most unforgettable trip or adventure you've been on?
That is a tough one. I like to say that "I haven't been everywhere yet, but it is on my list." Meaning that I just want to go places I have not been. I simply want new experiences to continue to expand my global worldview and learn from different people and cultures.
If I had to choose one, I would have to say Africa as, in my experience, there is really no place on earth like it. From climbing Kilimanjaro, to learning from the atrocities of the Rwandan genocide. To watching a pride of lions protect their prey in the Ngorongoro crater. To experiencing the true joy of children at a Tanzanian orphanage just by simply being there. To communing up close and personal with a silverback mountain gorilla in Rwanda. To riding a dual sport adventure motorcycle through the vast desert of Namibia.
The landscape is breathtaking. The people are beautiful and kind. And the flora and fauna are like nowhere on earth!
AND – I can't wait to visit all of the places I have yet to have had the privilege and pleasure to experience!
What's the greatest lesson nature has taught you?
The lesson sits at the intersection of adventure, self-awareness, and personal purpose. Through nature and adventure, we are exposed to something bigger than oneself, often resulting in introspection, self-awareness, and an expanded worldview. This personal clarity can serve as a calling to define and live a life in alignment with personal values. This greater self-awareness can help us all play our biggest game and create a life story worth living – whatever that means to us individually. As a matter of fact, our small firm, Adventures in Leading, is built on this premise. We strive to connect individuals with their unique purpose leading to a life worth living and we do this through exposure to something bigger than oneself – nature. In addition, we believe that this sense of purpose will result in individuals who build lives and organizations that do both well and good. Individuals that ultimately build and lead sustainable organizations that create profit for shareholders while protecting the environment and improving the lives of those with whom they interact.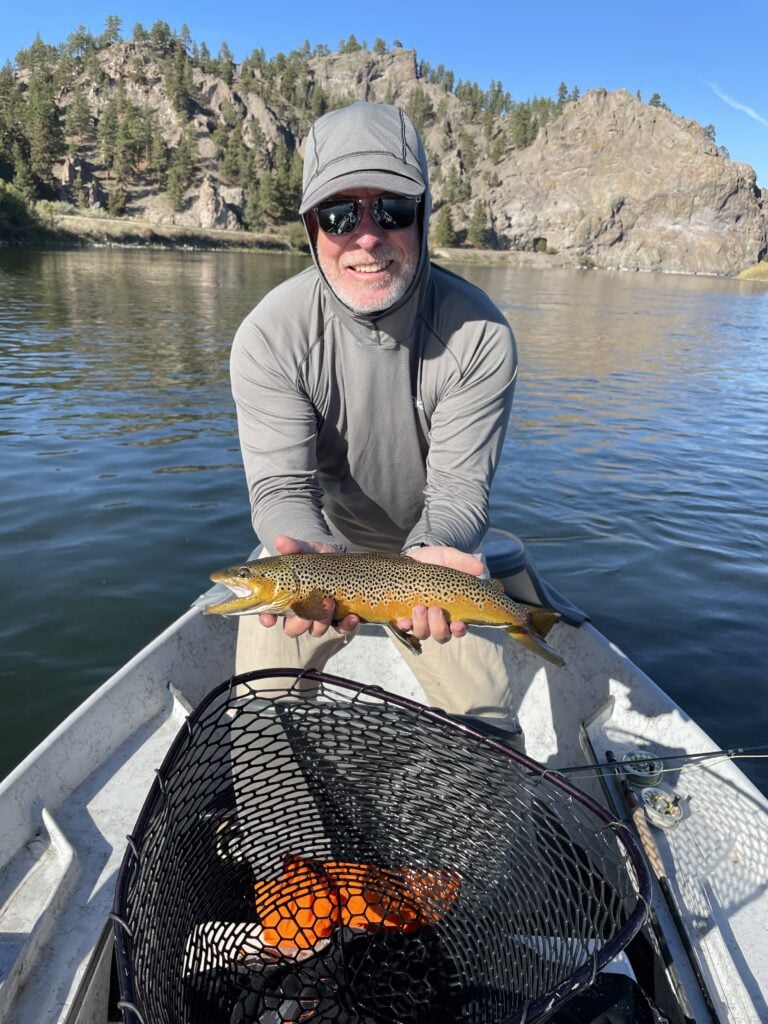 What's the one thing you want future outdoor enthusiasts to know?
That we can leverage the outdoor recreation economy to effect positive change in our world. Together, we can:
Leverage outdoor recreation as a powerful economic development tool and avenue to help alleviate poverty and protect and preserve wild places and threatened cultures.
Create a natural environment where all people can not only feel welcome but encouraged to become active participants as outdoor enthusiasts, industry professionals, and stewards dedicated to the protection of the land.
And that doesn't even begin to touch all of the other positive foundational aspects of the outdoors. Things like:
Getting people outside and all of the positive health benefits of simply being in nature.
Introducing folks to healthy, active activities.
Exposing individuals to something bigger than themselves (nature) and the known positive effect that has on their conservation ethic.
Coming together to leverage our economic influence to positively impact public policy and protect public lands.
Bottomline, the potential of the industry is significant for individuals, communities, and the environment when done right. That is the key – doing it right! Building organizations in a way that does both well (financially) and good (for all stakeholders). A beautiful win-win exists. It is up to us, as industry leaders, to help identify opportunities that are not simply the right things to do, but also the right things to do for the business. These solutions do exist, and it is up to us to identify them and enlist others in the possibilities.
When we do this, we build successful organizations and as we know – the first rule of business is to stay in business. Once we have built a sustainable business (one that sustains over time), we can then add value for all stakeholders. No margin – no mission. Building a successful, sustainable business allows us to pursue our mission by investing in all key stakeholders (employees, consumers, shareholders, communities, environment, etc.) and the high tide raises all boats. It is a win-win. The system then feeds off of itself. The employees are fully engaged resulting in higher customer service levels and more innovation. That results in great customer satisfaction and loyalty = more revenue. More revenue = greater shareholder value and more discretionary income for more investment. Alignment with our communities results in a positive brand image = higher candidate attraction and support from the community, etc. You get the idea. Momentum builds momentum and when done right, we truly create a sustainable organization. An organization and industry that does both well and good.
---
We hope you enjoyed getting to know Mark as much as we did! If you're a pro and want to be featured on our blog, shoot an email to [email protected]!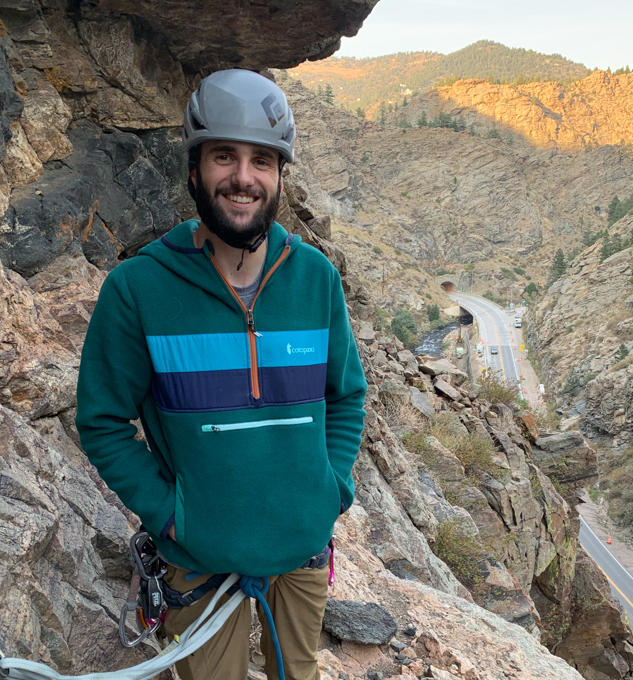 Andrew Brookens is a native Michigander who now lives and works in Denver, Colorado for Outdoor Prolink on the marketing team. When he's not at work, he's obsessively exploring the west for climbing of all styles. He's equally psyched to get after some skiing, backpacking, and trail running as well! He believes that strong coffee and long days out in the mountains with friends are the key to a happy life. Follow him on instagram @brookensandrew.