ProView – Bern Winter Macon 2.0 MIPS
The Macon 2.0 came in two boxes, one with the helmet itself and the other with the winter sport insulation attachments. Before receiving the helmet I looked at the product page and was impressed with the variety of color options available and when I opened mine I was excited to see that the matte mint green looked even better in person than online-it's a nice higher visibility option so my friends found it easy to find me while skiing in resort or from across the bike park.
Bern Winter Macon 2.0 MIPS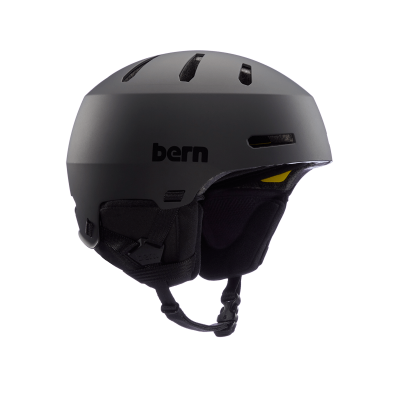 Product Description: Ride in style with our reimagined classic, the Macon 2.0. We've revisited the original Macon design and brought it to 2020. It is lighter, safer, and more comfortable than ever. This helmet updates the original silhouette of the Macon and is certified for all-season and multisport by simply switching out the summer or winter liners. The Macon 2.0 brings new safety standards, trendy and timeless colors, and tech updates to help you Stay Out There all year round
Offer price: MSRP: $99.99
Quality

Features

Fit

Durability
Summary
The Winter Macon 2.0 from Bern is one of the most comfortable helmets I've worn. It's my new go to for spring skiing and touring thanks to its lightweight, well-vented design and can be a do it all option for multi-sport weekends skiing corn and hitting the bike park.
Pros
Comfortable
Goggle integration
Easy to transition/use winter attachment
Fun color options
Cons
A little bulky in appearance for biking
Winter ear protections inserts can be easily popped out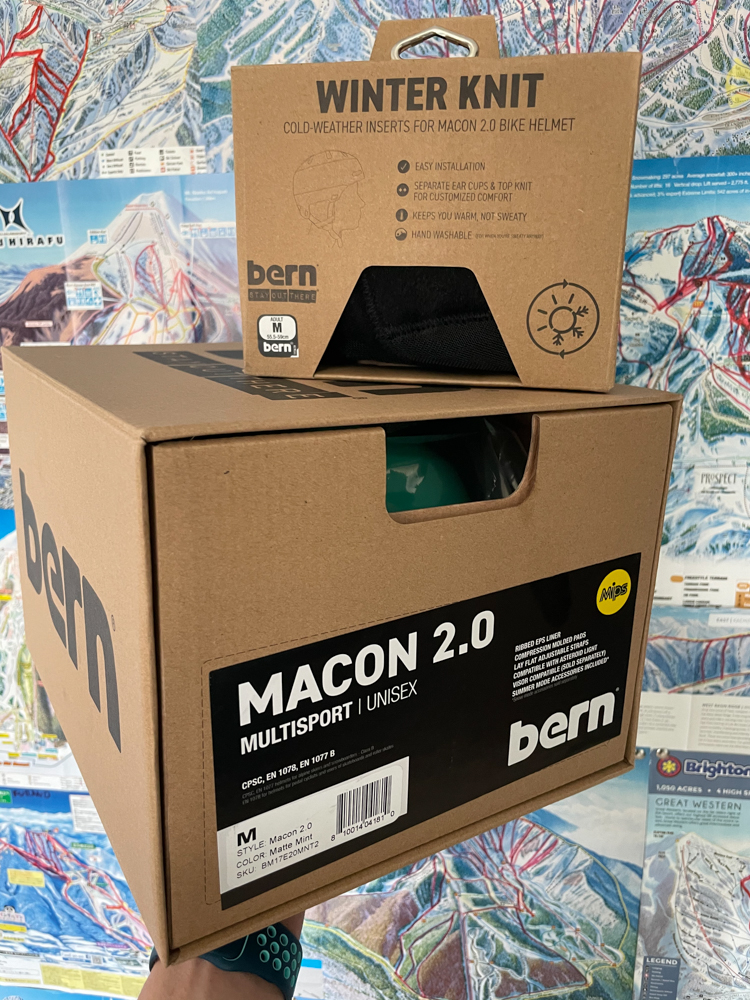 The helmet itself is easy to adjust via the chin/ear straps and the elastic band on the back, Bern's EZ Fit System, provides a snug yet very comfortable fit. The winter attachments were quick and intuitive to put in and don't feel like they add any additional pressure on the head when in place, so comfort is maintained while they are in. The helmet also has MIPS technology which is a requirement for me in any bike or ski helmets I use.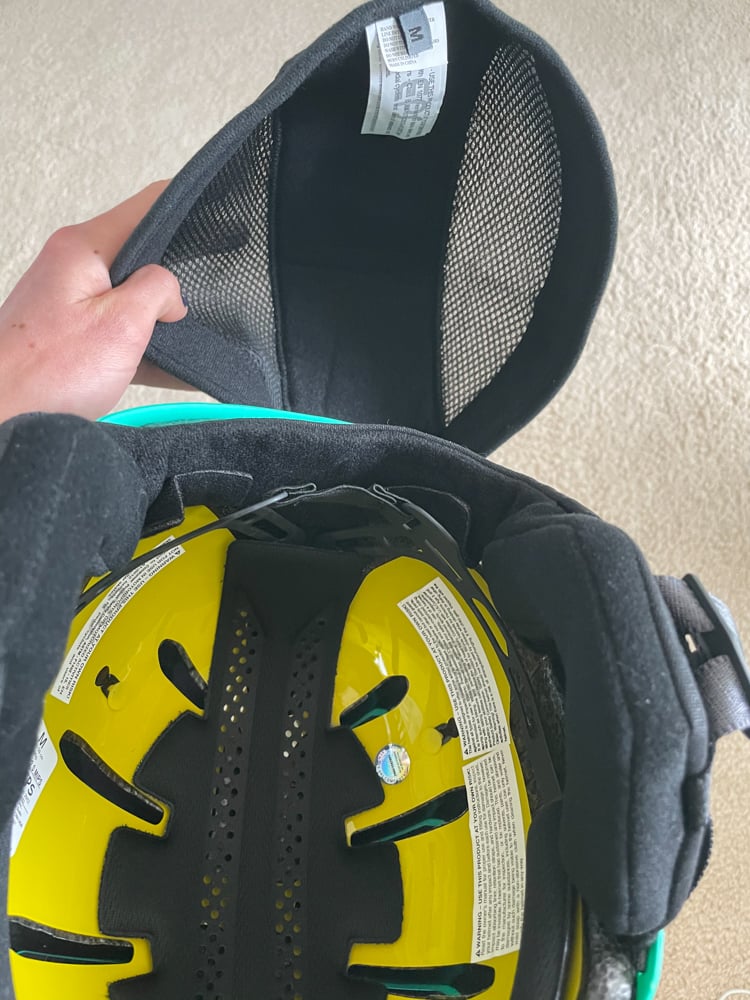 Performance Skiing
I started using this helmet while resort skiing in February and was initially impressed with how secure it was on my head during a full day of skiing without feeling too tight. In addition, the helmet was impressively warm on chilly mornings — this was a pleasant surprise because the winter liner is a fairly thin mesh material. I also loved how well my Smith goggles integrated with the helmet. They fit perfectly against the helmet and never shifted. The only downside I found while skiing was on extremely windy days, some gusts did go through the vents and liner.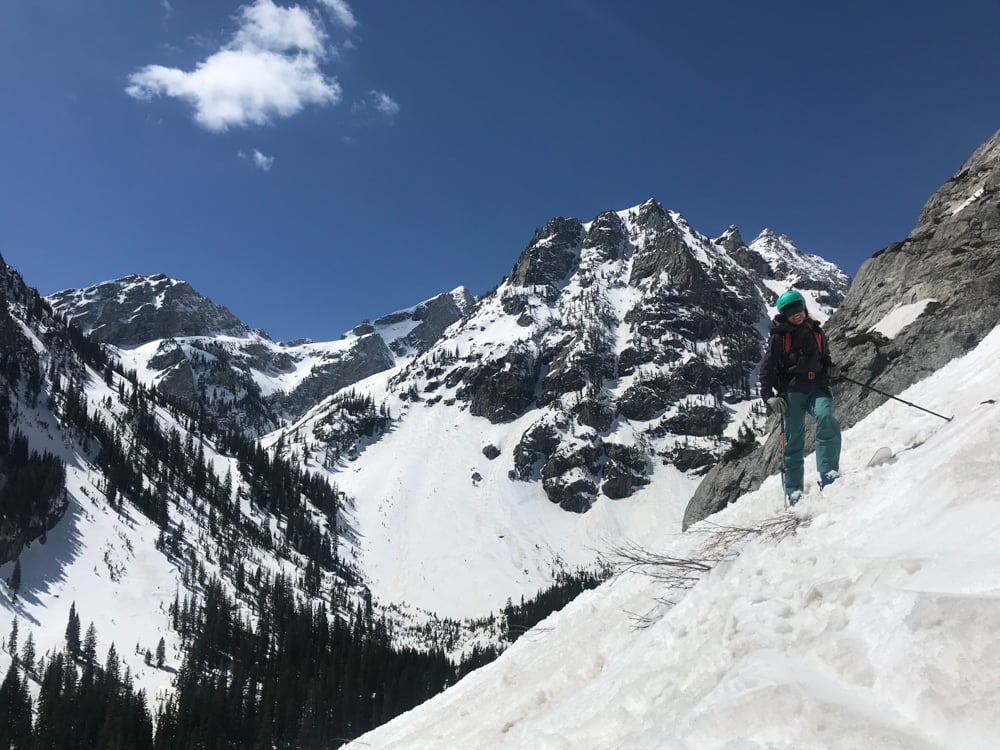 As temps warmed up in March and April I continued to test this helmet both in-bounds and in the backcountry. On really warm days I enjoyed that I could take off either the cap liner, ear covers or both for more temperature regulation. Where the helmet really shines for me is in the backcountry. I'm not an ultralight backcountry skier, however, I really appreciated how much lighter this helmet is than my normal alpine helmet and the ability to remove the snow attachments is especially good for spring tours. Finally, the helmet stood up to some abuse on bushy/branchy out-tracks and being tossed around while attached to a backpack.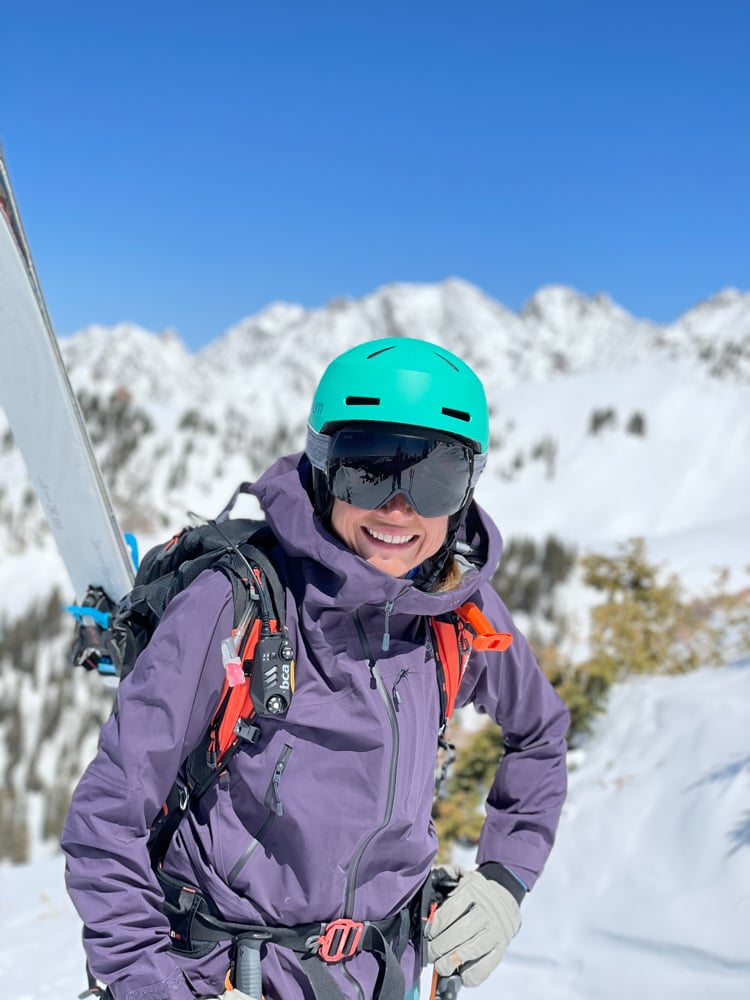 Performance Biking
Fortunately I didn't have to test the Macon 2.0 with any falls on my bike, but it was comfortable and snug even without the winter attachments in it. While riding and I felt confident wearing it knowing that it has MIPS concussion prevention technology. My only concerns while biking are that on really hot summer days it might be warmer than other lighter options out there that have more vents.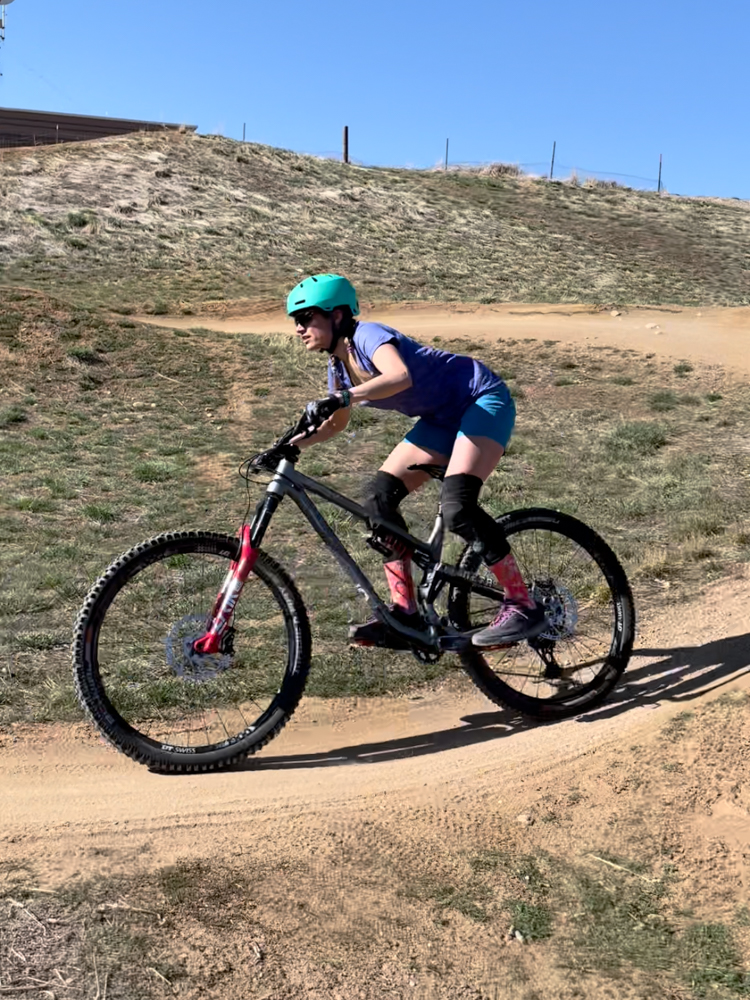 The Final Word
The Macon 2.0 with the winter attachments is a protective and incredibly comfortable helmet. Its lightweight design makes it a great option for backcountry skiing or snowboarding, but it still performs well inbounds on cooler days, too. The winter attachments also provide versatility for temperature regulations on warm or cold ski days or bike rides. I'd recommend this helmet to anyone that is looking for a high-quality helmet with MIPS technology or for those who love to tick off multi-sport days and need a helmet that can go straight from the slopes to the bike park. The price point is approachable, too, so it is a good option both for seasoned pros or those just getting into biking or skiing.
Shop Bern Winter Macon 2.0 MIPS on Outdoor Prolink. Not a member? Apply today!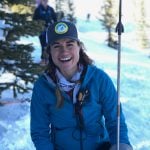 Originally from the mountains of Maine, Kelly has been a ski patroller since she was 16 years old. Her love of the outdoors drove her to a degree in Outdoor Recreation Business Administration followed by an M.A. in Exercise Physiology from Columbia University. Since graduating Kelly moved to Colorado and still patrols, manages a fitness & cycling program for a large climbing gym and works full-time in corporate wellness. When she isn't helping improve the fitness of others or teaching the next generation of patrollers, you can usually find her on or near rocks – jumping off of them on her skis, avoiding them while guiding friends through whitewater, biking over them, or climbing to the tops of them.  Connect with her on Instagram @Kelly_ventures.