ProView – Cotopaxi Otero Fleece Half-Zip Pullover Review
I tested the Cotopaxi Otero half-zip fleece pullover while backcountry skiing and hiking this spring in Colorado. While spring skiing we ventured out on a windy, low-30s degree day. Usually I wear a lightweight sun shirt but because of the wind I wore the Otero and it was perfect! It kept me at the right temperature during the gusts and was impressively wicking so I didn't get too damp while skinning. It has a great blend of soft fleece and just a little bit of wind protection to take the edge off.
Cotopaxi Otero Fleece Half-Zip Pullover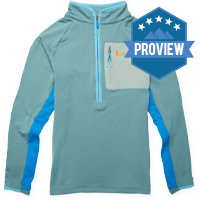 Product Name: Cotopaxi Otero Fleece Half-Zip Pullover
Product Description: A fleece fit for movement, the Otero Half-Zip Pullover features a slim silhouette, a recycled polyester blend, a raised grid back for more warmth and breathability, and concealed zippers. This technical fleece is great for cool weather hikes or other adventures.
Offer price: MSRP: $140.00
Quality

Features

Fit

Durability

Eco-Frindly
Summary
My new go-to fleece midlayer for year round adventures.
Pros
Comfortable
Cozy
Wicking
Convenient chest pocket
Cons
Thumb holes are a little snug
I also got to test the Otero on some unseasonably cool June days hiking and again it felt like the perfect layer. It is soft on the skin, comfortable and is overall just a solid performance fleece layer. The fit of the Otero is just loose enough to fit well over other layers but not so loose that it looks baggy and oversized. I also like that the chest pocket fits small essentials like chapstick or a sunscreen stick but can also easily fit a standard sized iPhone if you want it handy while on the move.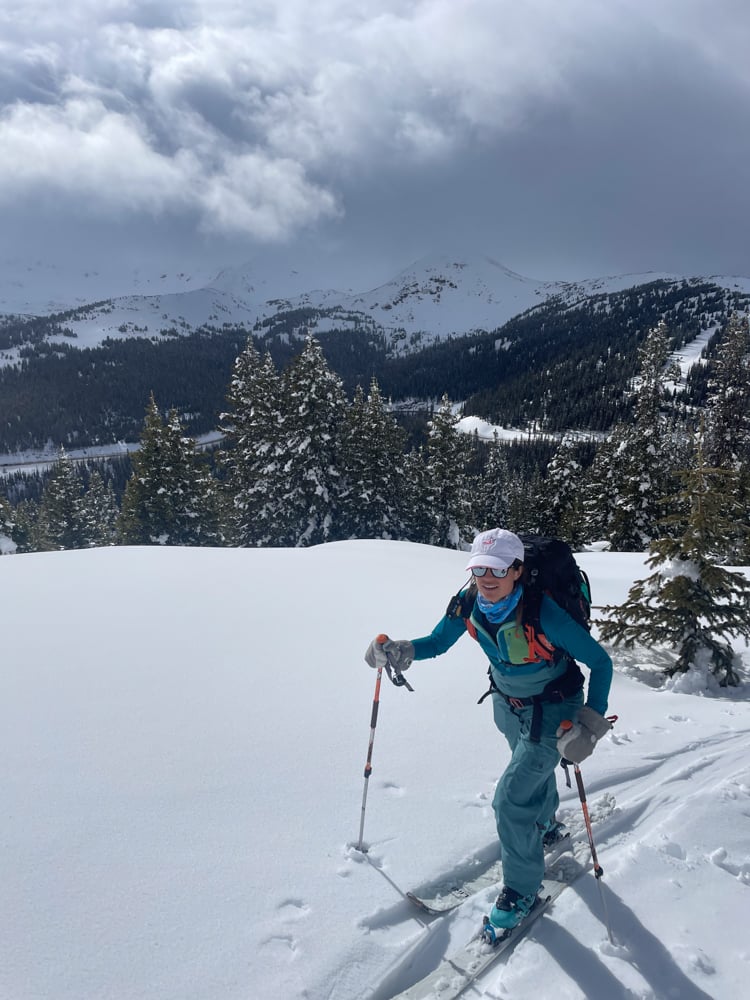 Features
I love layers that have thumb holes and Cotopaxi made sure to include these in the design. It makes putting layers on top of the fleece so much easier because the sleeves don't ride up and I love the extra protection and warmth on my hands and wrists. I also like bright, fun colored gear and Cotopaxi always does a great job with color blocking and color varieties. The Otero comes in 5 different colors from a more muted navy to a light blue and orange combo – I think this makes it appealing to a lot of different preferences.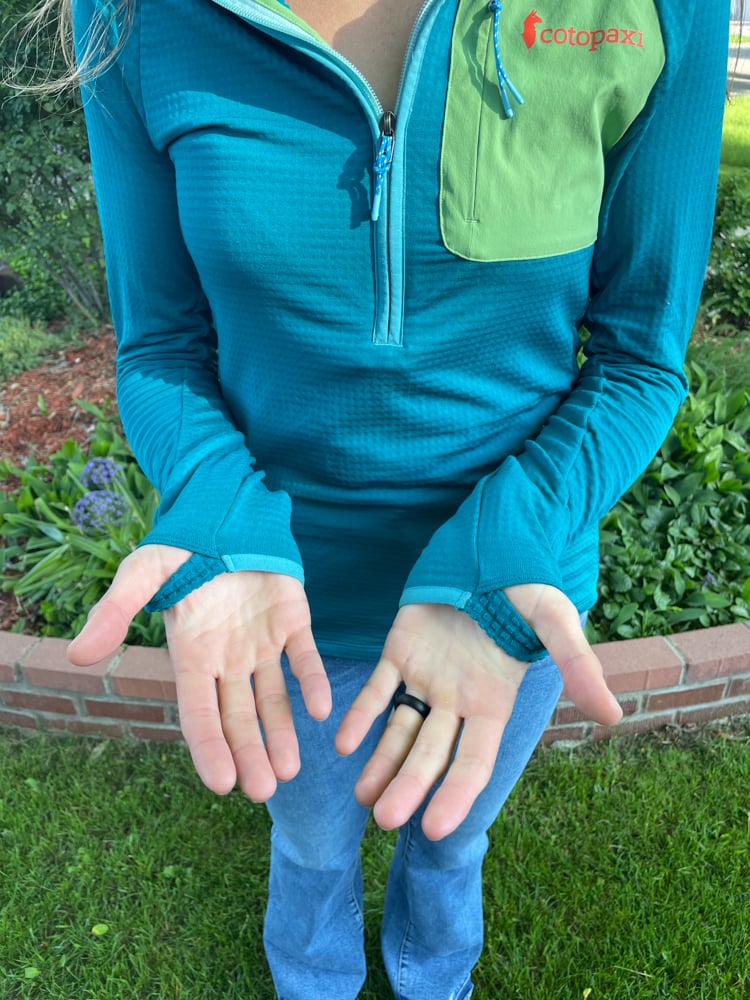 Friendliness to the Earth
Cotopaxi's slogan is "Gear for Good" and that extends to their environmental impact. Cotopaxi is both part of 1% For The Planet and is Climate Neutral Certified. Their commitment to reducing their impact is a great reason to consider Cotopaxi over some other brands with similar products when purchasing new gear.
Room for Improvement
One initial frustration I had with this fleece is that the thumb holes are a little smaller than I would have liked. Fortunately the fleece is stretchy so it doesn't restrict or cause discomfort while wearing it for a long period of time, but a few extra cm would make it even more comfortable.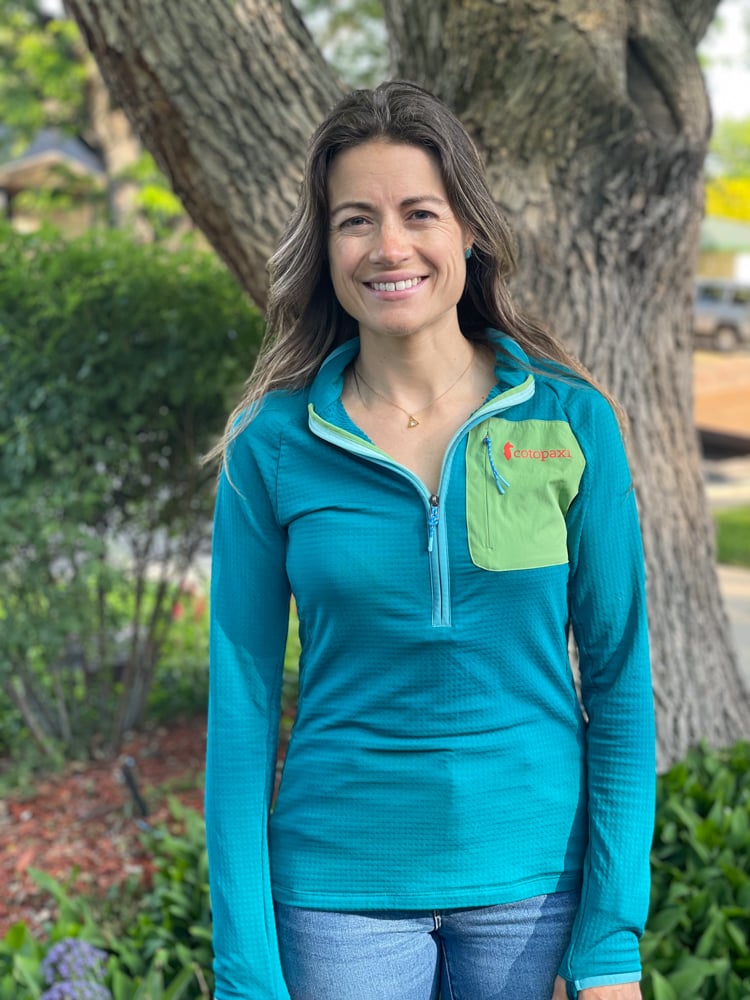 Final Thoughts
The Otero half zip is my new go-to fleece midlayer for my outdoor pursuits year round. It fits great, provides warmth and a bit of wind protection and I feel great about using products from Cotopaxi because of their environmental conscience and actions. I'd recommend the Otero to anyone looking for a new fleece layer for anything from hiking to skiing to canyoneering and more.
---
Shop the Cotopaxi Otero Fleece Half-Zip Pullover on Outdoor Prolink. Not a member? Apply today!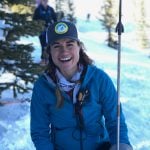 Originally from the mountains of Maine, Kelly has been a ski patroller since she was 16 years old. Her love of the outdoors drove her to a degree in Outdoor Recreation Business Administration followed by an M.A. in Exercise Physiology from Columbia University. Since graduating Kelly moved to Colorado and still patrols, manages a fitness & cycling program for a large climbing gym and works full-time in corporate wellness. When she isn't helping improve the fitness of others or teaching the next generation of patrollers, you can usually find her on or near rocks – jumping off of them on her skis, avoiding them while guiding friends through whitewater, biking over them, or climbing to the tops of them.  Connect with her on Instagram @Kelly_ventures.