ProView – Black Diamond Camalot C4
After arriving on the ground post climbing "The Nose," a popular 5.8 multi-pitch trad route on Looking Glass Rock, my climbing partner looked at me and said "You should lead 'Dum Dee Dum Dum!'" This is a 5.10a crack climb with a crux that is very height dependent. I had never led anything of that grade on trad gear, and since I am only 5'2" I was nervous about the crux. I was really hesitant to do it, but I reluctantly agreed. As I was racking up, I could hear my heart beating in my head. I tied in and looked down at my harness again to make sure I had all of the gear that I would need. It was complete with a full rack of my trusty Black Diamond cams, mostly C4s, and a couple of quickdraws. 
Black Diamond Camalot C4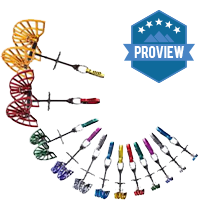 Product Description: The world's best-selling, most trusted cam just got better. The new, redesigned Camalot C4 has now upped the ante, considering it's 10% lighter yet just as durable as before. Plus, it features a modern design that improves on the old tried-and-true Camalots. The cam's lobes are lighter and more sculpted, optimized for strength to weight, while the slings have a visual update for easier differentiation when racking. And speaking of racking, we're introducing a new innovative trigger keeper on sizes #4, #5, and #6, that keeps the big guys contracted for compact racking and immediately release when you're ready to place. We've also widened the trigger as well for better handling.
Offer price: MSRP: $64.95 - $124.95
Quality

Features

Durability

Range

Weight
Summary
Very well designed and versatile. The updated 2019 version is lighter and more user-friendly. 
Pros
Durable
Wide range of placements
Trigger keeper helps keep harness neat
Wide trigger and thumb loop
Widely recognized as high-quality gear.

 
Cons
Wide head limits placements
Trigger keeper is not on #3

 
I started venturing up the climb, my hands were sweating in anticipation of the crux. I saw a bomber 0.4 placement in a horizontal crack right before the dreaded crux. Thankfully, the large thumb loop and wide trigger made it easy to place even though I was nervous. I got to the crux and I fell. It held! I whipped multiple times on this piece and it consistently caught me. The relatively flexible stems on the C4 made these falls comfy and safe!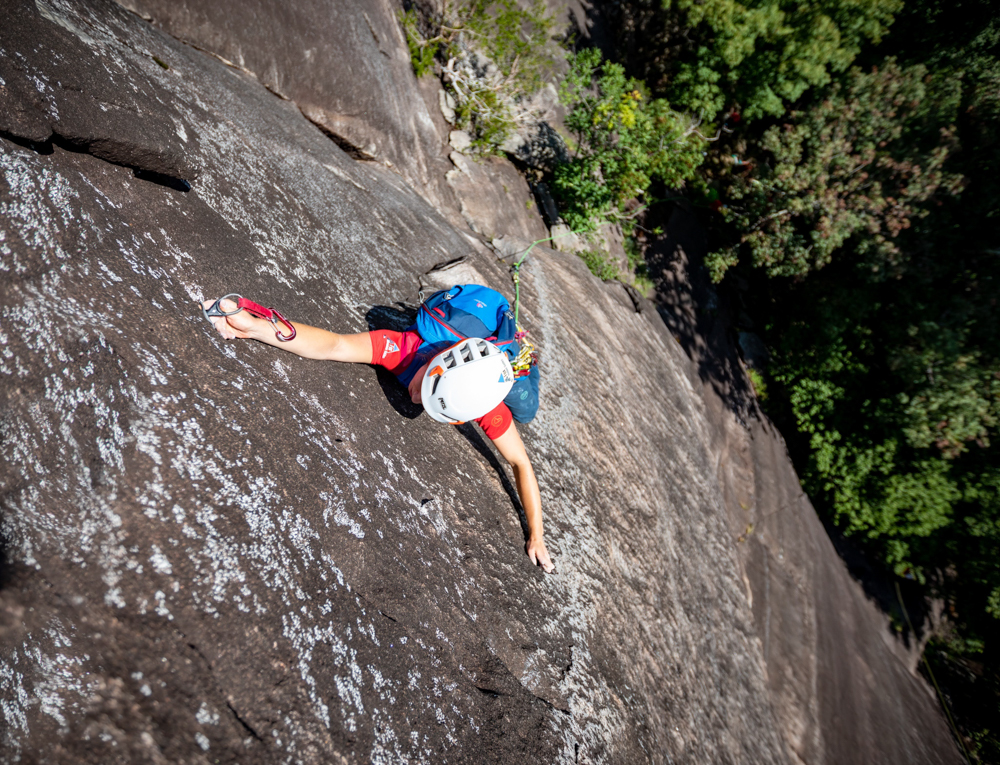 Black Diamond's SLCDs (spring loaded camming devices) have a long history of being dependable workhorse pieces of gear. I have found their dependability to be evident while climbing long moderate multi-pitch routes, challenging single pitch routes, and especially while guiding my clients. 
I am an AMGA Single Pitch Instructor in western North Carolina, so I want only the best for my clients. The BD C4s are equipped with a solid cable loop that makes them a long-lasting, dependable piece of gear. I never want to be doubting the gear that I put my clients on every day, so I use BD C4s largely due to the fact that these cams have been widely trusted for generations and continue to prove their dependability. As long as you take care of your cams and keep them clean (which is recommended no matter what kind of cams you have), these C4 Camelots will last you many seasons of sending!
In the newer version that came out in 2019, they made several improvements. For one, they are about 10% lighter than their predecessors. This weight reduction brings them up to snuff with other comparable SLCDs on the market such as the Wild Country Friends and the DMM Dragons. Still not as light as their cousin, the BD Ultralight C4, but definitely something to add to your "pro" column when considering a cam that's the best bang for your buck.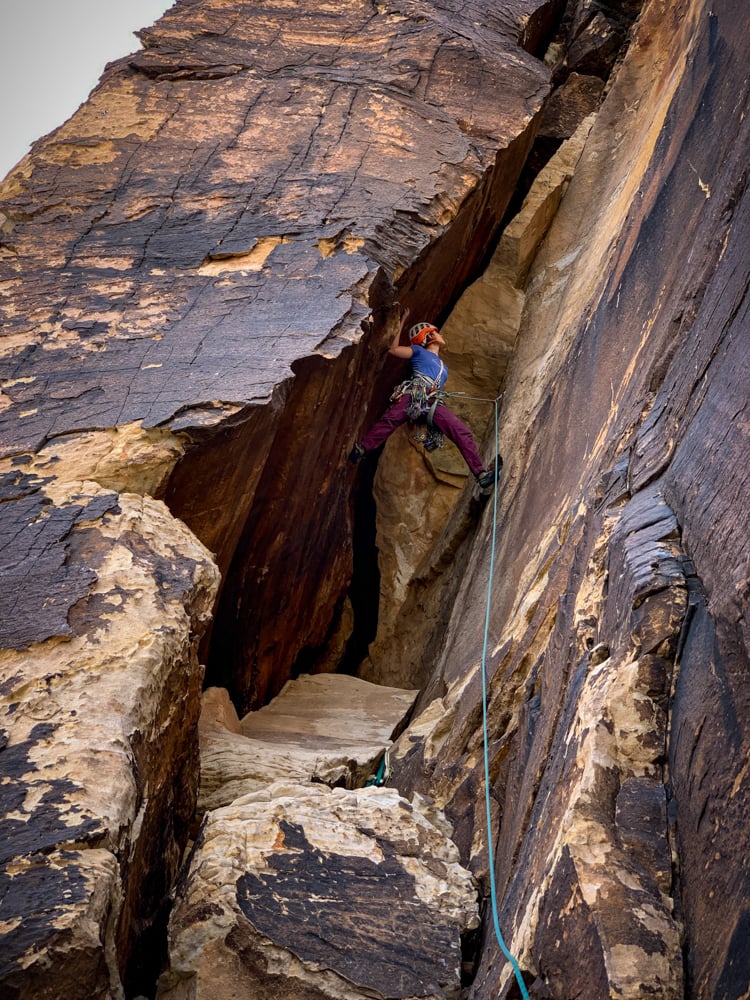 The second upgrade that Black Diamond made to the C4s in 2019 is the trigger keeper that was added to the larger sizes (4, 5, and 6). This trigger keeper allows the cams to stay nice and compact on your harness until you're ready to use them. When you're ready to place the cam, you just pull back the trigger, automatically releasing the keepers, place it in the rock, and then the lobes expand like normal. I commonly find myself fighting to keep cams from snagging on the rock. It's so nice to have one less thing to worry about while I'm climbing now! I only wish they added this feature to the #3 as well.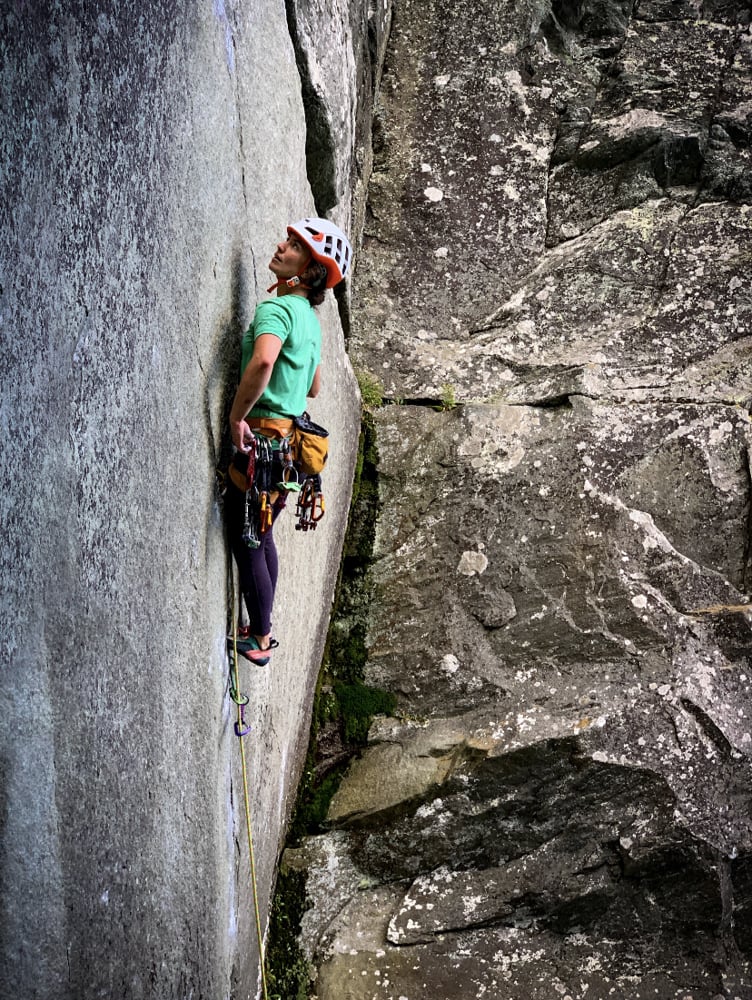 The color-coding system makes it easy to select sizes. 0.1 and 1 are red, 0.2 and 2 are yellow, and so on. I appreciate that the colors repeat with the respective numbers throughout the whole set! Once you enter the world of traditional climbing, you will notice climbers using these colors and sizes as "code" to describe sections of any given route. Being familiar with the sizing system not only helps you organize your rack but can help you sound like a trad climbing pro!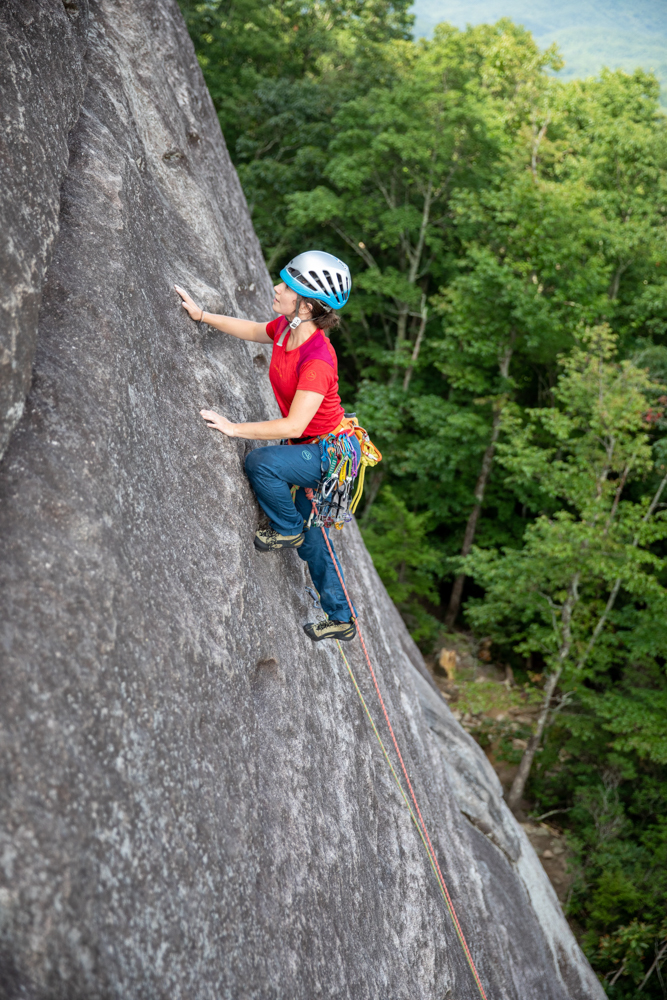 The heads on the C4s are quite wide when compared to other SLCDs on the market, and this comes with pros and cons. The pro would be that they have relatively more surface contact with the rock, making them a little stronger than some others. The con is that the wider heads limit where you can place them. Wide heads are not ideal for placing in tighter spaces such as holes or pin scars in the rock. For this, I usually choose the BD X4s which have a narrower head and an even more flexible stem.
While the lobes on the C4s heads are sometimes too wide, they still win in "range of motion" category. The dual axle design allows for a large range of motion in the lobes. This is important because that means each can will be able to fit in a wider range of cracks and you can carry less gear on your harness!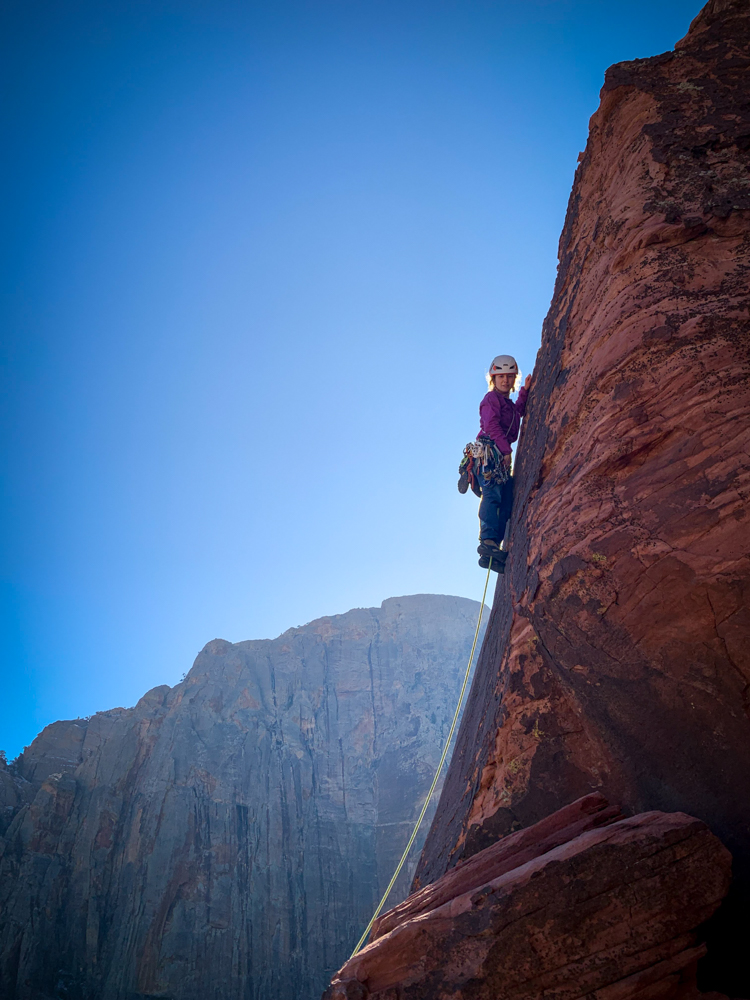 The Final Word
Overall, I think that these cams are the best on the market. They have the widest range of sizes, set the standard for durability and quality, and the sizing is universally recognized.
Shop the Black Diamond Camalot C4 on Outdoor Prolink. Not a member? Apply today!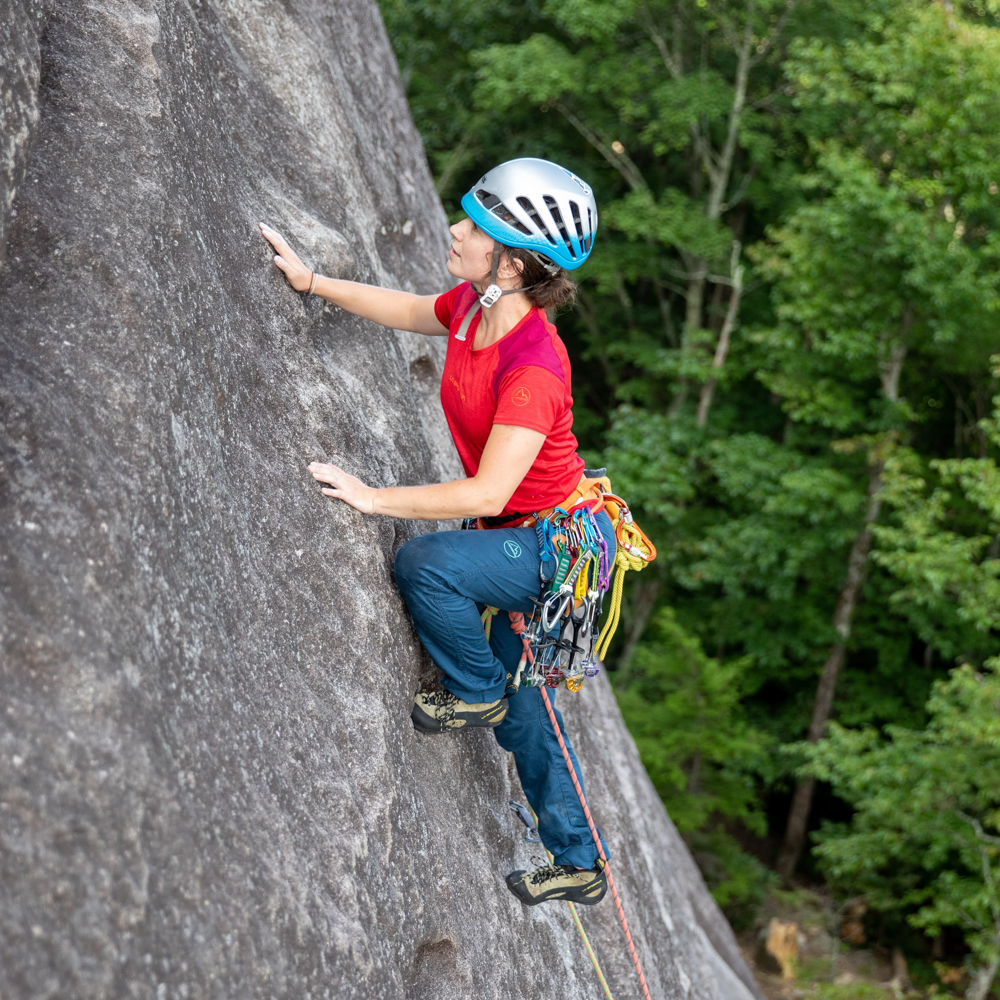 I am a climber and AMGA Single Pitch Instructor based in Western North Carolina. When I'm not guiding or instructing climbing, you can find me running or biking the trails in Pisgah National Forest. My favorite places to climb are Looking Glass Rock, Rumbling Bald, Linville Gorge, and many of our other stellar crag in the southeast!