ProView – BlackYak Women's Bakosi Jacket
Never heard of BlackYak? You're not alone. They are relatively new to the US market (starting in South Korea), and making waves in the outdoor industry with their high end (and awesome!) products. The Women's Bakosi jacket is meant for a wide range of activities, so I put it to the test winter backpacking, desert tower bagging, and general everyday use to see how it would hold up.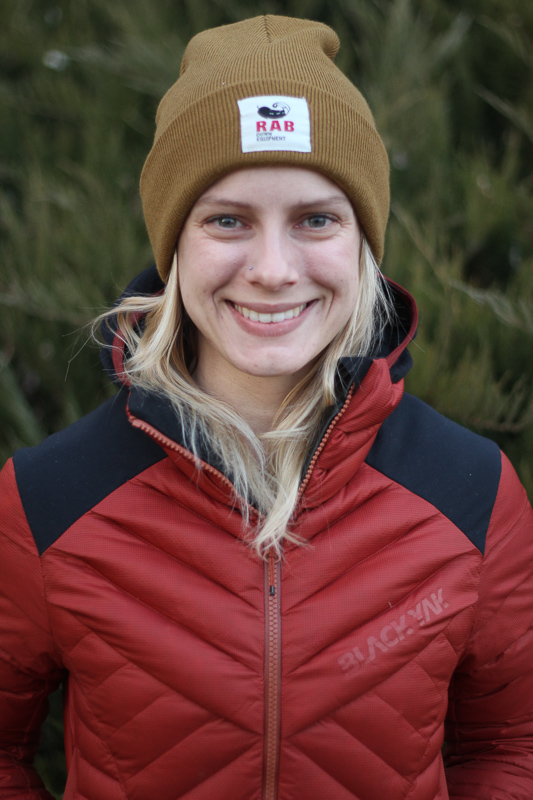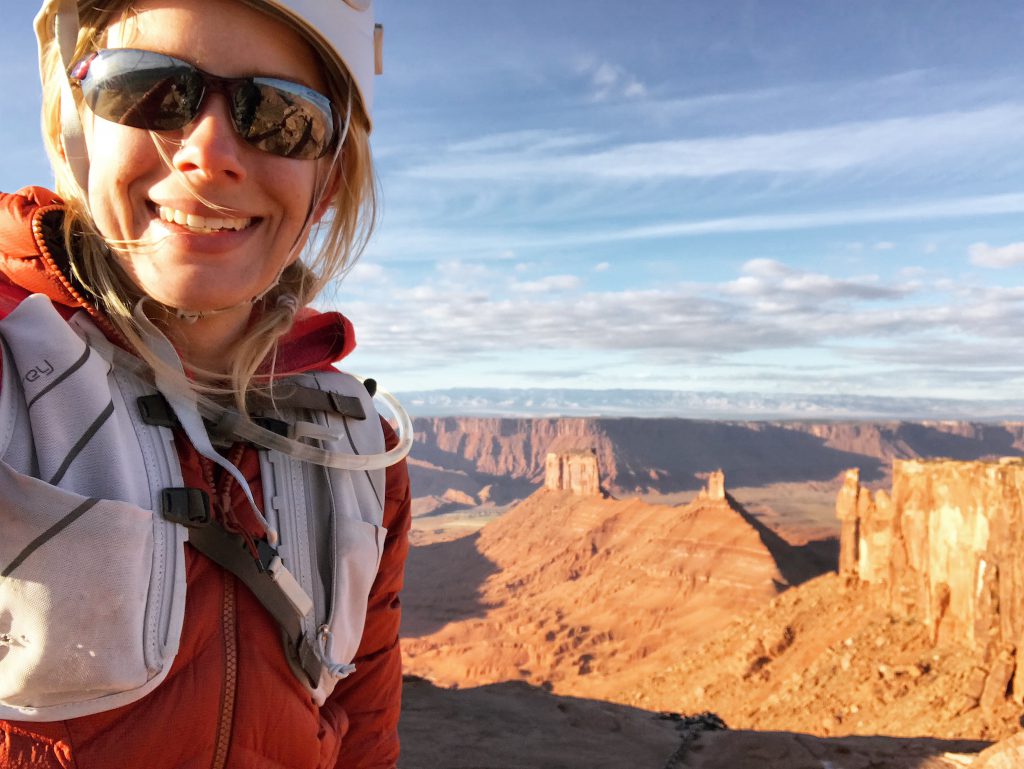 Let's start with the fit. I am usually an Extra Small, but I have a Small in this jacket. I think the XS would have fit fine, but I really enjoy the little extra room I have (usually, small's have a LOT of extra room for me.) The cuffed sleeves slide easily into gloves, and make you feel more secure during intense activity.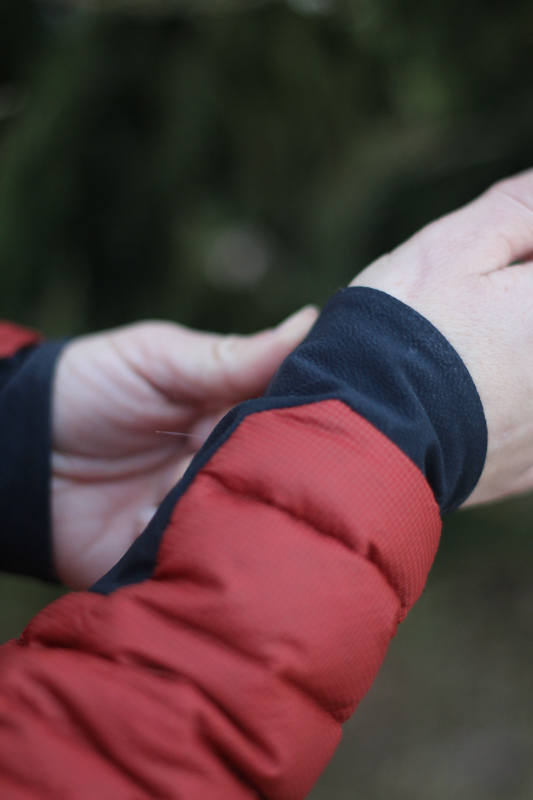 The bottom hem has an anti-slip band to keep it from bunching up. This works pretty well the majority of the time, but I found that when I was wearing a heavier pack, the jacket slid up just a bit.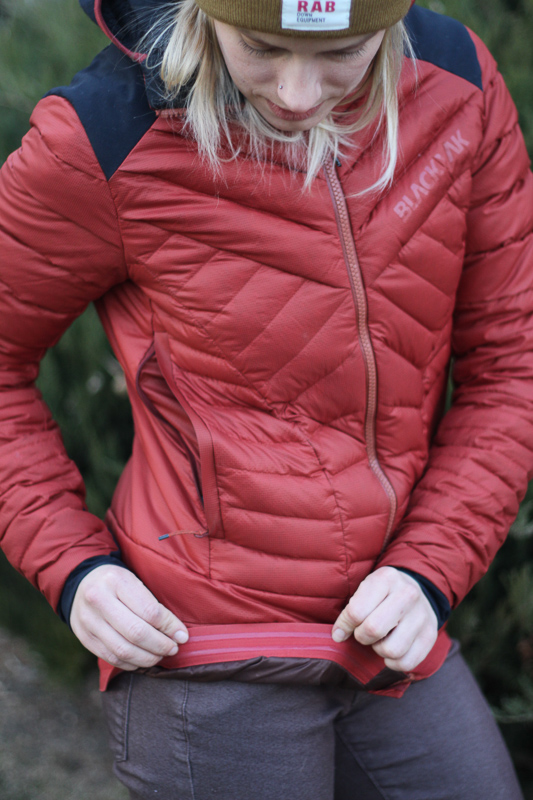 The first thing I noticed about this jacket was how well it regulates temperature. I started a backpacking trip in freezing cold wind, and everything was cold…except my core. When things warmed up, I didn't notice for a long time that I still had this layer on, it was that comfortable. The back of the jacket has a stretchy panel to allow for ventilation, and it certainly does its job. They designed the insulation to intelligently map the body's needs, adding more in areas that need maximum warmth, and less in areas that don't (like the sleeves.) I think I commented every few minutes how I felt so comfortable no matter how the temperature was changing around me.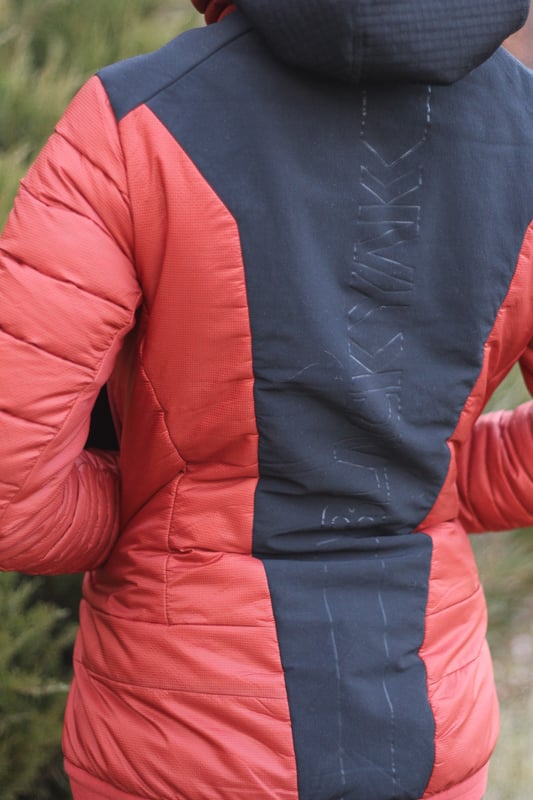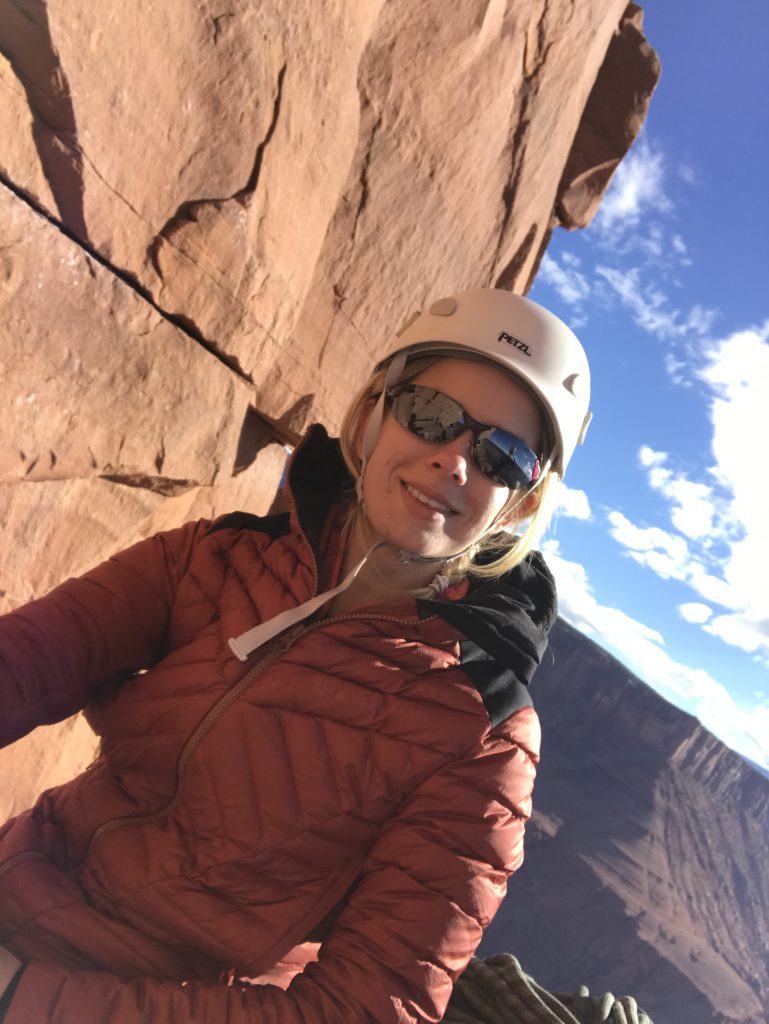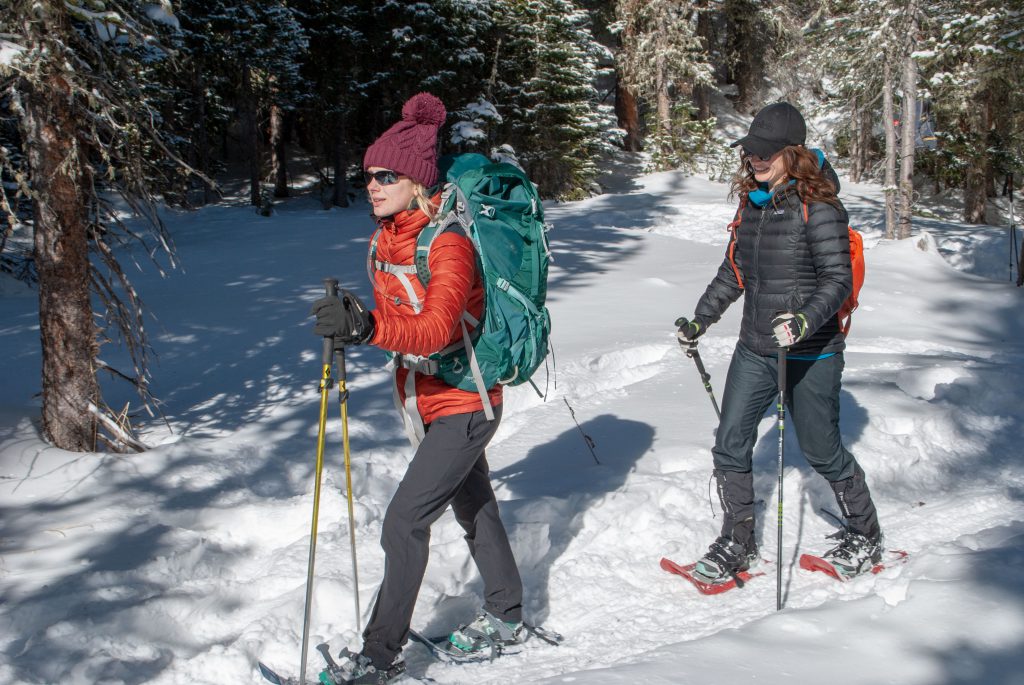 I'll say I was thrown off by the hood when I first saw the jacket. It is fitted and stretchy, with a micro-grid fleece inside, rather than a down hood like other jackets. When I'm cold, I want the maximum amount of coverage to keep me warm, starting with my head. Standing on the top of Castleton tower, exhausted, happy and cold, this hood was a lifesaver, fitting comfortably under my helmet, and because it wasn't bulky or down-filled, it fit perfectly. Score one for BlackYak, they thought of everything.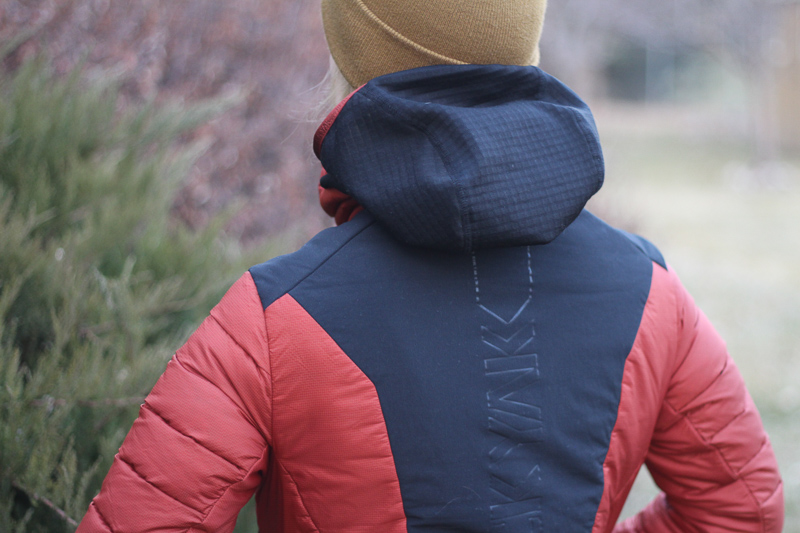 It's got a few pockets inside for small items, but harder to get into pockets easily with a larger pack on. The jacket runs long, which I dig, but that also means it's not ideal for belaying. Minor oversight in my opinion, because I'll be living in this thing this winter.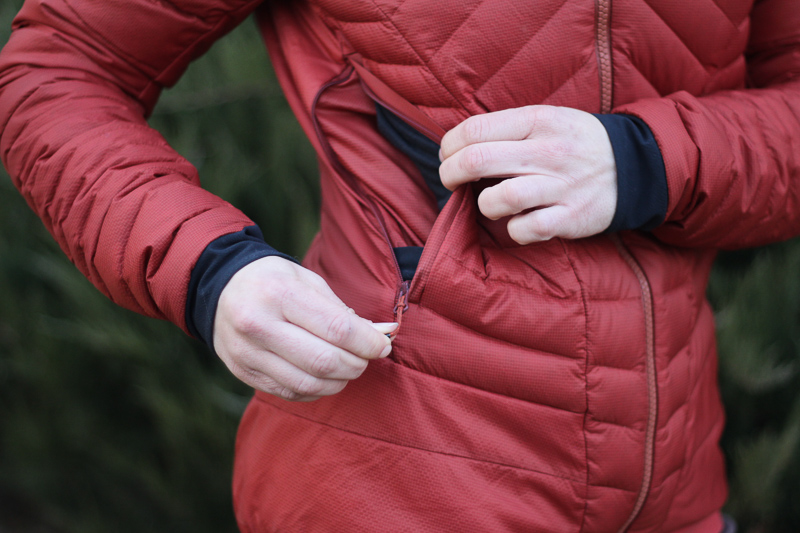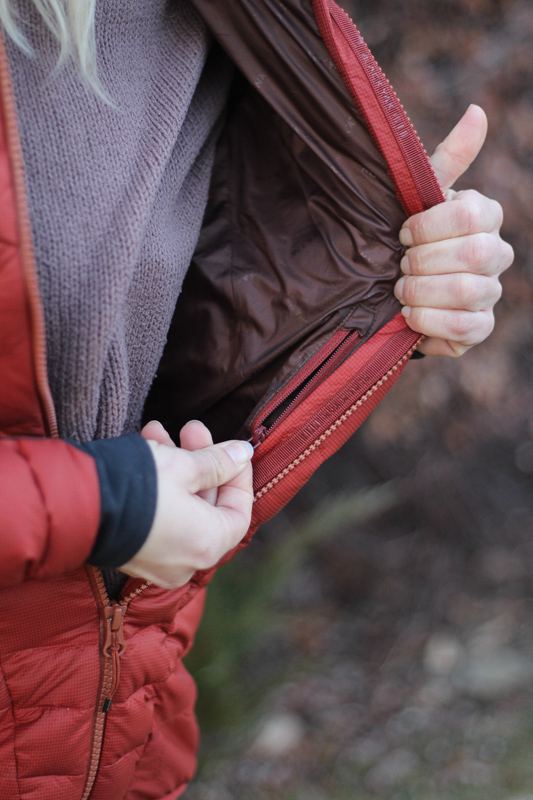 I also really appreciated how well I was able to move in this jacket. The gusseted underarms were ideal for climbing multiple pitches, and high-output activities where I really needed to move, but could also regulate temperatures effectively, especially when temperatures were dropping quickly.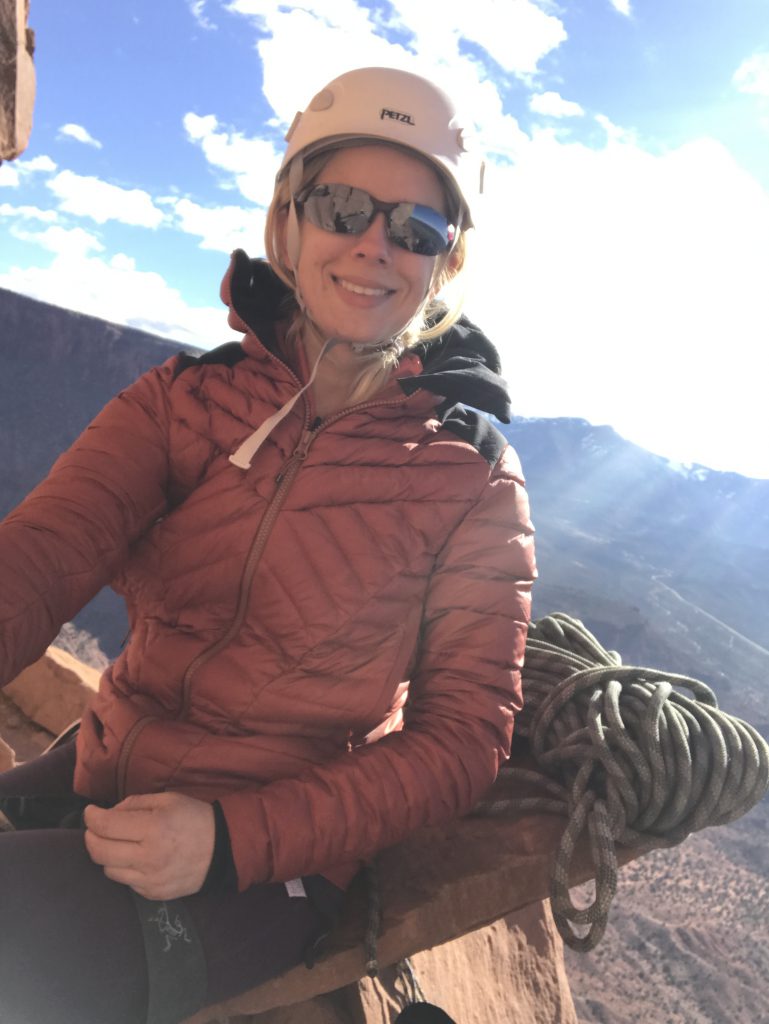 Now for the nitty gritty – The Bakosi jacket is is a very efficient mix of fabrics, including Cordura Ripstop, Codura 4way stretch, and Polartec Power Grid Fleece where needed. The jacket is filled with 750 fill goose down, weighs 500g total (17.6 ounces.) It is topped off with a DWR finish, making the jacket water-repellent (though not waterproof).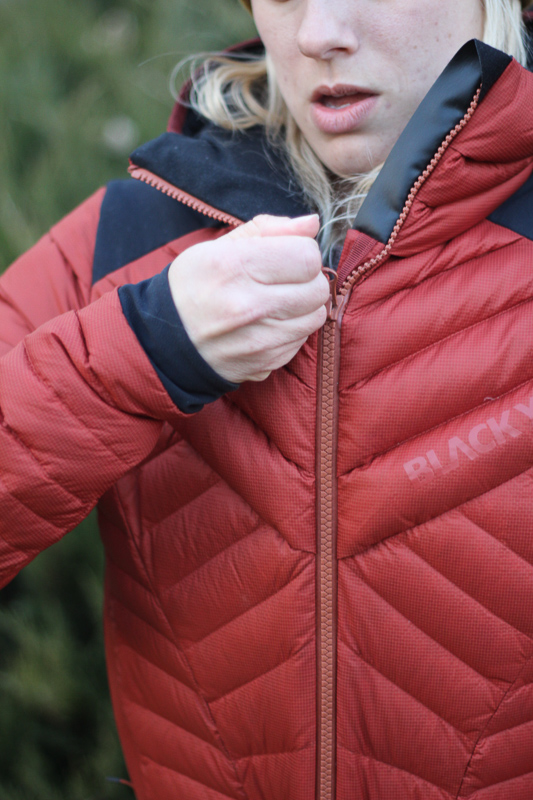 All in all, this jacket lives up to the hype, and it's become a staple for not only everyday cold-weather use, but all sorts of activities — from climbing to backpacking to backcountry skiing. If you need to move and stay warm at the same time, this jacket is for you.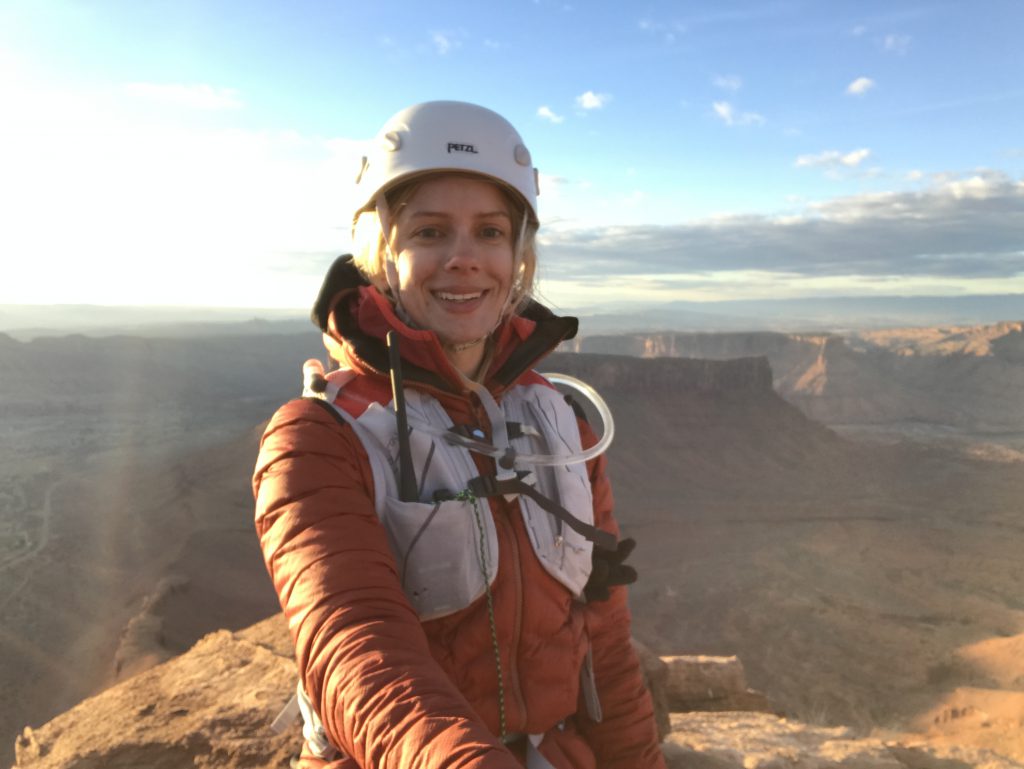 Pros
The hood fits under a helmet
Sticky waistband helps keep in snug
Tapered sleeves fit easily under gloves and feel secure during intense activity
Breathable with the stretchy back panel
Flexible and durable, definitely holds up to the elements
Fits longer than most jackets (pro AND con depending on the situation)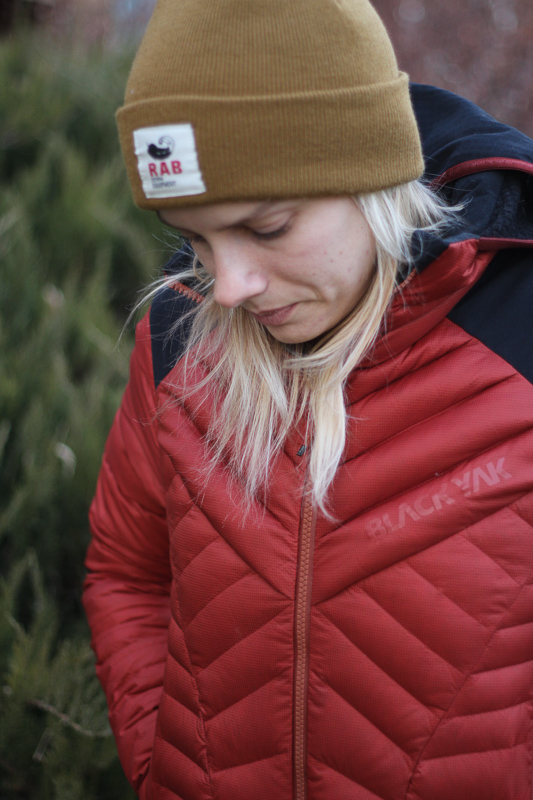 Room for Improvement
The sizing was pretty true to size, and this jacket has a nice tailored fit. Usually, smalls are very very big on me, but this small provided a bit of extra room, but not too much. I'd recommend consulting their sizing guide or trying on locally. Women's sizing guide here, Men's sizing guide here.
Pockets not easily accessible during backpacks
The fit is long, making it a bit harder to use for belaying
Shop BlackYak on Outdoor Prolink. Not a member? Apply today!
Ashley Hart is the customer service and operations guru at Outdoor Prolink. Chances are if you've emailed us before, you talked to Ashley! She is an avid trailrunner, climber, and backpacker. You'll usually find her outside, sleeping in her car in some remote location and planning her next big adventure. Connect with her on Instagram @Ashrierx.