ProView – Cotopaxi Women's Lagunas Jacket
The Lagunas jacket from Cotopaxi has been a great addition to my wardrobe. From walks around town to hiking in the mountains and ski touring in the backcountry – this jacket has done it all with me! 
Cotopaxi Women's Lagunas Jacket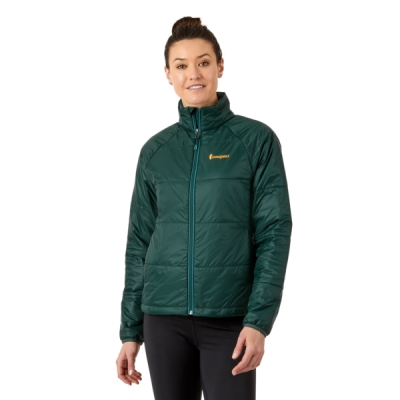 Product Description: Featuring highly packable, 70% recycled PrimaLoft® Silver Insulation, our Lagunas Jacket brings big warmth to ski tours, camping trips, and frigid city days. Made from 20D giant-ripstop nylon with a DWR finish, the Lagunas repels light precipitation like a pro. Two zippered pockets keep your hands toasty, and when you're not using the jacket, pack it into its own internal chest pocket for easy on-the-go storage.
Offer price: MSRP: $200.00
Quality

Features

Fit

Durability

Eco-Friendly
Summary
The Lagunas jacket is a lightweight, super packable, insulated coat that is perfect for ski touring, chilly hikes, and walking around town. 
Pros
Lightweight
Packable
Uses partially recycled insulation

 
I first started wearing this jacket for dog walks around my neighborhood. Once it passed the "stays warm during dog walks" test I decided to take it on a weekend trip to a fire lookout. It was an eight-mile round trip hike to get in and out of the lookout. The first day hiking in was clear, sunny, and cold. We arrived at the lookout and spent the weekend chopping wood, enjoying drinks on the deck, and reading books by the fire. The jacket was great for all of the above! The last day hiking back to the car was basically a white out blizzard but I stayed warm and dry thanks to the PrimaLoft Silver Insulation and DWR finish on the jacket.
With winter weather hiking checked off my list, I wanted to try ski touring in the jacket. I took it up to my local backcountry route before work for a quick 30-minute lap. It was snowing on the way up and I stayed warm (maybe too warm) and dry the entire time. Because the jacket is lightly insulated it fits well underneath my ski shell on the way down. Lastly, I took it out on a longer weekend ski tour. It was a cold and sunny day in Central Oregon so we zipped out on our sled to get some turns in. The Lagunas jacket was the only insulated layer I used for the entire trip – from riding on the snowmobile to skiing downhill, it kept me warm the entire time. Having a smaller avy pack, I appreciated that it packed down small enough to fit inside my pack without taking up too much space. 
Fit
I am 5'4" and have a short torso so I typically wear a size small. The small in this jacket was true to size and had enough room for me to fit a base layer underneath. The Lagunas is a lightly insulated jacket which made it great for layering underneath a larger shell, like my ski jacket. Similar to most insulated jackets, it is not very breathable. I only felt like this was a problem when touring uphill for long periods of time because I overheat easily. When it came time to shed my insulating layer, the jacket was so packable I could just throw it in my avy pack when I got hot on the uphill. 
Features
There aren't many bells and whistles to this jacket, although it does have an internal chest pocket that you can pack the entire jacket into which makes it ideal for backpacking and fitting inside smaller packs. It's also super lightweight so it won't add much to your overall pack weight. I love the look and style of the jacket. The deep maroon color with navy zipper details and the small pop of color from the logo makes it a jacket that both blends in and stands out. It's fun to wear around town with jeans and blends in nicely with my ski bibs when out on the slopes. 
The one feature that I felt like I was missing from this jacket was a hood. I prefer to have a hood on all of my jackets for added warmth, inclement weather, and sun protection. I found myself using a base layer with a hood underneath the Lagunas jacket to make up for the lack of hood on the jacket itself. 
Durability
Over the months of testing this jacket it has held up well with no wear or tear. Both the internal and external zippers have continued to work well in both cold and snowy environments. The shell and lining of the jacket are made from 20D giant-ripstop nylon with a DWR finish. The DWR finish makes it ideal for light snow, but I would not wear the jacket in super wet or extreme snow conditions. 
Friendliness to Earth
I love reviewing Cotopaxi gear because I'm always excited to see how they use recycled and repurposed materials. The Lagunas jacket insulation is made from 70% recycled polyester. This approach is part of Cotopaxi's larger Gear for Good philosophy. Their philanthropy-based business model, company culture, and sustainable product design are all part of their desire to use business as a vehicle to make an impact. As a certified B Corp company, they put 1% of revenue toward addressing poverty and supporting community development. If you want to learn more about their impact, you can do so here. 
The Final Word
The Lagunas jacket is great for everyday walks around town and is the perfect lightweight insulated layer for backpacking or ski touring in the backcountry. The fit is great as a stand-alone jacket and is easy to layer underneath a larger shell for added warmth on cold and windy days. My only gripe is the lack of a hood, otherwise, this jacket is an excellent packable companion for your front and backcountry pursuits. 
Shop Cotopaxi Women's Lagunas Jacket on Outdoor Prolink. Not a member? Apply today!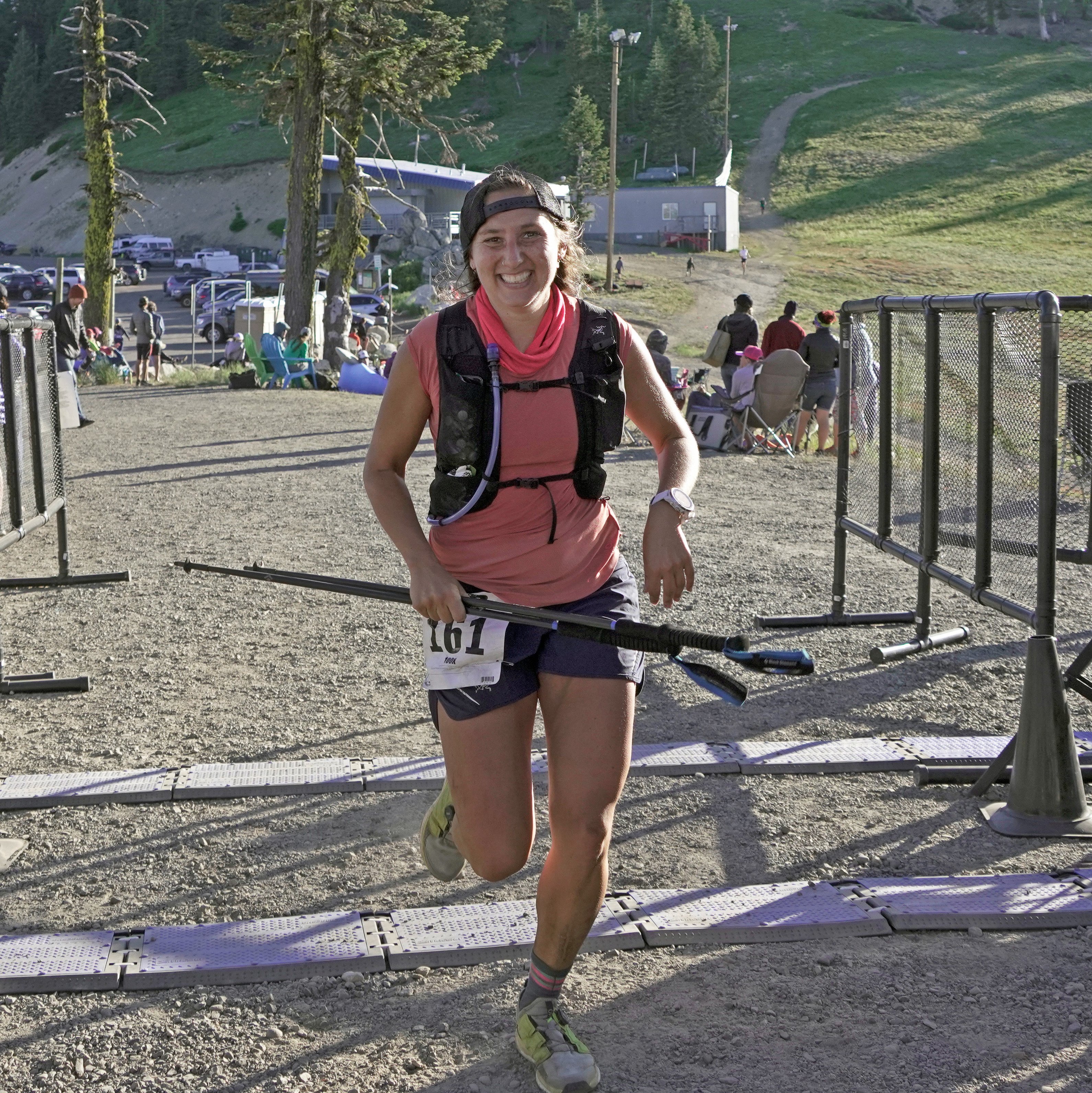 Dani Reese is a midwestern lightning bug based in Sawtooth City, Idaho. She is the Community Manager at Ruffwear, an outdoor performance dog gear company based in Bend, Oregon. Dani is passionate about dog adoption and creating community wherever she goes. In addition to more than 10 years of professional marketing, Dani brings a deep passion and authentic approach to each person and project she meets. These days you can find her trail running, backpacking, and skiing with her pinecone obsessed dog, Vilas. You can follow their adventures on Instagram at @danioutdoors.