ProView – Darn Tough Hunter Socks
I received three pairs of the Darn Tough Hunter socks: the Hunter Over the Calf with Extra Cushion, the Hunter Micro Crew Cushion, and the Hunter Boot Sock Full Cushion. I had a few different options on areas and ranges where I got to try these socks out.
Darn Tough Hunter Socks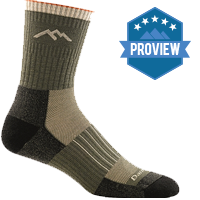 Product Description: Darn Tough Vermont Socks are purpose built premium merino wool socks made in Vermont, USA. Our socks are guaranteed for life to be the best fitting, and most comfrotable.
Offer price: $22.00-$30.00 MSRP
Quality

Features

Fit

Durability

Eco-Friendly
Summary
Your feet are one of your most important tools, take care of them. These socks aren't super heavy, they never stunk like wet dog, and never stretched out. They do need to be worn a few times before really wearing them on a big hike.
Pros
Soft
Warm
Comfortable
Merino wool
Cons
Need to be worn in a bit
May require liner sock for people who are prone to blisters
Hunter Boot Sock Full Cushion
I received them just before my Elk hunting trip to Idaho. It was the perfect line up. The temperature during the days was in the mid-70s, and at night it was in the mid-40s. These are great temperatures for the Hunter Boot Sock with Full Cushion. Seeing how I was hiking around a lot in these socks and my feet were rubbing in a lot of different areas, I did create some small hot spots. I only had the socks for a week, what should I have expected? My feet never get blisters and I still didn't get blisters with these. Some people I know would have needed a liner sock to prevent such an occasion. After the first day of hard hiking and scouting for Elk, the socks were fine. It was the ash in the air from all the fires that gave us the problems. 
Hunter Micro Crew Cushion Socks
I never had to touch the lighter Hunter Micro Crew Cushion Socks until I got back to Ohio where opening day of Archery Season opened just the week after we got home from Idaho, empty-handed. The first few weeks of hunting were warm days, making the Hunter Micro Crew Cushion Socks great for those long hikes back into the woods to get away from the lazy hunters that hop out of their trucks and only go a few hundred yards back. 
Hunter Over the Calf with Extra Cushion
As archery season pushed on, I'd wear the heavier Hunter Boot Sock Full Cushion to breaking out the big guns, the Hunter Over the Calf with Extra Cushion. Immediately, I knew my feet were going to stay warm while I sat on the ground waiting for a White-tailed Deer to walk by. I had to loosen my laces on my boots to get my feet in with the bigger socks. I got my feet wedged in and comfortable, then took to the woods. My hunting area was about 1.5 miles back on a peninsula, pretty far back from everything else. Being public land, I had a nice mountain bike trail to take for about the first mile. My wife would always claim how she would see White-tailed Deer while on her bike rides. I'd encounter a deer every once and a while, but not able to shoot my recurve bow because I was on a trail used by hikers and bikers as well. I finally made it to the end of the peninsula and my spot where I'd choose to hunt. My feet were still comfortable with the heavier over Hunter Over the Calf with Extra Cushion. I had zero hot spots and my feet weren't soaked in sweat from when I usually wear my cotton socks. I sat for a while and waited for the sun to come up, figuring my feet would get cold, as usual. But they never did! My feet stayed comfortable the entire time as it was in the mid-40s due to a cold front that had pushed in. After an hour of sitting patiently, a stick snapped and some leaves rustled to my right…It was a Doe, a Deer, a Female Deer. She approached, with me being downwind, I was in the perfect setting, the wind wasn't carrying my scent. As she crossed behind trees, I'd make my large movements, such as bringing my bow up, or drawing back. She crossed in front of me at 20 yards and I released my arrow. A clean pass-through from my arrow. I learned while processing her into manageable pieces to fit into my game bags (special bags made for holding pieces of meat that keep flies off the meat) that I had passed through both lungs with a broad head designed to help with the animal expiring as quickly as possible. She didn't even run 40 yards before she had passed.
I got my hunting pack on (which is also made in America, just like the Darn Tough Socks) and carried well over 50 pounds of fresh venison meat back out of the woods for over 1.5 miles. My pack with all my gear and everything was well over 65 pounds. I got back to the vehicle to drive home and my feet didn't hurt, they were a little sweaty this time from a harder hike out, but it got done and my feet were fine the entire time.    
Features
I wear a size 10.5 US boot size and the fit perfectly in the large sock size
The Forest color option is really cool looking and the Charcoal is cool was well. You won't notice the nasty yellow color that your dad's white socks would get.
The Hunter Micro Cushion Crew is much thinner on the top of the foot and the sock comes to just over the boot line above the ankle. The Hunter Boot Sock Full Cushion comes up just below the calf and is a little bit thicker on the top of the foot. The Hunter Over the Calf Extra Cushion is what's in the name. It came up just below my knee and the cushioning around the foot is a lot thicker than the other Hunting socks that Darn Tough offers.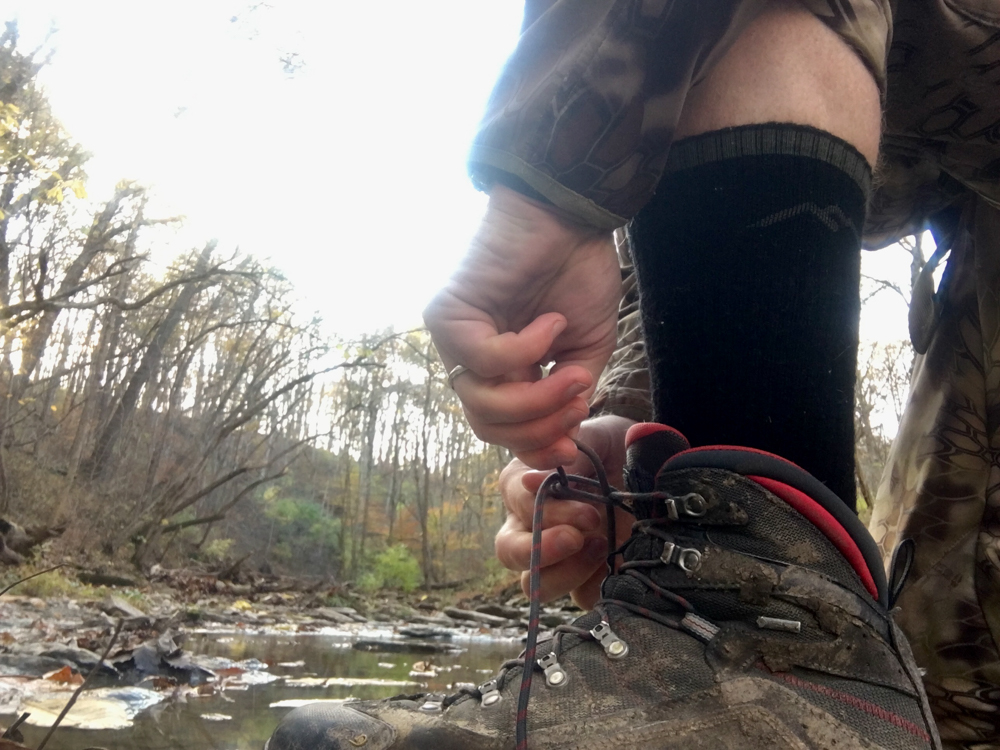 Being wool socks, they don't pack down like hiking pants or anything crazy. But I have learned from being in the Marine Corps and deployed to Afghanistan, socks are worth the room to carry.
These socks performed as I'd hope out of Marino Wool products. My feet never smelled while we were gone all week in Idaho and they kept my feet warm in the cold and cool in the warmth.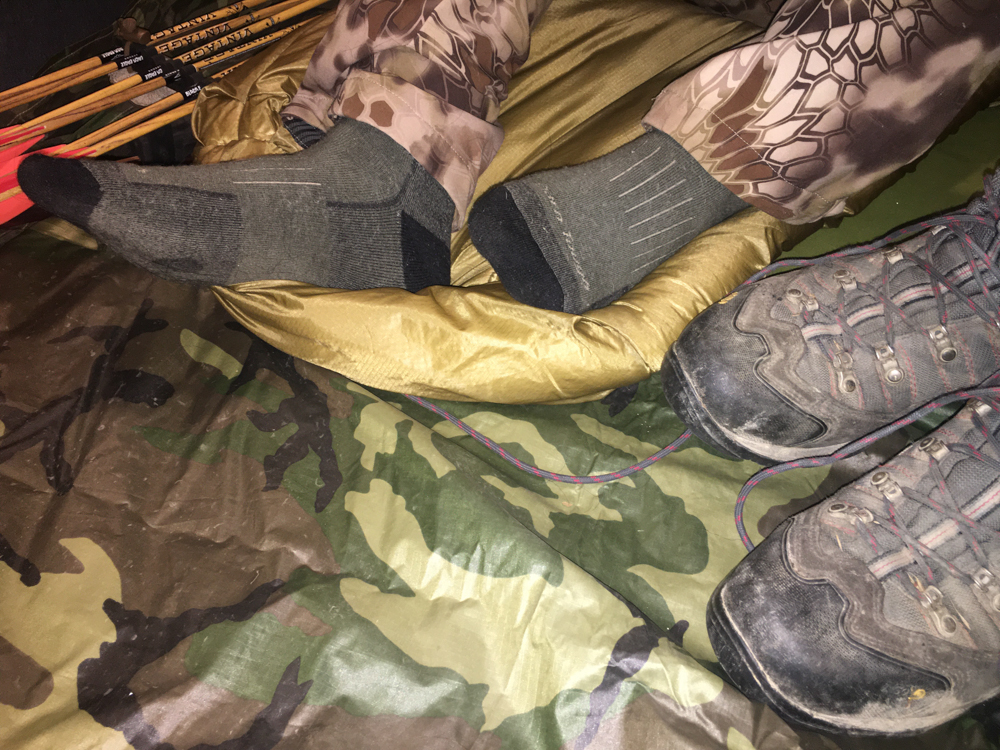 these socks are very "Tough" as in the name. The socks never stretched out and sagged down like some socks do, causing it to be very uncomfortable. 
I would get these socks and recommended them to other hunters or people in general. I've already told people about them and how much I enjoy them. I reach for them over any of my other socks now.
Friendliness to the Earth
Even on the website, the CEO mentions that there is waste caused by making these products and that it is hard to avoid. But they do what they can to reduce that. Darn Tough uses recycled nylon in their products instead of just buying it firsthand. 
The Final Word
Your feet are one of your most important tools, take care of them. These socks aren't super heavy, they never stunk like wet dog, and never stretched out. They do need to be worn a few times before really wearing them on a big hike.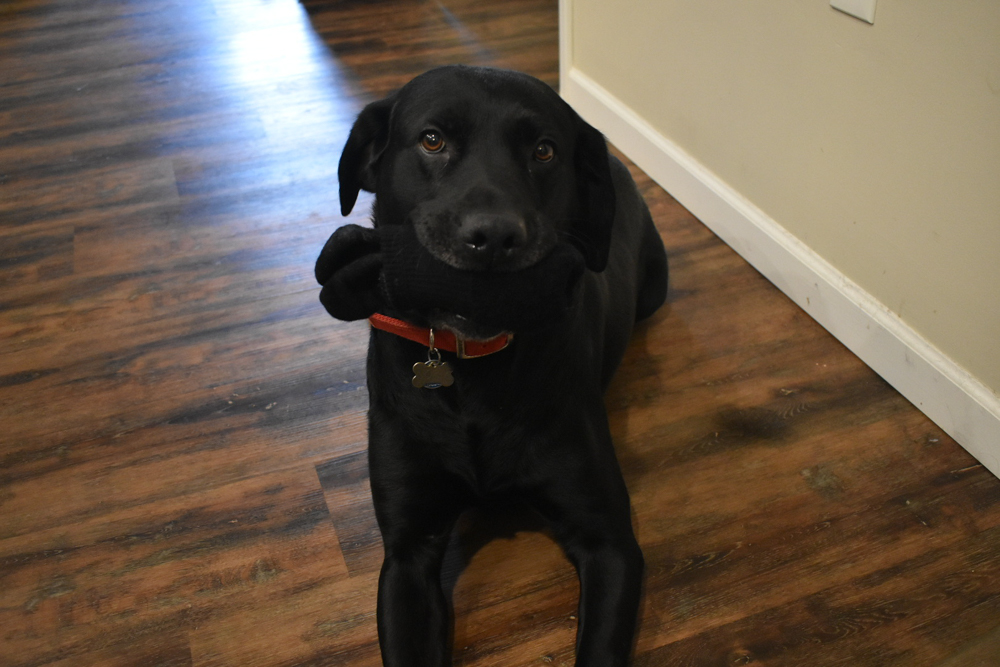 Shop Darn Tough on Outdoor Prolink. Not a member? Apply today!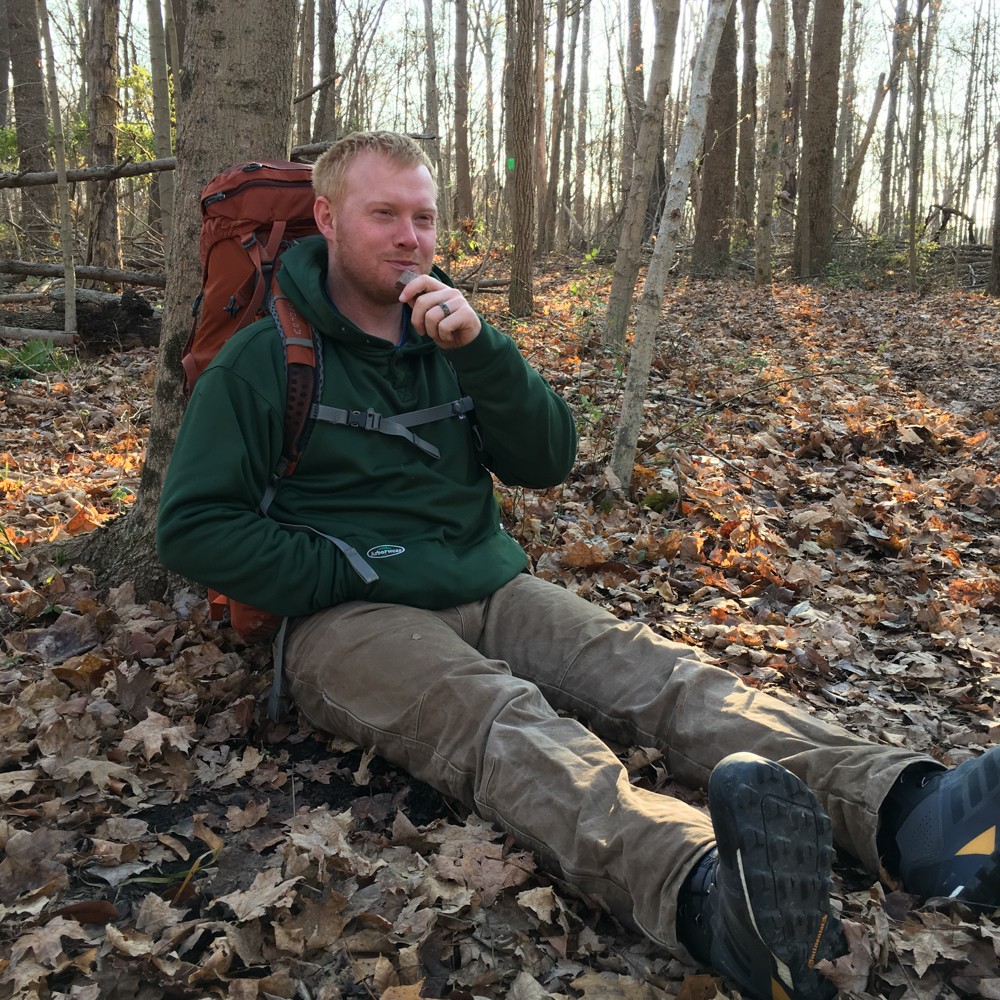 I am an avid outdoorsman and do a lot of backcountry camping and hunting. I have several degrees in Wildlife and Fisheries, where I've done a lot of field research and spent up to a month at a time in the field rehabilitating Avian species. I am also trained in rope rescue from the National Ranger Training Institute. I've spent my time in the Marine Corps doing various things such as teaching explosives and the Marine Corps hand-to-hand combat program and being deployed to combat areas in Afghanistan. Now I spend my time as a Fisheries Biologist at a Hatchery and getting out to practice with my bow as much as I can and spending time with my wife and my two Black Labs.