ProView – Edelweiss Scorpion Harness
This season I have been climbing in a gem of a harness: the Edelweiss Women's Scorpion Harness.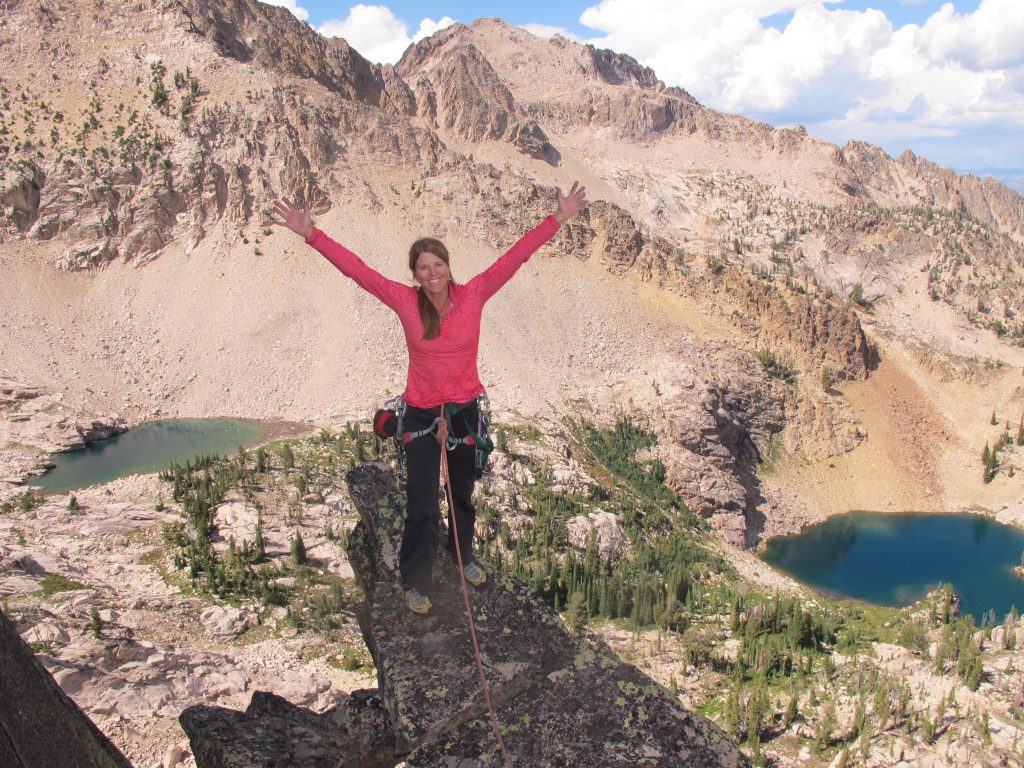 First off, I love the weight of it. It is lightweight without compromising on the number of gear loops (four are mandatory for me) or the width of the waist belt (wide enough to be comfortable when hanging is necessary). It is so light that I feel like my chalk bag is actually heavier than the harness (time for a new chalk bag!) Although lightweight, it carries a rack of trad gear or quick draws equally well – you can cinch the waist up tight and the trad gear will not sag. I do prefer it in the sport climbing scenario (more on that below).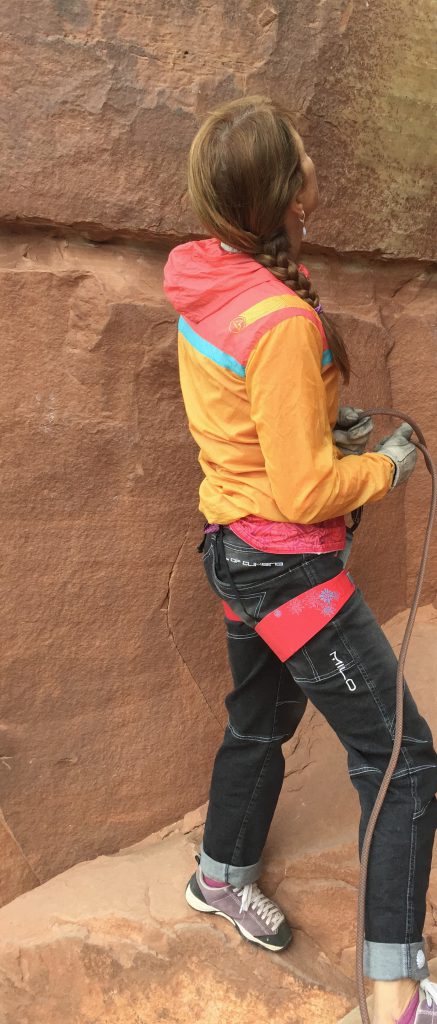 The harness is true to size, at least in my size (1) and is super comfortable. The belay loop is big enough to allow for the rise of the harness to fit gals of different heights. The leg loops are adjustable which is great for fitting the different layers of clothes I am wearing in different seasons. There are two quick-adjusting buckles on either sides of the belay loop which make it easy to get in and out of and easy to equalize.
My only comfort complaint is that for some reason when lowering, I sometimes end up coming down crooked. I am not totally sure what causes this…maybe the knot keeper on the leg loops is too wide and my knot slides off to one side? This is something I have to investigate further.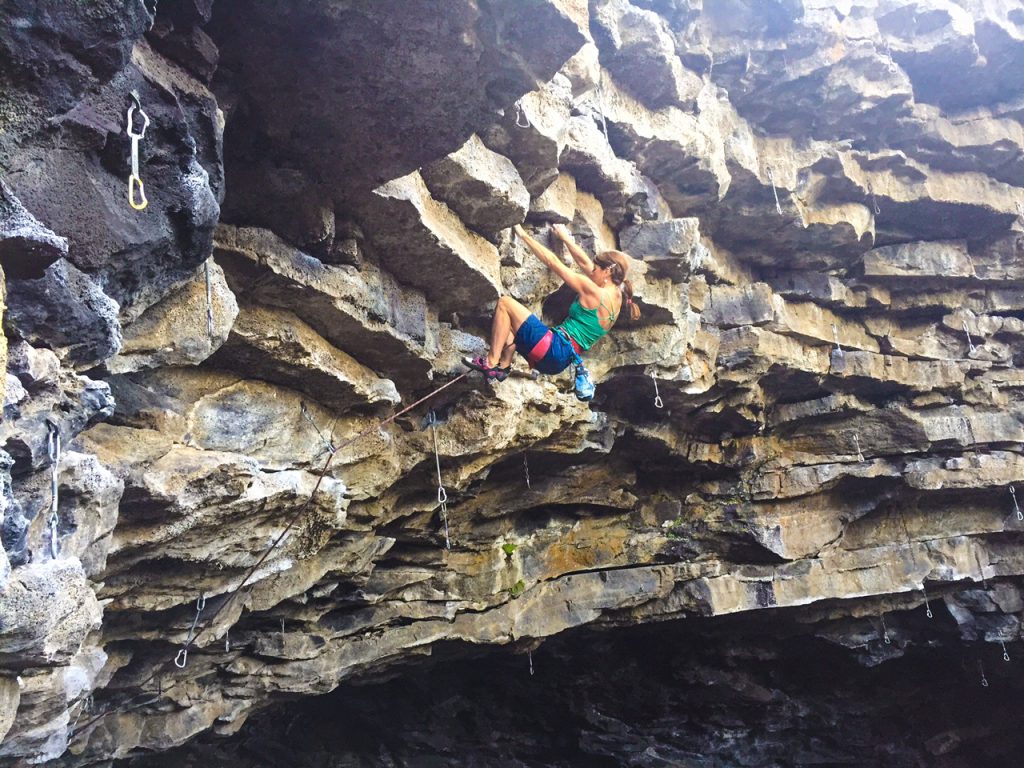 As far as durability, I think this harness is designed more for a sport climbing environment. I spent a day climbing long corners at Indian Creek and the leg loops took a beating that would not last an entire Creek season (without some sort of reinforcement). I have been climbing sport routes in it ever since and it is holding out well and showing very little wear. I am sure in a granite environment (sans the incessant lay-backing and body contact of Indian Creek) this harness would do just fine.
Finally, back to the jewel part of it: I love the color! It is a fun color of poppy red with blue Edelweiss flower accents. I am happy that the climbing companies are giving us fun color choices to spice up our gear. Overall I really like this harness and would recommend it to my friends to check out.
Shop Edelweiss on Outdoor Prolink. Not a member? Apply today!
Kim Jacobs and her husband own an international adventure travel company called Mountain Spirits that takes people trekking, skiing and climbing all over the world including Asia, Europe and South America.  When Kim is not working, she is climbing rocks somewhere on this planet, normally close to where she just finished guiding be it Utah, Idaho, Thailand, Spain, Italy, or Argentina.