ProView – GRAYL UltraPress Water Filter & Purifier Bottle
I have been a dedicated chemical tablet user for as long as I have been adventuring in the outdoors. Tablets are lightweight, dependable, and simple to use. All was well until I started working on a glacial river this summer. While mainstream media will have us believing glacial water is clean and pure, this is not always the case. The river I have been working on all summer is full of silt, sediment, decaying fish, human trash, and animal waste. At times, the turbidity is so high, the water resembles chocolate milk. Long summer days spent in the field required large amounts of water to keep me hydrated. I laughed at the irony of carrying 2 to 3 water bottles a day while working on the river system. To make matters even more complicated, my office does not have potable water. If I failed to fill up before leaving home, I was in for a long day.
GRAYL UltraPress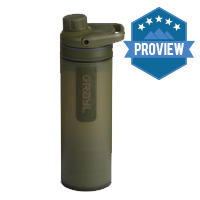 Product Name: GRAYL UltraPress
Product Description: Compact, discrete, and ridiculously easy to use—the UltraPress® Covert Edition fits into any pack pocket (or cup holder), requires zero setup, and makes 16.9 ounces of clean purified water in a blazing fast 10 seconds (3L/min). Stealth on-the-go filtration and purification for the hiker, backpacker, hunter, or global adventurer seeking discretion and fast-flow purified water for drinking, filling hydration reservoirs, or cooking. Simply—Fill. Press. Drink
Offer price: MSRP $89.95
Quality

Features

Portability

Durability

Eco-Friendly
Summary
They GRAYL UltraPress is a fantastic piece of gear for anyone needing to purify water on the go. It is compact, easy to use, and durable. Not only does it remove waterborne pathogens and filter out sediments, it also contains active charcoal to help absorb chemicals, flavors, and odors. I have put mine through the ringer over the last month and have yet to be disappointed.  
Pros
Uncomplicated to operate
Compact size fits in a variety of holders
Quick access to drinking water
Cons
Takes some strength to press
Heavy for a water bottle
Takes longer than the advertised time
Function/Performance
To say I was excited to see my GRAYL UltraPress arrive in the mail was an understatement. I promptly tested out the bottle in my kitchen. I learned quickly that firm, even pressure on the top of the bottle is a must to avoid spilling. I recommend setting the bottle in a sink or directly on the ground while getting a feel for pressing. It does take a fair amount of strength to press the bottle. My first couple presses indoors took about 12 seconds. In the field, my press time is closer to 30 seconds. GRAYL does specifically state that the press time does increase when treating water with high amounts of sediment, so this came as no surprise. I treated water from the silty river, in areas with tidal influence (though not full-on salt water), and beaver ponds. I was always left with clean looking and tasting water.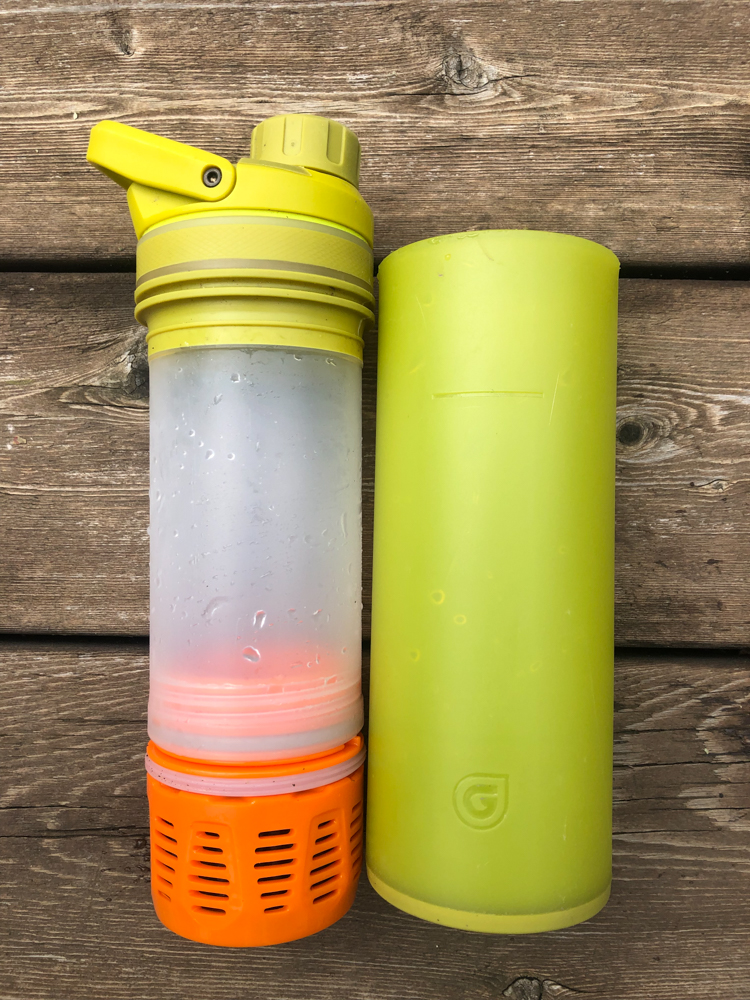 Features
The features for this bottle are simple, yet well thought out. The outer "cup" detaches and is used to collect water. The water bottle and filter portion is then pressed into the cup to clean the water. I love being able to drink directly out of the system through the small opening. The entire lid of the water bottle does also come off and is useful if you are trying to filter a larger amount of water for filling a larger hydration system or cooking. Both tops close very securely. Because much of my time at work is spent bushwhacking, I keep my water bottles inside my bag to avoid snagging on brush. I never had a problem with this system leaking into my pack. The handle for the water bottle is quite durable making it possible to clip or tie onto a pack, raft, boat, etc.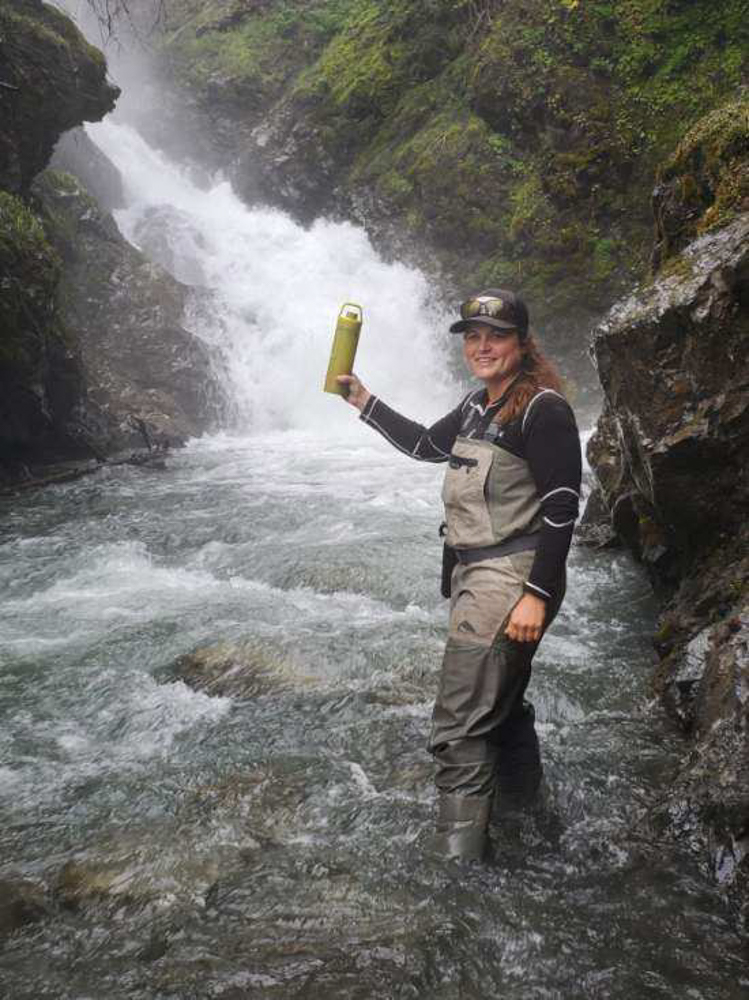 Weight/Packability
Size wise, this bottle is much smaller and easier to pack than any of my other bottles. It easily fits into the holders on any of my backpacks as well as the cup holders in my car. (Handy for post work hydration!) At 12.5 ounces empty, it is much heavier. It also only holds 16.9 ounces of water. While I love this bottle for use while staying in close proximity to water, I do not find it practical for carrying into higher terrain. That being said, I will carry this bottle for any road trips or travels where I am uncertain of drinking water safety and weight is not a concern.
Durability/Construction
Every bit of this system is well constructed and durable. The bottle itself is made of high quality materials and does not feel the least bit flimsy. The seals on the caps are great and do not leak. The handle is very solid. Even the inner bottle and filter are rugged. On a daily basis, I toss this bottle into my work pack jumbled in with other gear, regularly drop my pack without a thought, and often slip and fall onto my pack while navigating the river system. This bottle does not have a single scratch or dent. Apart from the mud it often collects, it looks as good as the day I took it out of the box. I expect this system to last for a very long time.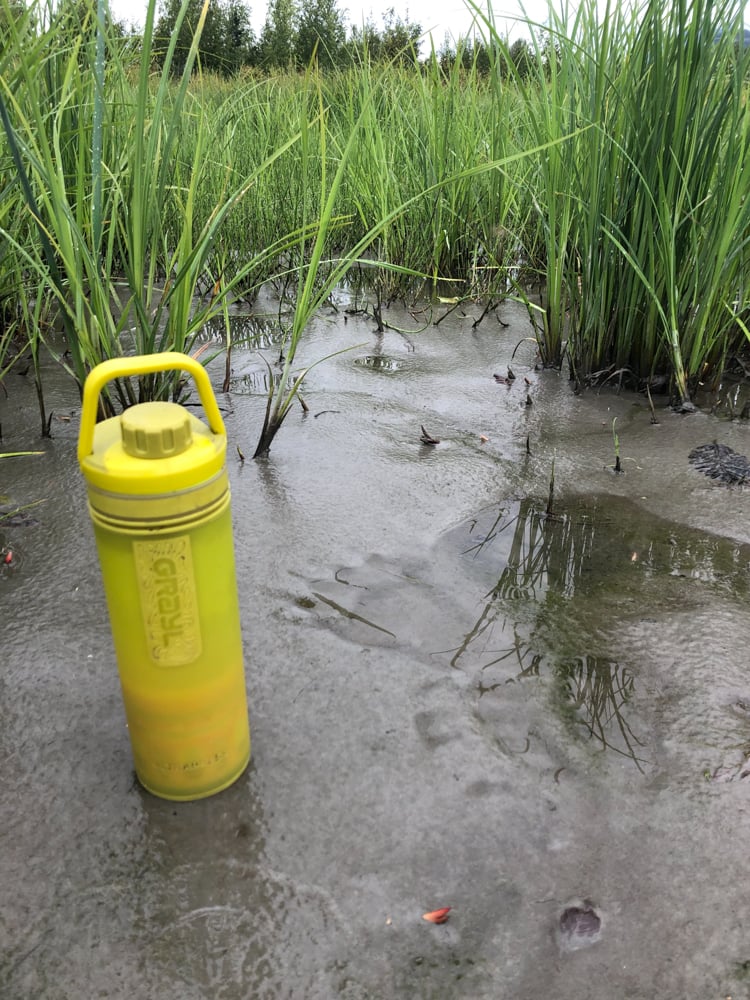 Eco-Friendliness
Any reusable water bottle has a degree of eco-friendliness. I think we can all agree that eliminating as many single use plastics as possible is important. The added filtration element extends the eco-friendliness. I never use single use plastics at home, but have had to when traveling to other countries. This system would help reduce that need. GRAYL also states that starting in the summer of 2022 they will launch their zero waste initiative allowing used filters to be returned and recycled through a partnership with TerraCycle. As of the end of August 2022, I could not see that this program was launched, but it will be a great step in reducing waste since the filters are a large size. GRAYL does also support a number of conservation organizations, but I could not find information on any steps GRAYL takes during production to reduce environmental impacts.
The Final Word
My GRAYL UltraPress is by far my new favorite piece of gear for working on the river. Not only does it eliminate the need for me to carry multiple water bottles, I have access to clean, cold, refreshing water at any time. (No more water from bottles that have been baking in the sun all day!) Though the weight of the system does not make it practical for activities when you are going ultra-light, it is perfect for hiking along water systems, boating, rafting, fishing, car camping, and traveling. I highly recommend a GRAYL system for any adventurer looking for an economical, dependable, simple filtration system.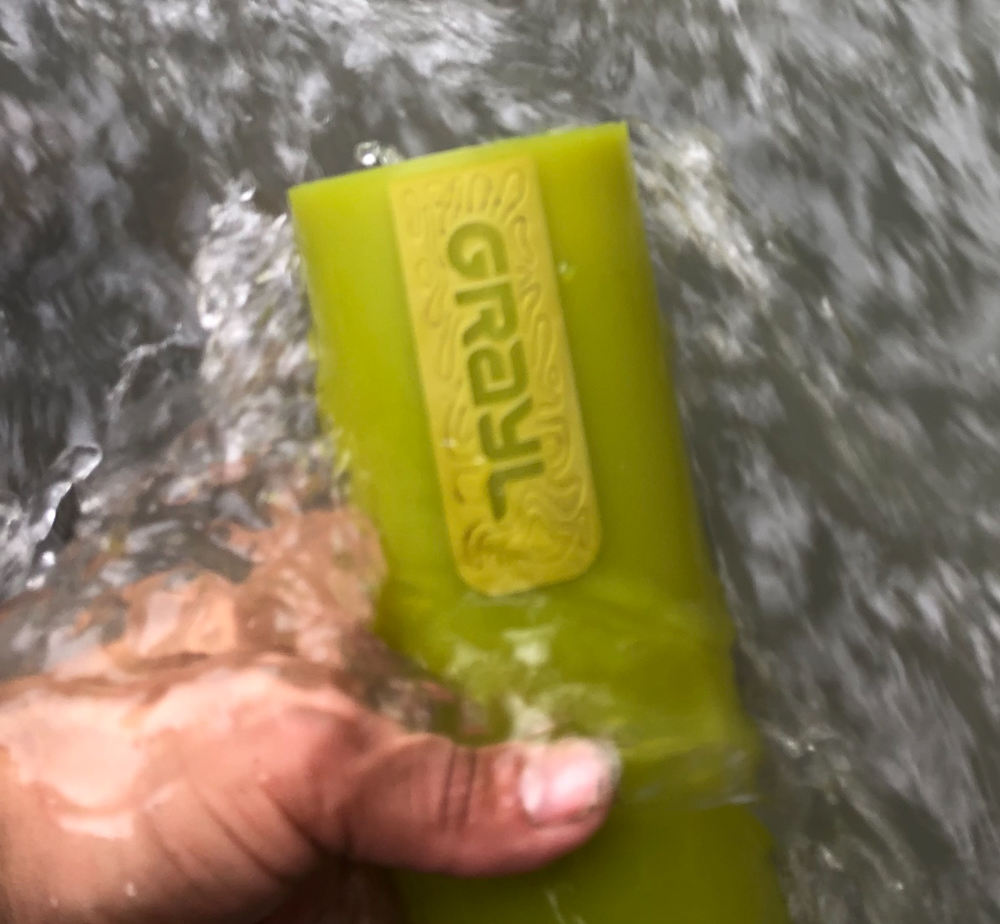 Shop the GRAYL UltraPress on Outdoor Prolink. Not a member? Apply today!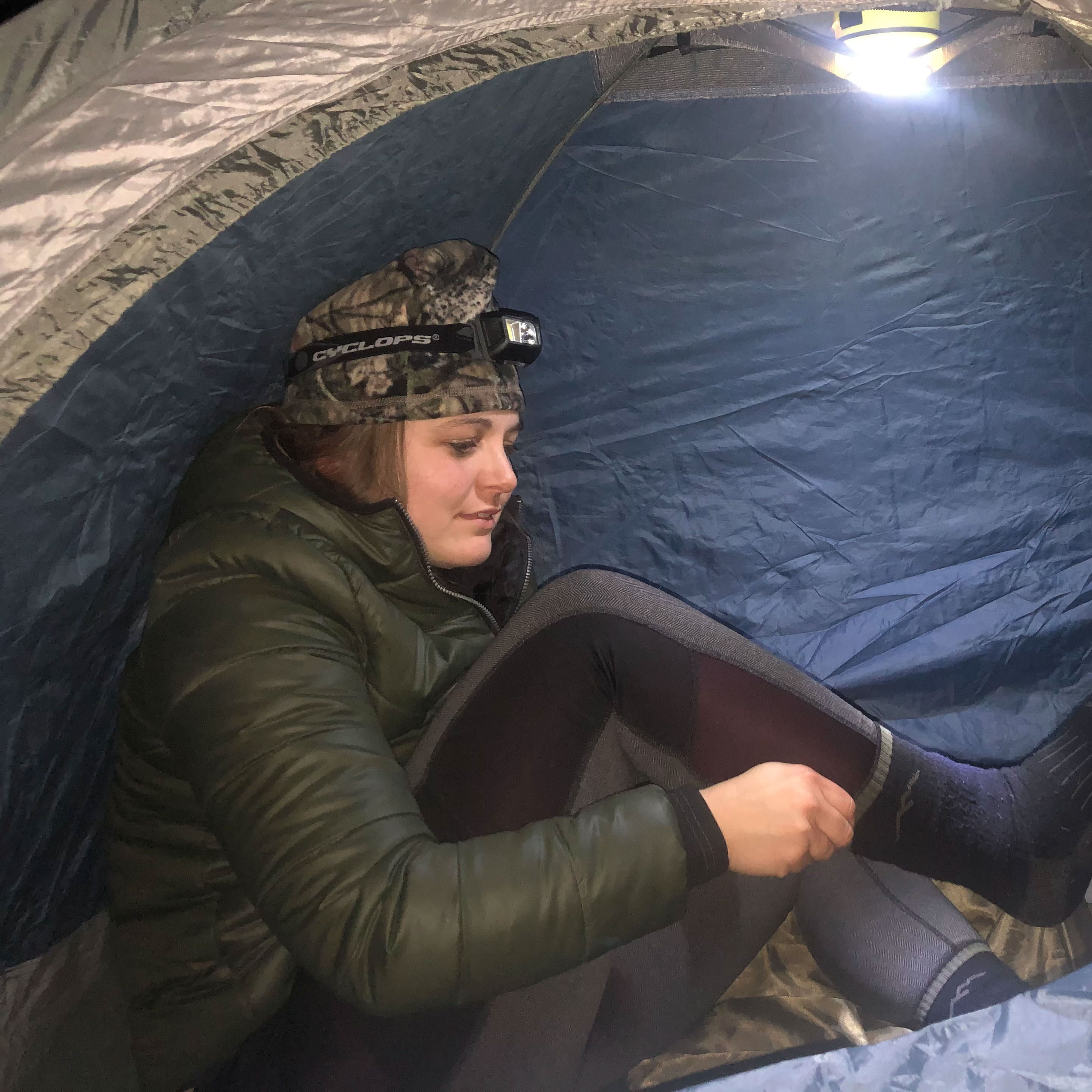 Michelle currently resides in South Central Alaska and works as an environmental technician for the Native Village of Eklutna performing fish, wildlife, and habitat surveys in an effort to restore their historic lands to their traditional bounty. When not at work, you can fine her hiking, skiing, climbing, horseback riding, running, biking, hunting, fishing, or trying out new ways to explore the outdoors. She can be found on Instagram under michelle_ventures. To learn more about the river restoration project, visit eklutnariver.org.