ProView – La Sportiva Sparkles
Four years ago, it was a bluebird day at Tuckerman's Ravine. Picture perfect weather, spectacular conditions, a real once in a lifetime skiing opportunity. Halfway down the bowl, I looked at my husband and told him "I want to cut off my legs below the knee with a rusty saw." That is a direct quote, and this is a review of the AT boots I got after vowing that no gear would ever ruin a day like that ever again.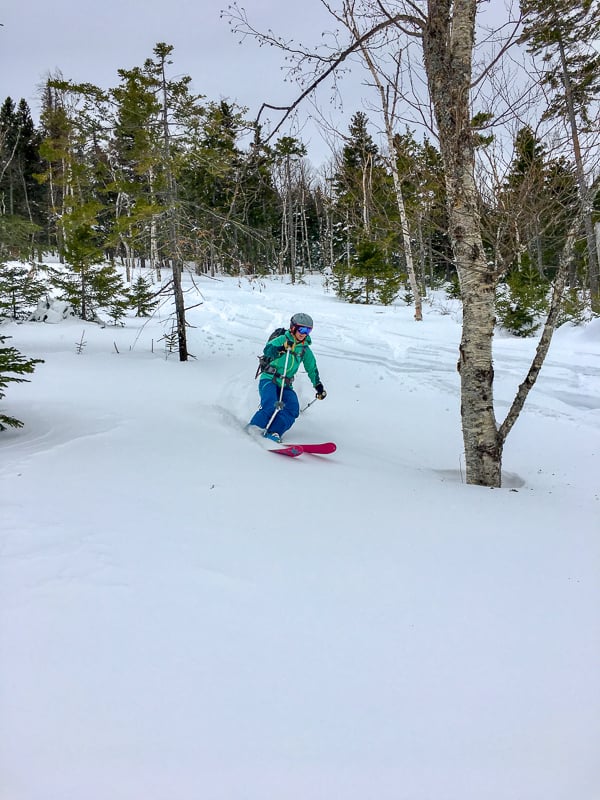 After spending one horrific season in boots that just didn't work with my foot-ankle-leg combo, I switched to the La Sportiva Sparkles. Don't be fooled by the name, these hard-charging boots mean business. As an alpine skier trying to transition to touring (as much as the east coast conditions will allow), I was looking for a boot that was comfortable enough on the way up and stiff and secure on the way down. These boots did not disappoint!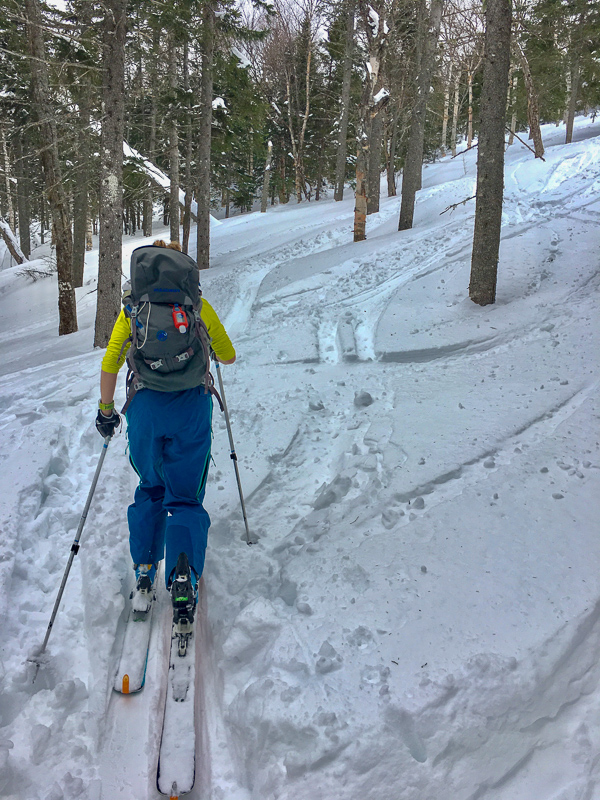 I have skinny feet, weak ankles, and small calves. The Sparkle's four "Pegasus" buckles take a little getting used to, but once you get the hang of them they are brilliant. Going up, they stay exactly where you want them and coming down you can really fine tune them to however tight or loose you want your boots. Also, these boots were by far the stiffest AT boots I tried and I love them for that.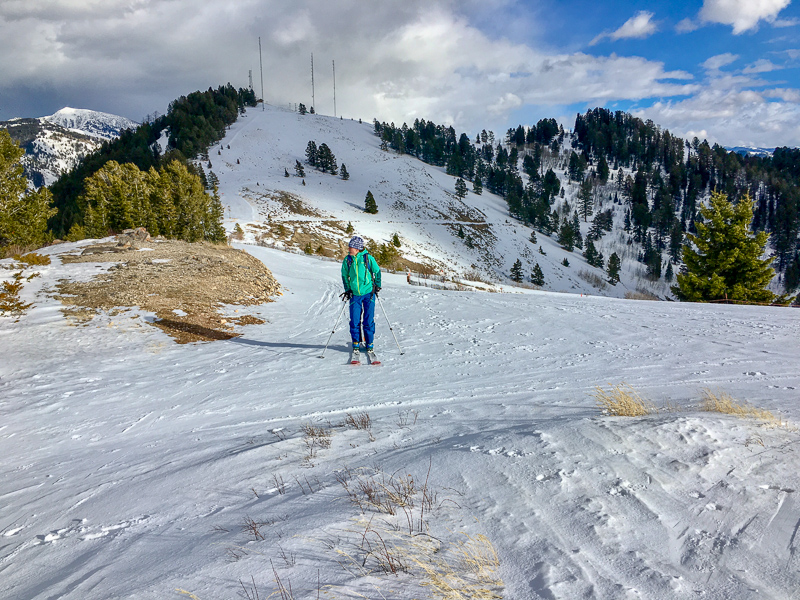 Range of Motion
Given how stiff they are, these boots are surprisingly flexible in walk mode. Curious to see just how much ankle movement these boots have, I looked it up. The Sparkles have a whopping 60 degrees of ankle movement when in walk mode! I spend most of the year training for triathlons, so I have the endurance engine to hustle uphill and these boots don't slow me down. While I haven't spent too much time scrambling around on rocks with these on, I have found that Vibram soles are also a killer while walking on iced up parking lots.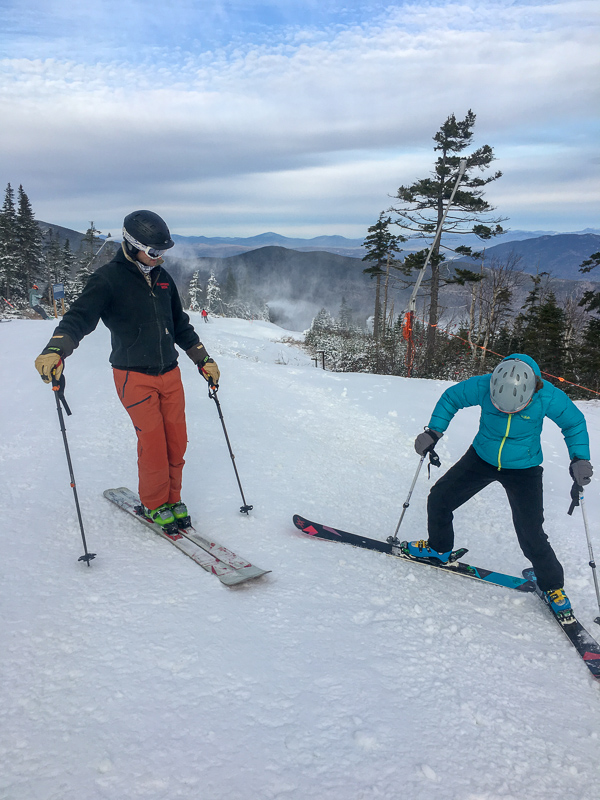 Conditions Tested
I mostly ski in the east and actually used these one winter as both my alpine and touring boots. While I would definitely recommend using traditional alpine boots when resort skiing, these tied me over just fine when I was between alpine boots one season. On the few occasions, I took the Sparkles out West, they did not disappoint in the steeper and deeper conditions. Also, these boots are light as feather. You will notice it when you put them on, but you will really notice it when you pull your bag off the luggage carousel in the airport.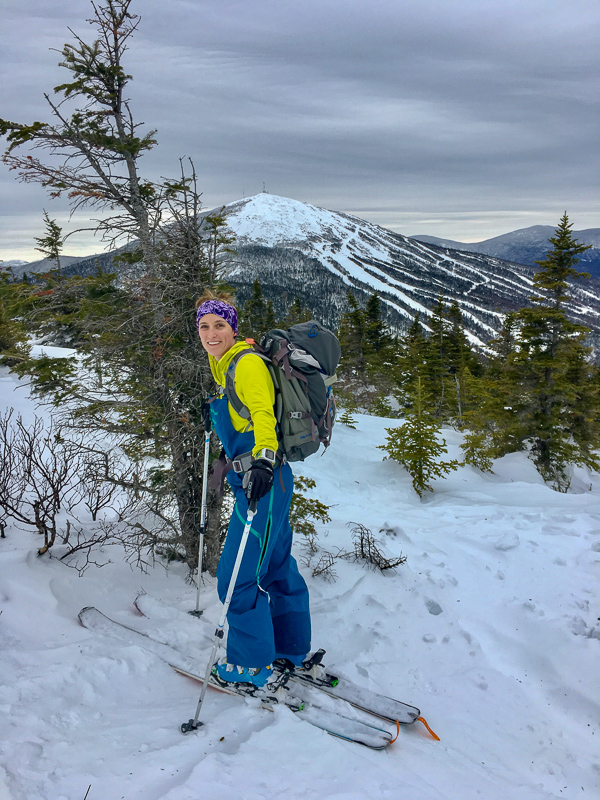 Pros
Flexible uphill, stiff downhill
Light as a feather
Cons
The Final Word
But here are two pieces of advice having worn these a few years:
Spend the time to figure out how the buckles work and how you like them set up. I froze my fingers off fiddling with them outside.
When I bought these, I sized down a little because I really wanted to feel locked in. But these boots are really stiff and secure, so I should have bought the next size up! They are a little too tight these days. Go with the size that is most comfortable, these boots are well designed and will get the job done without sizing down!
Rating 5/5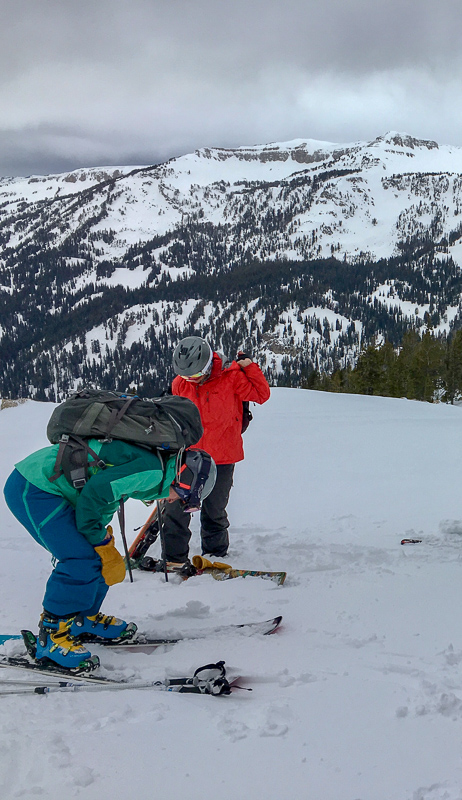 Updated for 2018
La Sportiva has released the Sparkle 2.0 for winter 2018 – an updated version of the evolved, four buckles ski mountaineering boot dedicated to ski mountaineers and free-riders looking for the precision of an alpine boot, but the mobility and lightness of a new generation ski mountaineering boot.
Specs
Flex: 125
Range of motion: 60 degrees
Weight: 1240 gr (1/2 pair)
Binding compatibility: Tech, AT, Skitrab TR2
Shop the La Sportiva Sparkle 2.0 on Outdoor Prolink. Not a member? Apply today!
Caroline Knowles lives in Rhode Island. She works for an ocean adventure nonprofit documenting and promoting outdoor experiential education. When not at work, she can be found swimming, biking, and running anywhere from Rhode Island to Beijing (and everywhere in between) as a member of Team USA's amateur triathlon team. When the snow flies, she heads to Maine for alpine, touring, and cross-country skiing.