ProView – Mountain Hardwear Kor Preshell Pullover
After a brutal winter season in Yosemite Valley, the sun is out creating perfect climbing conditions and I'm racking up. Having been climbing on a variety of terrain over the last five years, I absolutely despise climbing with a pack if I don't need to. We decide to go light, stash our bags and hit the approach with only what we need to climb. Four pitches up, while belaying from a cave-like ledge, my skin starts to miss the sun, I grow cold, and I reach around to the back of my harness for my Kor Preshell Pullover.
Mountain Hardwear Kor Preshell Pullover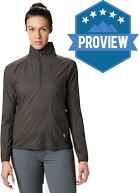 Product Description: The Kor series is known for its weightlessness and exceptional softness. One of our most versatile pieces, it comes with extreme breathability. Wear it as either a base or midlayer.
Offer price: $100 MSRP
Quality

Features

Fit

Durability
Summary
As a person who is always cold, I really appreciate a jacket of this style. The Kor Preshell Pullover is a very versatile piece that I find myself tossing into my pack any time I'm heading out. From chilly belays to a light drizzle, this jacket has you covered with lightweight protection from the elements. This piece is abrasion resistant enough to stand up to some off-width, yet breaths well when hiking up an approach trail.
Pros
Lightweight

Packable

Quick-drying
Cons
Durability

Stuff sack design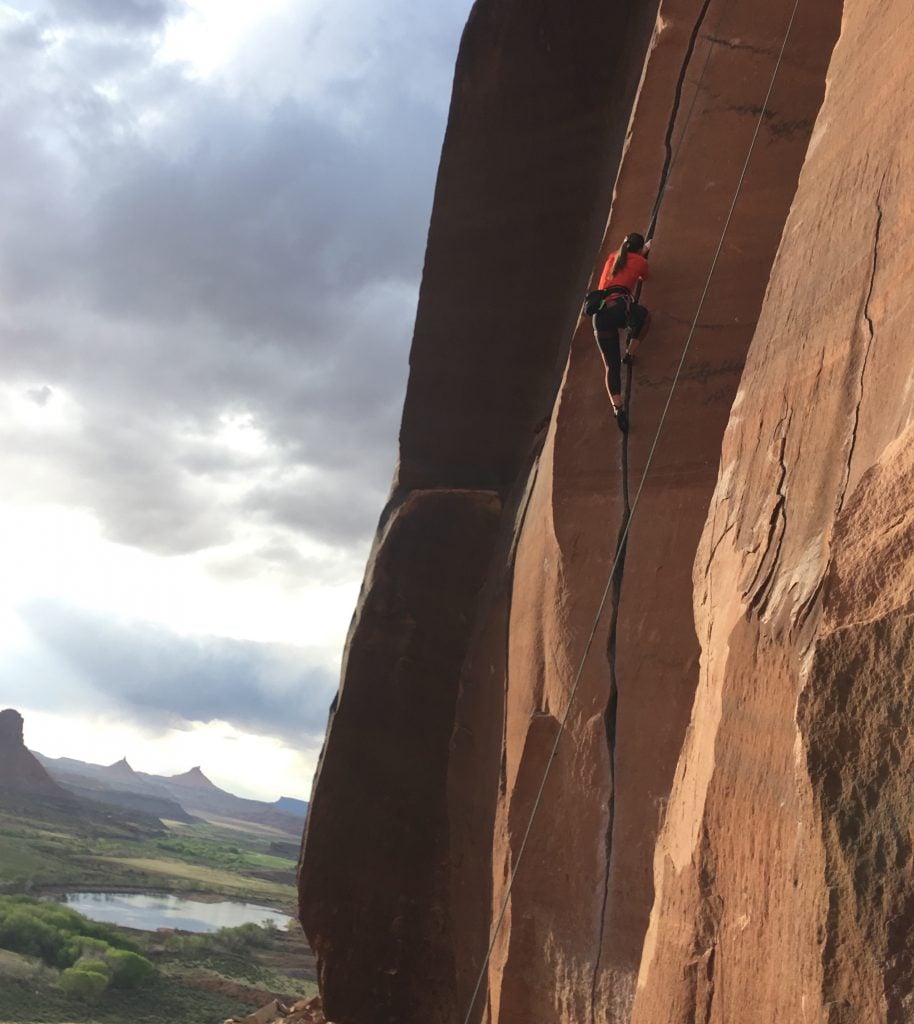 Being a Park Ranger means moving seasonally, thus creating a need for multi-use gear and keeping your load light. The Kor Preshell Pullover serves many functions and is definitely a piece I would recommend for a nomadic lifestyle. Filling the role of a wind-resistant, water-resistant, quick-drying layer that packs down small and looks stylish, this jacket has a spot in my pack almost every day. With the expected versatility of this jacket, I tested it cycling, hiking, and climbing in Kansas, Colorado, Utah, and California during the weirdest "spring" of my life.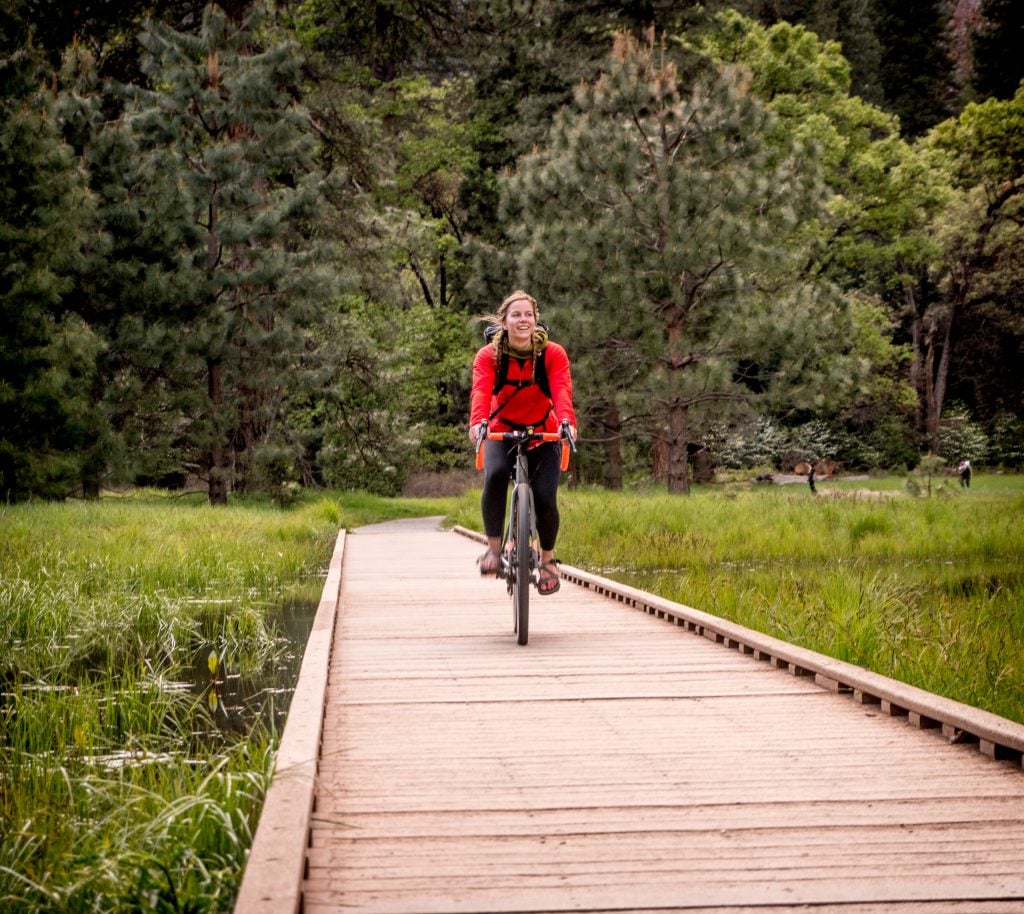 Fit
As a petite woman with a climbers build, who is never the right temperature, I was pleasantly surprised by this jacket and how it fit me perfectly. I mostly wore this jacket over a base layer for extra protection from the wind. This jacket is great as a wind layer over a fleece or even as a base layer. The material is stretchy, soft and moves well through a variety of activities. The sleeves are a good length for cycling, yet the elastic cuffs keep them out of the way while exploring the more vertical world. The bright coloration of this piece helped me feel visible while cycling in the city, while the style of the jacket didn't make me feel out of place popping into a coffee shop post-ride. This jacket very quickly became a piece of essential gear for multi-pitch climbs, hiking, and any bike ride.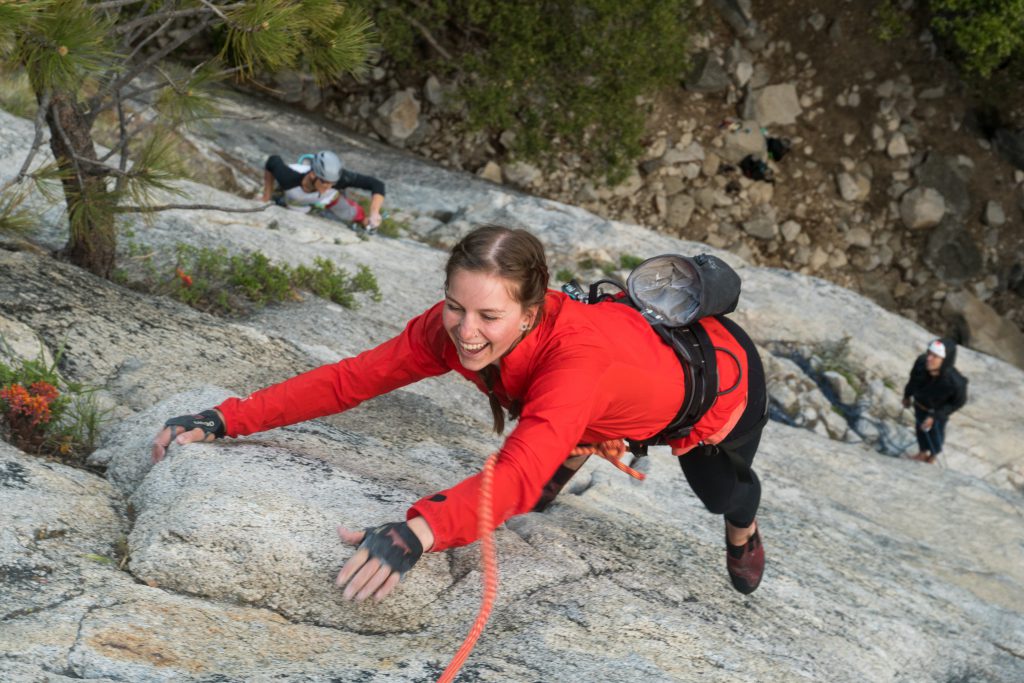 Features
The Kor Preshell Pullover features a quarter-zip, front pocket, and stuff sack. The quarter zip has enough room to fit over a climbing or bicycle helmet so that you can put it on or remove it easily. The front pocket is large enough to fit an iPhone XR, but I generally use it for keys, chapstick, or stashing hiker detritus.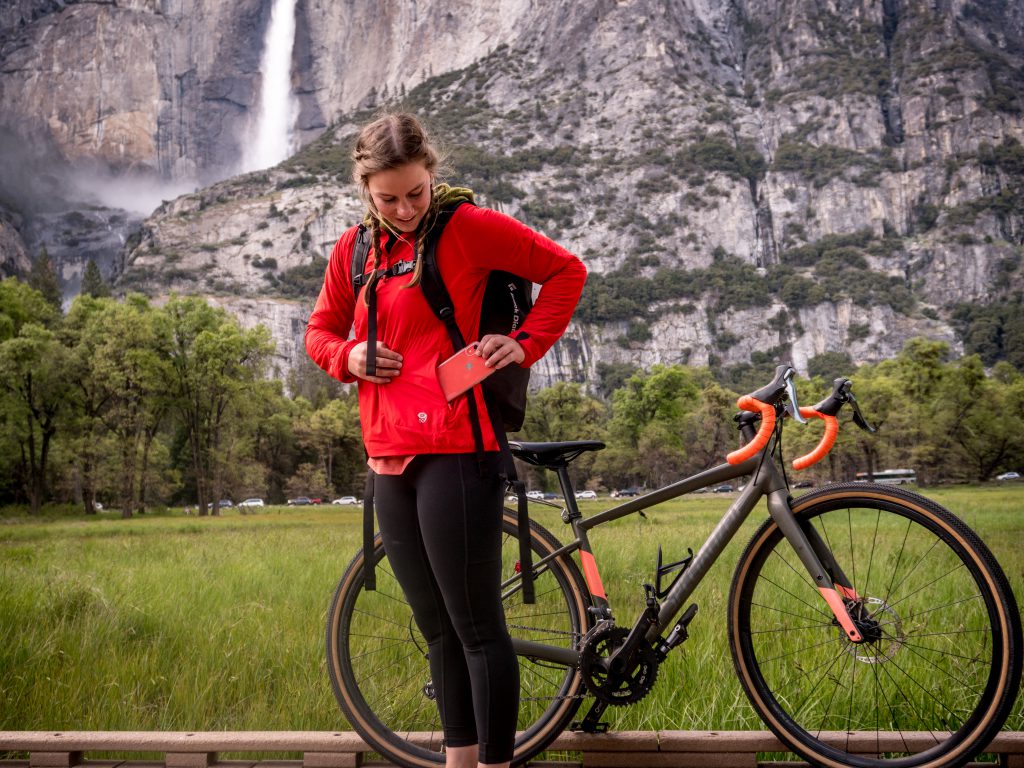 Room for Improvement
My only complaint about this jacket is the stuff sack. It doesn't have a fastening closure, causing it to occasionally snag while climbing, and could be more compact. Though there is no solid closure, the outside of the stuff sack has carabiner loop that makes it perfect for bringing up a multi-pitch for that chilly belay.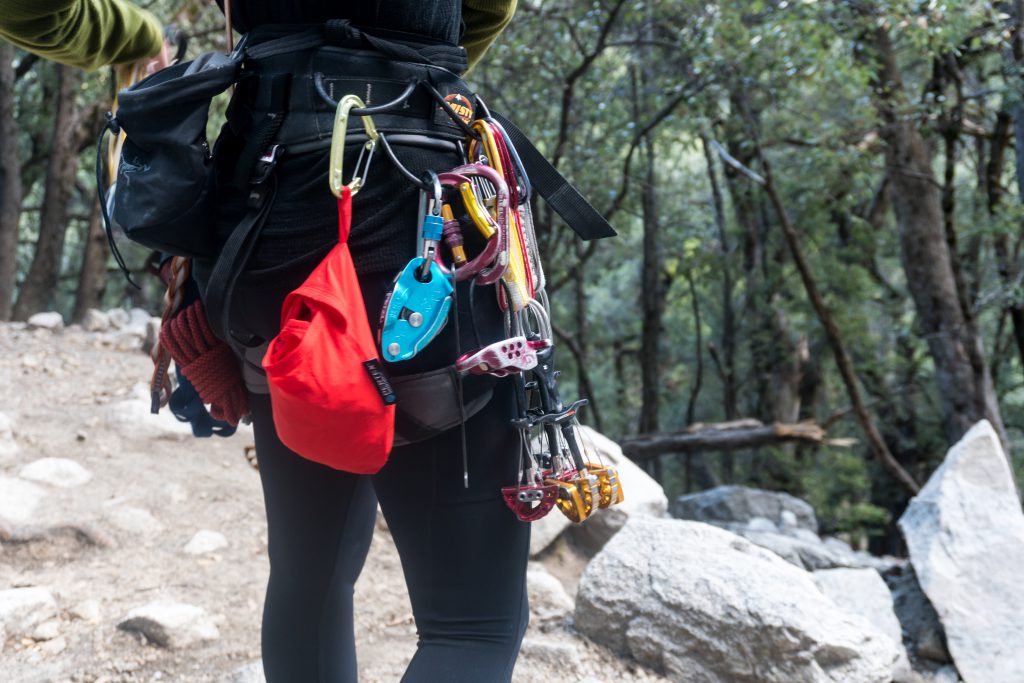 Performance
The durability of the Preshell is an interesting topic. I spent a day jamming myself into off-widths trying to tear a hole into this jacket with very little abrasion to show. Yet, this jacket met its match when I decided that it stank to the high heavens and washed it. The washing machine spit out the jacket with a tear the size of a quarter on the sleeve, but nothing a gear patch couldn't fix. Wearing this piece while hiking approach trails and while climbing demonstrated its ability to breath and kept me protected but not overheated. The water resistance was good enough to protect my base layer from a light sprinkling while cycling yet wetted out while chasing, I mean hiking to, waterfalls. Even after wetting out on the Mist Trail in Yosemite Valley, this jacket was completely dry after about ten minutes of hiking.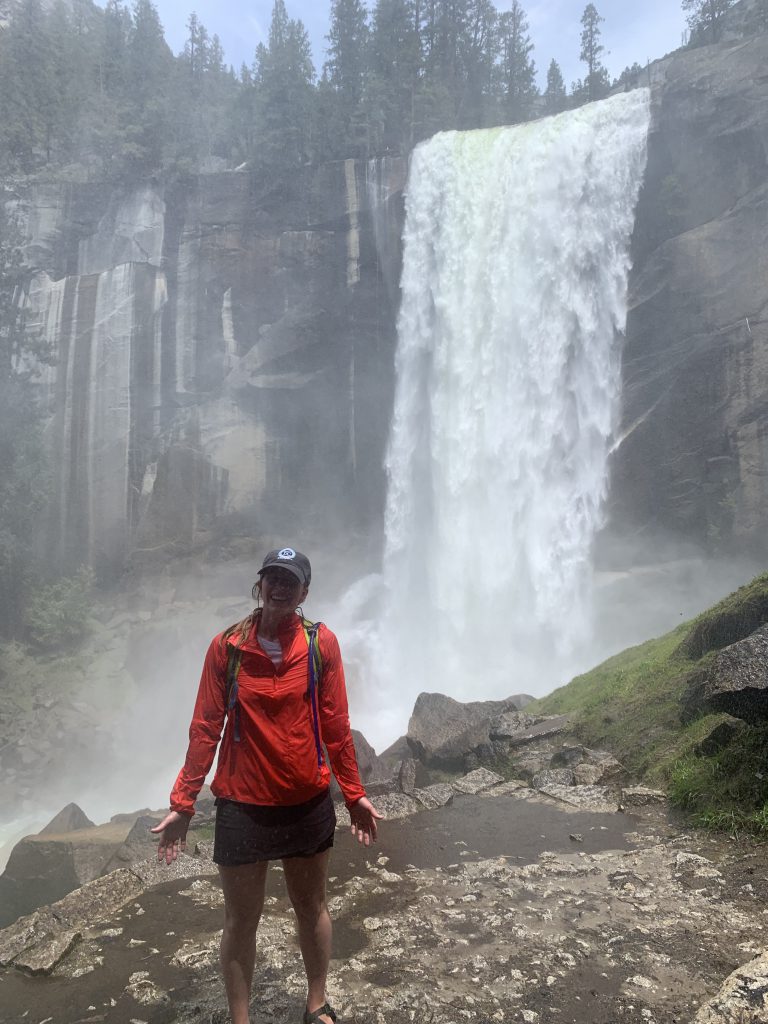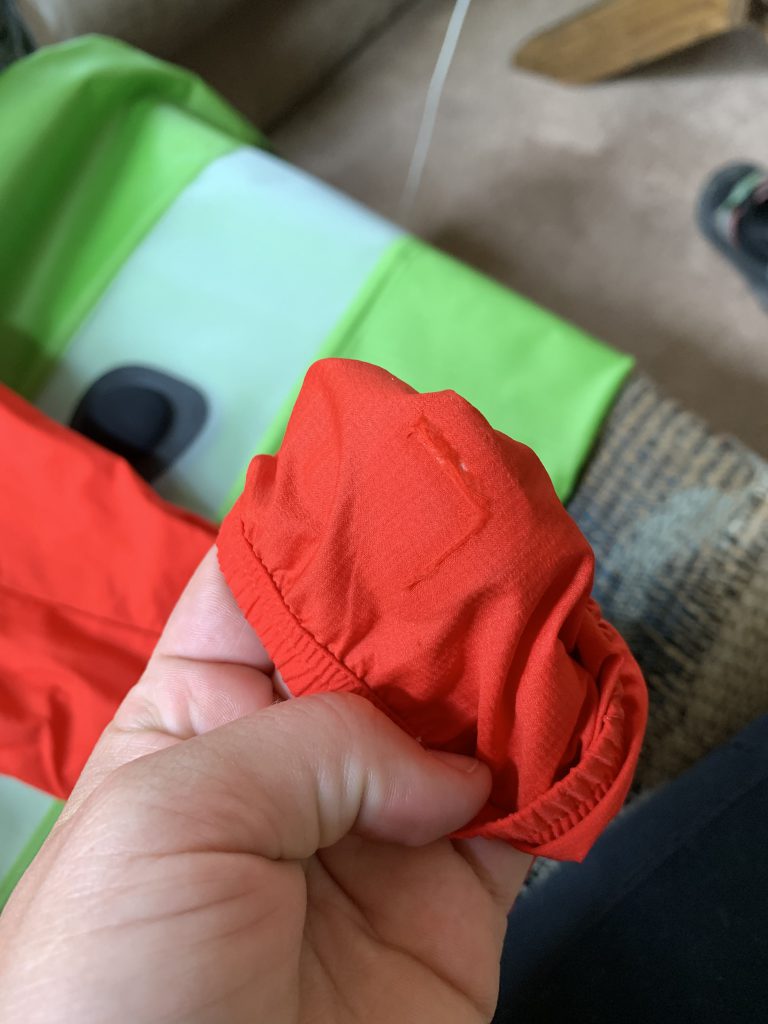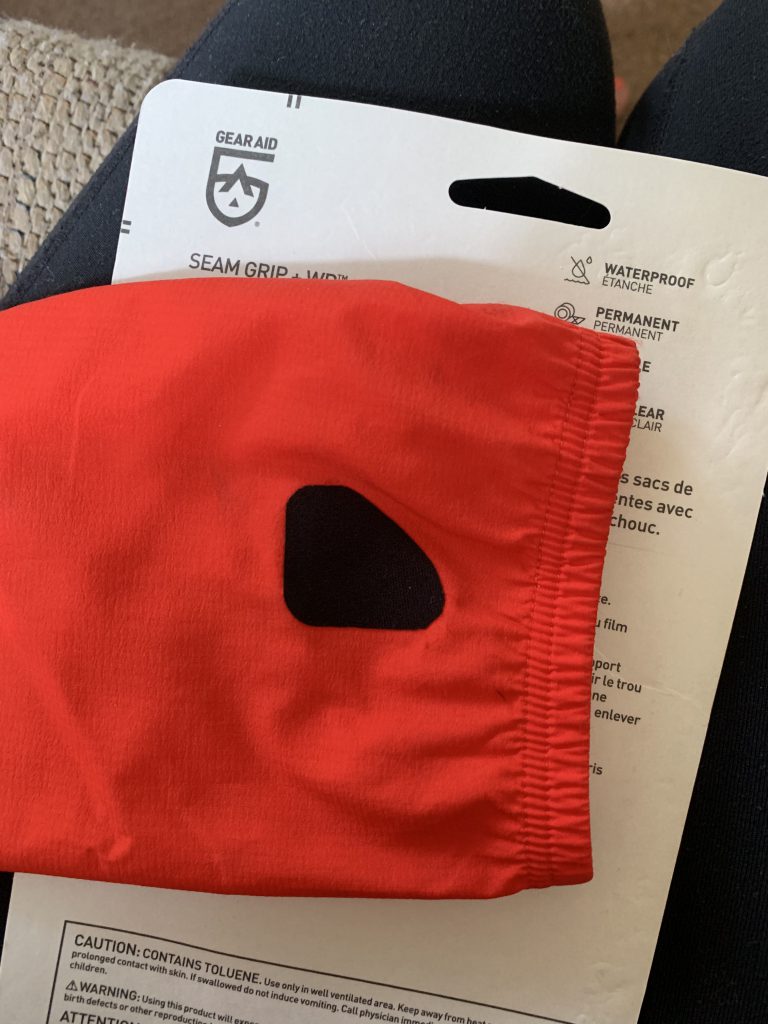 The Final Word
The versatility of this piece alone makes me feel ready for anything. Being so lightweight, wind-resistant, and water-resistant, I can't help but feel ready for whatever the weather has in store with this in my pack. It's incredibly easy to toss it in a pack or clip it to my harness and then slip it on over a helmet when I need it.  I love how it performs and feels while I'm wearing it but would really appreciate a better stuff sack as it tended to snag open in chimneys.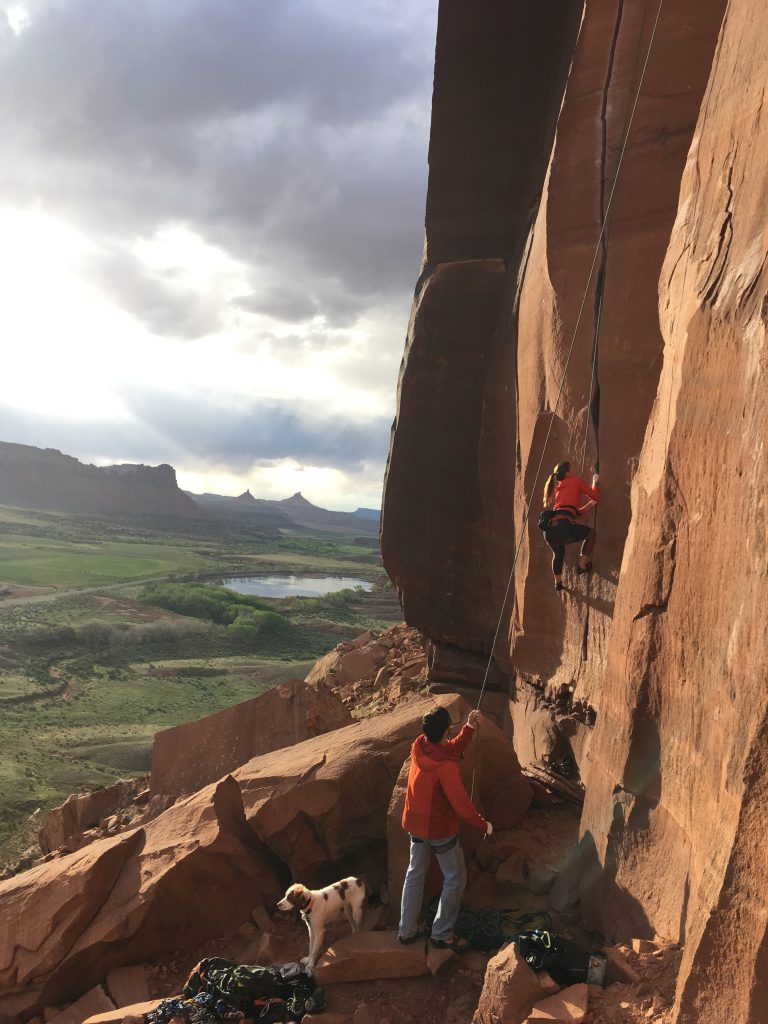 Shop the Mountain Hardwear Kor Preshell Pullover on Outdoor Prolink. Not a member? Apply today!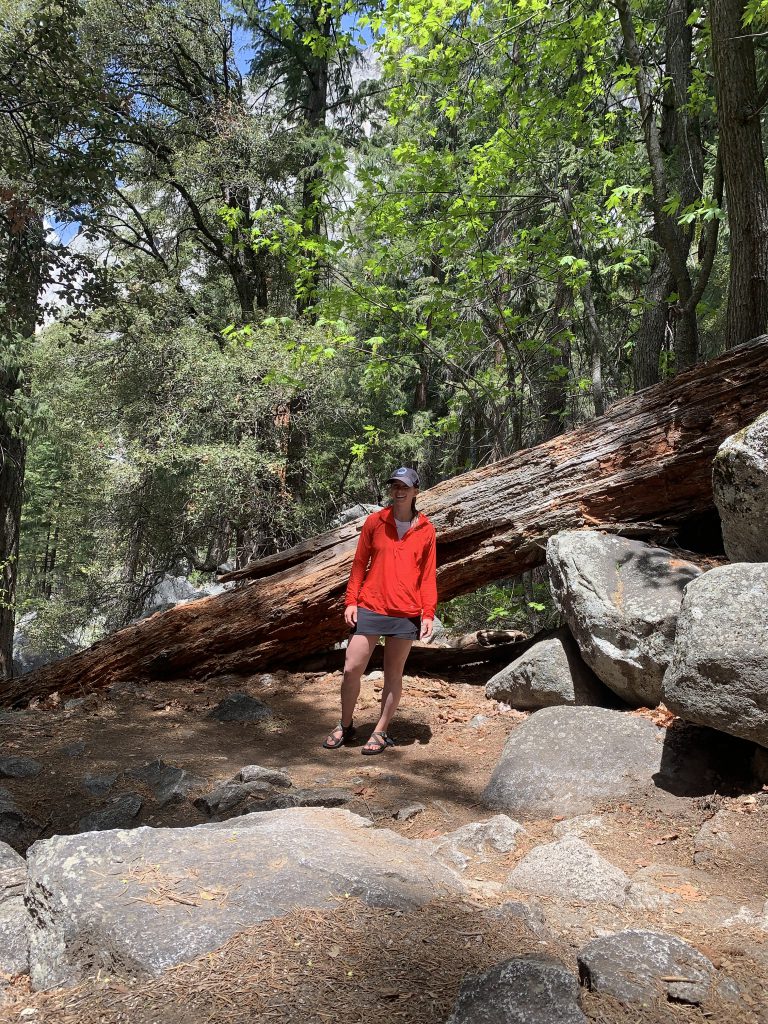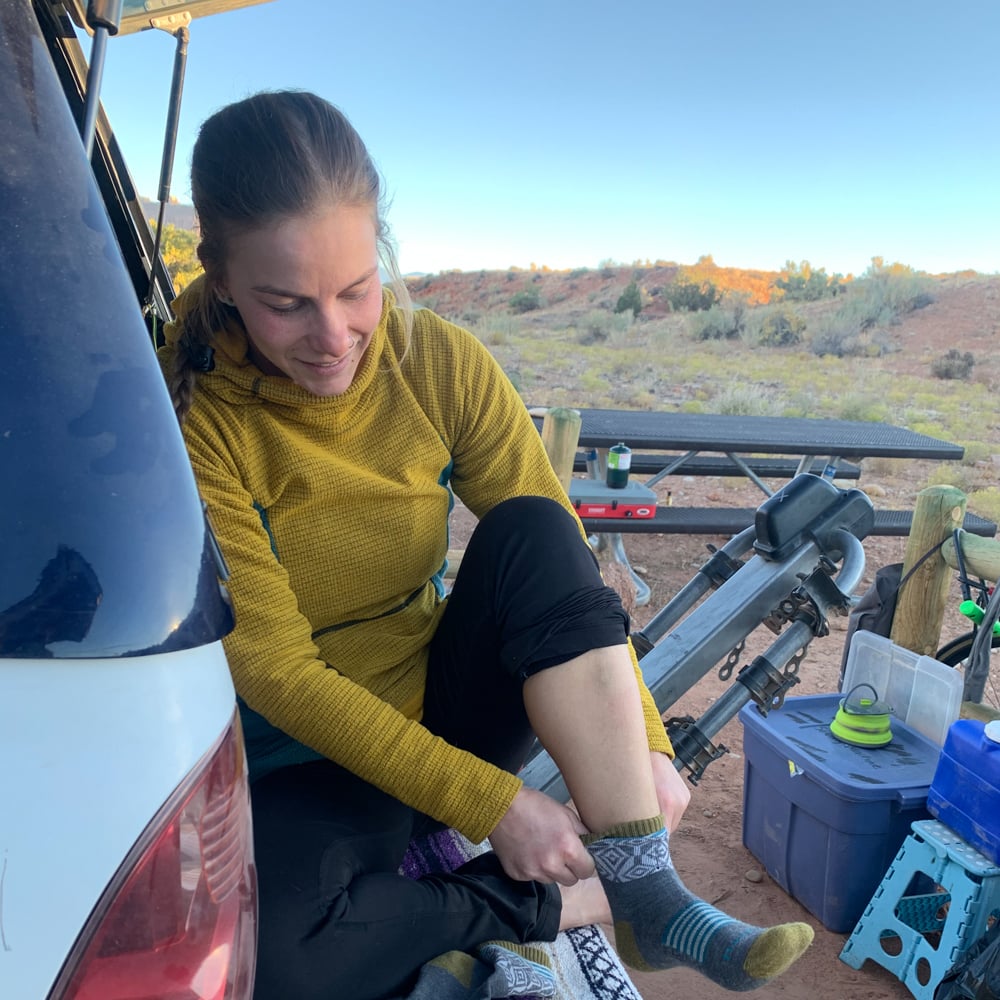 Jen works for the National Park Service as an Interpretive Park Ranger for Zion National Park. With a strong passion for outdoor education, she worked as a climbing instructor for four years while pursuing a degree in Park Management and Conservation. During college at Kansas State University, she attained her Leave No Trace Trainer certification and enjoys volunteering at community clean-ups.  When she's not wearing a flat hat, she can be found climbing, biking, drinking beers, eating good eats, and hanging out with friends. You can connect with her on Instagram at @jolly_jen