ProView – Outdoor Research Refuge Air Hooded Jacket
I had the luxury of testing out the Refuge Air in a wide range of conditions. When I first received the jacket I took it backpacking up into Chicago Basin in Southwest Colorado for some peak bagging, followed by ice climbing and ski touring this winter. The jacket definitely works very well for certain uses and conditions, but also has a few drawbacks in others.
Outdoor Research Refuge Air Hooded Jacket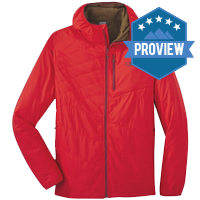 Product Description: When you're worried about retaining warmth when you're working hard, and sweating hard, the Refuge Air Hooded Jacket is your solution. Fittingly named after its VerticalX™ Air technology, the Refuge Air uses adaptable insulation that keeps you warm when you need it, and rapidly moves moisture the moment you start to perspire. Each Refuge piece is also amplified by ActiveTemp™, another thermo-regulating technology that keeps you cool, dry, and comfortable during high-exertion activities. Water-resistant and resilient against harsh climates, the Refuge Hooded Jacket combines the best of weather protective ruggedness with lightweight compressibility that packs into its own pocket.
Offer price: MSRP: $229.00
Quality

Features

Fit

Durability
Summary
The Refuge Air Hooded Jacket performed well for high-intensity use in cold conditions. The jacket also proved to be a nice, comfortable, mid-weight layer for layering underneath a heavier jacket in terms of resort skiing or other activities with moderate activity levels. However, I found the jacket to run much smaller than other OR jackets I own. The Refuge Air was very short in the torso and sleeve length making it more ideal for skiing and less ideal for climbing.
Pros
Comfortable fabric
Breathes well
Wicks moisture well
Cons
Runs smaller than other slim fitted clothes from OR
Small hood
Short in length
Prior to Outdoor Research (OR) unveiling their new Refuge Air Hooded Jackets, I had been rocking their Ascendant Hoody among others as insulating layers in my clothing systems. I wanted to see how the Refuge Air held up and compared to other classics in Outdoor Research's line up. The first time I took the jacket out it was to Chicago Basin in Southwest Colorado. It was the beginning of September so it was too warm to wear the jacket during the day when I was climbing the 14ers down there, but it served me well as a comfortable layer after the sunset. Other than that, I had used the Refuge Air a handful of times as a backup layer while climbing in the late summer and fall. I was most excited to test the jacket out in cold weather once the snow began to fall. Finally, once the snow began to arrive I took the Refuge Air out for a day of powder skiing on Berthoud Pass and this is where I found the Refuge Air jacket to really shine. Thus far, I have spent a good amount of time in the Refuge Air jacket skiing at both the resort and in the backcountry as well as ice climbing.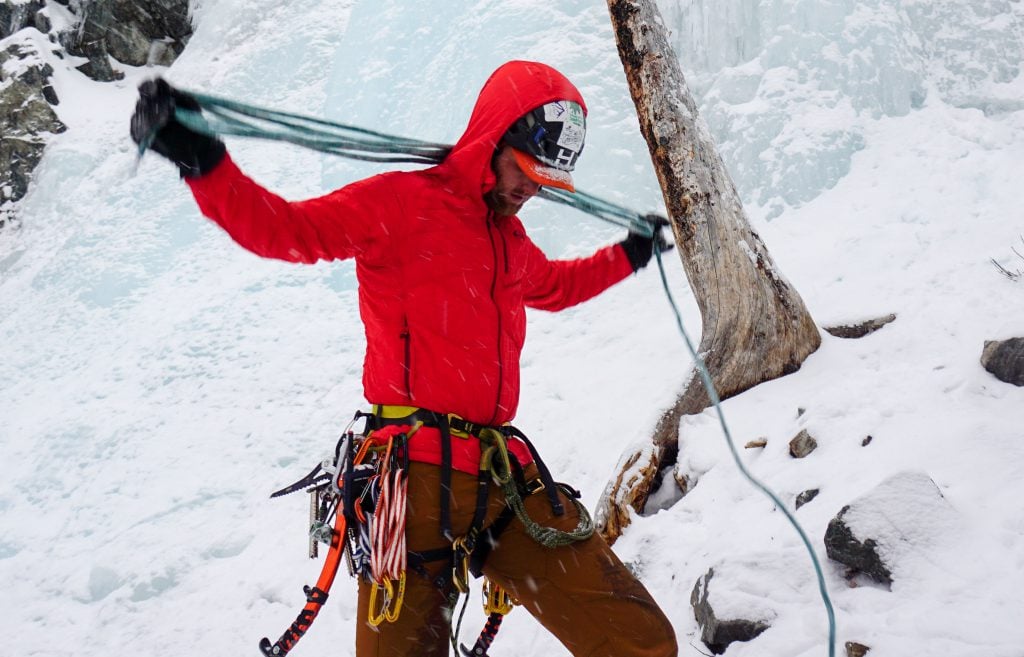 Materials
Upon unboxing the Refuge Air, I was comforted to see that OR had stuck with the same fabric and similar quilting on the exterior as their award-winning Ascendant Hoody. The insulation within the jacket is comprised of "VerticalX™ Air technology with ActiveTemp™". OR states that this creates adaptable insulation that allows you to stay warm and rapidly wicks moisture from your body. The fabric is comfortable and wicks moisture very well in my experience.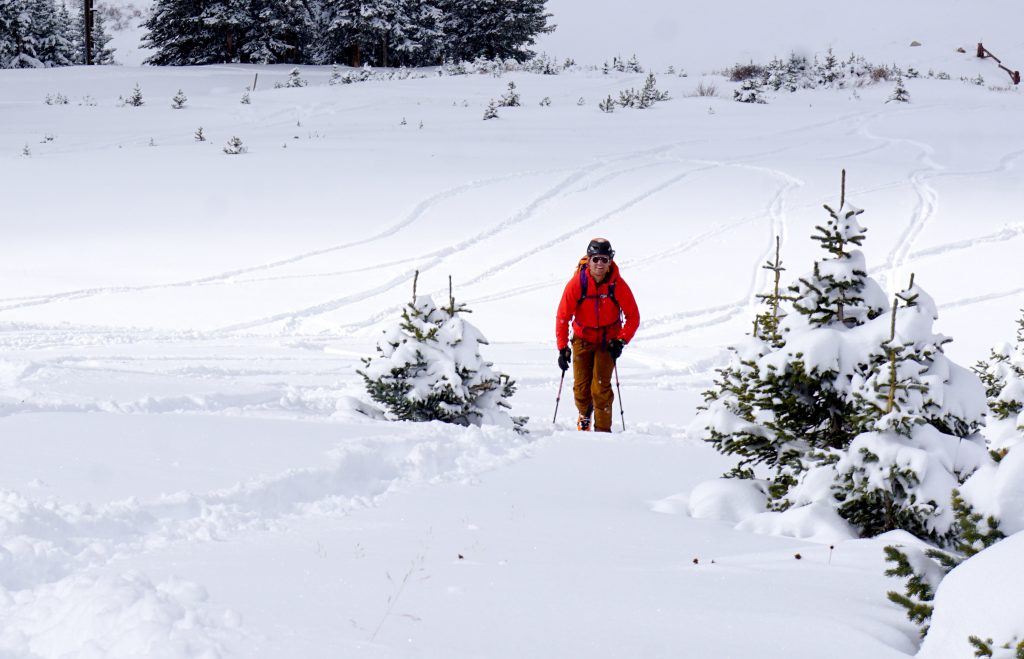 Features
The jacket comes with the standard array of features from OR such as two zippered front pockets, a zippered chest pocket with a key clip, elastic cuffs with a thumb loop, and an elastic drawcord hem. When I took the Refuge Air jacket out ski touring on Berthoud Pass I found it to be a perfect layer for the high intensity uphill. The jacket provided a moderate amount of warmth to compliment my body's heat output so that I didn't begin to sweat heavily, but also allowed me to keep warm. The fabric is semi-wind proof which I actually enjoy because just enough cool air can penetrate to keep the jacket wicking moisture, but far less than making me cold or annoyed. The Refuge Air also performed well as a mid-weight layer under my ski jacket at the resorts by keeping me dry and warm. Skiing was by far the Refuge Air jacket's area of best use. I used the jacket many times ice climbing and although it kept me warm enough on lead it had its drawbacks. The length of the sleeves and jacket overall made movement difficult at times and even though ice climbing generates a lot of energy, the Refuge Air jacket was warm enough for climbing, but never quite warm enough while belaying. I carried a belay jacket on my harness to compliment the Refuge Air when I wasn't climbing.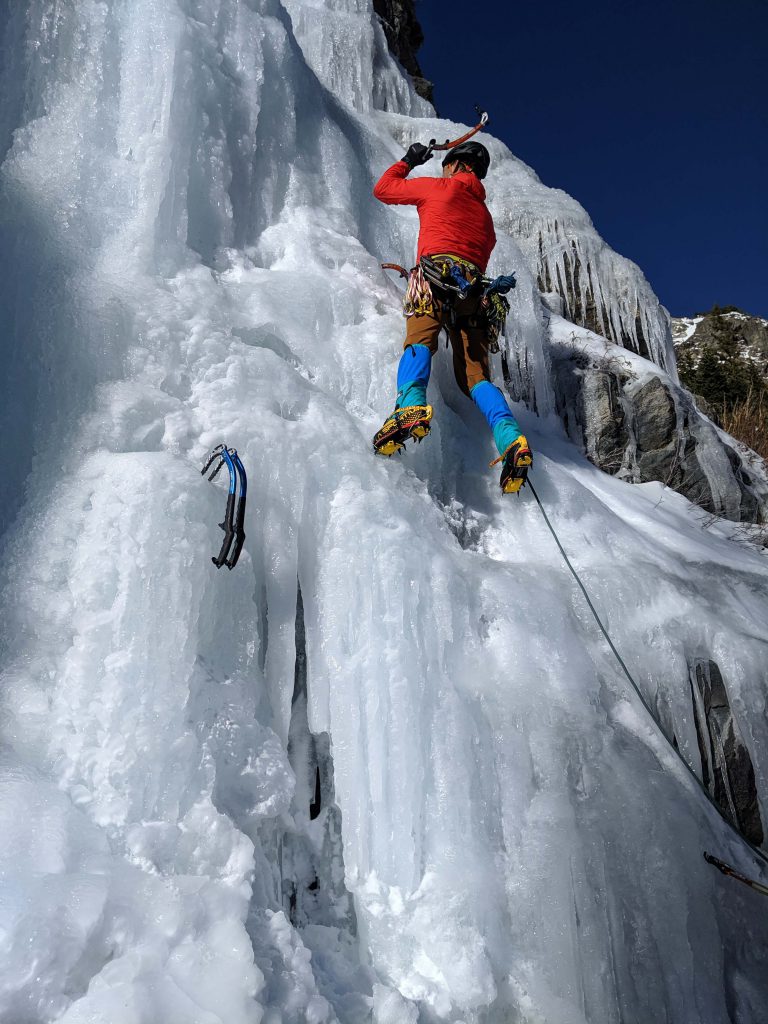 The Final Word
I really enjoyed the Refuge Air jacket for ski touring and downhill skiing. Although I didn't test it in the realm of mountaineering I can guess that it would be a bomber layer to have for peak-bagging as well. The short sleeves, tight shoulders, and short length in the torso though left much to be desired for use with a harness as well as freedom of movement in the realm of climbing. I would also like to see a larger hood with a drawcord possibly. The current hood is pretty small and doesn't work well over a climbing helmet. Don't get me wrong, even though the jacket ran small, it is made of very comfortable materials and would work well for the uses I stated above, just remember to size up. Personally, I would recommend the OR Ascendant Hoody or the Ferrosi Grid Hooded Jacket over the Refuge Air to friends. I think the Refuge Air has a very specific niche of climates and uses that can easily be overlapped by other award-winning OR products.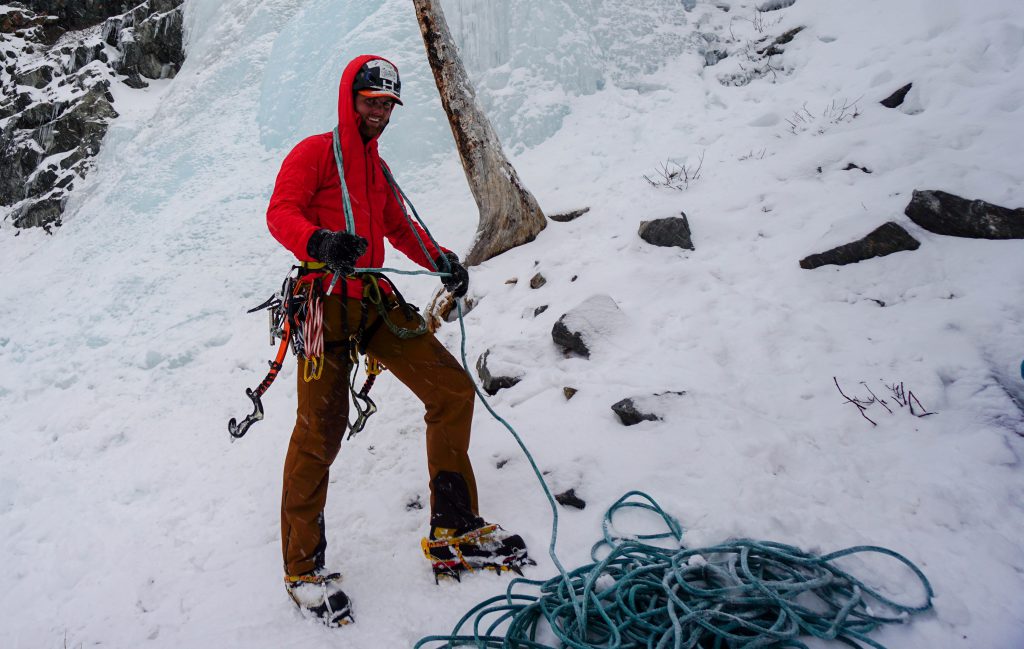 Shop the Outdoor Research – Refuge Air Hooded Jacket on Outdoor Prolink. Not a member? Apply today!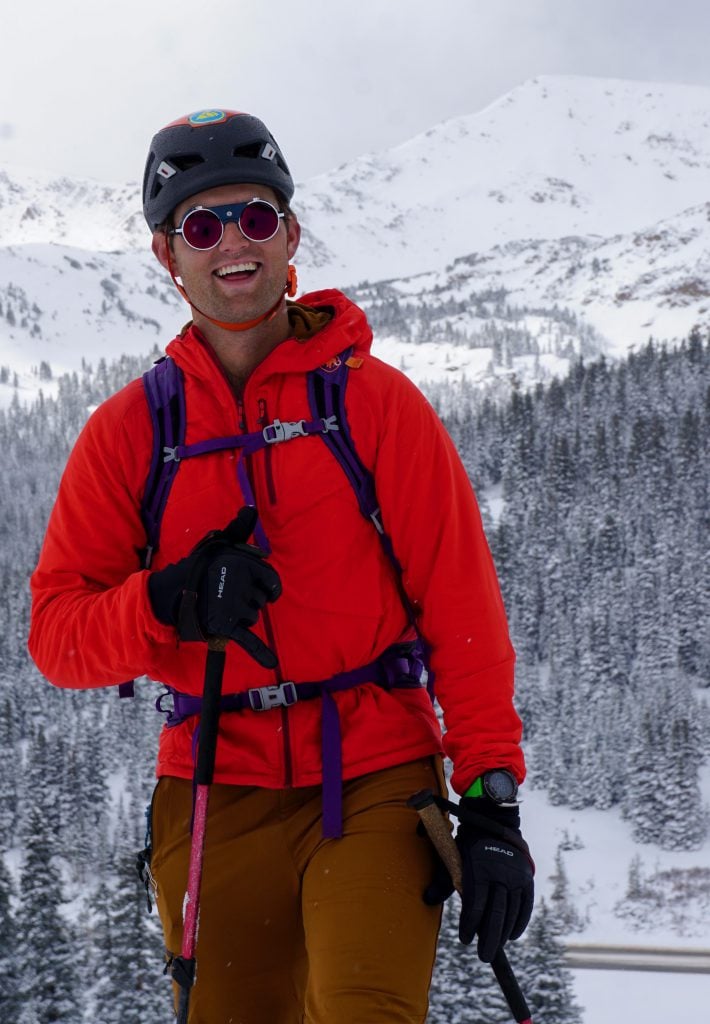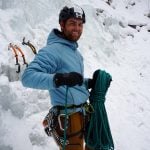 Zach is an aspiring alpinist, ski mountaineer, climber, and photographer. He is a Wilderness First Responder and frequently volunteers with the Colorado Mountain Club to help train future mountaineers. Zach works part-time as a marine biologist in Alaska and a wildlife biologist here in Colorado. You can catch him climbing around Golden where he lives today.