ProView – Sierra Designs Flex Capacitor 40-60
Spring SkiMo! With clear skies and longer days, I took the Sierra Designs Flex Capacitor along on alpine objectives to test out its versatility at handling different types of trips: overnights, long day trips, technical trips, you name it. 
Spring in the Pacific Northwest is a mixed bag, from rainy days to intense alpine sunshine. I took the Flex Capacitor on numerous ski mountaineering missions, mainly in the North Cascades. For these trips, I needed a pack that could handle ski carry, have a flexible volume for both single-day and overnight missions, and have easy-to-access features such as water bottle and hip-belt pockets that would keep me going on long objectives. 
Sierra Designs Flex Capacitor 40-60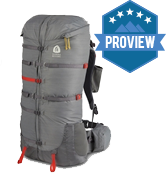 Product Description: The Flex Capacitor features a unique patent pending gusset system that allows the pack to quickly and easily expand from 40-60 liters with the adjustment of a few straps. Instead of expanding up like other packs, the circumference of flex expands to provide a more stable and comfortable load carry.
Offer price: MSRP: $199.95
Quality

Features

Fit

Durability

Eco-Friendly
Summary
The Flex Capacitor is very nearly the "do-it-all" pack, with very few shortcomings. It is simply designed, with just enough bells and whistles to be both comfortable and functional. It is lightweight for its carrying capacity and has an ability to manage a wide variety of equipment: skis, backpacking equipment, ice tools, ropes; you pack it, the Flex Capacitor will carry it. 
Pros
Chest strap pockets

Deep hip belt pockets

External straps for attaching items
Cons
Single zipper pocket is too small

Questionable durability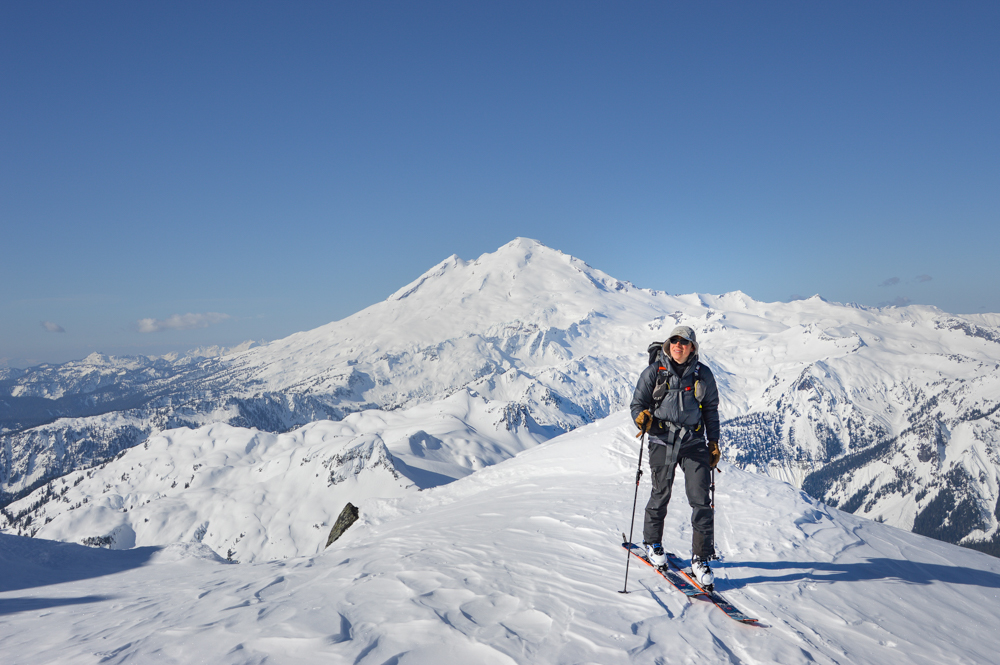 I have used many different packs over the years, from ultralight backpacking packs with minimal frames to heavy-duty, high-volume packs for carrying heavy loads on long expeditions. The Sierra Designs Flex Capacitor is born from a lightweight mindset (it was designed by Andrew Skurka, a former National Geographic Adventurer of the Year for his long-distance expeditions), and keeps the focus on simplicity while adding in a few additional features.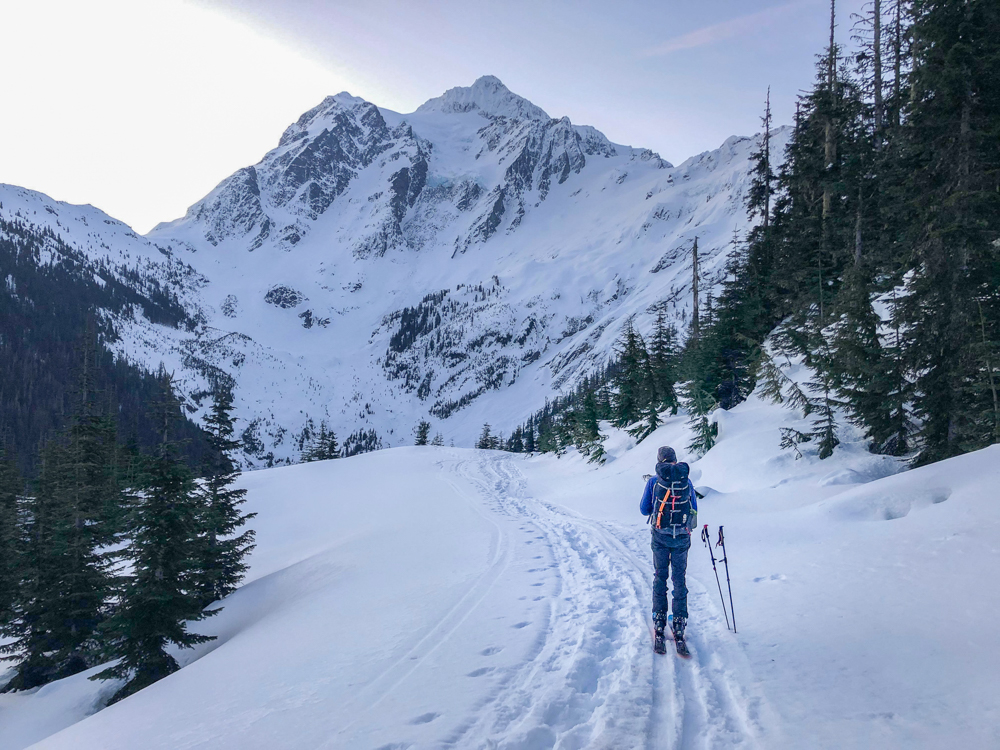 Fit/Comfort
The Flex Capacitor is fit based on two measurements: torso (on their site as "pack size") and waist. I really appreciate that Sierra Designs separated these two measurements, as companies like Osprey and Gregory do not in many of their backpacks. At 6'1'', 170 lbs, I normally fit into the large or medium-large torso length but do not fit the large waist, which means I constantly am cranking down the waist belt all the way on most other packs. With the Flex Capacitor, I could get the balance between my height and my waist profile. THANK YOU! I fit into a M/L torso and a S/M waist belt perfectly. My waist normally runs around a 32 in most pants, for reference. 
In terms of comfort, the Flex Capacitor has back padding panels that add some distance between your back and the load carried in the pack. The shoulder straps are well-cushioned, and do not rub or dig in, even when loaded up with weight.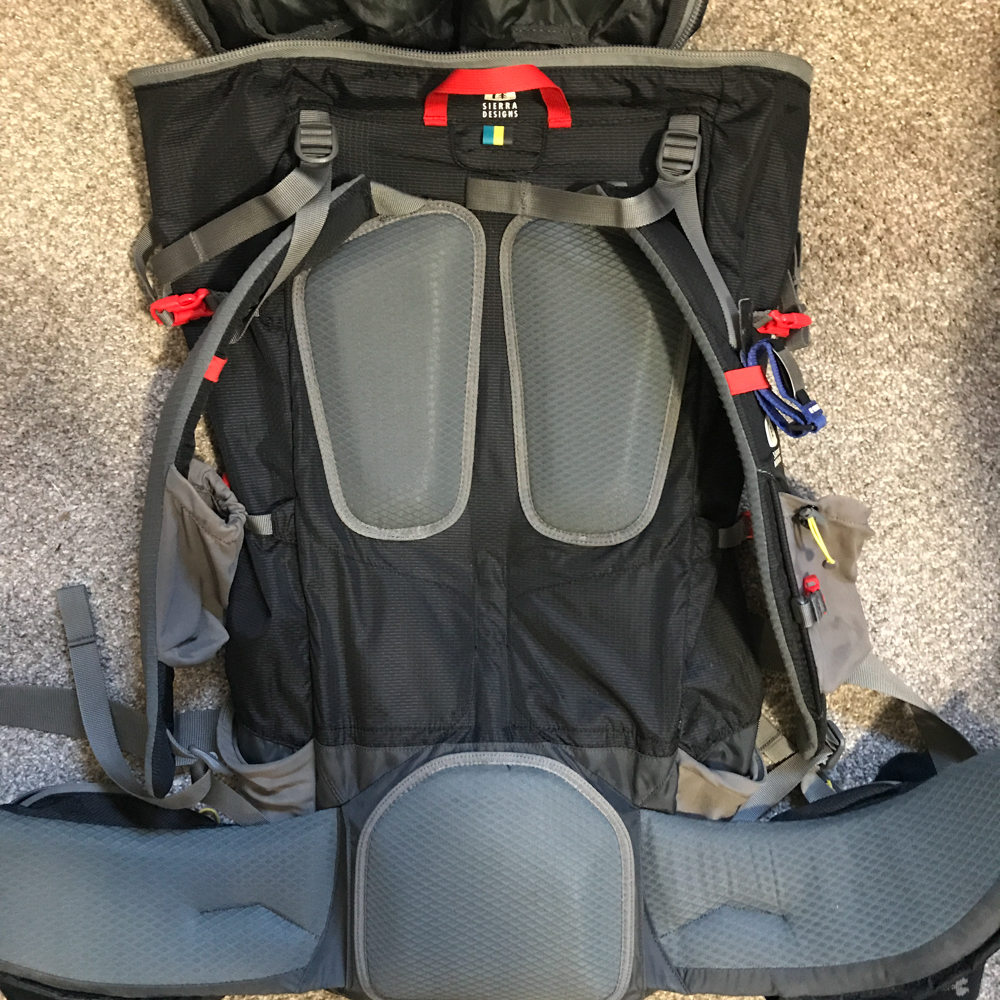 The back cushioning panels of the Flex Capacitor allow for airflow, but I still found myself sweating since my back was not completely separated from the load. This is completely normal for packs that do not use a mesh separator like the Osprey "Anti-Gravity", and when compared with other packs that have less separation or airflow channels, such as my North Face Cobra 52 pack, I found that the Flex Capacitor ventilated quite well. 
Look/Style
The Flex Capacitor looks functional, with numerous straps, loops, and attachment point on the rear of the pack. I chose the black/grey color scheme, which was simplistic and sleek, no fancy colors or odd patterns.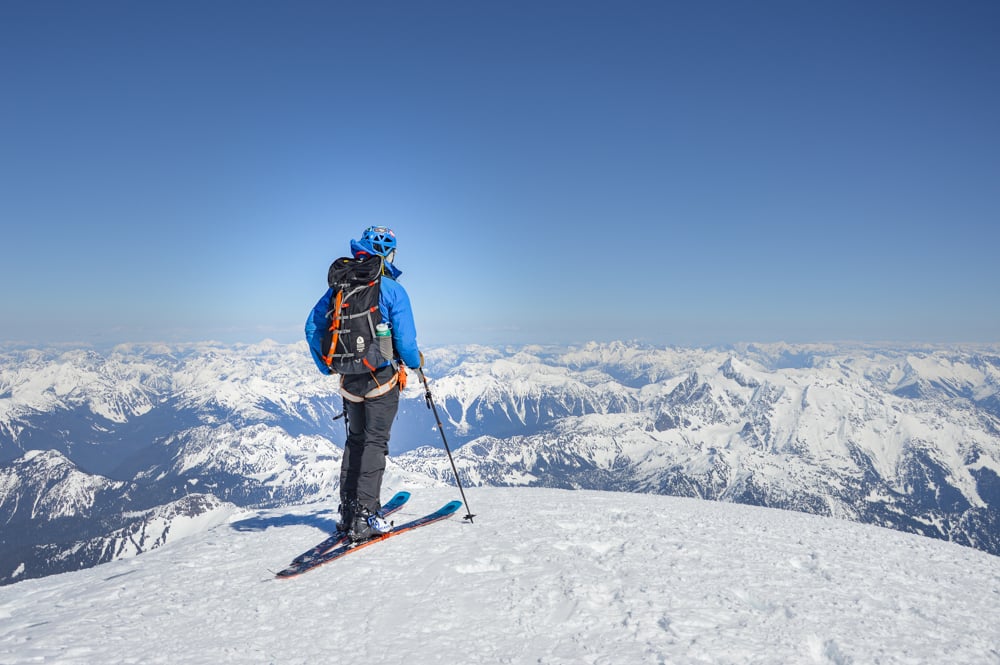 Features
The Flex Capacitor is simplistic by design, with a single main compartment and one top zipper pocket, but is loaded with additional features that make it stand out to me above other lightweight pack options.
First, the hip belt pockets on the Flex Capacitor are large, which I really appreciate. I could fit a phone easily, with multiple snack bars, a compass, etc. Many Osprey packs I have used have pockets that are too small to easily fit a phone or a large meal replacement bar. Not the Flex Capacitor. The Flex Capacitor is designed for hikers who will be moving for most of the day and do not want to take off their pack to access common items. Well done Andrew and Sierra Designs!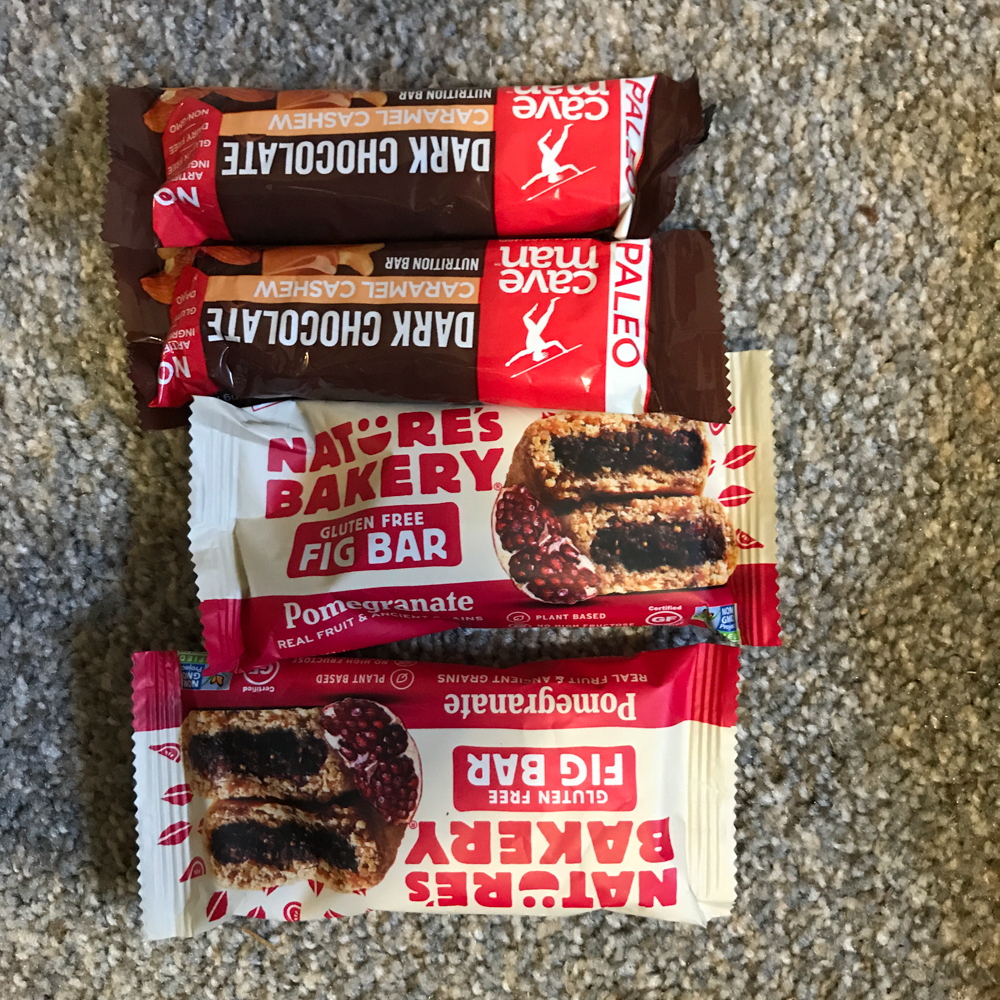 Second, I really appreciated the shoulder strap pockets on the Flex Capacitor, another design feature designed for high-movement adventurers. I could easily fit a water bottle, a phone, or a walkie-talkie in either of the pockets. With a cinch to lock these items down, I was happy to have them within reach at all times. The mesh's durability was impressive as well, even when under high tension.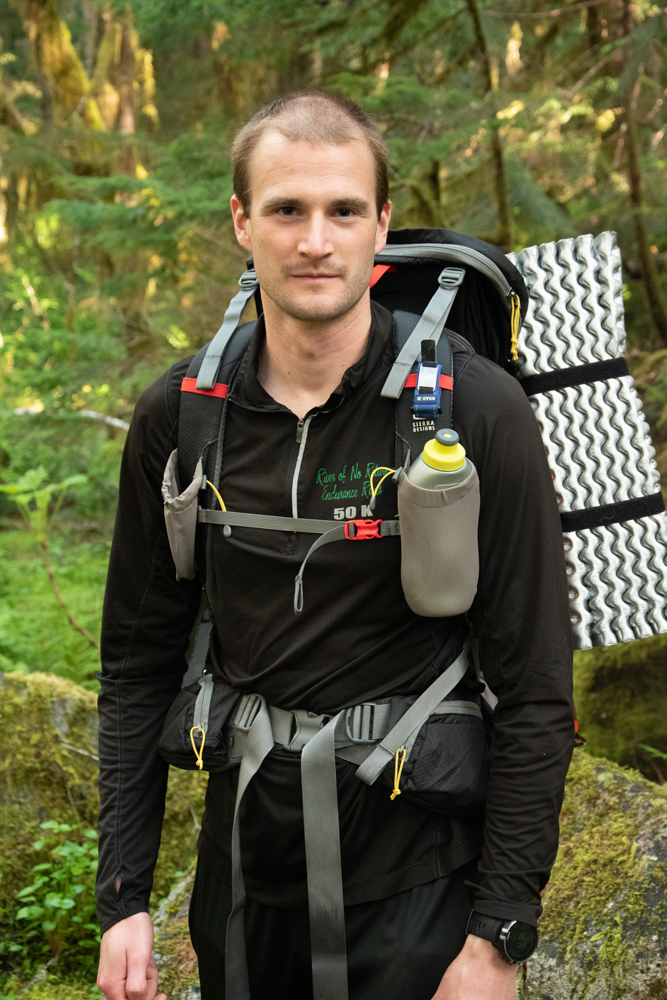 Third, the outside of the Flex Capacitor is loaded with external tensioning straps that function both to vary pack volume, as well as to aid external gear attachments. I could strap a sleeping pad, ice axe, even A-Frame ski carry using these straps, and keep the internal volume of the pack intact. AWESOME! My only complaint about these straps is that they are continuous across the pack and not "modular" meaning that tightening on one side of the strap tightens the other side as well. When setting up A-Frame ski carry this was a pain, as I would cinch down one side, only to realize it was too tight on the other.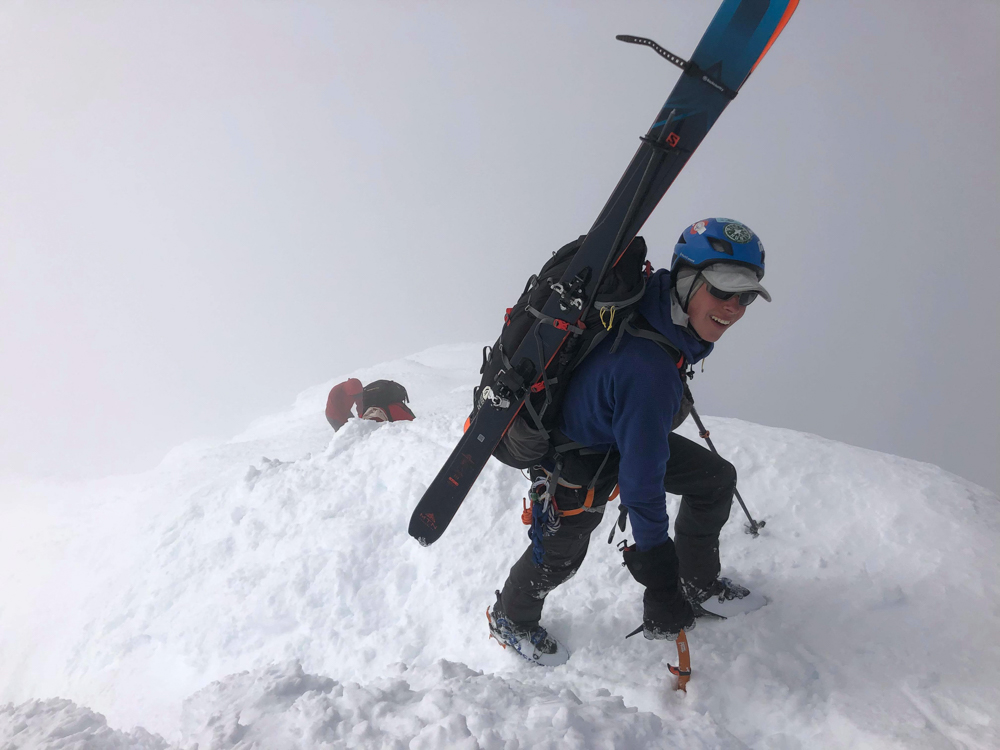 The top zipper pocket on the Flex Capacitor is too small, in my opinion, and did not serve me much purpose. The Flex Capacitor does not have a dedicated "brain" pocket, like many backpacking packs, primarily to save weight and reduce material. This zipper pocket is intended as a replacement for that traditional "brain", but it is too small to completely replace it. Aside from the hipbelt pockets, it is the only other pocket on the pack. When using the Flex Capacitor, I had to be intentional about how I managed items I would want to access frequently because of these lack of pockets. The pack's light weight comes at this cost, but I personally feel that it is worth it.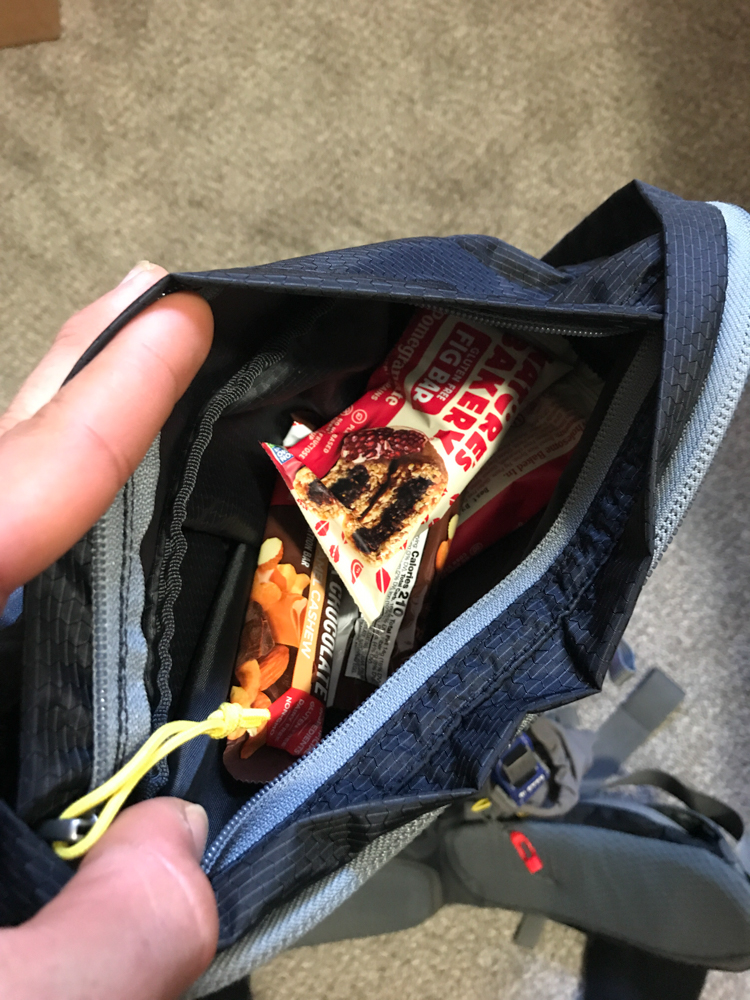 Finally, I really appreciated the large mesh water bottle pockets of the Flex Capacitor. Water bottle pockets are a staple of many traditional backpacking packs, but are often omitted from mountaineering and technical packs. When using the Flex Capacitor for more technical trips, I appreciated the ability to easily and quickly grab water, as I do not traditionally use a water bladder. Even when in A-Frame ski carry, I was still able to grab my water bottles from the side pockets without having to take off my pack.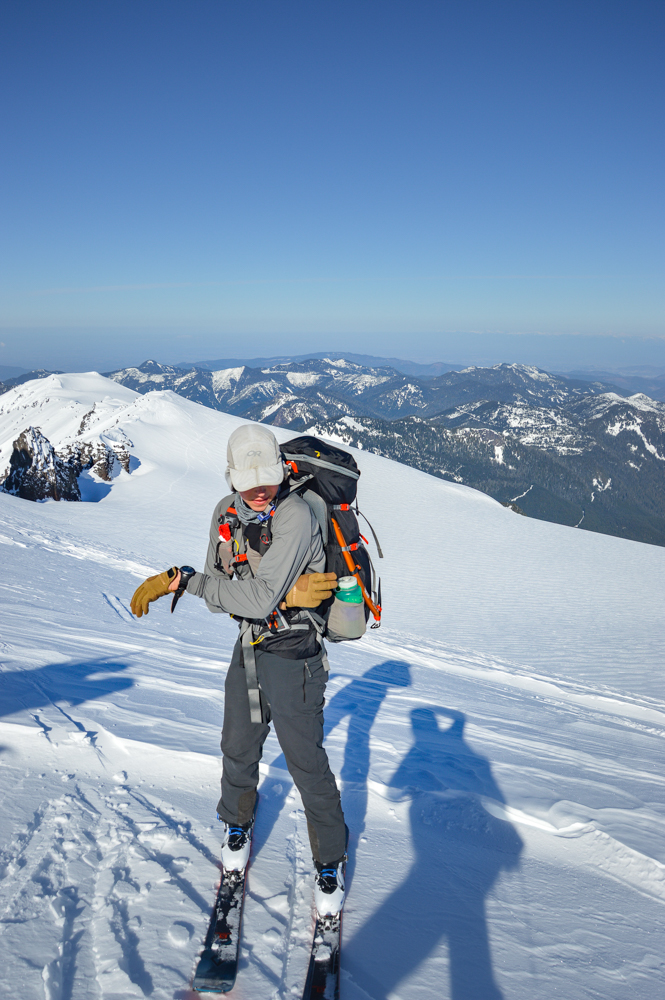 Weight/Packability
The Flex Capacitor is amazingly lightweight due to its minimalistic design. It has a single main compartment and an aluminum "Y-Flex" suspension system. Weighing in at 2lbs. 11 oz. in my version, the Flex Capacitor is comparable in weight to an Osprey Exos and other framed, lightweight backpacks on the market. If you wanted to, the Y-Flex frame is removable, but I would not do so, as the frame makes the pack sturdier and much more capable of carrying loads above 20 lbs.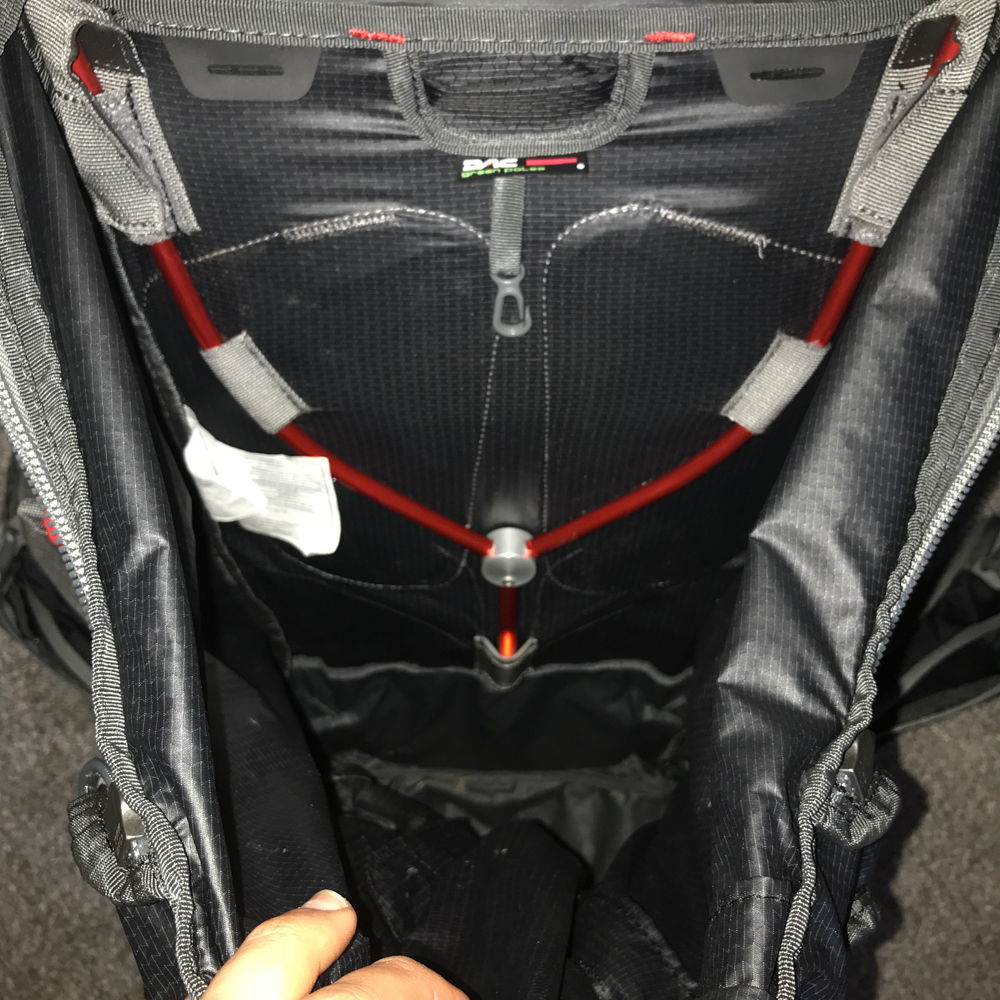 Sierra Designs lists the comfortable weight range of the Flex Capacitor between 35-50 lbs, and I completely agree, this thing can handle heavy weight. Personally, I found the Flex Capacitor to handle heavy loads better than the Osprey Exos, which I found to become uncomfortable around 40 lbs. When I loaded up my Flex Capacitor with skis, overnight gear, and mountaineering equipment, I could feel the Y-Flex frame distributing the load evenly across my torso, whereas on the Osprey Exos I began to feel the heavier loads falling more and more on my shoulders.
Function/Performance
The Flex Capacitor's intended use audience is backpackers, so my testing of its capabilities on technical terrain carrying climbing and ski mountaineering equipment was a true test of its versatility.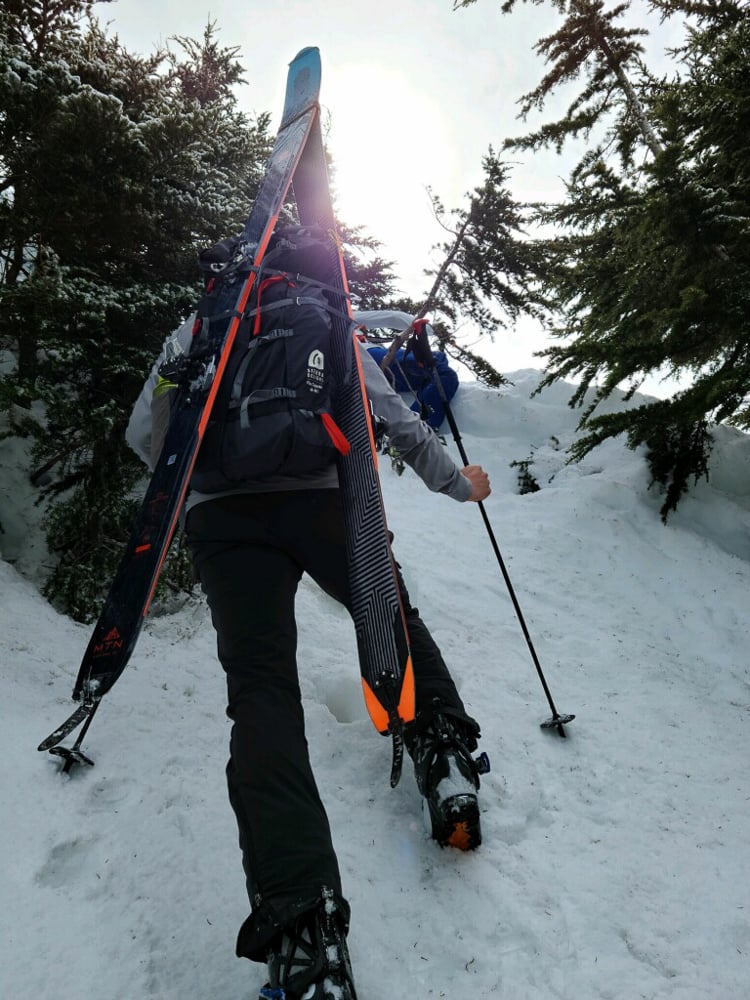 As a backpacking pack, the Flex Capacitor is wonderful: lightweight, comfortable, and simple with no excess bells or whistles. As a technical climbing pack, it falls just short of being a perfect hybrid, but comes impressively close. The only reason the Flex Capacitor falls just short of being the perfect "do-everything" pack are the external straps and the pack material.
The external straps are continuous across the circumference of the pack, which makes tightening them down a bit of a guessing game if you are trying to cinch them down evenly across both sides. That said, they are very useful for attaching extra gear to the outside of the pack, which greatly increases its carrying capacity.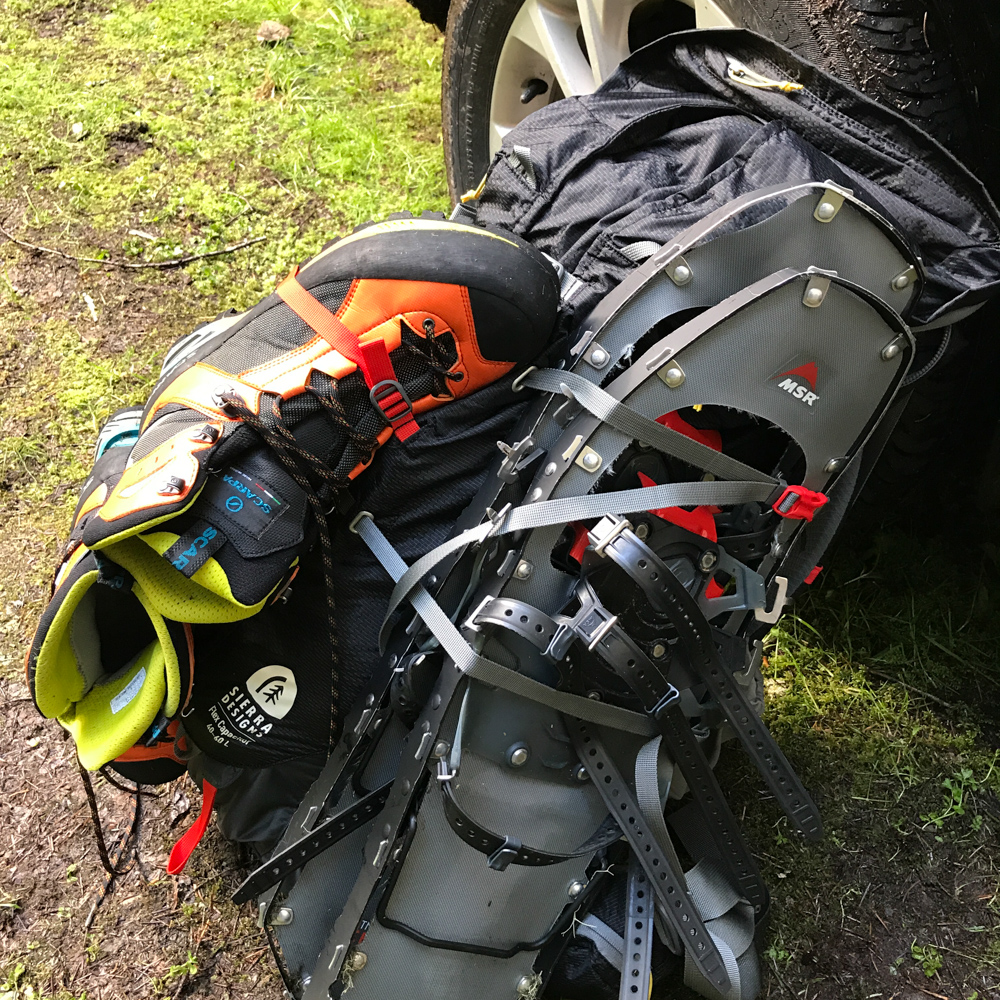 The Flex Capacitor features one large main compartment and is loaded from the top. This allows the user to load the pack how they like; there are no internal separators or dividers.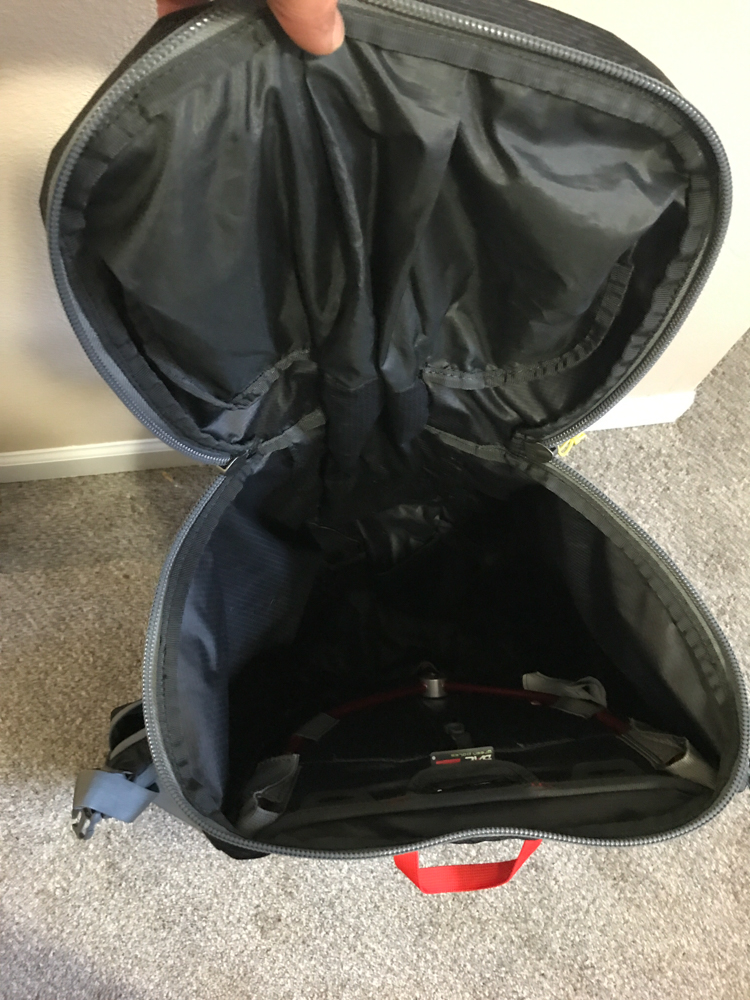 Personally, I appreciated this design, as I am very particular about how I pack my pack: items I won't use much at all towards the bottom, more frequently used towards the top.
The external straps do serve well to reduce the pack volume when going light and fast. The pack is listed as a variable volume of 40-60L due to these straps, which can compress the pack down when you don't have as much gear.
Durability/Construction
Through two months of heavy use, the Flex Capacitor is already beginning to show some wear, particularly in the outer nylon fabric. This is due to carrying sharp ice tools and skis externally on the pack, which the pack is not intentionally designed for. When strapping skis onto the pack in an A-Frame carry, the bindings rubbed against the outer nylon and poked a few holes in the outer material.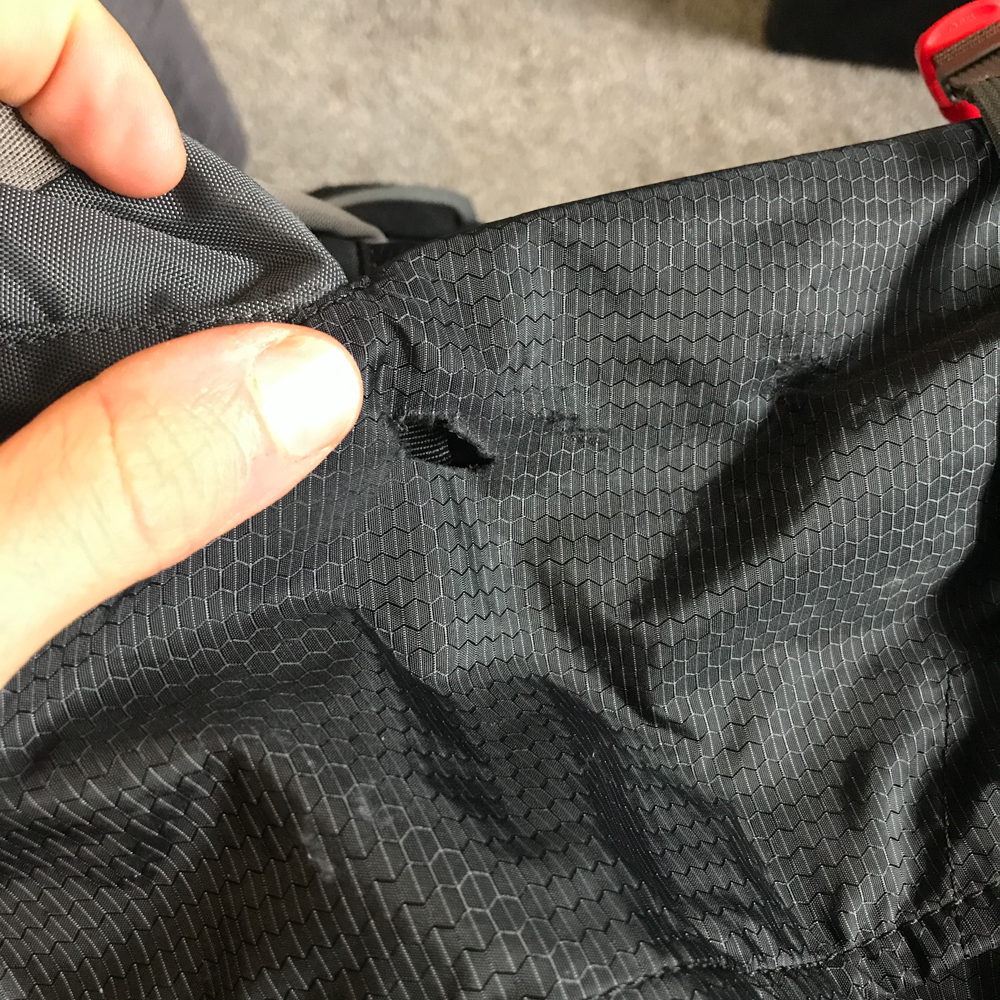 While I know that the pack was not designed to handle sharp tools and skis as its primary function, I still believe that this wear and tear is worth noting. 
Sierra Designs' commitment to social responsibility in the production of their products is strong, evident from a dedicated page on their website in which they list the numerous ways in which they focus on maintaining fair, responsible treatment of both their workers and their workplace environment.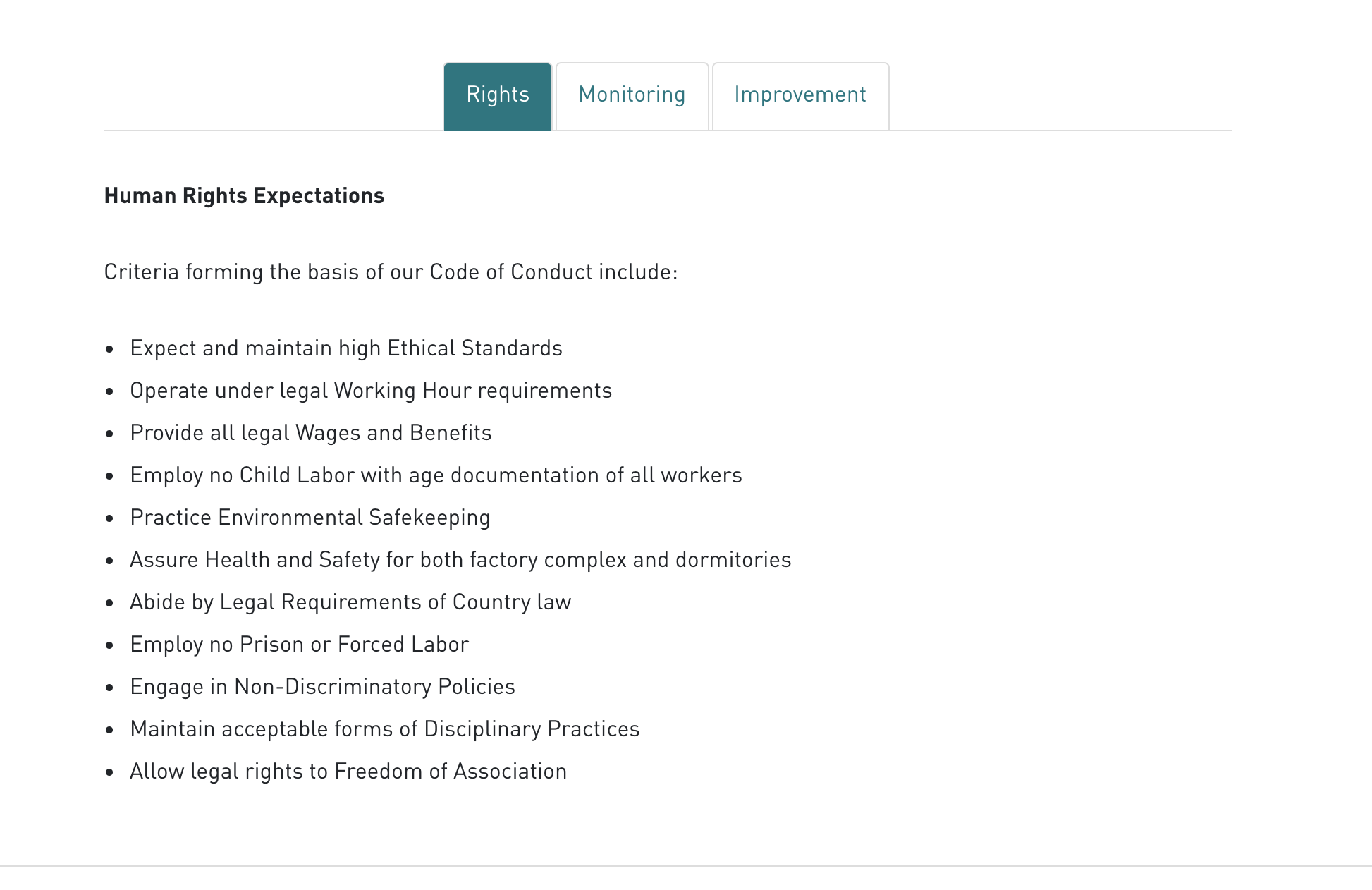 While Sierra Designs does not explicitly use any recycled materials in their construction of the Flex Capacitor, it is clear that as a company, they prioritize how they are producing their products and the impact that they have on the environment. 
The Final Word
The Flex Capacitor is very nearly the "do-it-all" pack, with very few shortcomings. It is simply designed, with just enough bells and whistles to be both comfortable and functional. It is lightweight for its carrying capacity and has an ability to manage a wide variety of equipment: skis, backpacking equipment, ice tools, ropes; you pack it, the Flex Capacitor will carry it.
With a few slight improvements, this pack could be nearly perfect:
Increase the size of the upper zipper pocket to function more like a brain. The current pocket is too small to really be fully functional.
Re-design the external straps to have pivot points where they are threaded through the pack, rather than being one continuous strap. The current design just threads the outside straps through two metal eyelets, which makes it a guessing game which side of the strap you have tightened down.
Find Sierra Designs Flex Capacitor 40-60 on Outdoor Prolink. Not a member? Apply today!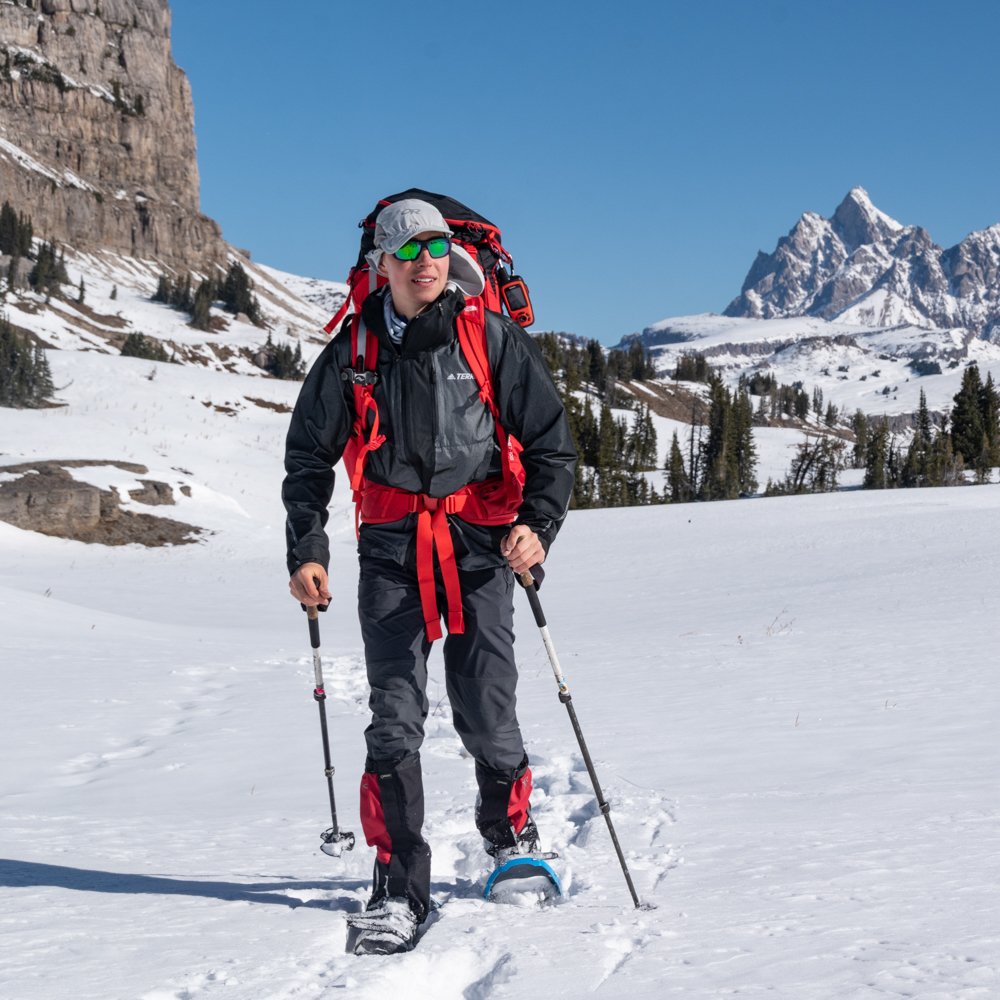 Sam Chaneles is an avid mountaineer and backpacker, climbing peaks in the Cascades, Mexico, Ecuador, and Africa, as well as hiking the John Muir Trail and off-trail routes in Colorado. He has climbed peaks such as Aconcagua, Mt. Rainier, Cotopaxi, Chimborazo, Kilimanjaro, and many more. Sam graduated with a B.S. in Mechanical Engineering from Georgia Tech. During his time there he was a Trip and Expedition Leader for the school's Outdoor Recreation program (ORGT). He has led expeditions to New Zealand, Alaska, Corsica, France, and throughout the United States. Sam is based in Issaquah, WA just outside of the Cascade Mountains. You can follow Sam and his adventures on Instagram at @samchaneles, or on his website at www.engineeredforadventure.com.