ProView – Sunski Dipsea Polarized Sunglasses Review
Attention, fellow adventurers, sunworshippers, yogis, paddleboard warriors and eco-conscious souls! What's the one thing that marries your love for mother earth and playing outside? I know I'm not alone when I say loud and proud that it's functionally versatile, sustainable gear. I really value activities AND gear that bring awareness to the impact we have on mother earth and help to minimize our footprint; I vote with my dollars, focusing my spending on products and companies that consciously co-create with the earth.
Sunski Dipsea Polarized Sunglasses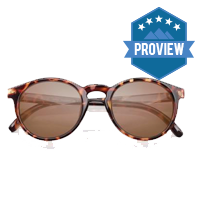 Product Name: Sunski Dipsea Polarized Sunglasses
Product Description: Our best selling Dipsea frame is named after our favorite San Francisco Bay Area hiking trail because it blends the style of the city with the spirit of the outdoors. With a variety of finishes and colorways to suite every occassion, the Dipsea is an updated take on a classic round shape.
Offer price: MSRP: $58.00
Currency: USD
Quality

Features

Fit

Durability

Eco-Friendly
Summary
The sunglasses are recycled polymer, they're cute, the brand is an advocate for mother earth and community. What's not to love? For me, nothing. I'm a super fan now. Thank you, Sunski, for caring, and advocating for your mission in what you create, sell, and do in the world! I'm excited to see what you continue to create!
Pros
 L

ightweight
Stylish
Versatile
That's why I jumped at the opportunity to review Sunski's Dipsea sunglasses. When I'm not working my 9-5 desk job at an herbal supplement company, I'm a professional nature lover and supporter of mother earth. In my free time, I sing songs to the earth, hug trees, dance, paddleboard, hike, backpack, and teach yoga outside and indoors. I'm fortunate to call the North Bay Area, CA, home. Time well spent outside in this beautiful place is crucial to my mental health and fills my cup to be of service to my family, clients, and my community. For the last month, I put the Dipseas to the test doing ALL the things — hiking, paddling, camping, practicing yoga, reading in the backyard, spending time in the garden, and generally slaying in both casual and more dressy looks.
Weight
First off, I was shocked at the light weight and durability of the glasses. The glasses are so lightweight, it took me a day or two to get used to wearing them. Surprisingly, the light weight did not compromise the durability or performance of the glasses. The frames are made of SuperLight, Sunski's own recycled polymer made from post-industrial scrap plastic. Additionally, the lenses are polarized. Despite the light weight, the Dipsea glasses have a comfortable and secure fit. Jumping around, paddling, swimming, dancing, and doing yoga flows — these puppies were secure through it all.
Lenses
With the polarized lenses, I had really clear vision and didn't experience glare in direct sunlight when I was paddling. After a long day in the sun, I experienced a bit of eye fatigue, so for paddling I'd check out their Alpine glasses which include a sun shield. The lenses block 100% UVA/UVB/UV400 wavelengths and pass the FDA basic impact test.
Fit
The temple tips of the glasses, the part that goes over the ears, are flexible. I can see this being a nice quick release feature if for some reason they were ripped off in action, i.e. catching a snag mountain biking. I wouldn't be worried about losing an ear or going down with the glasses. I'd recommend them for more high intensity activities because of how secure, lightweight, comfortable and flexible they are.
Look
The round frames are a great unisex option for both casual city looks and hiking trails. I selected the rust forest frames, which include non-mirrored lenses, and are a versatile colorway to match both warm and cooler tones when dressed up as well as my active clothes well. Extra bonus, I got a ton of compliments wearing these glasses the last month. Other colorways offer mirrored lenses too. The versatility of these glasses pulls on my sustainability-loving heartstrings. One pair of glasses to rule them all. No others needed. For my fellow minimalists, this style is a one-stop shop.
Packaging/Durability
I think it's important to note that they ship plastic-free in a recyclable cardboard case packed with unbleached paper. They pack well on the go and come with a cute drawstring soft sleeve case which doubles as a lens wipe. At the risk of sounding like I'm gushing, the case is printed with a beautiful image of boulders and a sunset background. The glasses are durable in transit too. After being stuffed in my backpacks and transferred so many times, they're still secure. I'm confident they'll last a long time. Additionally, Sunski offers a lifetime warranty that covers all manufacturing defects in materials and workmanship during the lifetime of the product.
I'll admit, I've been a Sunski fan for two years now, originally drawn in by the Makanis, a similar style with a more cat-like frame. Truth be told, I've always felt a sense of happy nostalgia wearing their glasses because they remind me of a more stylish version of my plastic ski glasses from the 80s. It turns out, their brand was actually inspired by a couple pairs of 80s glasses. Be still my heart!
Why Sunski?
What originally got my attention is that they are a local brand committed to sustainability, offering recycled polymer sunglasses that are both stylish and perfect for playing outside. Additionally, the brand does good in the world. They're not only committed to sustainability, but also they're an activist brand that supports community! They're 1% for the Planet certified and a Climate Neutral brand. As advocates for the environment, in Summer 2022, they donated $5 per pair to Earth Guardians in support of their work ahead of the UN Climate Change Conference. During fire season 2021, they donated 1000 pairs of their Treelines (Alpine sunglasses with a removable sun shield) to wildland firefighters in California. Check out their About Us section for their full story.
The Final Word
Needless to say, after researching the brand, I'm an even bigger fan. The sunglasses are recycled polymer, they're cute, the brand is an advocate for mother earth and community. What's not to love? For me, nothing. I'm a super fan now. Thank you, Sunski, for caring, and advocating for your mission in what you create, sell, and do in the world! I'm excited to see what you continue to create!
---
Shop the Sunski Dipsea Polarized Sunglasses on Outdoor Prolink. Not a member? Apply today!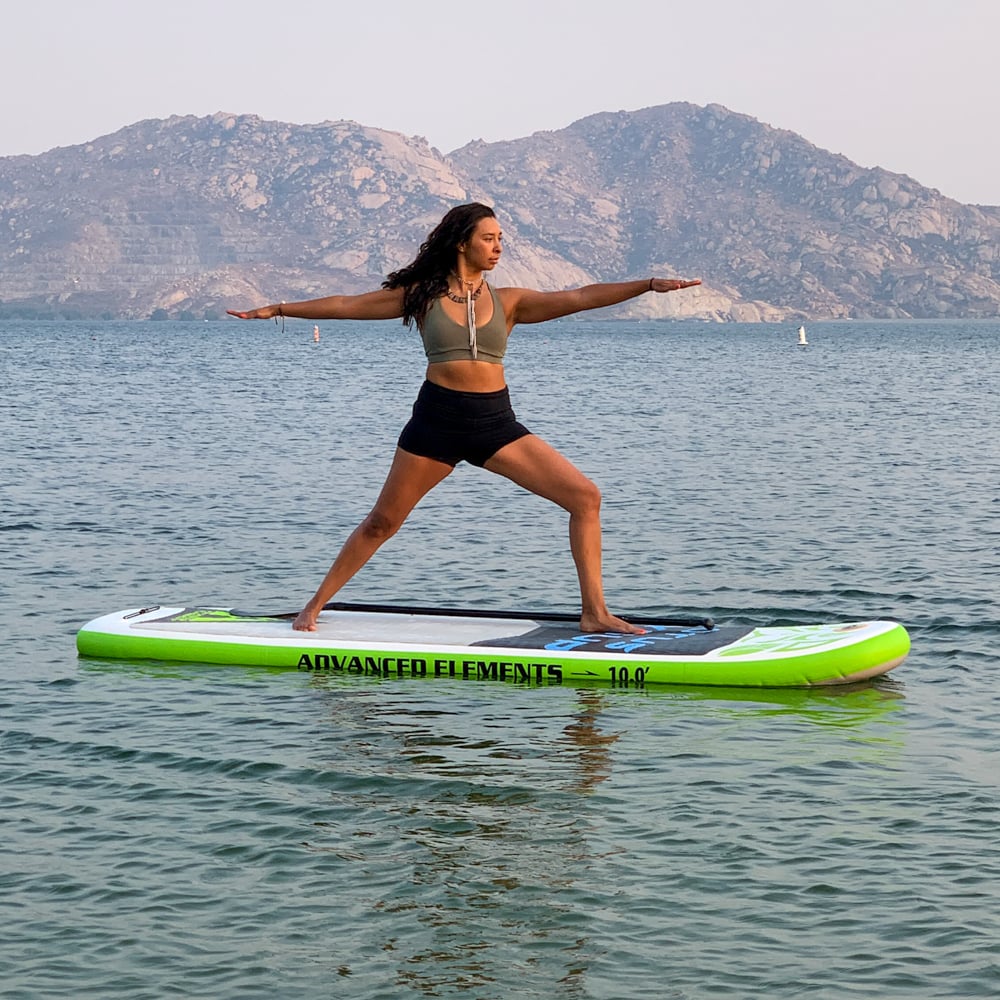 Francisca Lizotte is a lover of nature and wisdom, California Naturalist, Yoga Instructor and Reiki Practitioner. She has guided in person and remote group, private and corporate yoga classes and yoga hikes for 10 years and teaches regular group classes at Session Climbing Gym in Santa Rosa. She's passionate about being of service to her community and has volunteered in various capacities in the outdoors over the years. Her recent joy has been sharing kids' yoga with LandPaths Owl Camp the past two summers in the North Bay area. When she's not teaching yoga, playing outside, or practicing the art of deep rest, she's proud to be a part of the Community Engagement team at Traditional Medicinals. You can connect with her @commonthreadyoga on Instagram.