5 Places to Celebrate Thanksgiving with your Friends that Aren't Indian Creek
Creeksgiving fast approaches. Every year around the last weekend in November, dirtbags from all over Utah, Colorado, and California flock to a small remote corner of the Utah desert to climb splitter cracks, drink beer, and celebrate Thanksgiving with an intimate group of 30 of their closest friends. Each year the call of the freezing cold desert brings hundreds of people to Indian Creek to celebrate Creeksgiving. It is a time-honored tradition that some dirtbags have been keeping for decades.
Consequently, each year, the desert sees more traffic than any other time in the year. The toilet lines are 15 people deep, the campsites are overfilled, dogs run in packs unmonitored by their owners, climbers illegally camp all over the desert, crushing the delicate cryptobiotic soils and often contaminating the groundwater by digging cat holes and not using wag bags. Much of this damage to the environment can be mitigated by educating climbers on proper desert etiquette, Access Fund has a wonderful guide to a low impact Creeksgiving event, (definitely go read it.) But even more effective is spreading out climbers' impact to other awesome fall destinations for this holiday.
Creeksgiving has gotten a bit out of hand in recent years. If you're still looking for a place to celebrate Thanksgiving with friends, drink beer, and climb hard, here are several suggestions!
Red Rocks
Close proximity to Las Vegas? Check. Awesome rock climbing? Check. Ideal temps in November? Check. There are multiple spots for free camping near Red Rocks, or you can brave the paid campground and have access to bathrooms, running water, and trash cans.
Classic Thanksgiving Day Climbs: Solar Slab, Levitation 29, or Crimson Chrysalis.
Joshua Tree
Joshua Tree is frequently a winter climbing destination. Heading there for Thanksgiving means even better temps, less crowds, and more opportunities to climb! There are multiple cozy campgrounds, beautiful landscapes, wacky-armed Joshua Trees, and plenty of space to unpack a turkey with your friends.
Classic Thanksgiving Day Climbs: Gunsmoke, Illusion Dweller, or Hot Rocks.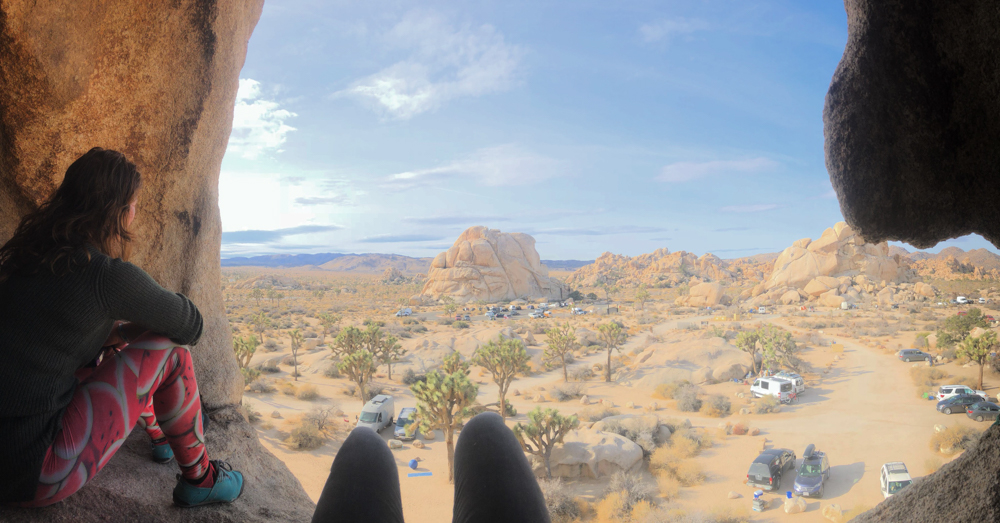 Moab (stay at a friends house!)
If you're still committed to driving all the way out to the Utah desert, Moab (not Indian Creek) has amazing free camping and abundant climbing. Finding a place to park several vehicles and celebrate the holiday, while still having an opportunity to climb is a sinch! Plus, everyone can be grateful for tower climbing.
Classic Thanksgiving Day Climbs: Crackhouse, North Chimney/ Kor-Ingalls on Castleton Tower, or anything at Wall Street.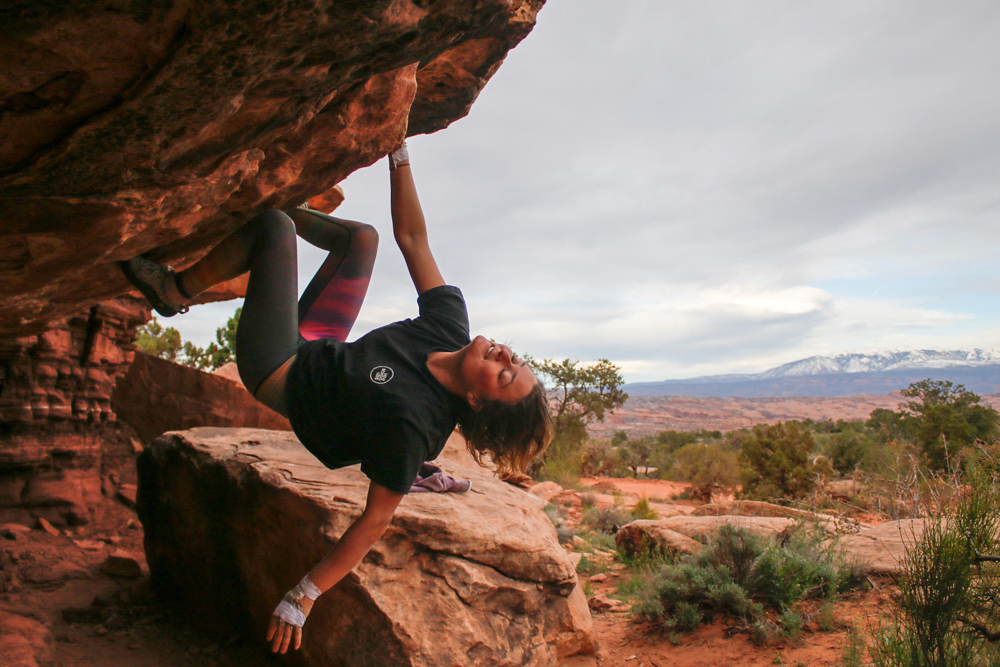 Zion National Park
What about a big wall on T-Day? You could even haul a turkey up Moonlight buttress and bask in your gratitude while 9 pitches up. Zion National Park has several close-by campgrounds that would make excellent staging areas for a Thanksgiving day celebration. If those happen to be full, then take advantage of the free camping nearby!
Classic Thanksgiving Day Climbs: Spaceshot, Moonlight Buttress, The Headache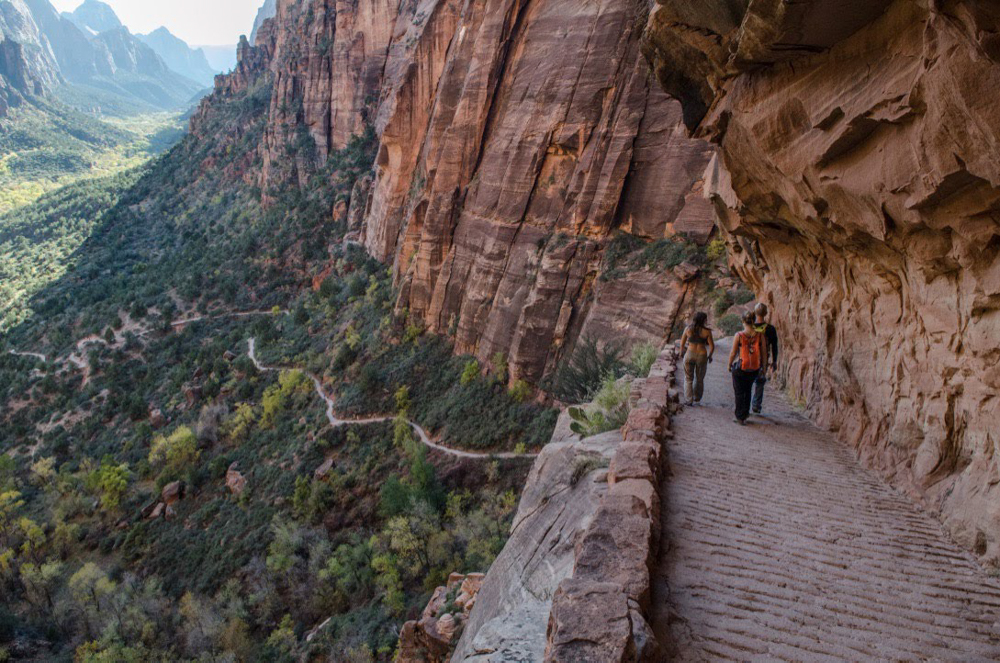 Eastern Sierra
The Eastern Sierra has it all. Bouldering, sport climbing, and trad climbing are plentiful all throughout the fall season. Depending on the weather you might even be able to get up into the mountains! With abundant free camping and a thriving climbing community, the Eastern Sierra is a great alternative to spending Thanksgiving in Indian Creek.
Classic Thanksgiving Day Climbs: Iron Man, From Chocolate to Morphine, Solarium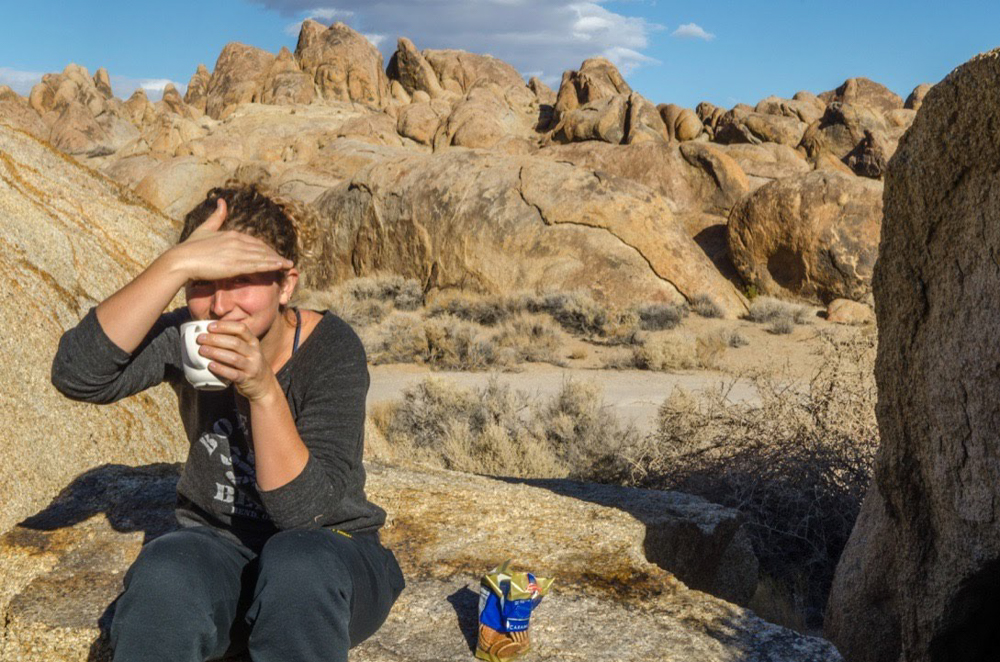 As climbers, we value our natural environments more than many. Our unfettered access to some of the most beautiful places in the world is a luxury and a privilege. We enjoy scenic views, personal challenges, and deep connection to our friends in exchange for very little. We may be an Access Fund member, or even volunteer our time at our local crags, but the vast majority of us have the option to engage with our climbing environments with little thought to our impact on them. I am not saying, 'never go to Indian Creek'. I am saying, 'Let's go to other places for Thanksgiving and visit Indian Creek when it's less crowded.'
More To Do
If you do decide to go to Indian Creek for Creeksgiving, please make sure to adhere to Leave No Trace Practices. Some things to keep in mind: Make sure you are camping in a legal camping spot and not parking on delicate vegetation. If you have a dog, keep it on a leash and be vigilant about picking up its poop. When hiking to the crag, stay on trail and follow cairns so as not to disturb the cryptobiotic soils. If you are camping somewhere without a pit toilet, please please please use wag bags. Wag bags are plastic resealable bags that you can poop into and pack out. Human waste is extremely damaging to the environment so please do not dig a hole and bury it!
Contrary to its dramatic and barren landscape, Indian Creek is a delicate place. Human waste, unmonitored foot traffic, dogs, and vehicles can all impact this desert in a way that cannot be restored within our lifetimes. Cryptobiotic soils, which composes the delicate lifeblood of Indian Creek, can be harmed permanently by a single footstep.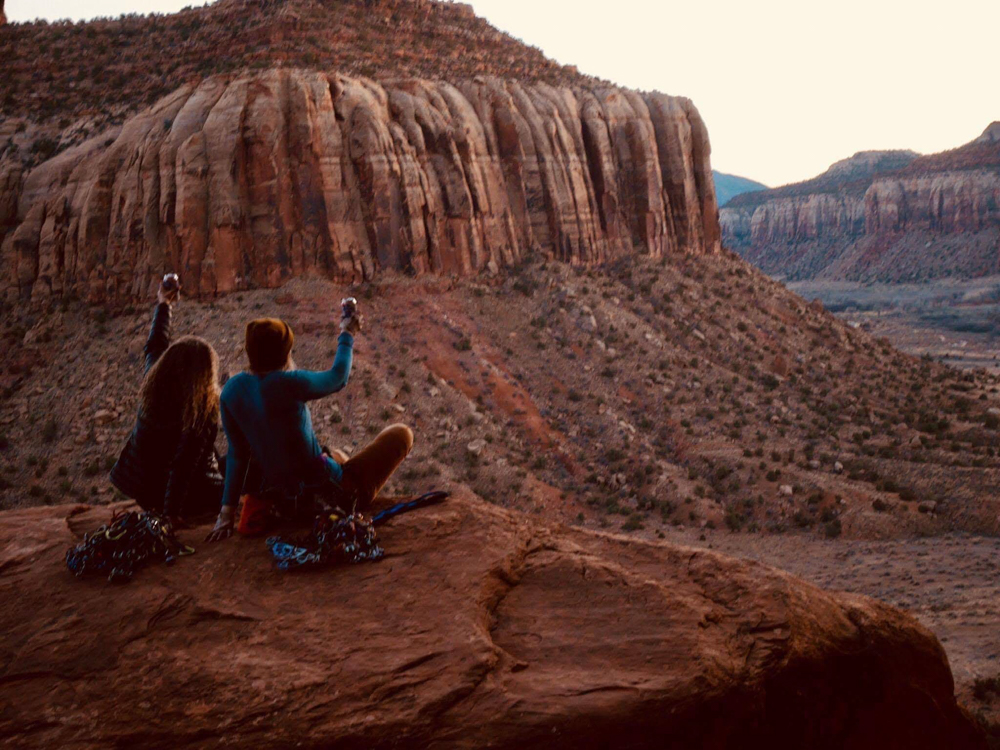 Last year, I wrote a blog post called Why We Should All Stop Going to Creeksgiving, detailing my single experience with Creeksgiving. In it, I called for folks to stop attending this event in an effort to reduce our collective impact on this desert I care for deeply.
This year, I make the same request. If you can, take your Thanksgiving or Friendsgiving experience to another area. There are plenty of beautiful climbing destinations that can fulfill the needs of good weather, good climbing, and good camping. Climbers are a resilient and rowdy bunch, and I have absolute faith in the climbing community's ability to have a good time on Thanksgiving, no matter where they are.
Kaya Lindsay is a writer, photographer, and filmmaker with a passion for rock climbing and the outdoors.
In 2016 she converted a Sprinter Van into a tiny home and has been traveling around the US & Canada to pursue her passion for rock climbing. Since hitting the road she has begun a career in filmmaking and is currently working on her One Chick Travels series, highlighting solo female travelers who live and work to pursue an adventurous lifestyle. Her films have been highlighted by major brands such as Backcountry and Outside TV. To fulfill her passion for writing, she chronicles her many adventures in her blog. Professionally, she writes for the adventure sports company Outdoor Prolink and The Climbing Zine. Kaya hopes to spend many more years in her tiny home on wheels, Lyra, and is currently living in Moab Utah.