An Ode to the Adventure Dog
We may have our favorite climbing partner, a trail fam, or even (gulp) live in a van with our significant other, but dogs are considered our best buds for a reason. Nothing beats a wagging tail and panting tongue in the outdoors. Adventure pups are more than just a pet, they are family.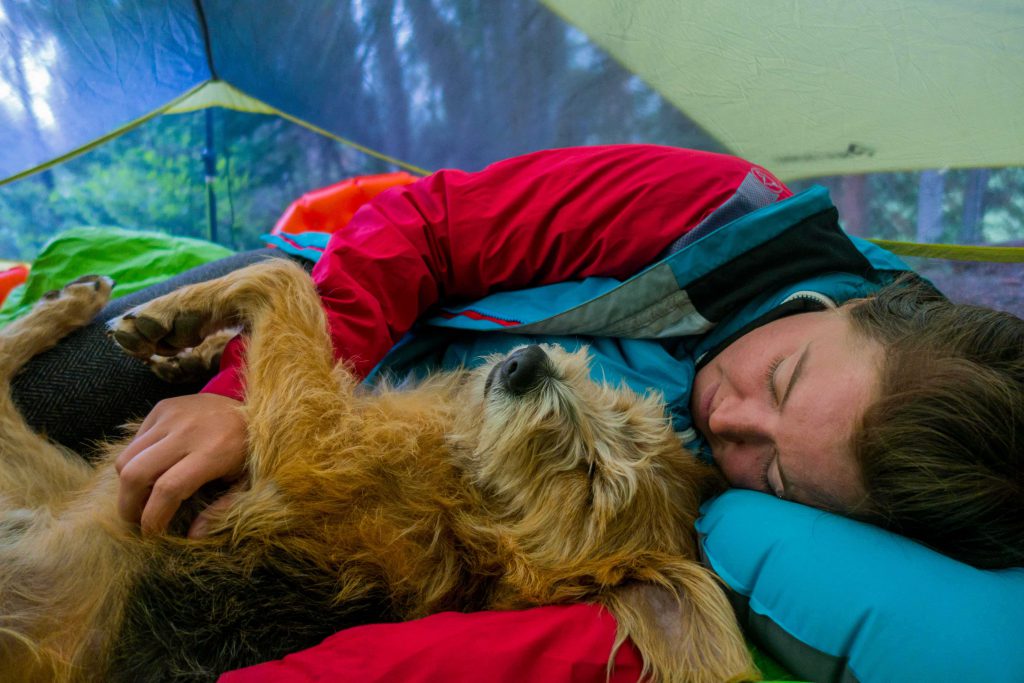 Today, we're raising a doggy bone to our four-legged fur babies. To those rough-and-tumble adventure mutts that just can't quit. Here's to the dog that follows us into the unknown. To the best friend who's up for any adventure. Here's to the pup that logs miles in the van, paddles like a pro, and heads down the trail. Raise a glass to your best adventure buddy, the adventure dog.
The Ultimate Hiking Buddy
I've got to admit, I'm pretty sure my 12-year-old dog is a better hiker than me. In fact, just last month she hiked nearly 15 miles across the desert in a day. We got back to our place and while I collapsed in a heap, she ran to her favorite toy, wanting to play.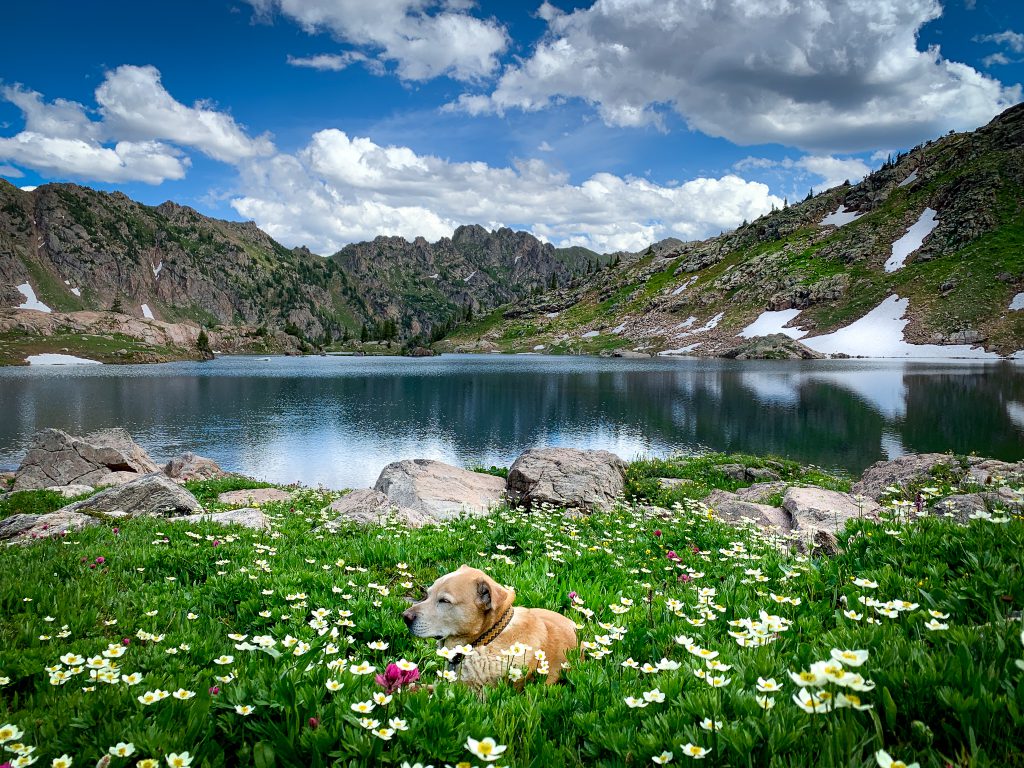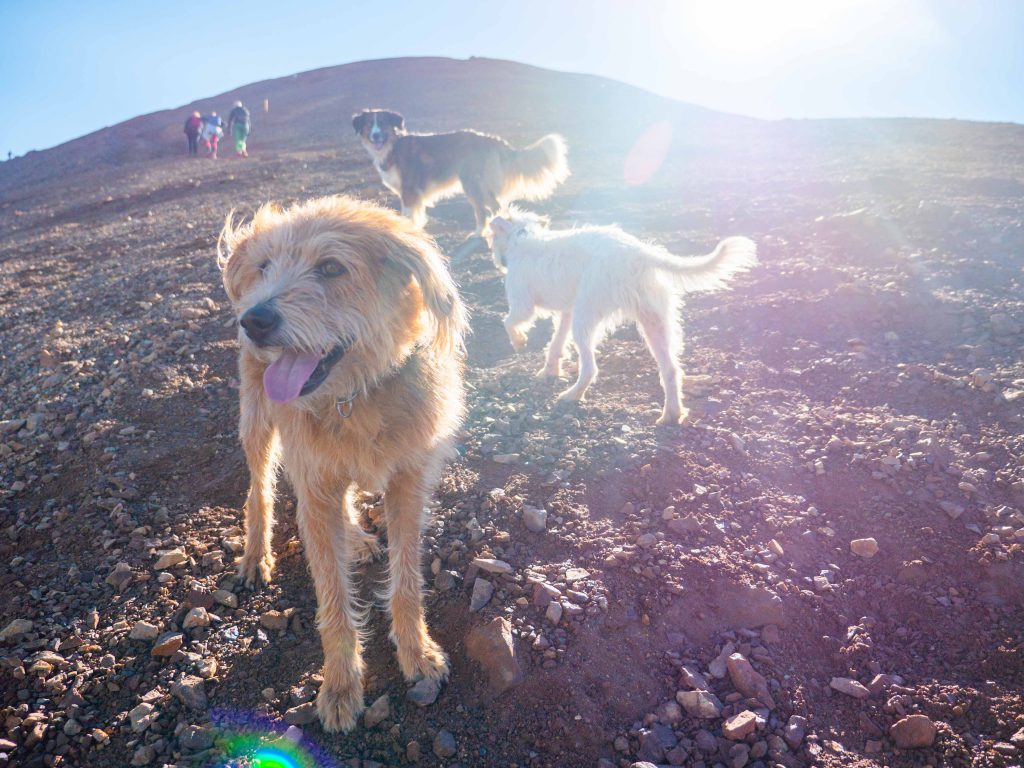 If your favorite hiking buddy is of the four-legged variety, then you know that you can't out-hike your hound. A real adventure pup is always down for some trail time. The deeper you dive into the backcountry the better. Maybe your pup feels the pull towards the top of the mountain — pushes miles, scrambles rock, and knows a thing or two about the uphill grind. Your doggo does it all while running back and forth down the trail, doing the whole thing twice over in the process, as you pant in desperation to reach the next false summit. They know the real meaning of "walk your paws off."
Everyone's Favorite Crag Dog
Okay, I get it, yes, dogs get a bad rep at the crag. They bark, they chase, they love to take naps on your rope bag. But before we completely write off the crag dog, you know you have a favorite crag pup. The kind of doggo that loves to bask in the autumn warmth reflecting off the perfect splitter crack.
The perfect crag dog lounges lazily at your belayer's side as you huff and puff up your latest project. Crag dogs are calm, centered, and able to relax through the tension surrounding them. They build a bed out of the perfectly leaning rock. They live for the dirt beneath their paws and seek shade on summer climbing days. Crag dogs feel content navigating rough trails, passing people, and the occasional excited shout of "Falling!". You could be on the rock reveling in an unplanned route, while Scruffy naps in the afternoon sun by your pack, carefully guarding those coveted crag snacks.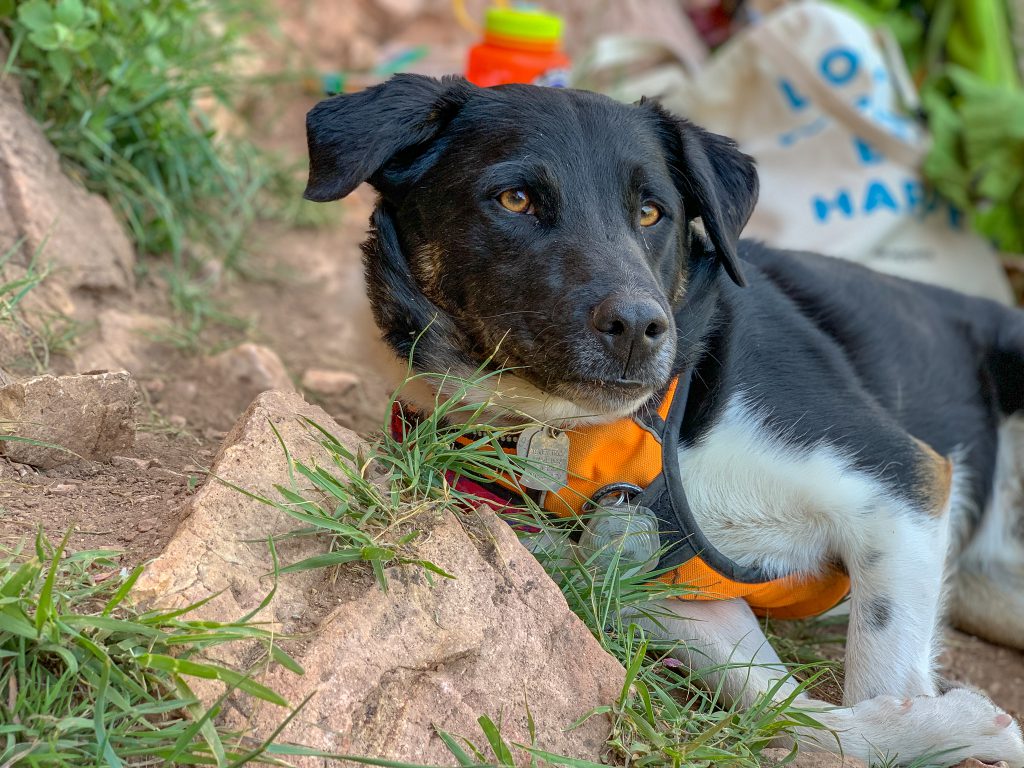 Your Vanlife Roommate
So you decided to move into a van, but you can't seem to find enough room to sleep. Every night you toss and turn, jockeying your bedmate for more space. It turns out, your 120-pound floof loves that eco-friendly mattress topper-turned-bed too! So much so, that you have been alotted just 25-percent of the available space. But you wouldn't have it any other way. Life on the road is certainly an adventure, but there's only one being you want to share it with; your adorable, over-sized vanlife pup.
Your pup is an obvious asset when fixing a flat or doing voodoo on the transmission (again). When the winter nights creep in, you've got the best snuggle buddy anyone could ask for. Like you, your dog has Marie Kando'd their life, taking only the essentials. Together, your life on the road sparks more joy than any rent money could provide.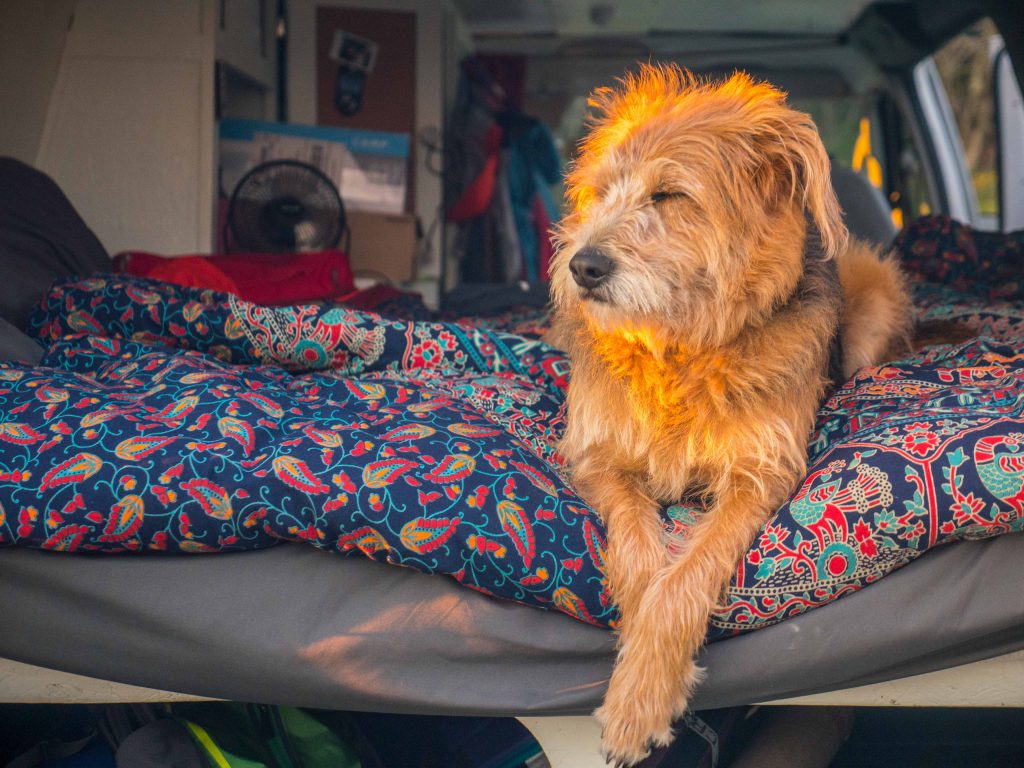 Car Camping Connoisseur
Just say the word and your dog is in the car, riding shotgun. A wizard at finding snacks by the campfire, your doggo embodies dirtbag dreams. There's something about hogging all the mattress space in the tent that your camping pup just can't get enough of. It finally got bad enough, you invested in a personal doggy sleeping pad, complete with a cozy blanket. Some pups prefer the burrito method and snuggle up in your mummy bag right there with you, but yours prefers to take up all the available room in the tent.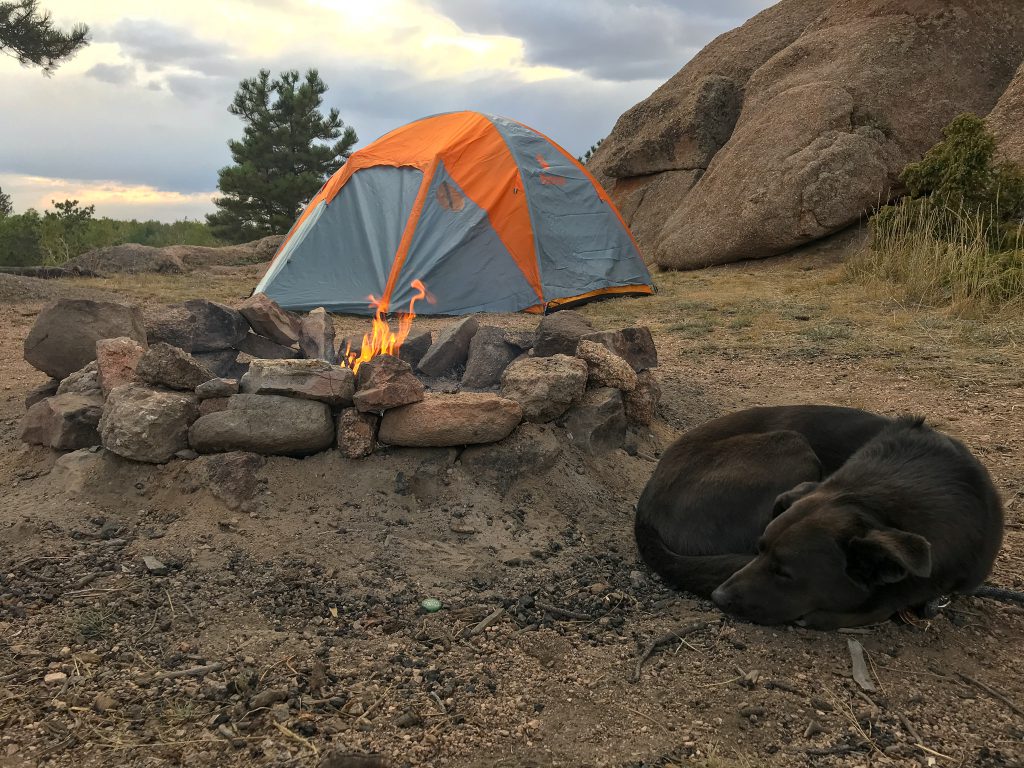 The camping pup knows how to live large in the outdoors. Gourmet meals and s'more droppings are fairly common. As are late nights spent curled up by your side while you both become entranced by the dying embers. Your favorite camping buddy lets you know when visitors stop by and may occasionally wander off to meet the neighbors. But the tent feels empty without them curled up by your side.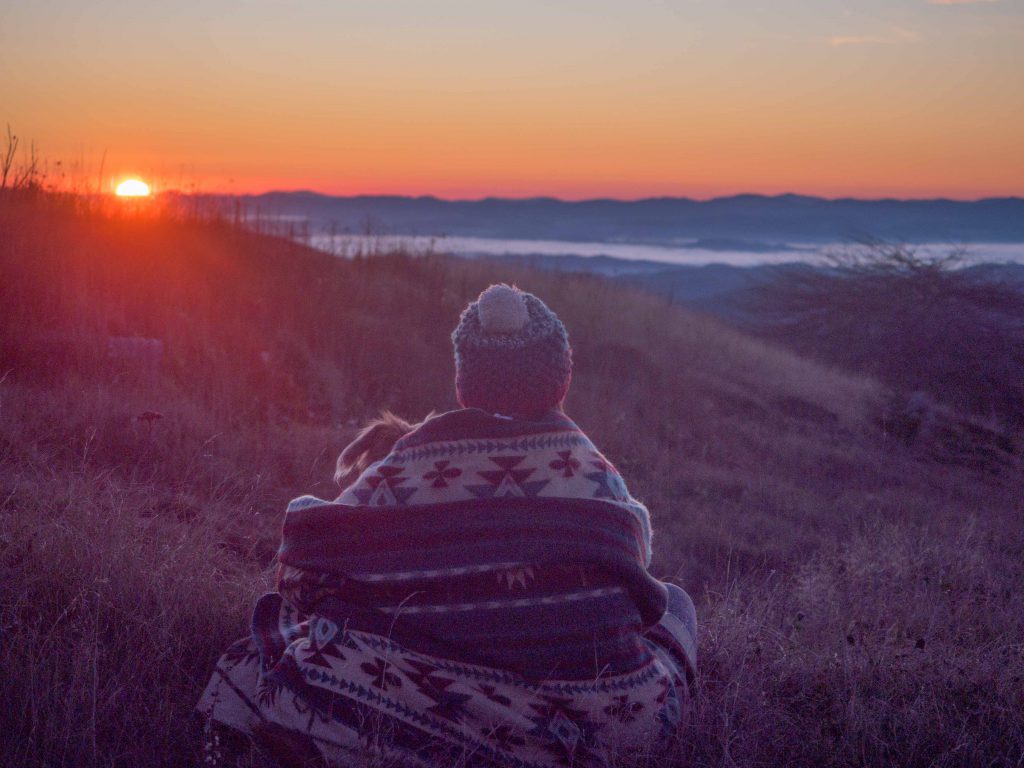 The Backcountry Powder Hound
Beacon. Shovel. Probe? Check. Tour plan, check. Safety check? Double-check. Powder hound? Present. The backcountry powder hound knows how to earn those turns. Capable of following your skin track and cutting you off as you carve fresh tracks. The image of those lolloping paws and airborne tongue are forever imprinted in your memory.
Your backcountry pup has a more expensive jacket on than you do, and you don't mind one bit. As long as the powder pup is warm, and you're cruising through the white room, all seems right in the world.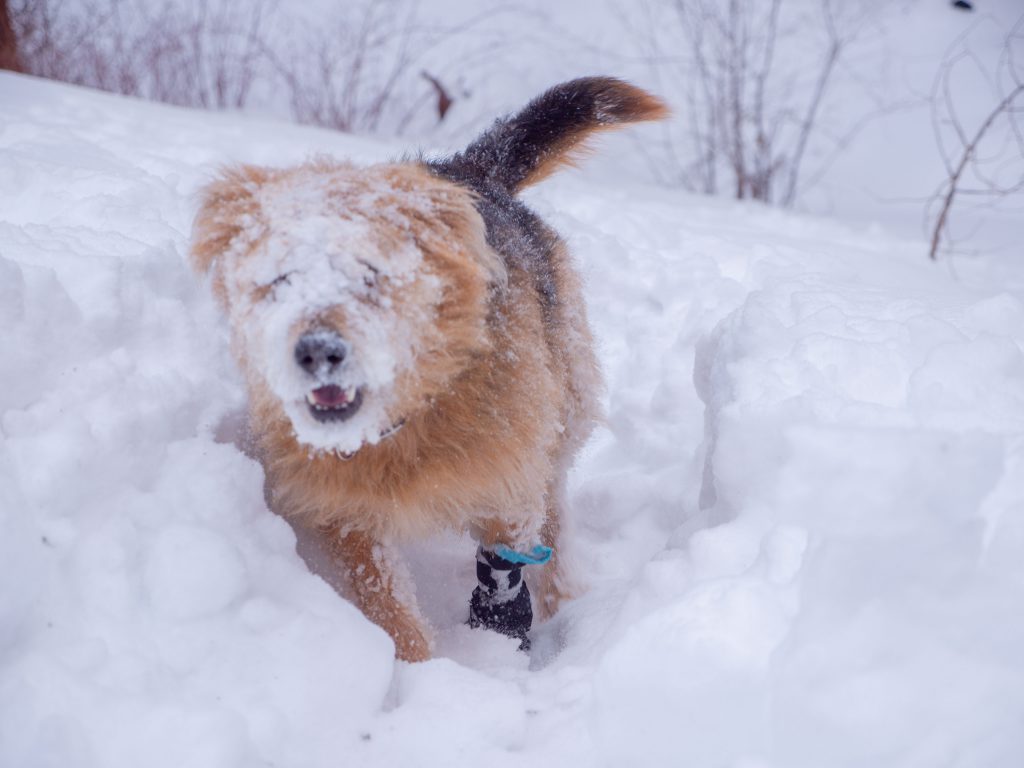 The Water Dog
Who says dogs don't belong on the water? Your sea dog can do all sorts of tricks on your SUP as you paddle your way across the lake. Geared up with a lifevest, your aqua-pup lives for life on the open water. From kayaking to fishing, to a morning SUP yoga sesh, they're down to make a splash.
At first, keeping their balance was a challenge, but together you learned how to make a dynamic duo on your watercraft. Obviously, the doggy paddle partner always helps out in a pinch, but it's worth it to glide smoothly across a tranquil lake. Together you discover secret beaches or explore a nearby beaver dam and don't even take a photo. It's the quiet, unplugged moments on the water that you'll cherish forever.
---
Our adventure dogs are there for us no matter where we go. From the trailhead to that hidden backcountry powder stash, they know our deepest thoughts and secrets. They are there for us when we need them the most. Those memories together will last a lifetime. So cheers to you, adventure pups! May you always be by our side and in our hearts.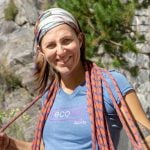 Meg Atteberry is a full-time freelance writer and outdoor enthusiast. Her mission is to empower others to get outside and have an adventure. She loves a sunny crag and delicious trail snacks. When she's not wordsmithing you can find her hiking, climbing, and mountaineering all over the world with her fiancé and adventure pup, Nina. To learn more about Meg, check out her blog Fox in the Forest. She'd rather be dirty than done up.