Coming out of the Grand Canyon to Covid-19
In March of 2020 Covid-19 began to burn its way through the United States. The stock market was crashing, people were getting laid off en masse, zoom calls were skyrocketing and people were dying. In March of 2020, I would lose every single paying client I had worked with for the last four years and I wouldn't be able to pay rent. I would be forced to move out of my house and go on unemployment for the first time, and I would be, like everyone else in the United States, alone.
However, in March of 2020, I didn't know any of this. I was blissfully unaware of the challenges presented to my nation by the coronavirus. I was completely isolated from the outside world on a colorful polyethylene raft at the bottom of the Grand Canyon.
This three-week trip, which I'd been endlessly fortunate to snag a spot on, started in mid-March and slowly tip-toed into April of 2020.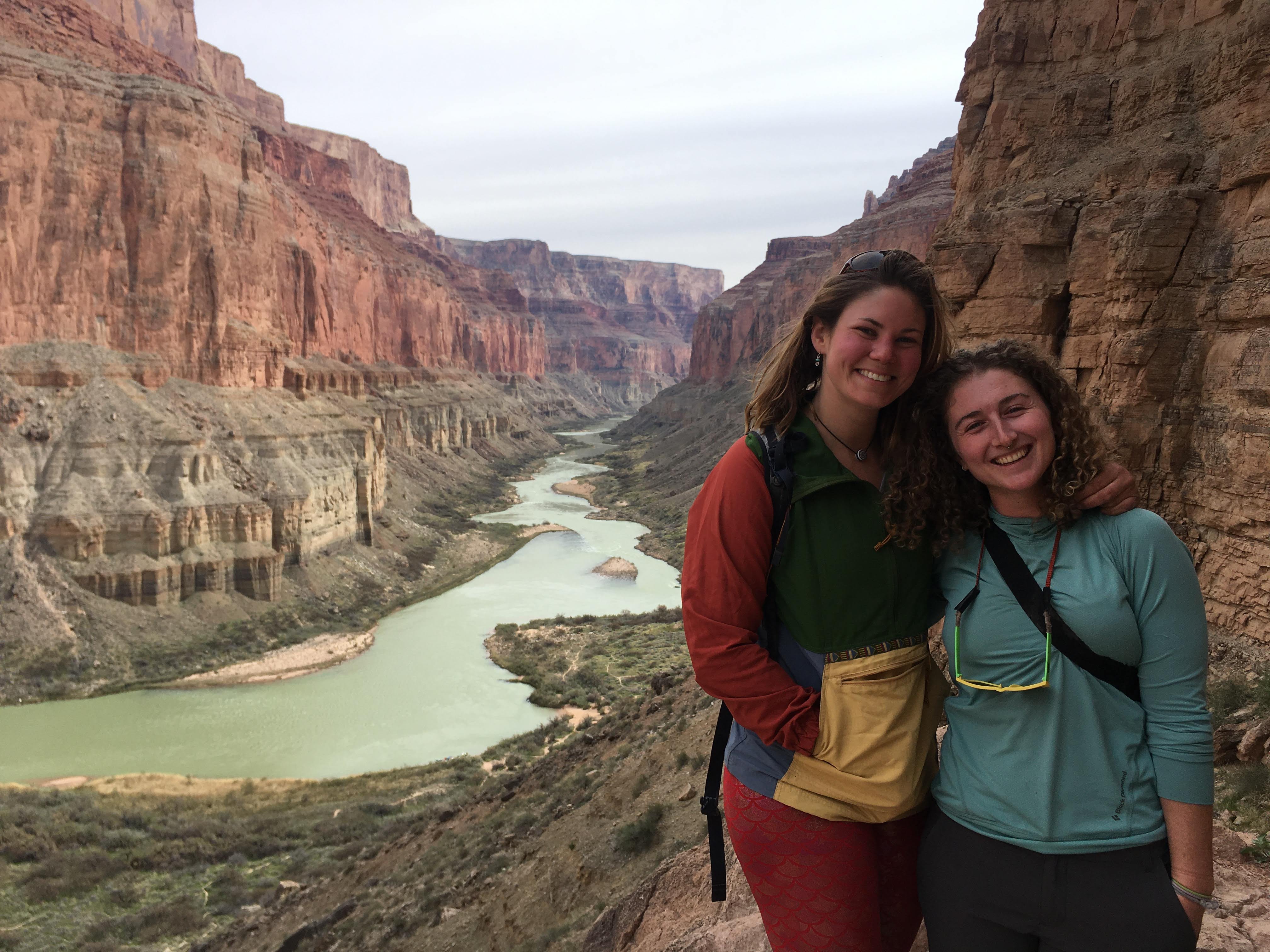 The Grand Canyon is mostly flat water, but it's not all flat water. There are days where you encounter frothing white rapids that make your hands sweat and your heart race, but there are a lot of days where the hardest part of your day will be finding a place to put the groover.
On these flat water days you have hours where all you do is sit, enjoy the sunshine, drink a beer, and chat idly with your crew.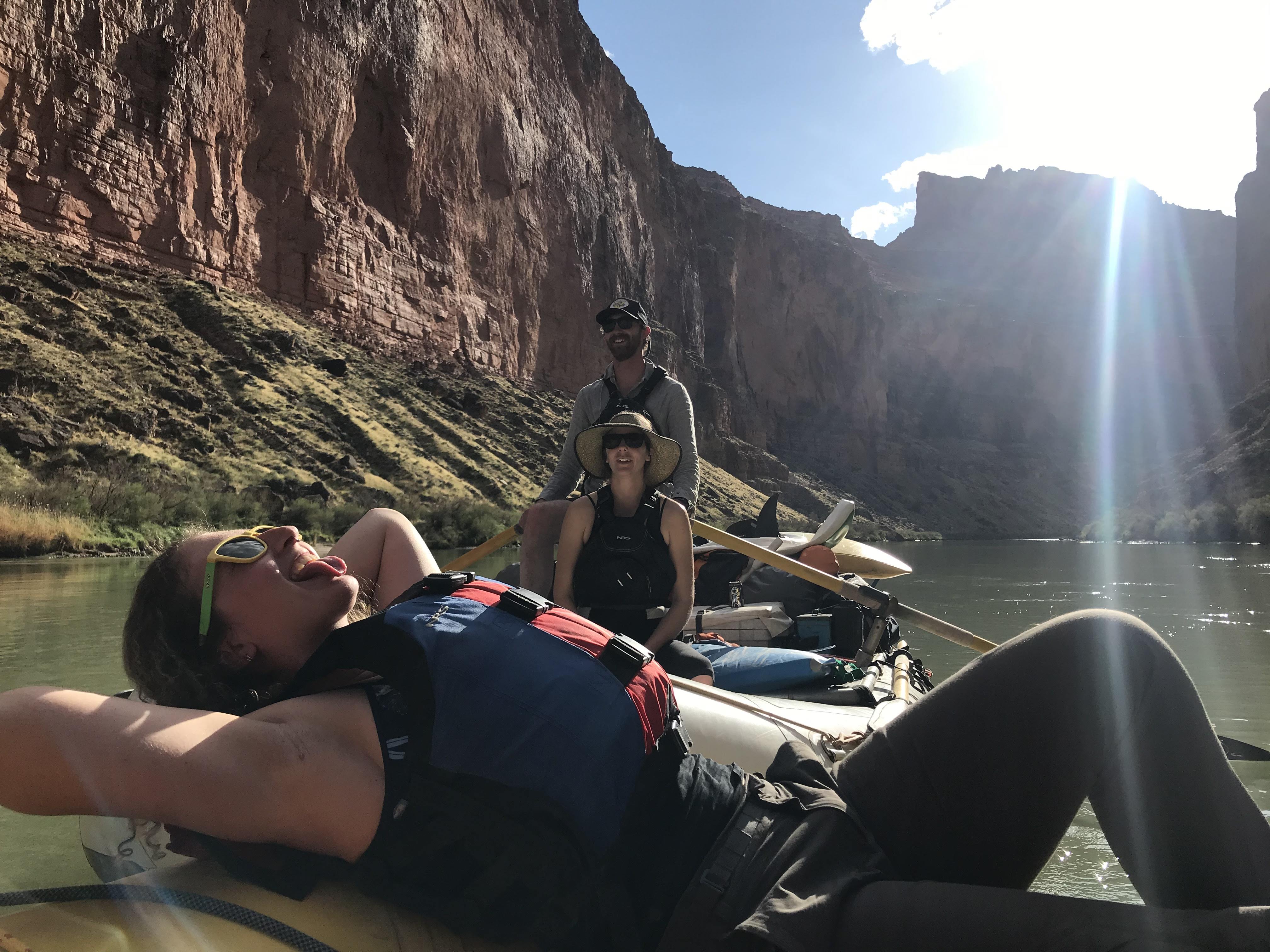 I would lay, with my back against the warm rubber raft and let my eyes drift closed. The endless blue sky lazily peppered with clouds would disappear from view as I let my other senses take over.
I could feel the gentle rocking of the boat as it floated along the water. My whole body would rise and fall nearly imperceptibly as we continued our journey towards the rivers end. The warmth from the sun above me and the hot rubber raft below me relaxed all of my muscles. I would feel a deep, penetrating warmth spread through my limbs, like sinking into a hot tub.
Is this what it feels like in the womb? Is this the first thing my body has ever felt and it took me all the way to the bottom of the Grand Canyon to remember?
It's quiet here, but it is not silent. I can hear the burble of the river, small eddies forming and then twirling away into nothing. They leave no trace of their dance except for an insignificant rippling sound. I can hear the soft creak of the oars as my captain leans forward and dips them into the river. I can hear the whisper of the oar blades gliding through the water. One oar stroke at a time, bringing us down toward the end of our journey.
The breeze is soft like a butterfly kiss against my skin, and in these moments I feel absolute peace.
This is a place that exists within me now. This perfect, quiet moment can never be taken away.
This moment, for me, was the real gift of the Grand Canyon. More so than the daring adventures, the bravery of running a challenging rapid, the camaraderie, the shared meals, the tear jerking conversations, the drunken mornings and even the sunsets that paint the canyon walls every night.
It is this moment of pure bliss I take with me as we turn the final bend in the Colorado river and see our final destination.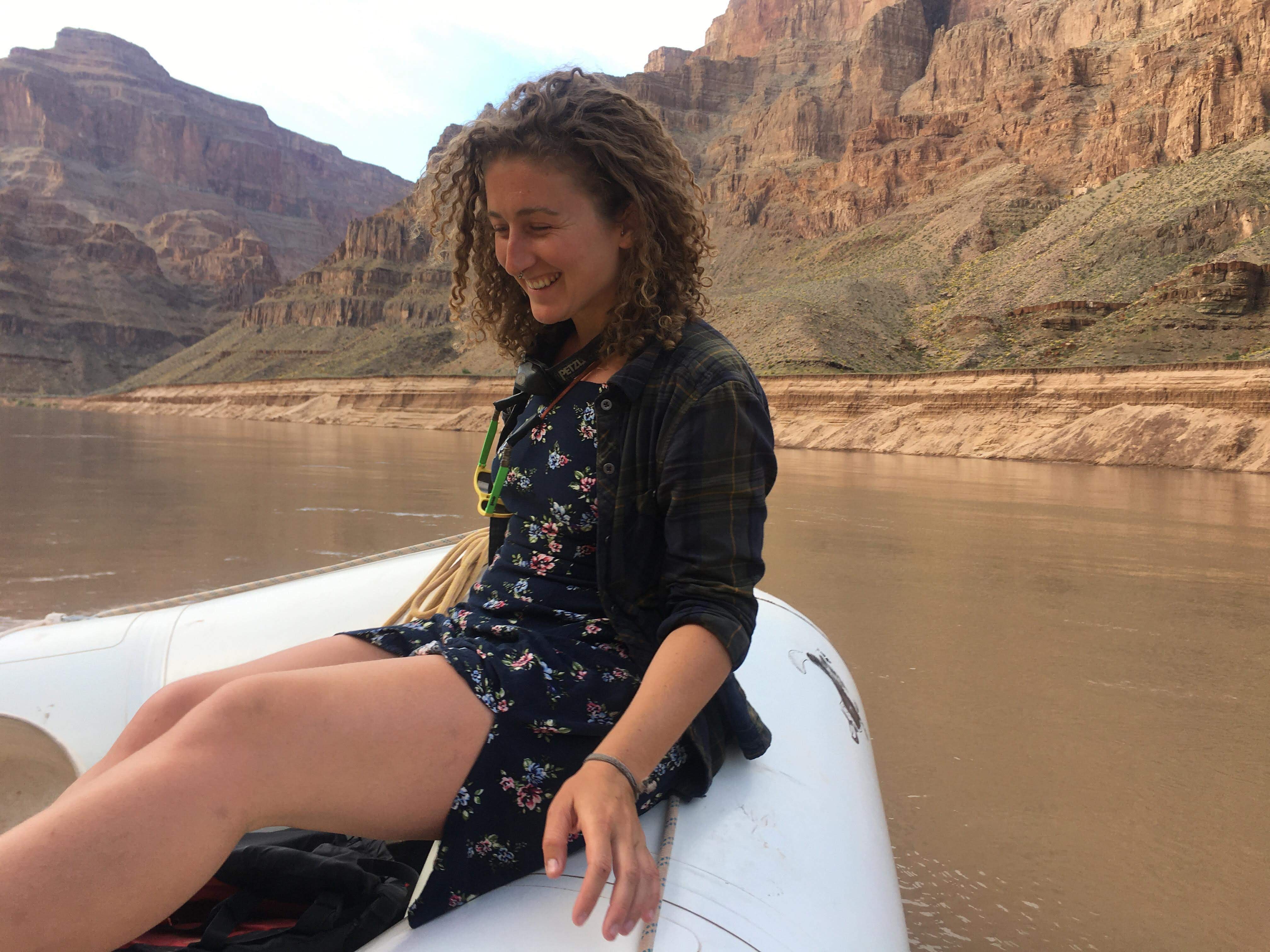 I wasn't completely oblivious to the coronavirus. Our crew had known that the virus was going around, and we had initially been concerned that our trip would get cancelled. We'd also been forced to take out at Pearce Ferry instead of Diamond Creek. Diamond Creek was on the Hualapai land and they had closed their borders.
Along the journey our crew had gossiped about what the world would be like above the Canyon Walls. We'd had no contact with anyone in the outside world for three weeks, would our friends and family be dead? Would the country be in a civil war? Would everything be fine? The concept of full lock down in quarantine had not yet occurred to us.
The man we'd hired to outfit the trip showed up in a large flatbed truck. He jumped out of the driver's side door and welcomed us with a kind sad smile you only see on the faces of people who are watching their life's work fall apart.
"I had to lay off all of my employees," He said as he began helping us move food boxes and coolers on to the truck. "You guys are my last trip of the year, they're closing the Grand Canyon until 2021." With the upcoming summer as his peak season, he might not be able to recover financially.
He told us that you have to wear a face mask in stores, and that there's tape on the ground indicating where you can and cannot walk. He told us that California was shut down, that businesses everywhere were closed, that people are attending zoom calls instead of classes, and that everyone had become obsessed with some show about tigers in Florida.
The roads were empty as we drove back through the Nevada desert.
Coming out of the Grand Canyon to Covid-19 was suffocating. I'd spent the previous three weeks in the dream-like state of bliss that comes with the purity of nature. And while there were many challenges to re-acclimating to the world above the canyon's rim, the loss of physical closeness to other bodies was the most jarring part about it.
Something as simple as a hug, or the feeling of sitting close to shelter your face from the wind, the friendly intimacy of sharing food, or the feeling of laying your head against someone's shoulder around a fire. We had ate, drank, slept, and rowed in close proximity to each other for weeks.
Coming back to the world into Covid-19 meant I was suddenly, painfully, alone.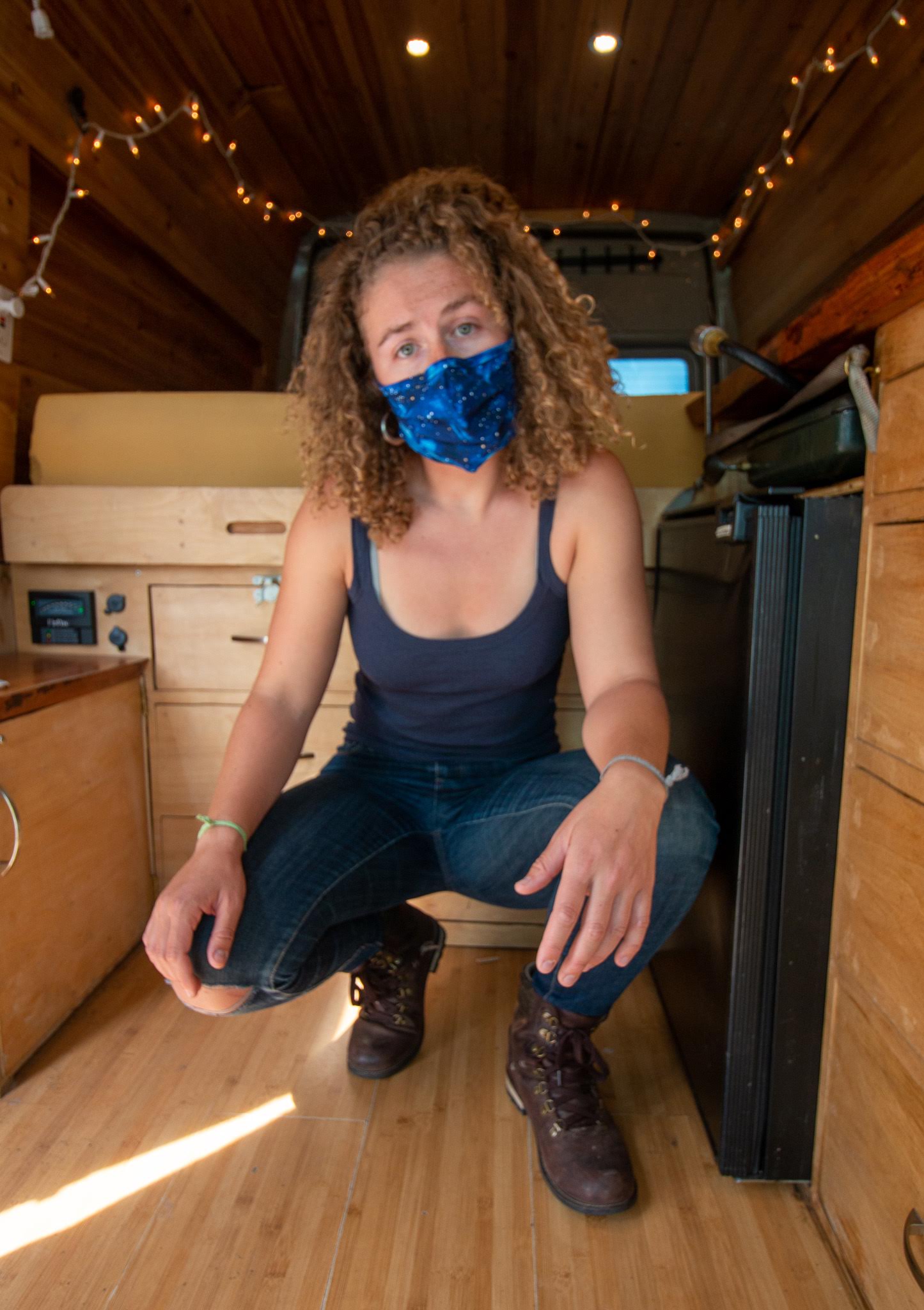 My world of water, sun, and sandstone cliffs was replaced by grey tile, grey carpet, and fluorescent lights.
When I finally checked my email I received the news that all of my clients had dropped me. "I'm sorry, we just don't have the budget right now." These words stared up at me from my phone screen four different times as I mentally calculated the financial impact of them.
I remember staring out the window, looking at empty streets while my hands washed dishes and feeling like my heart was going to break.
It was difficult to process being in quarantine because no one wanted to talk about it. My friends and family had been dealing with this new reality for weeks. I called up a friend to try and understand what the world was like in LA, she asked me if we could 'please talk about anything except quarantine'. Her world was overwhelmed with the virus and all she wanted to hear about was the Grand Canyon. I needed to process and she wanted an escape.
The first time I went to a grocery store I wondered aloud if people would think I was weird. My boyfriend looked at me and said, "The other shoppers might, but the employees will thank their lucky stars."
On my way out of the store, a woman complimented me on my mask as she sprayed alcohol on all the surfaces I had touched.
I remember going for a run to clear my head. I gave everyone I passed six feet of space and watched women with babies turn their heads away as I jogged by.
As I crested the hill in front of me, I turned my face to the cloudless blue sky and closed my eyes. I could feel the gentle yellow warmth of the sun on my skin, the breeze was soft like a butterfly's kiss. I stopped and stood for a long moment.
I imagined the gentle sway of the rafts I'd been laying on this time last week. I heard traffic in the distance and imagined it was the sounds of an upcoming rapid.
I pulled the memory from the river out of thin air and wrapped it around me like a cloak. I held the slow rocking, the whisper of the oars, the warmth of the raft, and that cloudless blue sky above me in my mind like precious gems.
Coming out of the Grand Canyon to Covid-19 was overwhelming. It was a new, sterile, contactless world where I was unemployed and afraid of doorknobs. The dreams I had in those first few days were confusing narratives where we'd never left the boats and decided to keep rafting on towards the ocean. My days were filled with long aching silences, but at night I could still feel the rocking of the boats as I fell asleep.
I would eventually forget what it felt like to live with sand in my toothbrush and a perpetual sunburn. I would lose the calluses from rowing on my hands. My chacos tan would fade, but this memory of floating gently down the river will never leave me.
Sometimes, when I find a good sunbeam, and there is a cloudless sky above me, I can close my eyes and simply remember.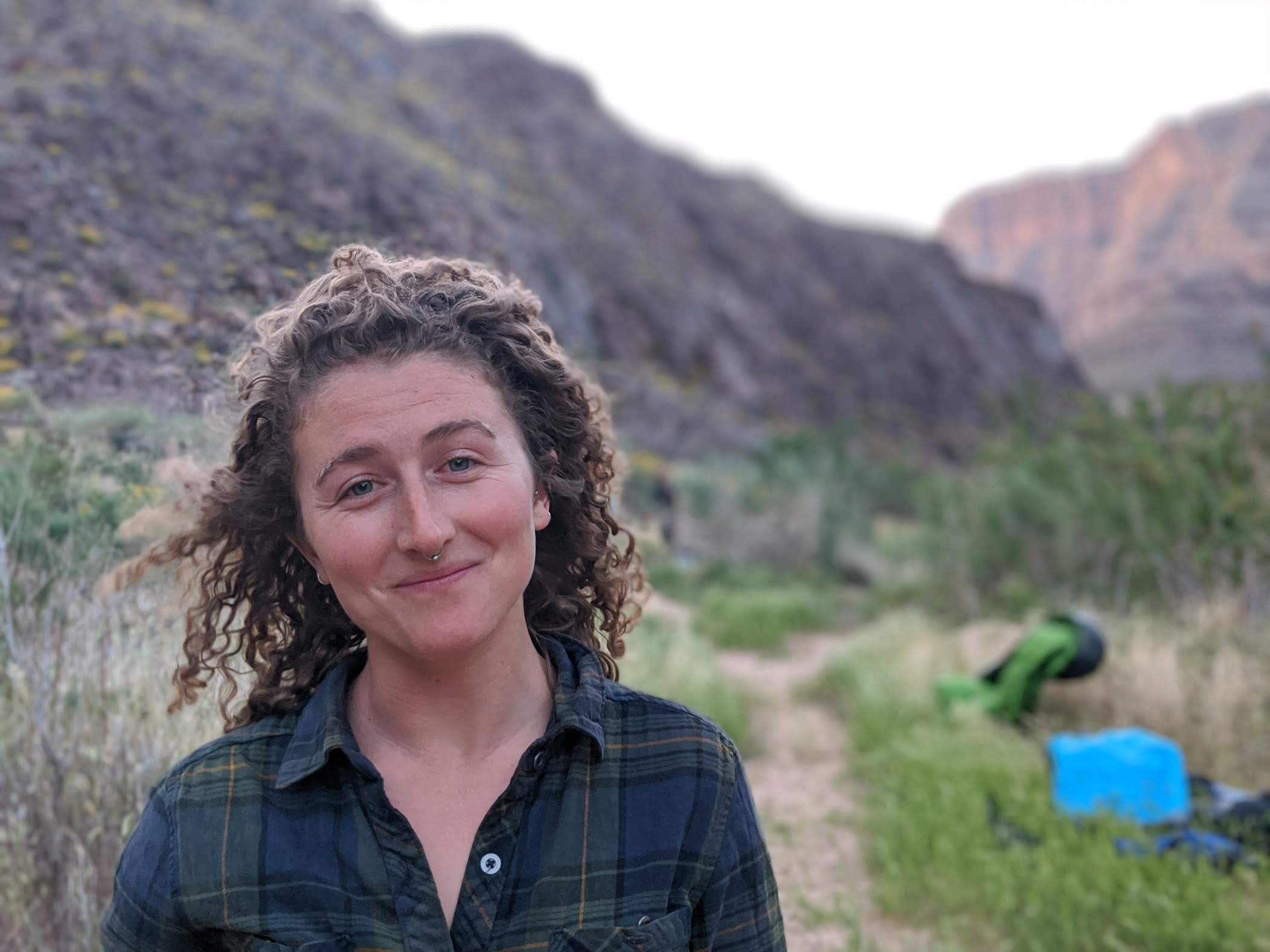 Kaya Lindsay is a writer, photographer, and filmmaker with a passion for rock climbing and the outdoors.
In 2016 she converted a Sprinter Van into a tiny home and has been traveling around the US & Canada to pursue her passion for rock climbing. Since hitting the road she has begun a career in filmmaking and is currently working on her One Chick Travels series, highlighting solo female travelers who live and work to pursue an adventurous lifestyle. Her films have been highlighted by major brands such as Backcountry and Outside TV. To fulfill her passion for writing, she chronicles her many adventures in her blog. Professionally, she writes for the adventure sports company Outdoor Prolink and The Climbing Zine. Kaya hopes to spend many more years in her tiny home on wheels, Lyra, and is currently living in Moab Utah.