The Hottest Climbing Gear of 2020
Tis' the season for sending! With the climbing season in full swing, we are so stoked on this year's hottest climbing gear. As pros, we strive for the best there is, and with this lineup of the best climbing gear of 2020 there's a lot to get excited about.
Okay, so it was tough for us to break it down into just a few handy items. This year, there is a lot of excellent new and exciting pieces of gear in the world of rock climbing. Here's a look at a few of our favorite pieces of rock climbing gear.
Stay Safe with Metolios Liquid Chalk
If you're itching to get back to your local climbing gym or you want to get out on some of the more popular rocks, then pick up some Metolius Liquid Chalk. Unlike their powdery counterparts, liquid chalk keeps particles out of the air and helps to keep climbing safer during a pandemic.
Rope Up with Mammut
Mammut continues to produce some of the best climbing ropes on the market. Smooth, weight-efficient ropes let you belay with ease from your favorite neighborhood crag to the alpine.
Their dry treated series, especially Mammut 8.7 Alpine Sender dry is a long-standing favorite. It's light, durable, and easy to use. As some of the best rock climbing gear, the Eternity series of ropes is a top performer no matter where your climbing takes you. The unique coiling process means you won't have to worry about pesky twists.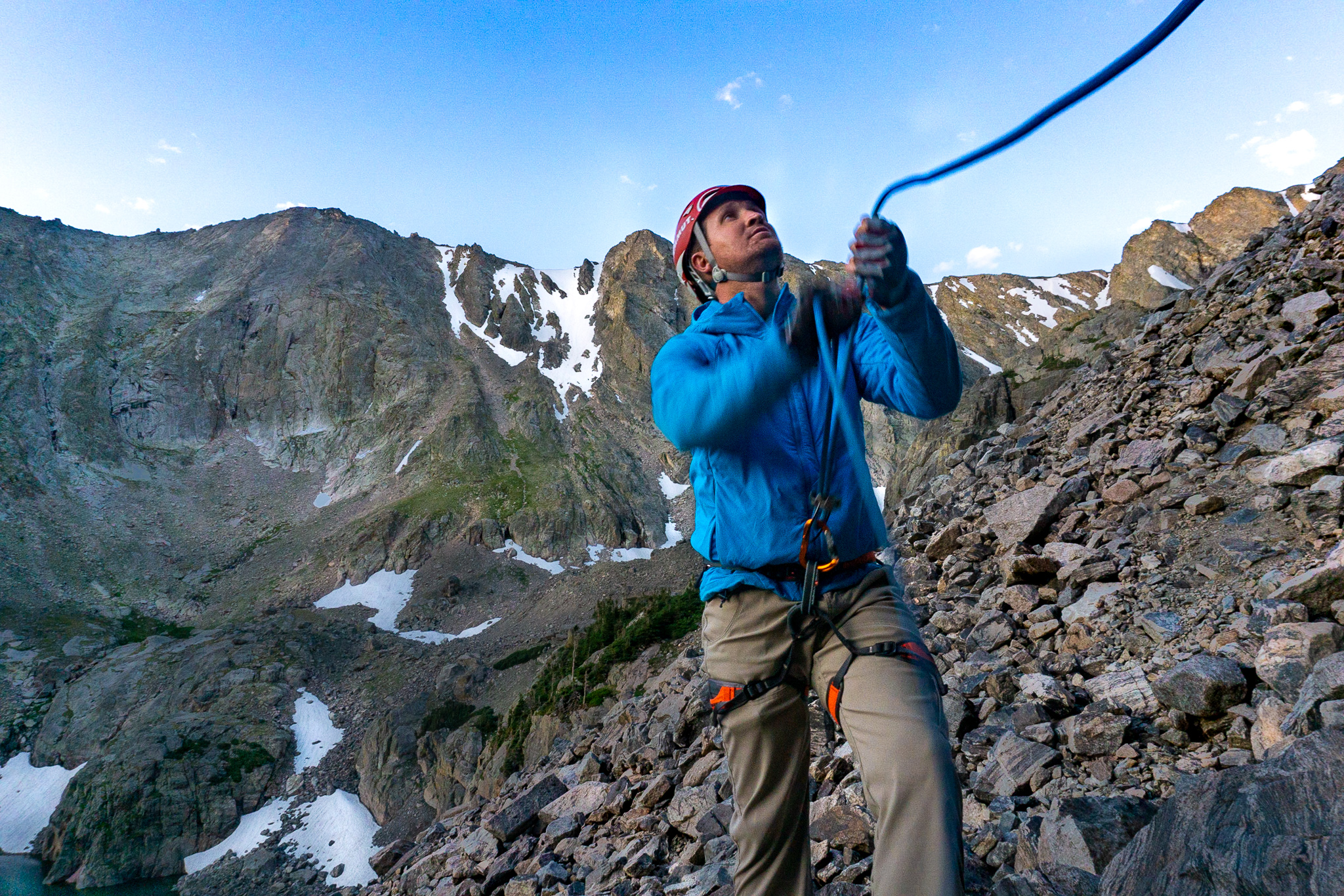 The Brand New Z4 Cam by Black Diamond
Black Dimond unveiled an entirely new camming device at Outdoor Retailer last summer. We were ultra excited to get our hands on the lineup of new Z4 cams by Black Diamond.
Introducing a whole new flexible stem technology, the Z4 cams were a huge upgrade from the X4. The flexible, yet protected stem makes for quick-and-easy horizontal placements. These are a hot ticket piece of rock climbing gear and they tend to sell out fast.
Stay Protected with Outdoor Research
Last year, Outdoor research introduced the Echo Hoody, an ultra-lightweight sun hoody perfect for a day in the alpine. This year, they have the Optimist Hoody, which is like the Echo except it's lighter, and more durable. As big fans of both, why not grab two this season?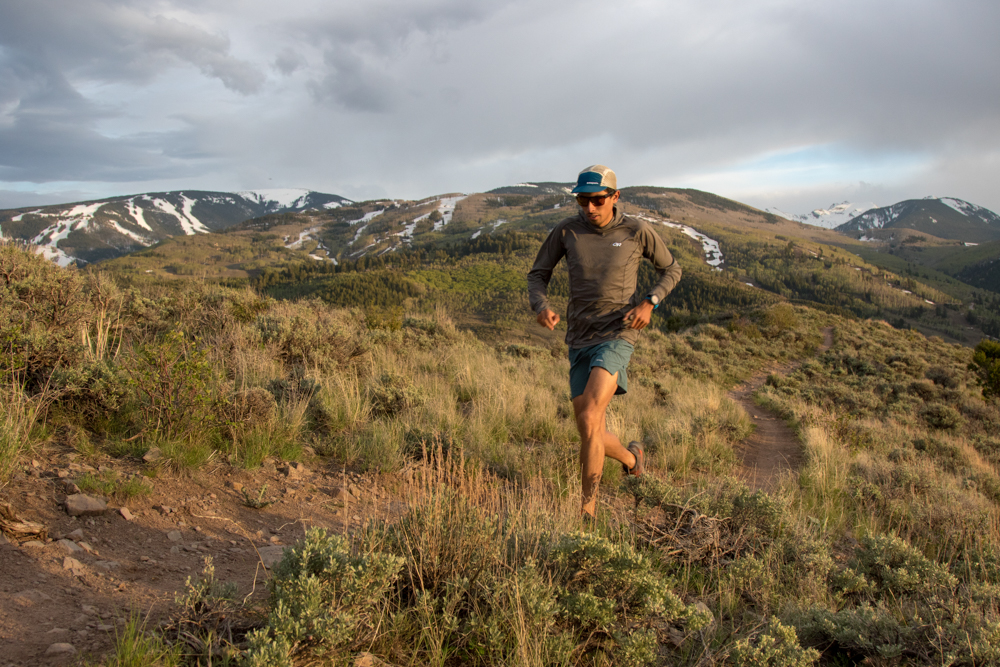 Give a Soft Catch with Edelrid
Edelrid is always on the hunt for a better belay. The Mega Jul revolutionized the way an assisted braking device could work. But they didn't stop there. The Giga Jul makes all of your climbing objectives possible (check out this review by Outdoor Prolink Pro Patrick Betts). We love the easy transition from bringing up a second to using assisted braking on lead. Its sliding block allows you to have both an assisted braking device and a traditional guide mode device in one.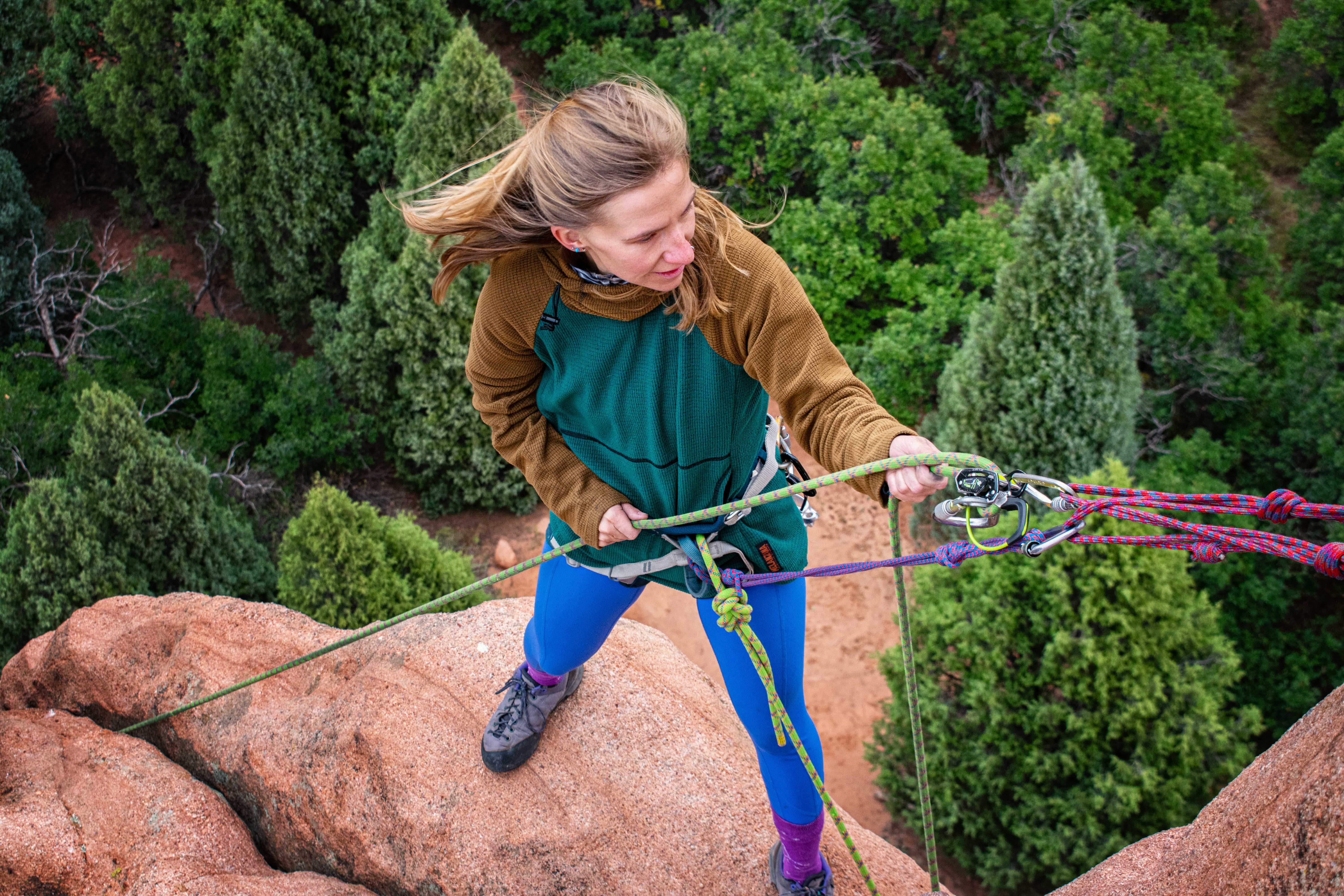 Slay the Approach with La Sportiva
Approach shoes are certainly a personal preference, but the La Sportiva Boulder X's have everything you want in an approach shoe. Plenty of cushion so heavy hauls don't wear on your knees and shins. The sticky, grippy Vibram rubber keeps you feeling like the mountain goat that you are. One of the toughest parts of finding a great approach shoe is finding something durable, and the La Sportiva Boulder X's definitely deliver.
---
There's a lot of exciting and new rock climbing gear this season, but this lineup of the best climbing gear gives you the added boost you need for a fun, safe day on the rock.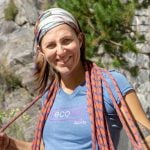 Meg Atteberry is a full-time freelance writer and outdoor enthusiast. Her mission is to empower others to get outside and have an adventure. She loves a sunny crag and delicious trail snacks. When she's not wordsmithing you can find her hiking, climbing, and mountaineering all over the world with her fiancé and adventure pup, Nina. To learn more about Meg, check out her blog Fox in the Forest. She'd rather be dirty than done up.