How to Travel with Climbing Gear 
How indeed? Traveling with climbing gear can be a pain. From bulky crash pads, to pounds and pounds of rope, to awkward and difficult to explain trad gear, it can be a headache trying to get yourself to an international climbing destination.
But worry not! With these helpful tips we at Outdoor Prolink will get you traveling to your international climbing destination–rack in hand–in no time.
Pare Down
The first thing to do is figure out what exactly you're going to be climbing on your trip. Are you going to Liming, China and you'll need a lot of doubles and triples in a size? Are you going to Patagonia and you'll want to grab the ultralights? Or maybe just a breezy trip to Thailand where you'll need just your quickdraws and some liquid chalk?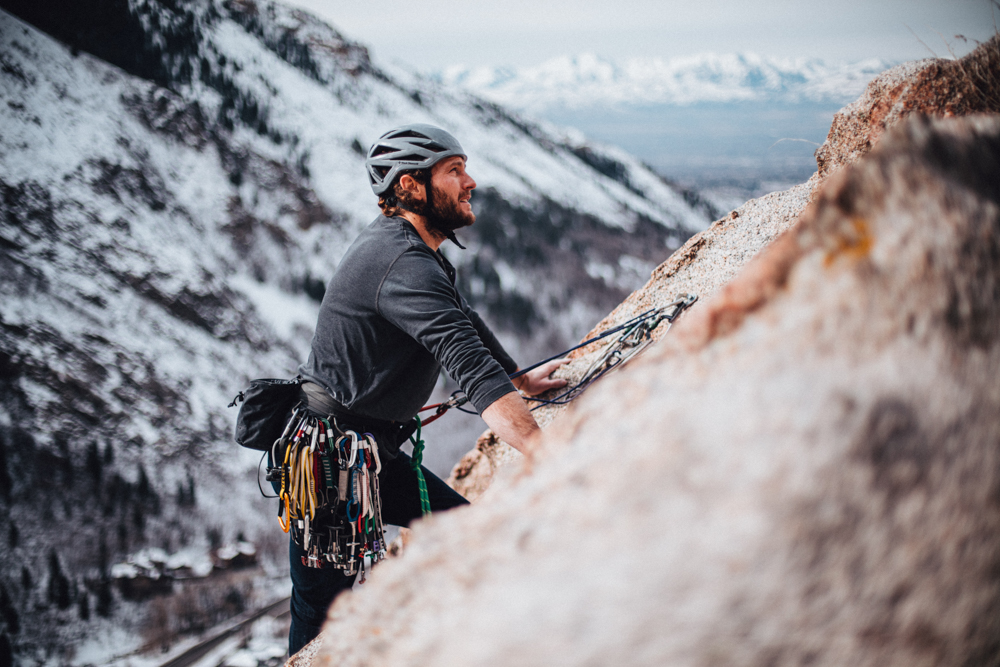 Nail down exactly what you need for this climbing trip before you leave. Now is not the time to just throw some stuff in a bag and see what works. This will help you save valuable space, because no matter what you bring you'll need to be able to travel around comfortably in country with it.
Split the Load
Are you traveling with a friend? Have one of you take the rack and one of you take the rope. Or put the crampons in your friends checked luggage, but you take the carabiners in your carry on. Traveling is already logistically challenging, make it easier for you both by sharing the load. Climbing is a partnership after all!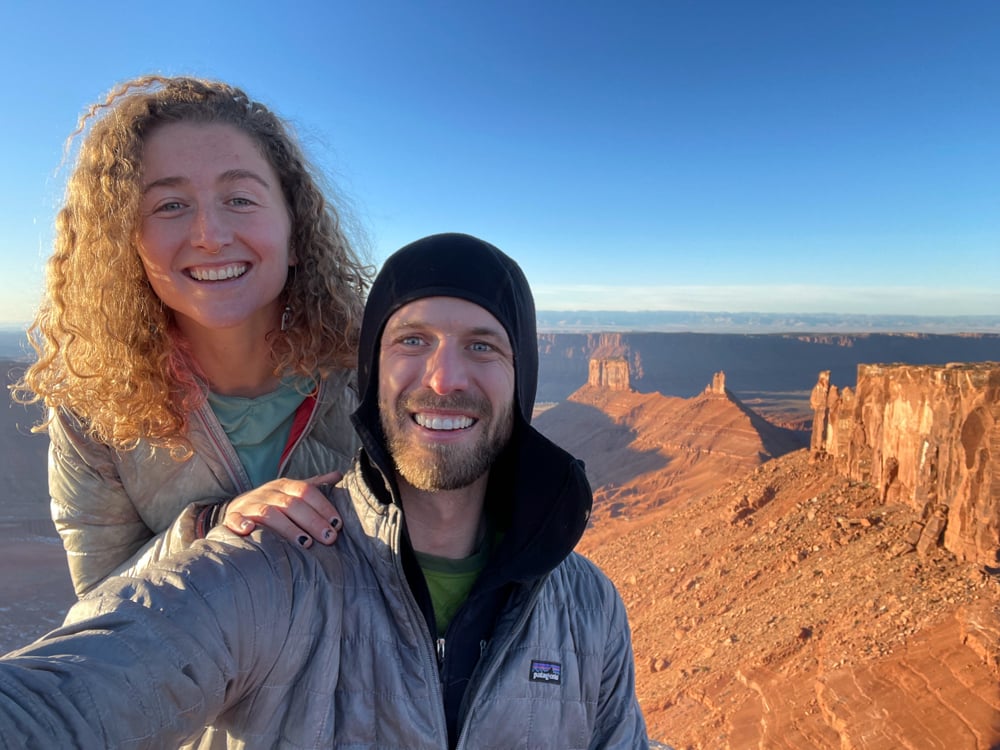 Purchase in Country
There are many things you can buy once you're in the country you're traveling to. The first few things that come to mind include: Chalk (liquid and powder), tape, chalk bags, lip balm, sun glasses, and even climbing shoes. It's all personal preference, but depending on how long you're going to be traveling it might make sense to rent larger items such as crash pads. You have to consider the cost, are you willing to spend the money on a checked bag for items you could purchase instead?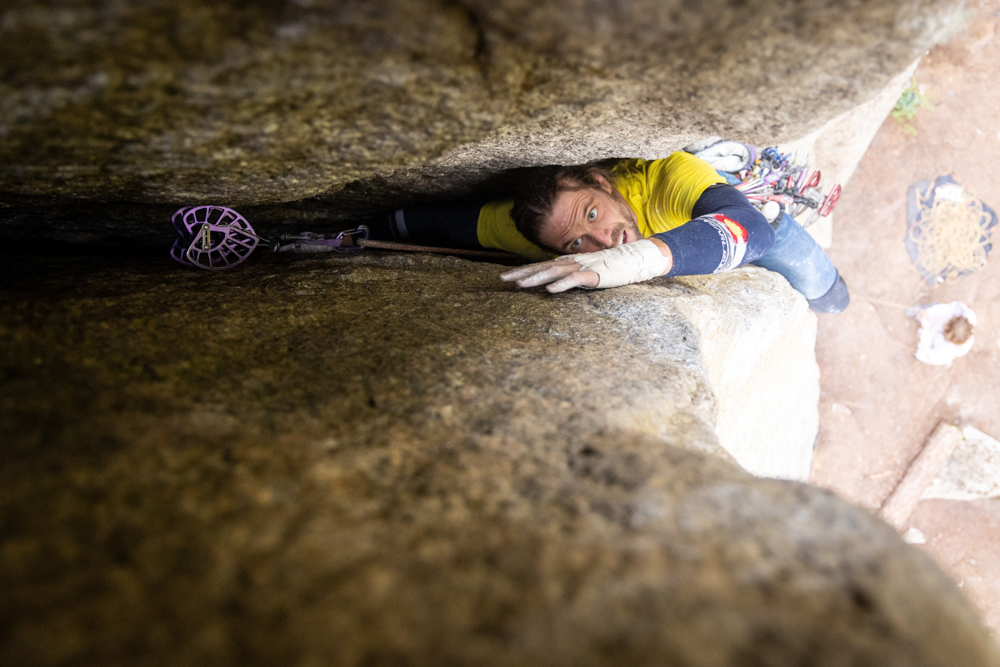 Check as Much as You Can (if you can)
Speaking of checked luggage! Checking items is expensive, particularly if they're oversized like crashpads. If you're going to bring a large amount of climbing equipment then it is recommended to check as much as you can. Unfortunately, certain climbing gear can be delicate–like cams. Big cams in particular can be finicky. If you're trying to do some offwidths internationally then make sure to pack them in a hard sided case!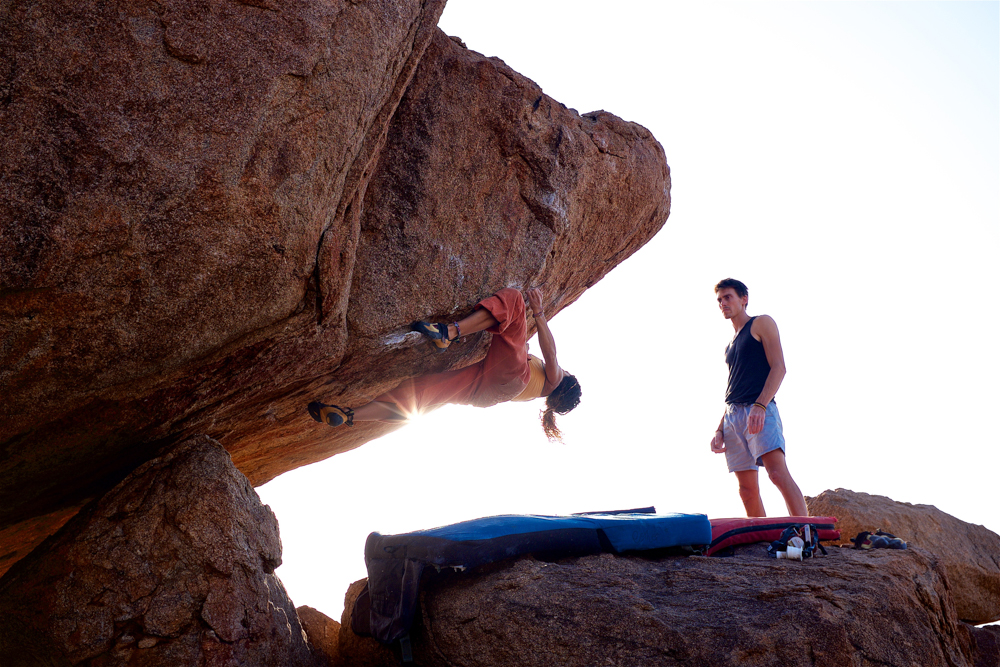 Yes, you can carry on trad gear, but I wouldn't recommend it. Some airlines get testy when it comes to trad gear, so I would check a bag if I were you. You can bring ropes in your carry on, and considering how heavy ropes are I would recommend this.
Bring a Crag Bag
Make sure to pack a crag bag independently of your general luggage. When traveling, you will want to have the ability to pack a day bag big enough to fit your water, shoes, harness, climbing gear, anchor kit, helmet, and also throw a rope over. This gives you the freedom to go climbing without having to lug all your other stuff with you, or dump it all out on the floor of the hostel you're staying at. When packing this will also give you a good idea of how much space your climbing gear will take up, likely a lot more than all your other items!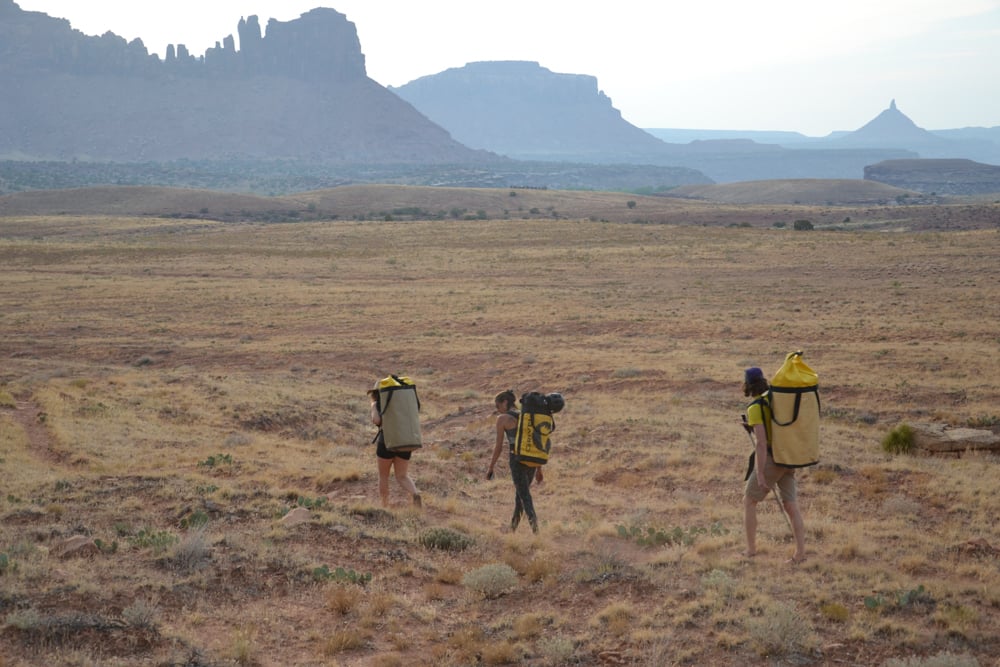 Insure, Insure, Insure
Finally, it's a really really good idea to get your climbing gear insured while you're traveling. I know, I know, that's just one more expense you don't need. But losing a rack of cams can be hundreds of dollars, and having to replace that while you're trying to enjoy your vacation would be a nightmare. Give yourself the peace of mind, do the adult thing, and insure your climbing gear! (Or at least the expensive stuff.)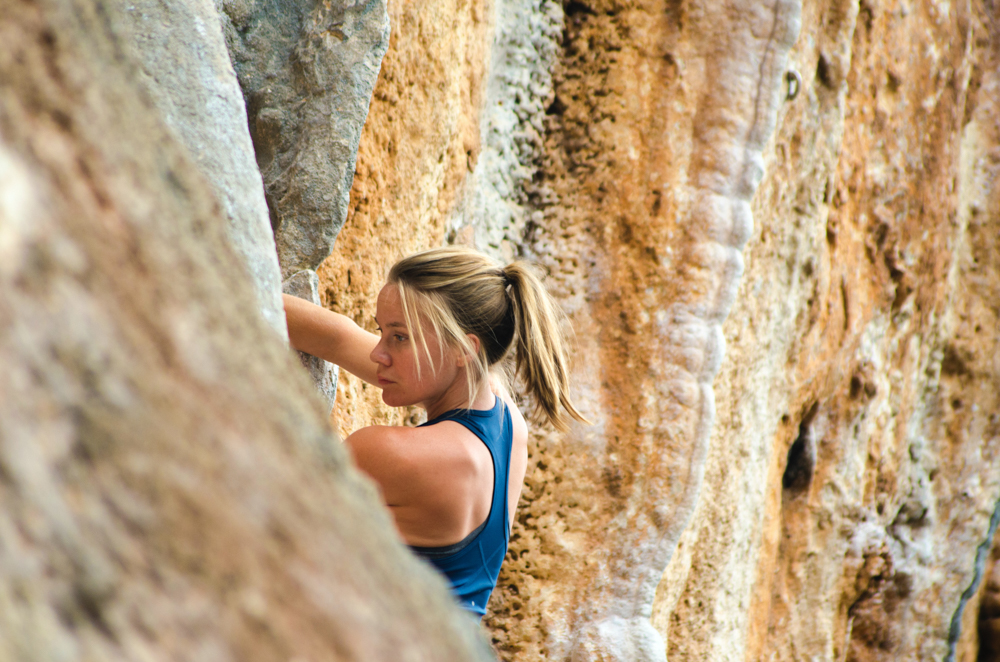 Travel Well
Traveling with climbing gear is just like traveling without climbing gear, except your bag weighs three times as much and you're even more paranoid about getting ripped off. But with a little bit of trickery it can be done!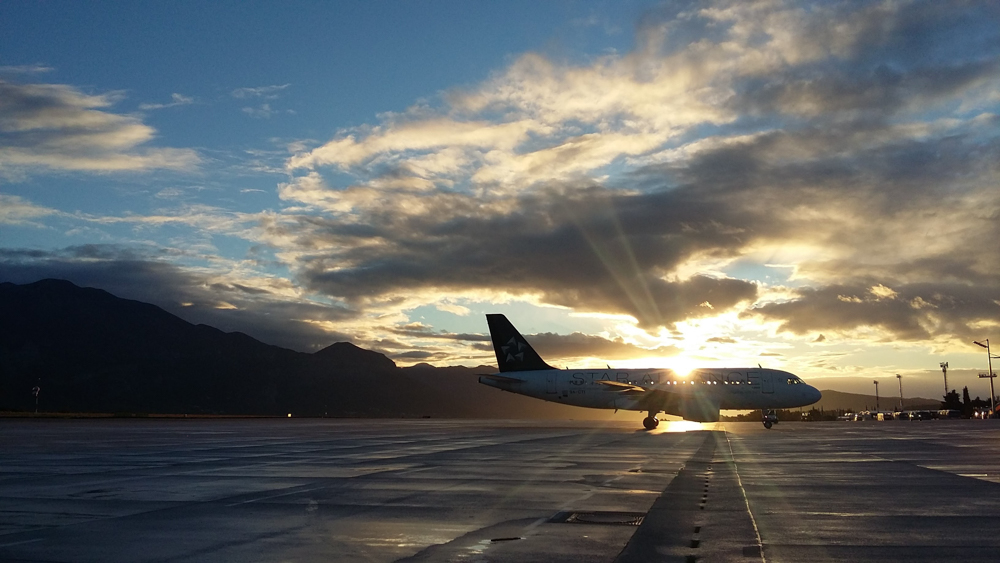 Follow our tips about traveling with climbing gear and you should be just fine. What did we miss? Let us know down in the comments.
---
Cover Photo Credit: Hu Chen
Kaya Lindsay is a writer, photographer, and filmmaker with a passion for rock climbing and the outdoors.
In 2016 she converted a Sprinter Van into a tiny home and has been traveling around the US & Canada to pursue her passion for rock climbing. Since hitting the road she has begun a career in filmmaking and is currently working on her One Chick Travels series, highlighting solo female travelers who live and work to pursue an adventurous lifestyle. Her films have been highlighted by major brands such as Backcountry and Outside TV. To fulfill her passion for writing, she chronicles her many adventures in her blog. Professionally, she writes for the adventure sports company Outdoor Prolink and The Climbing Zine. Kaya hopes to spend many more years in her tiny home on wheels, Lyra, and is currently living in Moab Utah.