Nonprofit Spotlight: dZi Foundation
During the month of July Outdoor Prolink is proud to have dZi Foundation as our featured nonprofit during checkout. Every year, Outdoor Prolink partners with nonprofits to give back to organizations we align with. To honor these amazing nonprofits, we're spotlighting each one and sharing why you should care about their missions too.
dZi Foundation is on a mission to help rural communities in Nepal achieve shared prosperity. Their organization ensures these communities access to basic needs, catalyzes inclusive economic growth, and creates the environment for lasting change. We're stoked to support such an awesome cause and are here to share all the details about dZi Foundation:
What's the story behind dZi Foundation?
The dZi Foundation was founded in 1998 by longtime mountaineers Jim Nowak and Kim Reynolds. While leading a trek in Nepal, Jim and Kim encountered a safe house for girls that was failing financially. After returning to the US, they organized dZi's first fundraising effort — an expedition to climb a new route on the Himalayan peak, Pumori.
In 2007, dZi began to reimagine its focus and work after partnering with a local organization in Nepal, Porters Progress, and learning about the critical need for support in the isolated region of Eastern Nepal where many porters in the Khumbu Valley came from. This region, which at the time was a seven-day's walk from the nearest road, had little to no government support or aid organization presence. There was a critical need for investment in infrastructure and public health, such as toilets, nutrition, and food security.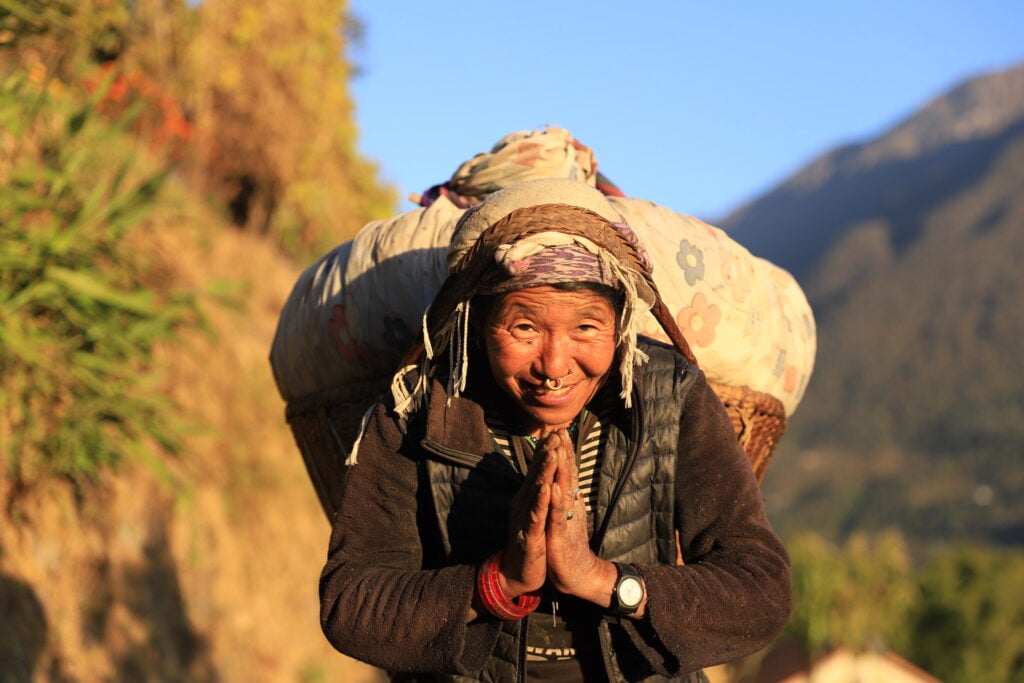 dZi believed that communities knew what they needed most, they just required the resources and technical skills to achieve their vision. With this philosophy in mind, dZi's community-led model of development was born. Since then, dZi has worked with communities in this region to develop a shared long-term vision, implement effective education, health, and livelihoods programs, and build local capacity to ensure long-term success.
Today, dZi serves over 49,000 people in a network of 15 villages in Eastern Nepal.
What sets dZi Foundation apart?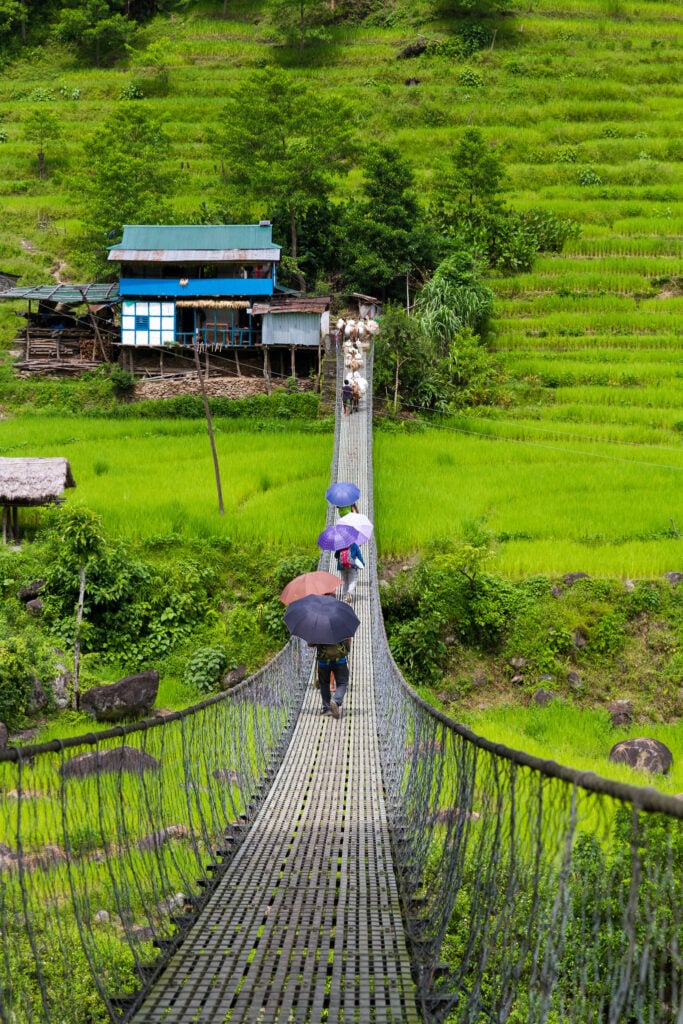 dZi works in partnership with communities to create sustainable and culturally informed solutions to improve health, education, and livelihoods in one of Nepal's most isolated regions. dZi begins by creating a shared, inclusive vision with the entire community. In areas where caste and gender identity can impact peoples' level of involvement in community decisions, dZi ensures that everyone has a voice in shaping their collective future. For the first few years, communities focus on improving food security and building essential infrastructure, such as drinking water and irrigation systems, bridges, and earthquake-safe schools, which remove barriers to progress and help meet basic needs.
Three years into dZi's partnership with a community, quality of life improves through the increased access to cash and consumption of healthier food, and the economic condition of the community changes as 50% of residents are earning and spending more. Infrastructure improvements and growing educational opportunities encourage youth to stay in the village.
In the final years of partnership, dZi communities are more unified, earning more income, and leading safer, more productive, and more connected lives. Communities have the skills and systems in place to lead and maintain these gains for a lasting impact.
What are some upcoming initiatives dZi Foundation is working on?
dZi is currently managing projects in 15 villages in Eastern Nepal. This spring, we're excited to work with the village of Jyamire to build the Kartike Drinking Water System that will bring access to safe, reliable drinking water to 125 people in 22 households. Navigating Jyamire's steep hillside trails with buckets of water is a demanding and time-consuming task – one that often falls to women and girls. Residents have been relying on decades-old drinking water systems that no longer provide adequate water and have started to spread waterborne illnesses. The new drinking water system will provide enough water for cooking, sanitation, and irrigation. And, by identifying more water sources and building larger holding tanks, the new system will make the community more resilient to drought and climate-change-driven weather patterns.
How can the people of the outdoor industry support the work dZi Foundation is doing?
You can learn more about dZi and the vision of our Nepali partners by:
If dZi Foundation was an ice cream flavor, which flavor would it be?
Chai tea ice cream! Turmeric, cardamom, and ginger are grown by farmers in dZi's working area and the flavors instantly take you back to the welcoming villages of Eastern Nepal.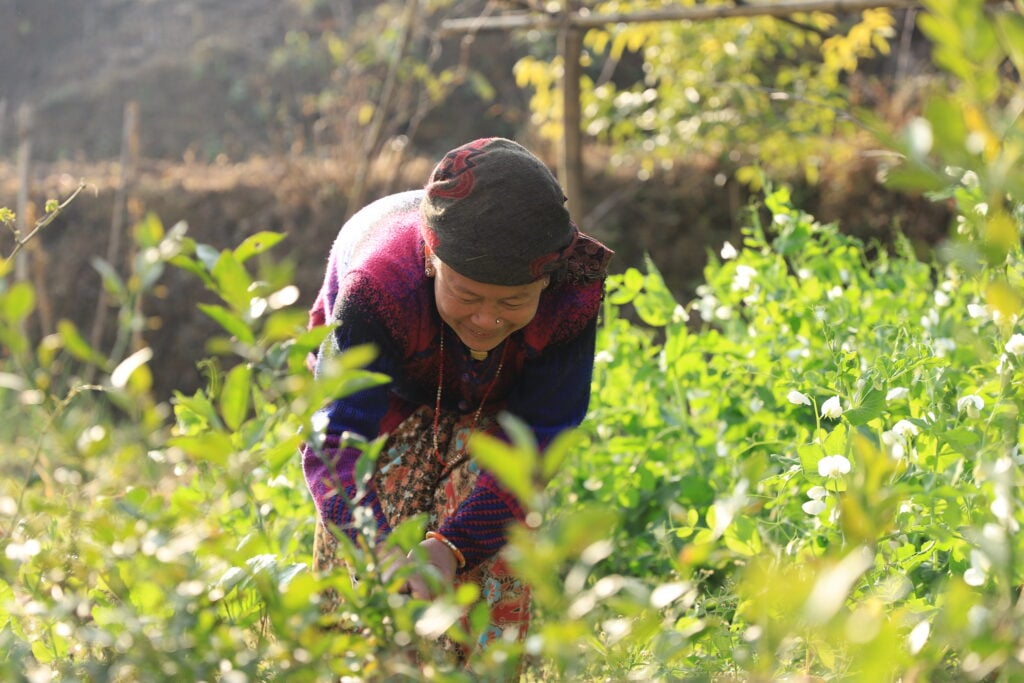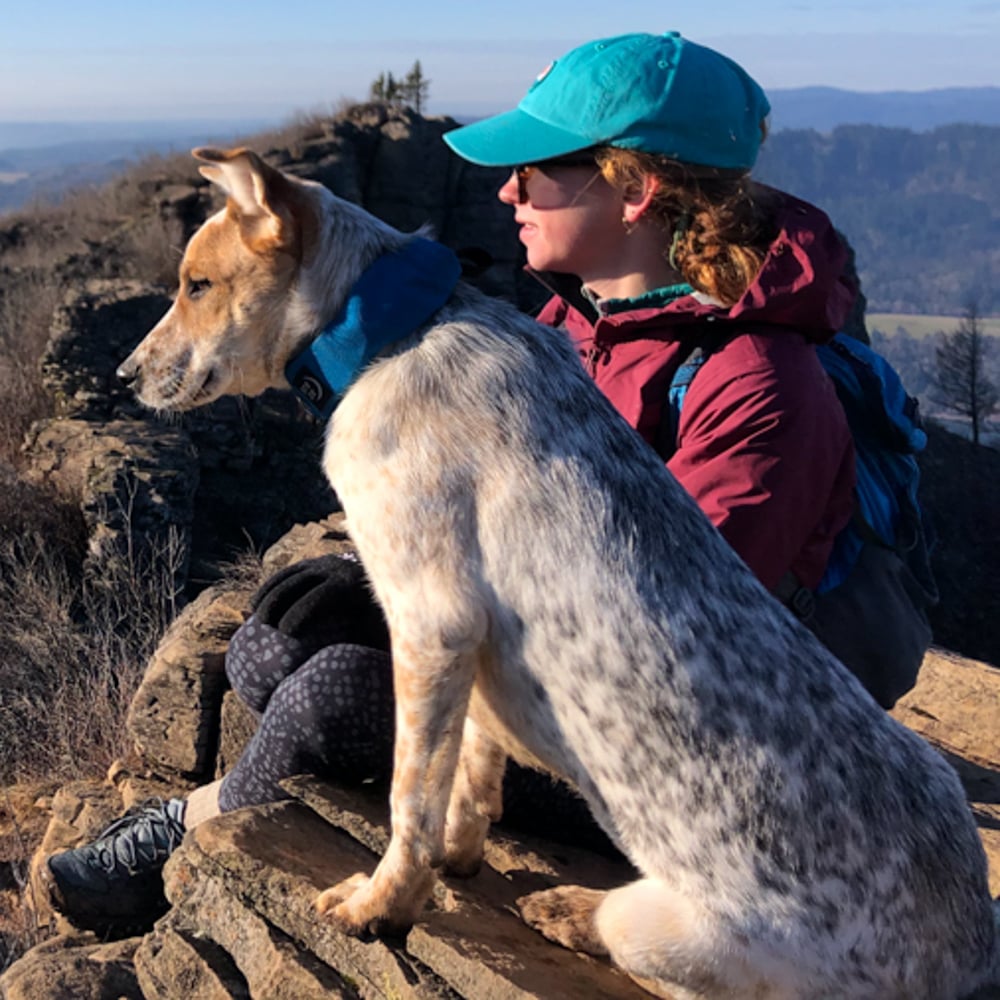 Kelly Knauf leads the marketing team at Outdoor Prolink. She is a mountain lover, outdoor enthusiast, and professional snack packer. By day she answers emails and writes content, by night she's plotting her next camping trip or snowboarding adventure.