Nonprofit Spotlight: SheJumps
During the month of March Outdoor Prolink is proud to have SheJumps as our featured nonprofit during checkout. Every year, Outdoor Prolink partners with nonprofits to give back to organizations we align with. To honor these amazing nonprofits, we're spotlighting each one and sharing why you should care about their missions too.
SheJumps is a nonprofit that is near and dear to the hearts of Outdoor Prolink as our CMO, Kenzie, is a SheJumps board member. This organization is all about connecting women and girls with the outdoors and empowering them to get outside more. We had the opportunity to get the full scoop on the organization and we're here to spill the tea:
What's the story behind SheJumps?
SheJumps was founded in 2007 by three women (Lynsey Dyer, Vanessa Pierce, and Claire Smallwood) who recognized that encountering fear and fun in the outdoors is a powerful source of confidence and leadership for women. SheJumps is the desire to bring that magic to women and girls of every background. The first event was hosted by Vanessa Pierce in July 2007 and featured 14 women on the top of the Grand Teton, complete with hula hoops on the summit!
Our organization increases the participation of women and girls in outdoor activities to foster confidence, leadership, and connection to nature and community through free and low-cost outdoor education.​ ​SheJumps believe​s​ growth is in our nature, but fear of stereotypes, failure, rejection, labels, etc—those spoken over us, spoken inside of us and what we've believed—limit our growth​.​
SheJumps functions thanks to the support of our immense volunteer structure which was officially launched in 2013. When we first started, the demand for programs and events across was overwhelming for our small organization. Despite a few flagship programs (such as our SheJumps into the Canyon event at Alta, hosted annually for immigrant and refugee youth since 2008), we began to focus on how we could harness the vision of SheJumps—to help​​ women and girls take risks in the outdoors—in a way that also empowered our volunteers to become local leaders. It's important to us that this is modeled within the volunteer program as well as for our participants, because there are so many parallels between outdoor adventure and tackling life's challenges.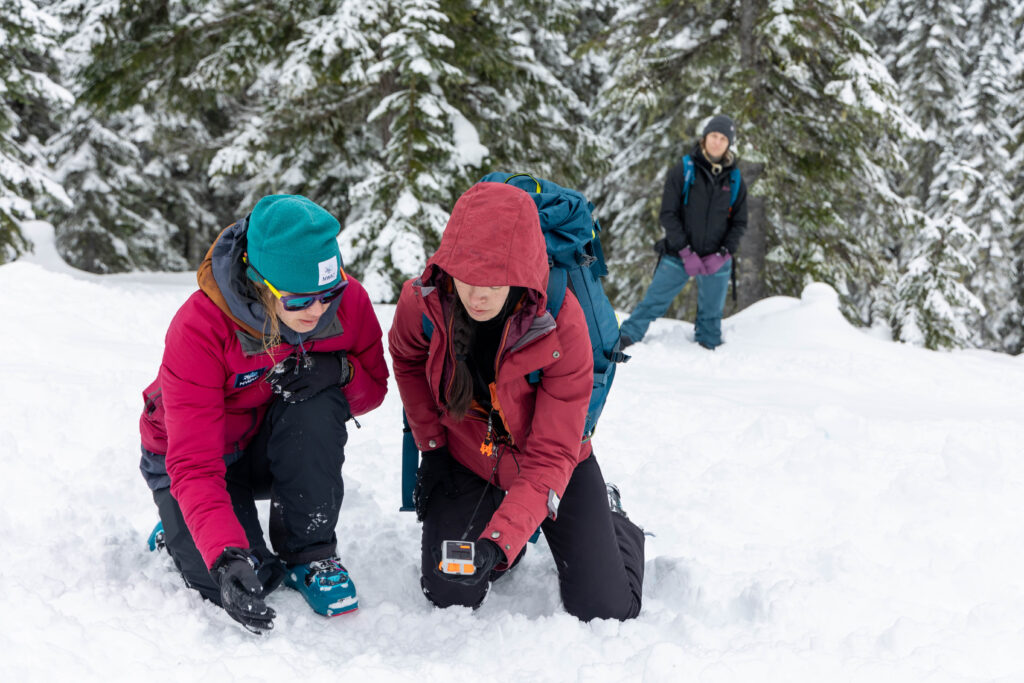 What makes SheJumps unique/sets the organization apart?
SheJumps was completely volunteer-led until 2017. We now have four full-time staff members, including our original Executive Director and co-founder, Claire Smallwood and two contractor coordinators. The true magic lies with our incredible regional volunteer team that is comprised of 135 women in 16 states. These team members host dozens of local events per year in addition to our national programming. Our average volunteer tenure is 2.5 years and each volunteer undergoes an annual leadership training program complete with ongoing Diversity, Equity, and Inclusion training, risk management learning, and annual alignment with our strategic plan.
Another unique and impactful element of SheJumps is the Snowpack Scholarship program, which offered 97 (!) scholarships for women resort skiing (through our Ikon Pass Scholarship) to avalanche education certifications. A minimum of 50% of all Snowpack Scholarships benefit Black, Indigenous, Women of Color in an effort to equitably redistribute resources to populations who face historical exclusion and marginalization, especially in the outdoors. SheJumps also offers youth programs, called Wild Skills, to help provide positive experiences for young girls while showcasing women in outdoor professions, like ski patrol, wildland firefighting and first aid.
Learn more about SheJumps' impact.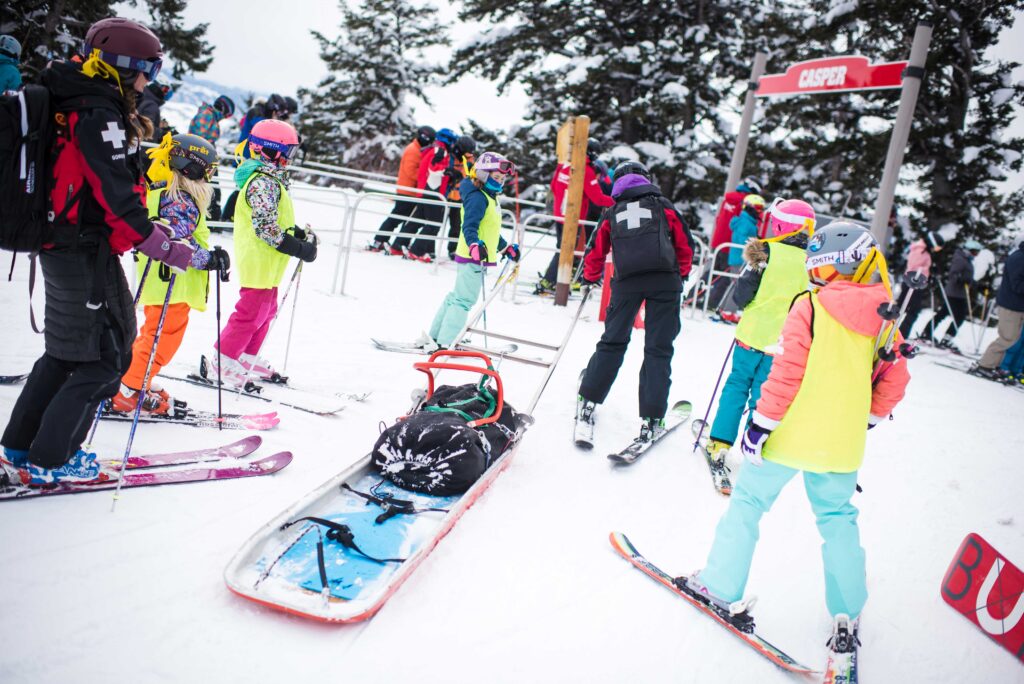 What are some upcoming initiatives SheJumps is working on?
Get the Girls Out! to celebrate International Women's Day. It's one of our longest-running programs at 12 years with roughly 15 events throughout the beginning of March. This year we even have a DIY option in case there aren't any events near you.
Wilderness First Aid Scholarships is a lottery-based scholarship directly benefiting Women of Color. We work with a group of individual donors to fund two Wilderness First Aid courses in the fall.
Fundraising Climbs were created to raise funds for SheJumps Wild Skills programs. Climbers sign up to climb mountains with women guides throughout the spring and summer.
How can the people of the outdoor industry support the work SheJumps is doing?
We're always looking for partners to help support our many programs and initiatives through funding and product donations.
As an individual, there are many ways to support SheJumps: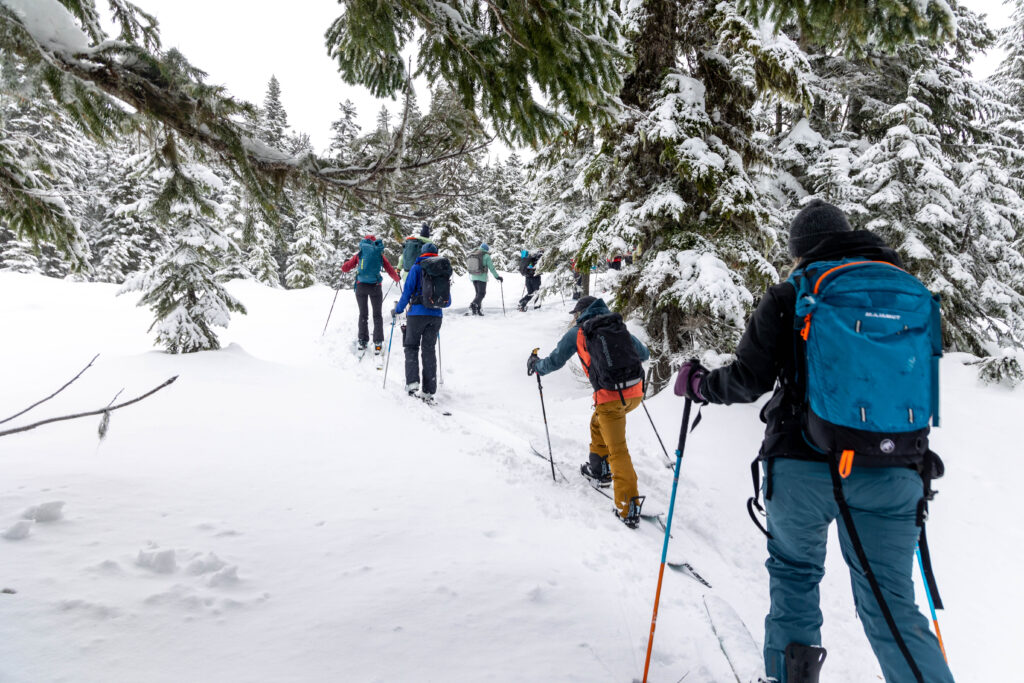 If SheJumps was an ice cream flavor, which flavor would it be?
We'd be this magical ice cream that is whatever flavor you want it to be, because we are magic and believe in meeting people where they are at to pursue their dreams. We believe anyone can be an outdoor adventurer, it doesn't matter what your age, ability, or background is.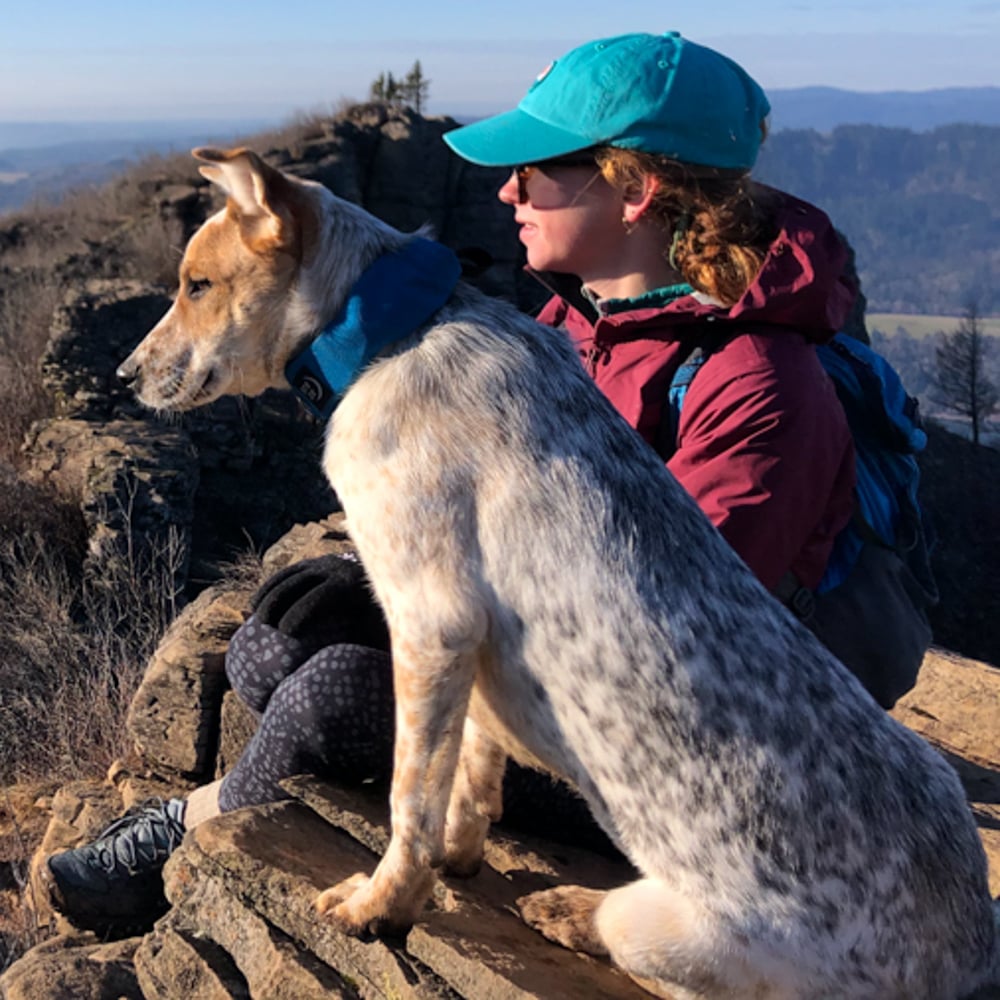 Kelly Knauf leads the marketing team at Outdoor Prolink. She is a mountain lover, outdoor enthusiast, and professional snack packer. By day she answers emails and writes content, by night she's plotting her next camping trip or snowboarding adventure.