ProView – Astral Aquanaut
The Astral Women's Aquanaut  is a one-shoe quiver that handles water, trails, and afternoons around town with style. These amphibious kicks love to get wet, excelling on muddy trails and slick rocks. And, thanks to well-placed drain holes and ample mesh, they dry super fast, so you don't end up with soggy feet.
I tested my Aquanauts on a weeklong sea kayaking trip in the outer San Juan Islands that involved paddling, trail running and some hiking. In a leap of faith, I packed only the Aquanauts and a $10 pair of flip flops for footwear, and hoped for the best.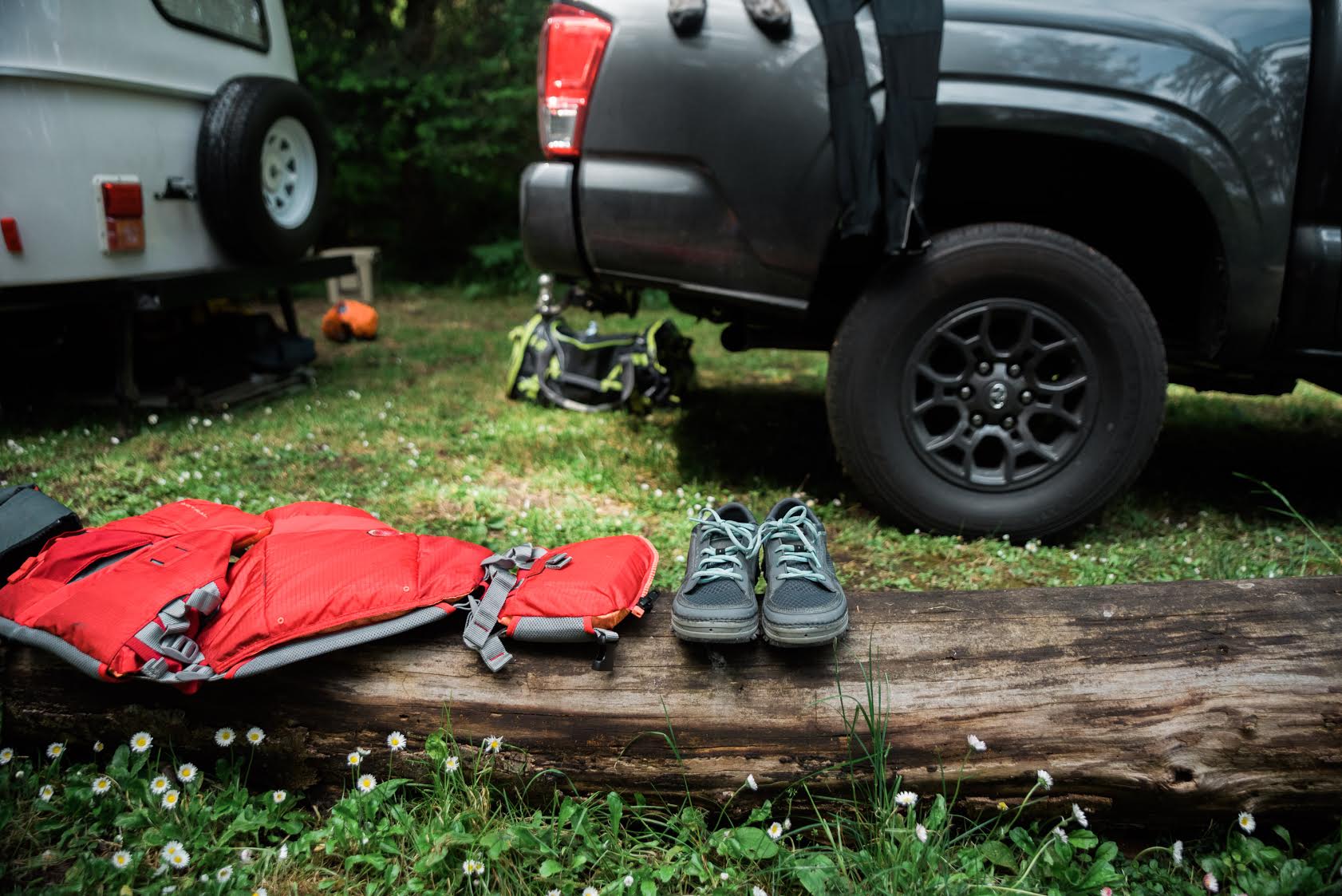 Our adventure began with a bright green, seaweed slicked put-in, where we encountered what my friend Charlotte called 'the slipperiest rock in the world.' I cautiously waded into the water wearing my Aquanauts, fearing the worst. But the grippy rubber and aggressive lugs didn't budge as we maneuvered our heavily loaded boats into the water.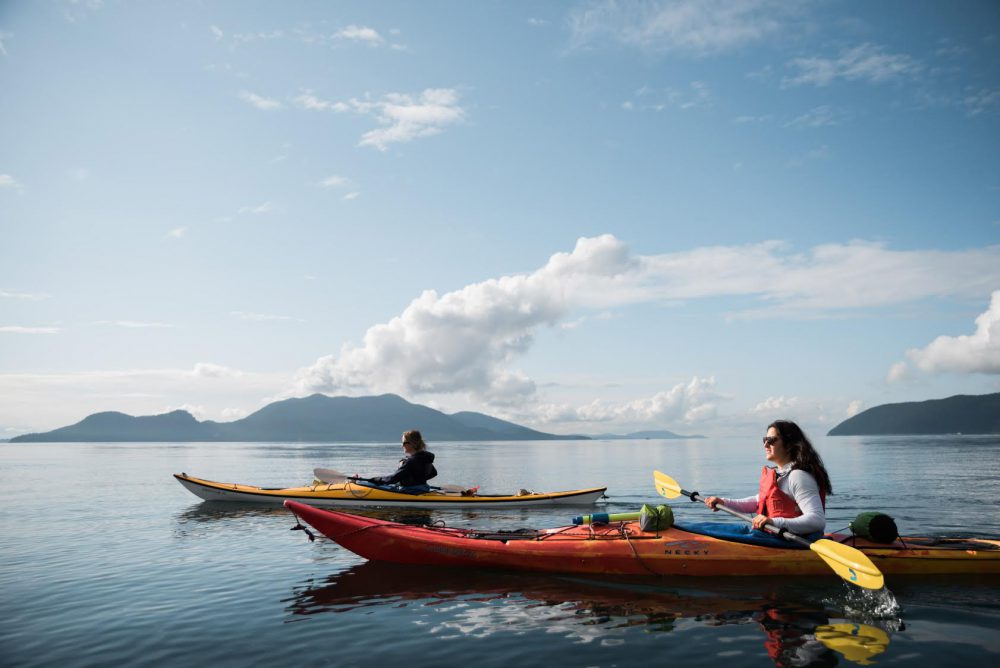 The Aquanaut continued to surpass my expectations, keeping me upright on every awkward portage, rocky shore and muddy trail we encountered.
Fit
The women's Aquanaut runs a tad large, I'm right between US women's size 8 and 8.5, and these fit perfectly in size 8. They felt slightly narrow out of the box, but broke in immediately after I got them wet.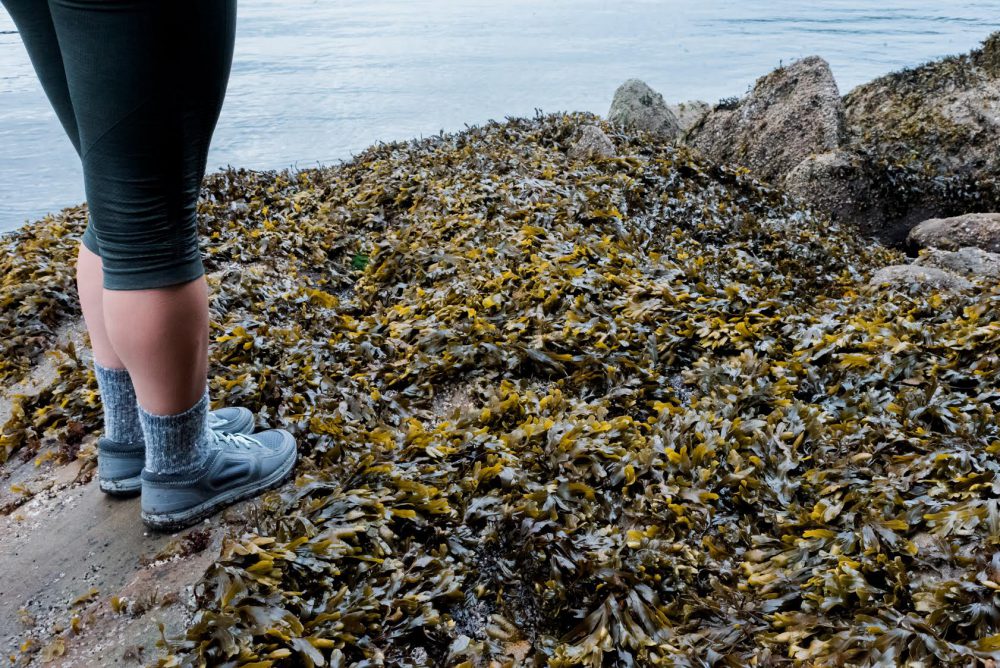 Comfort
The closed-cell EVA midsoles of these are thick and well-cushioned, providing ample protection from sharp rocks and barnacles and good support on longer hikes. I liked wearing the Aquanauts sans-socks on the water, and the smooth, seamless interior was gentle on my bare feet. I also liked how they cup just below my ankle bone, offering some support and sealing out rocks and sand.
Functionality
If you're going to get your feet wet, do it in these shoes. Since returning from the kayaking trip I've happily worn my Aquanauts standup paddleboarding, trail running in sloppy spring conditions, wet-wade fly fishing, and on hikes with multiple stream crossings.
They don't keep the water out, but they drain almost instantly, and dry super fast so you don't end up lugging a swamp around all day. The lugged soles were amazingly grippy on slick rocks and roots, even the notoriously soggy Washington trails aren't a problem in the Aquanauts.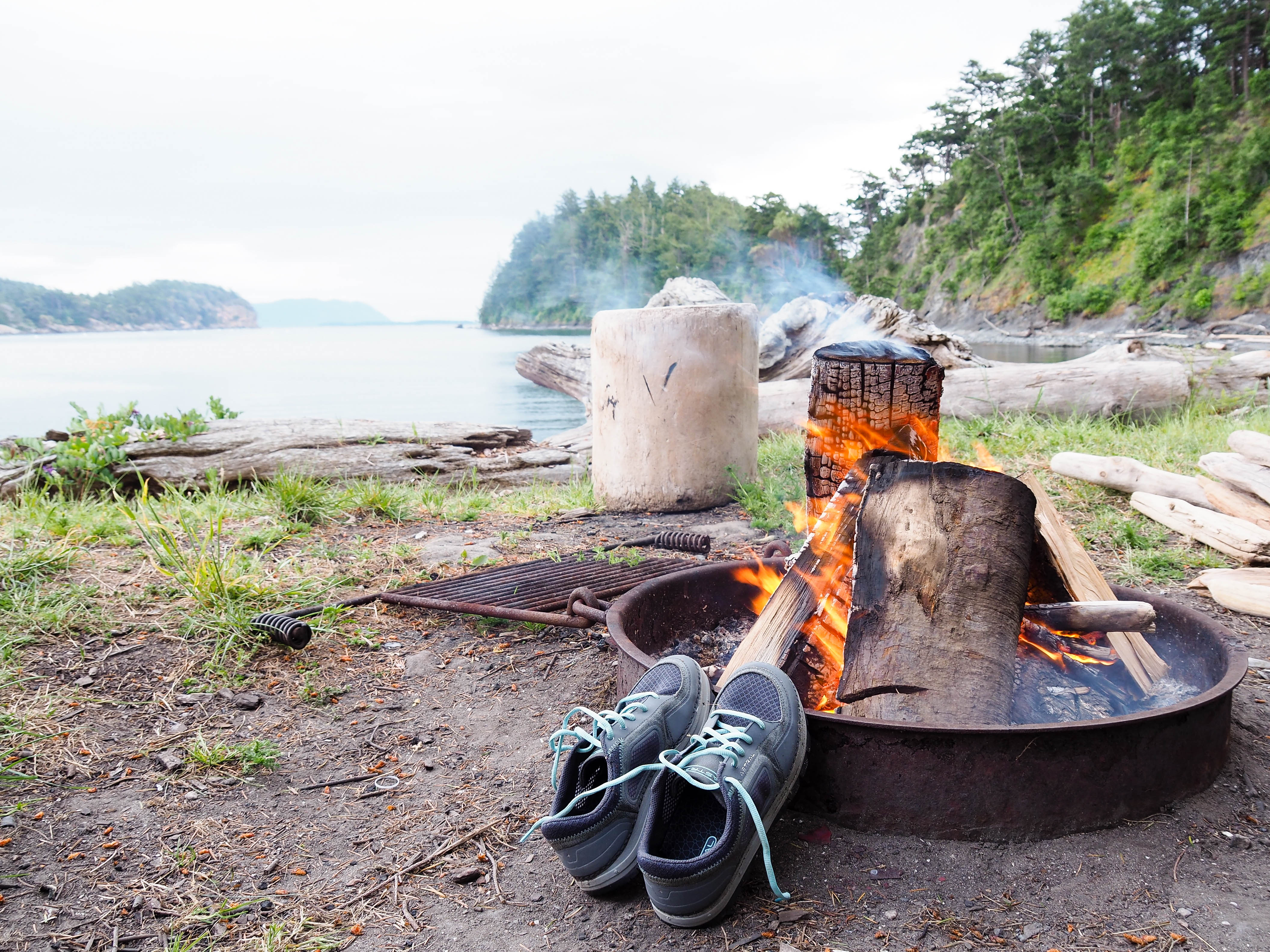 Style
Thick soles and contrast laces give the Aquanaut  a skate shoe look that I love. They look cute on a stroll through town or grabbing a post-paddle drink with friends.
The Final Word
I will recommend the Aquanauts to friends and clients.
Shop Astral on Outdoor Prolink. Not a member? Apply today!
Julie Schoenfeld is a founder at Outsoul, working to connect outdoor guides with new clients. Julie is a former professional climbing instructor and has worked as the Director of Digital Development of Rock and Ice Magazine. In her free time, Julie can be found crimping up her latest project, backpacking and mountain biking through the mossy forests of the Pacific Northwest, skiing backcountry powder, or paddling her local waterways. Photo credit Bryan Aulick.