ProView – DB The Æra 50L Tote
For the last few months, I have been reviewing the Æra 50L Tote from DB. This bag offers a stylish, durable, and well-designed take on the traditional tote bag. The inclusion of features like the 600 denier, 100% chemically recycled GRS certified exterior fabric, and ample organization pockets make it a compelling choice in the luxury tote market. However, the most unique feature of the DB bags, the Hook-up system, will not be readily apparent until you buy completely into the company's ecosystem.
DB The Æra 50L Tote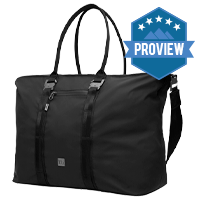 Product Name: DB The Æra 50L Tote
Product Description: Your premium tote for everyday adventures The DB The Æra 50L Tote that's perfect for weekend escapes and any daily adventures that might need some extra cargo (think: hot yoga, the climbing gym). Use the detachable straps to sling it over your shoulder and have your hands free for your phone and coffee. It features a stable bottom panel so it rests standing up and a secure compartment for your reusable water bottle. Side pockets keep your small items like keys, chargers and chapstick contained and easily accessible. With a zip closure to the main compartment and coated nylon exterior, The Sidekick is also water resistant.
Offer price: MSRP: $159.99
Quality

Features

Fit

Durability
Summary
Plenty of features and compartments for all your things! Extremely durable and stain resistant. 
Pros
Copious pockets
Durable
Great color
Cons
Better to wear across your body
Features
As soon as I unboxed the Æra 50L Tote, it was immediately apparent that a lot of love and intentionality went into designing this bag. Features like the double zipper opening, ample interior pockets, and indestructible exterior material make this tote bag an easy go-to choice for almost any occasion.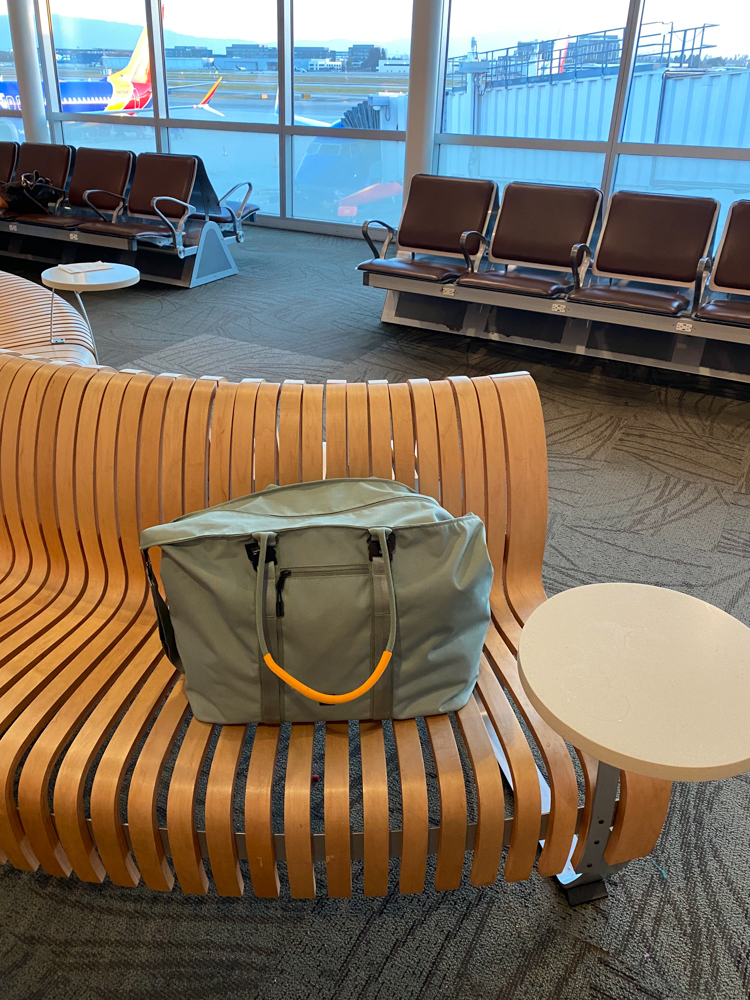 Materials
I specifically want to focus on the exterior material. The website describes the material as "600 denier, which is 100% chemically recycled from post-consumer waste and GRS certified. PU back coating. C6 water repellent treatment." That's a lot of technical jargon, but my conclusion is the exterior material is magic. I find the yellow and green color combination in this special edition to be quite aesthetic and have received several compliments on the bag. But beyond the aesthetics, what has most impressed me is how durable and stain-resistant the exterior material is. While camping in Point Reyes, I spilled a lentil tomato soup all over the side of the bag, and I thought that this would be the end of the immaculate sage green exterior, and the start of a more "well-loved" appearance. However, the stain easily came off with just a bit of water and my camp towel. This cooking accident aside, I have not been easy on this bag, frequently putting it down on dirt and mud, and so far, I have yet to leave any discernable blemish on the exterior.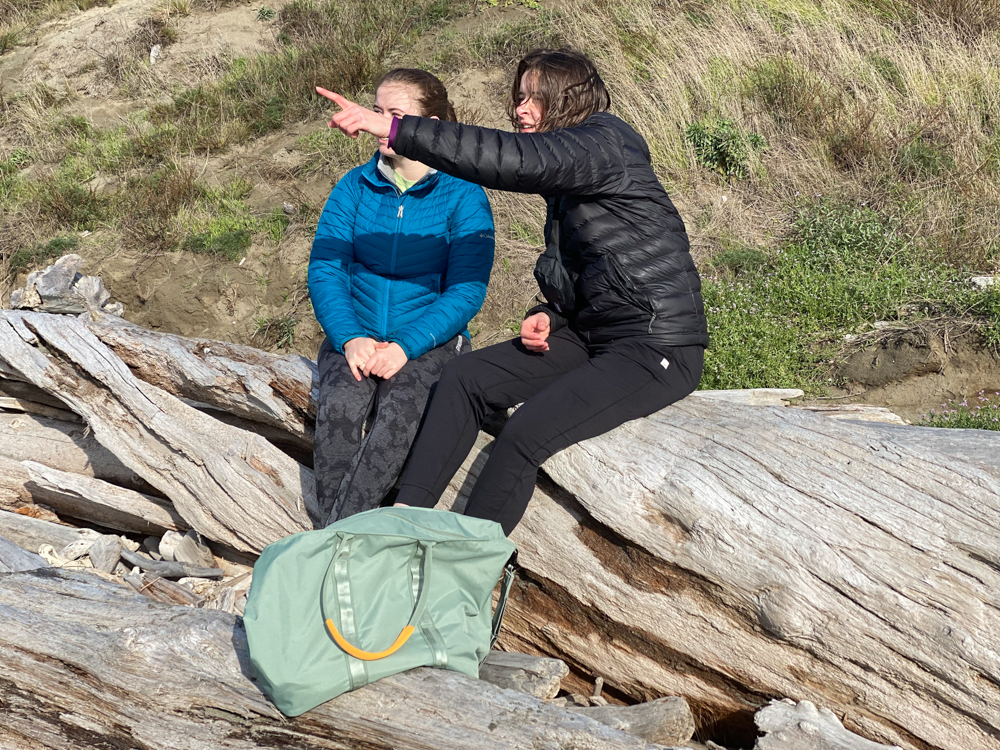 Organization
Once you open the bag, you will find two large zip pockets and one side with two mesh interior compartments. I have found the zip pockets are helpful for storing important items like documents and extra chargers, while the mesh pockets are handy for quick grab items like keys and my phone. Additionally, the 50L interior means you will be pressed to find a situation where the item you want doesn't fit in the tote. I've found the size to be perfect for everything from a weekend getaway to an extra bag for carrying groceries from the car.
Room for Improvement
There are a few features that I think could use improvement on the bag. The most frequent frustration I encountered while using this product is that although the size was often large enough to fit anything I might need, the shoulder straps and handles were a bit awkward and made it difficult to carry. The bag frequently slipped off my shoulder while I was walking, even if the load wasn't particularly heavy. I eventually learned to opt for a crossbody carry style, but I think this made carrying the bag (especially if it was close to being full) a bit awkward.
In addition to the well-engineered features, the bag also has a quirky motto in the interior that I think is an artifact of the playful side of the design team. Inside one of the pockets there is a text quote "My guru drives a Bentley." While I love the idea of the design team including fun details just for the sake of joy, I was a little put off by the phrase. As someone who wouldn't be able to identify a Bentley car in a dealership lot, including this phrase seemed to needlessly reinforce this item as a luxury tote. Additionally, it made me wonder what the company's values were, and how this phrase fits into those values.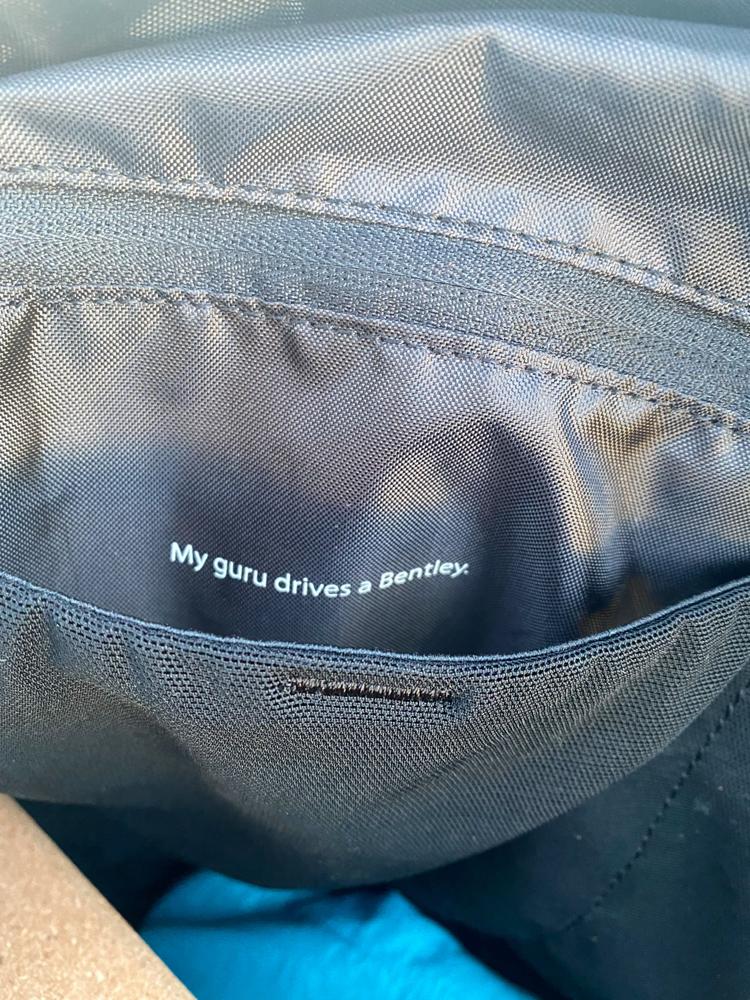 DB originally started out as being called Douchebags. A recent push to expand into the American market led to the rebranding of the company name to DB, and renaming the product line to more closely reflect the company's Scandinavian roots. In the few months that I have been reviewing this tote, the names of all their bags have changed, and the website has been largely redesigned. After a close perusal of the new DB website, it is clear the company is dedicated to creating beautiful and functional luggage. However, I had more difficulty discerning the company's values as it relates to sustainability, inclusivity, and manufacturing conditions. Given how crowded the luxury tote market is, I hope DB can better clarify and expand on the company mission and position on these important topics. Because while this is a very well-engineered bag with a beautiful design, there are so many choices for a tote bag, and I think consumers also crave supporting a company whose mission aligns with their values.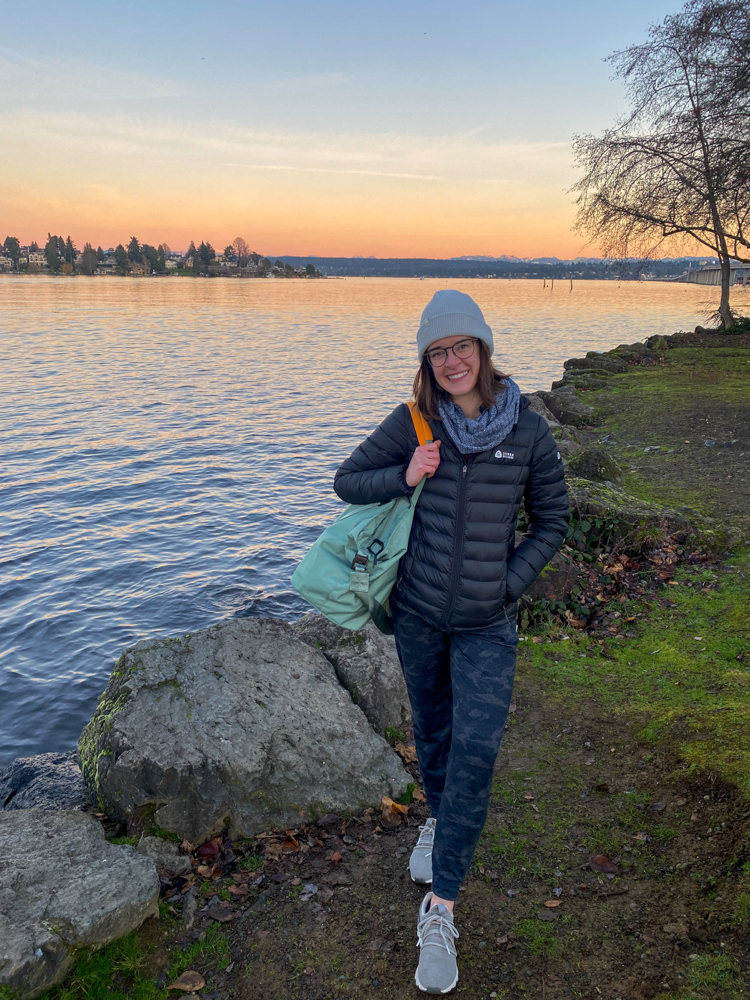 Find DB The Æra 50L Tote on Outdoor Prolink. Not a member? Apply today!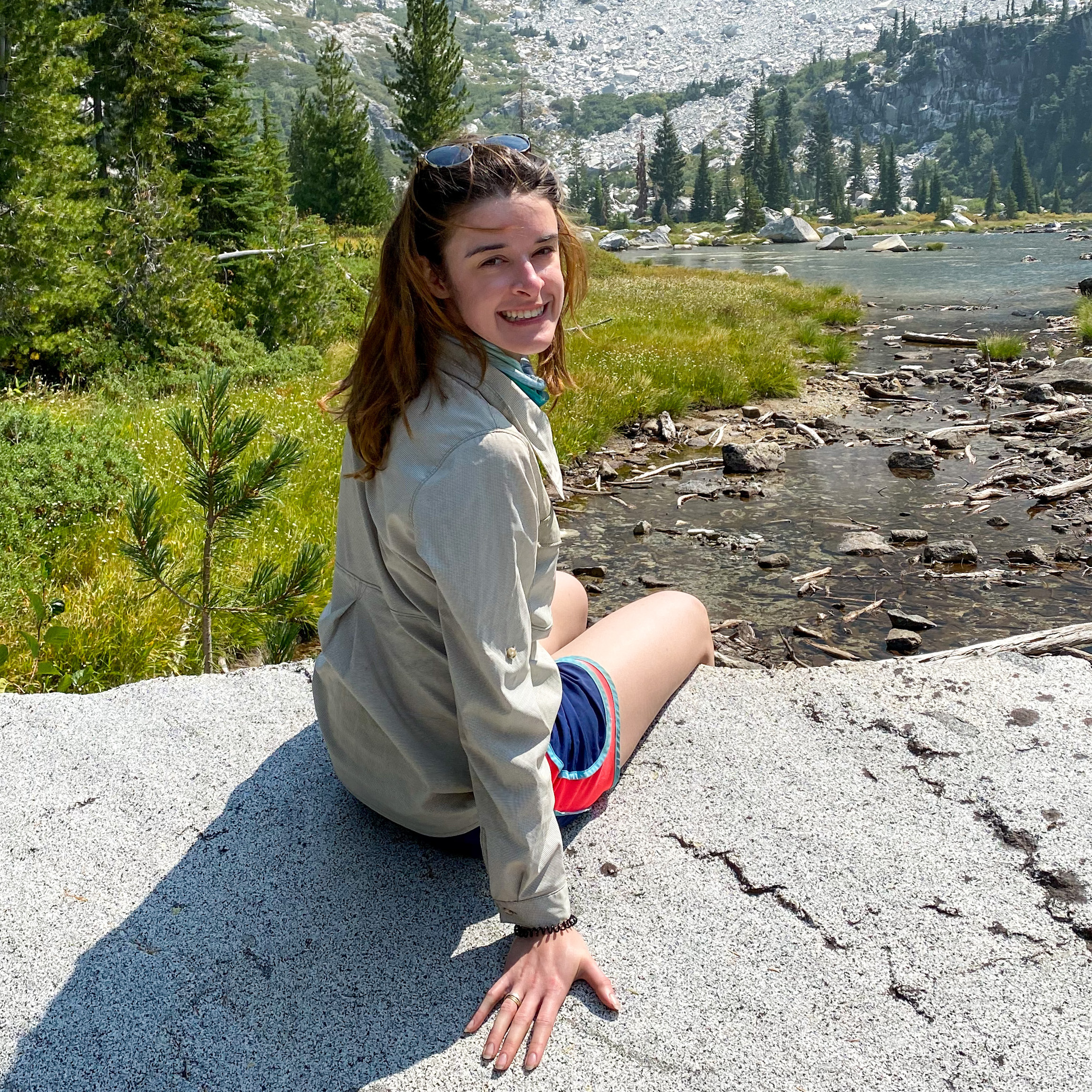 Christina Savvides is a Midwest transplant, currently calling California home. Making up for years spent surrounded by too many cornfields, she now spends as much time as possible exploring the west coast. You can find her mountaineering, snowboarding, backpacking, scuba diving, cycling, or trail running.