ProView – Deuter Freerider 28 SL
Reviewing the Deuter Freeride 28L SL for the last few weeks has been nothing short of an absolute pleasure. It is clear the designers behind this pack created really thoughtful features that skiers and riders would want and need for an outing in the backcountry.
Deuter Freerider 28 SL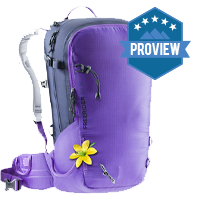 Product Description: The Freerider pack has clever winter-specific details like access to the main compartment via a fully opening back panel. This gives you good oversight of the contents and it also means the carry system stays dry. But even if a little snow does get onto the carry system, our new hard-wearing, breathable, snow-resistant fabric will keep your back dry. And when it comes to safety, the Freerider has it all worked out. It features a separate, easy-to-access compartment for your probe and shovel so that your avalanche equipment is quick to access in an emergency. We've also equipped it with our new modular attachment set-up. Two dedicated straps that attach to the gear loops on the pack allow you to affix skis, a snowboard or snowshoes to the pack in no time at all – skis diagonally across the back or in an A-frame, a snowboard or snowshoes in an upright position. These versatile gear straps can also be used as compression straps.
Offer price: $160 MSRP
Quality

Features

Durability

Fit

Eco-Friendly
Summary
Reviewing the Deuter Freeride 28L SL for the last few weeks has been nothing short of an absolute pleasure. It is clear the designers behind this pack created really thoughtful features that skiers and riders would want and need for an outing in the backcountry. 
Pros
Comfortable, ergonomic, and specific women fit
Separate area for safety gear
Many pockets
Cons
Ice Axe carry not universal
Fit
Perhaps the most notable feature that will become readily apparent as soon as you put on this pack is how comfortable and conforming the pack is. The "SL" in the name refers to "slim line" meaning this is a women's specific pack. The pack's 28-liter volume is large enough to include everything I needed for a day of backcountry touring, including multiple layers and spare room to store my skins during the descent, while also being streamlined enough that my riding felt completely unencumbered. This is perhaps the first pack I can honestly say is comfortable during boot packing. Well-engineered loadbearing and compression straps allowed me to pull the bag close to my body, meaning that even with my snowboard strapped on, the pack still felt incredibly comfortable. I didn't feel that "pulling back" sensation that normally occurs when carrying the snowboard causes my center of gravity to be too far back.
Durability
Perhaps most impressively this pack has held up incredibly well during tumbles and falls. During one descent I caught an edge and took a tumble head over heels. With my previous set up this kind of mistake would not only wound my pride but would also result in me having to pick up a garage sale of my poles and anything else strapped onto the pack that got dislodged during the tumble. I was incredibly impressed after my fall to discover that everything stayed exactly in place, and no adjustments were required before I could continue with my descent.
Features
In addition to being comfortable and streamlined, this pack is loaded with tons of features. The Deuter Freeride 28L SL has all the features an experienced freerider would want, along with the intuitive design and helpful labels that will help less experienced riders get full use out of this pack. A fleece-lined mask pocket with a divider for other quick-grab items, integrated hydration bladder pocket, waist pocket, and carabiner/strap loops are just some of the thoughtful features included in this pack. Two additional features that I want to particularly highlight are the rear opening panel and the organizational compartment for safety gear.
I can't begin to count the number of times I've diligently strapped my snowboard onto my pack, only to realize a couple of seconds later I want to swap out layers or grab a snack. Normally this means sucking it up and waiting till the next long break. However, the Deuter Freeride pack comes with a rear opening panel that is game-changing! You can place your pack on the ground with your ski or snowboard attached, and access that main compartment without having to remove your gear! This is an incredibly thoughtful feature that anyone who boot packs will be very thankful for!
The second thoughtful design feature that I want to highlight is the organizational compartment in the front of the pack for avalanche safety equipment. In my previous packs my shovel and probe were stuffed in amongst my extra layers and snacks. This not only made finding items more difficult, but in the event of an avalanche, could pose an actual safety concern. The front organizational compartment both keeps that pack more organized, but also allows me to separate my wet gear (i.e. skins, ski-crampons, etc.) separate from my food, dry layers, and camera. Additionally, the front organizational compartment is reinforced around the base, which improves the durability of the pack and also improves the waterproofing between the front and main compartments.
Room For Improvement
While the Deuter pack designers seem to have thought of everything, there are a few small adjustments I would suggest. The pack currently has an ice axe attachment. The metal ice axe attachment works better for some ice axes than others. I wish the more universal ice axe loop had been included instead. Secondly, while the A-frame carry method is intuitive on this pack, the snowboard-carry or diagonal ski-carry were less straightforward and require a bit of trial and error. Additionally, the straps are not attached to the pack, so make sure you have a consistent storage strategy, so you don't misplace a strap! In the Deuter Freerider Pro, the straps necessary to carry a snowboard/snowshoes are integrated into the pack design.
Shop the Deuter Freerider 28 SL on Outdoor Prolink. Not a member? Apply today!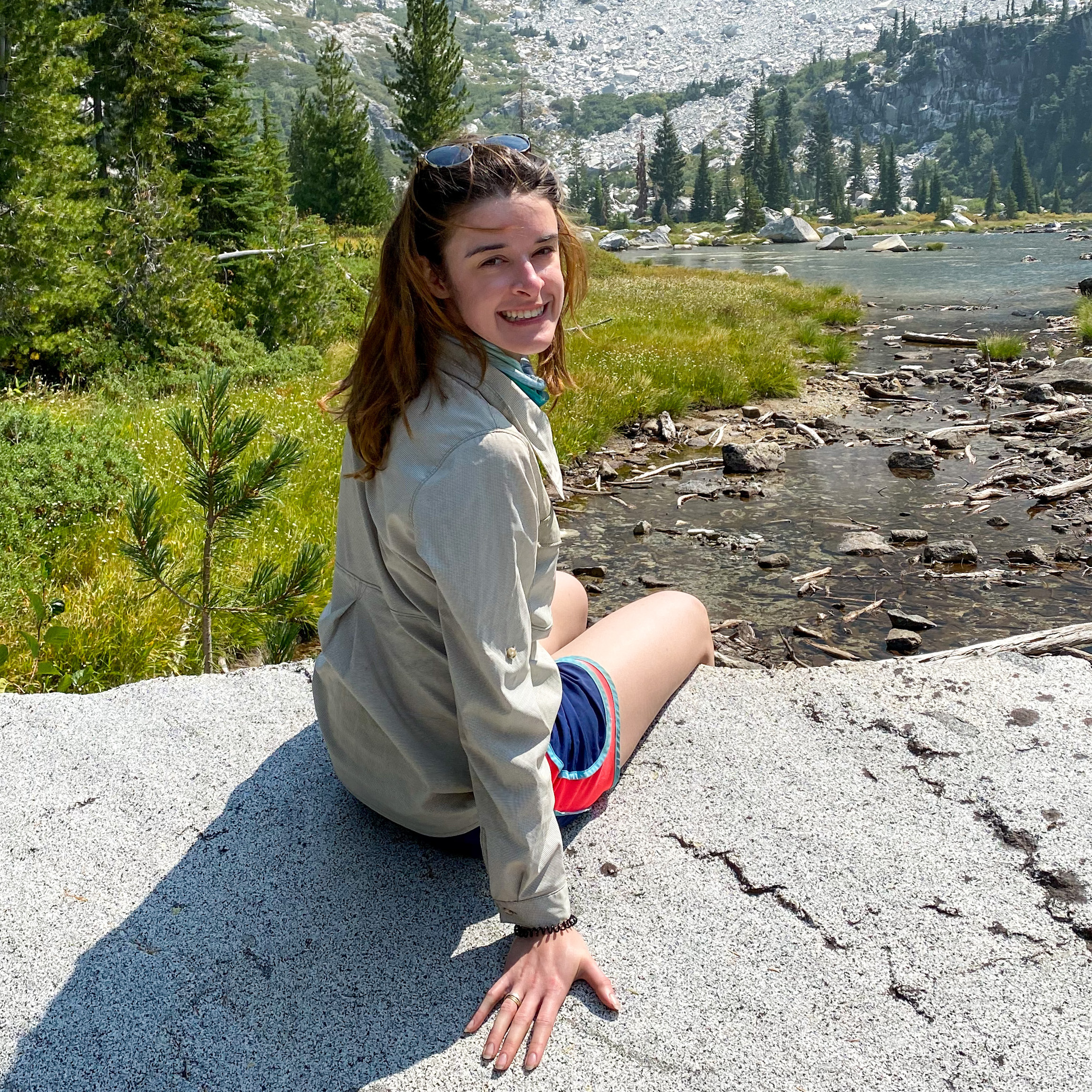 Christina Savvides is a Midwest transplant, currently calling California home. Making up for years spent surrounded by too many cornfields, she now spends as much time as possible exploring the west coast. You can find her mountaineering, snowboarding, backpacking, scuba diving, cycling, or trail running.