ProView – SHRED. Simplify+ Goggles
The SHRED. Simplify goggle checks every box for an all-around perfect goggle, combining a huge field of vision with an interchangeable lens design that keeps you rocking for bluebird and storm days alike. It pairs style with function for a piece of gear that will stay in your pack all season long.
SHRED. Simplify+ Goggles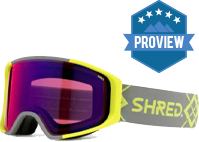 Product Description: If you're looking for the best performing ski and snowboard goggle that defeats flat light while providing the widest field of vision in the game and a sleek, almost frameless cylindrical lens style, then SHRED. Simplify is your best choice.
Offer price: MSRP: $200.00
Quality

Features

Fit

Durability

Eco-Friendly
Summary
This is a highly versatile lens that cuts glare but also provides a good definition in low light. Stylish goggles that will stay in your pack all winter long.
Pros
Stylish
Interchangeable lens design
No fogging up
Huge field of vision
I put the Simplify to the test in the Pacific Northwest, where in the winter visibility can range from all-out sun to nearly white-out, "ping-pong ball" visibility. In our climate it is crucial to be adaptable as conditions change quickly. I brought the Simplify out on a variety of backcountry ski tours, from the Mt. Baker backcountry to the Chair Peak basin in Snoqualmie Pass. Most of the days were dawn to dusk, starting out in the early morning hours and heading back in as the sun began to set in the late afternoon.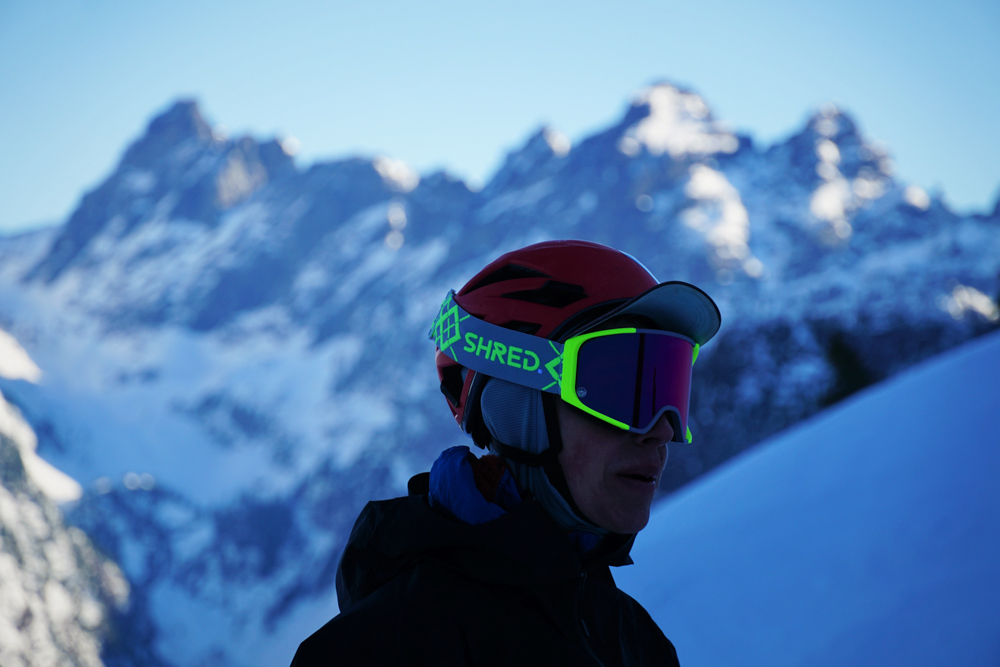 I tested out the CBL Blast Mirror (VLT 20%) and CBL Sky Mirror (VLT 45%) lenses with the Bigshow Yellow frames. Both are a tinted purple hue on the outside and provide a slight orange glaze over white snow. 
I ski at least 2-3 times per week, almost always in the backcountry, and often rely on goggles for the downhill, keeping to sunglasses on the uphill for greater ventilation. The Pacific Northwest, in particular, can be humid and wet, which often leads to fogging up of lenses and low visibility as clouds roll in. The variability in conditions is stark, though; in the Baker backcountry, bluebird conditions with high glare can turn into a whiteout in just a matter of hours when a storm rolls in.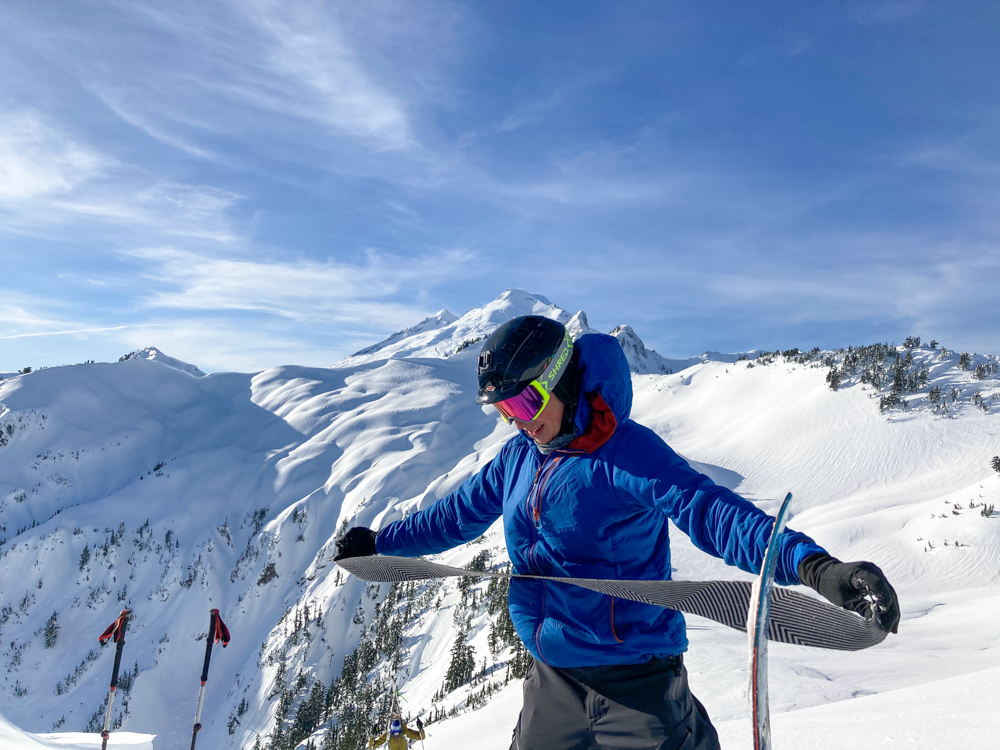 Fit/Comfort
The SHRED. Simplify are amazingly comfortable, wrapping around the face with a huge field of vision and soft cushioning on the goggle. I did not feel any pressure points when putting on the Simplify; their contour is designed to gently wrap around the face, without any dramatic curves or angles.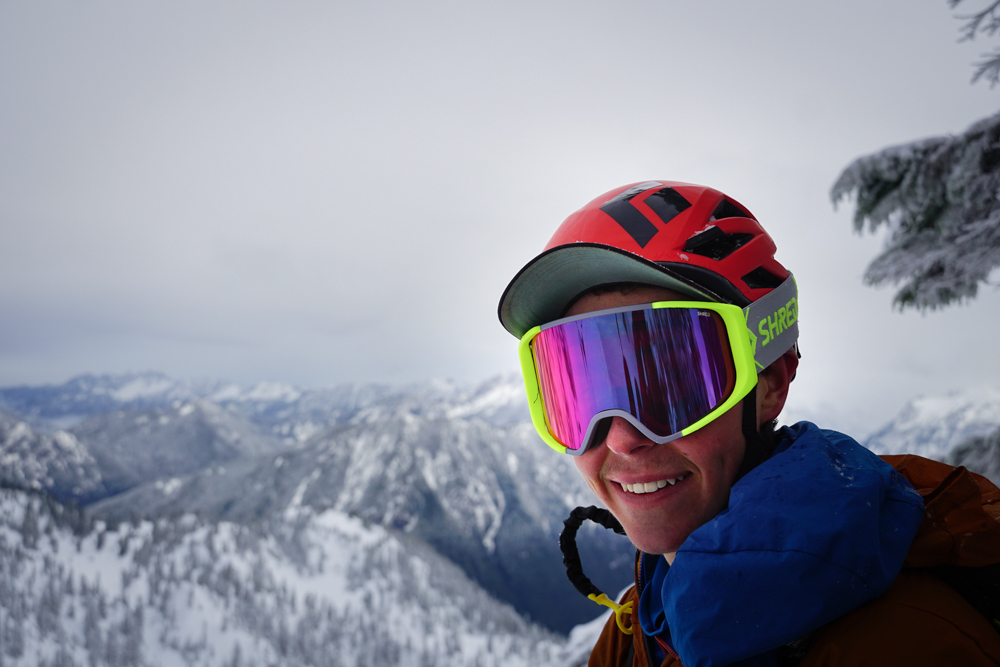 Additionally, the elastic band of the Simplify is adjustable and quite comfortable when not wearing a helmet. At times I wore the Simplify on the uphill during more intense storm days, and I would pair the Simplify with a hat or beanie, as opposed to a helmet (which I reserved for the downhill). The elastic band is quite easy to tension or loosen, with a simple cinch in the rear of the band.
Look/Style
The Simplify are quite stylish, in my opinion. This was one of the first pieces of gear that I actually got comments on from my partners! Normally I wear pretty plain blues, blacks, and reds, but the kick of the yellow with the large SHRED. logo stands out. The elastic band features some fun designs on it, too; the Simplify also comes in many other colors, per your preference. 
Features
The Simplify's interchangeable lens design is streamlined and quite easy to use. There are three sets of snaps, one on the top ridge and two on the bottom ridge near the nose bridge, that quickly allows you to switch out lenses as necessary. I was able to switch out lenses in less than two minutes, both in the field and at home. SHRED. provides you with two soft lens cases, one for each lens, which is a nice perk too! 
Weight/Packability
The Simplify is a large goggle but weighs only 175 grams (approx/ 6 ounces); it won't weigh you down but will take up some space. I opted to buy a hard carrying case for my goggles, to protect them from banging around in my pack, and I definitely noticed the volume when loading up my pack for longer days out. That said, you can always reduce this volume constraint by strapping the goggles to your helmet and leaving them there on the outside of your pack. 
Function/Performance
The Simplify goggles are the best performing goggle I have ever used (compared to an Oakley Airbrake and a Smith I/O model goggle). They feature a ventilation slit on either side of the lens that allows for airflow, preventing fogging when breathing heavily or in humid air conditions. This worked brilliantly on many of my low-visibility tours on storm days here in the PNW. I have struggled mightily in the past from fogging problems, as have many of my partners, primarily because of a lack of ventilation leading to condensation on the lens. The Simplify's design does not sacrifice any field of vision with their ventilation design…well done!
I tested out the CBL Blast Mirror (VLT 20%) and the CBL Sky Mirror (VLT 45%) lenses and found them to be a perfect combination, the Blast Mirror (VLT 20%) for higher glare, sunnier conditions, and the Sky Mirror (VLT 45%) for lower visibility days. SHRED. offers more lens options, such as the CBL Hero Mirror (VLT 14%), for more options.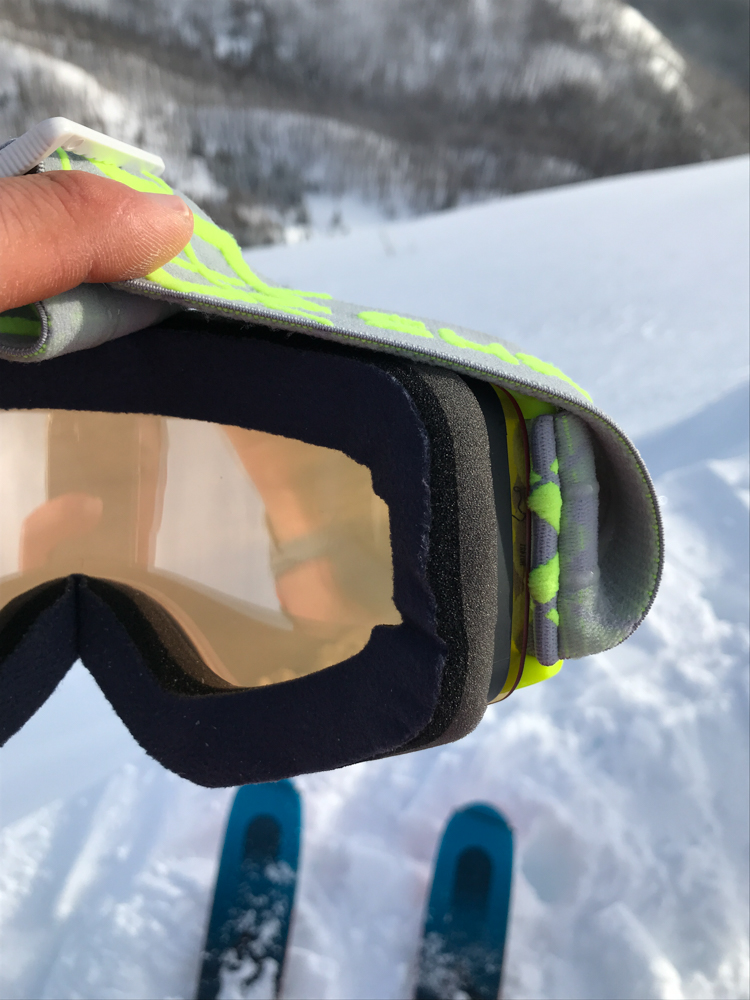 Durability/Construction
I often am wary of interchangeable designs, always afraid of the interfaces breaking or wearing such that the "snap-fit" no longer is perfect. The SHRED. Simplify is rugged, though, with large lugs and a thick plastic frame that doesn't give into abuse easily. I felt no fear thrashing through trees, faceplanting into the snow, or twisting at the goggle to exchange the lenses. The SHRED. frame and molded lens design is built for adventurers, like me, that are quite hard on their gear.
Friendliness to the Earth
SHRED. makes a clear commitment to the environment as a part of the 1% for the Planet Group, a "coalition of over 1,200 businesses that commit to donating financial support to environmental causes. SHRED. partners with Protect Our Winters (POW) and the Kelly McGarry Foundation to ensure that our outdoor playgrounds remain protected for years to come! You can feel good that your support of SHRED. is not only getting you high-quality gear but supporting advocacy groups around the globe that are working hard to protect our environment.
Shop the SHRED. Simplify+ Goggles on Outdoor Prolink. Not a member? Apply today!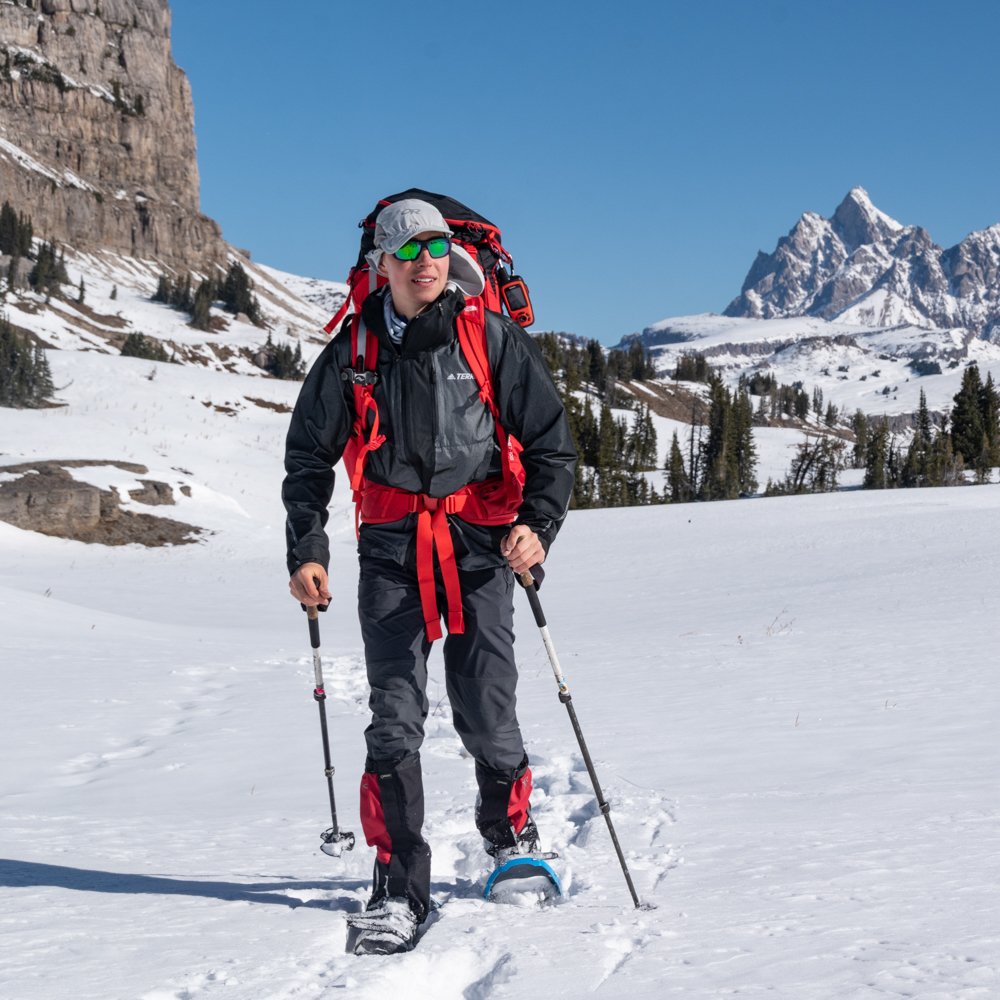 Sam Chaneles is an avid mountaineer and backpacker, climbing peaks in the Cascades, Mexico, Ecuador, and Africa, as well as hiking the John Muir Trail and off-trail routes in Colorado. He has climbed peaks such as Aconcagua, Mt. Rainier, Cotopaxi, Chimborazo, Kilimanjaro, and many more. Sam graduated with a B.S. in Mechanical Engineering from Georgia Tech. During his time there he was a Trip and Expedition Leader for the school's Outdoor Recreation program (ORGT). He has led expeditions to New Zealand, Alaska, Corsica, France, and throughout the United States. Sam is based in Issaquah, WA just outside of the Cascade Mountains. You can follow Sam and his adventures on Instagram at @samchaneles, or on his website at www.engineeredforadventure.com.