ProView – EXPED Lightning 60
When it came to choosing the best pack for my adventures, every time I was forced to make the decision — should I try and stuff everything into a smaller, lighter pack, or suck it up and use my larger, more spacious pack?
Well, now I don't have to, because the award-winning EXPED Lightning 60 has it all. At 2.5lbs, I'm not sweating (literally) the extra weight a bag that size would normally add, and the accessible 60 liters fit everything I could possibly need.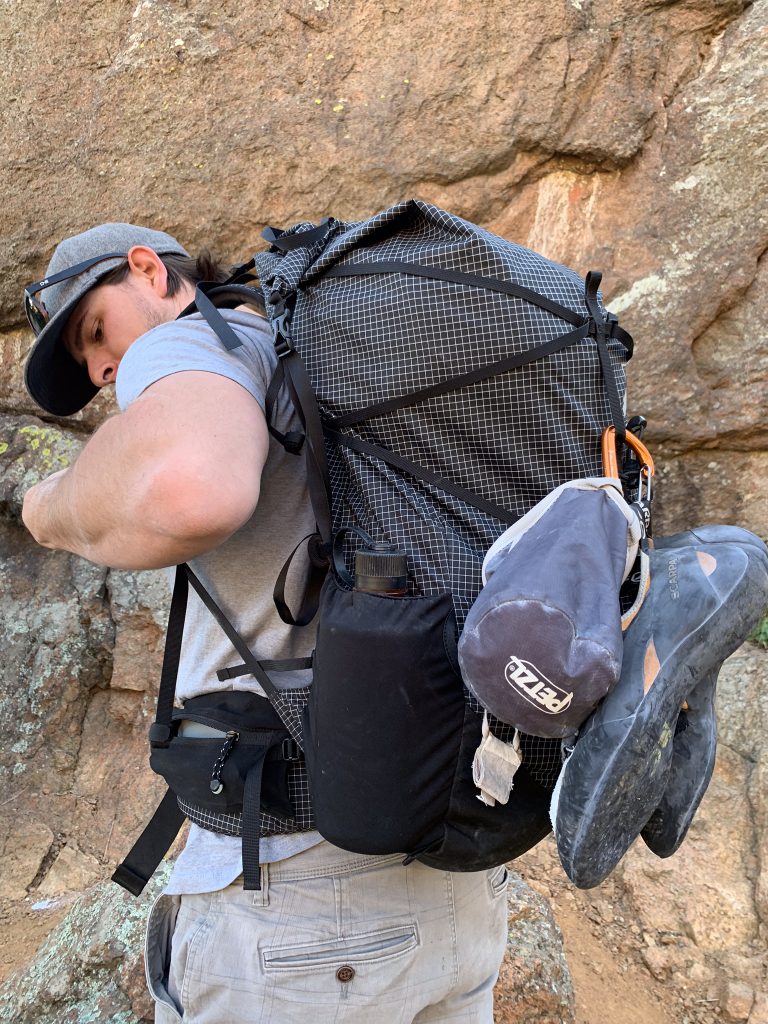 EXPED Lightning 60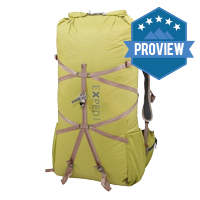 Product Description: Lightning is an extremely lightweight roll-top backpack for fast-and-light multi-night adventures, offering outstanding comfort, freedom of movement and load-bearing stability. It has thru-hiking DNA with the carrying capacity of an internal frame pack. Its top-loading roll closure maximizes weatherproofing and allows expansion of the main compartment to accommodate extra gear when needed.
Offer price: MSRP: $239.00
Look/Style

Features

Weight/Packability

Function/Performance

Durability/Construction
Summary
Featherlight on the trail and ready for multi-day adventures. The Lightning is made for fast and light trips with its superb volume to weight ratio. A roll-top closure combined with full pack bag compression offer variable capacity. The unique T-Rex suspension system with a single central aluminum stay and direct attachment to the hip belt ensures mobility in every axis for hips and torso. Numerous functional details round off the feature set of the Lightning while respecting its clean design. Stepless height adjustable for torso length tuning.
Pros
It's simple, all your gear goes in one place

Water-resistant, so you're not scrambling for the rain cover

Clean design, easy to keep it high and tight for a professional look

Water bladder compatible

Torso length is adjustable for any user
Cons
Mesh outer pockets may not stand up to abuse

Frame connections can squeak sometimes and must be adjusted
I've traveled with this pack to test its ability from Colorado's high alpine crags to its sweltering arid southern mesas. I also took it rafting in Montana. The Lightning 60 handled it all with ease. I guide both domestically and internationally which means I have a special place in my heart for a good backpack. I have a collection that I carefully choose from depending on a variety of factors: Is this a personal trip or professional? Is it hot or cold outside? How long will I be out? What's the weather? Is it a technical trip or not? And ever since I got this pack, the answer has been the EXPED Lightning 60.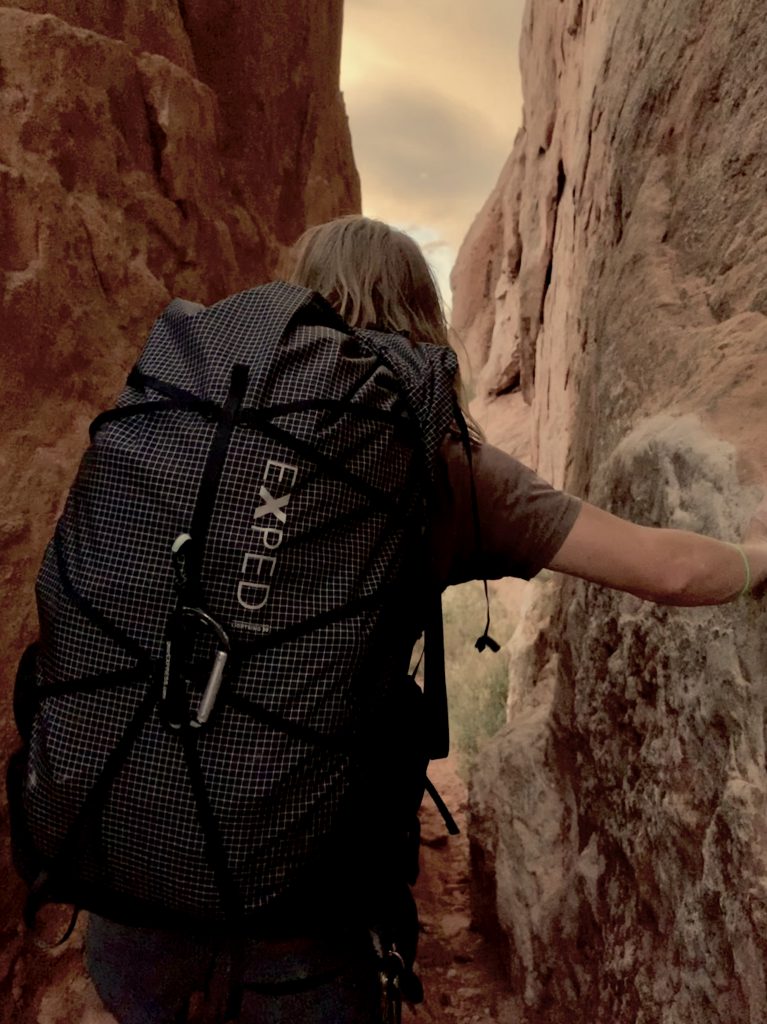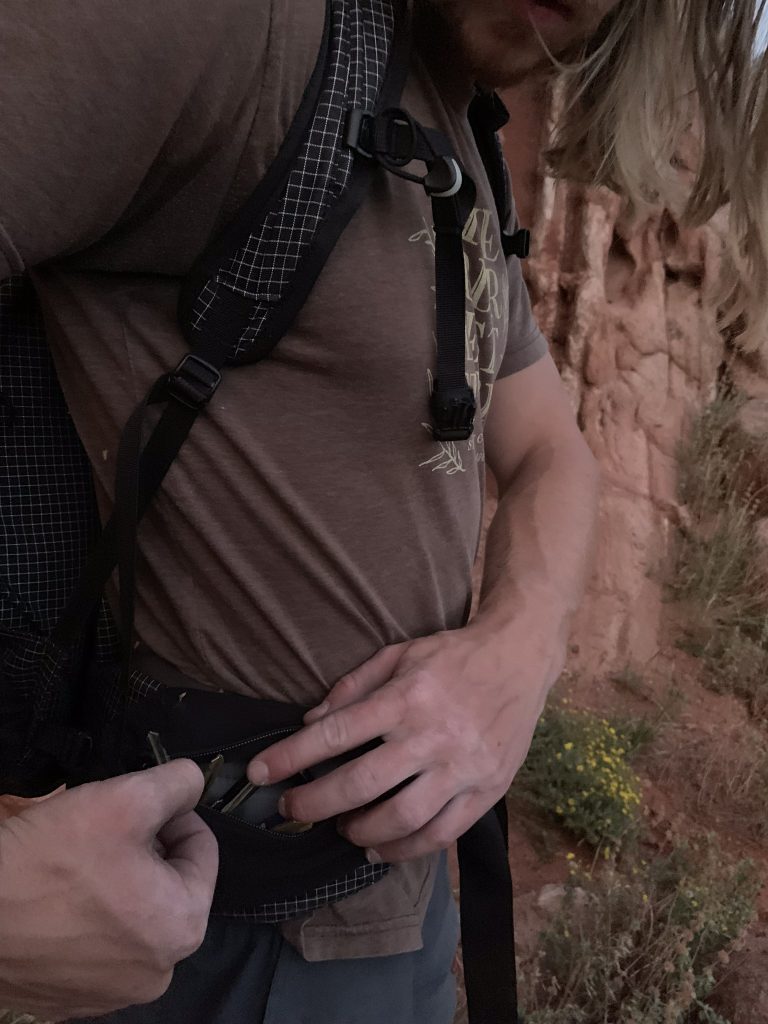 Fit/Comfort
For a lightweight backpack, it fits much more comfortably than you'd expect. On multiple occasions I crammed harness, sport rack, trad rack, helmet, shoes, layers, and the kitchen sink with room left over, and it sat comfortably for long approaches. The hip/shoulder padding is incredibly comfortable, and there are multiple straps on the waist and shoulders for easy, pinpointed adjustments along the way. Also, you can adjust the torso length from small to extra large and everything in between!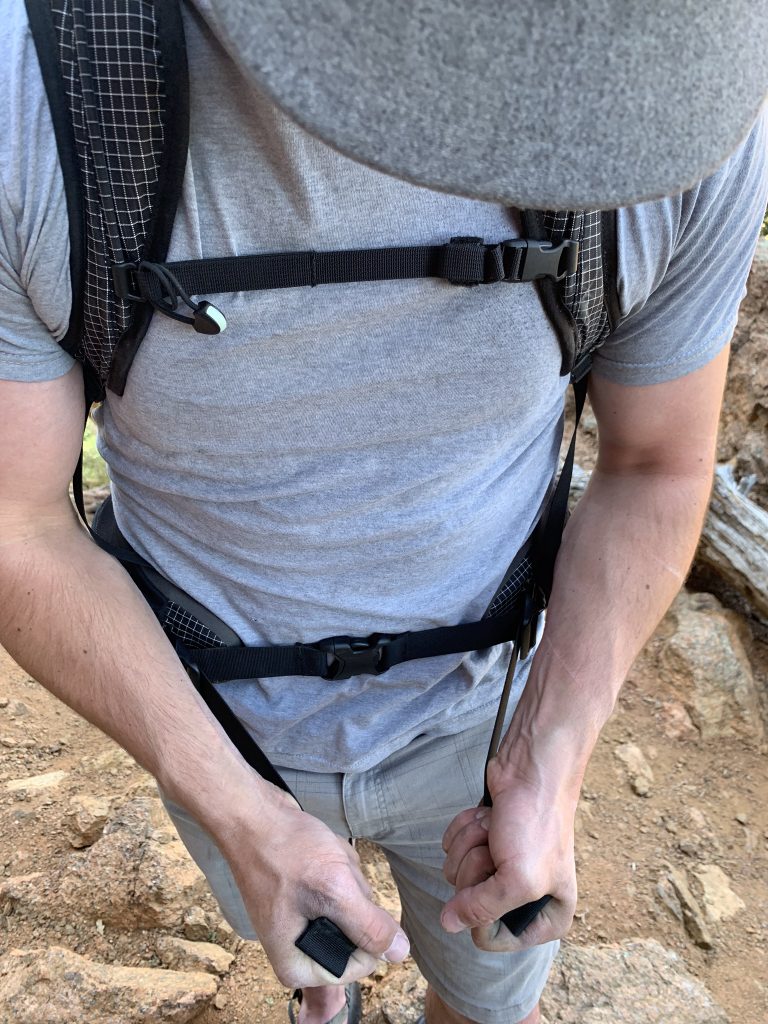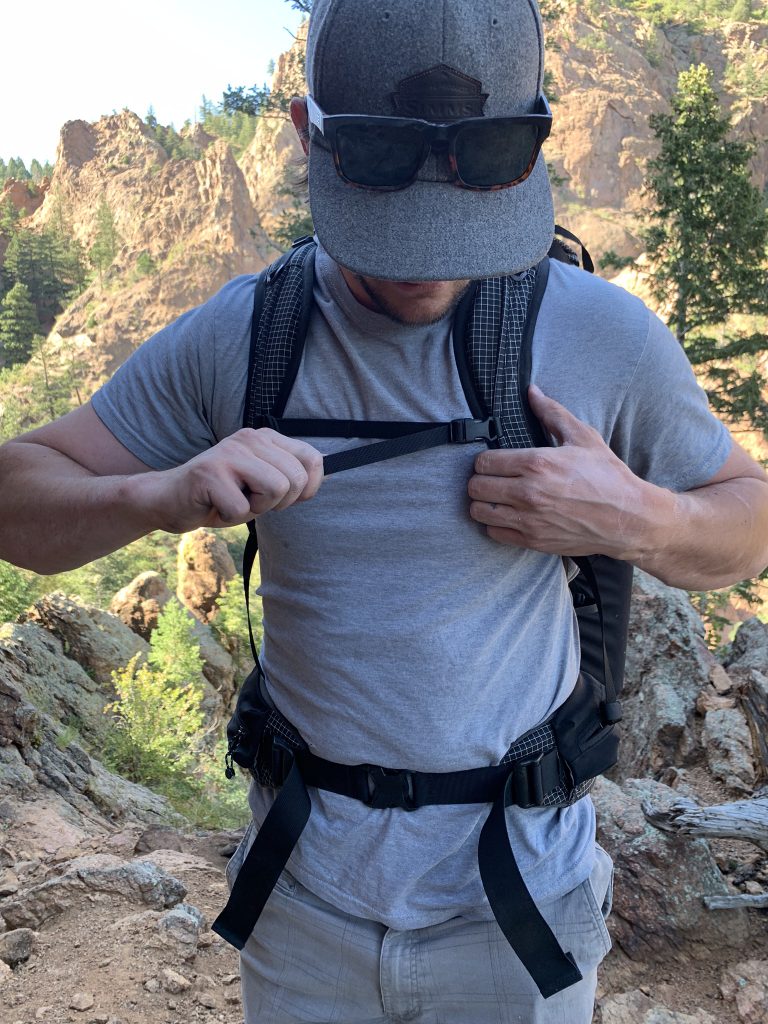 Look/Style
The Lightning 60 is sleek. EXPED has done a great job of giving it a look of simplicity while having a bunch of options for external gear storage. However, unless you have at least 40L filled, its going to look a little underfilled, even if you use the compression straps.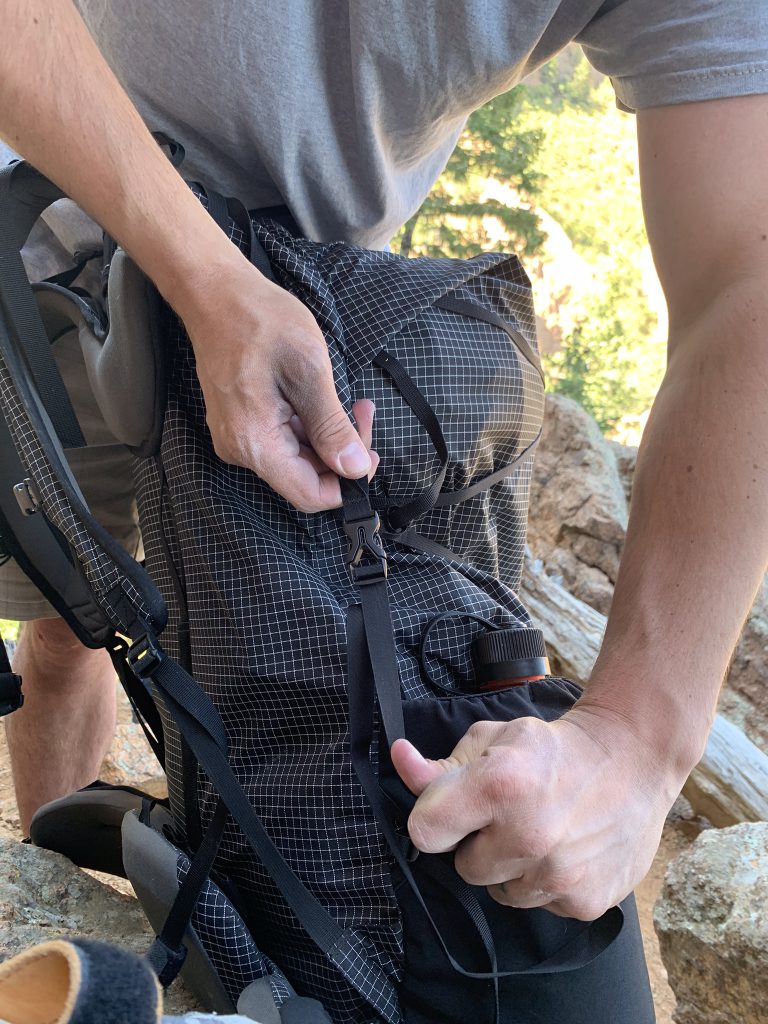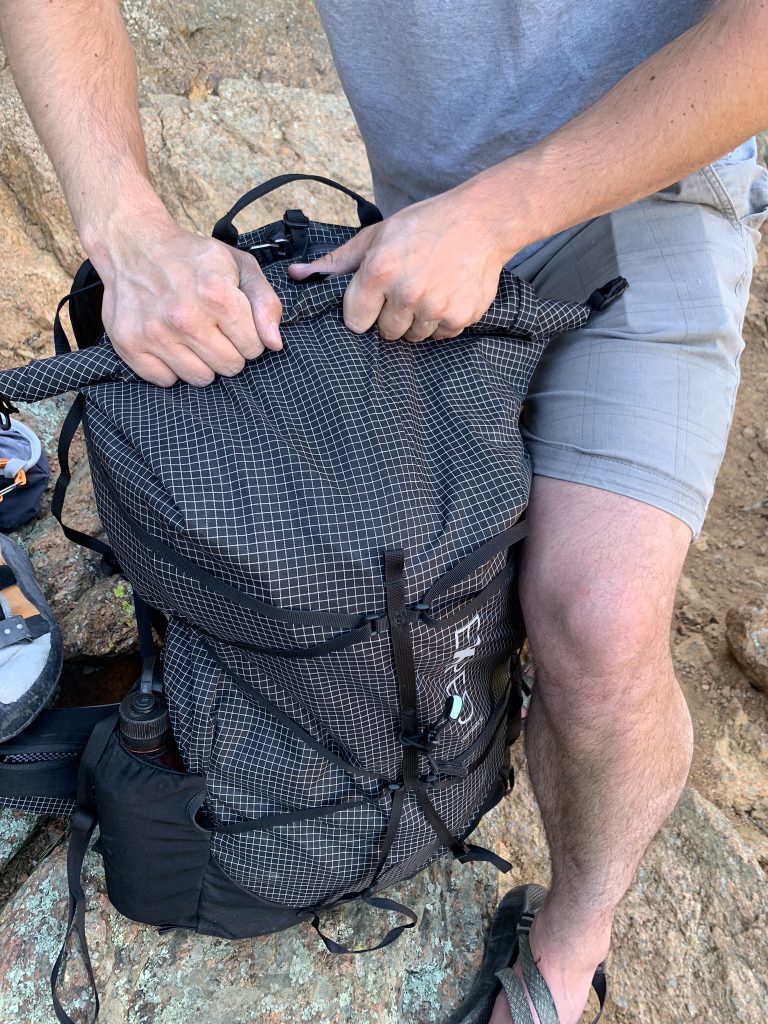 Features
It doesn't have a huge arsenal of bells and whistles, but what makes this such a great pack is that it's not too specialized to make it uni-functional. It's straight forward in that it has a giant single compartment and keeps it simple, with a small pouch on top that's great for miscellaneous items. There are compression straps from top to bottom that also serve as external gear storage straps, largely increasing capacity. Each strap has Velcro on the ends to make sure they aren't dangling everywhere, which I love because that has always been a pet peeve of mine. Finally, there is a large bladder sleeve that is intuitively placed on the inside of the pack so that your water is less likely to freeze in cold weather, and the necessary straps to place the drinking nozzle within easy reach.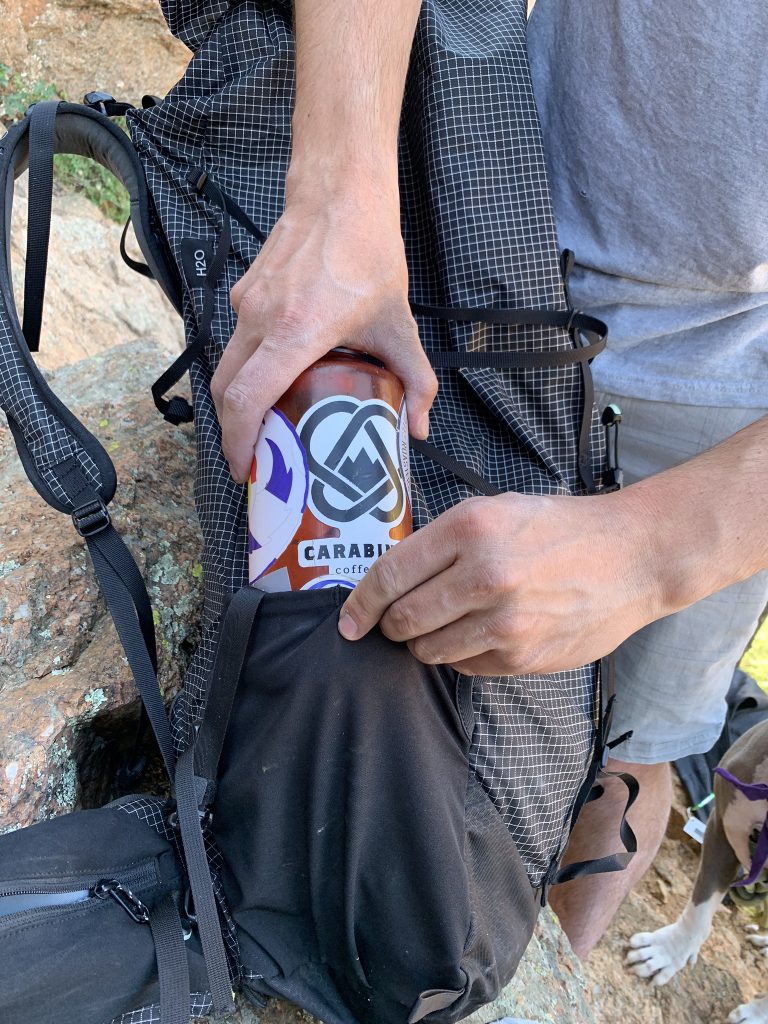 Weight/Packability
At just over 2.5lbs, I don't worry about whether I should have taken a lighter pack. This one weighs less than most of mine that have even smaller capacities. The single compartment makes it easy to pack efficiently, although I do wish it had a side zipper for easier accessibility. And even if I don't fill it up, the top to bottom compression straps ensure everything stays where it's supposed to be and weighted correctly.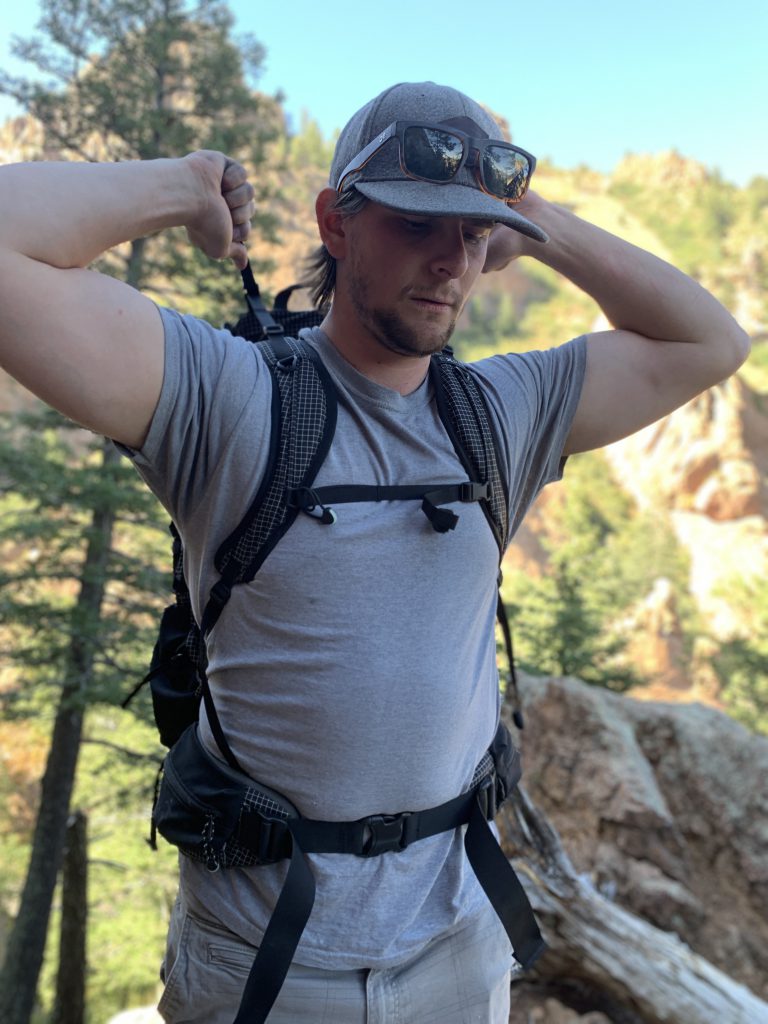 Function/Performance
It functions well as a multipurpose pack. If I'm headed to the crag for the day, I can chuck all my gear in and know that it will fit and be easy to unpack. But if I'm headed out for several days and wearing the pack for long periods of time, it also has the necessary components to make sure I have a well fitted, well balanced trek. And the outer gear straps are all season. Snowshoes, crampons, and ice tools in the winter, and trekking poles and backpacking gear for the summer!
The Lightning 60 would make an amazing winter trekking/skiing/alpine pack because there aren't many nooks or pockets for snow to get stuck in and melt, and the water resistant fabric and roll-top closure keeps the snow out, not to mention the reinforced gear loops for ice tools.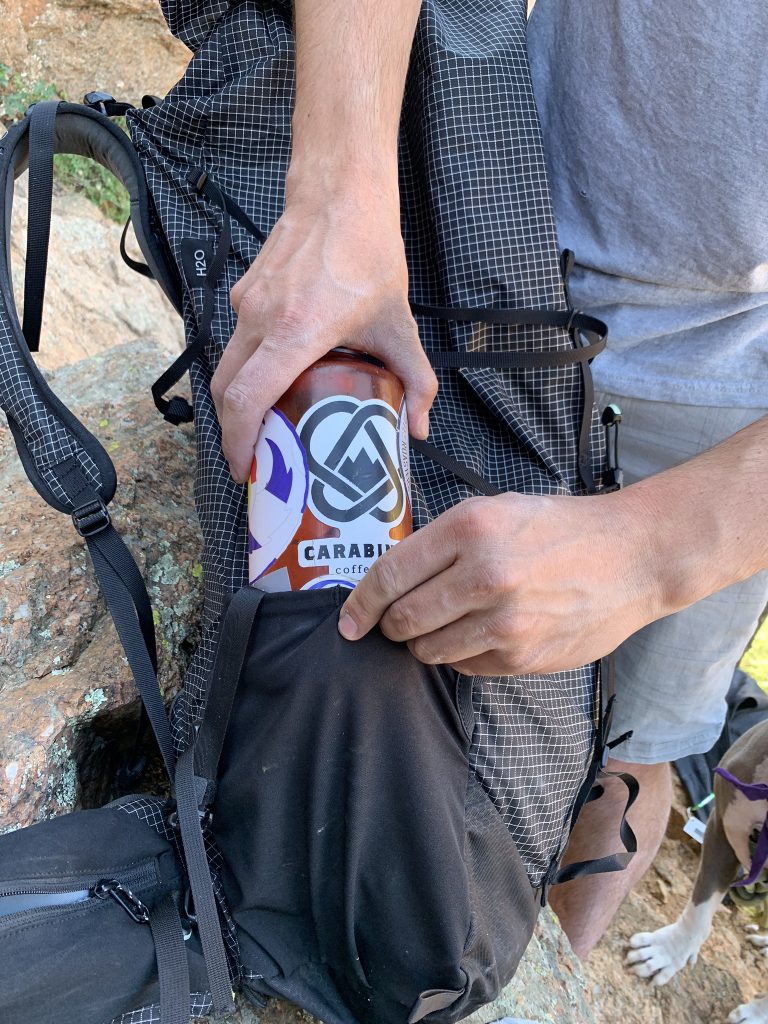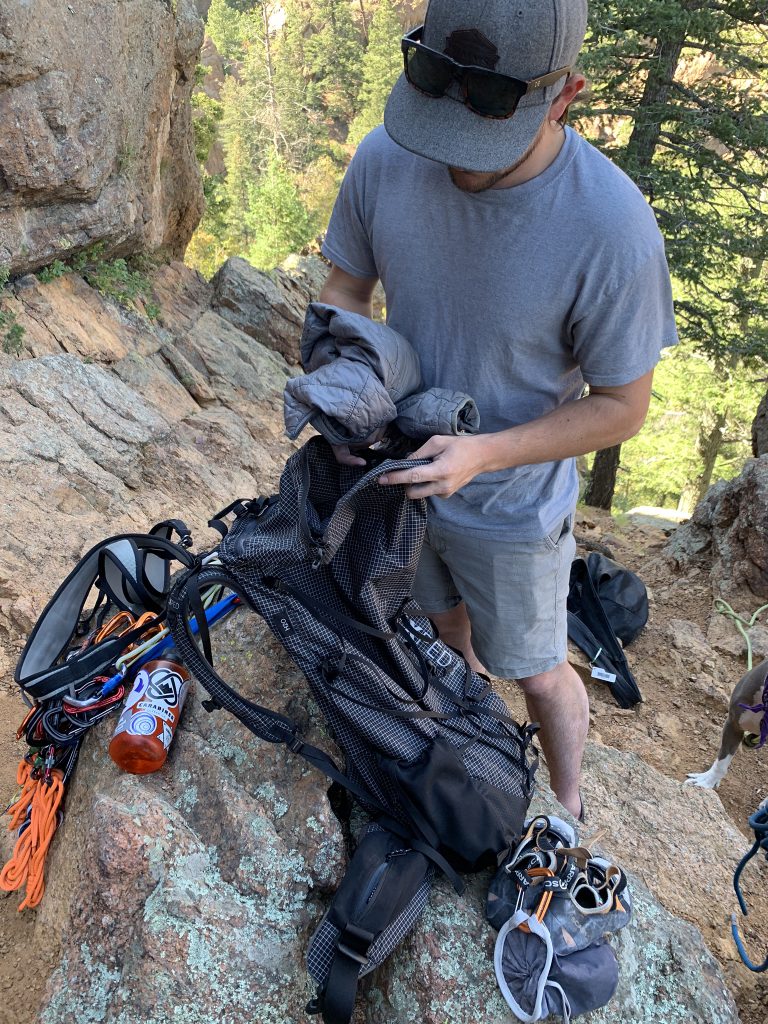 Durability/Construction
The entire pack is made of Ripstop nylon, so I would trust it to hold up to any activity short of canyoneering. And not only that but it's also water resistant (1500mm water column), so I can rest easy in any precipitation short of a downpour. The only less durable fabrics are the outside pockets of the main compartment and on the hip belt, which seem as though they'll wear out with a lot of use. Also, the compression and gear straps are thin and not heavy duty, but that's to be expected for an ultralight pack.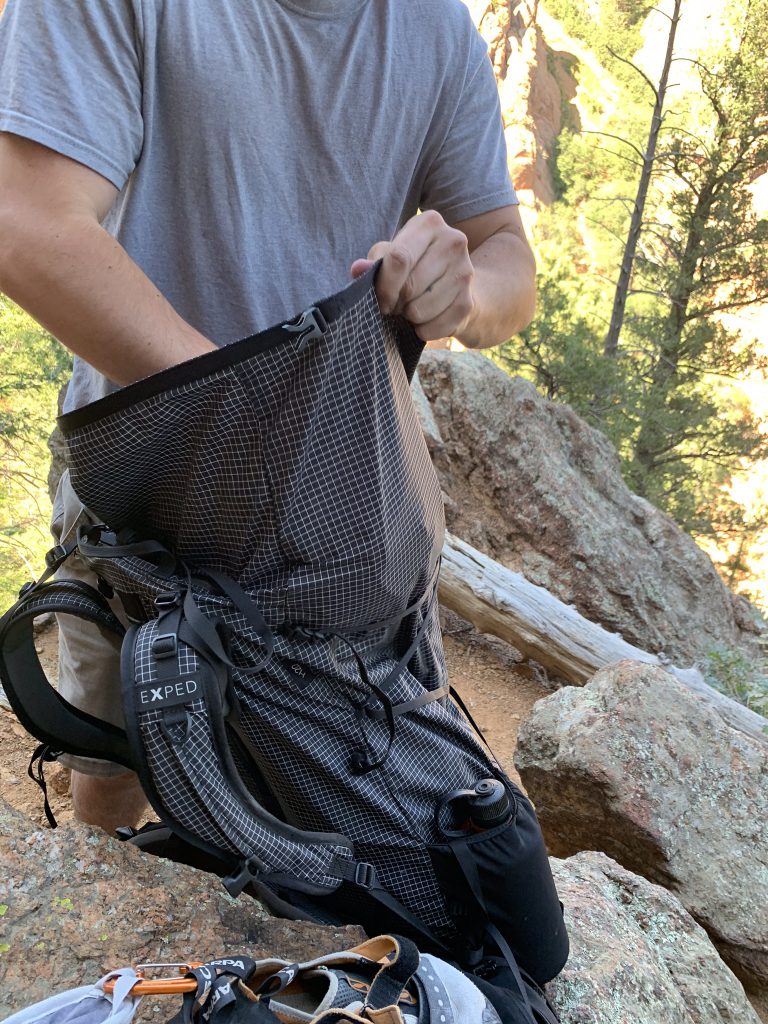 EXPED uses terms such as "Featherlight" "Multi day adventures" "fast and light trips" and "clean design", and I think they nailed it. It's a little overpriced at $230.00, but I think its multifunctional capabilities make up for it. The Lightning 60 handles a full load comfortably, stylishly, and performs well in most conditions. Capable like a large pack, feels like a day pack.
It's simple, easy to use, easy to pack, and easy to love!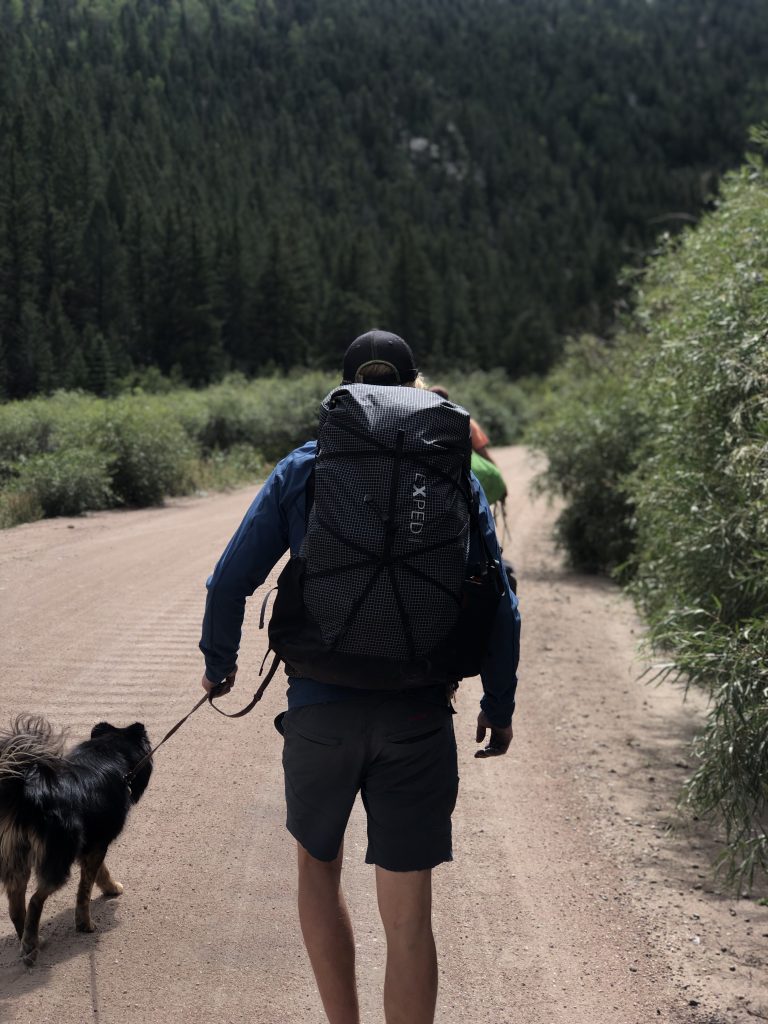 Find EXPED Lightning 60 on Outdoor Prolink. Not a member? Apply today!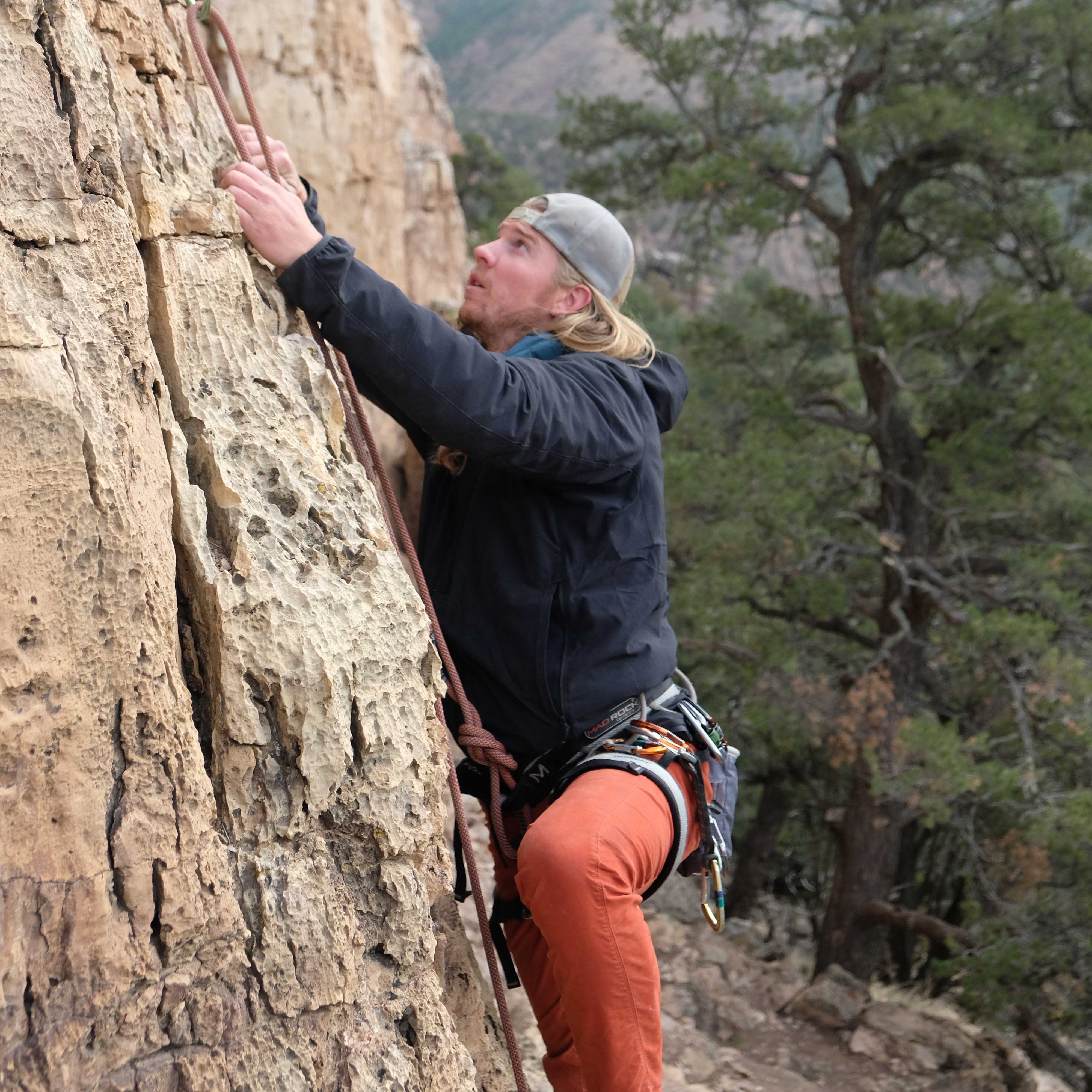 Andrew has loved outdoor recreation for years, leading trips on Alaskan glaciers, teaching outdoor education in Colorado, and guiding students in the European Alps for the last three seasons. He has lived mostly in Colorado for nearly five years since migrating from the beaches of Florida. He has no intention of leaving the beautiful Rockies anytime soon. When not guiding, you can find him climbing in either Colorado or Utah, camping with friends, snowboarding, mountain biking 14ers, or sitting quietly next to a campfire. You can find his adventures on Instagram at @andrew.hamm.144.