ProView – GOOD TO-GO Chicken Pho
This summer I hopped on my bicycle for nearly two weeks and rode the entire length of the Colorado Trail. I was fortunate to bring along several servings of Good To-Go's Chicken Pho. This delicious, nutritious, and lightweight dehydrated meal gave me the calories and protein needed to refuel after the longest days in the saddle.
GOOD TO-GO Chicken Pho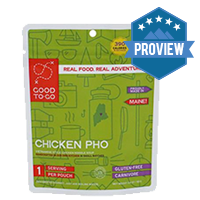 Product Name: GOOD TO-GO Chicken Pho
Product Description: This popular street food is known the world over for its comforting effects. The steaming, savory and immensely aromatic broth is the foundation of this restorative dish. Notes of cinnamon and star anise, followed by fresh ginger and clove keep it authentic. Braised chicken thighs, cabbage, scallion and cilantro provide the additional sustenance needed for any adventure.
Offer price: MSRP: $8.50 - $89.70
Quality

Durability

Taste

Eco-Friendly
Summary
A nutritious, delicious, lightweight meal, suited for every adventure!
Pros
Delicious
Made with natural and real ingredients
Nutritious and high in protein
Durable packaging
Lightweight.

 
Cons
Directions recommend using a lot of water (may be tricky if not camping near water).
When I began to seriously plan for biking the entirety of the Colorado Trail, I knew that proper nutrition was going to be key for success. I also knew that I needed calorie-dense meals that wouldn't take up a lot of space on my bicycle. I was fortunate enough that Maine-based company Good To-Go sent me several helpings of their Chicken Pho to help me on my bikepacking trip.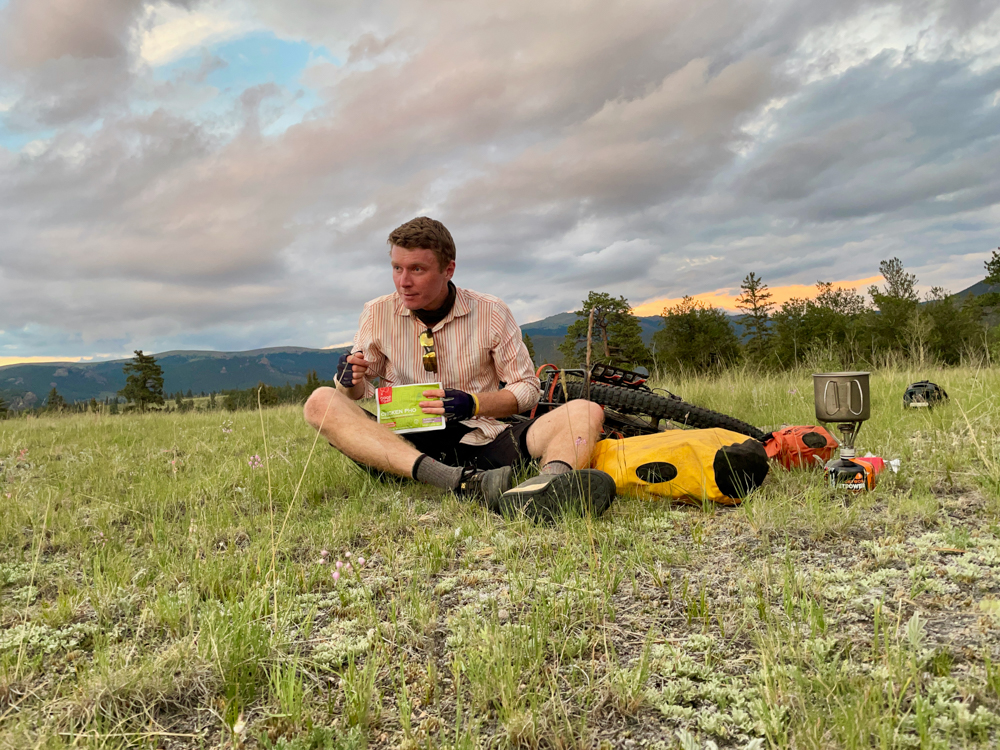 The Colorado Trail is famously difficult, with weather that can change without warning, steep, rocky terrain, and high-elevation riding. I knew that this bike ride would be an excellent opportunity for me to push myself and spend long days riding my bicycle. Long days riding mean that your time in camp is shortened, and it is of the utmost importance to have meals that are quick and easy to prepare, yet healthy and filling. Good To-Go's Chicken Pho checks all of these boxes.
I have been utilizing freeze-dried and dehydrated meals for over a decade. I remember when they were little more than astronaut food, chocked full of preservatives, strange ingredients you had never heard of, and they just didn't taste that good. Good To-Go has a full lineup of meals that are made with ingredients you know and probably have in your kitchen. They taste delicious, especially after a long day of playing in the outdoors. And best of all, they are full of calories, protein, carbohydrates, and plenty of vitamins and minerals to boot.
Performance
This was my first experience with Good To-Go's Chicken Pho, and I was very impressed. The first thing I noticed was how the meal was packaged. There is little to no extra oxygen in the packaging, so the meal lies very flat in your backpack and takes up no more space than is necessary. Other backpacking meals I've tried have had lots of extra oxygen in the packaging, almost like a bag of chips. Not so with Good To-Go.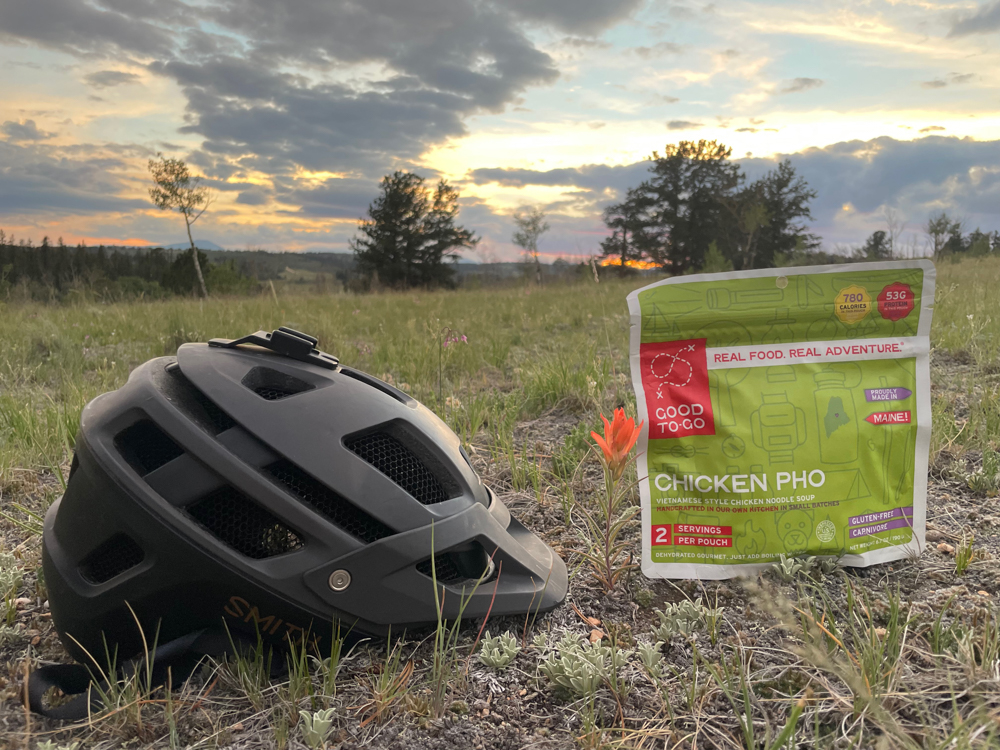 The next thing I noticed was the thickness of the bag that the pho comes in. While it seemed durable, this was something I wanted to test out. For the next 400 miles, I biked with a Good To-Go Chicken Pho meal in an exposed pocket on my backpack. The bag got repeatedly soaked by thunderstorms, hailed on, covered in mud, and bounced around constantly. And the bag did not show any signs of weakening. Finally, after over a week of punishment, I decided to indulge and eat the Chicken Pho.
One thing to consider with Good To-Go's Chicken Pho is that it requires a larger amount of water. Pho is a kind of Vietnamese soup, so this inherently makes sense, but you'll need to keep it in mind if you aren't camping near a water source. I found that the double serving was just right for me, and this meal size requires 0.8 liters of water. On the bright side, this is a great way to help your body replenish fluids in the evening!
Flavor/Taste
Good To-Go's Chicken Pho is a wonderful combination of flavor and nutrition. Sriracha and fresh-ground black pepper are about as spicy as I get in everyday life, so I was a little nervous about the spice level and jalapeño pepper in the chicken pho. However, Good To-Go managed to spice it beautifully and it never felt too hot. The lime packets that come with the pho add a wonderful zest and truly taste like fresh-squeezed lime juice. All the ingredients soften up beautifully if you follow the instructions, so I never had any crunchy noodles or tough chicken. Good To-Go's Chicken Pho is beautifully spiced, has a delicious flavor, and I've been trying to find a place to buy those lime packets ever since. Give it a try, you won't be disappointed!
What Sets The Product Apart?
The thing that sets Good To-Go's Chicken Pho apart is the same thing that sets all of Good To-Go's meals apart: Delicious, dehydrated meals, made with real food and zero preservatives. Made right here in the United States!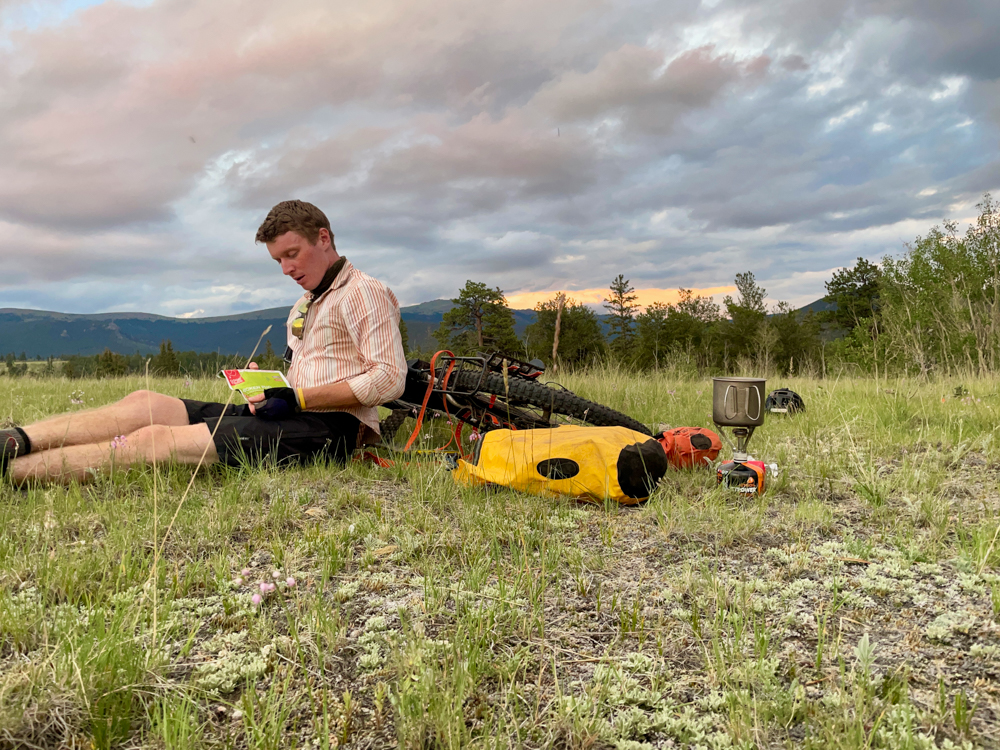 Who Is The Product For?
Good To-Go's Chicken Pho is designed for anyone who is spending time outdoors. It can appeal to folks looking to eat healthy, travel light, prepare food quickly, or pack small. Good To-Go meals can be easily made on your tiny backpacking stove and also at home on your stovetop!
Friendliness To The Earth
Good To-Go's food bags are currently not recyclable. They are single-use plastics that go in the landfill. Unfortunately, this is on-par with every other backpacking meal company that I could find. Good To-Go mentioned that they are searching for a more eco-friendly alternative that can preserve the food inside and withstand boiling water when opened. As far as I can tell, there is nothing like that on the market yet.
I scored Good To-Go with a 4.5/5 on eco-friendly because of their commitment to minimizing their production waste, and commitment to Leave No Trace principles. They have a large Leave No Trace reminder on every food bag, and have listed several things they are doing during production to minimize impact, including composting any food waste.
The Final Word
Good To-Go has created a nutritious, delicious, lightweight Chicken Pho that supplies you with loads of calories and nutrients to fuel you on your adventure. As with all their products, it is made with real ingredients that you likely have in your kitchen, comes in a durable package that can withstand the abuses of the outdoor world, and is quickly and easily prepared once you make camp. The Chicken Pho needs a large amount of water, so be mindful of how much water you have before you make camp!
Shop the GOOD TO-GO Backpacking Meals on Outdoor Prolink. Not a member? Apply today!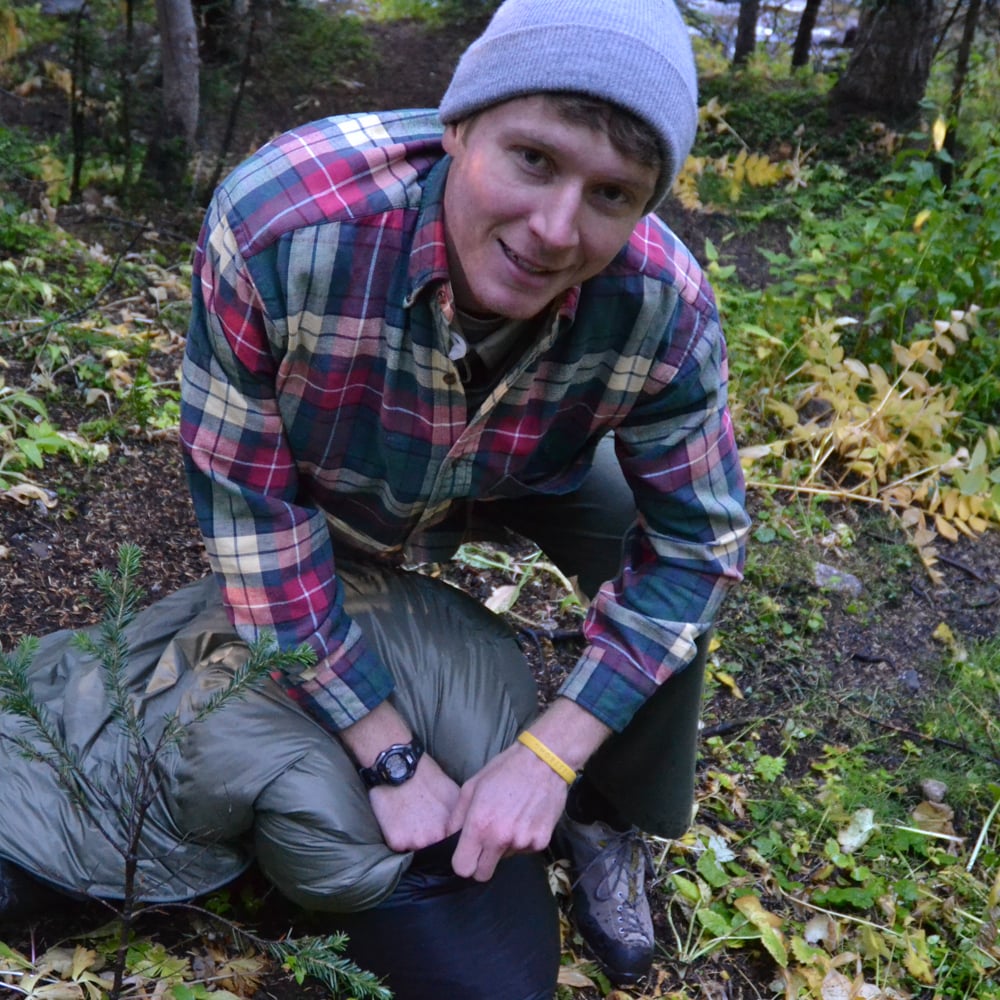 Sam's background is as a farmer, trail worker, ski patroller, and ice climbing guide in New England, but he currently works as a Park Ranger in Boulder County. When not at work, Sam enjoys backcountry skiing, mountain biking, woodworking, volunteering and reading a good non-fiction book. Someday down the road you'll be able to find Sam in Vermont working in the garden and building his house in the woods.