ProView – GOREWEAR Lupra Jacket
Over the past several weeks I had the pleasure of trying out GOREWEAR's new Lupra Jacket. During that time, the Lupra has been an essential piece of gear for me on biking adventures, climbing expeditions, and backcountry skiing trips.
GOREWEAR Lupra Jacket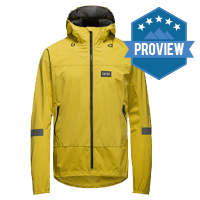 Product Name: GOREWEAR Lupra Jacket
Product Description: A very breathable, lightweight jacket with an over-the-helmet hood for versatile windproof protection and coverage in all conditions.
Offer price: $180 MSRP
Quality

Features

Fit

Durability

Eco-Friendly
Summary
The Lupra's lightweight and impressive performance and packability make it an easy choice to toss in your backpack or frame bag. There isn't much to change about the Lupra, but if I had to change something it would be the side the zipper is on and I would make the hood slightly larger.
Pros
Lightweight
Excellent water resistance
Good pockets
Cons
Tight helmet hood
Front zipper on left side
Due to the variability of Colorado springtime conditions, I was able to test the Lupra in a wide array of weather. My first chance to test the Lupra came during a backcountry ski and couloir climb on the side of one of Colorado's 14,000' peaks. The day started with clear skies, chilly temperatures, and the Lupra was well-fitted for the skin into the base of the couloir. As we started climbing up the 3,000' couloir, the Lupra's breathability was on full display. Near the top of the climb, the weather turned into full-on winter conditions: 20 degrees, gusty winds, and whiteout conditions. The Lupra remained as my outer layer, keeping me shielded from the circling winds and falling snow. On the ski down, the Lupra was my outermost layer once again. I took a few falls while skiing down, and the Lupra showed no signs of abrasion or wear.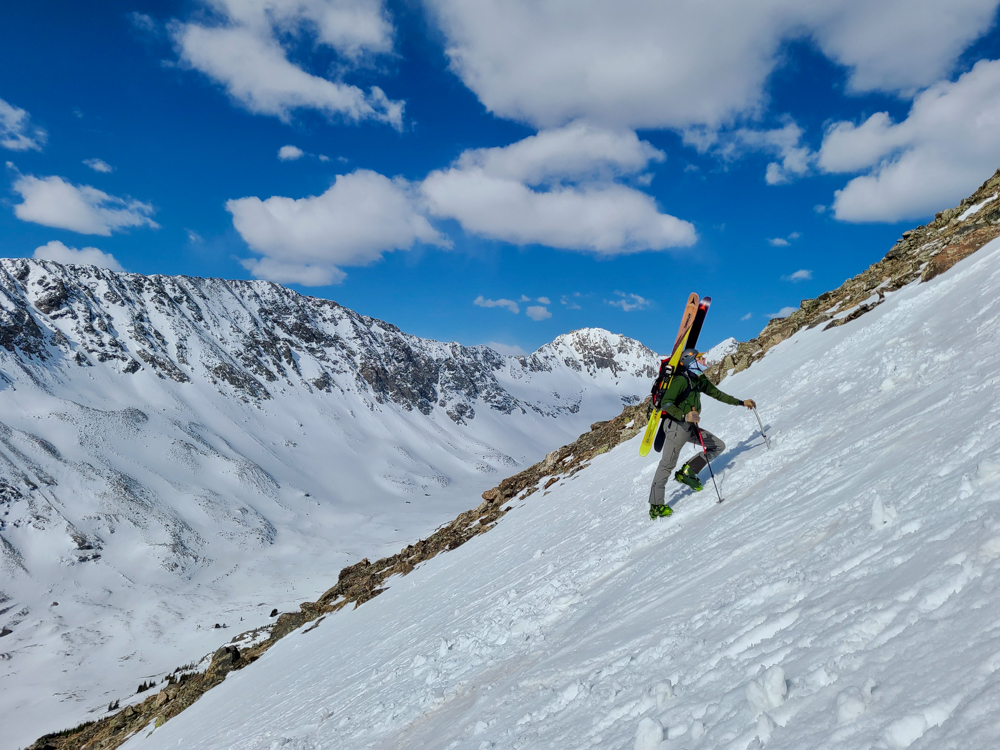 The Lupra was also a constant companion on my springtime bike rides. It's small enough to easily fit in my frame bag or jersey pockets, and light enough that I would frequently forget that I packed it. On warmer spring days, I still brought the Lupra along for those long, chilly descents. On cooler spring days, I would wear the Lupra on uphills, downhills, and everything in between. When inclement weather would roll in, I found myself feeling extremely thankful for the Lupra's water resistance. When rides ran long and the sunlight faded, the reflective striping on the Lupra's arms shone through. While riding my mountain bike, I learned to appreciate the high pocket zippers on the chest of the Lupra. Specifically designed to accommodate a backpack or hip pack, these pockets can easily hold a phone, wallet, and a few snacks. The Lupra excels on long 50+ mile road and gravel back rides, and quick laps on the mountain bike after work.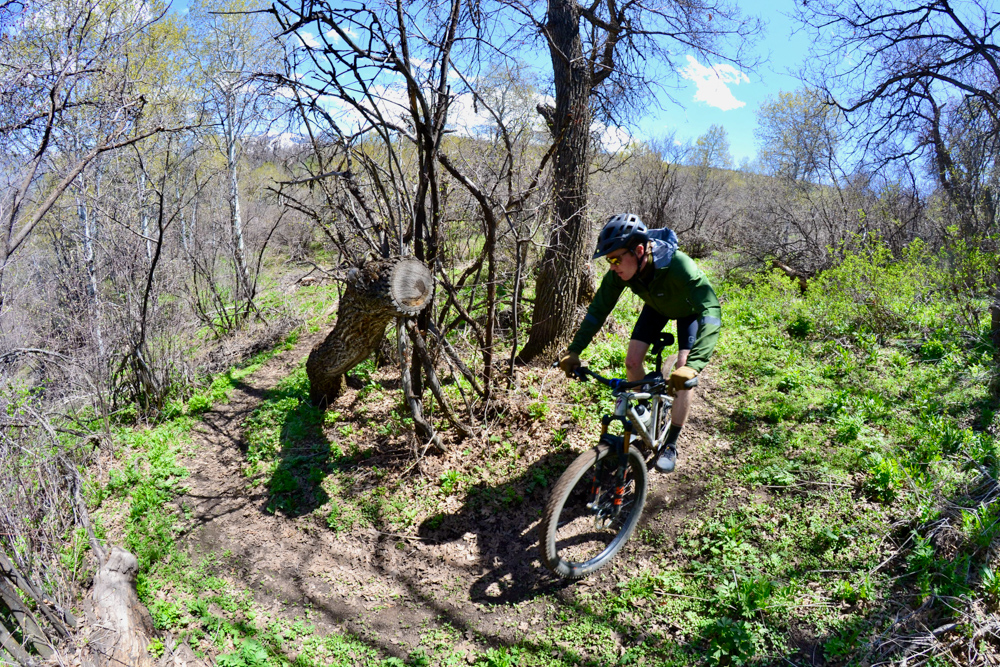 The Lupra's ability was on full display during these trips. It is equally capable on the bicycle as it is off of it. The Lupra's combination of being extremely breathable, windproof, water resistant, and packable makes it well-suited for everything from technical snow climbs to long mountain bike rides.
Performance
Overall, I've been incredibly impressed with the performance of the Lupra. I'm 6'2" and 180 pounds, and a medium fits me well. I was considering a large, but the medium is appropriately tight in the chest, and the arm length is just right. The Lupra's comfort is on par with other rain jackets that I own, but notably it is made of stretchy fabric. It's not exactly a cozy piece of clothing, but I don't expect it to be either. The Lupra's style is one of the first things that caught my eye. I generally wear earth-tone colors, and the "Utility Green" color is a beautiful forest-green color. The reflective stripe on each arm adds just the right amount of flair for my liking, not to mention the function of having reflective bike clothing. The Lupra is designed to be a lightweight, simple, stripped-down jacket, so it's not surprising to me that it doesn't have a ton of features. I like the two front zippered pockets, the helmet-compatible hood, and the pre-bent elbows. I would love to see a slightly larger hood that is less tight when stretched over a helmet, but I like the elastic adjustment on the hood so you can tighten it down if you need to.
Weight/Packability
The weight and packability of the Lupra is one of the best things about it. It weighs in at just under 11 ounces, and is small enough to easily fit in a frame bag or jersey pocket. I can't say enough about the performance of the Lupra. Entirely windproof, stretchy, impressive water resistance, quick-drying fabric placed right where you need it, and all packed into an affordable, lightweight, and stylish package.
Room for Improvement
If I had to pick one thing to change, it would be to change the side of the jacket that the zipper is on. This is a minor change, but one that I have to consciously think about each time I put the Lupra on or take it off. The zipper is on the left side, and I can't figure out why.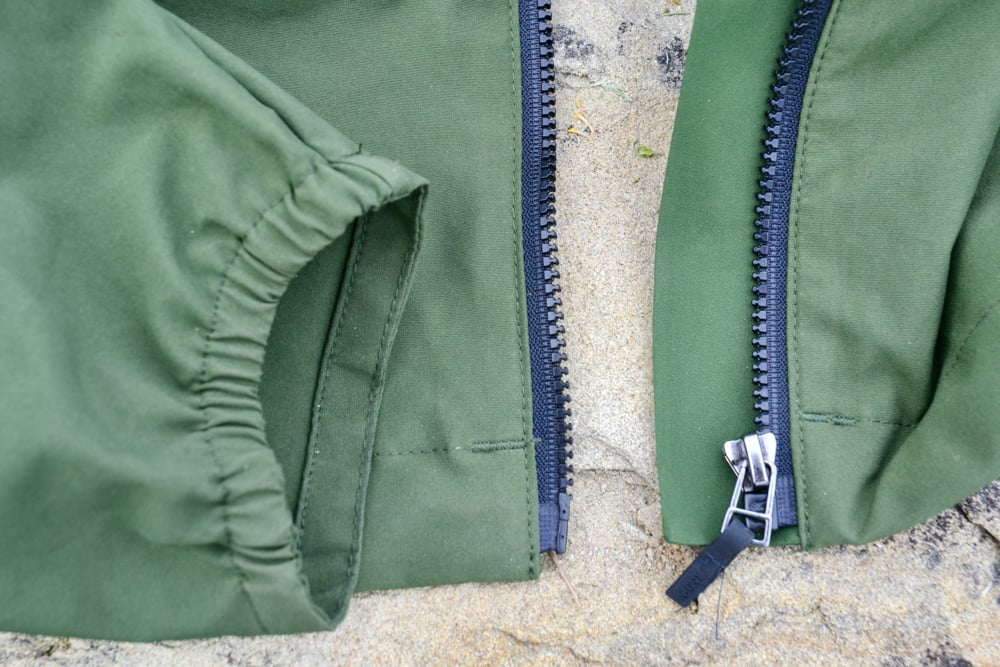 Sustainability
I couldn't find anything specific on GOREWEAR's website, but GoreTex's website has an incredibly in-depth, encompassing explanation of Gore's environmental initiatives and goals. This page is full of Gore's environmental updates dating back to 2014, major environmental milestones dating back to 1986, and current goals and initiatives.
Final Word
Overall, the Lupra is an impressive do-it-all windbreaker-style jacket that is equally at home in whiteout conditions while climbing a snow couloir at 14,000' and on a 60-mile gravel bike ride through rain and shine. Its lightweight and impressive performance and packability make it an easy choice to toss in your backpack or frame bag. There isn't much to change about the Lupra, but if I had to change something it would be the side the zipper is on and I would make the hood slightly larger.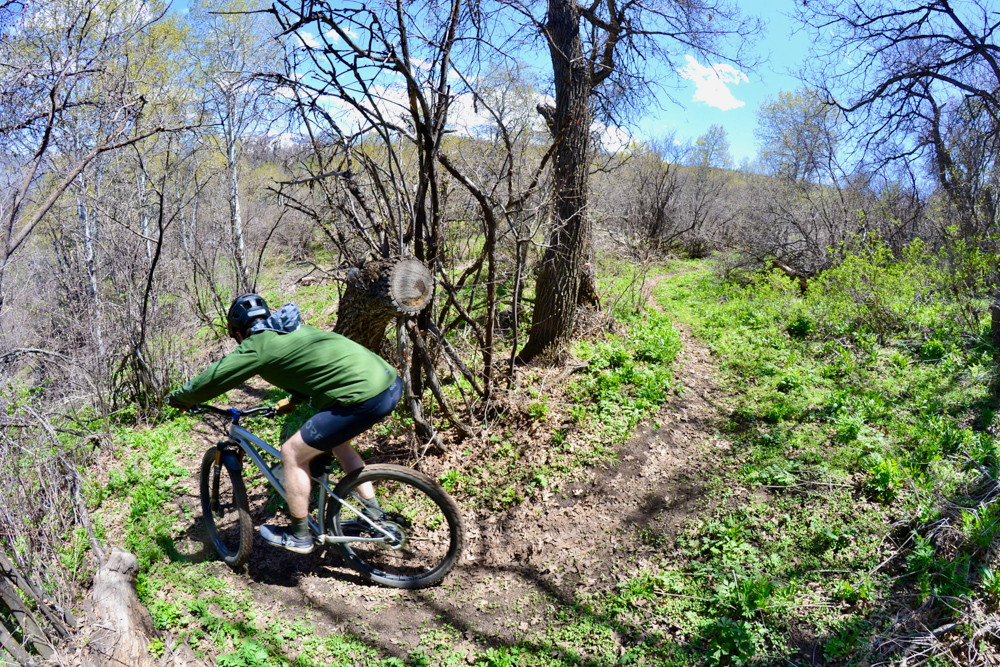 Shop the GOREWEAR Lupra Jacket on Outdoor Prolink. Not a member? Apply today!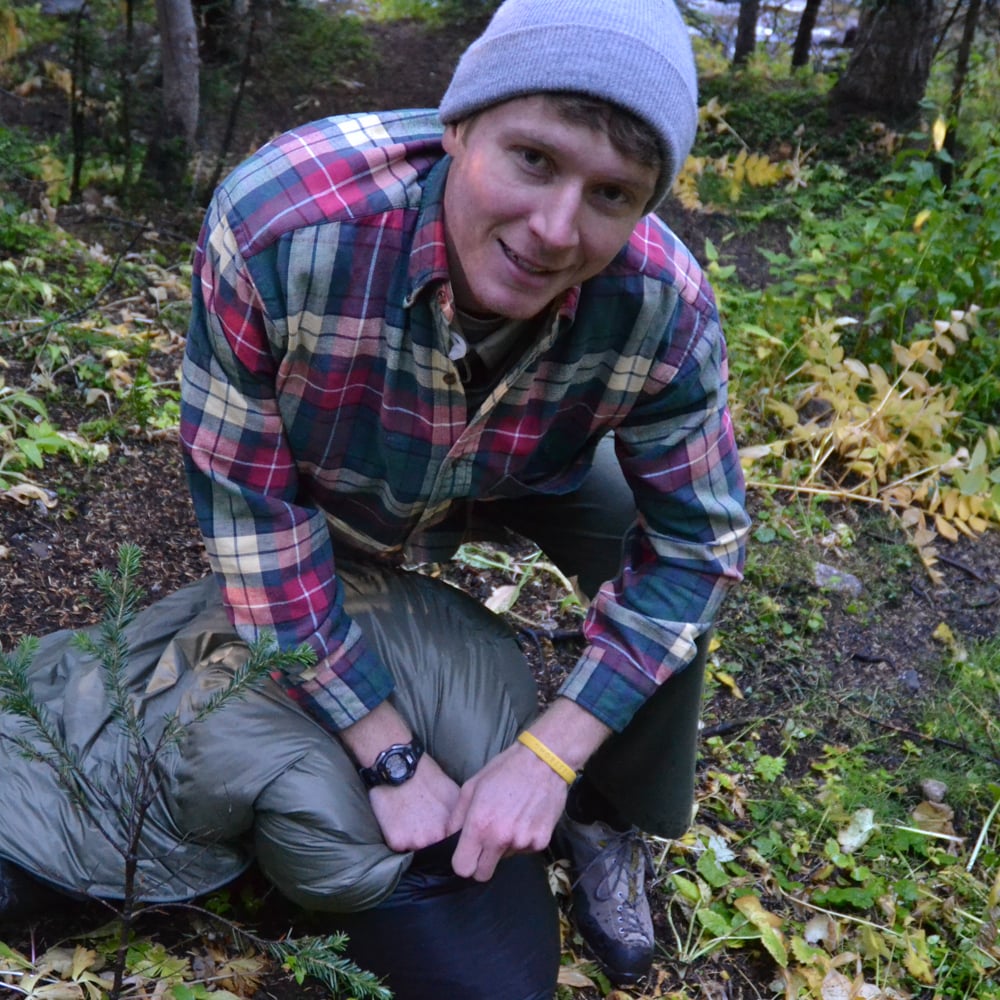 Sam's background is as a farmer, trail worker, ski patroller, and ice climbing guide in New England, but he currently works as a Park Ranger in Boulder County. When not at work, Sam enjoys backcountry skiing, mountain biking, woodworking, volunteering and reading a good non-fiction book. Someday down the road you'll be able to find Sam in Vermont working in the garden and building his house in the woods.