ProView – Gregory Tetrad 60
Bag junkies, unite.
The Gregory Tetrad is two packs in one, which means when you buy it, you have another one.
That alone makes it pretty great.
Gregory Tetrad 60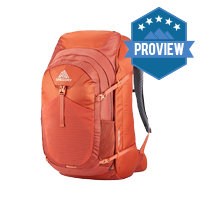 Product Description: The Tetrad 60 carries a week's worth of gear through the cobbled streets of old Avignon with the confidence of a mountain goat, and its 3-in-1 travel cover, ActiveShield compartment, and deployable daypack add adventure readiness for your weekend escape to Chamonix.
Offer price: $219.95 MSRP
Quality

Features

Carry

Durability
Summary
The carrying comfort, ActiveSheild pocket, and overall versatility outweigh the minor annoyances, making the Gregory Tetrad 60 a terrific option for the savvy active traveler. 
Pros
Versatility

Zip-off daypack

Adjustable Carry system

Compression

ActiveShield pocket
Cons
Bulky when packed with daypack attached

Design/deployment of rain cover

Lack of exterior pockets on main bag

Narrow side pockets on daypack

Lack of color options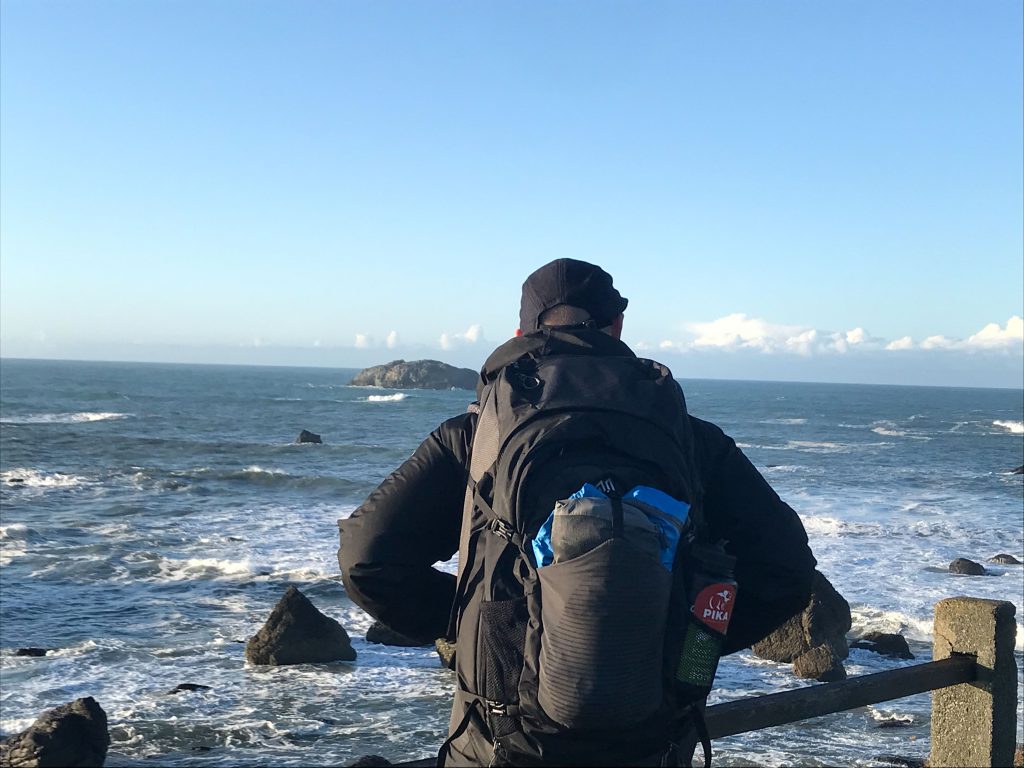 However, its collection of thought-out features go a long way toward supporting that claim, too.
Features
Most people will be attracted immediately to the Tetrad's practical zip-off daypack. But once I truly dug into this bag, got it dirty, and tossed it about, I realized this is as close as you can get to omni-adventure luggage.
The Tetrad's built-in, zip-off shuttlecraft is a great solution for those times when travel requires leaving part of your haul somewhere, like a hostel room or town tourist office.
I wish very much this test came to be before a trip to hike the Tour du Mont Blanc last summer. Instead, we futzed about with a small daypack stuffed inside a competitor's adventure duffel, plaguing us with having to partially unpack our big bag to pack the little bag, and upon our return, vice versa. Tedious.
For exactly these situations, the Gregory Tetrad 60 also comes with locking zippers and a deployable, 3-in-one rain-resistant cover.
While this bag didn't make it to the Alps, it managed to serve me very well on multi-day work and personal trips from the northern Sierra Nevada to California's central coast and into the cool, wet redwood country.
The Tetrad may not be the most ideal option for a bonafide front-country camping trip, as 60-liters doesn't quite provide the girth for that kind of gear, but don't let that dissuade you entirely, because it's close.
Years of helping commercial backpacking guests win at "pack Tetris®" provided me the needed experience to carry a two-person tent, inflatable pad, pillow, down bag, four days of clothes, and a puffy. My closed-cell foam pad had to live outside, however.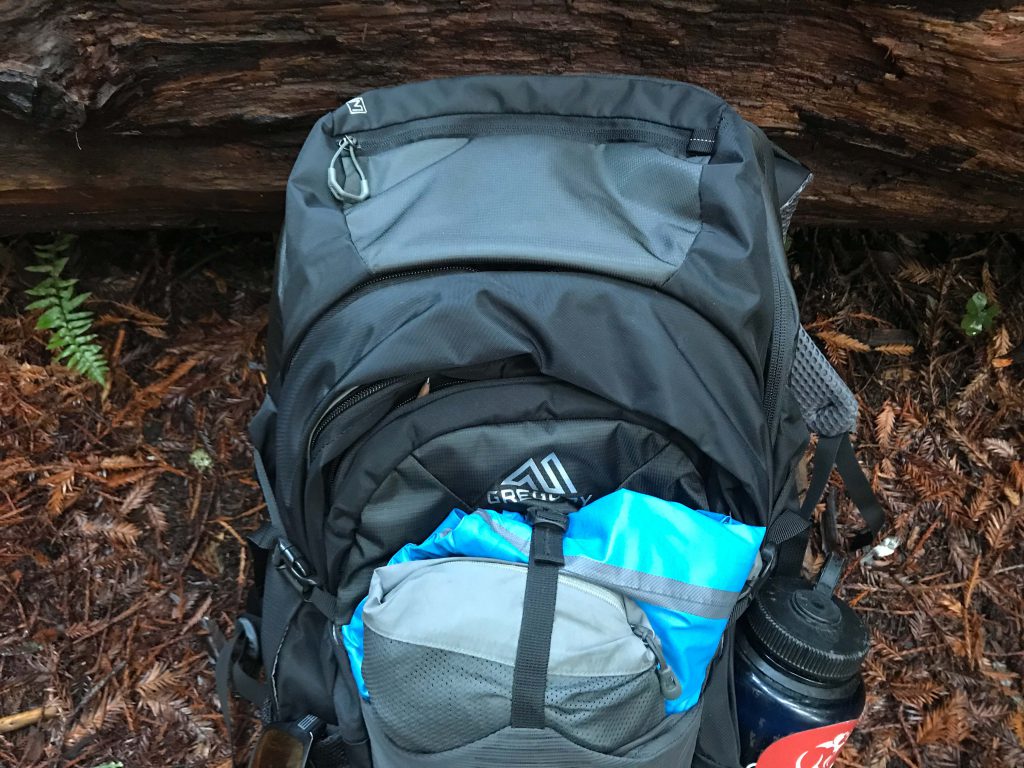 The daypack snugly shuttled a MacBook Pro, notebooks, and in its external stretch pouch, a technical rain-shell.
The mesh side-pockets choked on a standard wide-mouth Nalegene®, but once in there, never coughed it up. Reusable bottles have bulked up these days, so maybe Gregory will note that on future designs.
For evening travel with the daypack, Gregory added reflective striping and a small loop designated for fastening a light.
Side pockets aside, the Tetrad daypack has become my every-day carry, possessing the pockets, padding, and portability needed for mountain bike commutes and regular rail travel.
Things get crowded in the mothership when the ActiveSheild pocket is zipped full of soaked neoprene or muddy Chacos.® Like an SUV's third row, you can "fit," but let's not act like its comfortable.
It's better suited for chemically fragrant hot-tub trunks, gnarly trail socks, and dirty hiking clothes.
Overall, the TPU-coated full-length moisture vault is a practical feature designed for trips that require treading asphalt to reach a single-track. In the rain.
Fit
Gregory clearly didn't let the carry features of the more soft-adventure Tetrad outgrow its backcountry roots.
It's not an exact feature-for-feature match, but the super-padded shoulder harness, chest strap design, hefty hip-pads, wide waist-belt, and adjustable yoke mirror the design of my Gregory Denali 100, which is designed to comfortably haul a Vanagon.
I never found the Tetrad challenging to fit my mid-level dad-bod torso, nor did it struggle to stay balanced on my back.
Durability
Regrettably, I did not get an opportunity to watch this bag fall from the height of a Havasupai mule, but I've seen other bags suffer such a fate. The Tetrad has my confidence, as its 210D High-Density Nylon external sidewalls and 420D bottom panel are designed for such rocky, cactus spine-prone scenarios. It will certainly hold up against holiday-stressed baggage handlers.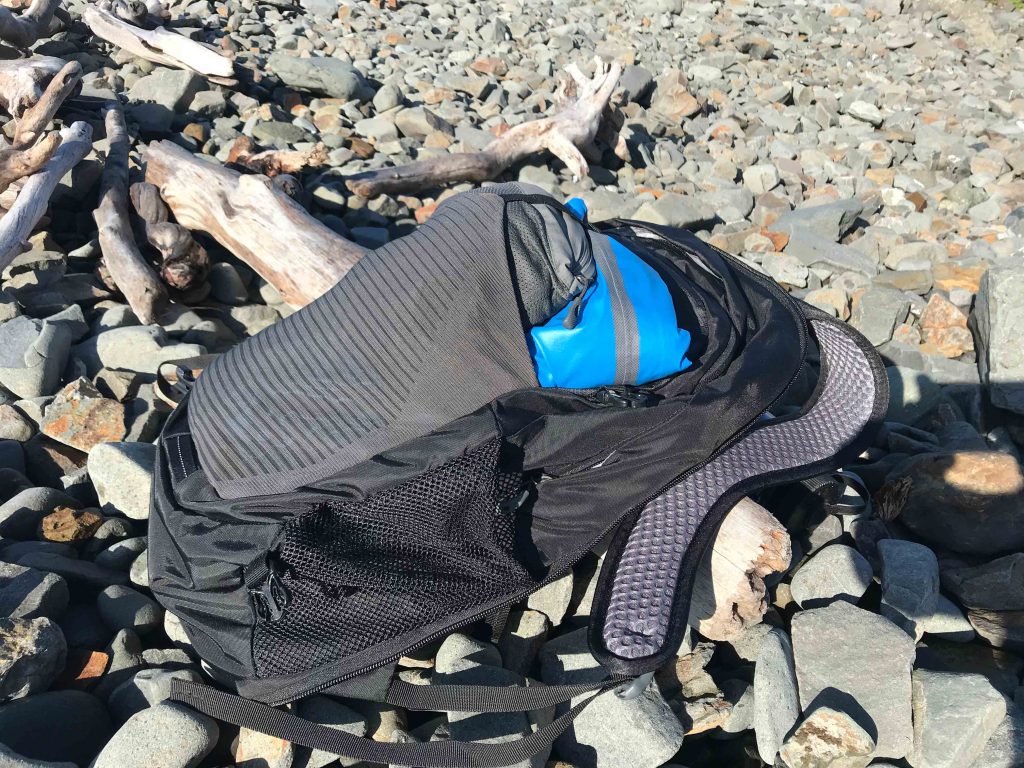 Admittedly, I did put the bag under the stress a time or two of a patellar-assisted load compression effort. Doing so also revealed the hearty main zipper's ability to fend-off the frustration of knowing you packed too much.
Further fortifying its durability are its inch-thick side- and top-mounted haul handles and padded "wings" that protect the zipper and aid in compression.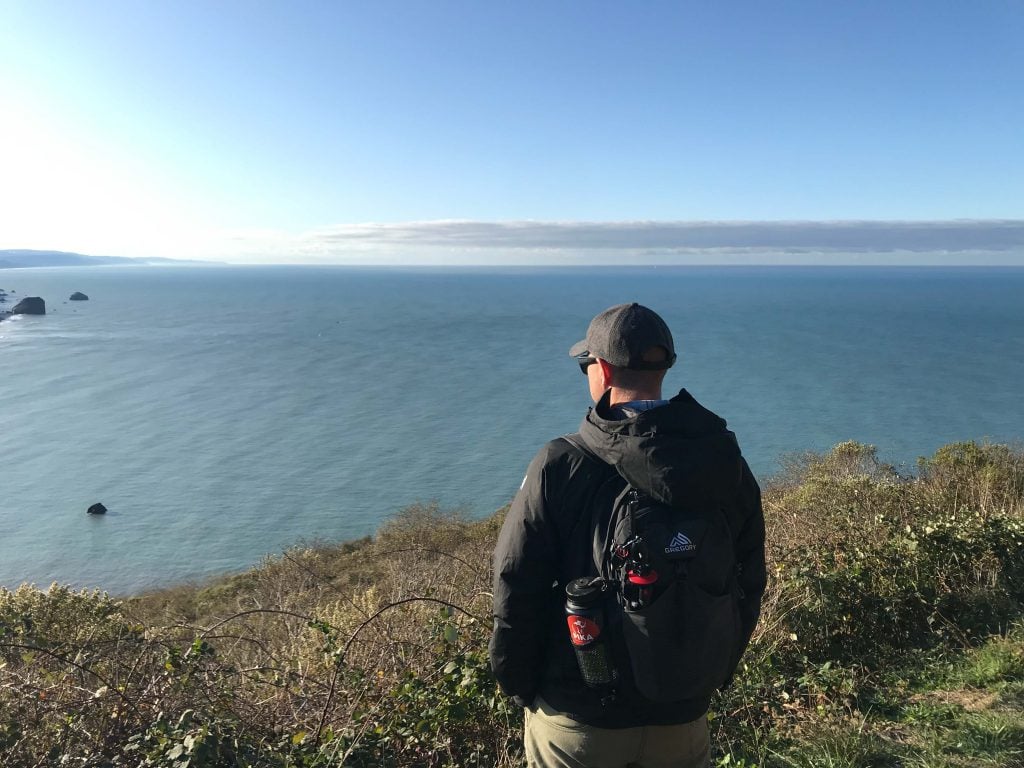 Rounding out the Tetrad's collection of versatile adventure travel features are its mouthy, U-shape main compartment zip, integral mesh panel pocket, and quick-access exterior pocket, which is best suited for printed boarding passes (sigh) and a passport. Or squashed Clif Bars®.
Room for Improvement
There's little not to like about the Tetrad. It can get bulky in tight doorways with the daypack attached, the black color scheme I tested doesn't help it stand out much, and the security-rain cover sure does absorb some otherwise valuable storage space.
The Final Word
The carrying comfort, ActiveSheild pocket, and overall versatility outweigh the minor annoyances, making the Gregory Tetrad 60 a terrific option for the savvy active traveler.
Shop Gregory Tetrad 60 on Outdoor Prolink. Not a member? Apply today!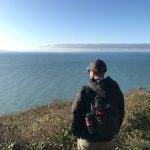 Craig is a full-time writer and backpacking/hiking guide living in Truckee, CA. He guides for Wildland Trekking in the Sierra and desert southwest and co-owns Pika Odysseys, a fledging wilderness wellness and experiences company. He's a fan of craft beer, good and bad coffee, and a not-so-mini Australian Shepherd named Ranger.