ProView – Men's Icebreaker Layers
"If you don't like the weather, just wait 10 minutes."
This is a common saying about Colorado's mercurial weather. The weather is not easy to layer for. From August through October, I tested an Icebreaker Layering System in temperatures ranging from 85 degrees to – 3 degrees ℉ while in rain, hail, intense sun, dust storms, and a chilly, snowy October. Amid these conditions, I put the Icebreaker layering system to the test in search of a dependable, lightweight, "cover-all-conditions" layering system that wouldn't take up too much space in my already crowded 40L camera pack.
Men's Icebreaker Clothing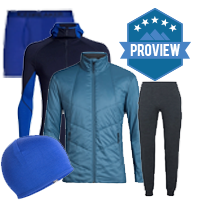 Product Description: Driven by the belief that nature has the solutions, we provide natural performance alternatives to synthetic based apparel to create a healthier more sustainable future for our species and the planet.
Offer price: Varied
Performance

Fit

Style

Sustainability

Comfort
Summary
Despite a few minor let-downs in fit, and the need to be supplemented by additional layers when not in motion, Icebreaker's layers have quickly become favorites for me when it comes to work or play. Not only are they highly breathable and comfortable, but Icebreaker is an impressive company drawing from and respecting the natural world through their layers and their business practices; they are the kind of company it feels good to support. If you are looking for natural high-performance fibers that are especially suited to an active lifestyle, I'd highly recommend Icebreaker.
Pros
Extremely soft and comfortable

Works well as a system
Doesn't retain smell
Breathable
Regulates tempreture
Cons
Some fit issues
Chilly when not in motion
The Helix MerinoLOFT Jacket, in a new thunder blue color-way, was my outermost layer in the layering system. The standout feature of the Helix was its versatile combination of outdoors competency and around-town style. On the trail, the Helix jacket is highly breathable, moves well with the body, and is on the lighter side of a mid-warmth jacket. While pushing to get to the top of a mountain for early light, with a full camera pack on my back, the Helix had no problem wicking away moisture, thus keeping me warm and dry. It even kept my back relatively dry. Traditionally, this is a spot where the notoriously flat back-panels of camera packs leave a sea of sweat; however, once I ditched my pack to photograph, my back was relatively dry and I was able to avoid the chill of cool air on a wet back.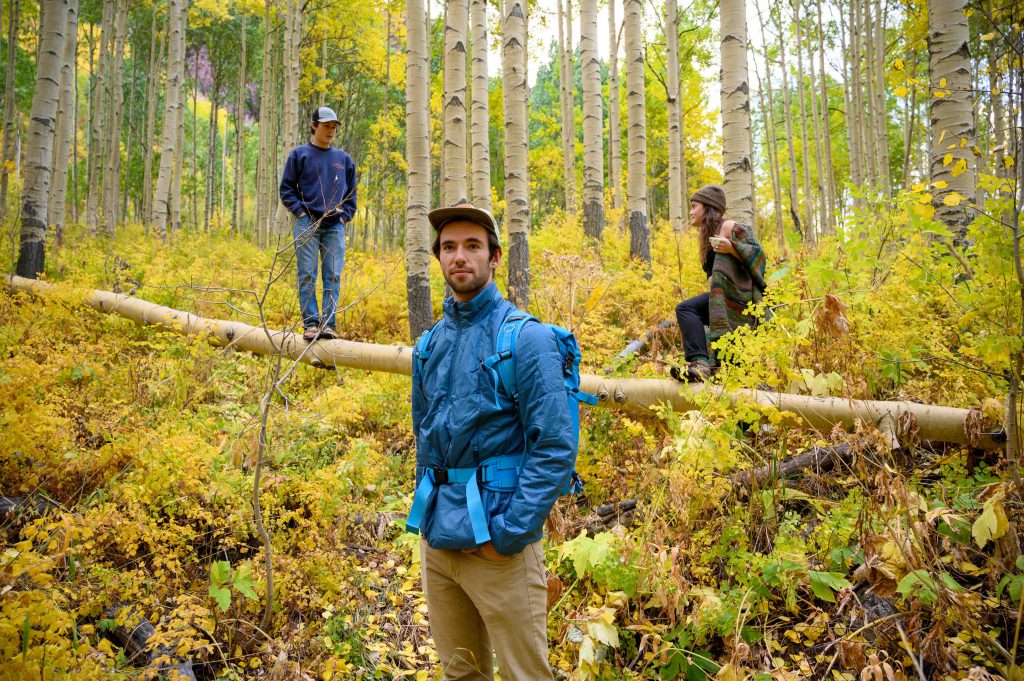 Once I'd settled into more of an inactive state photographing, I did have to put a puffy on over the Helix to keep me warm. The incredible wicking and breathability sold me on the Helix Jacket and demonstrated that Icebreaker always keeps movement in mind through design and materials, however, this can come at the sacrifice of warmth.
The downsides for me, personally, were that at 6'1" and 168lbs, with a narrower build, the size large jacket's shoulders and body fit well, but the arms were slightly long. While I would say the jacket has an athletic slimmer fit, I rarely have an issue with arms on a garment being too long. I had also hoped that the Helix Jacket could act as more of a standalone outer-layer jacket in cold weather, but it really needed to be paired with a sweater underneath, or puffy overtop, for the colder days. Breathability, however, especially at this level, usually comes with a warmth sacrifice.
Pros:
lightweight
water resistant
technical enough for the trail, stylish enough for the town
odor resistant
breathable
very mobile
Cons:
long arms
not enough warmth to be worn alone in cold weather
Unlike its mouthful of a name, this teched-out base layer will likely leave you speechless. Icebreaker really hit the nail on the head in creating a base layer that breathes well enough for highly aerobic activity but won't leave you too cold while resting. While out for a gravel ride on one of Colorado's first cool fall evenings, I put the 260 Zone Long Sleeve Half Zip Hood Merino Baselayer Top to the test. I especially hate being cold while on bike rides, so I also brought the Helix jacket, you know, just in case…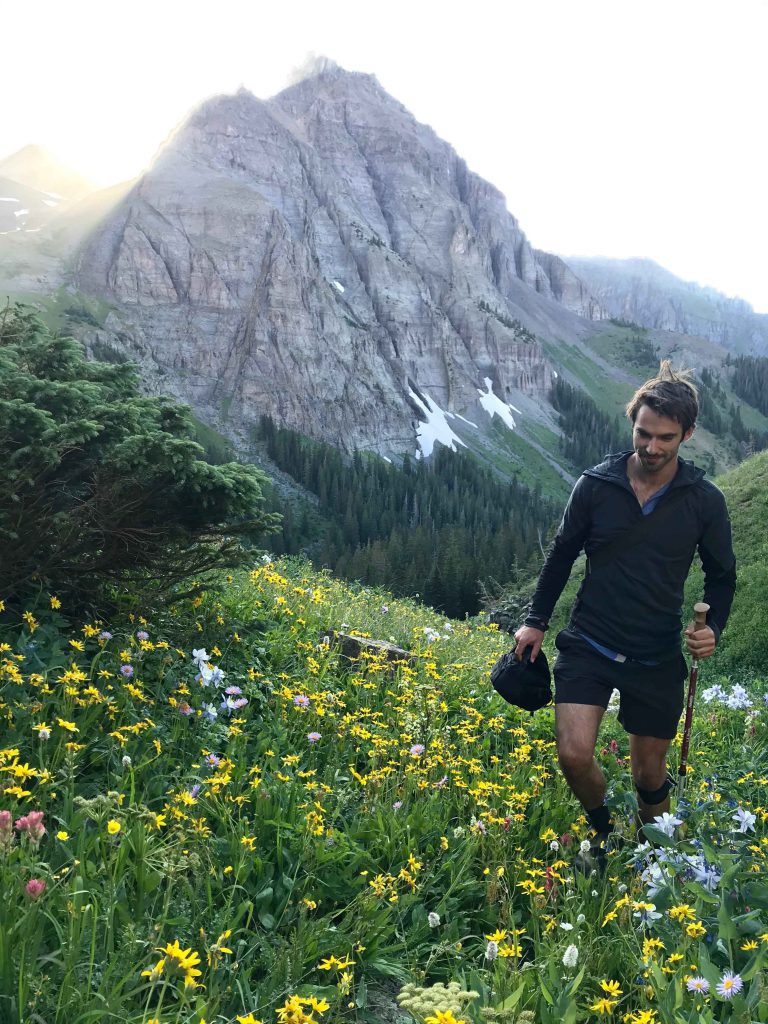 I quickly built up a nice amount of heat once pedaling, but once again could not feel sweat pooling anywhere. This zoned layer is broken up into full 260-weight merino sections, and lighter meshed sections. The wind moved effortlessly through the top's meshed panels, sucking out the moisture while the 260-weight merino sections kept in just the right amount of heat. It was the time of year when the sun's rays hold back the cold all day until the moment it dips below the horizon and the cold envelops you. At this point, I put on the Helix jacket and it held in extra heat and blocked more wind while aiding in the wicking. Instead of fighting or conquering the elements, it's like these merino layers harness aspects of nature working as a system with the ultimate goal of keeping you warm and dry (a.k.a. happy).
The half zip felt great underneath the Helix; it's the kind of layer you put on and forget about as it moves with you. I'd be excited to get into the rest of the 260 zone line, as this is truly a beautiful combination of man-made design taking advantage of natural materials.
Pros:
moves well with body

zoned ventilation breathes and maintains heat in balance

comfortable

odor resistant
Cons:
wind will blow right through it if used as an outer layer
The Shifter Pant ended up being my most worn layer, hands down. It was cozy, super soft, lightweight, and stylish enough that you can leave the house in the same pants you brewed your early morning coffee in. When the nights became cool, I came home and instantly changed into the Shifter pant. This was my coping mechanism to get through the all-too-quick transition of a beautiful fall into early winter.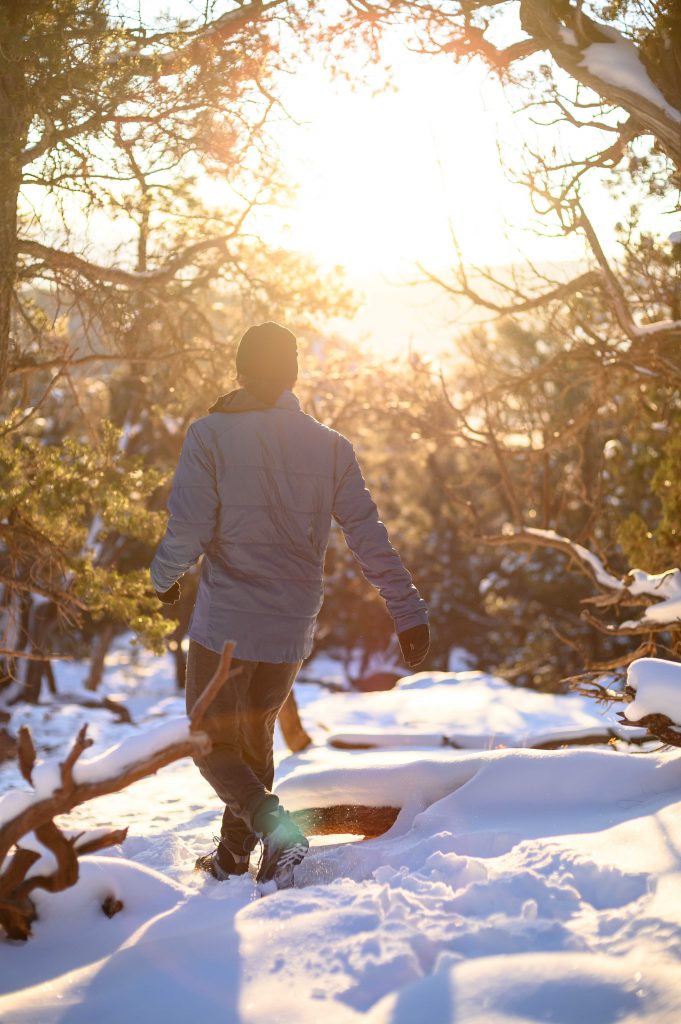 While backpacking above tree-line in September near Mt. Sneffels, we found a campsite and I immediately changed into the Shifter Pant and 260 Zone top and laid down for a nap. Then came the worst part of the trip, the shifter pant proved to be too hot for napping in a sunny tent so I had to take them off. Post-nap, the temperature had dropped enough to put them back on and boy was I excited; however, the wind had picked up and it slipped right through the sheer merino. I got too cold and once again had to take them off and opt for a thicker fleece pant I had brought along. Had we been below tree-line, I think they would have been perfect, but the intensity of the earlier sun and the following chilly wind had stripped me of my cozy luxury. Maybe with a pair of rain pants over top, I could have reveled in their coziness and stayed warm, but without a wind-proof layer, they weren't warm enough.
Disappointed in having to pack up the pants while backpacking, I continued wearing them during my everyday routine while editing photos in the office and the occasional morning hike. They once again shone as I spent time glued to my screen in a cool office and while moving on a hike. Like the other Icebreaker layers, they seamlessly flowed with the body's movement while controlling heat and perspiration exceptionally well. The Shifter pant is best suited to milder temperatures if inactive but can handle the colder temperatures while in motion.
Pros:
oh so cozy
stylish enough to feel cool wearing sweatpants
soft
Cons:
not warm enough for cool fall temperatures in the alpine
Quantum Gloves
The Quantum Gloves most significant test was on a 16℉ sunrise shoot after some early October snow. For the sake of dexterity, I normally opt for a mitten with the ability to quickly expose bare fingers to the cold. Too often I've fumbled around wearing liner gloves hoping to avoid stinging fingers, but ended up taking the gloves off after not being able to use my fingers to the level I need to. I was hoping the Quantum Gloves would provide enough dexterity to stay on my hands the whole shoot.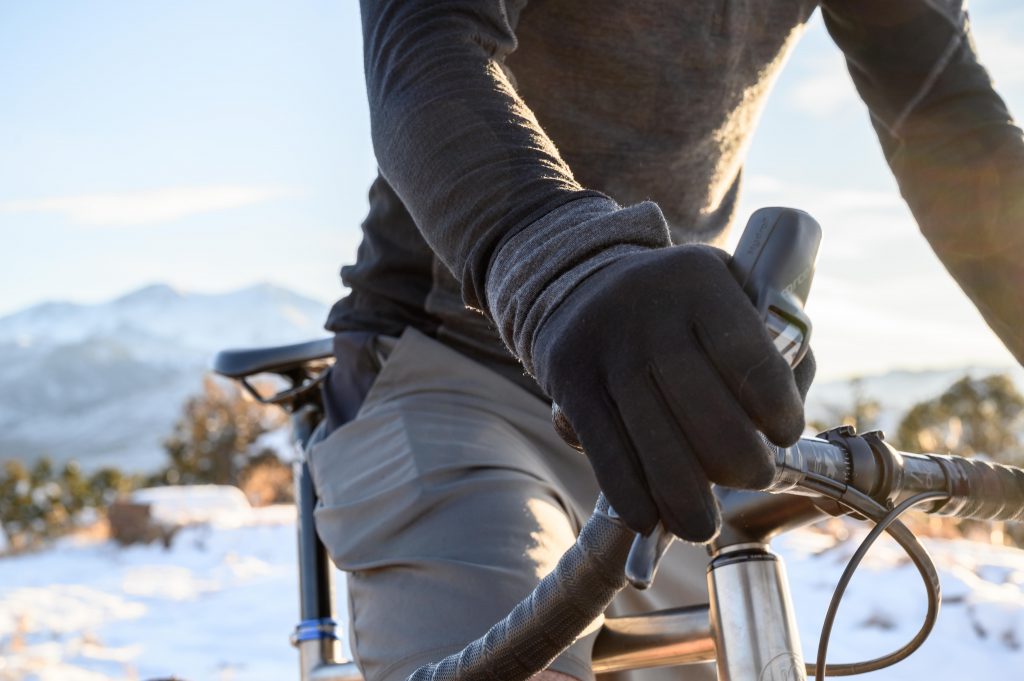 While hiking, they stayed plenty warm-keeping my fingers plenty dextrous. I didn't need to take them off to work within my maze of a backpack or to adjust my camera while shooting; they were excellent! Then I went to switch lenses, and the fingertip started getting caught near the lens mount. They worked pretty well for the whole shoot, but I continually had to take one off to switch lenses. Then, when I tried to get a quick iPhone snap of the scene we were working in, I could only get the screen to respond every few taps and again had to expose a thumb to work my phone's touchscreen.
The Quantum gloves impressed me with their warmth to weight ratio, given they felt warmer yet thinner than my previous liners. But ultimately, they couldn't provide the full dexterity needed for switching lenses and were not as touch screen compatible as I would have hoped. That being said, I haven't found anything better yet so they'll still be my go-to liner for now.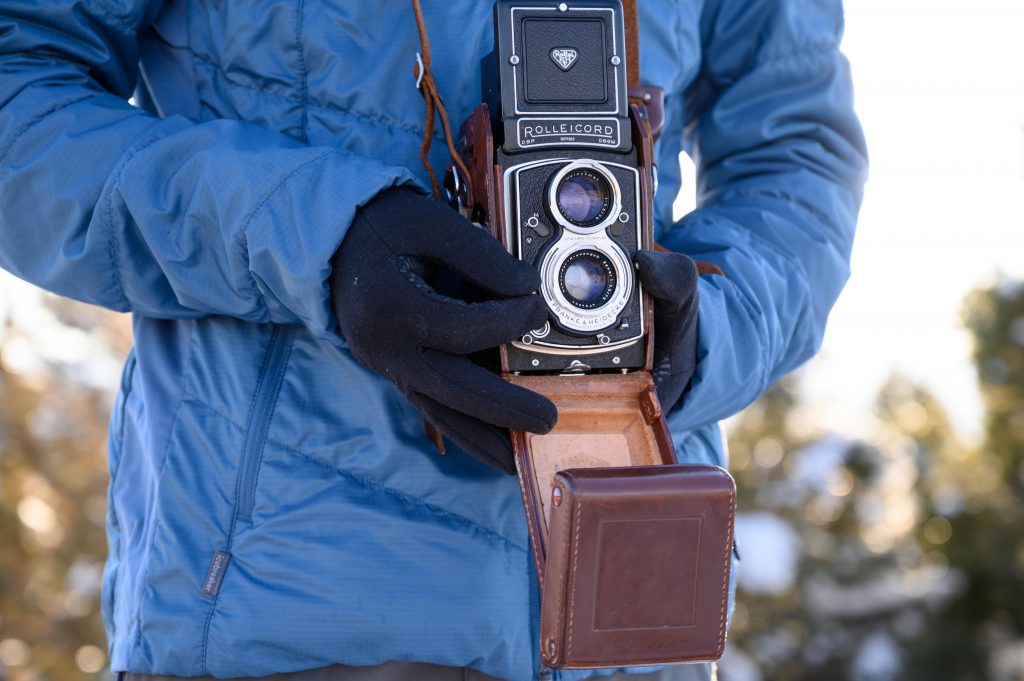 Pros:
high warmth to weight ratio
grippy palms and fingers
high dexterity for average use
Cons:
hard time using touch screen
If you're looking for a hat that maximizes utility and packability for aerobic activities, look no further than the Pocket Hat. I tested the pocket hat on another chilly bike ride and found it to be the perfect under-helmet hat. When the cool fall air set in as the sun dropped, I was warm with the Helix Jacket and 260 top, but my ears began to freeze. While I usually just let my ears freeze until I can thaw them out later, the pocket hat was small enough to easily carry with me and warm enough to take the bite off of the cool air without trapping too much heat. Eventually, I found myself wanting a little more length over my ears after it repeatedly rode up a little too high to keep the bottoms of my ears warm.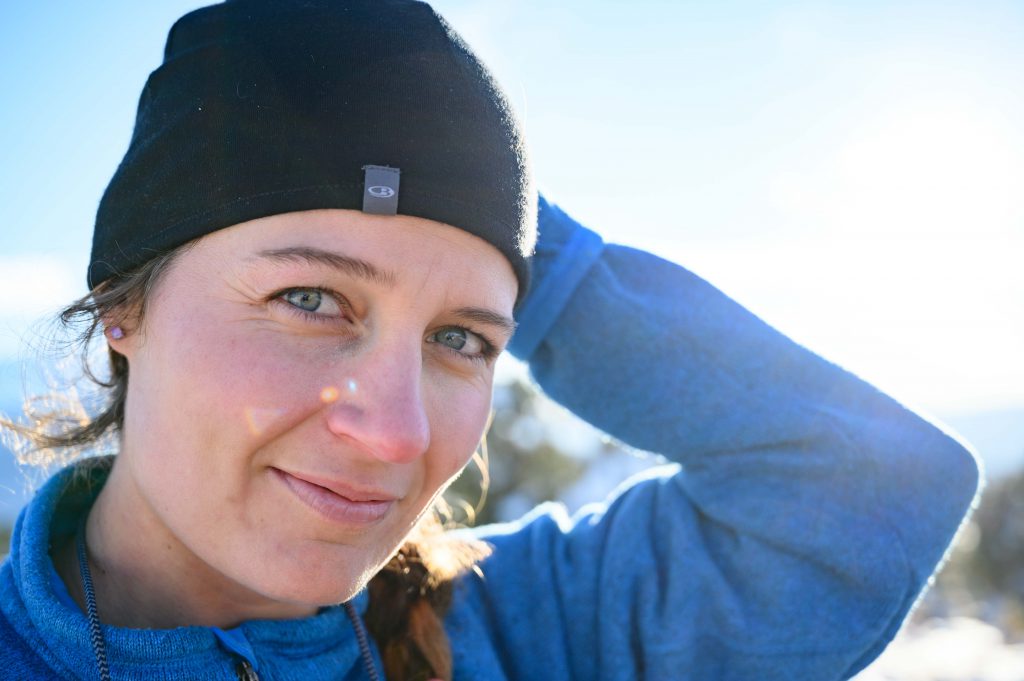 Most hats are too bulky to pack on a casual ride, let alone fit under a helmet, and headbands can leave the top of your head chilled, but the pocket hat works nearly perfectly as a low volume breathable insulator.
Pros:
warm and thin
breathable
the perfect hat to keep with you at most times
Cons:
rode up over the bottoms of my ears

definitely not a hat I would wear around town due to its tight athletic look
You may want to hold off on the Anatomica Boxer if you're not willing for it to put all other underwear to shame. I tested the boxer on the daily grind, while backpacking throughout the fall, and playing ultimate frisbee. After multiple days in the backcountry in the same pair, there was no odor. Merino's anti-microbial properties, breathability, and softness really stood out in the Anatomica's design.
While traditionally I wear stretchier, more supportive compression shorts for ultimate frisbee games, I am now sold on using the Anatomica for high-intensity athletics as well. They maintained support and comfort after four full games of ultimate during a tournament in Moab's October heat. In day-to-day wear, I found the legs have a tendency to ride up a little while wearing tighter-fitting pants, but never to the point of discomfort. The only drawback with these boxers is that they are fairly thin, leaving me with durability concerns, especially when priced at $45 per pair.
Pros:
odor resistant
breathable
comfortable
look and fit better than many outdoors brand underwear
Cons:
Transparency Report
Icebreaker's motto, "move to natural," not only implies an emphasis on their product's performance in regards to physical movement, as well as sourcing one of nature's most impressive fibers, but it is also intricately woven into the company's desire to explore the balance of humans' relationship to nature: a kinship rather than a conquering.
Icebreaker publishes an annual transparency report addressing the topics of their growers, animal welfare, their product, all the people they interact with between sheep to the garment, and the impacts this has on the world around them. While many companies in the outdoors sphere tout their sustainable efforts, Icebreaker puts it all out there, without telling us what to think about their information. It's a radical demonstration of ethical business practices to keep track of these statistics as well as publish the report so openly.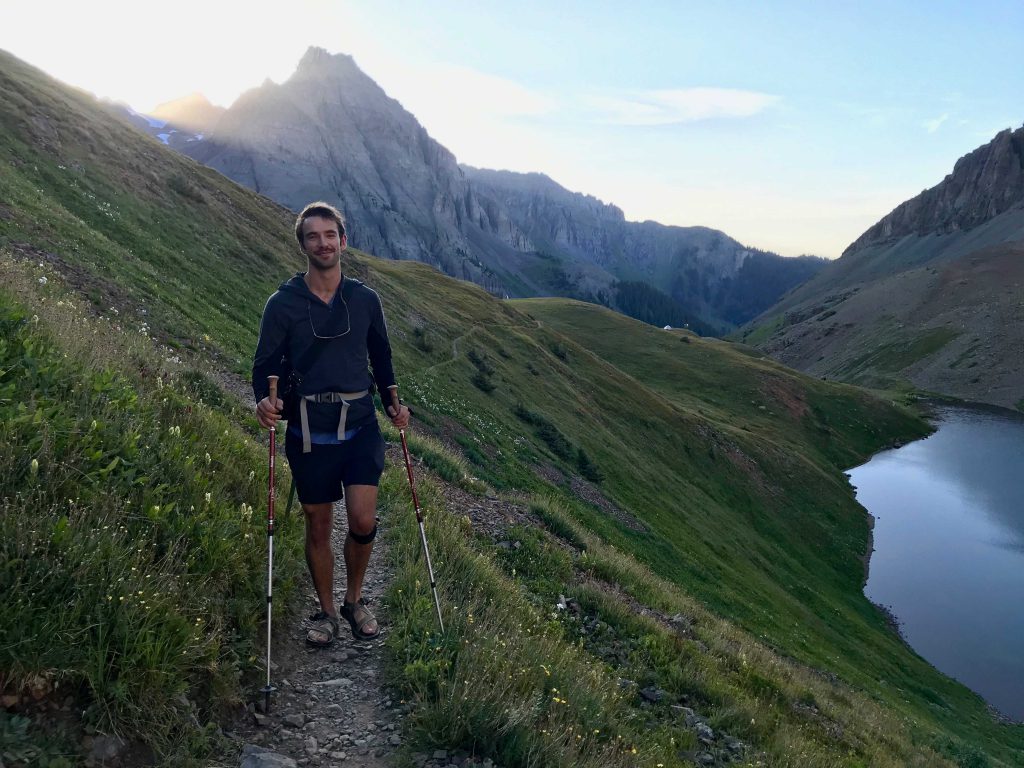 There is too much to summarize in the report, but I invite you to take a look for yourself here: Icebreaker 2018 Transparency Report, and while you're at it, look at their impressive sustainability ambitions.
Final Word
The layers I tested all moved well with the body and performed best while I was in motion, eventually starting to get colder when at a prolonged standstill. Icebreaker's designs utilize the benefits of natural merino fibers, while tastefully adding touches of synthetic to draw from the best of both natural and man-made fibers. With an extensive, almost overwhelming, number of garments on their website ranging from technical to fashionable, it is easy to see how Icebreaker thinks of their products as parts-of-a-whole working together. While I have many layers I choose from, I have never experienced multiple layers working so symbiotically to keep me warm and dry.
Despite a few minor let-downs in fit, and the need to be supplemented by additional layers when not in motion, Icebreaker's layers have quickly become favorites for me when it comes to work or play. Not only are they highly breathable and comfortable, but Icebreaker is an impressive company drawing from and respecting the natural world through their layers and their business practices; they are the kind of company it feels good to support. If you are looking for natural high-performance fibers that are especially suited to an active lifestyle, I'd highly recommend Icebreaker.
Shop Men's Ice Breaker clothing on Outdoor Prolink. Not a member? Apply today!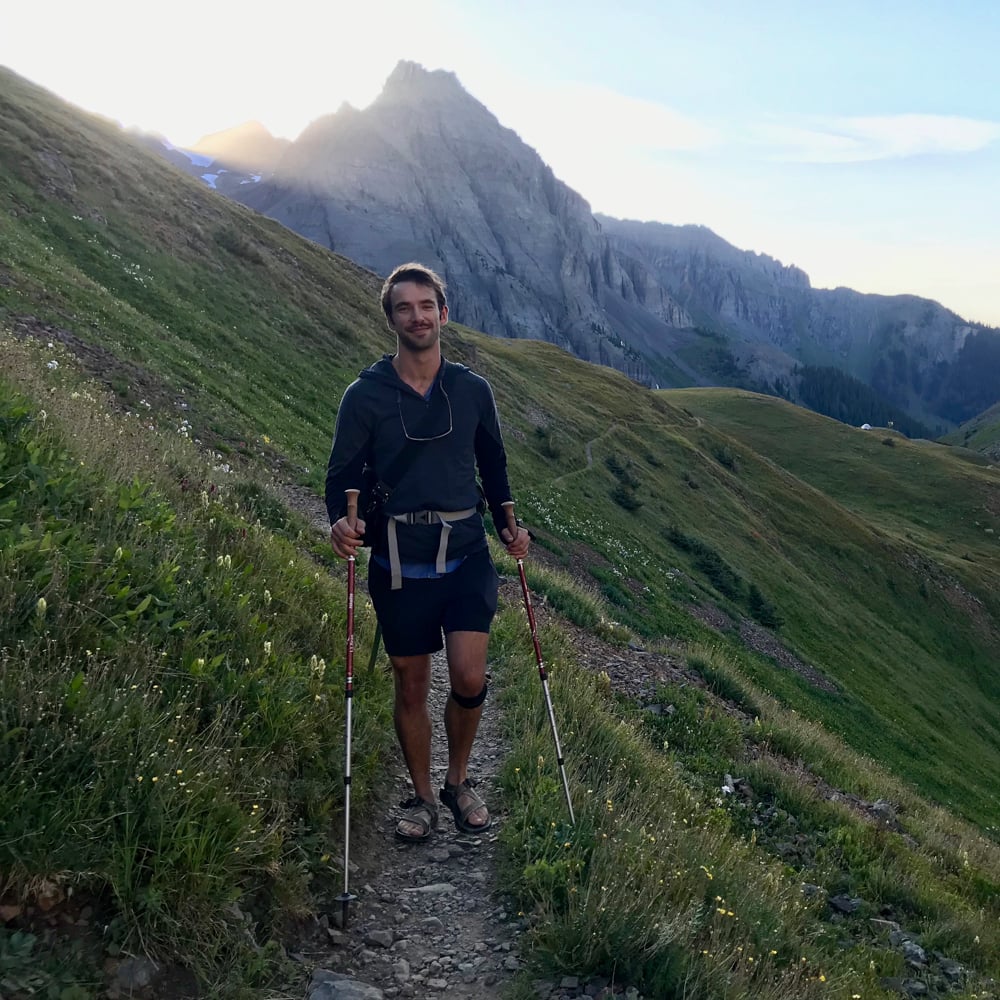 Will Sardinsky is a freelance filmmaker and photographer exploring how story connects humans to their environment. His work expresses his fondness of the Colorado landscape, making vast, untouched areas of the West home for his subject and his audience. In both documentary and commercial work, Will's emphasis is on crafting a well-told story, hopefully, a story that can create a connection for communal well-being.
When he's not working you can find him kayaking, split boarding, or backpacking and likely lugging around unnecessarily large and obscenely slow film cameras to escape the fast-paced digital realm. Check out his work at
@willsardinskymedia
or
www.willsardinsky.com
.