ProView – Mountain Hardwear Women's Exposure/2 Gore-Tex Paclite Plus Jacket
I took the Women's Exposure 2 Gore-Tex Paclite Plus on several adventures since I have had it. The weather has been a bit wild in Massachusetts over the past month and this shell has been there for me through rainy, snowy, and very cold days. I was also able the take it into the White Mountains on a rainy, foggy day in early October and a very cold day near the end of October to really test it. It kept me warm and dry through it all! 
Mountain Hardwear Women's Exposure/2 Gore-Tex Paclite Plus Jacket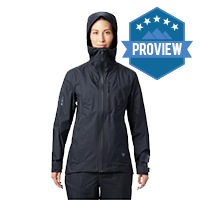 Product Description: Staying dry is just the baseline—we look to the highest level of packability and weightlessness, and above all, the longest lifespan. So, when Gore-Tex engineered PACLITE® Plus, a lighter, even more compact material with the same durable, waterproof breathable technology we know and depend on, we wanted to be the first to feature this innovative fabric. If you're an ounce-counting connoisseur or just looking for the rainshell that'll outlast the decades, this innovation takes your expectations to a whole new level.
Offer price: $300 MSRP
Quality

Features

Fit

Durability

Eco-Friendly
Summary
Mountain Hardware's Women's Exposure 2 Gore-tex Paclite Plus shell is an amazing piece of gear that I am stoked to own! It's made with durable and sustainable materials and is impressively light and waterproof. 
Pros
Incredibly lightweight

 

Very waterproof

 

Great fit with durable material

 
Cons
It could use a slightly better ventilation system for warmer days.

 
Fit/Comfort 
I got the Exposure 2 Gore-Tex Paclite Plus shell in a size medium and it has been the perfect fit. I can wear it alone or over a couple layers while hiking in the cold. It's also comfortable and I appreciate how long it is. The sleeves are also the perfect length and allow you to velcro the wrists to the size you want them, making it very versatile.
Look/Style
The Exposure 2 Gore-Tex Paclite shell looks like a fairly standard rain jacket. I got it in a dark grey color and it can go with anything in or out of the woods. 
Features/Performance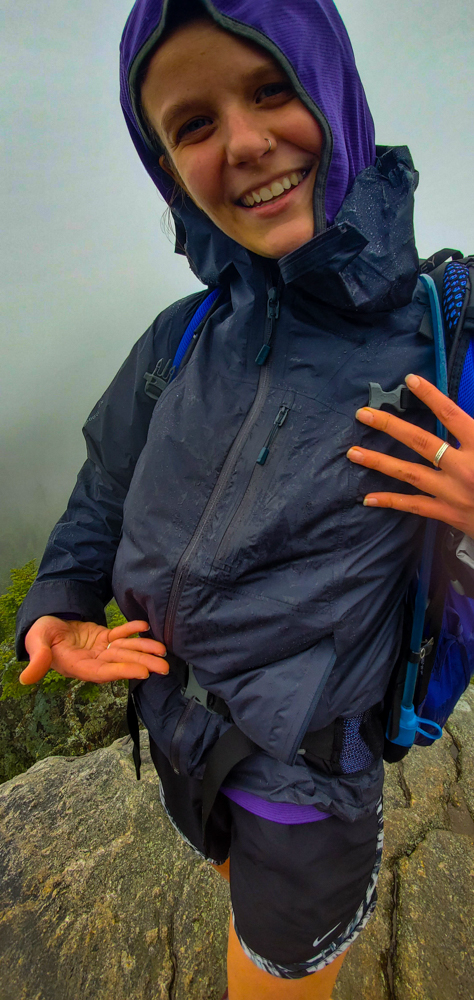 Mountain Hardware's Exposure 2 Gore-Tex Paclite shell is amazingly light and waterproof. While hiking in the rain and the snow I stayed completely dry. This shell only weighs 2.25oz and I barely noticed the weight of it while wearing it or carrying it in my pack.  I also love the pockets in this shell! They are perfectly placed for my hands and I love the chest pocket! Not all female versions of rain jackets have the chest pocket feature and I am so glad this one does! It allows me to have quick access to my phone for picture taking while on hikes, which is a huge plus. Additionally, because these pockets are polyurethane-coated, they keep everything inside them dry and I never have to worry about the things I put inside of them. Due to how light and versatile this shell is, it will be my go-to shell for my next thru-hike!
Durability/Construction
I have been using the Exposure 2 shell for about a month and a half, and it is amazing! It is made incredibly well and seems super durable. When I got it caught on a tree branch while hiking and got pulled backward, my immediate reaction was to worry that I tore it because this has happened to another rain jacket I had, but the Exposure 2 Paclite is made of stronger stuff and was completely unscathed. 
Additionally, I wore the Exposure 2 on a bike ride home one day in a downpour. Despite the fact that the bottom half of my body was completely soaked, my top half was completely dry thanks to this jacket, further proving how waterproof it truly is.
Eco-Friendliness
Mountain Hardware as a company is always striving to be more sustainable. You can read about some of their efforts here. The most important sustainability feature to note about the Exposure 2 Gore-tex Paclite Plus shell is that it contains bluesign®-approved materials, which means that it has been manufactured with responsible use of resources and the lowest possible impact on people and the environment, making this particular product sustainably produced!
Room for Improvement
My only constructive criticism on the features of this jacket is that it is so good at keeping water out that sometimes it also keeps the sweat in. When I was hiking in the rain on a warmish day, I really wished it had a slightly better ventilation system to be a bit more breathable on warmer days. However, an addition like this might also make it less waterproof and would definitely make it a bit heavier, so this should be taken with a grain of salt.
The Final Word
I am a such huge fan of this rain jacket! Although it could be a bit more breathable on warmer days, it is incredibly light, durable, and waterproof! It has great pockets, is the perfect length, and is great for layering in the cold. It will be my go-to rain layer for my next thru-hike!
Shop the Mountain Hardwear Women's Exposure/2 Gore-Tex Paclite Plus Jacket on Outdoor Prolink. Not a member? Apply today!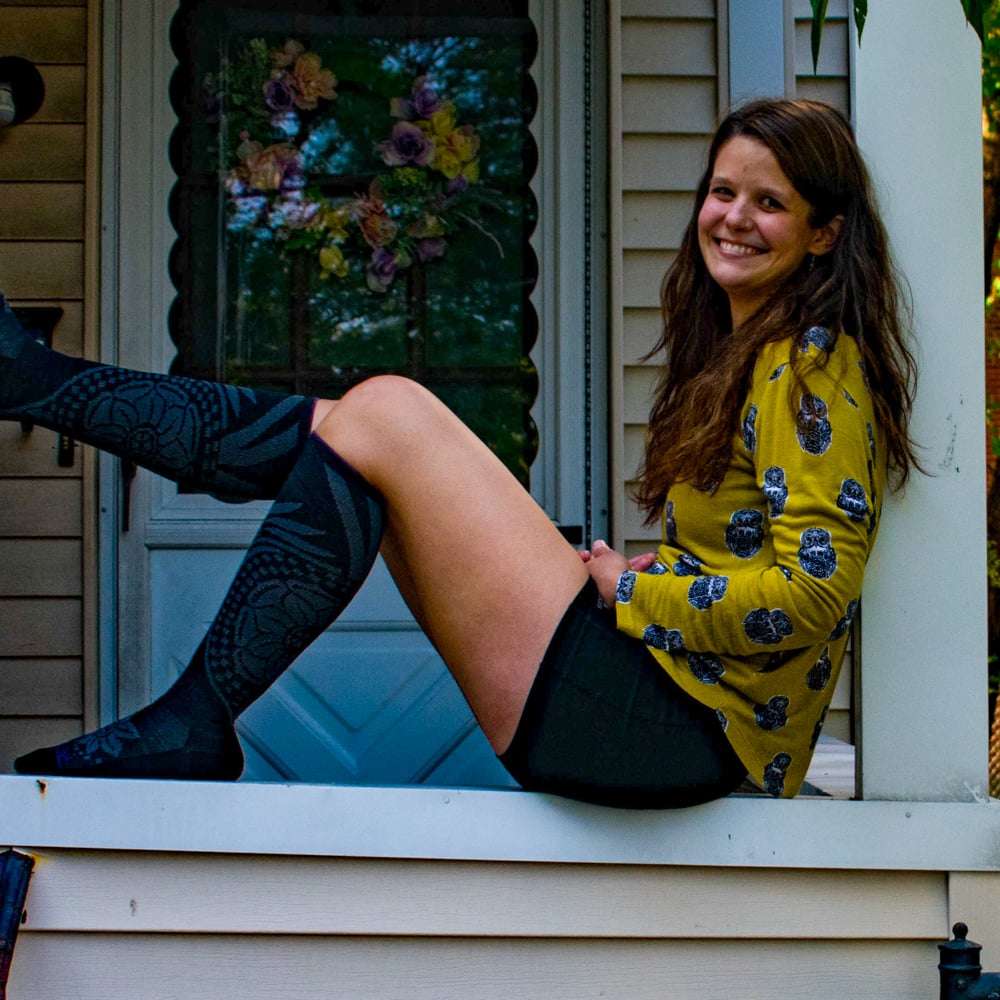 Bekah is an outdoor instructor and avid thru-hiker. She has led backpacking trips for Outward Bound California for the last four years. She has also completed the Appalachian Trail, the Arizona Trail, and the Tahoe Rim Trail. This fall and winter you can find her in Massachusetts attending graduate school where she cooks and goes to New Hampshire to hike as much as possible. Follow her on Instagram @bekah316.