ProView – Orange Mud Gear Vest Pro
The Gear Vest Pro was my first piece of gear from Orange Mud and I guarantee it won't be my last! I am a person who loves function and this vest has gobs of it. Is it the lightest running vest on the market? No. Is it the prettiest? No. Will it take a beating, and perform exactly how you want day in and day out? Yes.
Orange Mud Gear Vest Pro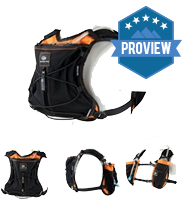 Product Description: The Gear Vest Pro is designed to be small on your back, but big on storage for endurance events. We took the same tiny footprint of our Gear Vest, but added rear cargo like the Endurance Pack (but we actually made it a bit more roomy than the EP so you can really load this up!). Plus we added trekking pole attachment areas on the front and back in 8 locations.
Offer price: $129.95 MSRP
Quality

Fit

Durability

Features
Summary
I liked pretty much everything about this vest. The fit was great, it functioned exactly how it was supposed to, I didn't feel it was too heavy or too flimsy. I could definitely see how people would find the color annoying but I liked the visibility for night running.
Pros
Great size

Very stable

Love the expandability options
Cons
It's not very comfortable next to skin because of the firm mesh type fabric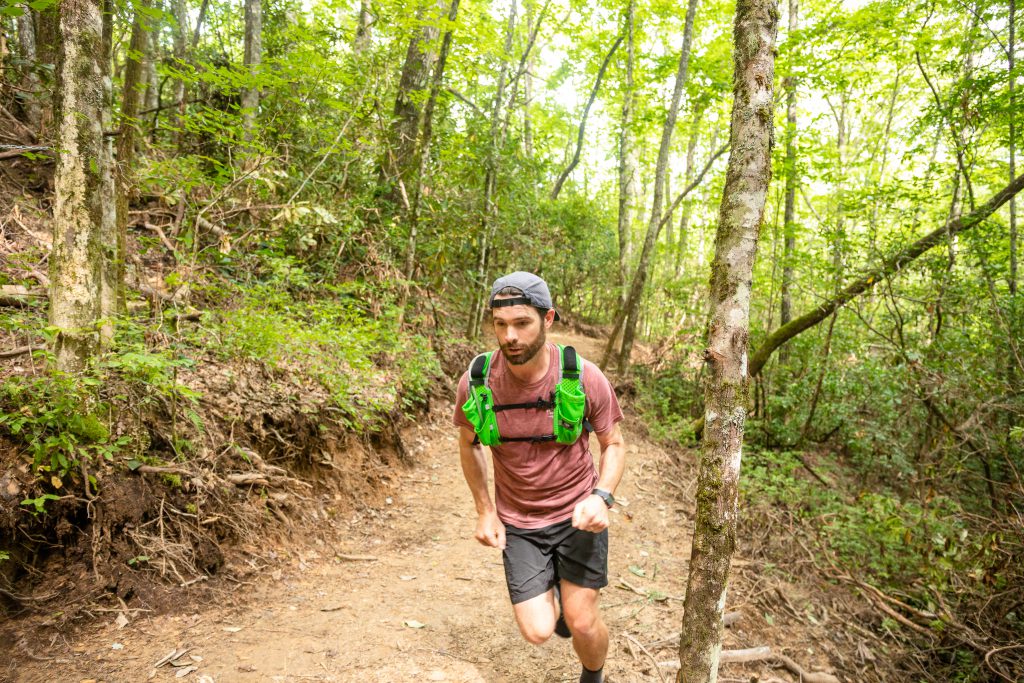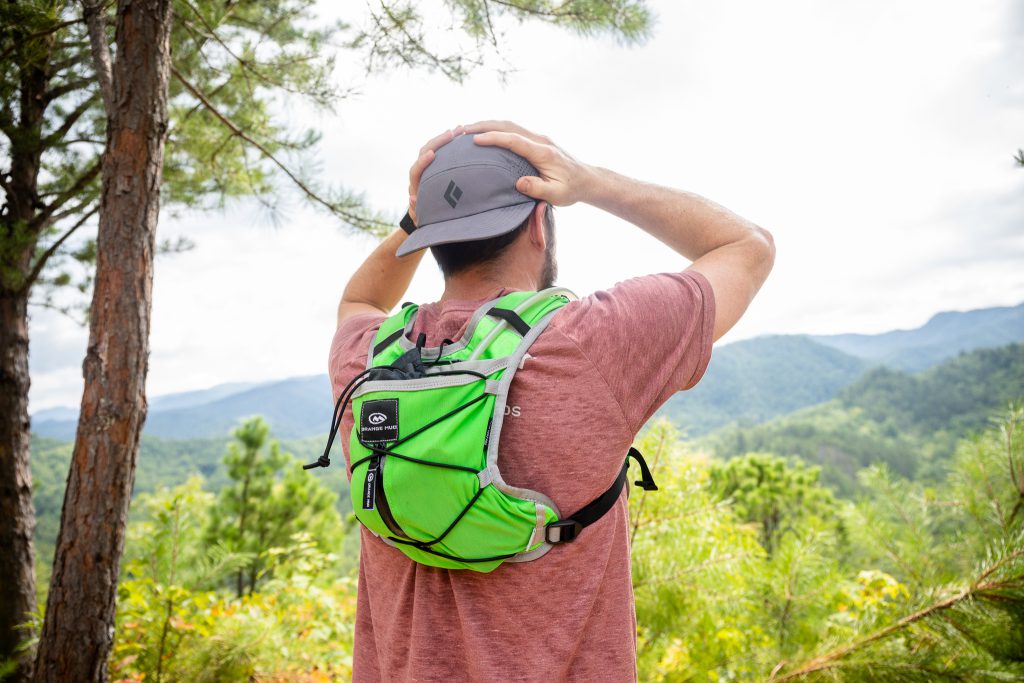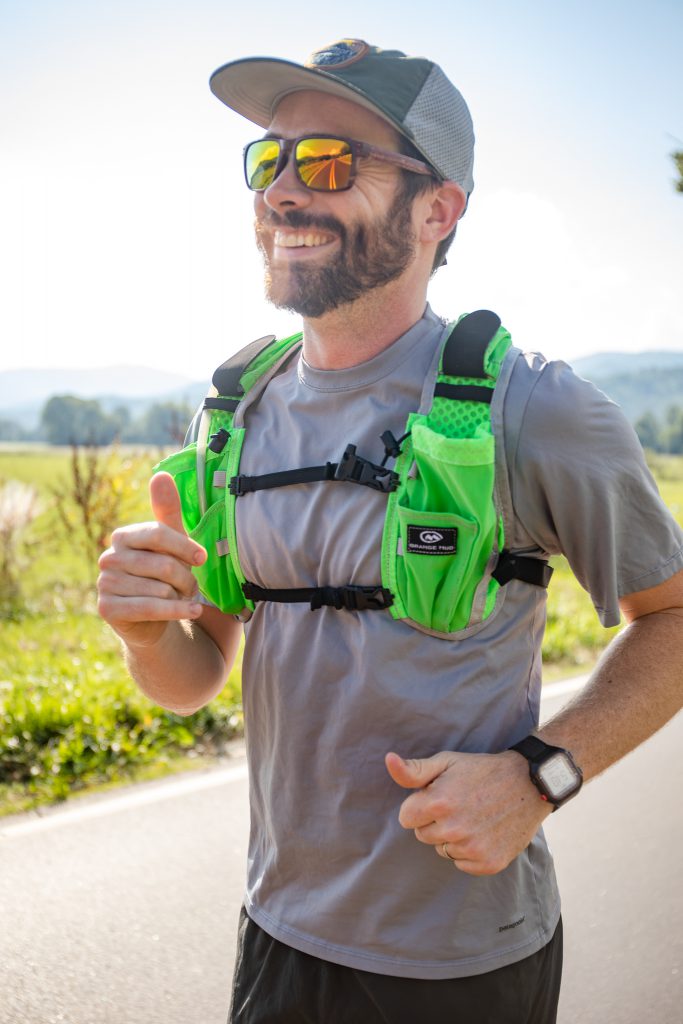 I've put around 200 miles on this vest, stuffed it full, threw it around, basically abused it, and it came out almost completely unscathed. This is a fantastic all-around vest for anything from easy hiking to competing in ultras.
Versatility/Performance
The Gear Vest Pro hits a sweet spot of being small enough to not get in the way on an easy day hike, and being big enough for a full day in the mountains. You could fit over 2L of water, a smattering of energy chews, a few bars, your phone, keys, First Aid, rain jacket, and a puffy, and still have room left over. And it doesn't just hold it, it holds it well. The vest sits high and doesn't wander all over your back even with a load, probably thanks to the awesome and intuitive cinching system.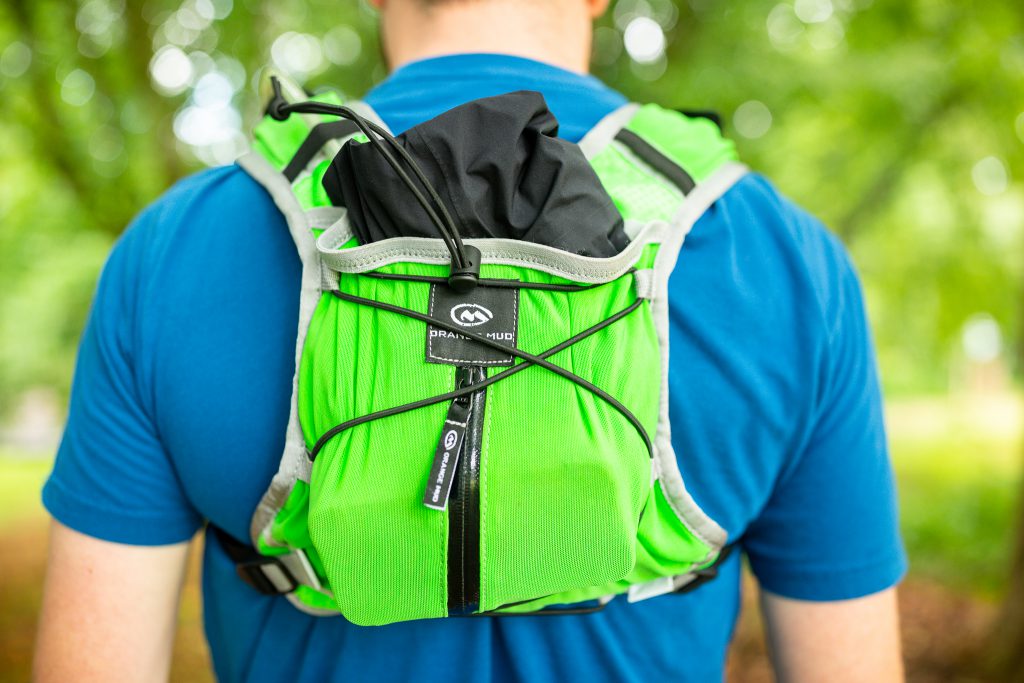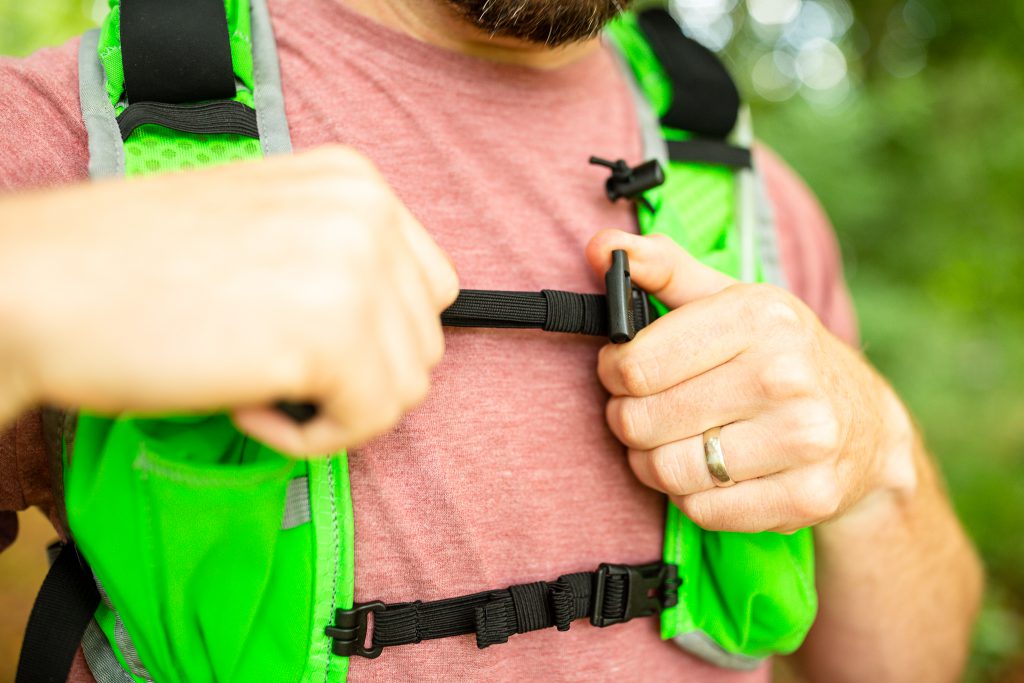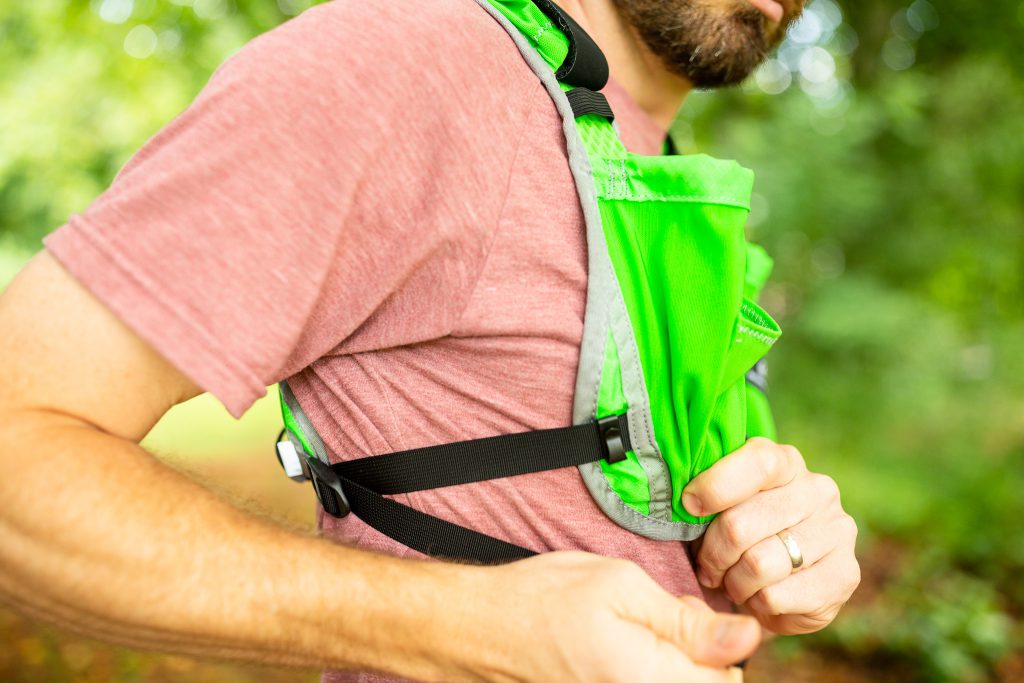 Look/Feel
Now, I understand electric neon green isn't the color for everyone, but I do almost all of my running after the sun goes down and this bright green color basically glows in the dark. Are you going to wear it to your next dinner party? No, but it will help you not get run over so you can go to the said dinner party. And this thing is comfortable enough to wear to a dinner party. I hadn't done much running with a vest before using the Gear Vest Pro, but after the initial settling in I never really noticed it. It carries so well and it's super breathable thanks to the massive ventilation on the straps and lightweight material throughout. My one gripe with the feel of the vest is I found the straps to be a bit abrasive against the skin. The fabric is light but has a firm texture that isn't soft at all on the skin.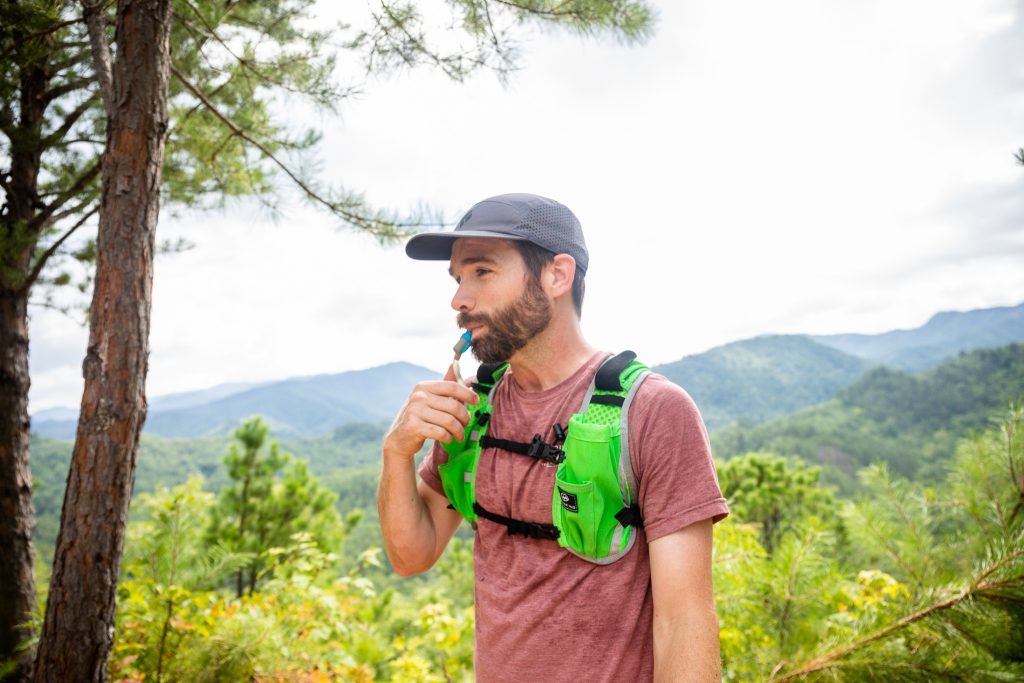 Durability
I purposefully tried to mistreat this vest and I think I could take a wet camp towel to it and pass it off as brand new. The fabrics are lightweight, but not so much so that you have to be delicate with it at all. Side note: I'm a pretty stanky person and I never washed this vest anymore than dunking in a creek with it, and it doesn't really smell at all. That's a big bonus for me!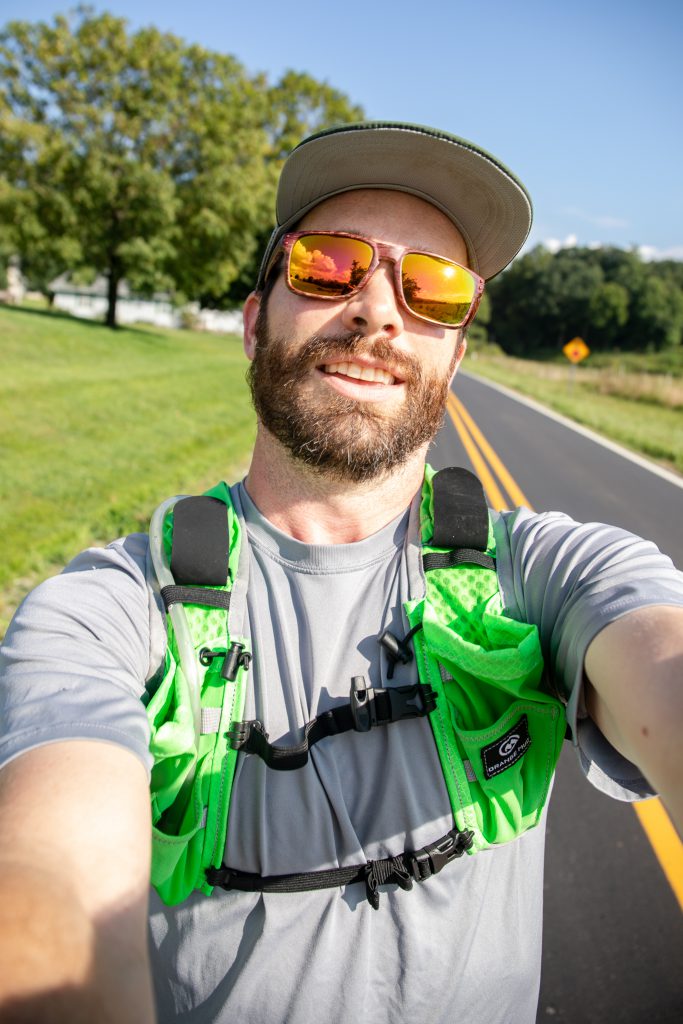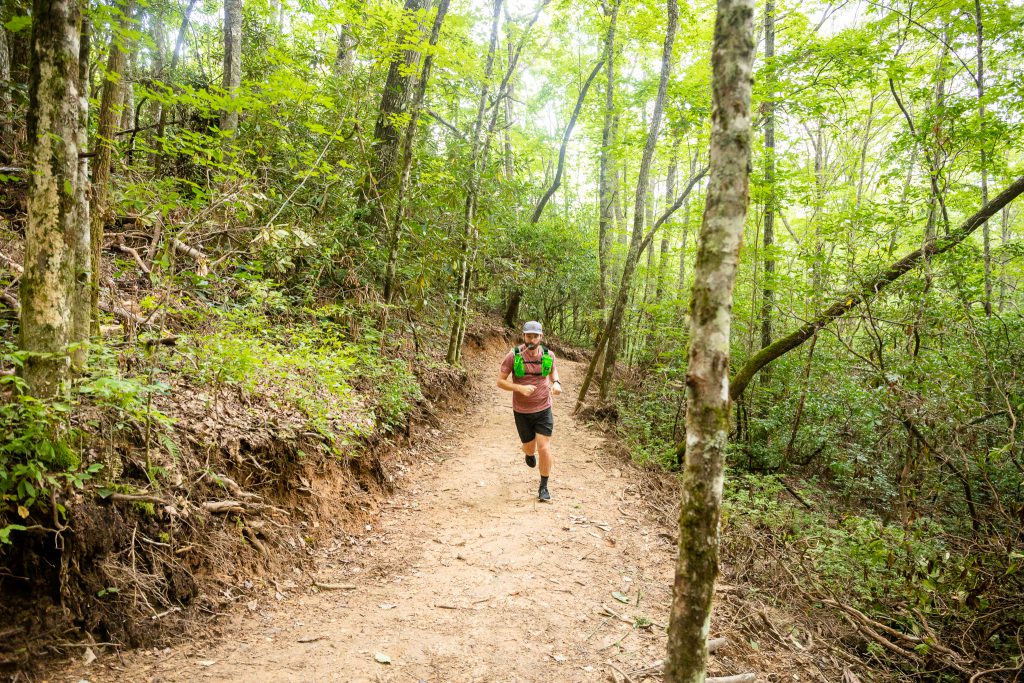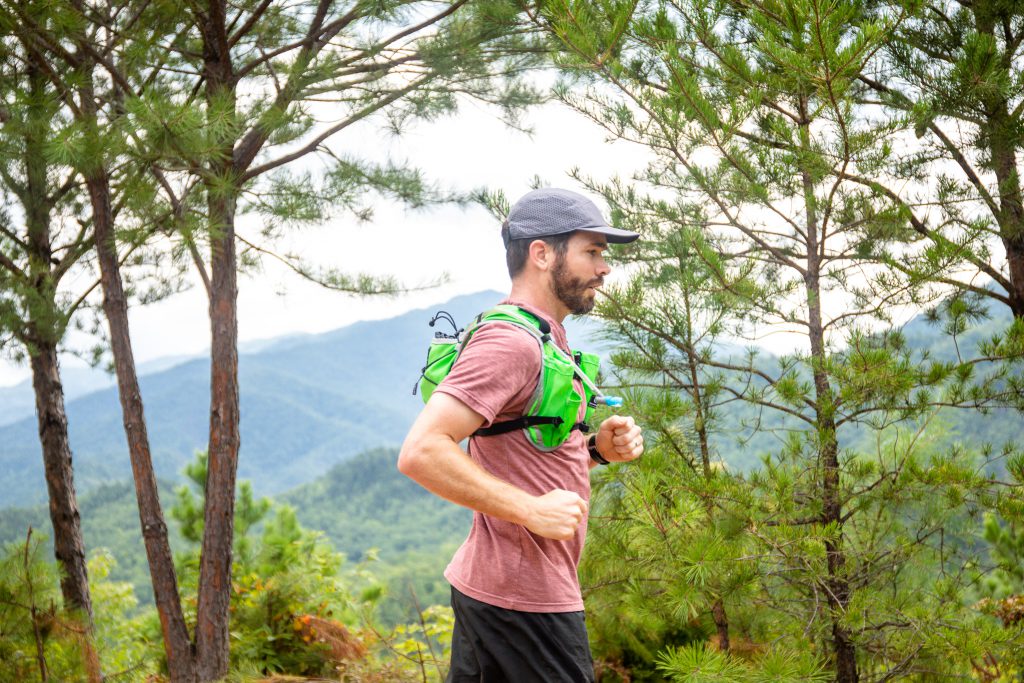 Final Thoughts
This vest is great! I will continue to use in for all of my longer runs both on the road and in the mountains. After my running with this vest and the confidence it has given me to push distances more and more I am going to be running my first ultra this coming Spring!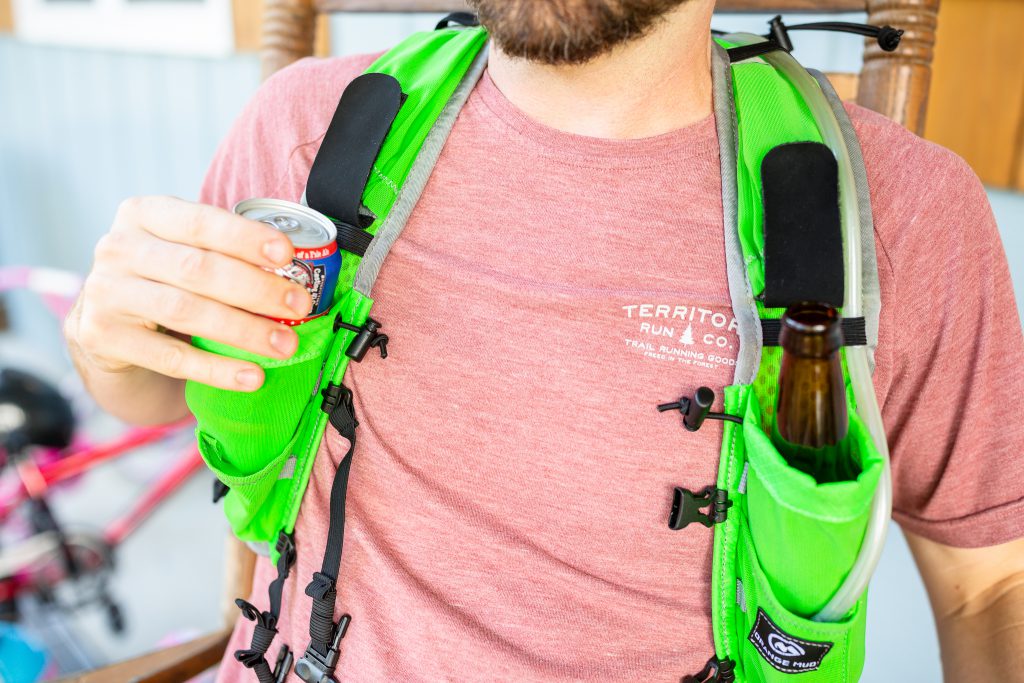 Pro-Tip
The "soft-flask" pockets are also perfectly sized to fit your favorite recovery beer. You're welcome!
Shop Orange Mud Gear Vest Pro on Outdoor Prolink. Not a member? Apply today!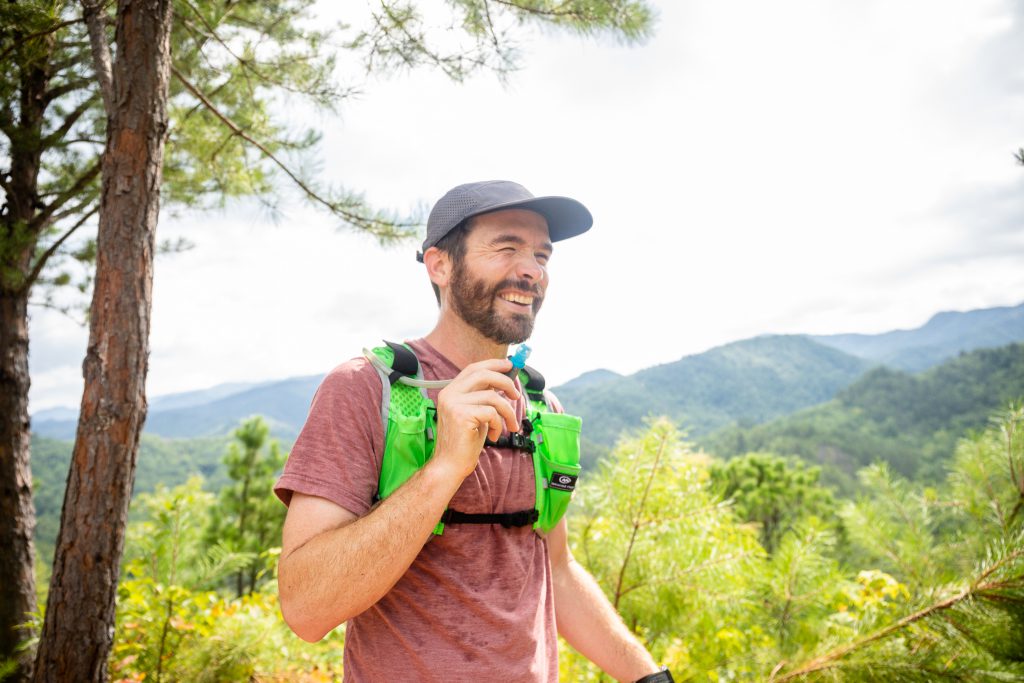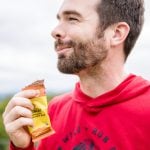 Harry is a father of 3 knee-high, ankle-biters, and the husband of one beautiful lady. He is currently mastering the zen art of balancing family, work, and making himself intentionally uncomfortable. He's also an AMGA SPI, W-EMT, LNT Master Educator, and lover of people and places. Learn more @harrymcsween.