ProView – Outdoor Research Men's Swift Lite Kit Review
Clocking in at 426 grams (15.03 oz), the full Swift men's kit is crazy lightweight. I had the pleasure of testing the Swift Cap, Echo Tank, Swiftbreaker, and Swift Lite Shorts on the trails and in the deserts of Colorado and Utah.
Outdoor Research Men's Swift Lite Kit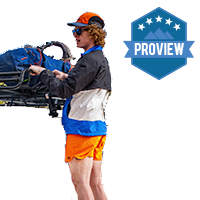 Product Name: Outdoor Research Men's Swift Lite Kit
Product Description: Training both indoors and outdoors this collection of activewear features, lightweight t-shirts, tanks, long sleeve shirts, leggings, shorts and more. Enjoy the benefits of sun protection, moisture-wicking fabrics in a comfortable fit and feel while innovative technologies use minimal weight to keep you fast-and-light for every workout.
Offer price: MSRP: $40.00-$70.00
Currency: USD
Quality

Durability

Fit

Features

Eco-Friendly
Summary
All in all, the Swift Lite series is a lightweight, comfy, breathable kit that has applications in trail running, climbing, scrambling, and hiking. Not every piece is likely to be the ideal item for every use case, but OR has done a great job of putting together a solid line of high-outfit technical ware. 
Pros
Extremely light
Very airy
Fits & stretches perfectly

 
Cons
Less durable (likely)
Missing a few features
Less crag-to-bar than others
This kit is designed with movement and pace in mind, and I couldn't agree more. Without the pullover (the Swiftbreaker), the entire kit comes in at only 222 grams (7.83 oz!) and practically feels like you're wearing nothing. I primarily used this kit for trail running, as I was testing it in April in the desert. But, come summertime, I imagine that many items in this kit will make a phenomenal approach kit for alpine climbing: lightweight and fast-drying for the approach and small enough as to not take up a ton of room in a climbing pack.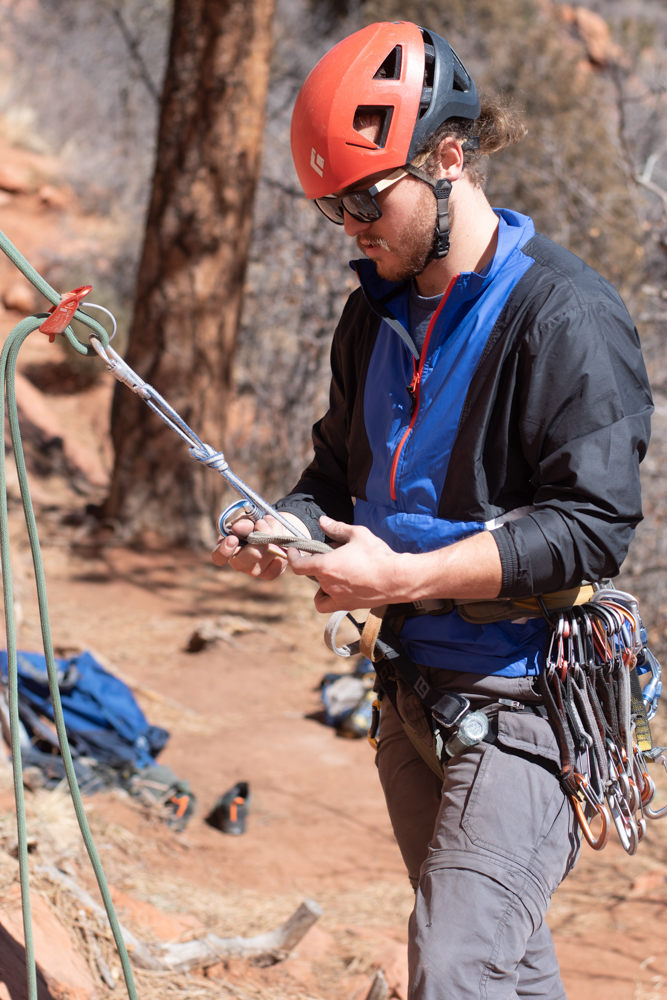 I'll dive into each individual piece of gear momentarily, but, as a whole, the kit is extremely functional. Every piece fits, stretches, breathes, and is very comfortable. One "downside" is that most of these pieces (outside of the Swiftbreaker) won't have much crossover with things you would want to wear around to the grocery store. I don't personally view that as a problem – they're technical pieces of clothing! But, if you're looking to bust out 10 miles of trail and then run immediately to the brewery, this may not be the kit for you.
Swift Cap
The Swift Cap first appears to be identical to any other lightweight training cap, but it has a few features that really help it to stand out.
First, the stretch and articulation are really well done. It both fits firmly on my head and seemingly allows room for movement and stretch. Secondly, it has great ventilation. As you can see in a few of the photos, both sides of the hat are full mesh. I never really experienced a wet brim on the hat, even when working hard. Last, the retention strap on the back does a really good job of keeping the hat on my head. I now have hair that's on the longer side, and I never realized quite how hard it was to keep a hat on, especially when moving around. This was the first cap in ~6 months that actually stayed on my head!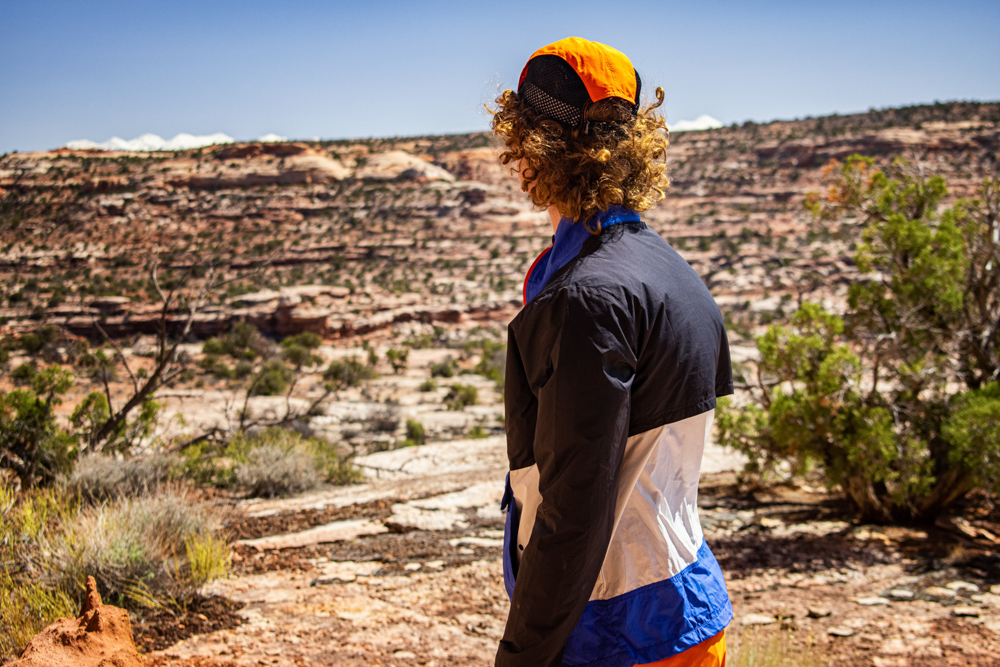 As an added bonus, this cap is also UPF 50+. For a fair-skinned runner like me, this is an absolute necessity. I have a fair amount of hair rendering this less important, but for anyone with little (or no) hair, this would be much appreciated, I'm sure. It also comes in also a dozen colors, so you can mix and match with the rest of your gear!
I didn't have the chance to test this cap out under a climbing helmet, but I'm sure it would fit just fine. I would be a little curious to see if the brim was actually large enough to provide the type of protection that I want for looking up and belaying, though.
Echo Tank
Nothing beats not having sweaty pits for a few hours while running. I'm not generally one for tank tops, so I was excited to see how I liked the Echo Tank. In a catch-22 situation, the Echo Tank does very well by doing very little. It checks the boxes that I need in a high-output piece of clothing: lightweight, fast-drying, and well-fitting. That's it. I generally don't want any bells or whistles with a shirt like this, but this also means there isn't much to write home about.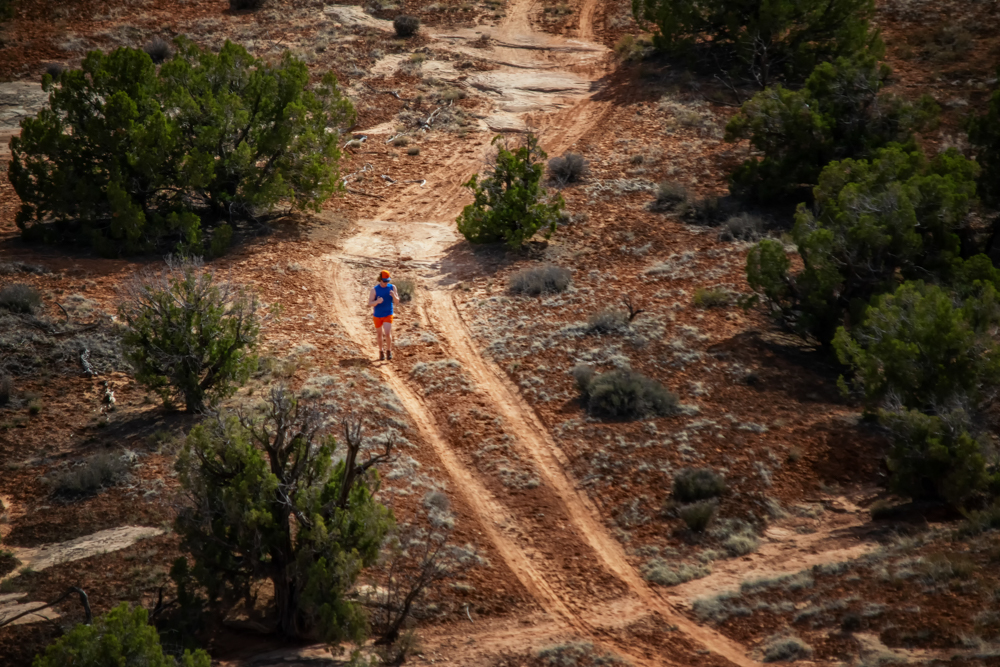 That said, it checks in at only $42 (at time of publication), so it's not much more expensive than a low-tech run-of-the-mill tank top. This tank would work well outside of trail running for pretty much any athletic activity, too: lifting, gym climbing, dog-walking, you name it.
As far as sizing goes, I'm 5' 10" and 170 pounds with a medium build. The medium fit me just fine.
Swiftbreaker
The Swiftbreaker is, by far, the coolest piece of kit in this series; it's also the heaviest. At 204 grams (7.20 oz) it makes up just about half of the entire weight of the kit! But, I think its intended use is somewhat less technical than every other piece.
It definitely makes use of that extra weight, though. It features a half-zip that does a decent job of venting and also zips up somewhat snugly into a comfortable zipper garage for when it gets cold. But, the pockets are really where this piece shines. It features both a full reach-through stomach pocket AND a front-zippered kangaroo stash pocket. Each of these pockets is also protected by a snap closure.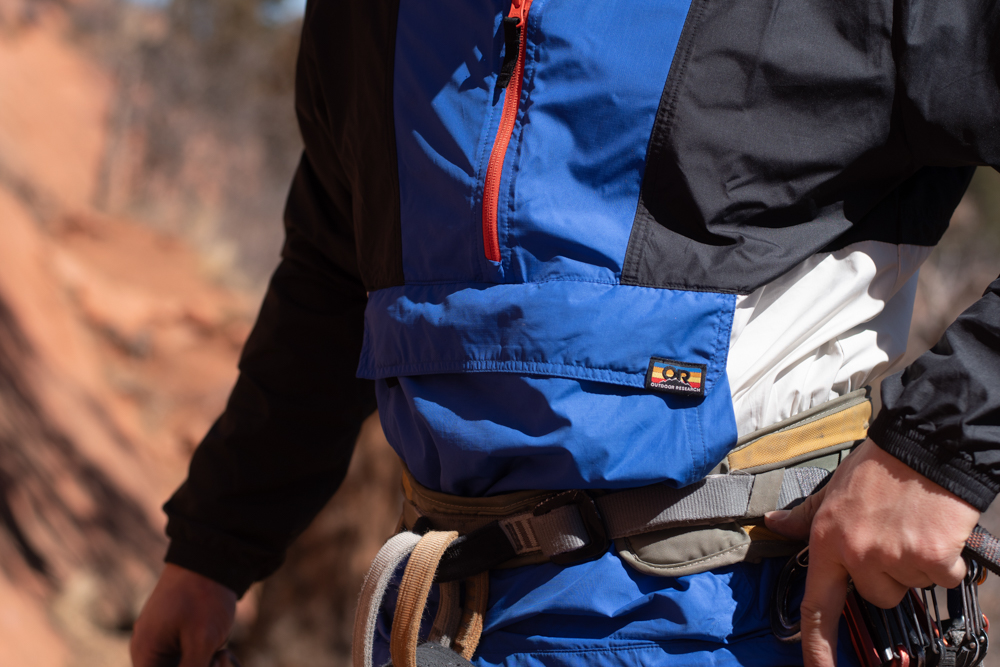 I gave this piece a try while running and on a few longer approaches, and I can't say it was my favorite for that application. It does not vent as well as the other pieces and wasn't nearly as comfy, stretchy, or articulated. On the technical side of the equation, I'm not entirely sure what OR had in mind with these pockets, really.
All of that is offset by the Swiftbreaker's everyday use, though. The reach-through pocket does a great job of keeping your hands warm and the kangaroo pocket helps store items that won't fit in a normal pants pocket. I imagine this piece would do better in a colder, less physical activity like cycling in a city. It is fairly wind resistant, and while I didn't get the chance to test it in the rain, it seems fairly weather resistant.
My only critique of this piece is that it lacks a hood. It might not be the most practical, but this is effectively a throw-back windbreaker, so why not spoil us with a zippered, stow-away hood?
Swift Lite Shorts
Lastly, the Swift Lite Shorts. Like the Echo Tank, these shorts stand out by doing very little, but doing it well. These are your typical lined, articulated running shorts. But, they are the comfiest pair I have ever worn. They are a true running length (5" inseam, halfway down the thigh), and feel like it while running! They are incredibly breezy, and, because of this, they breathe incredibly well.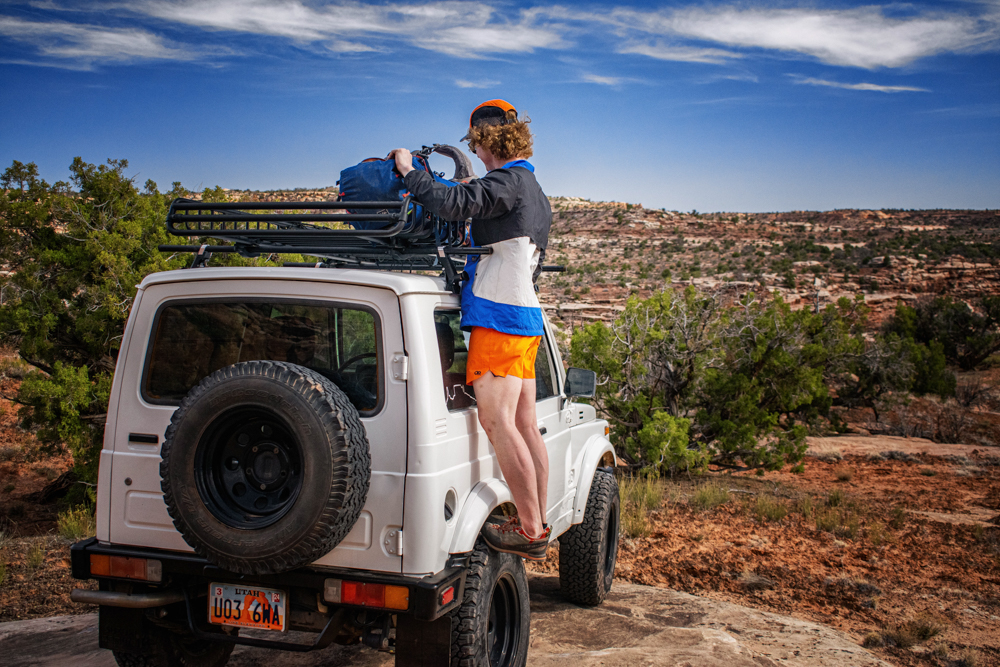 An extra feature that sets these shorts apart is the tiny zippered pocket in the back of the shorts. It's big enough for an inhaler, keys, credit cards, or any other small item. My only gripe is that it's not big enough for most phones. I know that it's common for traditional running shorts to not feature large pockets, but for mid-length runs where I'm going to be out for a while but still not have a vest, I'd still love to be able to bring my phone. So, if you exclusively plan to use these without a running vest and want to bring your phone, that may be a deal breaker.
Friendliness to the Earth
Unsurprisingly, specific information about the eco-friendly stance of Outdoor Research is somewhat hard to come by. That being said, they are a member of the Conservation Alliance – a group of "like-mind companies that disburses its collective annual membership dues to grassroots environmental organizations.
Both the Echo Tank and Swiftbreaker are made of 100% recycled materials – so at least two of these four products are more friendly to the earth than average!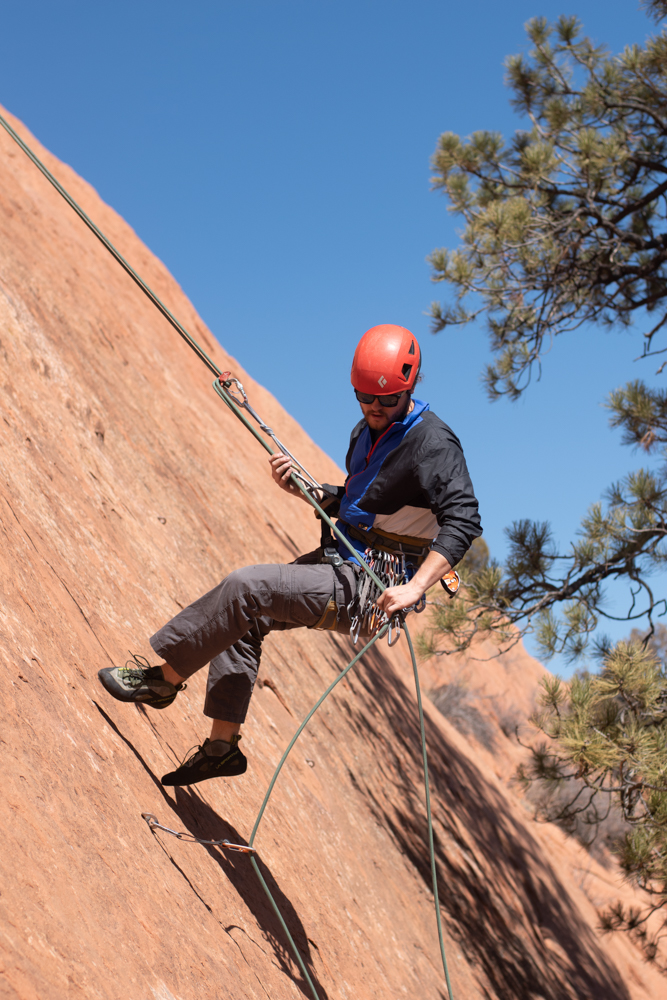 The Final Word
All in all, the Swift Lite series is a lightweight, comfy, breathable kit that has applications in trail running, climbing, scrambling, and hiking. Not every piece is likely to be the ideal item for every use case, but OR has done a great job of putting together a solid line of high-outfit technical ware.
---
Shop Outdoor Research on Outdoor Prolink. Not a member? Apply today!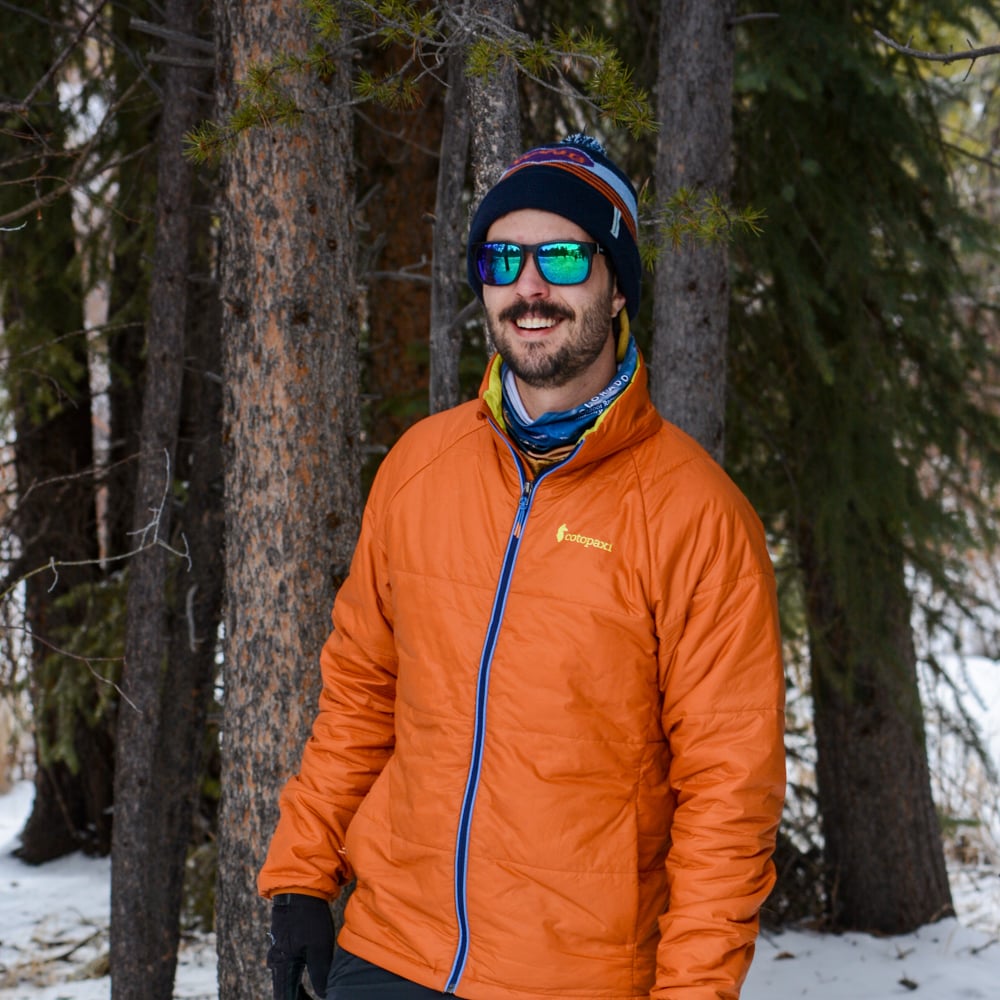 Patrick O'Hare is a Senior Climbing Guide at Front Range Climbing Company. He has been working in outdoor education for eight years and loves helping individuals progress in their climbing careers. You can keep up with his climbing and photography @pjophoto.