ProView – Rab Aeon 20 Review
Living in Boulder means embracing the outdoors, from hiking trails to biking routes and breathtaking landscapes. Locals thrive on active lifestyles, whether it's rock climbing, paddleboarding, or hiking Chautauqua Park and shopping at the Farmers' Market. Boulder is all about outdoor fun and having a trusty backpack for all these adventures is essential. That's where the Rab Aeon 20L comes in, and let me tell you, it's been a game-changer.
Rab Aeon 20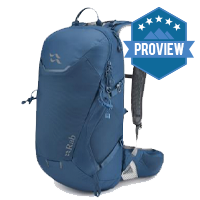 Product Name: Rab Aeon 20
Product Description: Equipped for the mountain with a plethora of features and built with a supportive, vacuum formed back panel, the Aeon 20 is the multi-tool of backpacks, great for all terrain hiking or hot laps on the bike.
Offer price: $160.00 MSRP
Currency: USD
Quality

Durability

Features

Fit

Eco-Friendly
Summary
The Rab Aeon 20L is Boulder, CO approved. It's the ideal companion for your outdoor escapades in this adventure-packed city.
Pros
Despite its compact 20 L size, this pack has numerous advanced technical features for a range of activities. 
Cons
The hip belt is slightly longer than desired–mostly due to my smaller size–the storage in the hip pockets compensate for this.
Living in Boulder requires a "plan ahead and prepare" mindset. This involves proactively organizing my gear to ensure I can participate in any activities that may come my way. That's a tall order to expect from a day pack–but yall I think we found it. With unpredictable days, having a to-go pack with all the essentials is an absolute necessity. I was stoked to get my hands on the Rab Aeon 20L for this very reason. This is a pack that can go from the office to the climbing gym and then out to a brewery–I have truly enjoyed my adventures with the Aeon.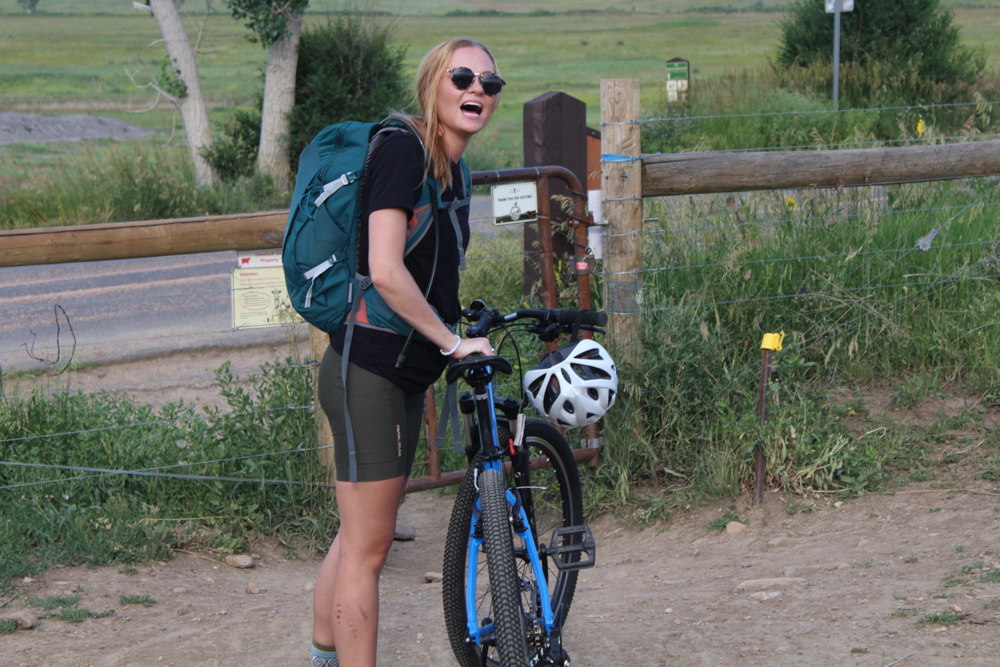 Fit/Comfort
The Air Contour X™ carry system is a game-changer. The Aeon molds to your body with adjustable features like the chest strap, hip belt, shoulder straps, and back length velcro. It is incredibly comfy and lightweight. Plus, the back panel's mesh keeps you cool, whether you're trekking diverse terrain or making dynamic moves.
Features
The Aeon is purpose-built for adventure. It has two TipGripper walking pole attachments, a walking ax loop, and adjustable straps for all torso sizes. My personal favorite? The three easily accessible stretch pockets – perfect for water bottles, rain gear, and cameras. The zippered hip belt pockets are handy for keeping snacks, phones, sunscreen, you name it! And with an included rain cover and a dedicated H2O compartment for a 2L bladder, it's ready for any weather or hydration need.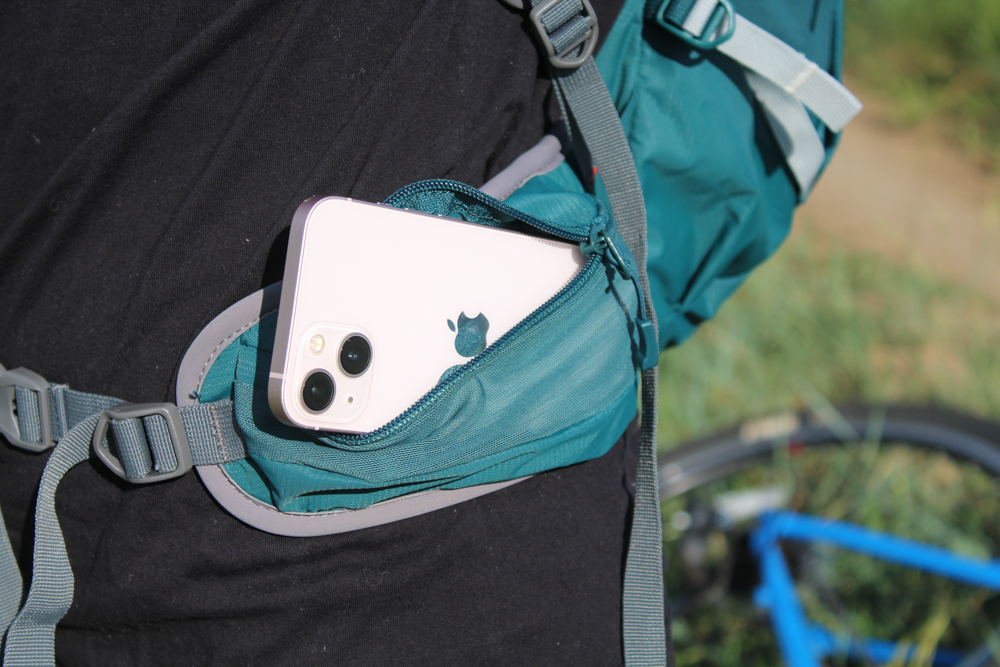 Look/Style
This day pack blends fashion and functionality seamlessly. Whether you're a townie or an outdoor enthusiast, its sleek design appeals to all. It's not just about looks, though. The Aeon combines fashion with technical skills, featuring weather-resistant coatings, robust stitching, and adjustable straps for supreme comfort and support. It's a day pack that says, "I look good, but I've got your back." As we all know: rule #1 look good, rule #2 safety.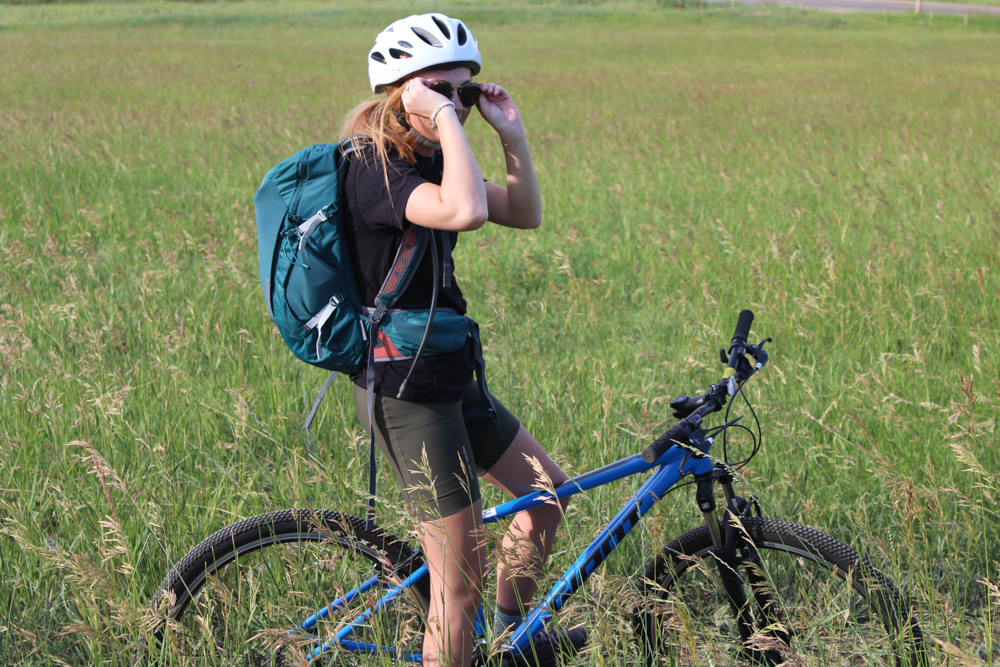 Weight/Packability
Volume: 20 Liters / 1220 cubic inches
Dimensions: 51 x 26 x 17cm
Weight:0.93kg / 2lb 1oz
Back Length: 19″-21″ / 48-53cm
This ultralight pack offers tons of storage, fitting daily essentials with room to spare. Perfect for those of us who love the UltraLight movement in the outdoors.
Function/Performance
Crafted for day hikes, scrambles, and speedy bike descents, the Aeon 20 keeps up with your every move. Its technical features are tailored for all kinds of ascents, and the close-fitting back system flexes with your body as you conquer the terrain.
Durability/Construction
Made from high-quality materials, including 50% recycled 70D x 140D Nylon DOBBY and Trishield abrasion and tear-resistant fabric, this pack is built to last. Plus, it's hydration-compatible, so a 2L bladder is a great choice. You can easily attach any trekking poles to the straps.
The hip belt is slightly longer than desired, mostly due to my smaller size, but I think the hip pockets compensate for it.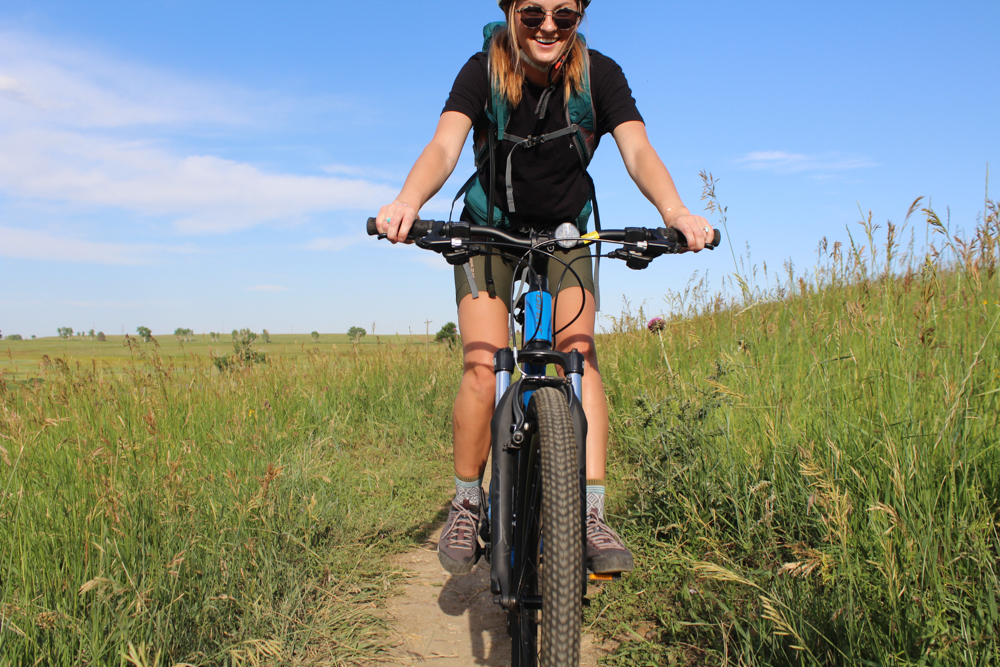 What sets this product apart?
While similar to other products, the Aeon 20L shines in terms of quality and performance.
Who is this product for?
If you need ample storage and deeper pockets for your adventures, this pack should be your next purchase.
Friendliness to the Earth
The Aeon is made with 50% recycled 70D x 140D Nylon DOBBY/Trishield, showing its commitment to sustainability.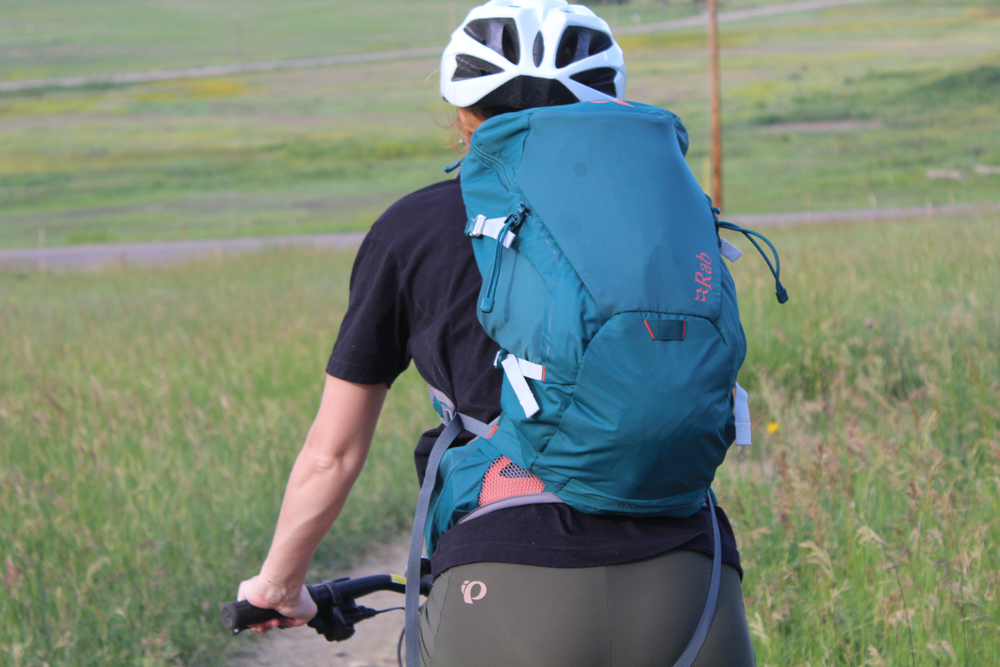 The Final Word
The Rab Aeon 20L is Boulder, CO approved. It's the ideal companion for your outdoor escapades in this adventure-packed city.
---
Shop the Rab Aeon 20 on Outdoor Prolink. Not a member? Apply today!
See other reviews of Rab products.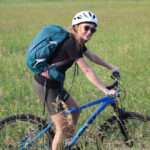 Maddie Trost is a CS Agent at Outdoor Prolink. You'll typically find her running around Colorado mountain towns finding the hidden gems including hiking, gear shops, and local eats. Follow her on instagram @dee_trosty.