Nonprofit Spotlight: Backcountry Hunters & Anglers
Pursuit Prolink is proud to have Backcountry Hunters & Anglers as our featured nonprofit during checkout. Every year, Outdoor Prolink and Pursuit Prolink partner with nonprofits to give back to organizations we align with. To honor these amazing nonprofits, we're spotlighting each one and sharing why you should care about their missions too.
Backcountry Hunters & Anglers is on a mission to preserve North America's heritage of hunting and fishing through public education and advocacy. They work to unite the outdoors community around the protection of public lands and waters. We had the opportunity to chat with our friends over at Backcountry Hunters & Anglers and are here to share all the details about this rad organization:
What's the story behind Backcountry Hunters & Anglers?
We are an organization built for and by hunters and anglers. Started around an Oregon campfire 20 years ago, we became the grassroots organization for committed hunters, anglers and public access advocates across North America.
What sets Backcountry Hunters & Anglers apart?
We are the grassroots organization for hunting, angling and access to public lands. Our membership is made up of people who are involved at the bone-deep level for public lands, waters, and wildlife. We span from the Alaskan West Coast all the way down to the Florida Keys, and our members are dedicated to their places and making their voices heard on policy, their hands in stewardship projects, and their hearts in their communities.
What are some upcoming initiatives Backcountry Hunters & Anglers is working on?
We are active at the national policy level on legislation like the Recovering America's Wildlife Act and protecting areas like the Boundary Waters Wilderness Canoe Area and Bristol Bay. At the local level, we're doing fence pulls, musters, and rendezvouses to get our people connected and in touch with our work and our shared public lands and waters.
How can the people of the outdoor industry support the work Backcountry Hunters & Anglers is doing?
You can join us! We are constantly doing projects and weighing in on policy across North America. If you want to get outside with like-minded people, we're your crew!
If Backcountry Hunters & Anglers was an ice cream flavor, which flavor would it be?
We would be Elk Tracks, a huckleberry ice cream with a dark chocolate swirl and slivered almonds mixed in alongside marshmallows.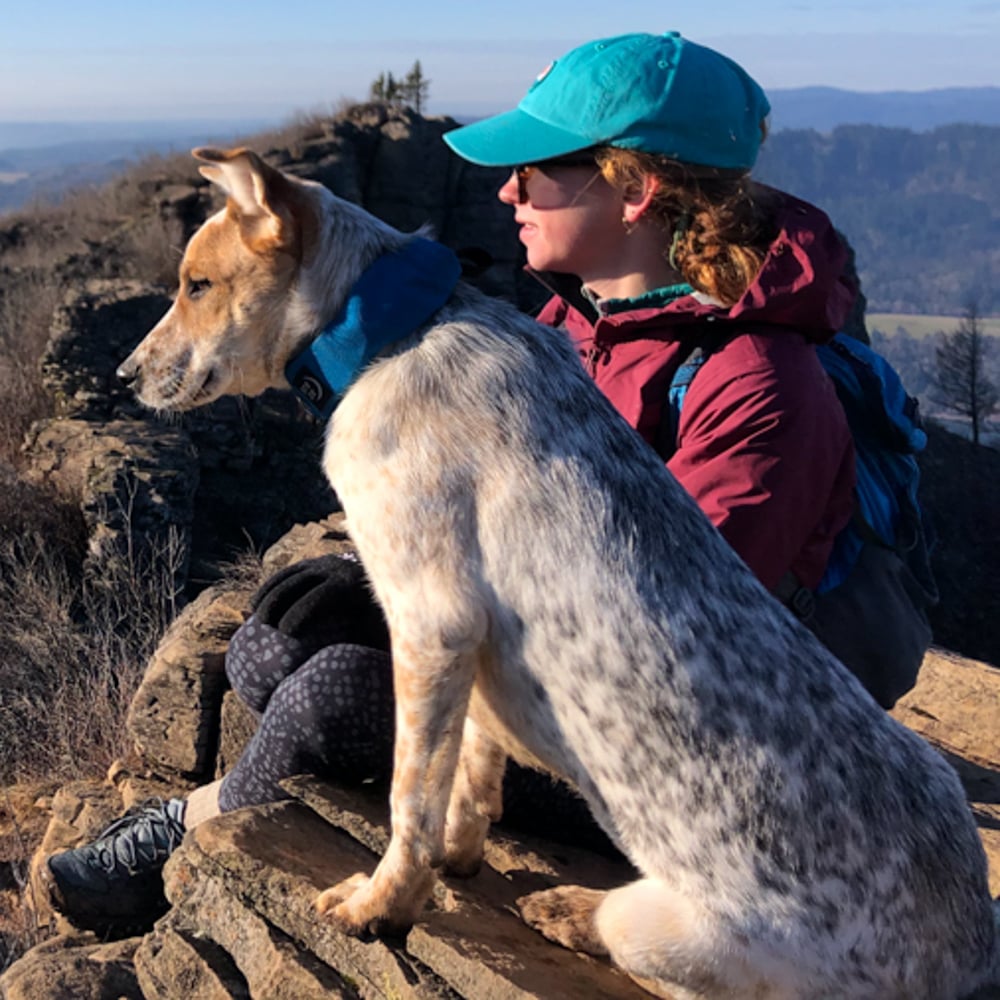 Kelly Knauf leads the marketing team at Outdoor Prolink. She is a mountain lover, outdoor enthusiast, and professional snack packer. By day she answers emails and writes content, by night she's plotting her next camping trip or snowboarding adventure.