ProView – Reynolds TR 307 Wheet Set
When Outdoor Prolink and Reynolds asked me to test a new wheelset that was coming out I was stoked! It's always fun to try new bike parts, especially carbon wheels. The wheelset I have been testing for the last 4 months is the Reynolds TR 307. Priced at $1299.99 and weighing in at 1680 grams these wheels are a killer value!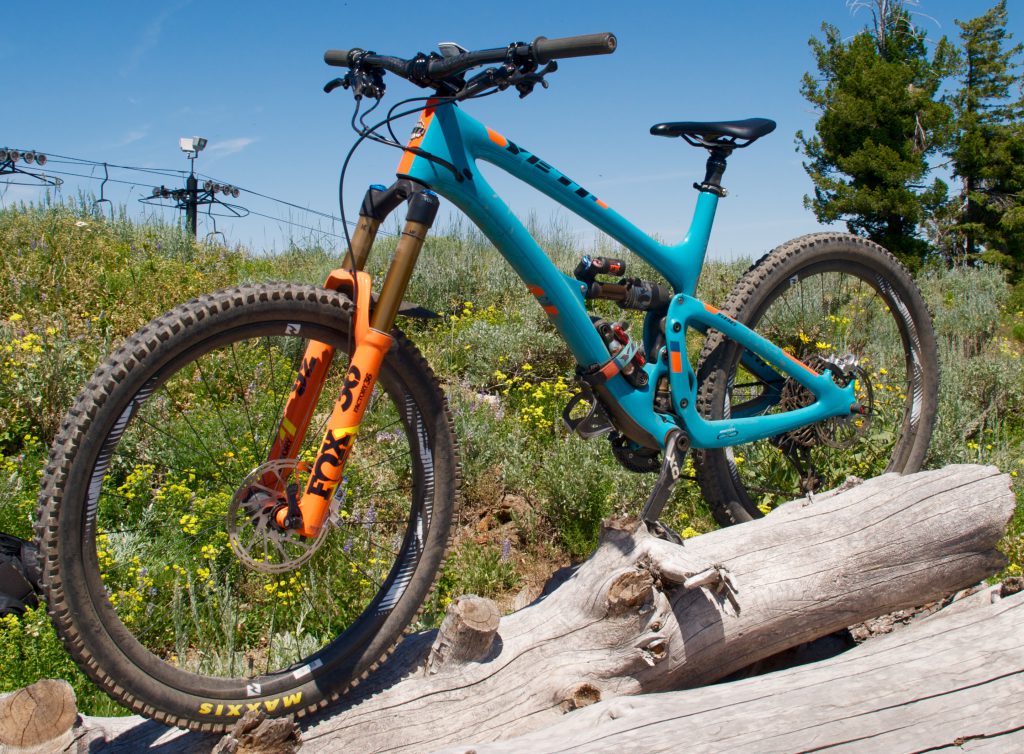 The wheels are strong, stiff and durable. I was able to test these wheels in a variety of different riding conditions from bike park jumps and berms to rocky technical trails to fast rolling single track. Most of my time riding these wheels was spent on our local trails in Boise, Idaho, in which, the trails are smooth and fast. One thing I noticed right away about this wheelset is how balanced and stable they felt at high speed. I also rode these wheels in McCall, Idaho where the trails get a bit rougher and exposed. McCall has more rocks and root so this was a great area to test them for harsher impacts and overall durability. The tires I chose to run on these wheels were the Maxxis High Roller 2 and Aggressor. Both tires are 2.5WT DD casing, and most of my testing was done in drier conditions with a few days in the rain.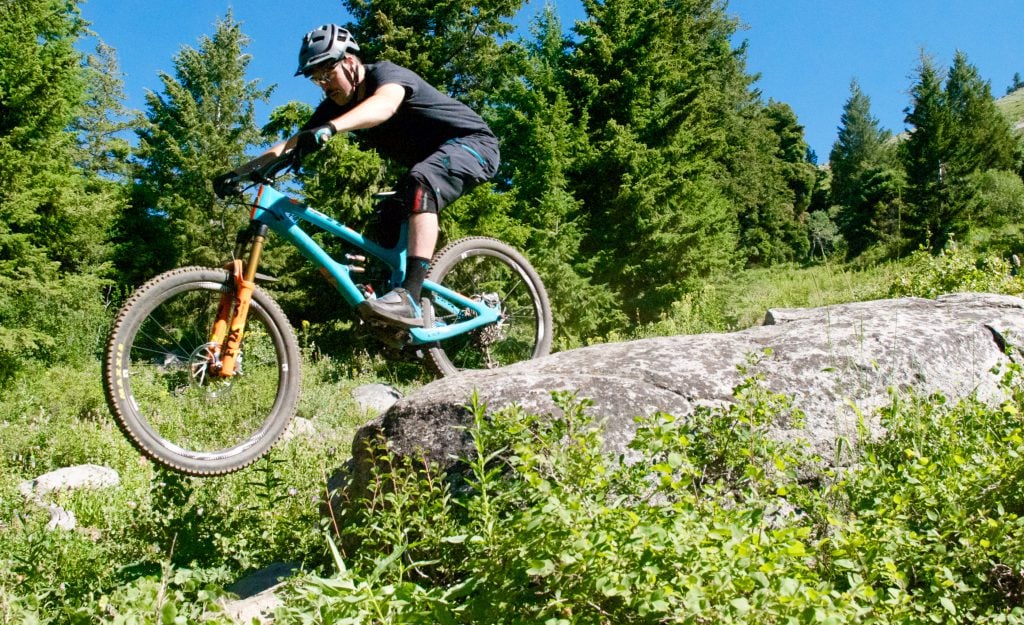 About Reynolds Cycling USA
Reynolds Cycling started making carbon wheels in the early 1990's and later in 2007, started making high-end mountain bike wheels. Reynolds Cycling is located in Sandy, Utah just south of Salt Lake City, Utah. At their headquarters, they produce all of the clamshell molds that are used to make the carbon rims. They then ship these molds to their factory where the wheels are produced. Reynolds owns its own factory to ensure that all wheels meet their strict engineering specifications and level of quality and they offer 3 tiers of carbon wheels. The Blacklabel wheelset that uses Industry Nine hubs (6 Pawl, 3 degree engagement). The TR S wheelset that uses the Reynolds TR6 Mountain hub (6 Pawls, 5 degree engagement). The TR wheelset that uses the Reynolds TR3 Mountain hub (3 Pawls, 10 degree engagement). All three levels of wheels come in both 27.5 and 29 with different rim widths ranging from 25-36mm and available in Boost and Non-Boost Spacing.
Intended Use: Trail/ All-Mountain/ Enduro
-Carbon Rims / Reynolds TR3 Mtn Hub
-29" and 27.5" options
-Boost and Non-Boost Spacing Available
-Weight (27.5" Boost): 1680 grams
-Freehub Body: SRAM XD or Shimano 9-11 spd
-Spoke count: 28; Front/Rear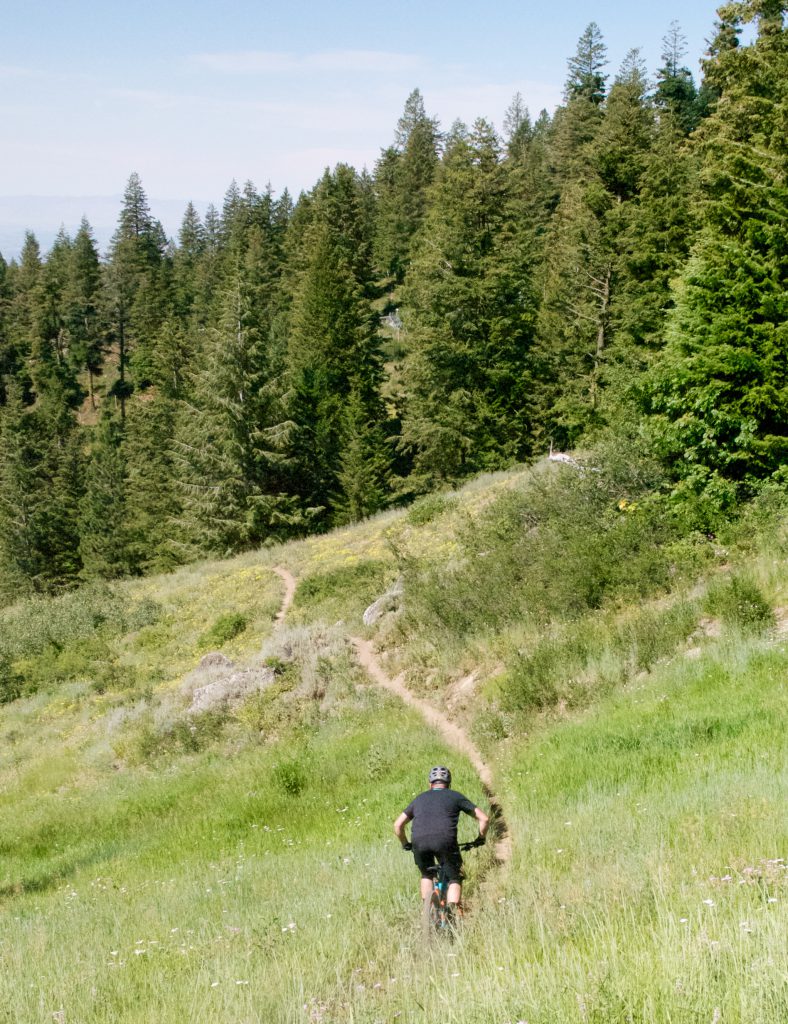 Rim Details
The carbon rims measure 30mm internally, 36mm externally with a depth of 26mm. Each rim weighs 443 grams. The wheels have 28 spokes front and rear and are laced in a 3 cross pattern. The rims are asymmetrical which provides a stronger and better riding wheel through more even spoke tension. The tubeless-ready hookless rim profile is tight for a burp-free tire fit and helps with easy inflation. The hookless rim profile is also stronger against rock and root impacts.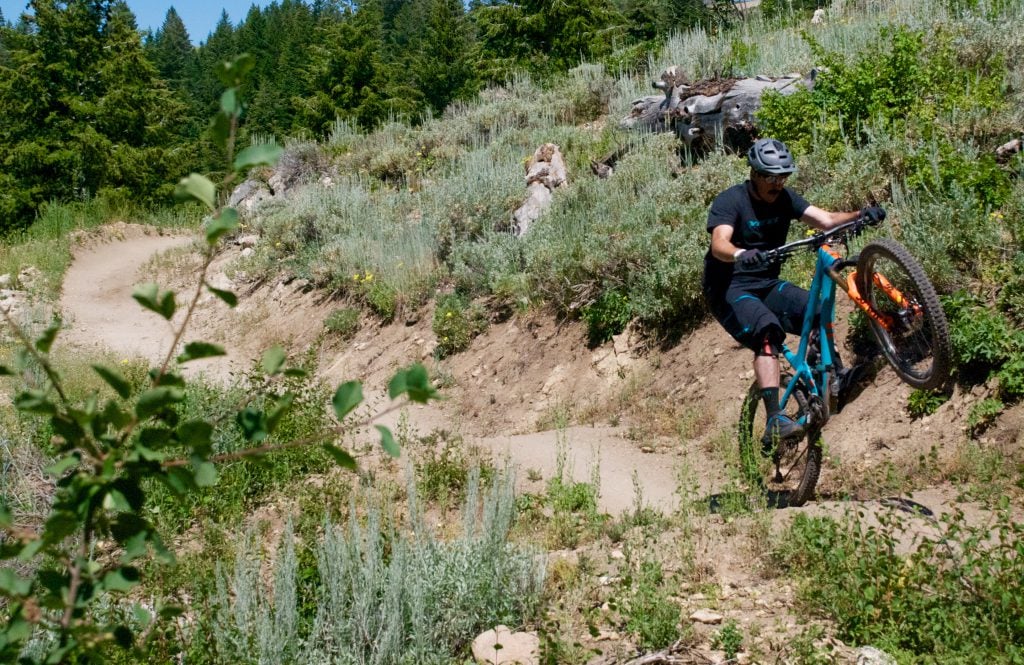 Hub details
The hubs are 100% CNC machined in-house at their Sandy, Utah facility and use sealed bearings for a smooth and durable ride. The hubs have a 3-pawl design that offers 10 degrees of engagement. The freehub body mechanism seemed to be durable with no issues during the test period. The hubs also have sealed bearings and nice machined end caps with O-rings to keep out the dirt and moisture. After 4 months of riding the bearings still feel new and smooth.
Set up
Set up was fast and easy. The wheels came very well packaged and already taped for a tubeless setup. I installed the valves and had tires mounted in no time. The center lock adapters worked well with my 6 bolt SRAM Centerline rotors.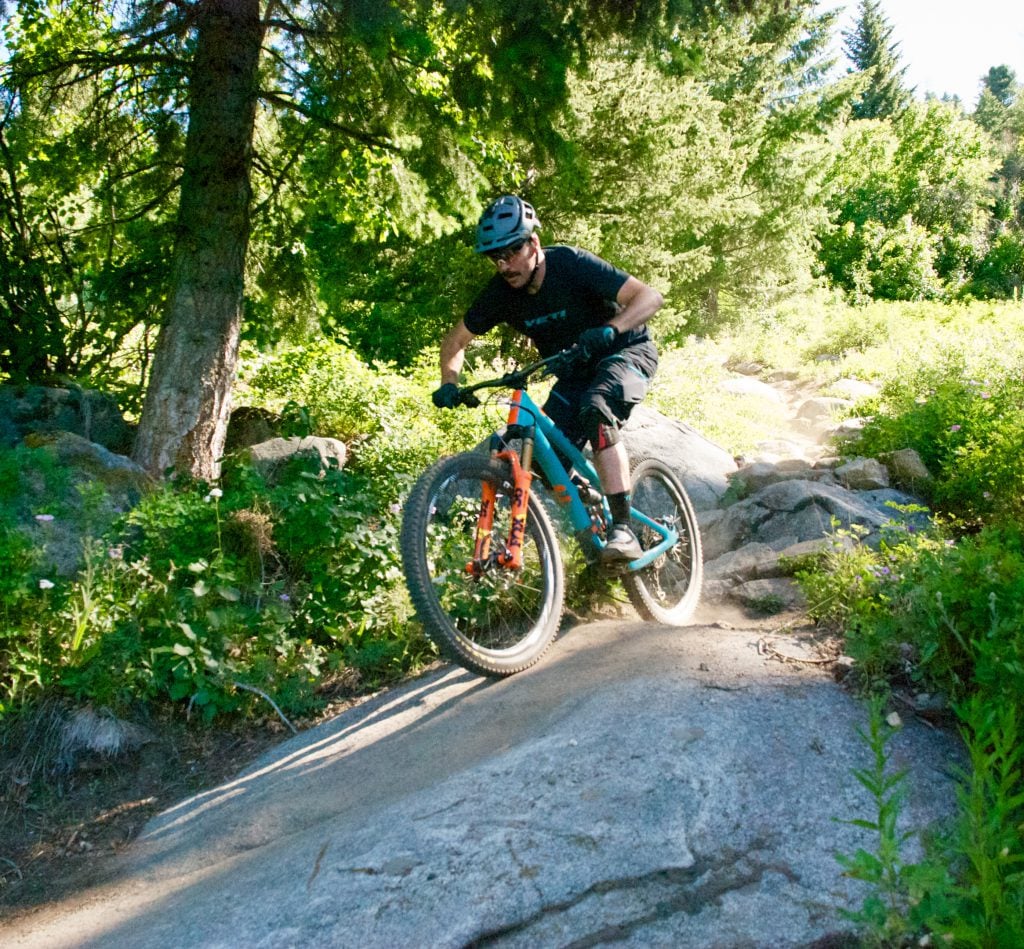 Performance
On the trail, these wheels feel very stable and precise. The rolling speed felt faster and the bike felt more precise around corners. They are also very stiff but not harsh. Some carbon wheel manufacturers make extremely stiff wheels that end up having a very harsh ride quality. I did not notice that with the Reynold's TR 307 wheels. The tires also held air with no issues. I never got the tires to burp or leak air on my rides. The tape job they did from the factory held up perfect. The spoke tension still feels great and I didn't break a spoke or nipple during my testing.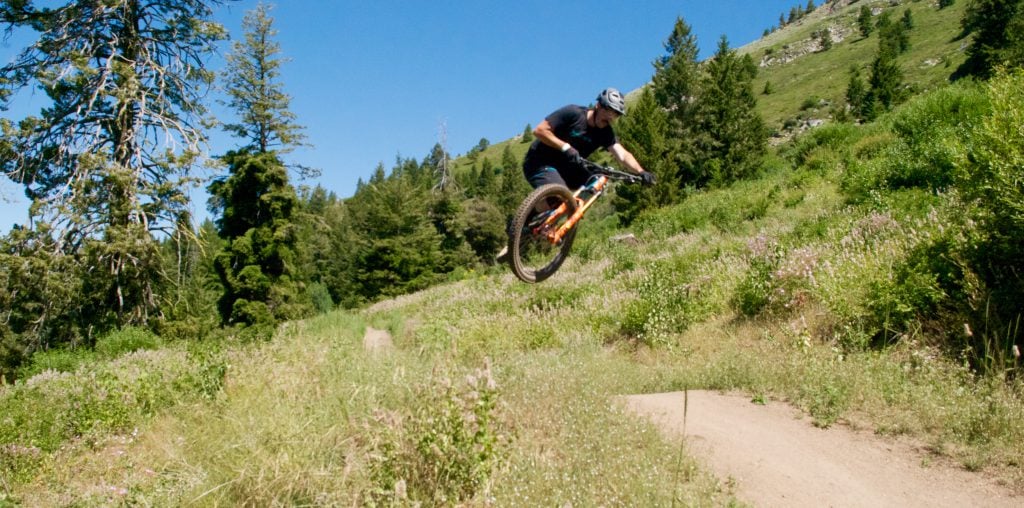 The wheels never came out of true even after a few hard landings. The hubs seem to be pretty bomb proof too. The bearings still feel perfect after the 4 months of riding. Once the testing period was over I removed the end caps and there was still fresh grease inside. Reynolds end caps do a great job at keeping water and dirt out which is important if you like fast rolling hubs and don't like to do a lot of maintenance. I installed the wheels right away and haven't had any issues during my time riding them.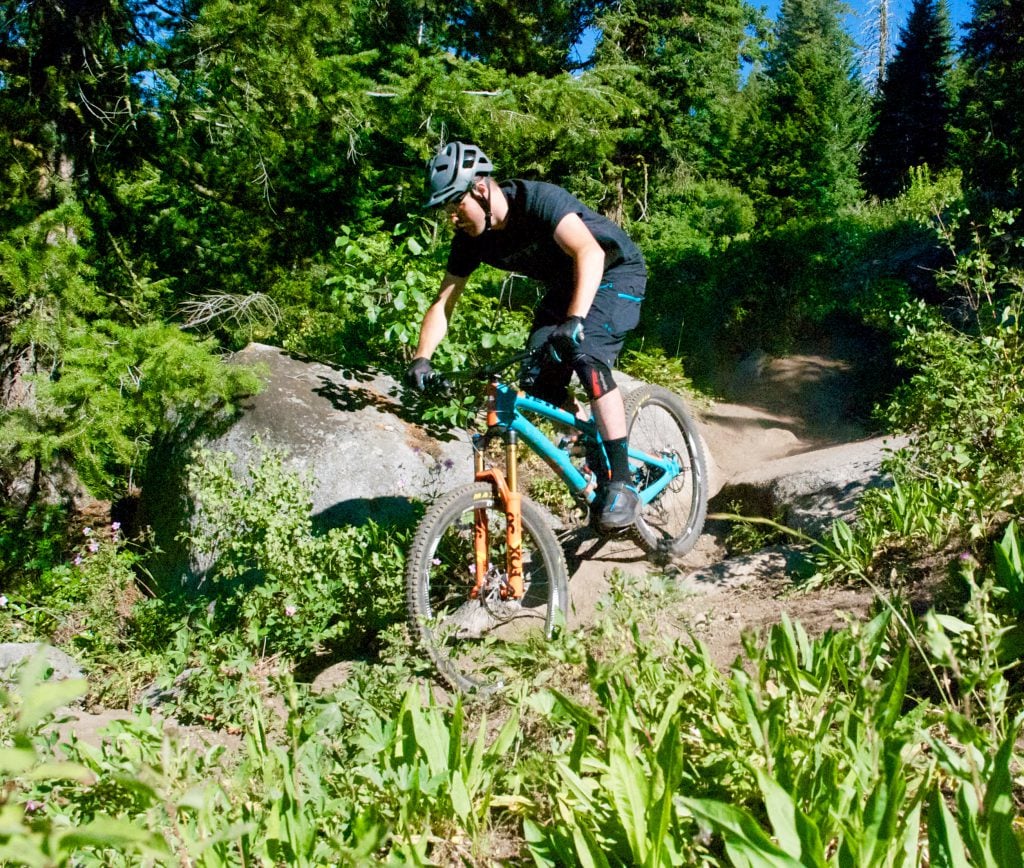 Warranty
Reynolds wheels are backed with a Lifetime Warranty, which applies, to the original owner only. If you break a rim while riding your bike they will repair or replace it for free. They also offer Reynolds Assurance Program as an upgrade for your wheelset. This is a "no questions asked policy" that you can purchase to protect your wheels. No matter how the wheel breaks they will repair or replace it for free. Reynolds also offers a 30-Day Customer Satisfaction Guarantee, one of the best warranties in the industry!
The Final Word
Overall the TR 307 carbon wheelset from Reynolds has been amazing and durable. I never had an issue in quality or performance. It would be nice if you could upgrade the pawl system to have a faster engagement. I personally like a hub with higher engagement points for technical rocky climbs and for sprinting out of corners. The wheels weight is perfectly matched for most 150mm travel mountain bikes today but might be on the heavy side if you are trying to build up a light xc/trail bike. For $1299.99 these wheels are a great value and high quality. I would give this wheelset a 4 out of 5-star rating for how satisfied I was over the last 4 months riding them.
Shop the TR 307 Reynolds Wheel Set on Outdoor Prolink. Not a member? Apply today!
Taylor Reed is 28 years old and lives in Boise, Idaho. He's originally from Winter Park, Colorado and has been a Professional Bicycle Mechanic for over 12 years. He grew up working at his parent's bike shop and raced mountain bikes as a kid. After racing downhill he transitioned to Enduro mountain bike racing and has won the Idaho Enduro Series Pro Overall the last two seasons. When he's not racing or riding he likes to spend his free time backpacking, fishing and backcountry skiing. Connect with him on instagram @TaylorReed1.