ProView – Rhamani Classic Adventure Sandal
I tested these sandals in the context of wanting a versatile shoe to bring backpacking to wear at camp, and also to bring to the crag to change into between climbs. I normally use Chacos in these scenarios, but I was excited to try out the Rhamani Classic Adventure Sandal, which is a much lighter and cheaper sandal. I was able to take these sandals out to one of my local crags and see what they could do.
Rhamani Women's Sandal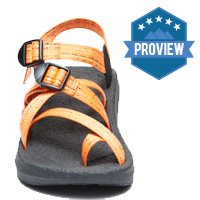 Product Name: Rhamani Women's Sandal
Product Description: A versatile, multi-funable, light-weight camp sandal, ideal for backcountry excursions. Rhamanis easliy adjust for your foot shape, with and without socks, and have removeable ankle straps so you can wear them as slides or with full ankle control. The footbed is thick, soft, and contoured for support and control. All this at a fraction of the weight of most outdoor sandals.
Offer price: MSRP: $79.95
Quality

Fit

Durability

Features

Practicality
Summary
The Rhamani Classic Adventure Sandal is a comfortable and quality sandal for hanging around camp, or taking a break at the crag. These sandals are incredibly lightweight and a dream to walk on.
Fit/Comfort
I found the sandals to be true to size and easy to fit to my foot. The straps were malleable and the bed of the shoe was very soft! The sandals were very comfortable to walk around in, but only for shorter distances. The straps were easy to tighten once putting on the shoe, but I did notice the straps began to loosen after walking in the shoe.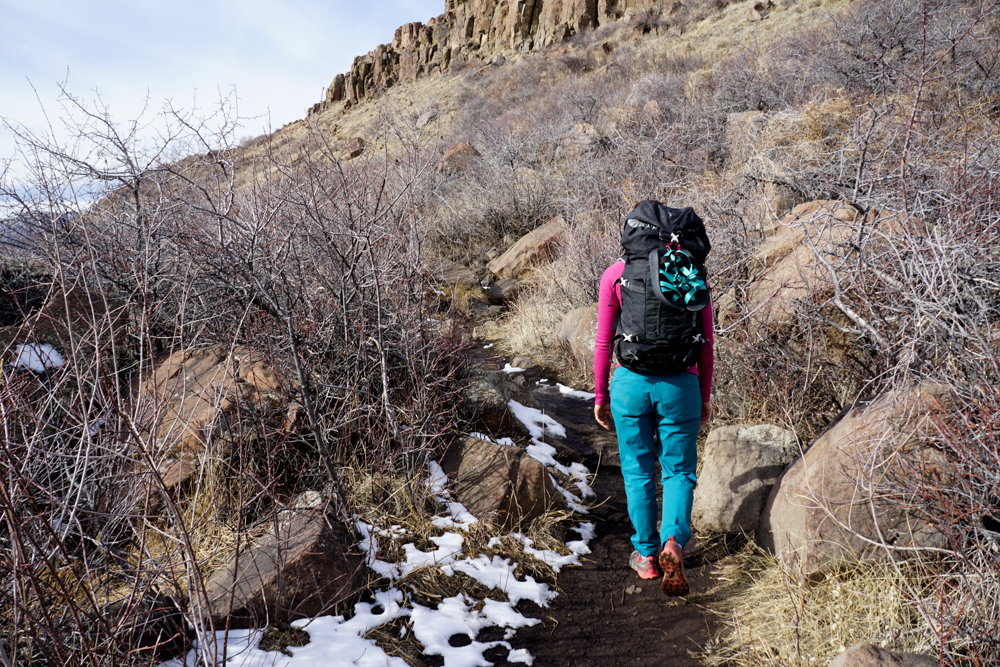 Performance
The Rhamani Classic Adventure Sandal performs exactly as I desired! While walking up to the crag I didn't even notice the sandals strapped to my backpack, and while at the crag I enjoyed having the sandals to change into. They were extremely comfortable and provided relief and support to my feet after being in tight shoes. Although it was too cold to try the sandals out for a backpacking adventure, these shoes are lightweight and easily packable, and therefore would be great for relaxing at camp.
Features
My favorite feature for these sandals is how lightweight they are. The size 6 comes in at only 5 ounces! The straps are so soft and supple that they can be packed easily as well. Additionally, Rhamani provides a tool that helps the user adjust the straps that are exposed on the bottom, allowing the perfect fit for each user. The straps can also be adjusted for whether the user desires a tight or relaxed fit depending on the activity.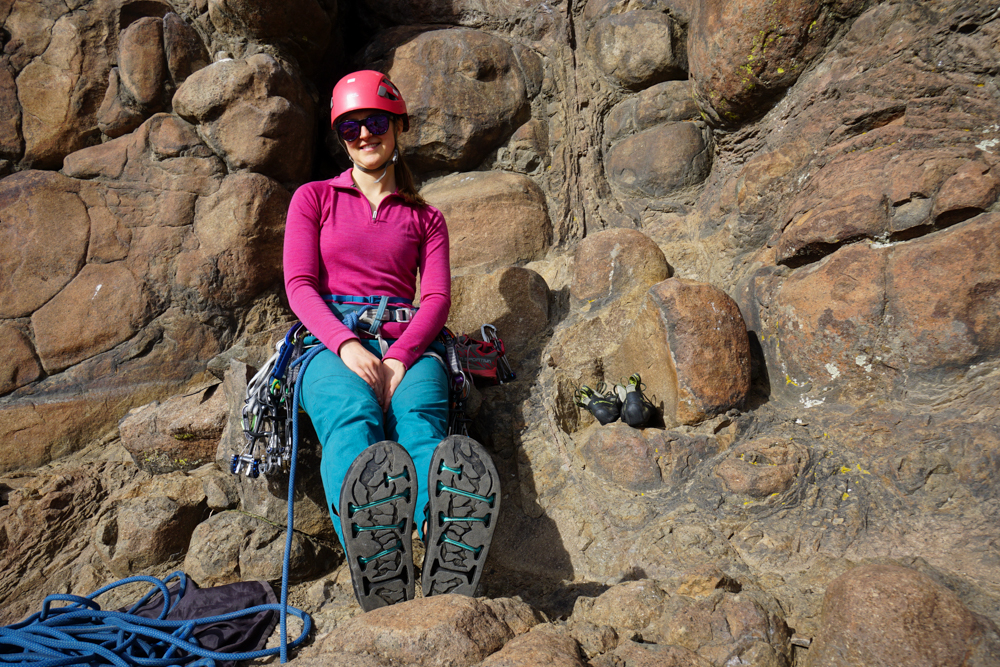 Durability/Construction
One of the features I like about the Rhamani Classic Adventure sandal is how soft the shoe bed is, however, I don't imagine it will be very durable. I tried wearing the sandals while walking up to a rock climbing crag, and although it was comfortable, I immediately noticed some wear and tear on the sandals from walking over rocks.
Room for Improvement
There isn't anything I would improve on these sandals, however, I would just note that these sandals are better suited for activities that don't require walking/hiking too far in the actual sandals because the straps loosen quickly and the sole of the shoe isn't overly durable.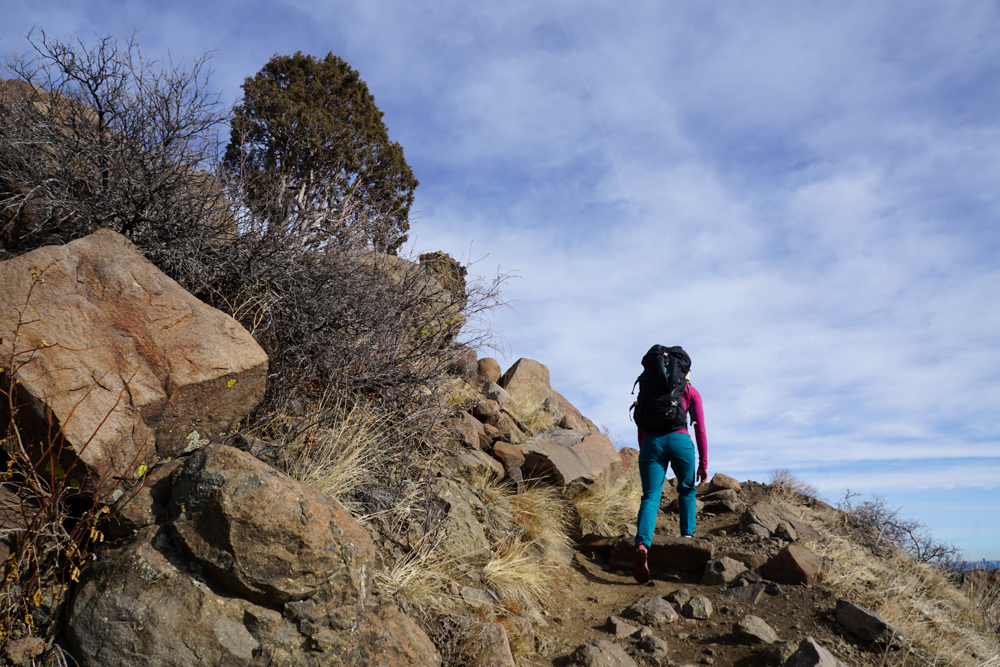 The Final Word
I would recommend these sandals to someone looking for a backpacking camp shoe, an in between climbing crag comfort shoes, or a rafting/water sports shoe. The sandals are comfortable, lightweight, and practical. Rhamani boasts many awesome colors for the sandal straps and offers versatility for those wanting to wear their sandals in different orientations. These sandals are excellent for their price point and would make for a great everyday sandal in the summertime. Overall, these shoes ticked all of my boxes and were truly a delight to wear!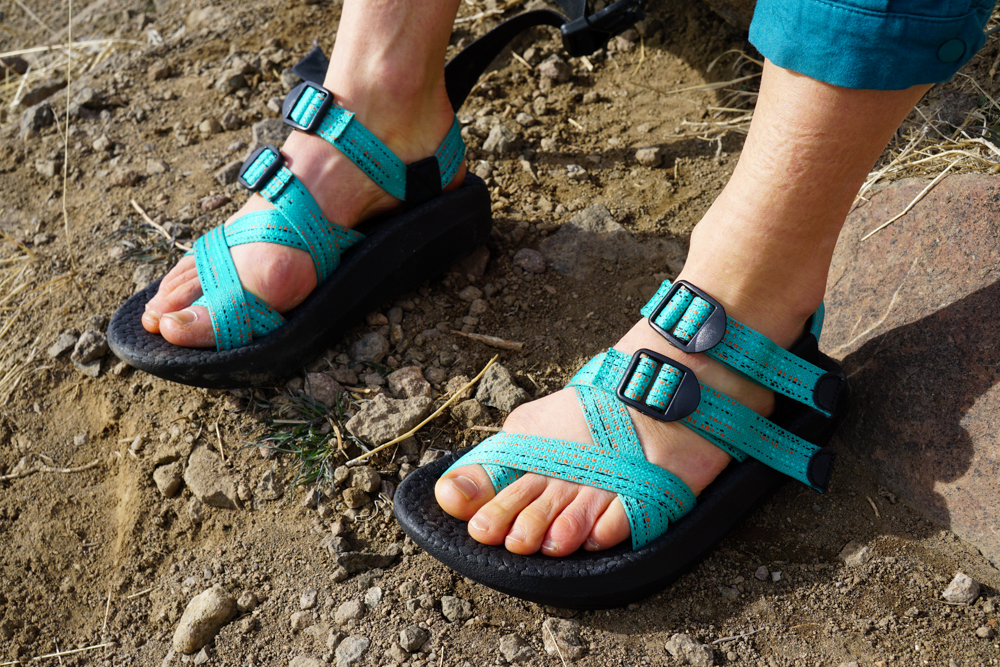 ---
Read more Rhamani sandal reviews here.
Shop the Rhamani Men's Sandal on Outdoor Prolink. Not a member? Apply today!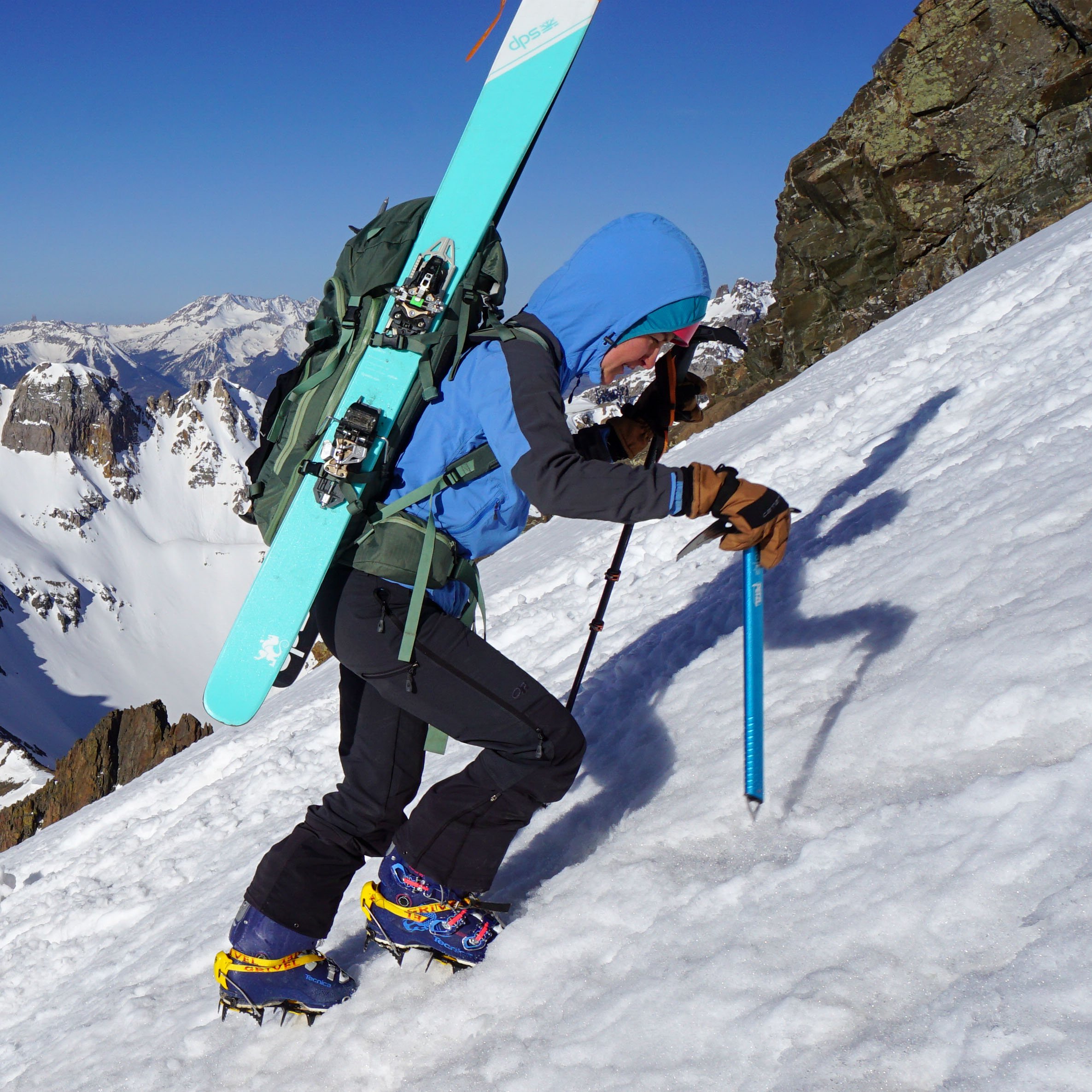 Emma is an Environmental Engineer, working for the State of Colorado to protect the quality and safety of drinking water. In her free time, Emma is an avid climber, ski mountaineer, and yoga instructor. You can also find Emma biking and drinking beer around her favorite town, Golden, with her adventure hound Zeke.