ProView – Superfeet GREEN insoles
As a ski guide, avalanche instructor, and avid backcountry skier, I spend a lot of time in my ski boots. Yet, the factory footbed liners in most ski boots are fairly flimsy and don't offer much support. That's why I've taken to replacing the stock liners with something a bit more supportive.
Superfeet GREEN Insoles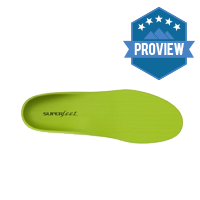 Product Name: Superfeet GREEN Insoles
Product Description: Heavy-duty shock absorption and legendary support make the original Superfeet® GREEN insoles the Superfeet undisputed heavyweight champions. GREEN insoles haven't changed much since their design in 1977. Why? Because they work. GREEN insoles offer affordable, professional-grade orthotic support, performance and comfort for anyone who wants their footwear to fit and feel better.
Offer price: MSRP: $54.99
Quality

Features

Fit

Durability
Summary
These insoles kept my feet comfy for 18 days straight of skiing and ski touring in the Alps
Cons
No cons, but you do need a little room in your shoots to accommodate insoles
This season, I replaced my spring touring boots ahead of a three-week skiing trip to Europe. As I was breaking in my new boots, I jumped at the chance to test Superfeet's GREEN insoles. Superfeet's GREEN insoles are one of their original shoe inserts, offered as an affordable alternative to custom orthotics. They're a generally universal insole for a variety of shoe types and are recommended for people with high arches.
Fit & Features
Superfeet insoles are easy to trim to fit any shoe. For my ski boot liners, I removed the felt stock liners and used them as the pattern for trimming the Superfeet insoles. There are two main methods for trimming insoles. You can either use a marker to trace the liner pattern and then cut the insole or simply hold them together and trim them with a good pair of scissors. I've used both methods in the past—for this pair, I just went straight to the scissors. I slipped the Superfeet insoles into my boot liners and slid my hand in around the inside to check the fit. Perfect!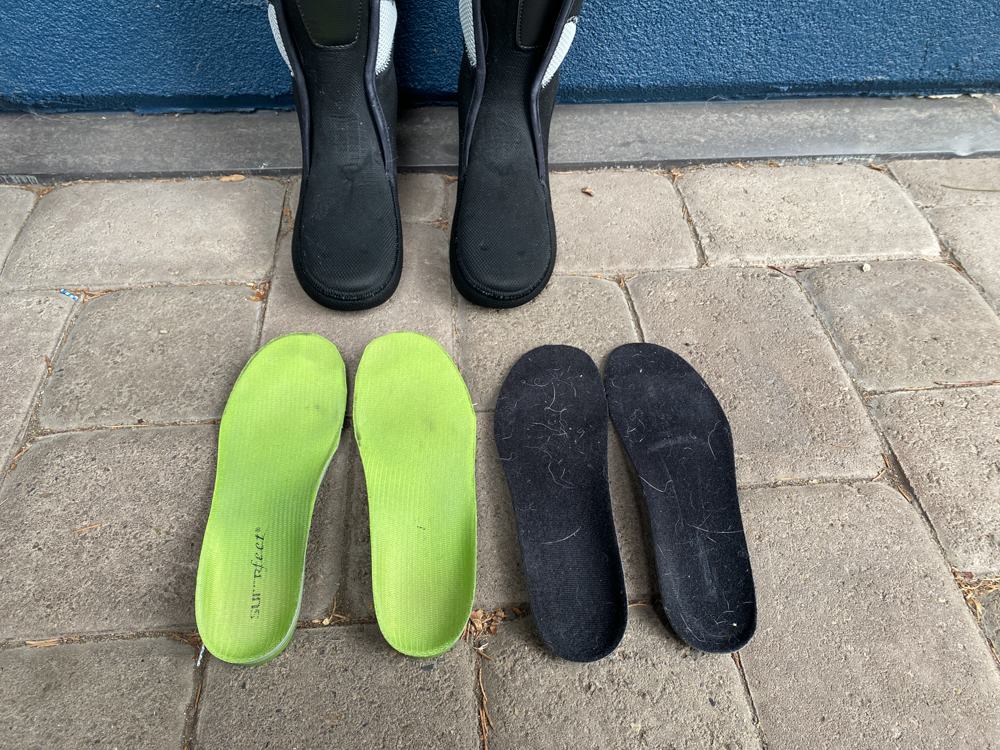 Next, I took them out for a few test runs. I could immediately feel the difference in my ski boots: a heel cup supporting and cushioning my heel and arch support through the middle of my foot to even out the pressure across the base of my foot. I have a long, narrow, low-volume foot, but I don't like for my toes to feel crunched in my touring boots, so I err on the side of having a little too much room and having to really crank down my ski boot buckles. I appreciate that the Superfeet insoles help take up some of that volume, helping me achieve a snug and secure, yet comfortable fit in my ski boots.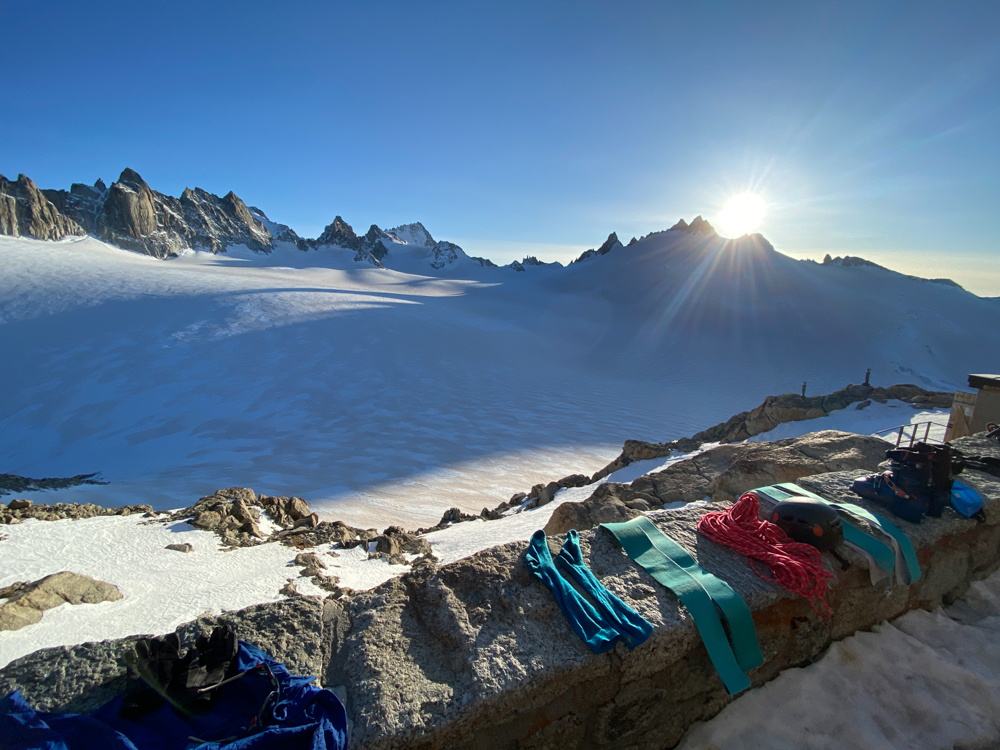 Technology & Performance
Once I had the fit dialed, I packed up my boots and headed to Europe for a three-week ski trip (and a two-year delayed honeymoon!). My husband and I would be skiing both on- and off-piste for about 18 days, though our main objective would be six days on the classic Haute Route across the Alps from Chamonix to Zermatt. To save space and weight, we each only took one setup: our spring touring skis and lightweight spring boots.
Over the course of the trip, I was really happy with how the Superfeet GREEN insoles performed. The true test, of course, came during the Haute Route. We were in ski boots for 6-8 hours each day, covering 6-10 miles on most days and nearly 20 miles on our final day. We also crossed a variety of terrain and snow conditions: skinning with ski crampons on firm snow, booting with and without crampons, side-hilling on both ascents and descents, climbing on frozen and loose rock as well as snow and ice, skating on low-angle or flat terrain, and more. We generally had calm, sunny weather, though the temperatures fluctuated between the brisk, sometimes bitterly cold mornings to the heat of the day when it was impossible to avoid becoming drenched with sweat. On top of all this, I only carried a 35-liter ski pack, which meant I was skiing in the same pair of socks through it all!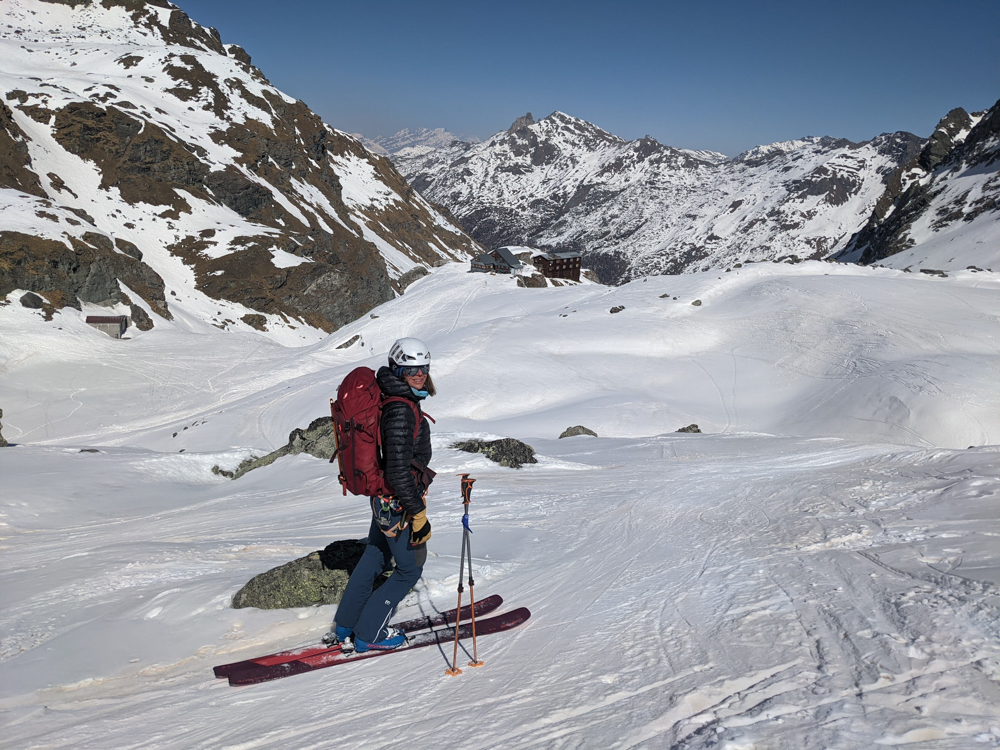 This combination would put the healthiest feet to the test, and I am fortunate to have generally healthy feet. While my socks and boot liners got soaked with sweat on most days and very (VERY) smelly by the end of each day, I never experienced any foot pain or discomfort. In fact, my feet held up very well!
Each day upon reaching the hut, one of the first things we did was remove our boots and put on Crocs (provided by the huts). I pulled my boot liners out and then yanked my insoles out of my liners to help everything dry out (and air out). Superfeet's insoles are made with closed-cell foam, which provides structure and support longer than permeable foams, and they're made with a natural coating to help resist odor-causing bacteria.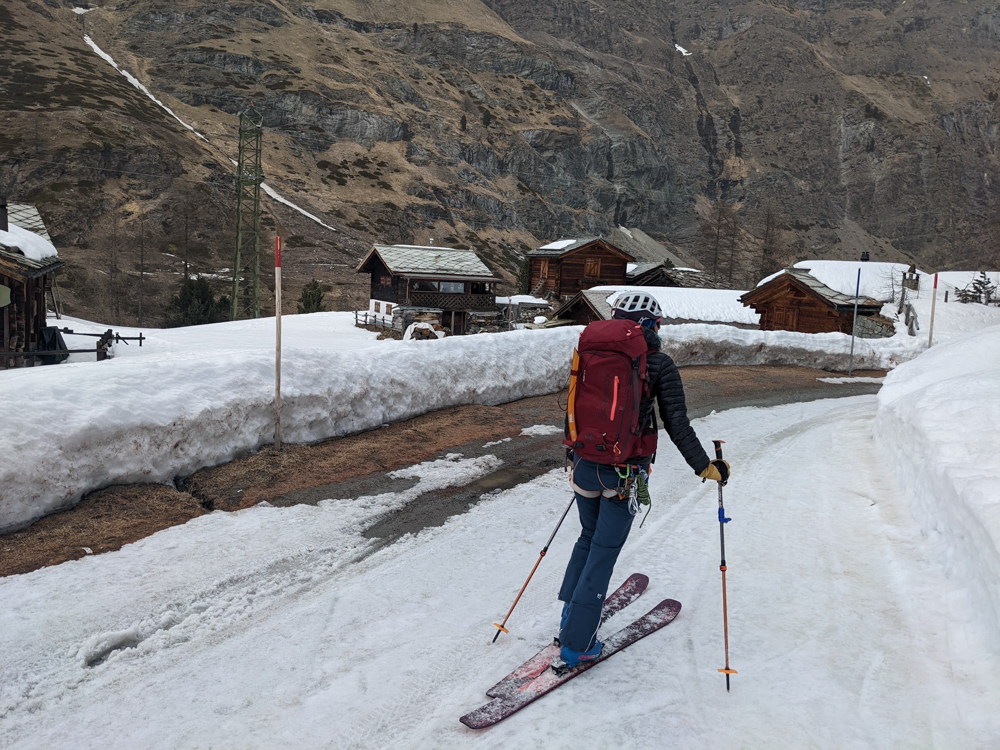 After getting our boots set up, we'd hang up our skins and any other wet gear, empty fruit peels and chocolate wrappers and change into a dry shirt for sleeping. These steps were enough to have us ready to pack up and go the next morning after breakfast. Each morning, my insoles and boot liners were dry, fresh as could be, and ready to go (my socks were a slightly different story but I made it work). By the end of the trip—after more than 50 miles and tens of thousands of vertical gain and skiing down, my feet still felt fresh.
The Final Word
Being able to ski tour for six days straight, crossing terrain and moving hut-to-hut was an incredible experience. To do so without any foot pain, blisters or other issues, made the experience that much better. I would highly recommend the Superfeet GREEN insoles to skiers, hikers, and anyone else spending long days on their feet.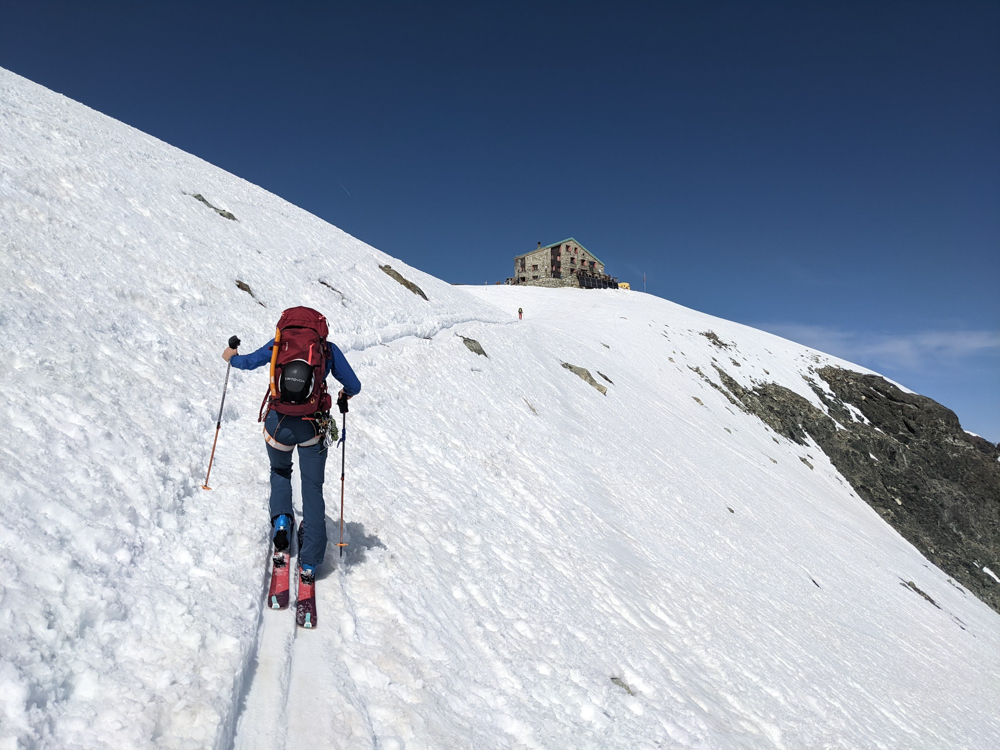 Shop the Superfeet GREEN insoles on Outdoor Prolink. Not a member? Apply today!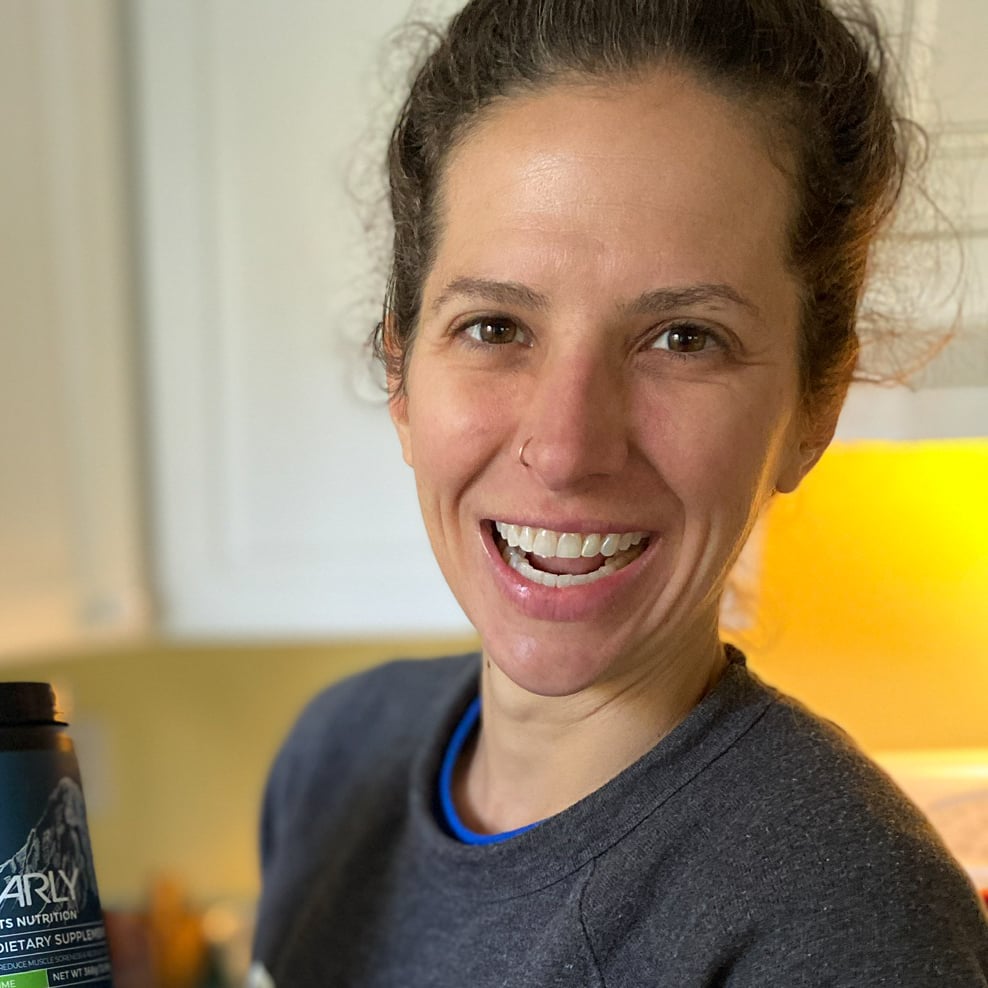 Alli Hartz is based in Bend, Oregon, where she works as a ski guide, avalanche instructor, and freelance writer. During the summer, she runs in the mountains with her dogs Riggins and Firnspiegel, mountain bikes, and dabbles in alpine climbing. Connect with her on Strava and/or Instagram at @allimmmiles.