ProView – Vasque Torre AT GTX Review
Having reduced my previous hiking boots to shreds of leather and being a big fan of their trail running shoes, I eagerly signed up to field test these boots. I imagined, of course, they would be useful for hiking my favorite peaks, but never imagined how useful they would be for working in the field. I spent the better part of the last month conducting migratory bird surveys around south central Alaska and these boots were clutch!
Vasque Torre AT GTX Review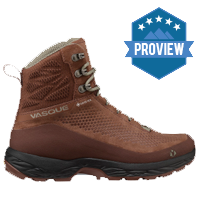 Product Name: Vasque Torre AT GTX Review
Product Description: The Torre AT is a modern, lightweight hiking boot packed with technology. A mesh and suede leather upper surrounds the GORE-TEX waterproof lining, ensuring breathable comfort and dry feet, in any conditions. Beneath the foot is a Vibram® Wavelength II sole with LiteBase technology, Megagrip compound and new Vibram® Traction Lug technology to yield a fast, lightweight, yet supremely grippy and durable sole.
Offer price: MSRP: $220.00
Quality

Features

Fit

Durability

Eco-Friendly
Summary
The Vasque Torre AT GTX are by far the nicest hiking boots I have ever worn. A hiking boot that is light-weight, supportive, waterproof, breathable, and comfortable! Being a long-time fan of the Vasque trail runner shoes, I had high hopes for these boots before starting this review which were all exceeded.
Pros
Waterproof to just above the ankle
Arch support that lasts
Weight is comparable to a trail running shoe
Cons
Included laces are a bit short
Might be tight for someone with a wide foot
Limited color choices
Spring has been slow to arrive here in Alaska making our variable conditions even more extreme. I have yet to find a situation where these boots were uncomfortable in any way. Early surveys had temperatures hovering around the freezing mark with lingering ice and frozen ground. Once the temperatures started to (slowly) rise, it was hard to avoid the mud. The end of the month had me scaling rocky trails mixed with dusty and slippery glacial silt. This boot handled all of these conditions with ease.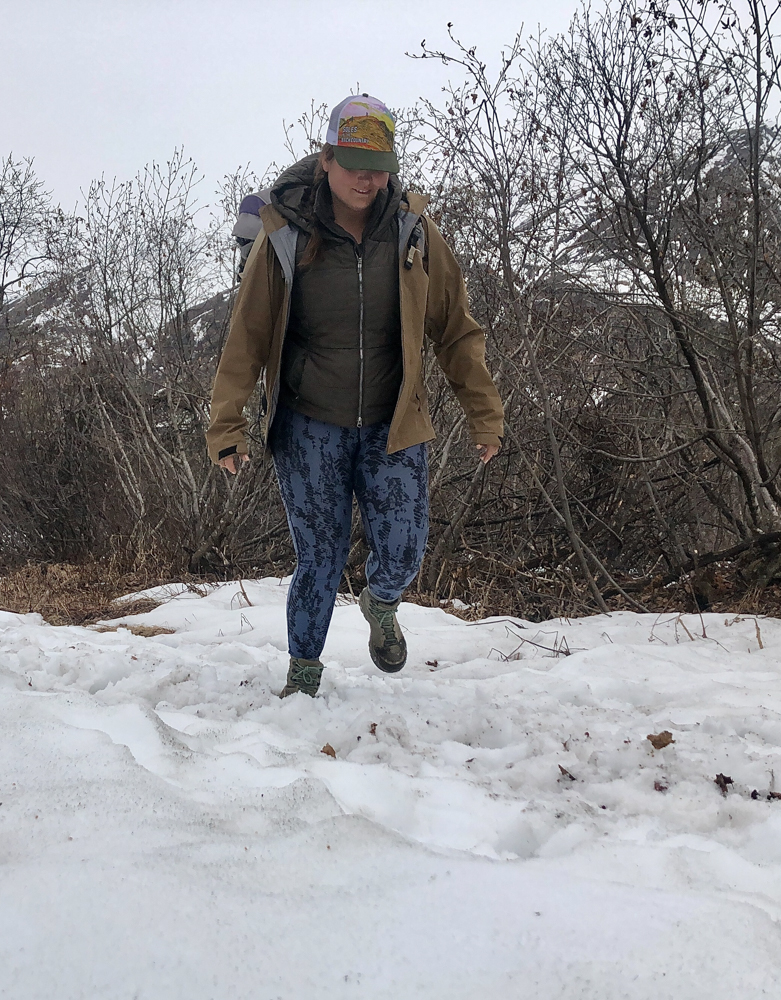 Fit and Comfort
At times, it was hard to believe these boots were not custom made for me. Not only did they fit true to size, they seemingly wrapped around my foot like a glove. It actually takes a bit of effort to get them off because they seem to mold so well to my foot. They were comfortable right out of the box and I did not feel they required any "break-in" period. I was apprehensive about wearing a high cut hiking boot. I hike in trail runners whenever possible and generally do not like to be booted up anymore than absolutely necessary. The upper cuff is notably softer than the lower boot and does not cause any discomfort. My foot stays in place so well in these boots! I have had no problems with hot spots or even toes jamming into the toe box too hard during steep decents.
Look/Style
To me, the higher cut of these boots makes them stand out. The two colors available in the women's line at the time I selected the boots were cappuccino and sage. (It appears they have since added a midnight blue color.) I selected the sage, which has compliments of teal in the laces and company decal. I appreciated the earth tone, but also that it was dressed up with a splash of color. While out hiking, I received compliments from strangers passing by on the trail, so it appears the style was appreciated by others as well.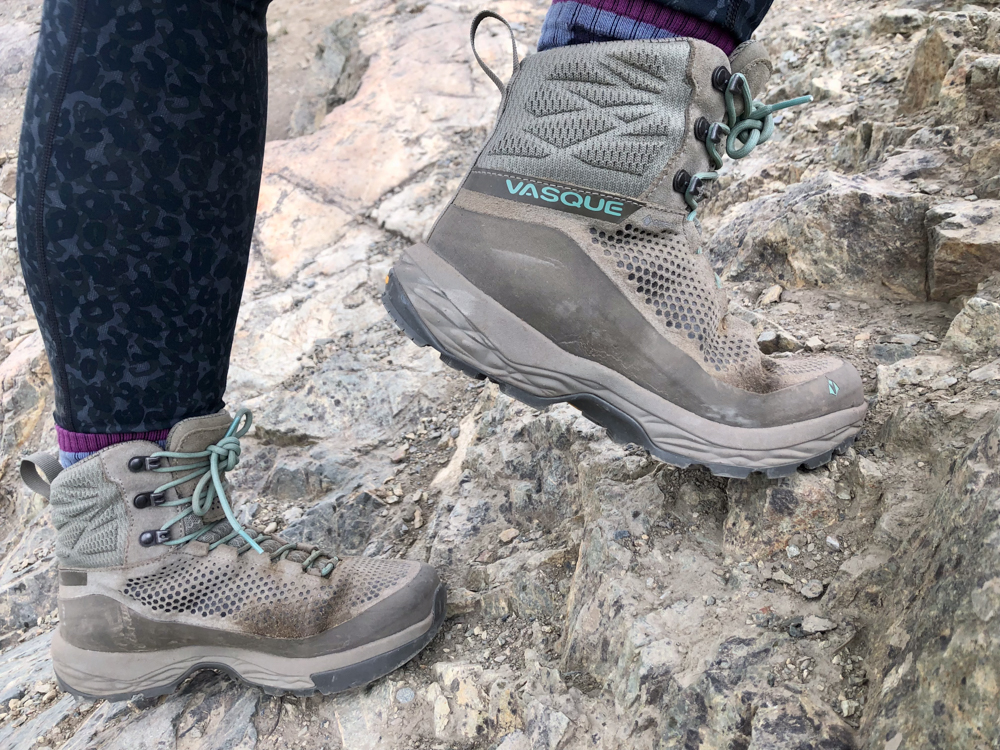 Features
In addition to having excellent arch support, these boots also come with a Vibram® sole. These soles are well known for their gripping ability and these boots were no exception. This particular Vibram® sole is the Wavelength II sole with LiteBase Technology complimented with the MegaGrip Compound, which provides a very grippy and durable yet lightweight base. The upper portion of the boot has a GORE-TEX waterproof lining covered by a combination of suede and mesh giving the boot its waterproof yet breathable capabilities.
Durability
Despite weeks of heavy use, these boots look and feel like new. The eyelets are strong and the mesh tough enough to handle walking through scree and brush. The generous rubber rand around the bottom of the boot certainly helps in preventing wear and tear. The only downside I found construction wise is the mesh tends to attract and hang onto a lot of dirt. If you enjoy the hardcore hiker look though, this is hardly a draw back.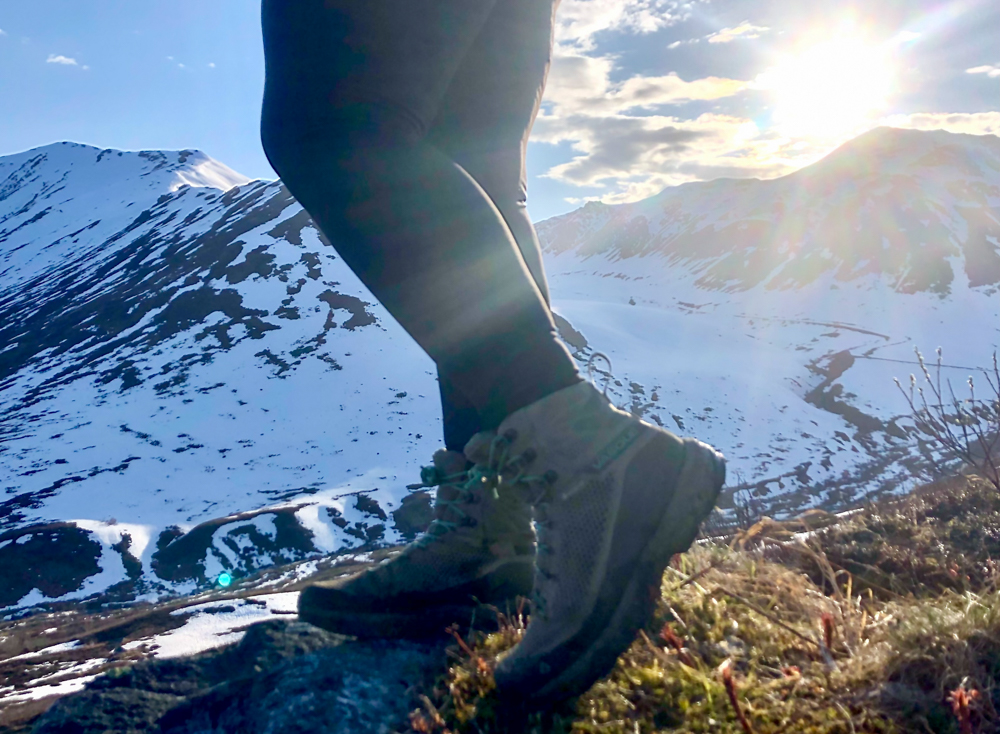 Weight
Coming in right around 2 pounds, these boots hardly weigh more than a pair of trail runners. Upon receiving my package, I thought there must be some mistake due to how light the box was. Though there are a few brands of slightly lighter weight hiking boots on the market, they lack the support offered by the Torre AT GTX. I definitely appreciate having less fatigued legs hiking with a lightweight boot.
Function/Performance
I have yet to find a situation where these boots have let me down. The GORE-TEX kept my feet dry during numerous stream crossings, walking through soggy marshes and tundra, and trudging through the snow. The soles are thin enough to give you a feel of the ground below but still protect you from sharp rock. The Vibram® properties provide excellent grip on both dry and wet rock as well as snow. The breathable mesh prevents soggy socks whether warming up next to a heater after a cold adventure or hiking around under the hot summer sun. The higher cut of the boot provides superb ankle support in uneven terrain. The only performance issue I've had with these boots is the included laces are a bit short in my opinion. It makes double knotting difficult and I have to stop and retie my boots more often than I'd like.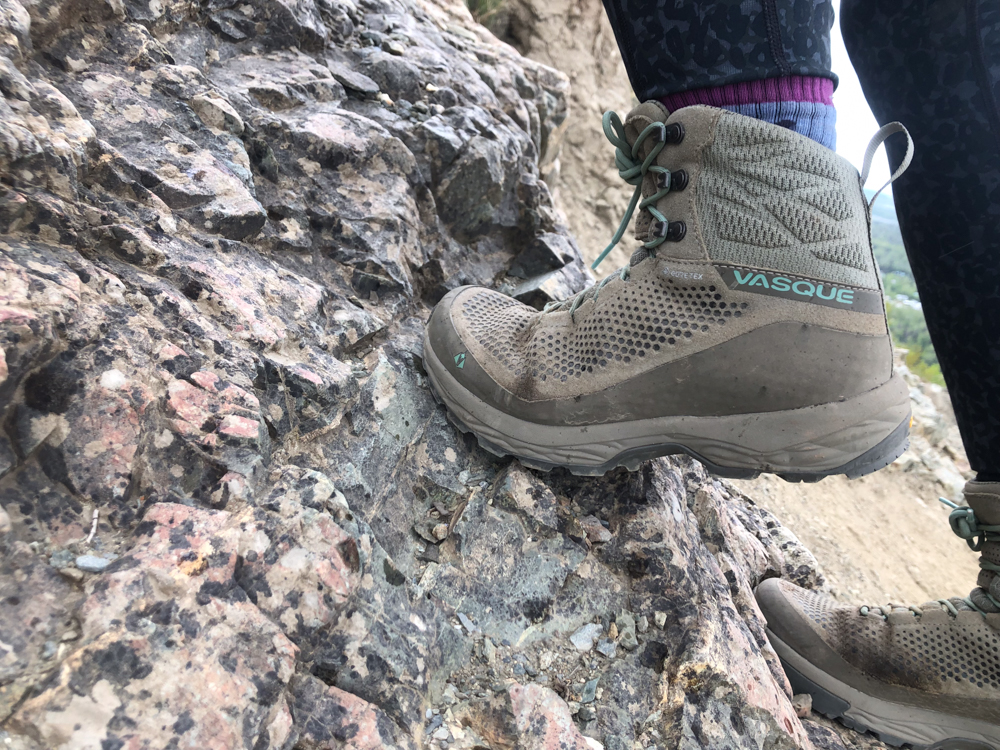 Friendliness to the Earth
Though the information available on this boot states the mesh portion is made of recycled materials, there is little information available about other eco-friendly properties. Some of the other Vasque footwear lines are composed of a higher percentage of recycled materials, but it would be great to see this expanded. I would also like to hear about any "greener" chemical processes used, sustainably sources materials, or efforts to reduce their carbon footprint.
The Final Word
The Vasque Torre ATX have proved to be a phenomenal all-around hiking boot that have served me well in a variety of terrains and conditions. Though, like any hiking boot, they should be paired with a good quality sock and kept clean, I have yet to encounter any fit problems. (Pro tip: these boots pair perfectly with a pair of the Darn Tough micro-crew socks!) Anyone in the market for a new hiking boot, specifically people who will be traveling in variable conditions, should give the Vasque Torre AT GTX a serious consideration.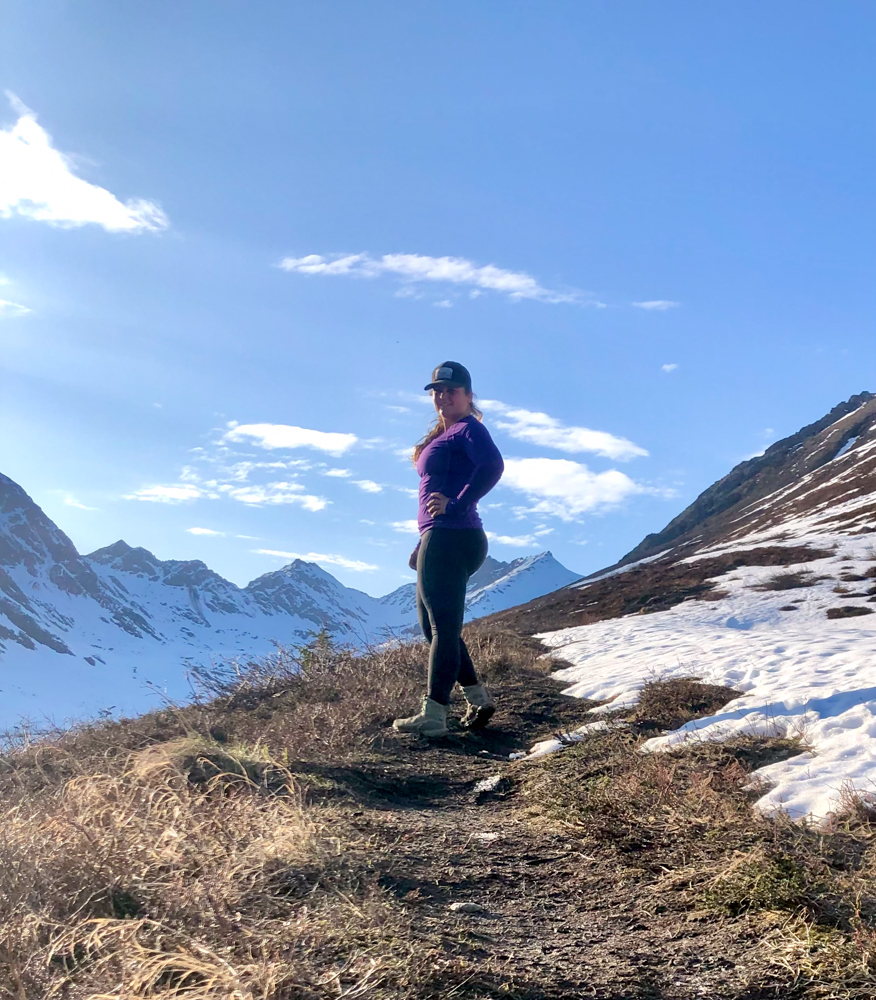 ---
Shop the Vasque Torre AT GTX on Outdoor Prolink. Not a member? Apply today!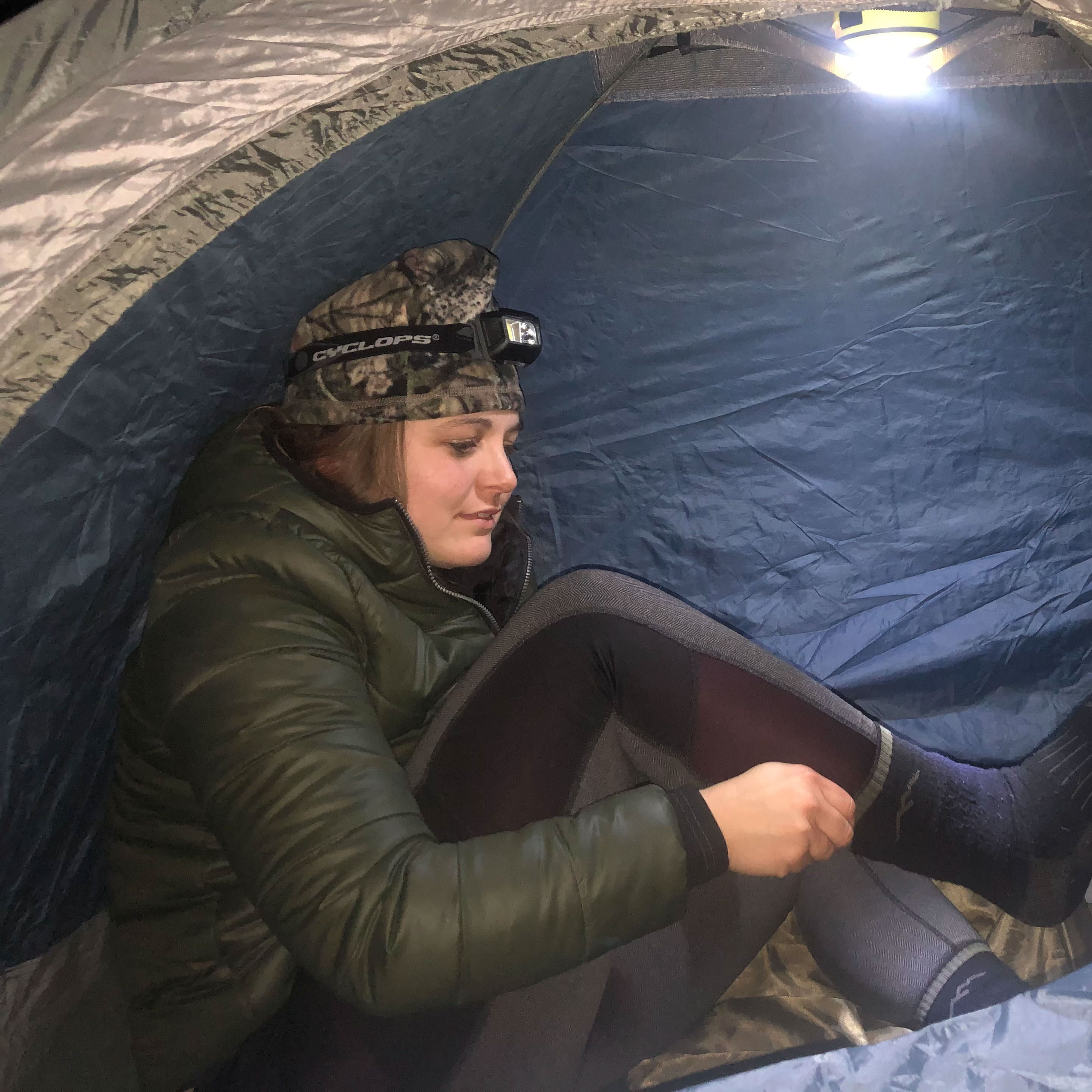 Michelle currently resides in South Central Alaska and works as an environmental technician for the Native Village of Eklutna performing fish, wildlife, and habitat surveys in an effort to restore their historic lands to their traditional bounty. When not at work, you can fine her hiking, skiing, climbing, horseback riding, running, biking, hunting, fishing, or trying out new ways to explore the outdoors. She can be found on Instagram under michelle_ventures. To learn more about the river restoration project, visit eklutnariver.org.