ProView – Camelbak Women's M.U.L.E. 12 Review
The Women's M.U.L.E 12 is redesigned to go the distance. The classic M.U.L.E pack has been updated with improved women's fit, excellent cooling, and several fun features.
Camelbak M.U.L.E. 12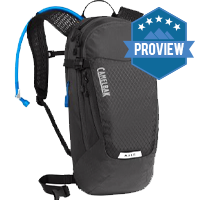 Product Name: Camelbak M.U.L.E. 12
Product Description: What makes the M.U.L.E.® 12 Hydration Backpack redesign so exciting? For starters, it's the perfect size, comes with premium hydration and has all the features to make every bike adventure awesome. In addition, we've supplied smart storage options, with an overflow pocket for an extra layer or wet rain jacket. We also supplied a removable stability belt for added flexibility and comfort. Another key addition is our Magnetic Tube Trap™ that works with all of our reservoir tubes.
Offer price: MSRP: $130.00
Quality

Features

Fit

Durability

Eco-Friendly

Ease of Use
Summary
The M.U.L.E 12 hydration pack has been redesigned to fit a woman well and carry everything you need for a day on the trails. The redesigned pack is very comfortable, but a little overly complicated for the simple service any good daypack should provide.
Pros
Comfortable straps
Padding/mesh on the back vents well
Cons
Removable stabilizer straps
3 different types of buckles
This winter in Southcentral Alaska began with two feet of snow in September, today in May, two feet of snow remains in my yard. I was a little sad when the Cambelbak M.U.L.E 12 showed up at the beginning of breakup and I was unable to put it to the winter biking test, but we rallied with snowy spring slogs and townie riding while waiting (will it ever end?) for the trails to dry out.
Fit/Comfort
The M.U.L.E is very comfortable. While packed with a hydration bladder and a pile of warm layers, I never found it put unnecessary strain on my shoulders or traps, which can happen with packs having limited support from a waist strap.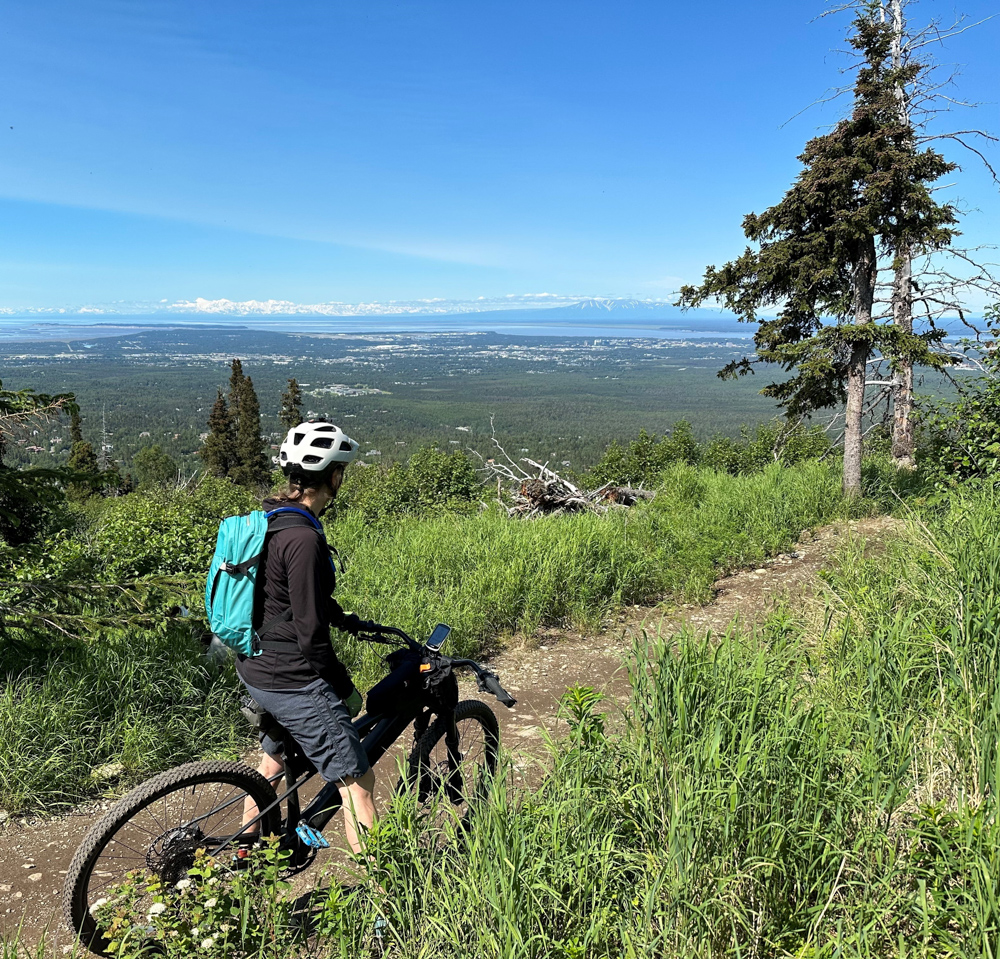 Look/Style
I'm a big fan of the color teal and this pack is beautiful! It's a nice bright color that can be seen from a distance, always a bonus. There are two reflective areas on the front and two on the back, adding extra visibility in dark times.
Features
I liked the two large pockets for gear, the largest of which can fit a cadre of extra layers. The smaller of these two pockets has three pouches for organizing tools and other small accoutrements.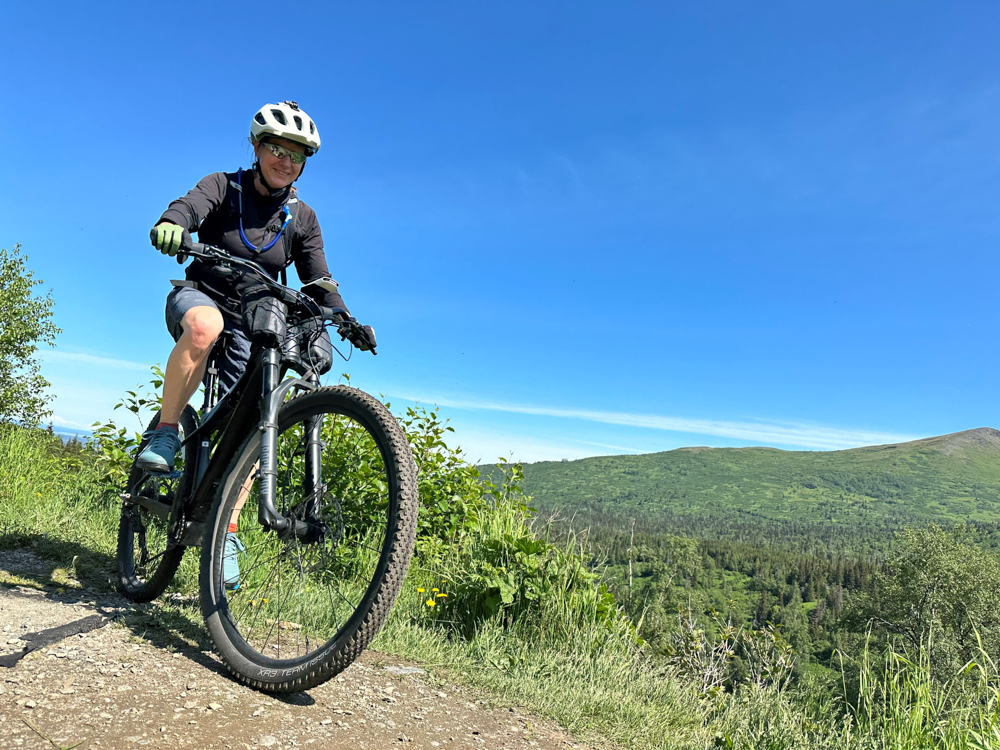 Function/Performance
I had two issues with pack performance. First let's talk about the removable stabilization straps, which I found just a little too removable. I like a waist strap on most packs and always kept the stabilizer straps on, except when they fell off. Unfortunately they fell off so regularly I was afraid to leave these straps undone at any given time. Even when fastened, they sometimes come loose. Perhaps I received a pack where the attachment loops weren't sewn on properly.
Second, does one daypack require three different buckle designs? The chest strap has a magnetic attachment that twists on and off, the stabilizer straps had a normal buckle, and the side compression straps have an extra clip on them meant to be used for attaching a helmet.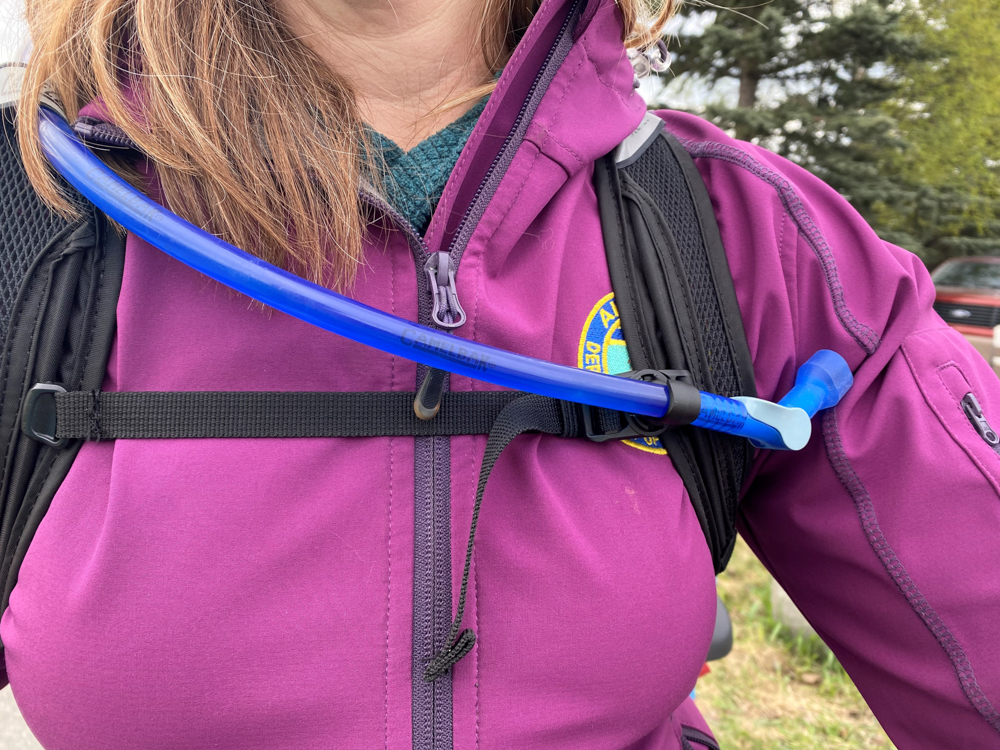 The twist on chest strap was annoying at times. I'm not sure what it is about chest straps that pack designers seem unable to resist over-engineering them, but this is not the first time I've encountered this. I wasn't able to test it on rough trails (still waiting for that never ending snow to melt!), in my tests the chest strap stayed in place.
Durability/Construction
I had no problems with durability. The material is sturdy and it seems well constructed (aside from stabilizer strap issue). The pack is constructed using CORDURA re/cor, made with recycled materials with the strength and durability of CORDURA fabric.
Who is the product for?
This pack is made specifically for mountain biking adventures but works well as a daypack for any activity. I used it extensively with the dogs and appreciated the outer pocket for doing my part for the environment and packing out my dogs contributions (in a bag, of course)! At nine liters of gear storage (total capacity 12L) you can't quite carry everything but the kitchen sink, but you can easily carry a few layers, food, tools, and a whopping 100 oz of fluids. The helmet carry clips make it easy to use for commuting.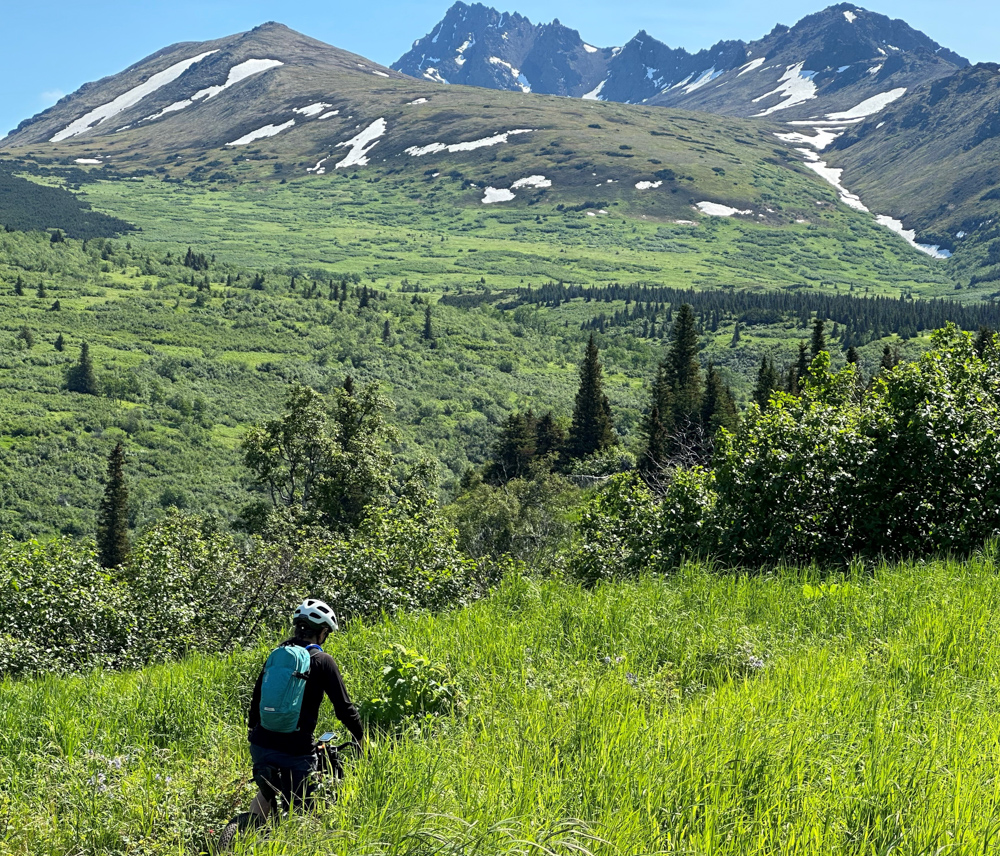 Friendliness to the Earth
This pack is manufactured with the Repurpose Gold Sustainability Badge. This means it earns three technology badges in its construction: for using safer chemicals, recycled materials, and designed to preserve resources and diminish disposables.
The Final Word
The women's Camelbak M.U.L.E 12 will keep you hydrated, equipped for a long ride and looks good too.
What I loved about this pack were the comfortable straps, highly breathable back, and it's just the right size for a long day out on the trails
Areas for improvement – the removable straps fall off too easily and  the chest strap buckle is annoying.
---
Shop the Camelbak M.U.L.E. 12 on Outdoor Prolink. Not a member? Apply today!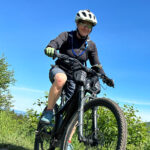 Amber is a water quality scientist by day and tries to get away for remote field work as often as possible. When not collecting water samples, she enjoys winter endurance sports, especially snow biking and adventures with her two dogs. She trains for extreme winter endurance events on foot, bike, or ski, and is currently planning a 1,000 mile human powered winter adventure on the Iditarod Trail.